Effortless Summer Outfits Perfect for 4th of July and Beyond
It's time for BBQ's, pool parties, beach days, and weekend getaways, and of course outfit inspo is a must. None of us want complicated or fussy summer looks; it's all about keeping it effortless and cool. Texture, mixing styles, print, and pops of color are a great way to amp up your style while keeping an effortless vibe to your summer outfits.
Mixing it up
Do mix styles! Mix flirty, pretty tops with laidback, baggy bottoms like cargo or military styles. Don't forget to add practical, in-the-moment accessories like slides and a bucket hat. FYI if you need a cool way to carry all your stuff on warm (hot) summer days, try a hydration backpack.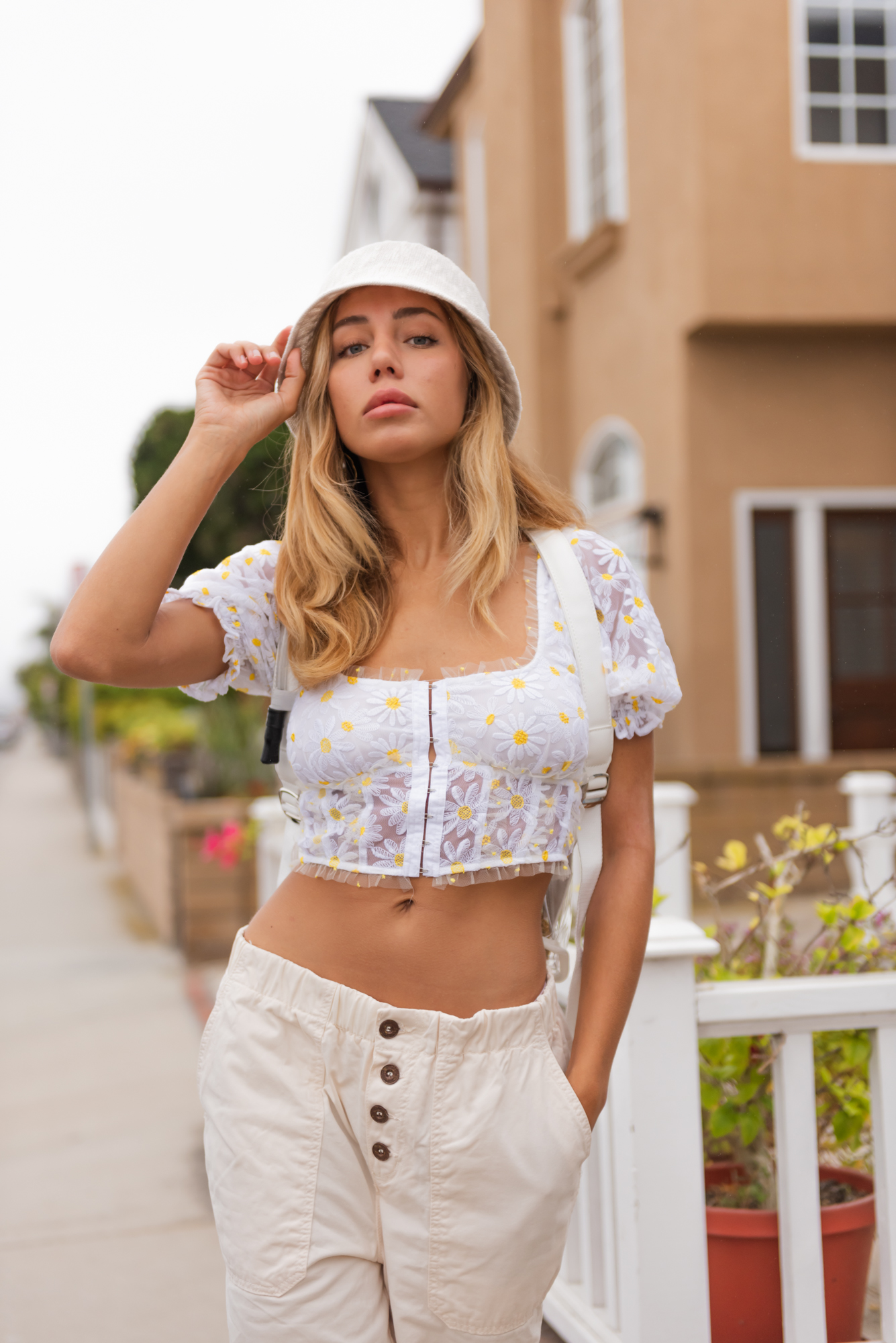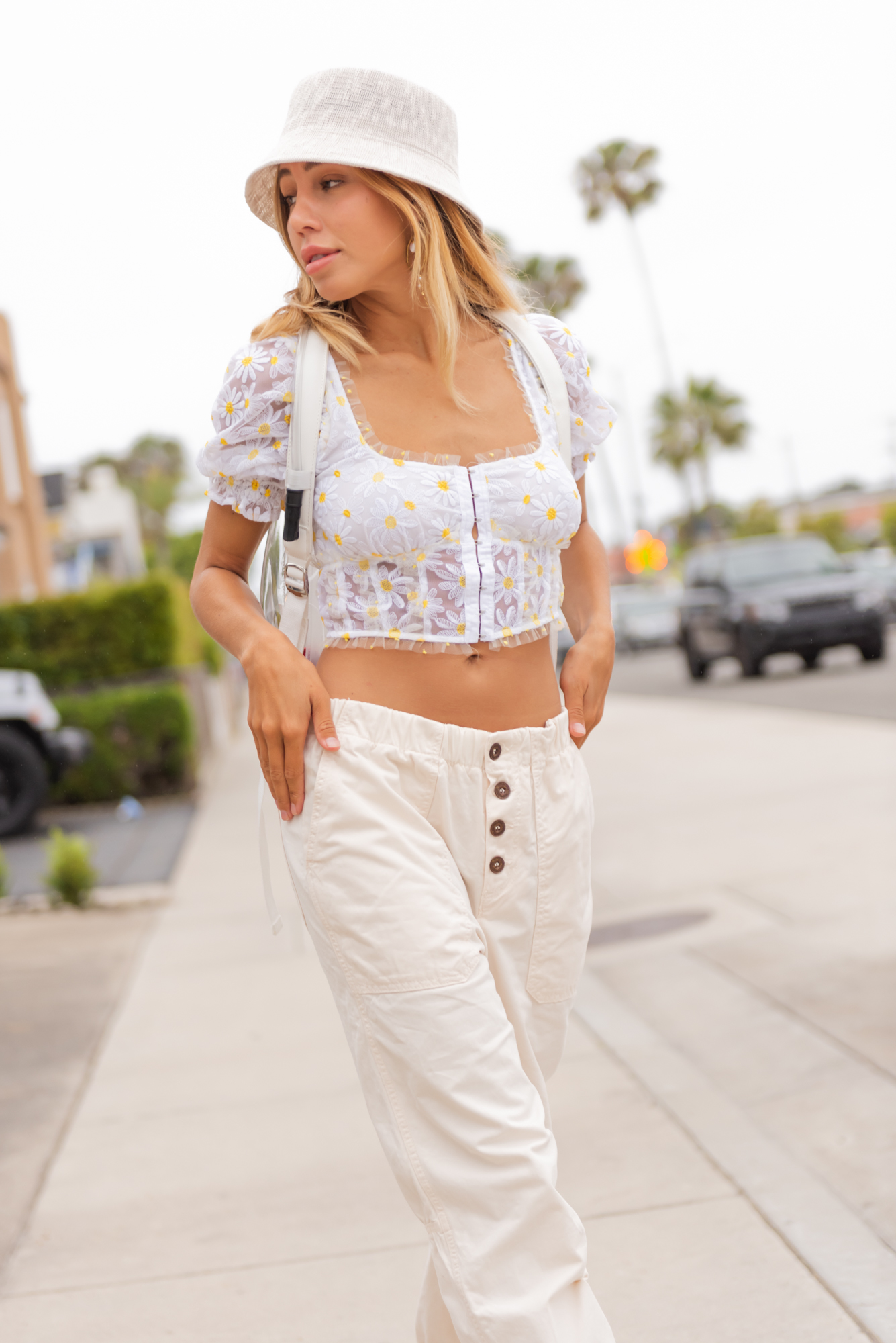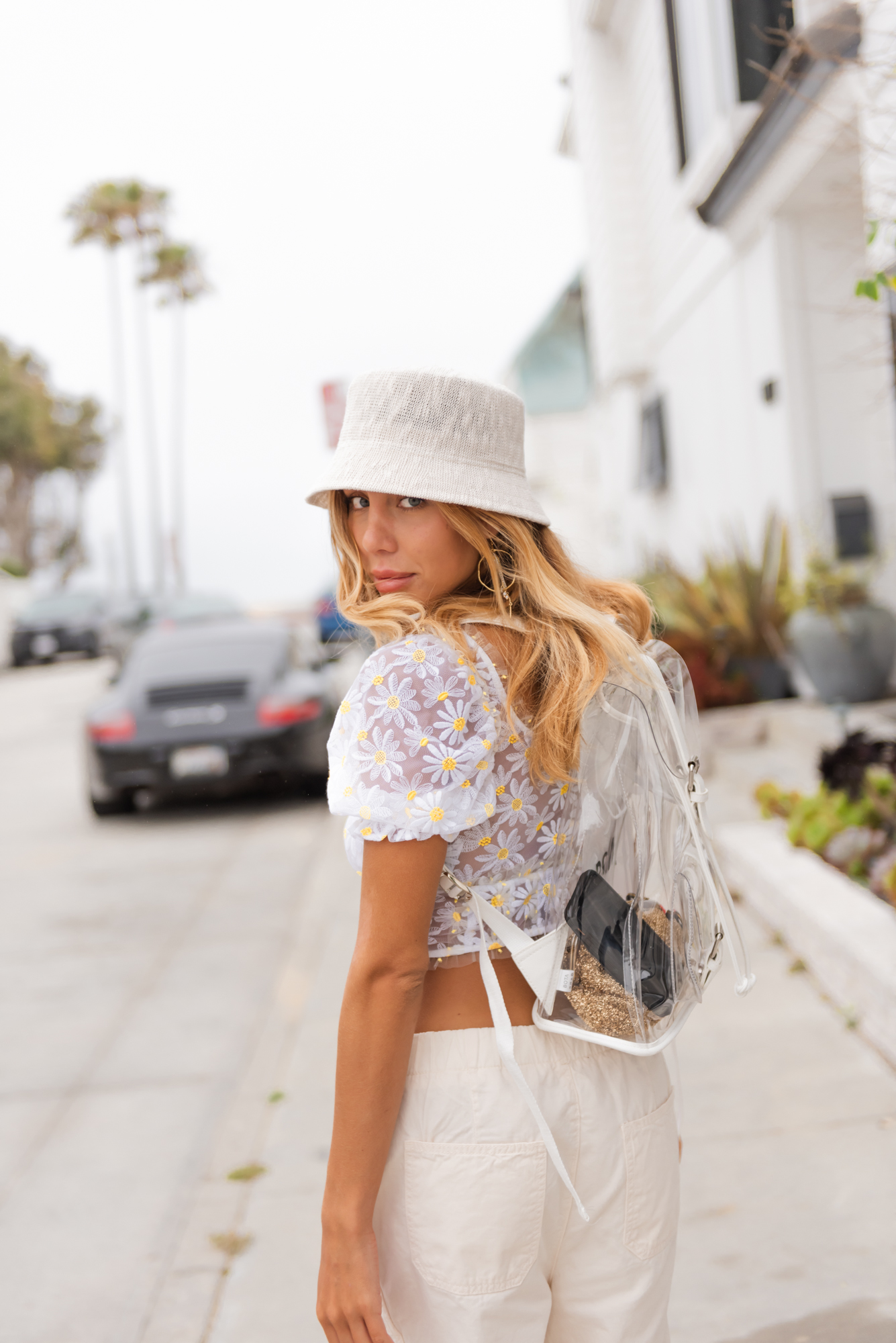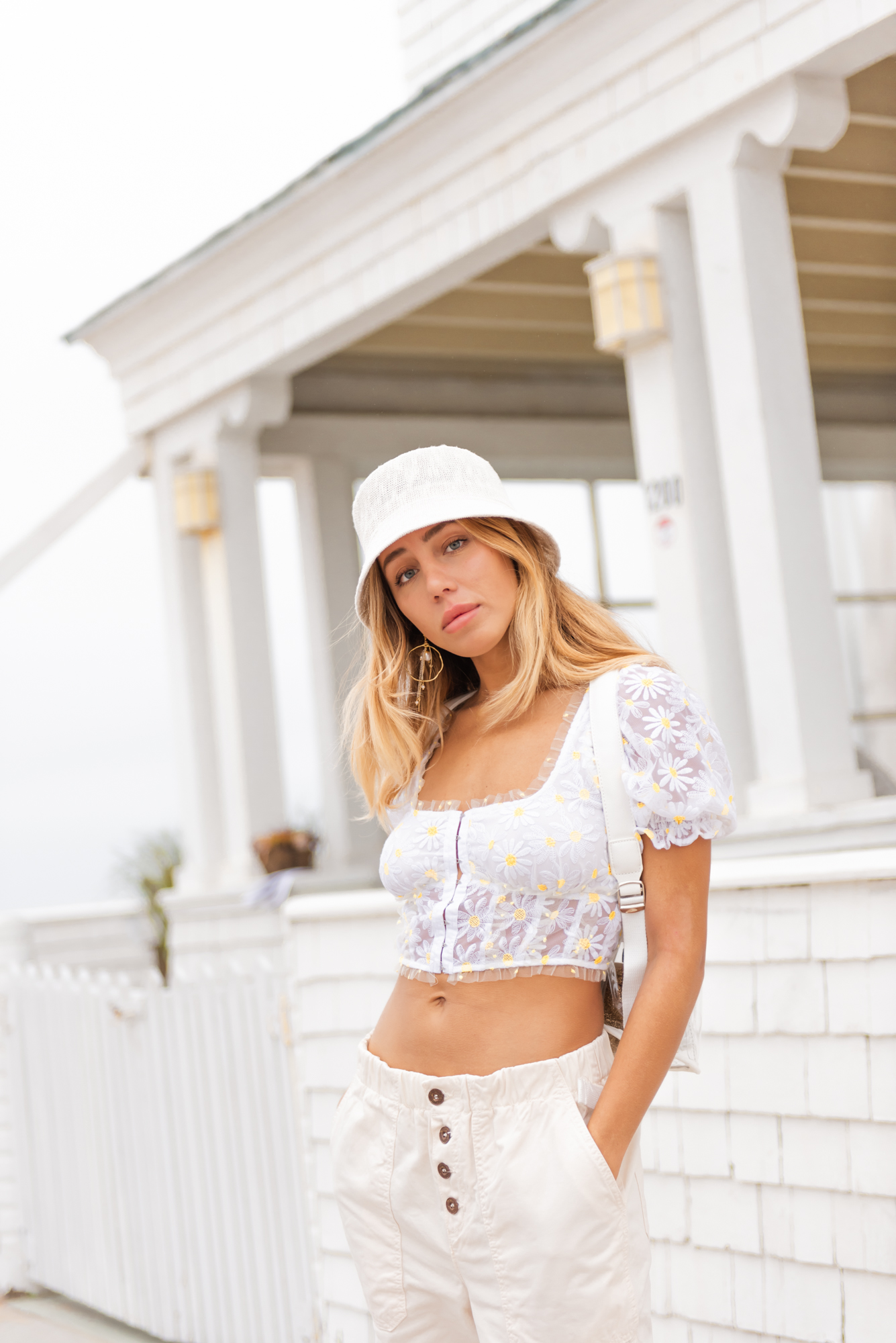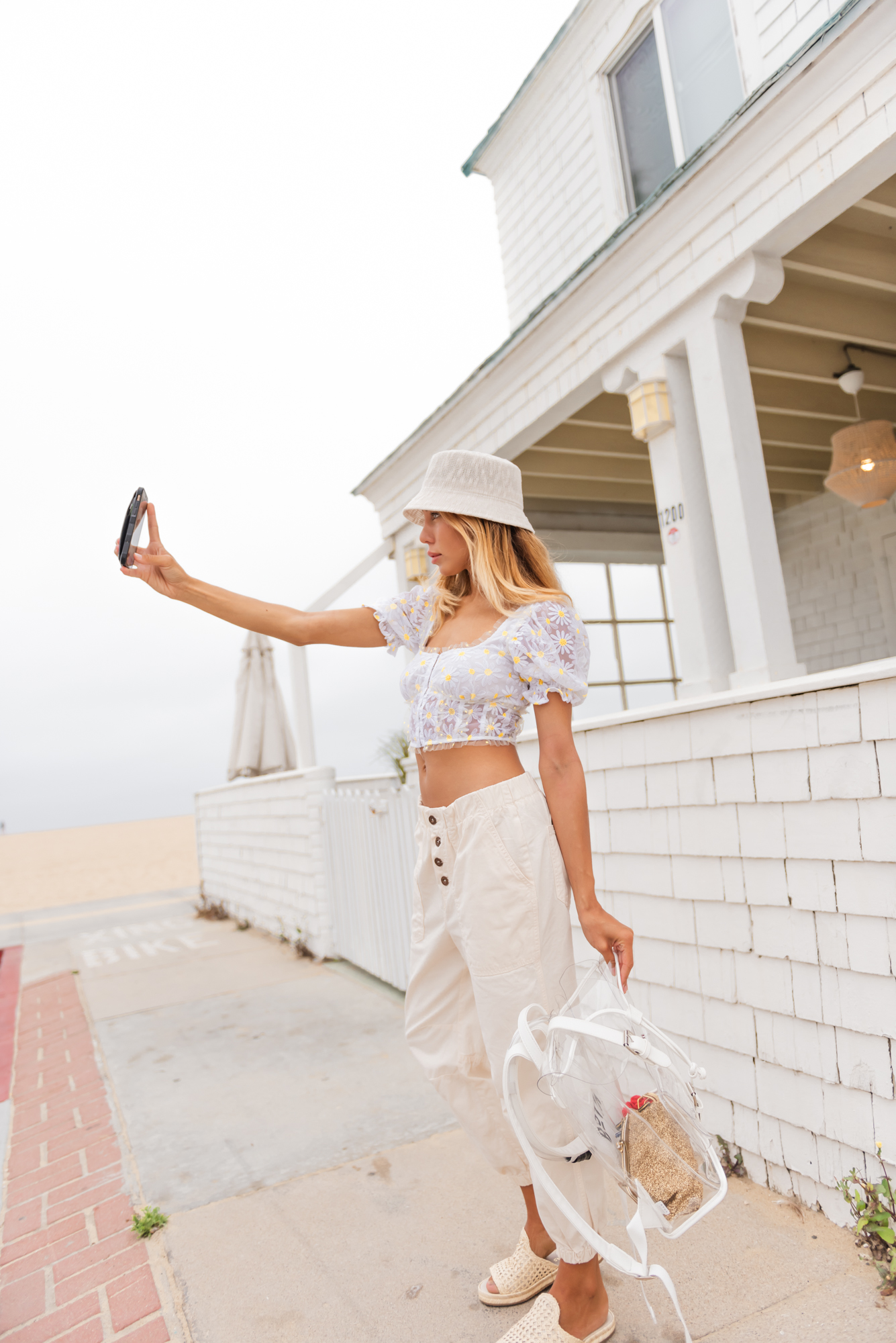 For Love and Lemons Brulee Cop Top + Free People Pant via STEVIE SISTER// The Sutro Hydration Backpack by BOTA
Full Color
Summer is the perfect time of year for bold color choices. And you know everyone on the Style Report Team is a sucker for both Faithfull the Brand and jumpsuits. So of course a bold jumpsuit by Faithfull is always a good idea to us.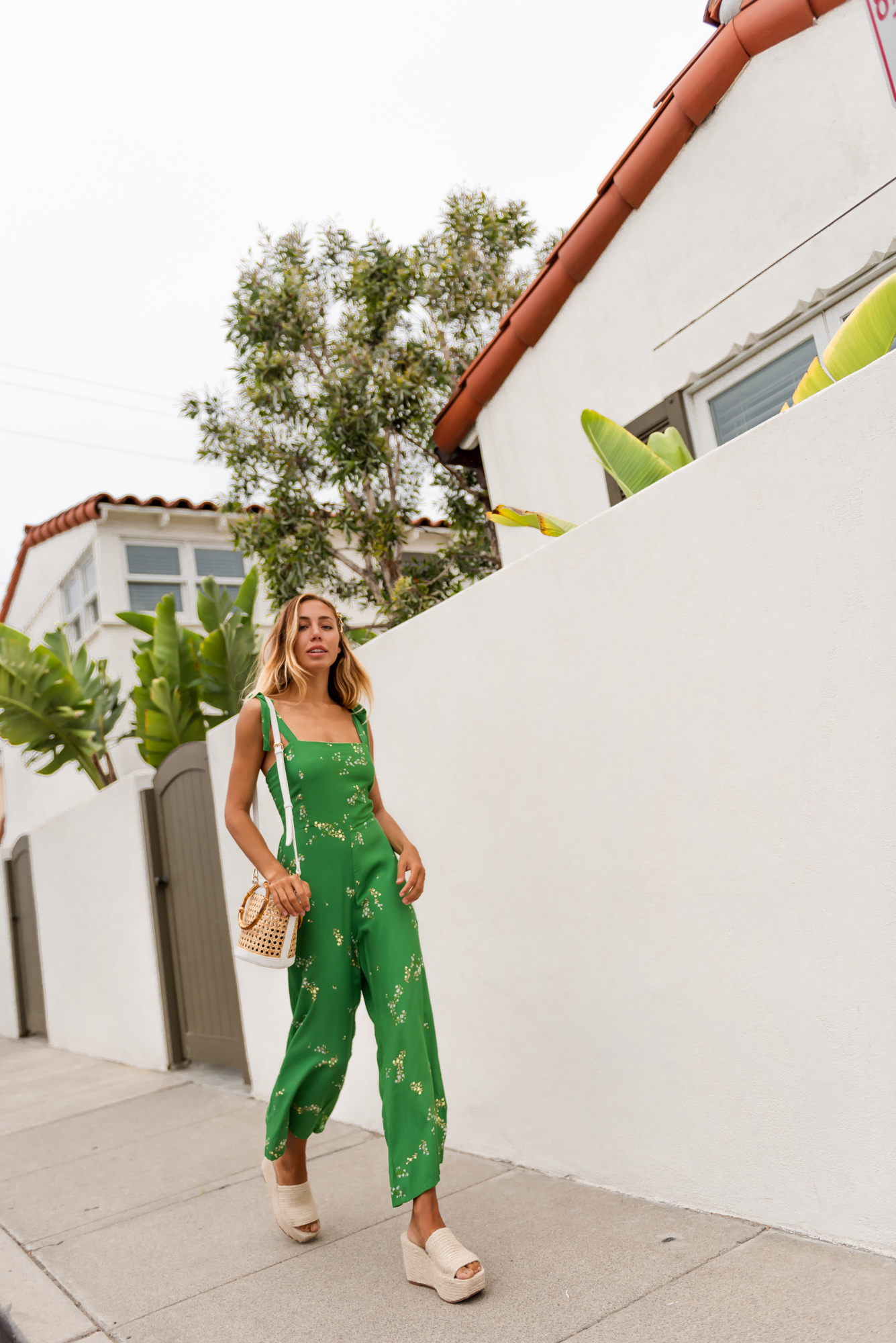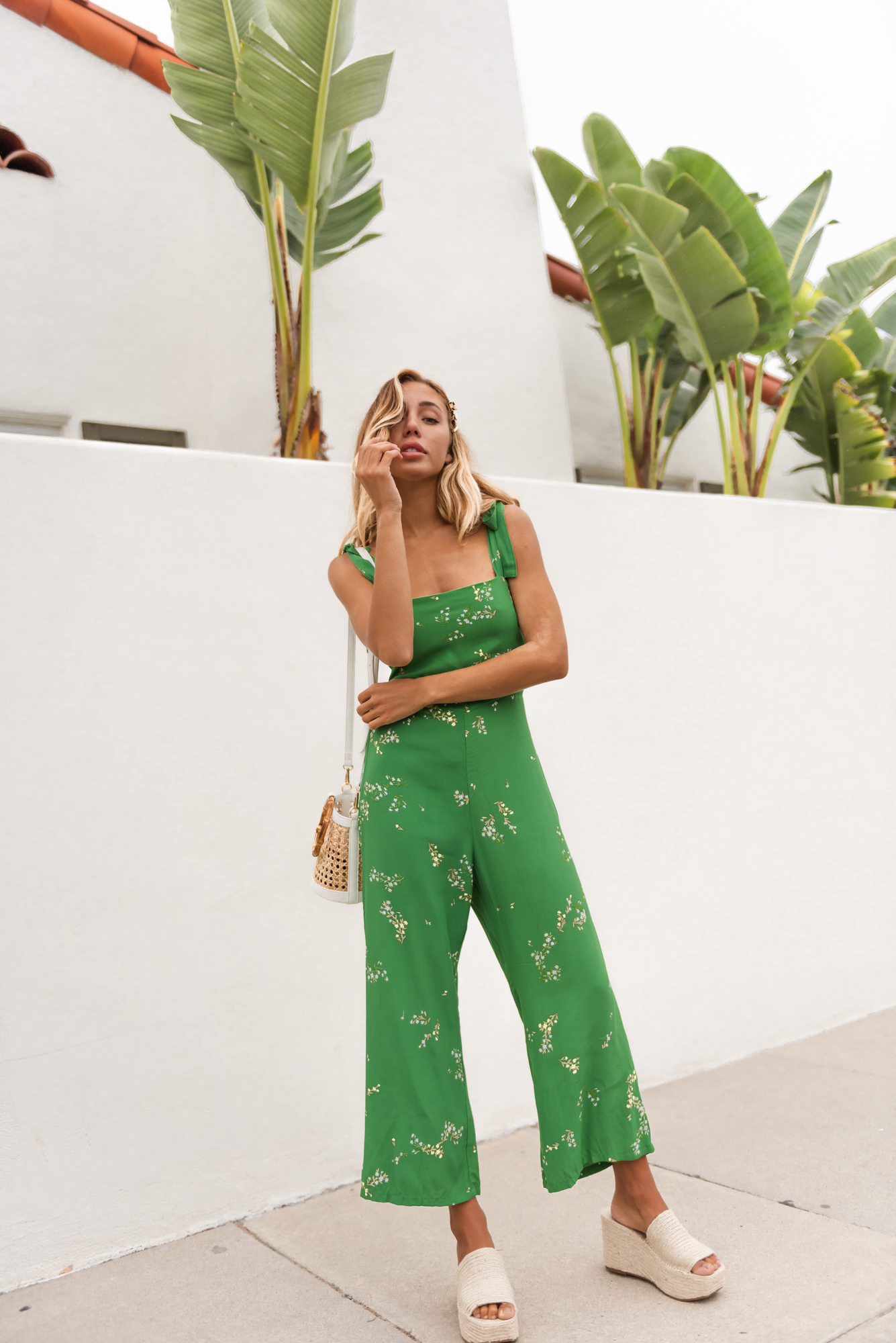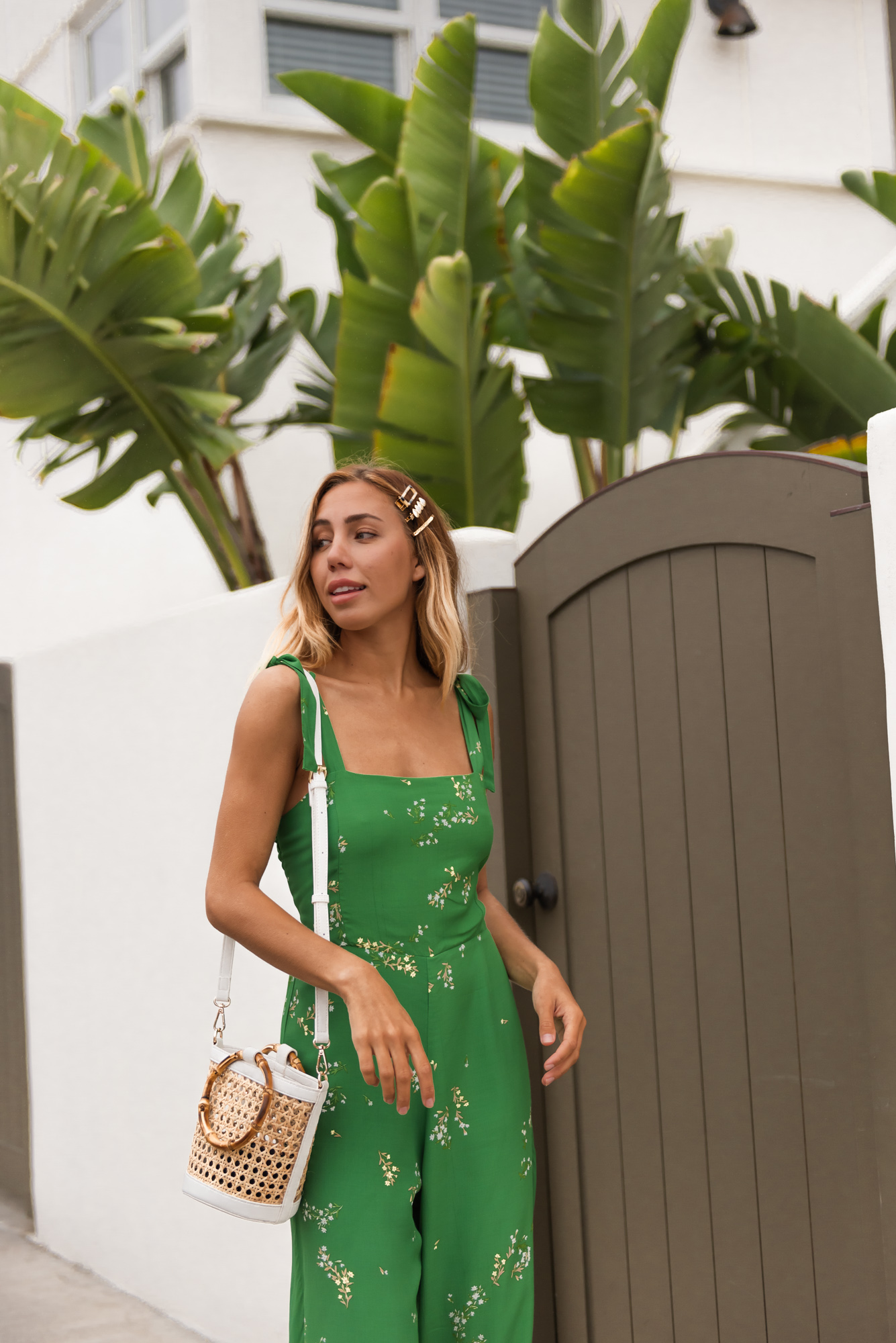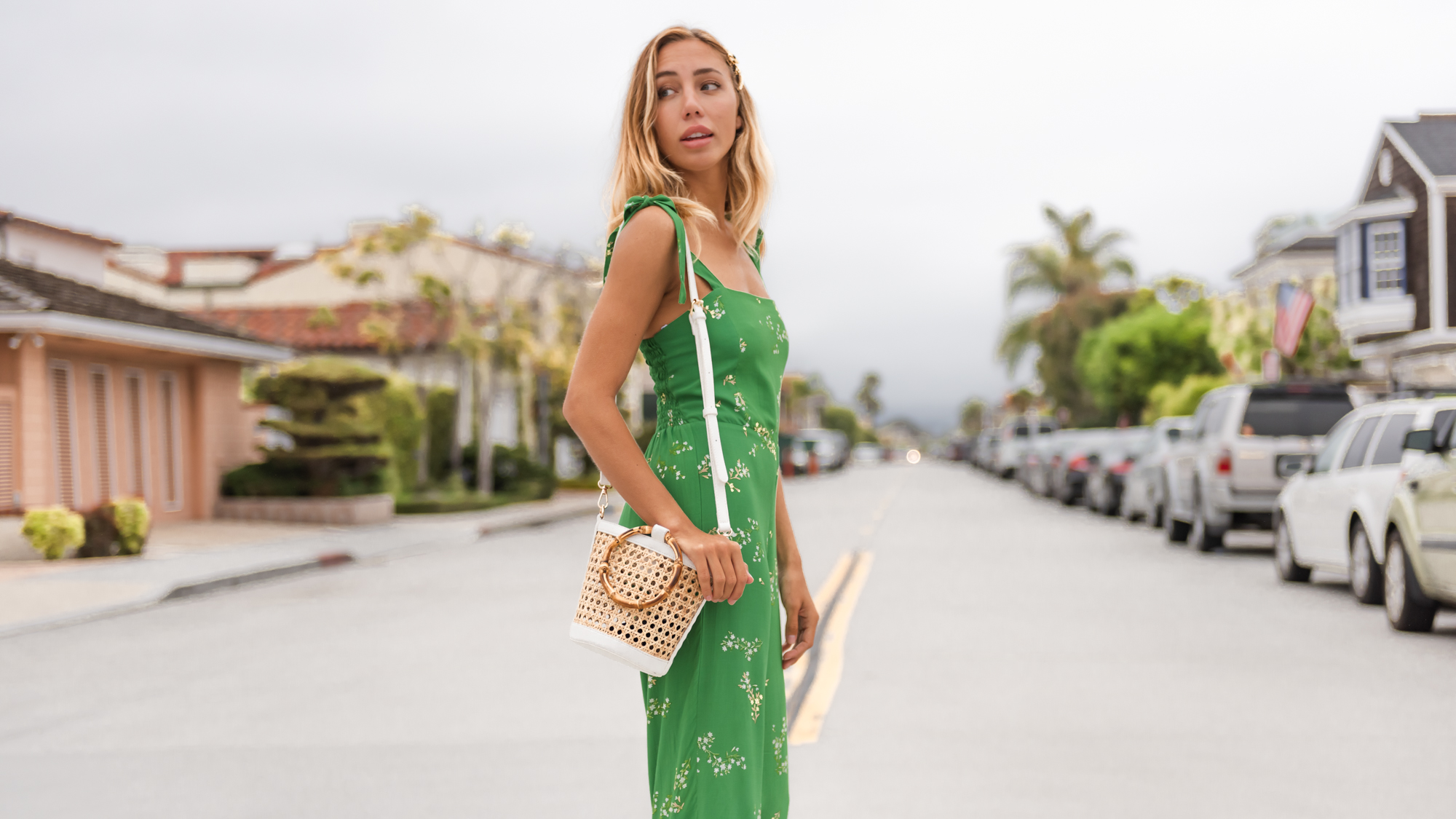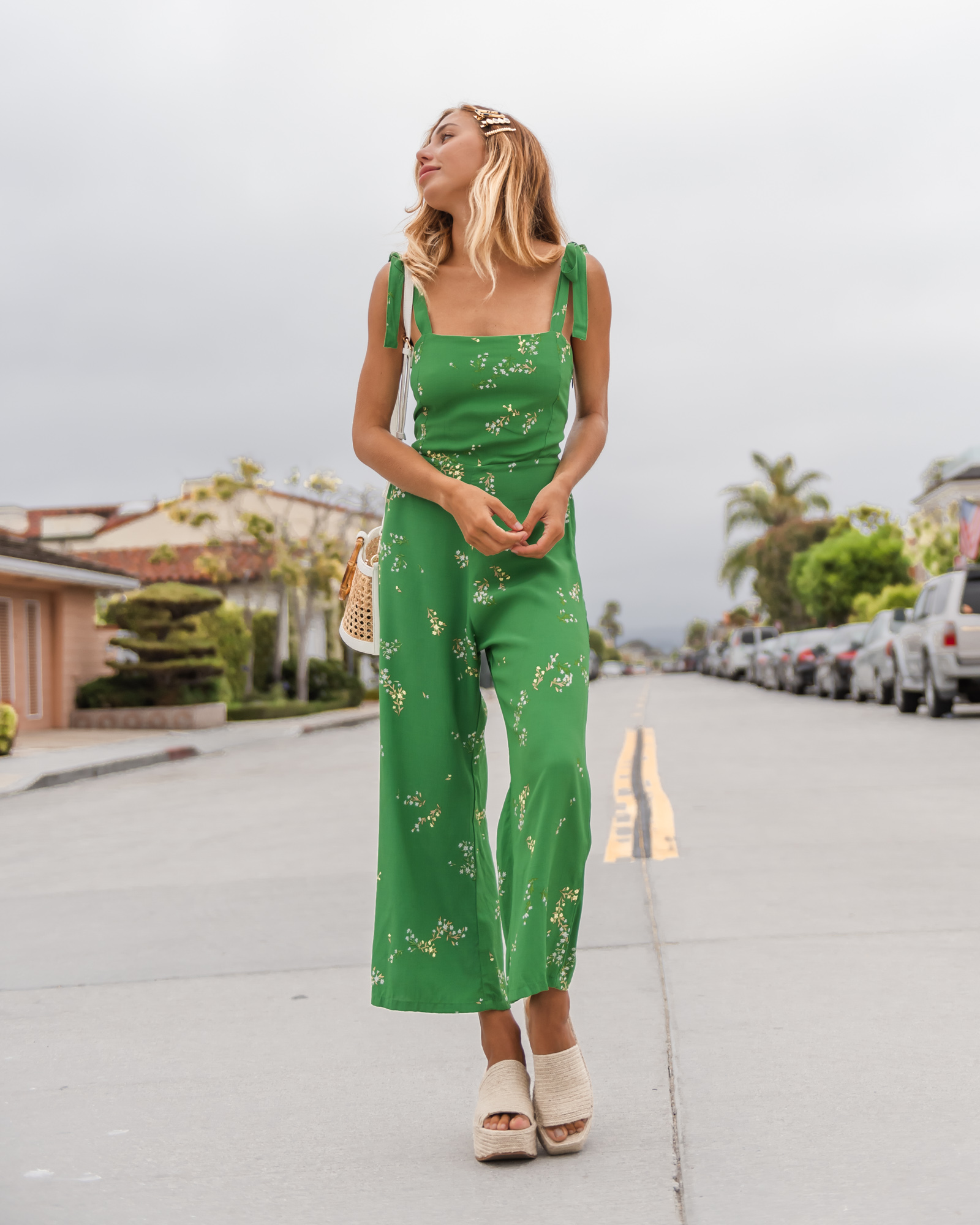 Matching Set!
It's official… well let's be honest it's been official, matching sets are part of our wardrobes. Whether you like them flirty and sweet or cool and edgy, matchings sets are no longer a trend but a wardrobe staple. And a go-to when it comes to your summer outfits. Want to give your flirty set a cool girl edge? Add sneakers or Doc Martens with your mini's.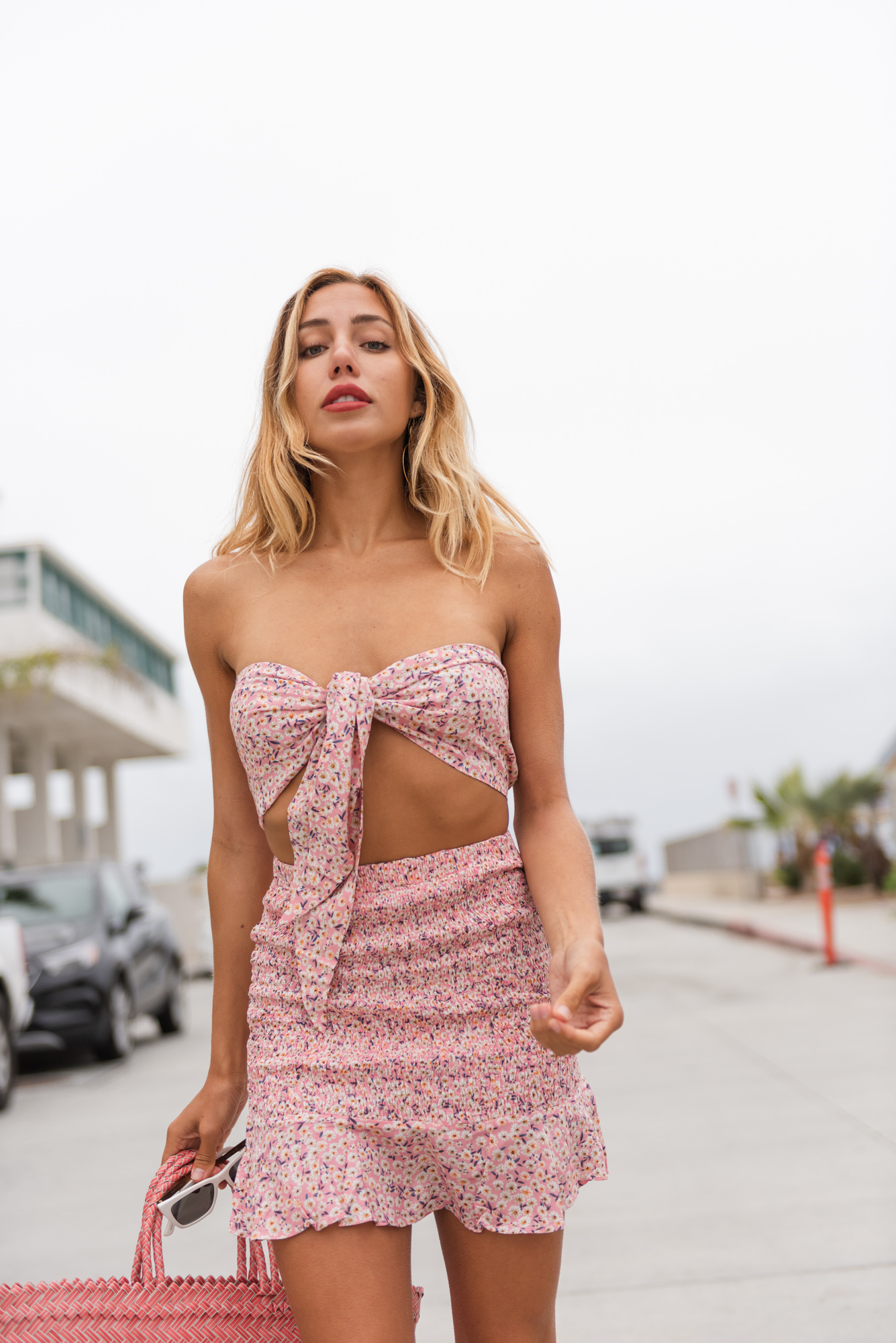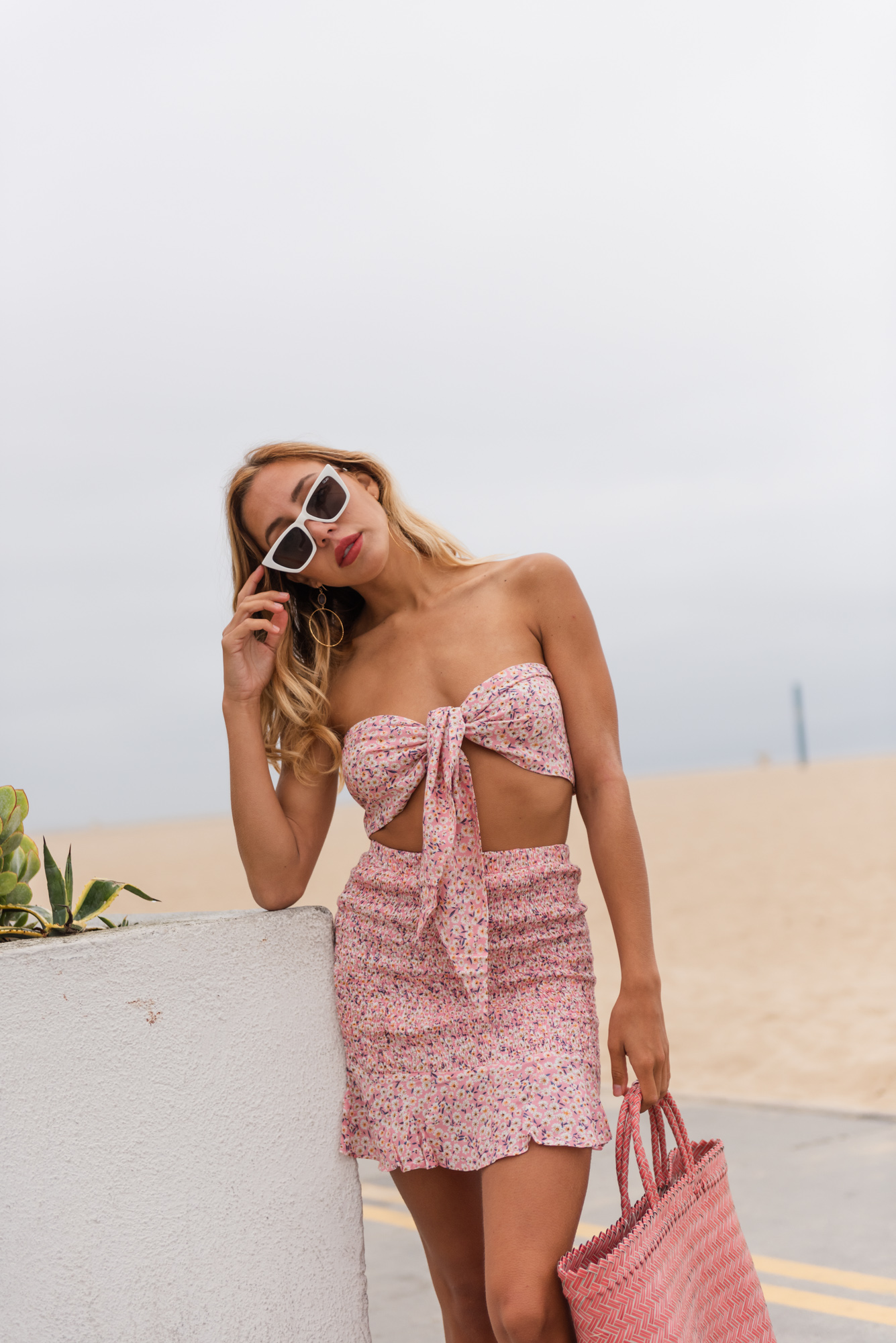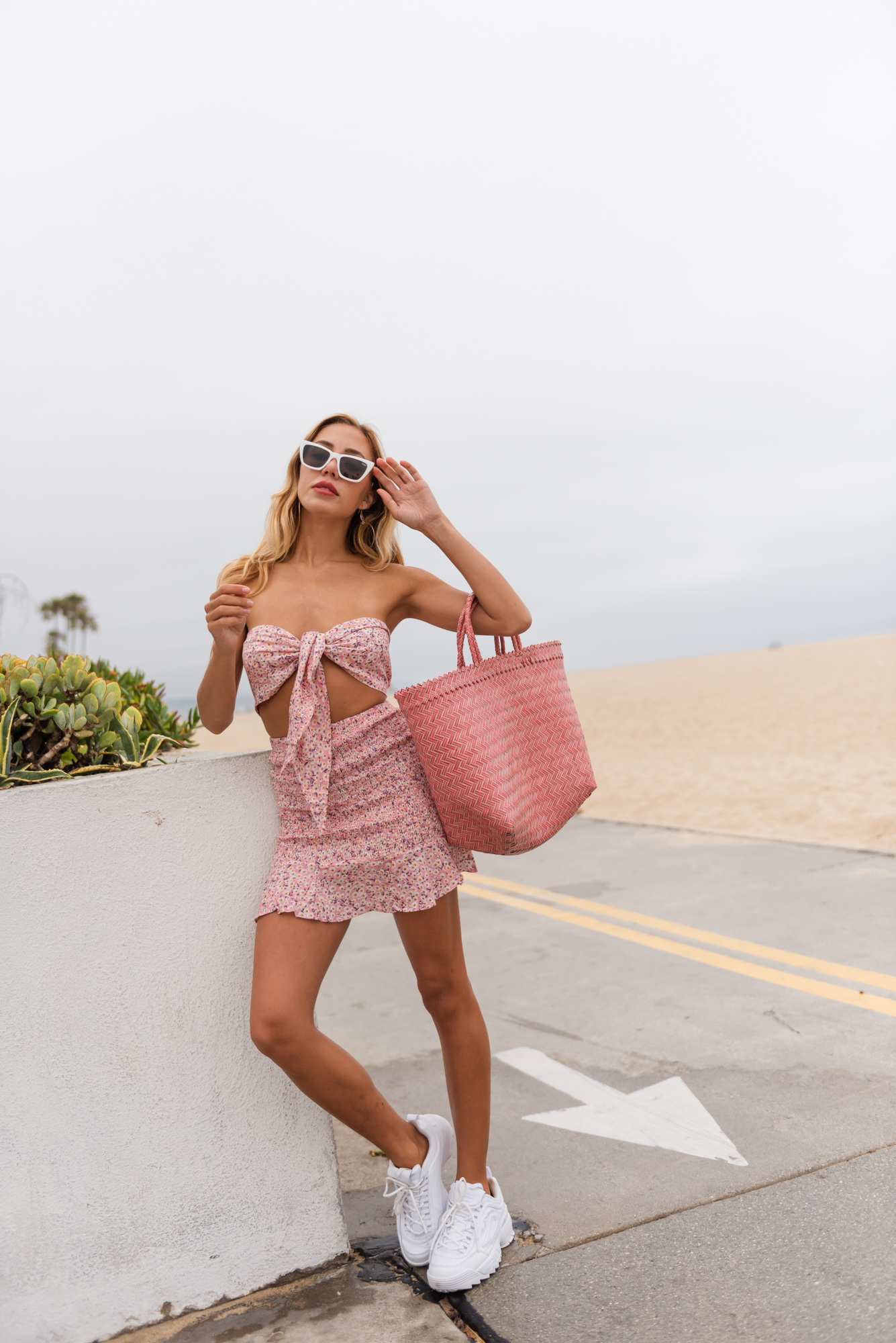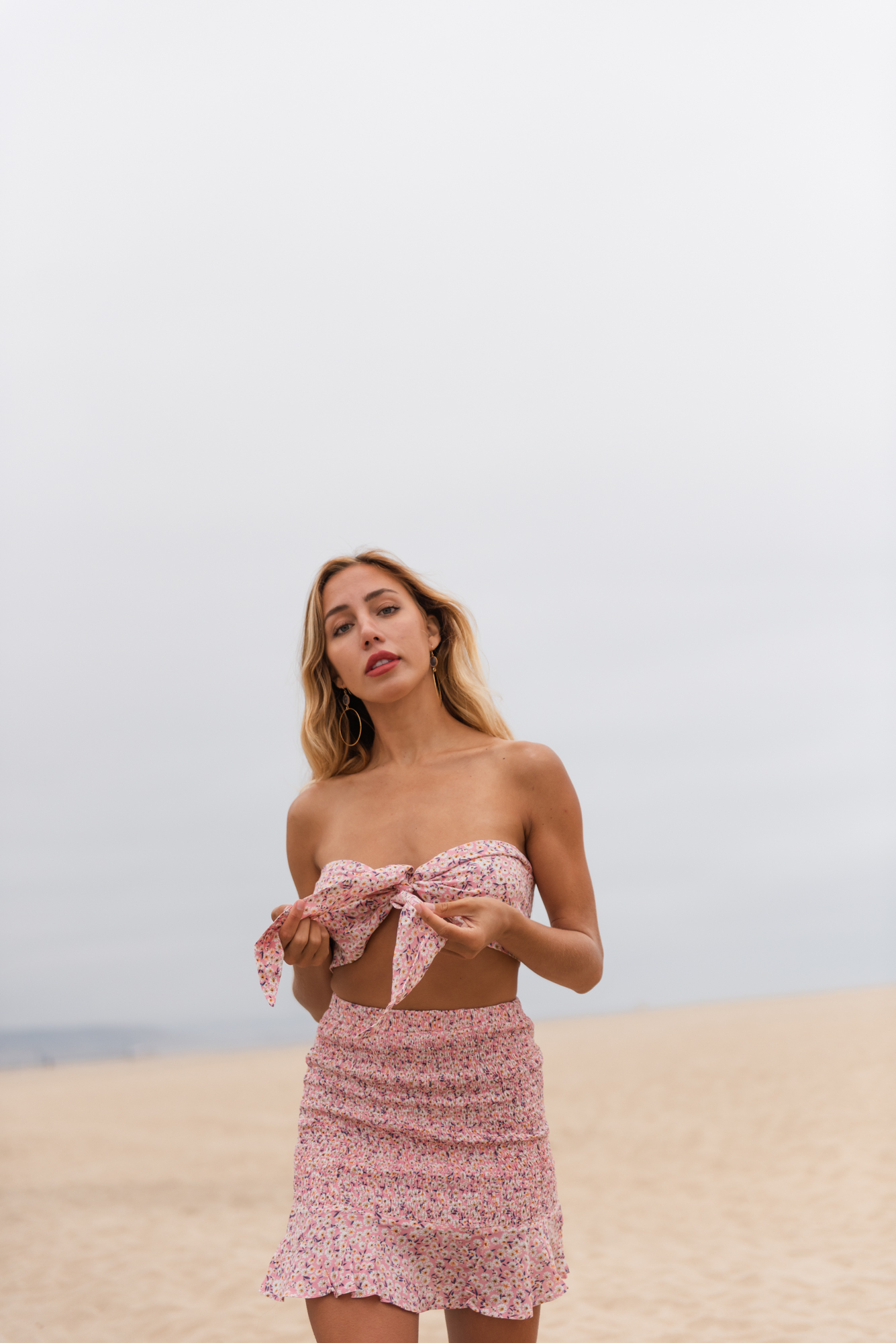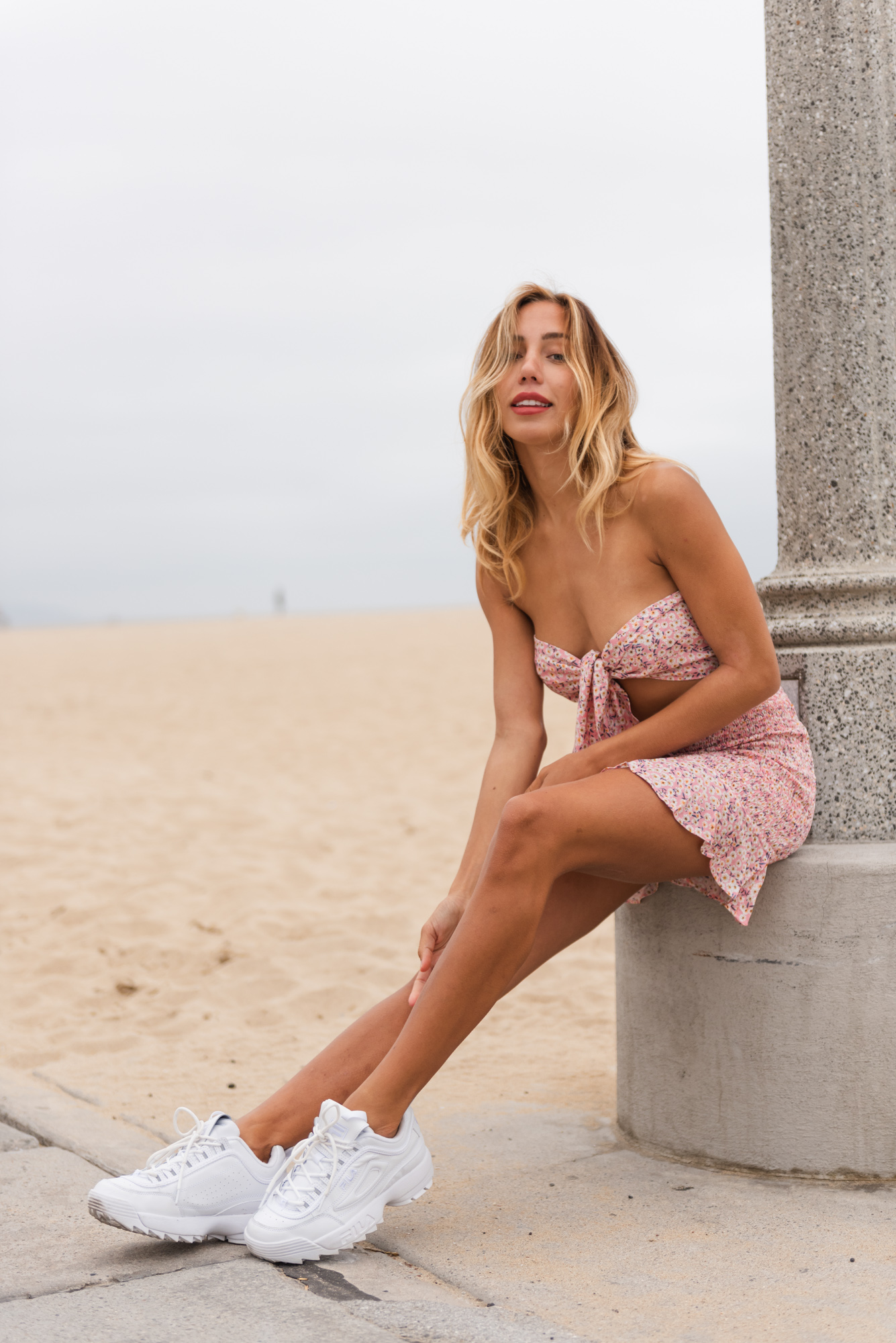 Neutrals
I have to say, neutrals are my favorite. Rich saturated neutrals like this mustard bodysuit are perfect to pair with so many summer bottoms.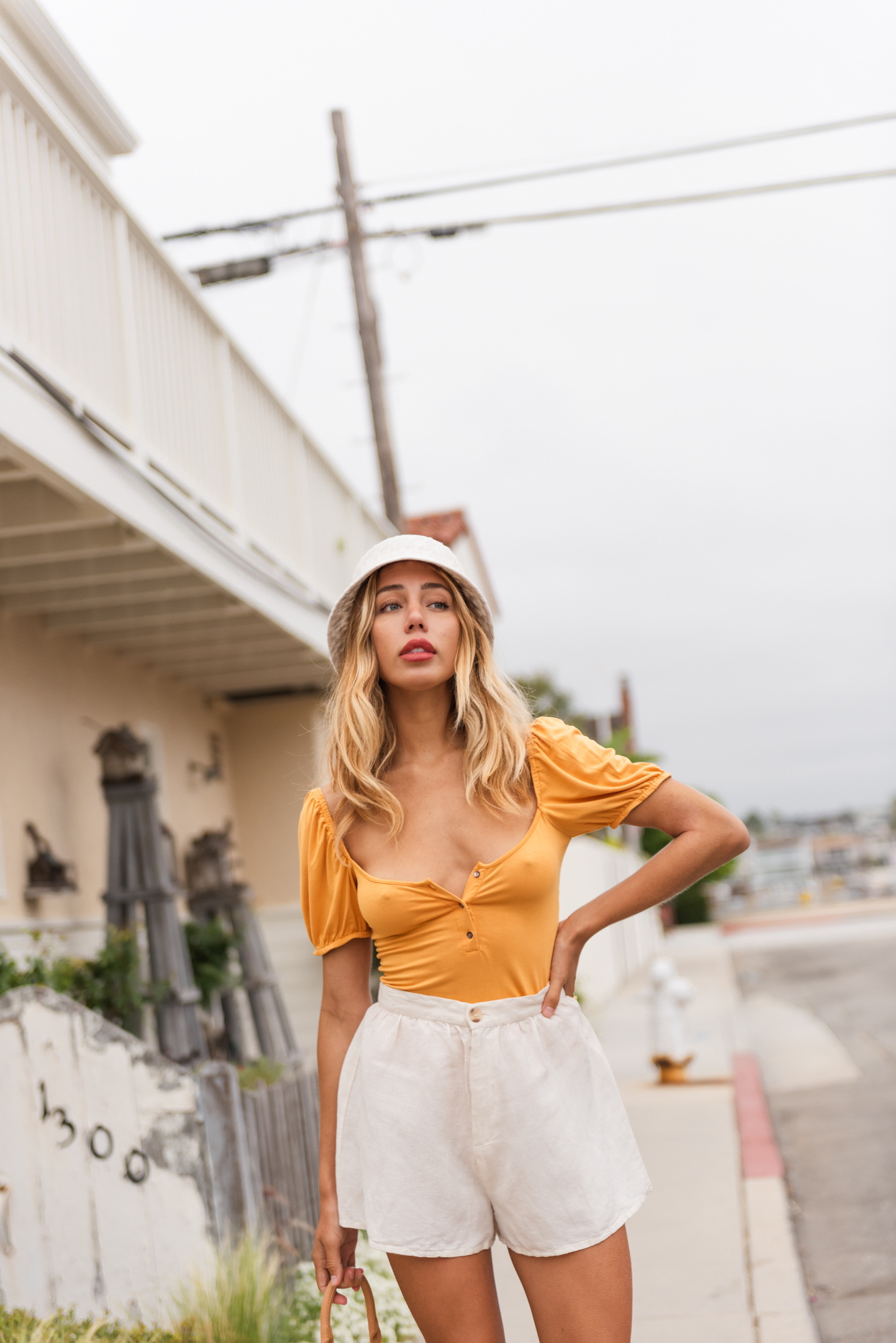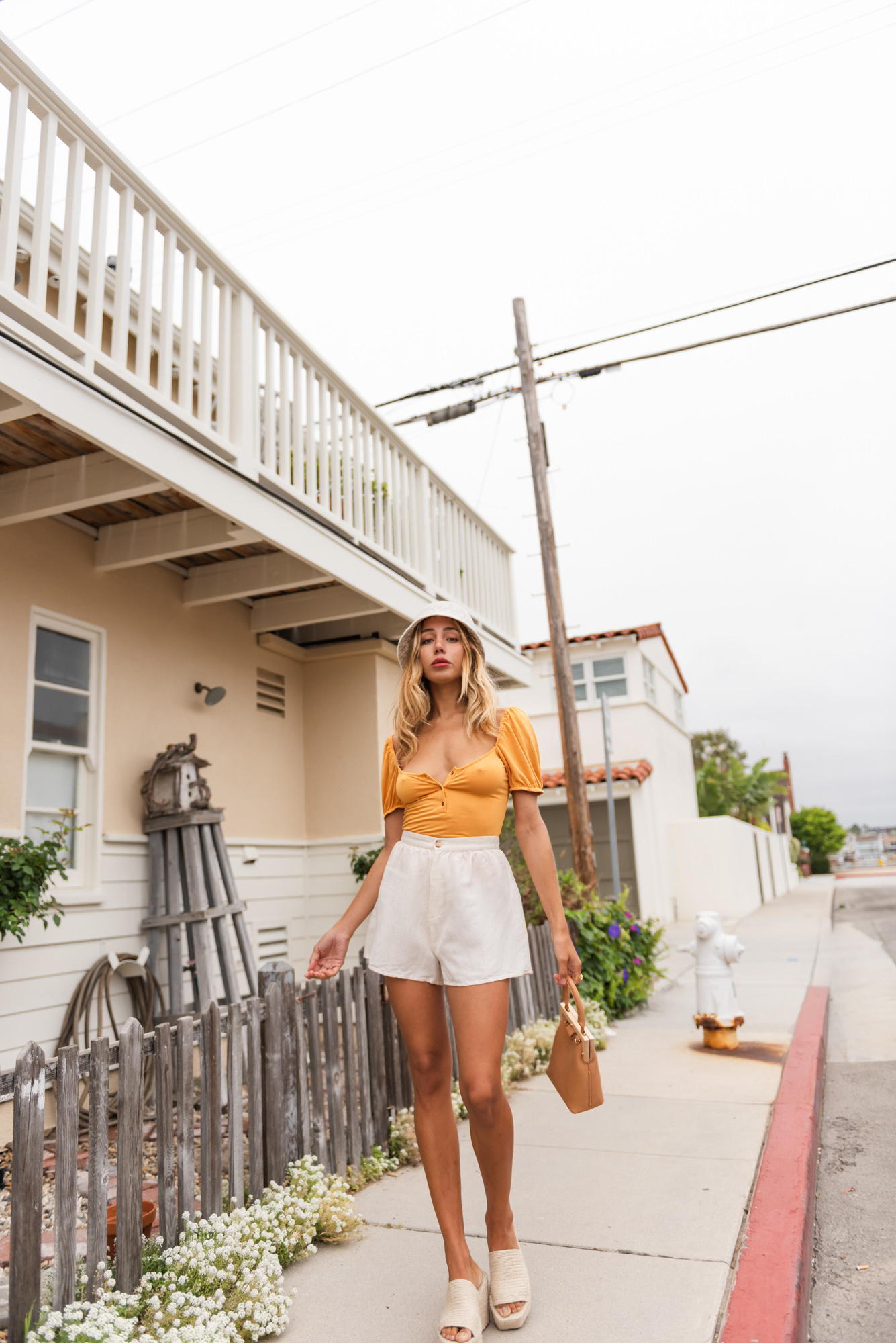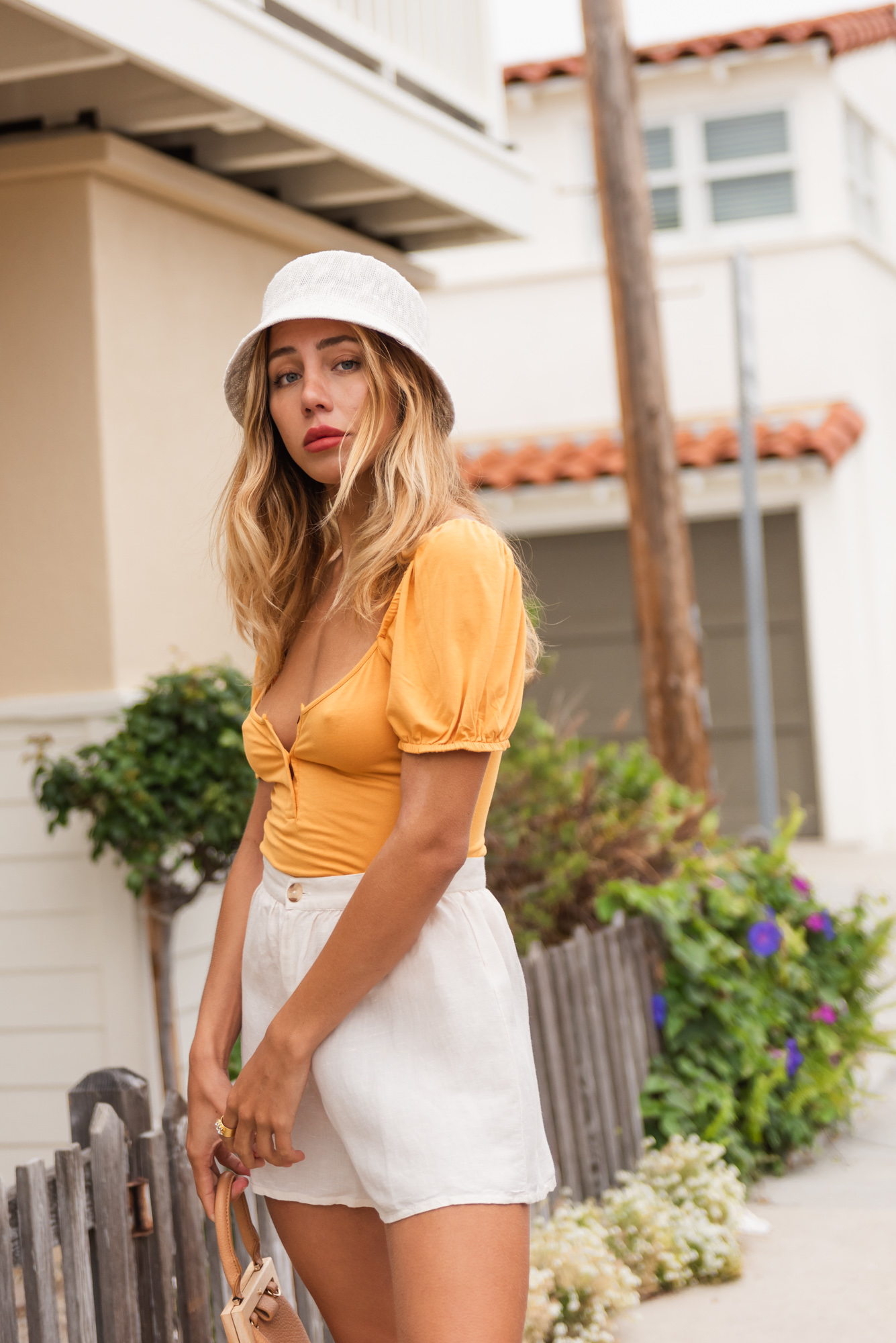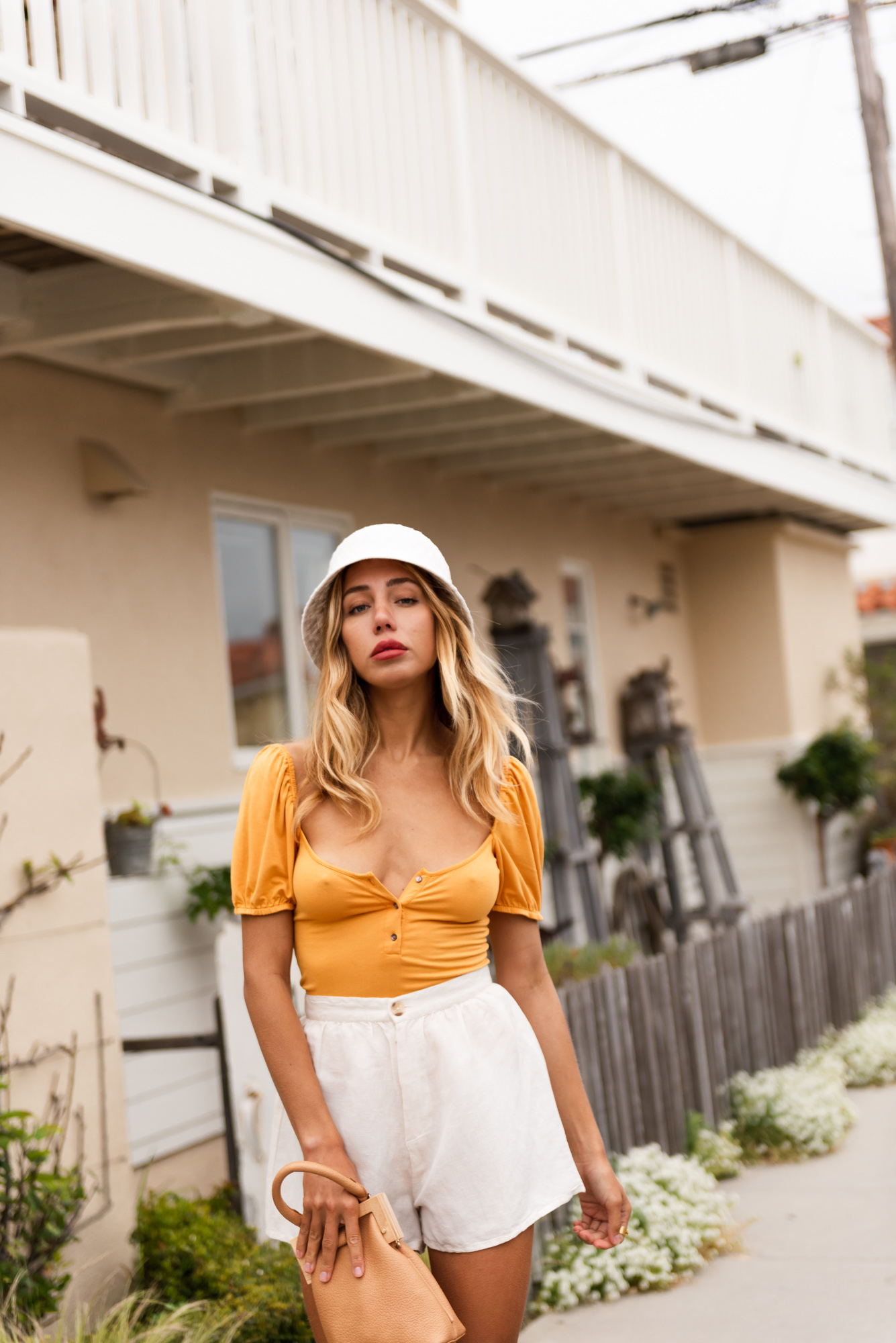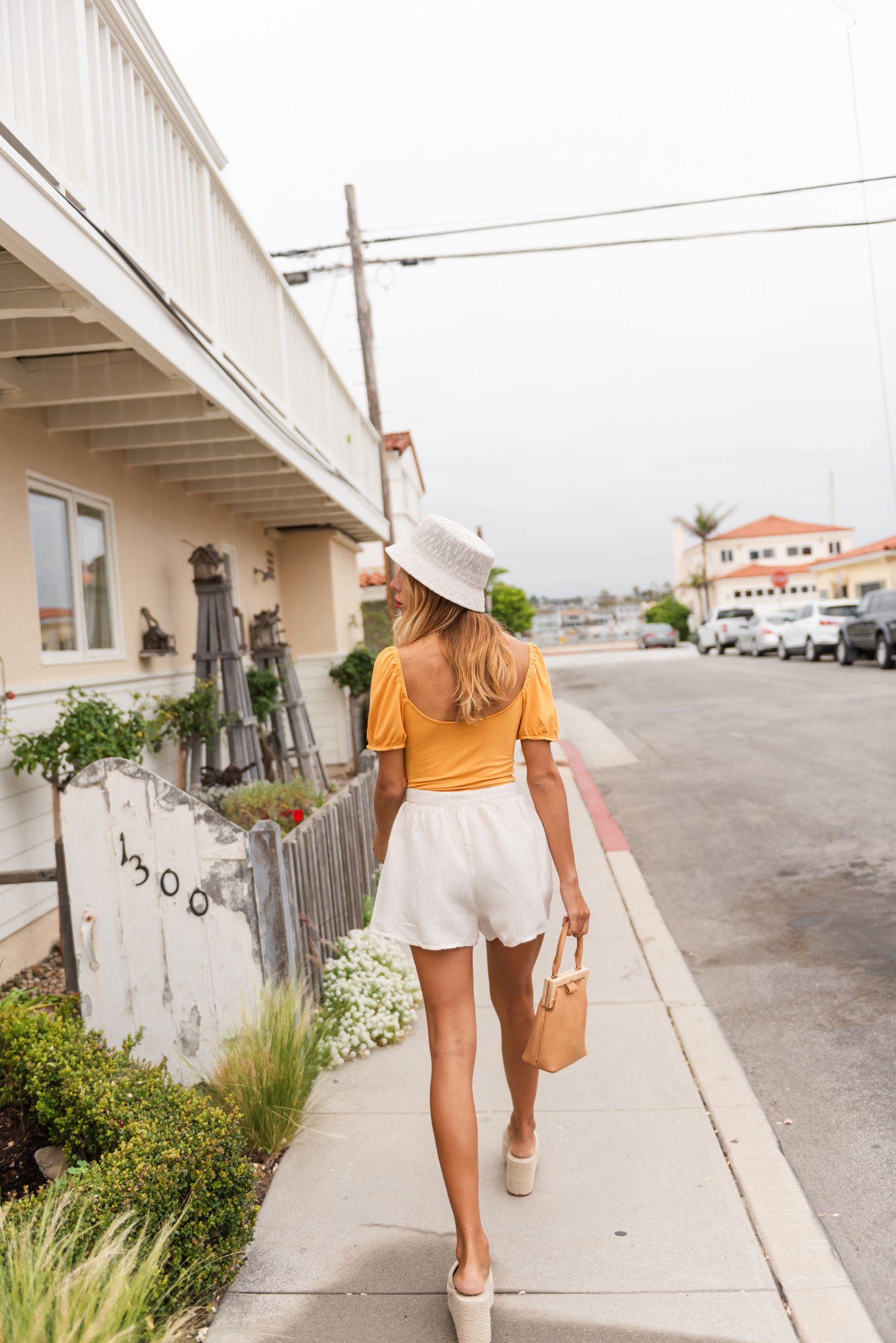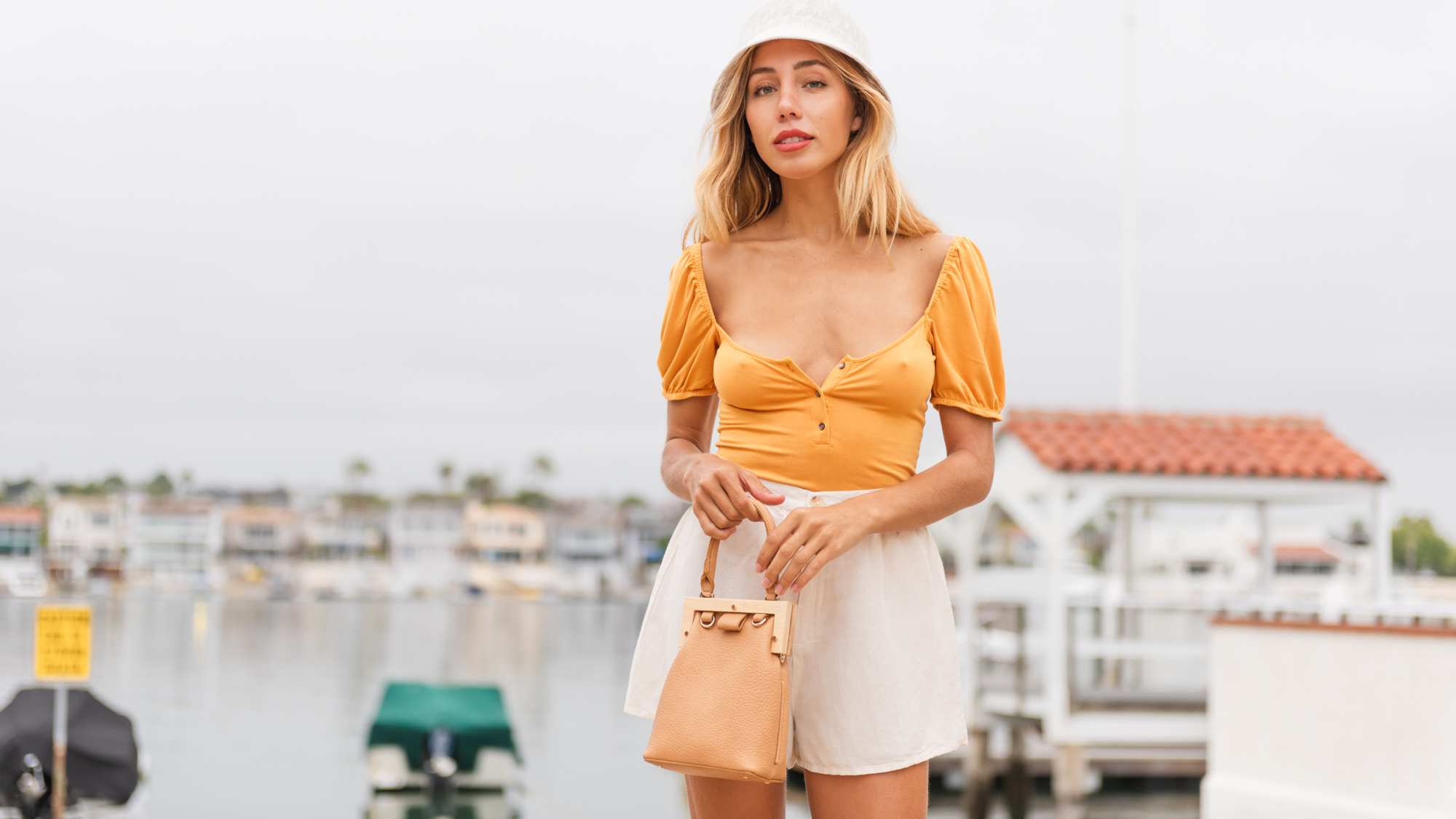 Denim Overalls
It's time to up level your idea of denim overalls. We love these fitted, striped denim overalls by Rollas. Honestly, we've been loving everything by Rollas lately. Simply add your favorite shoes and accessories, and this summer outfit will have you ready for anything.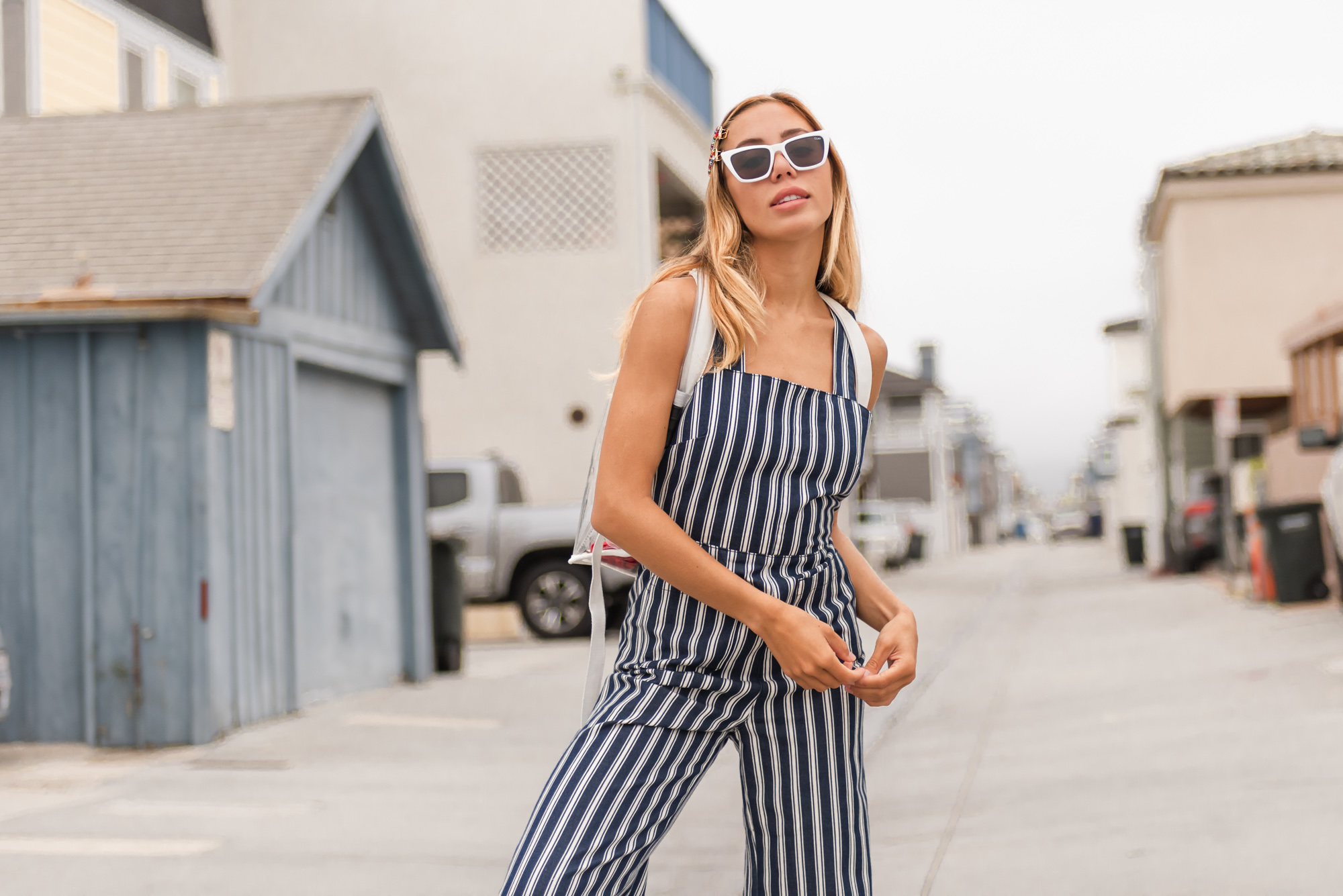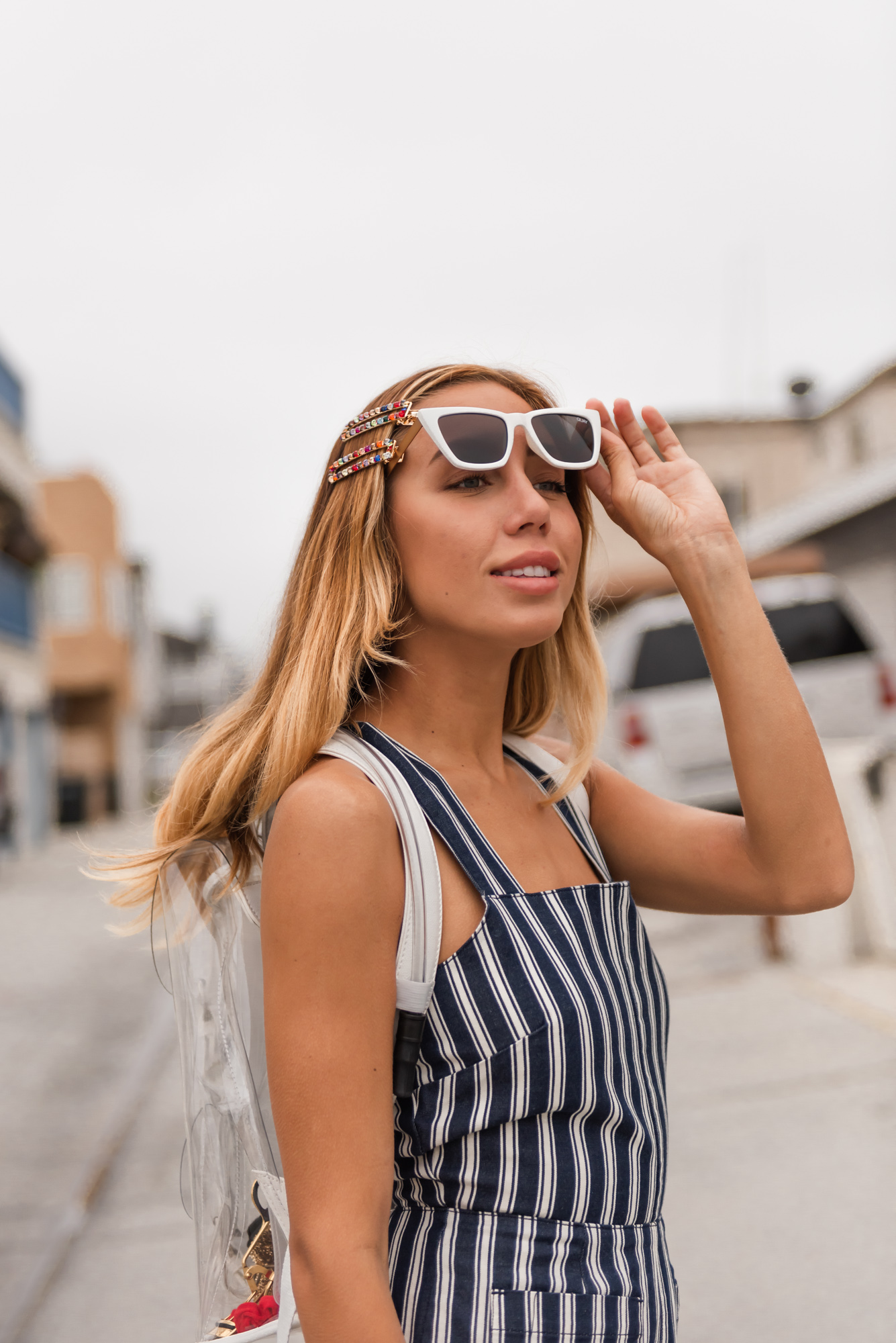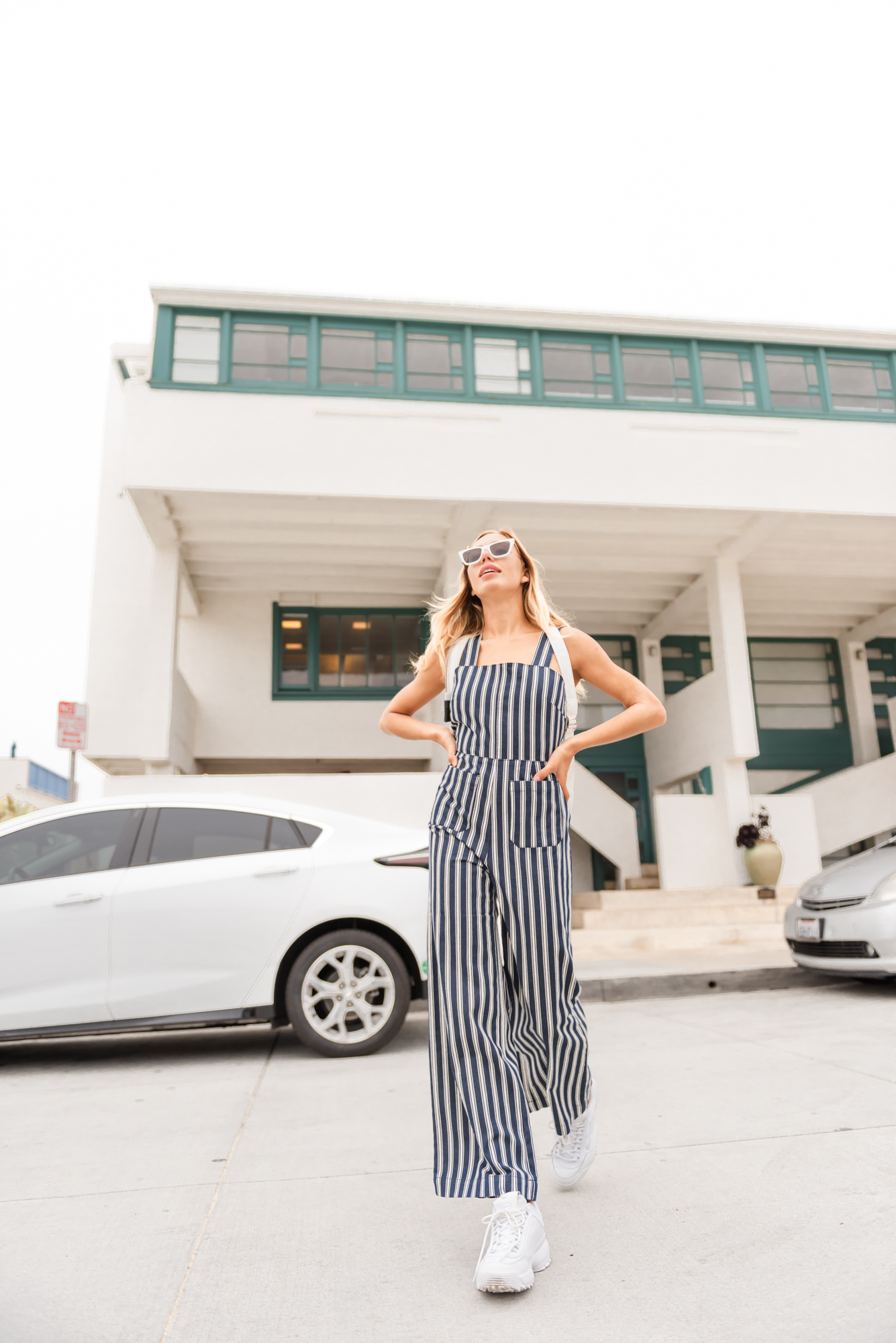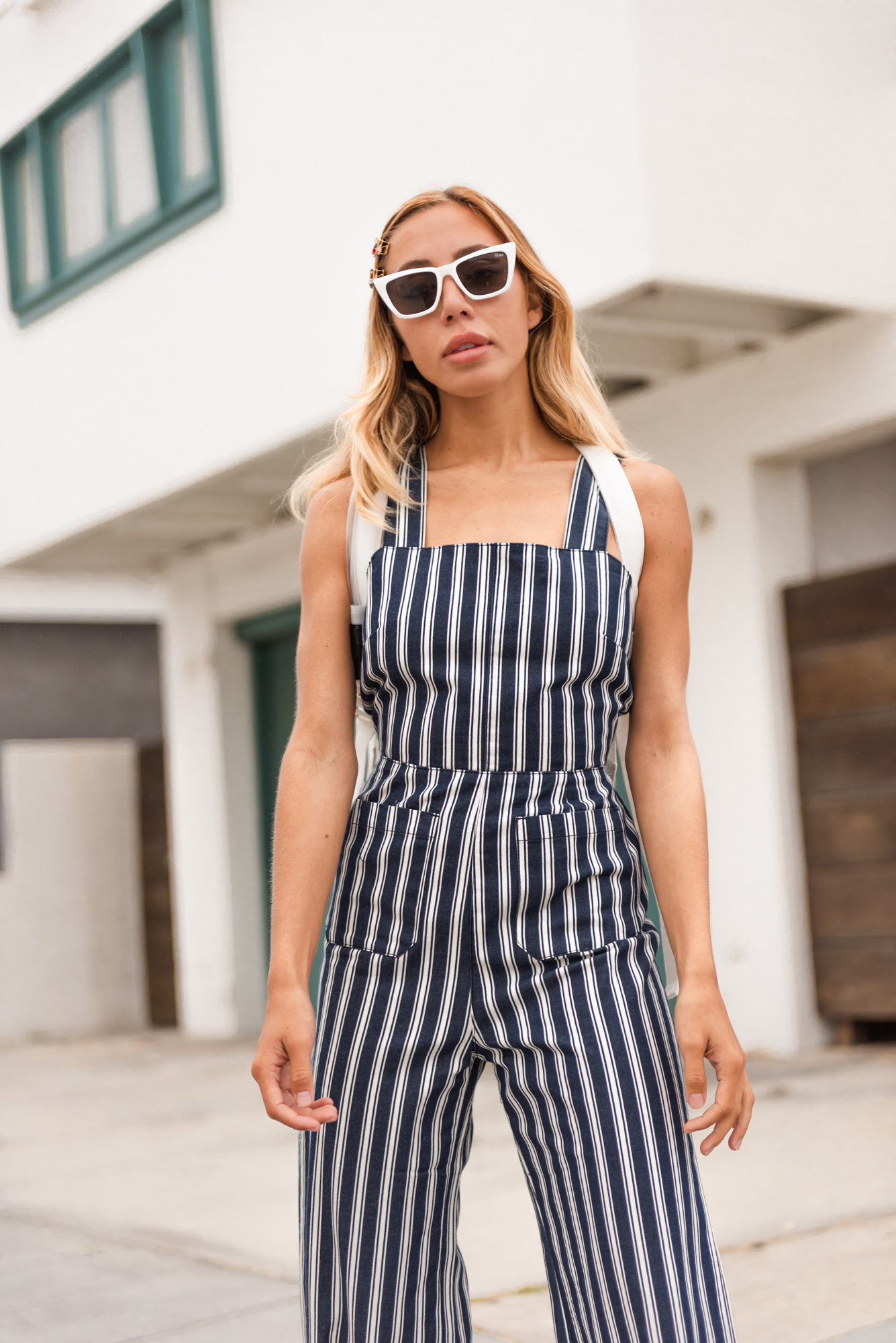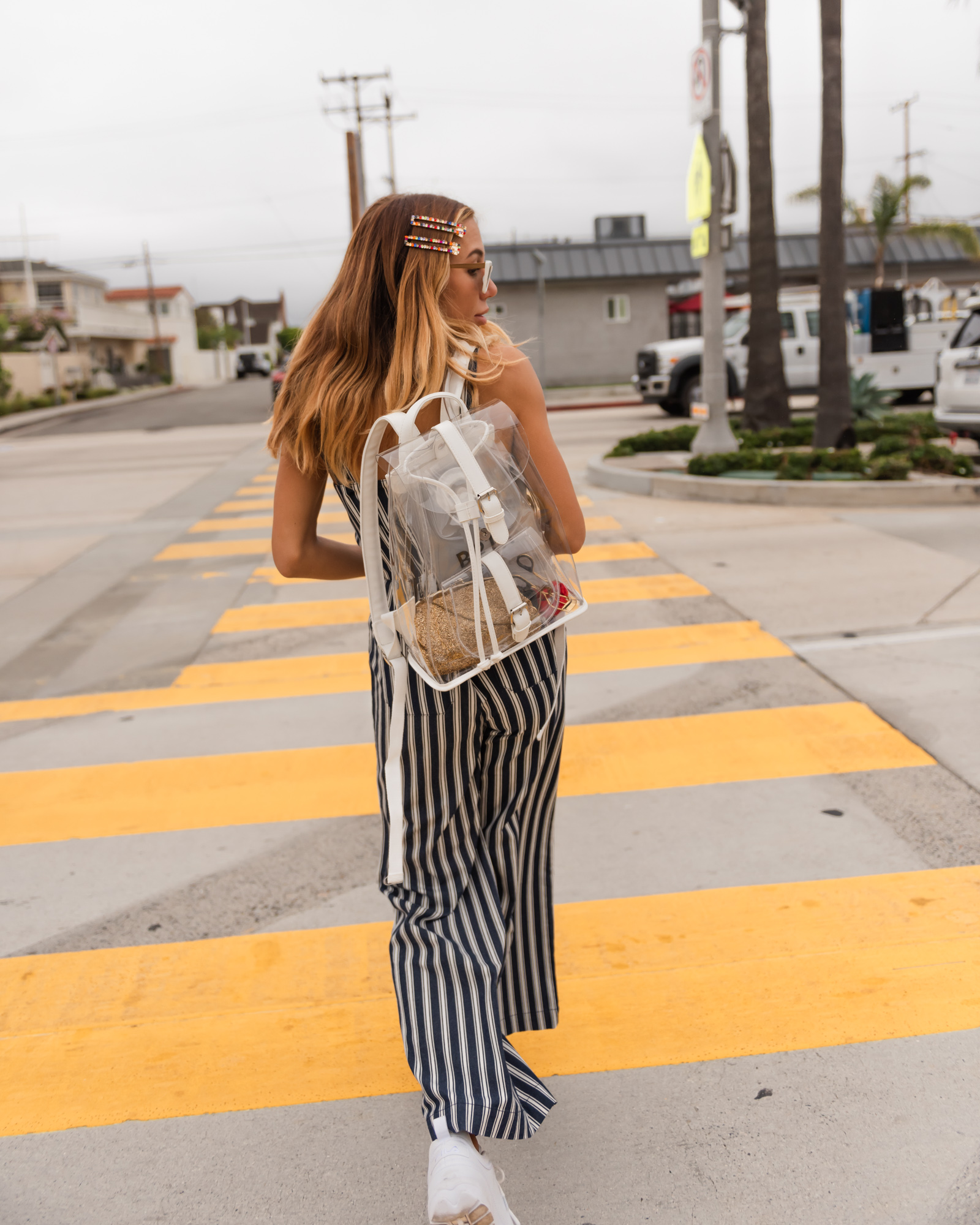 Timeless Separates
A pretty polka dot blouse and khaki short are classics, and perfect for many summers to come. Investing in separates that can be worn time and time again will give you the biggest bang for your buck. Let's face it, fast fashion isn't good for your wallet or the environment. Pick pieces that you can love, "give you joy" and wear for years.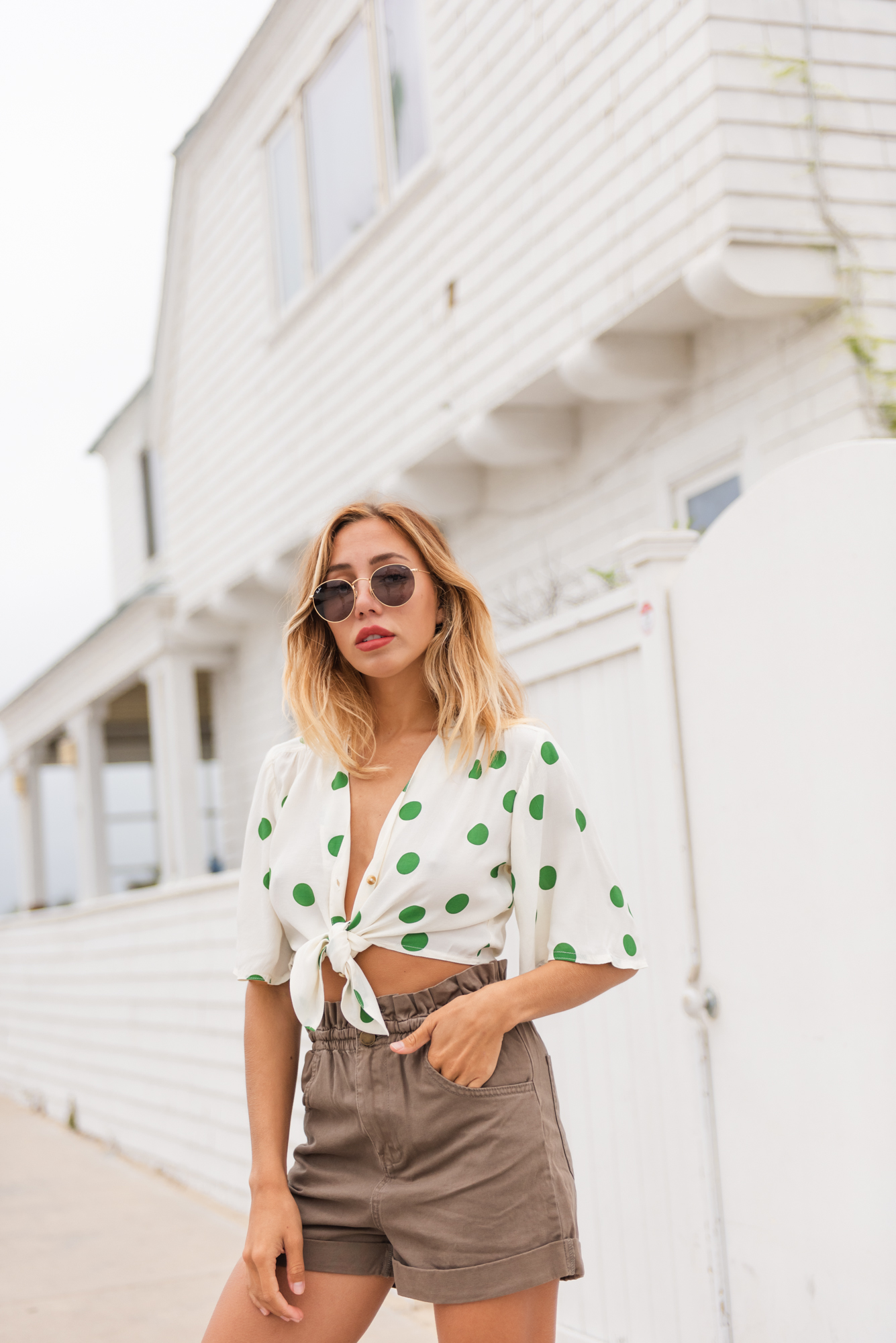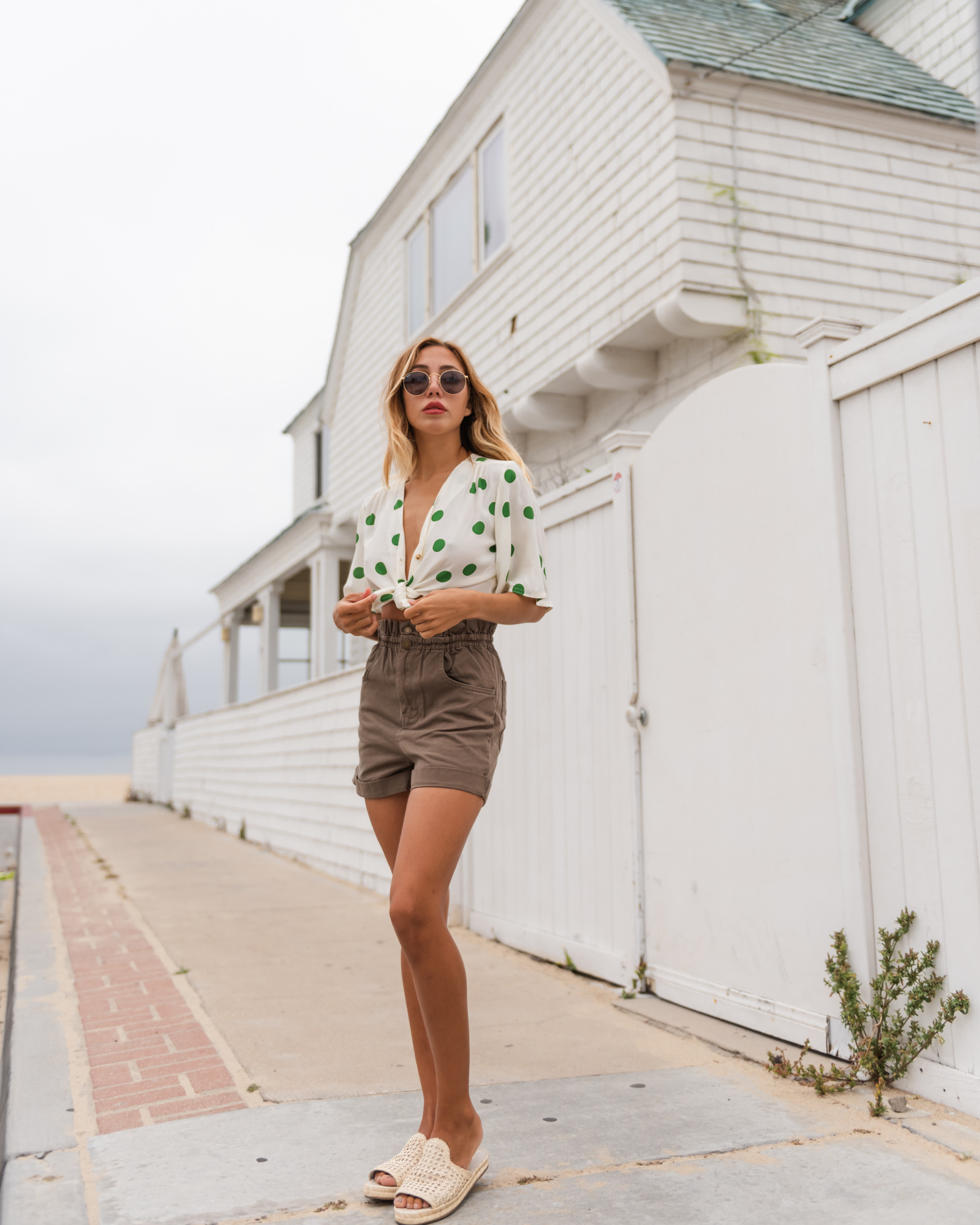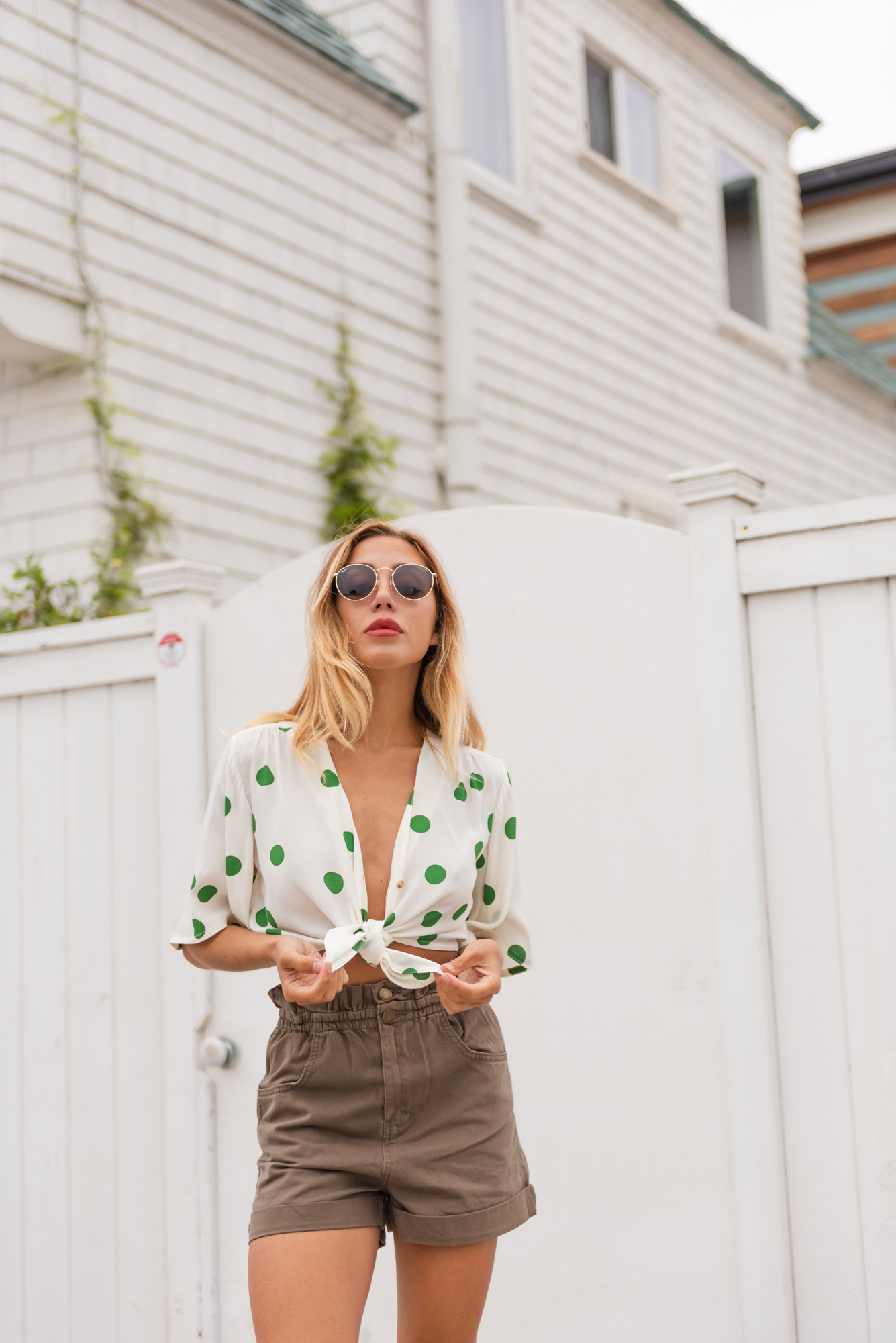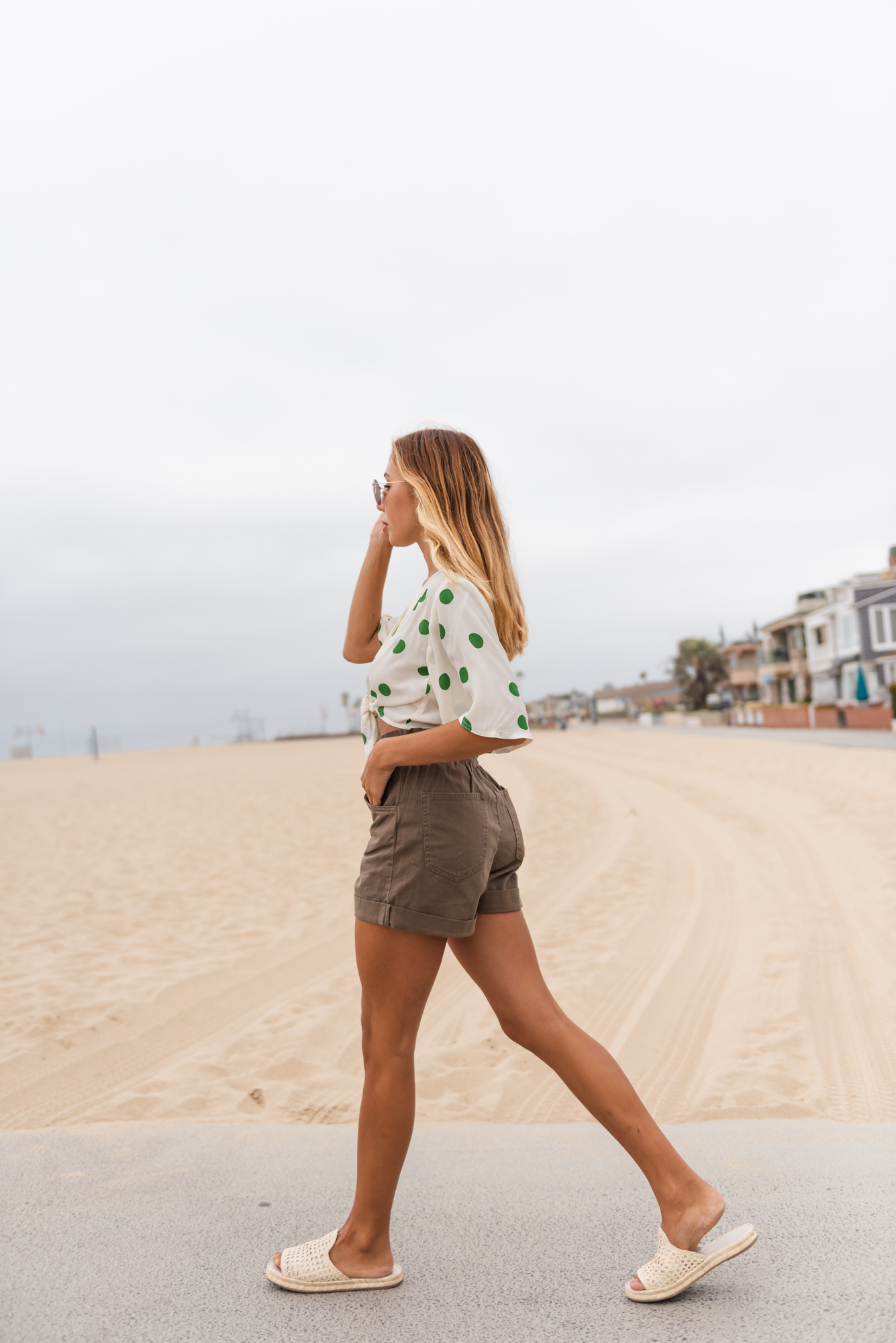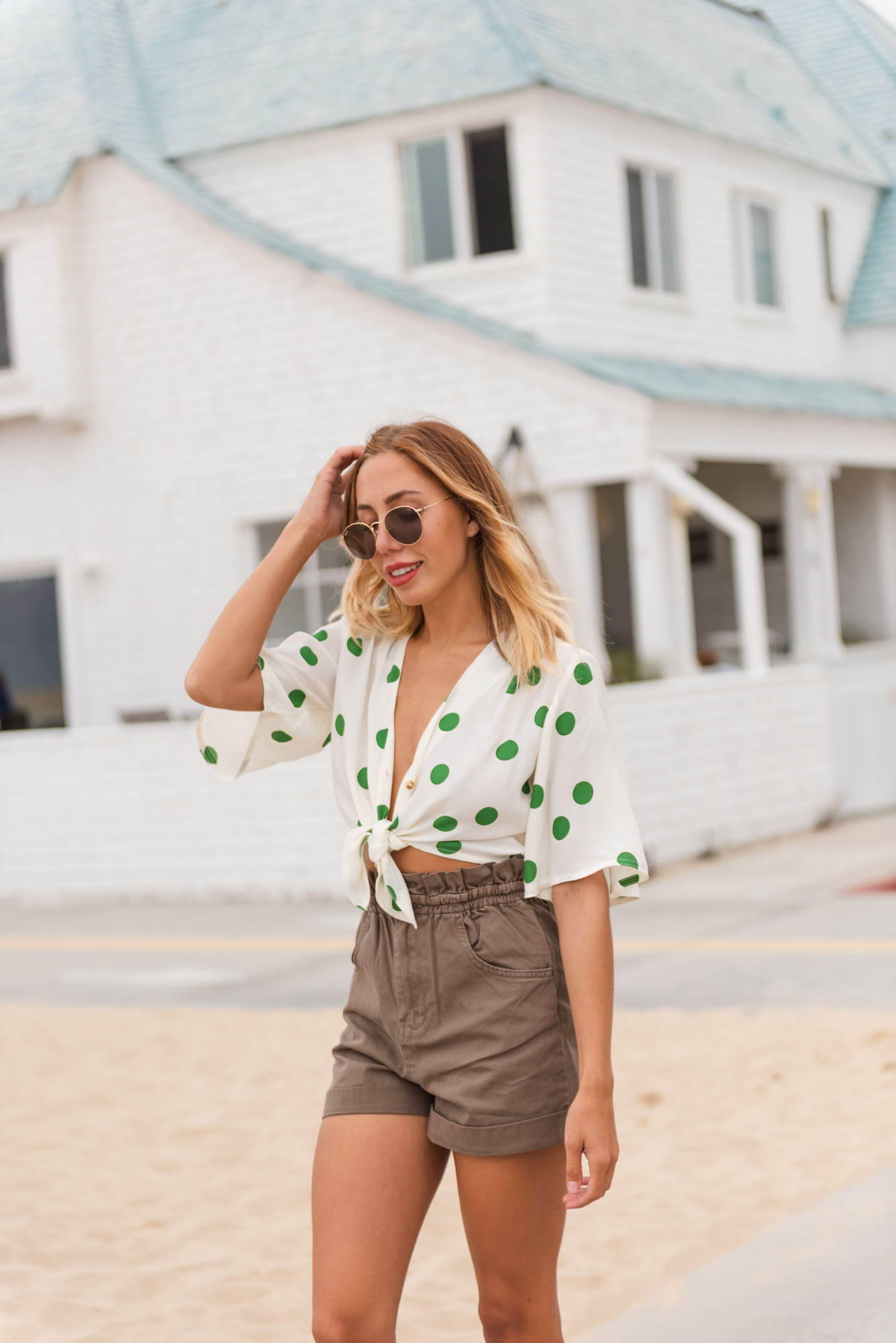 Red Anything
Did you know red is actually a neutral? Well it is, and we say make a style statement in this bold color. Plus how cute it this look for your up coming 4th of July BBQ? You know you need this top to add to your summer collection.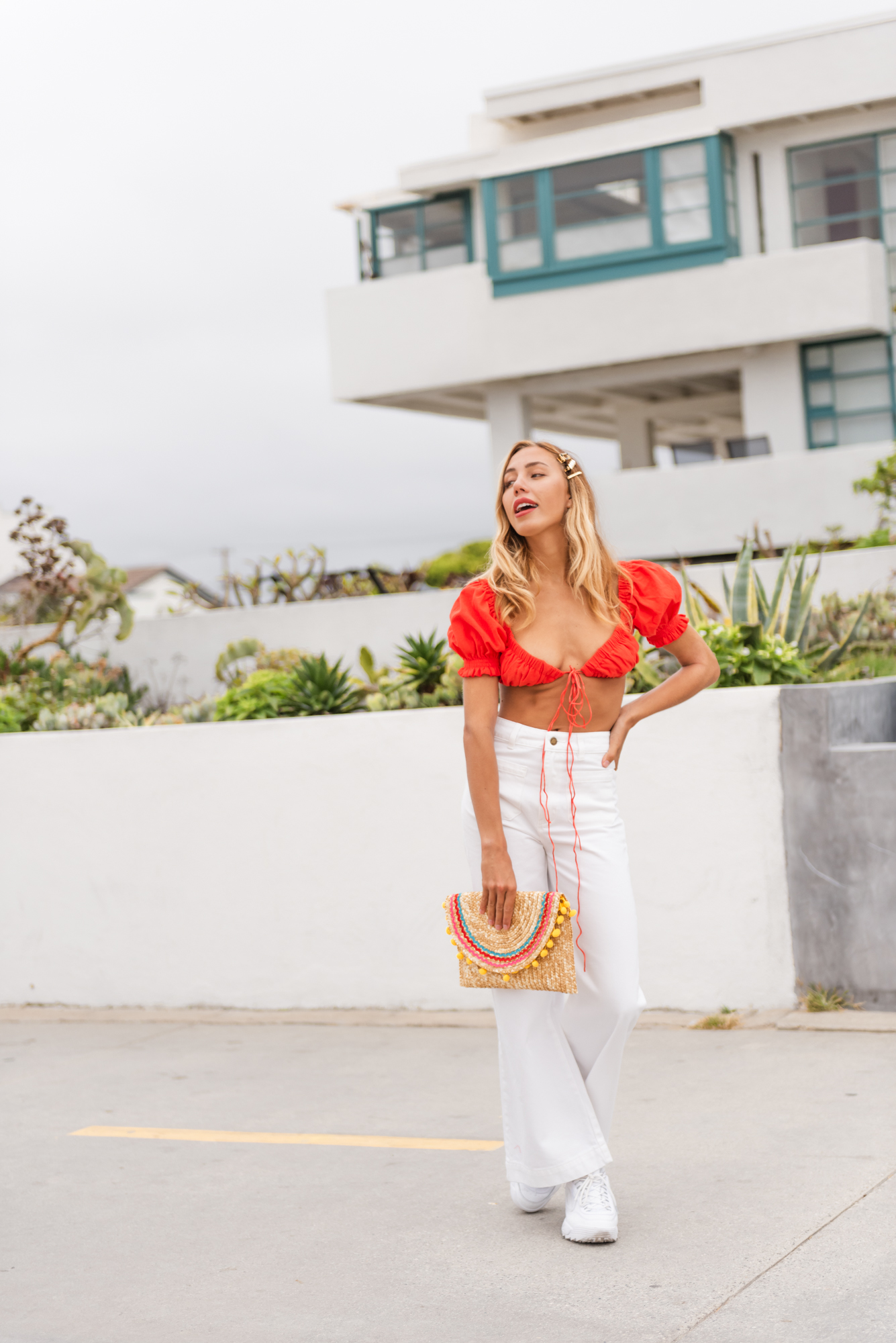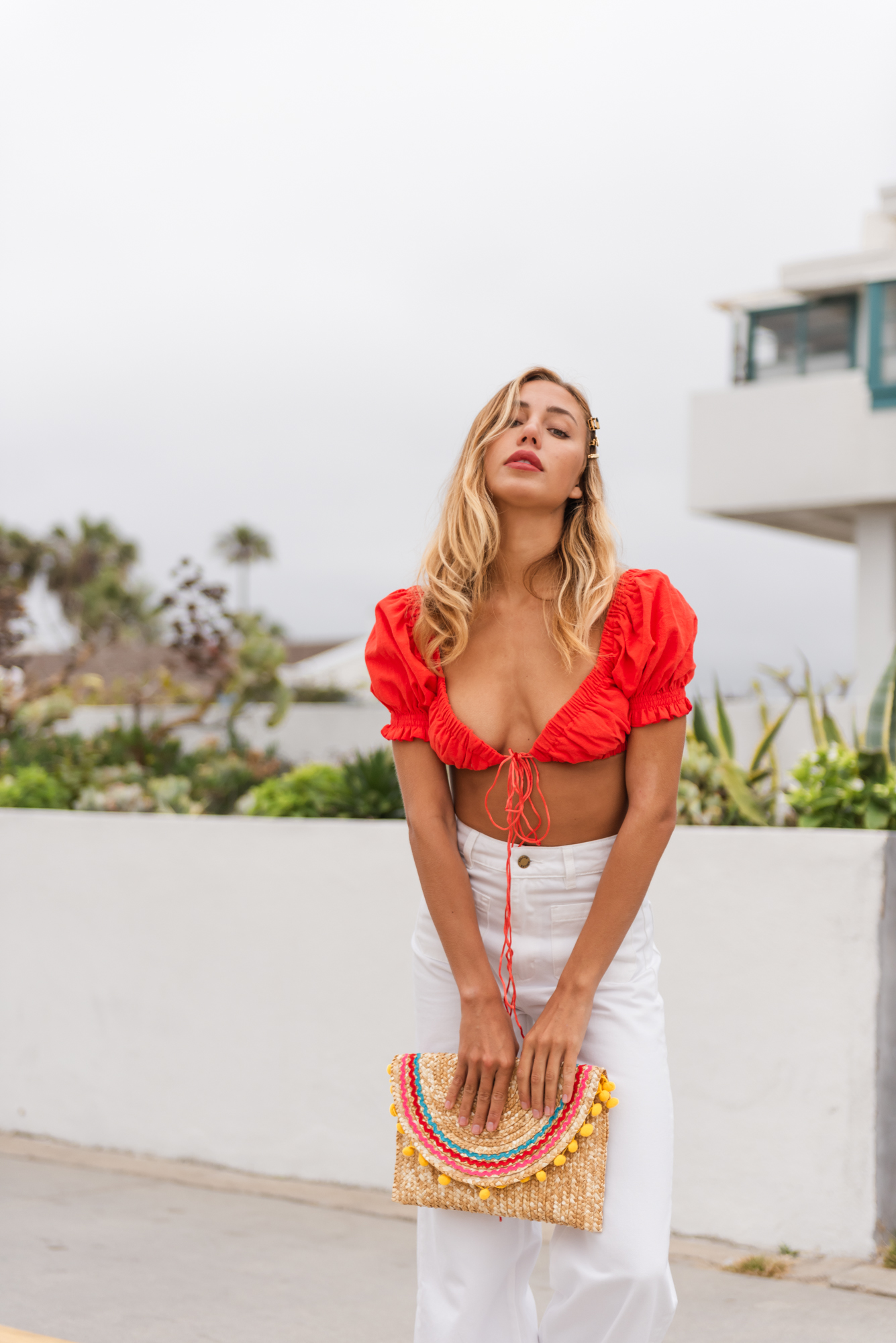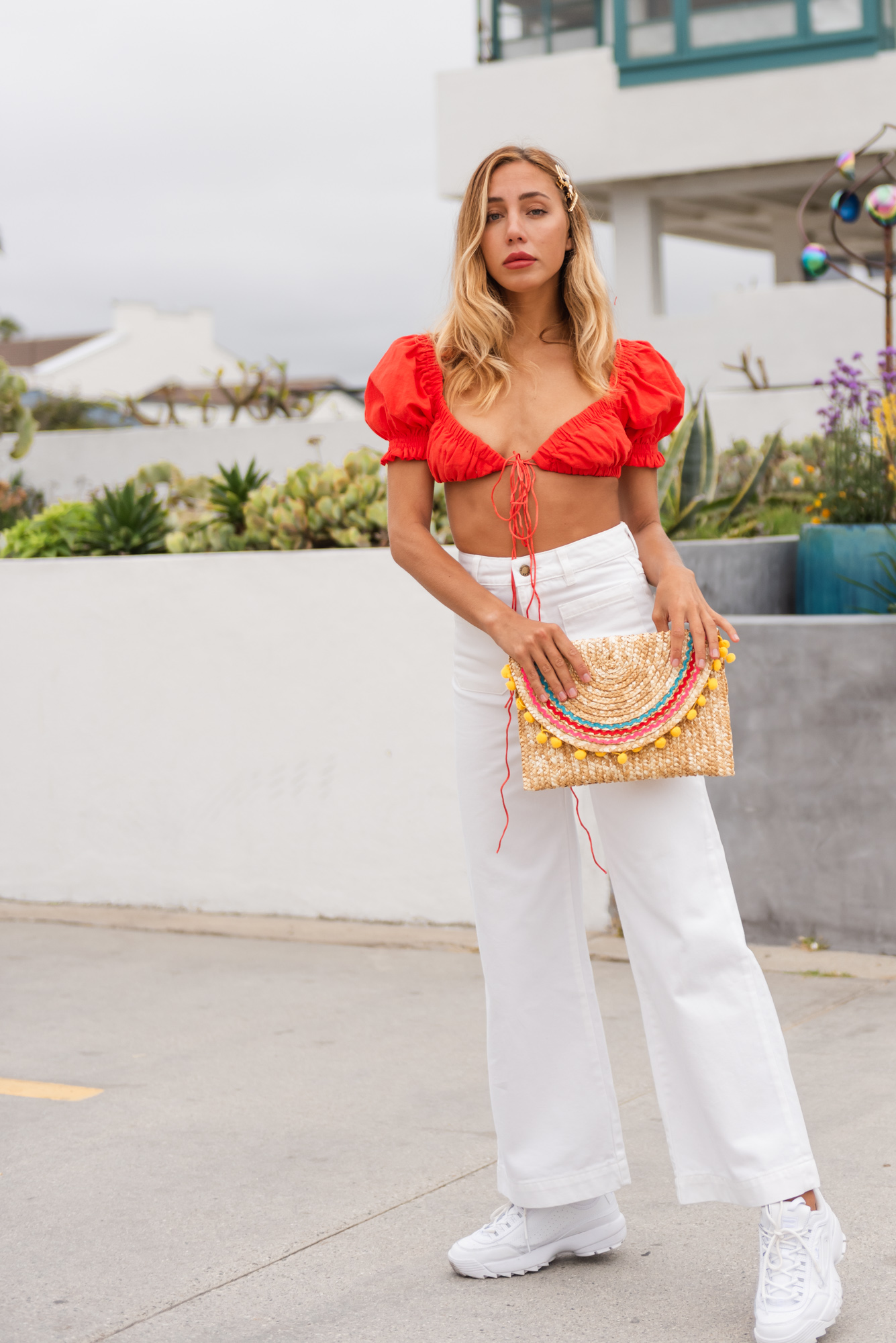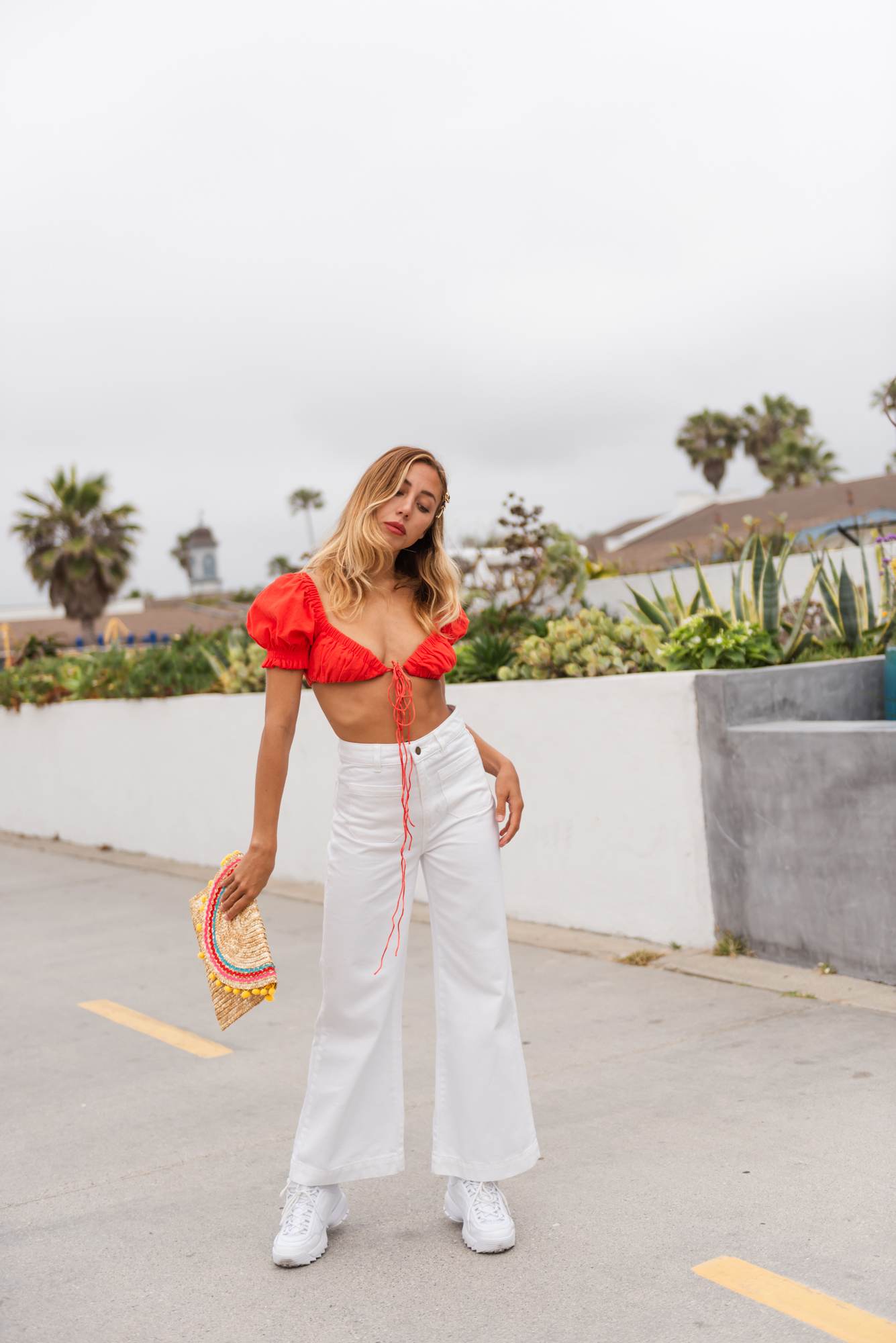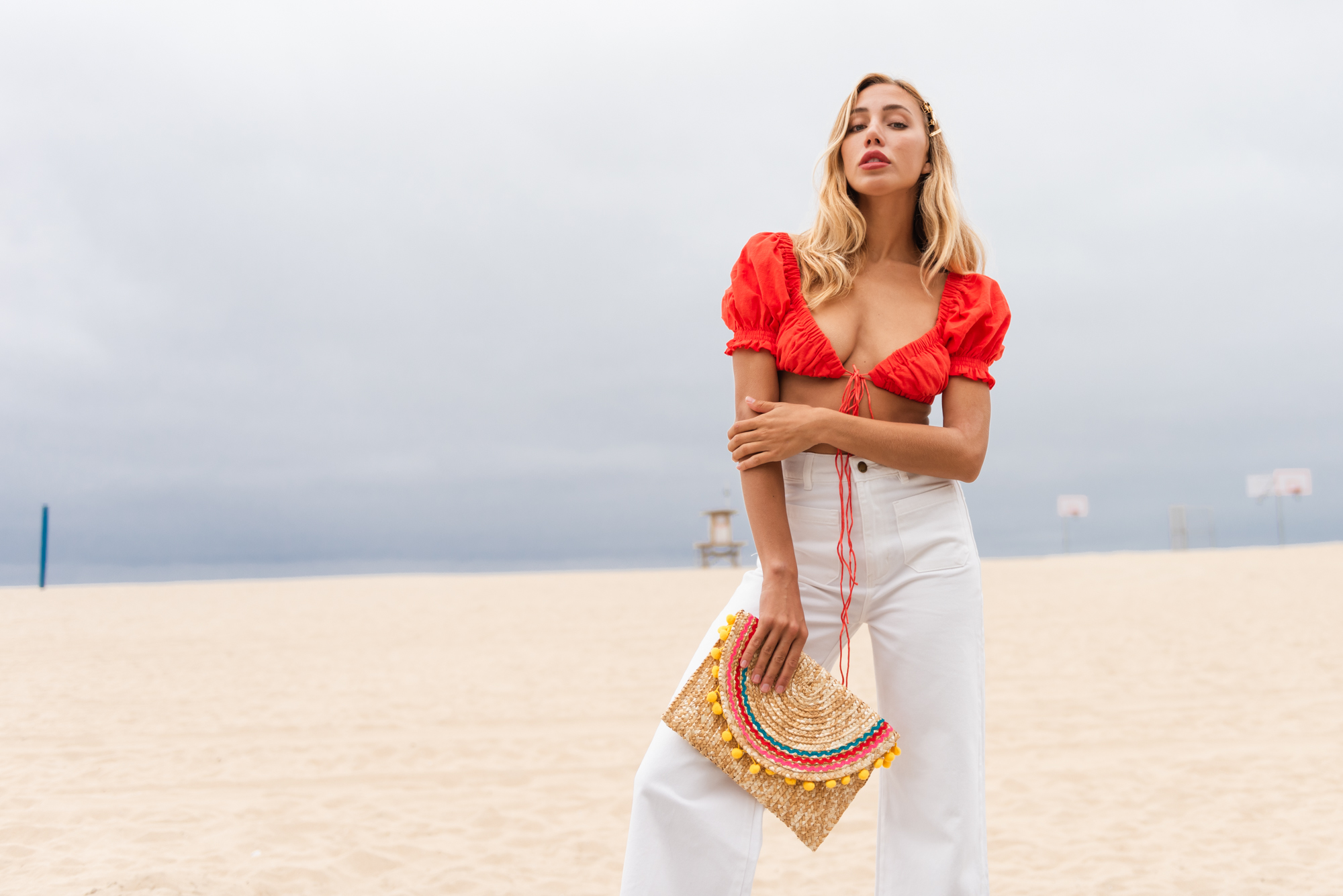 CREDITS
Model @summerbetti
Styling + Photography @imagingbyrachael
Location Manager @nataliedickens