Simple Style Tricks with Team OCSR
Cuffing, Folding & Rolling
When it comes to styling, sometimes it's the littlest things that make a big difference. Understanding basic styling tricks can breath new life into your wardrobe without costing a penny. We took two simple looks and showed how you can change small details to give your look a fresh feel.
The styling tricks we are going to show you work on most jackets & button ups, don't get caught up on something not being exactly the same as what you see. Use a little imagination and remember this is inspiration to try something different. Also, any of these combinations and be changed around to fit what you like. STYLIST TIP: Blazers and jackets are a great way to exentuate ones shape and finish off a look.
Styling Trick 1. All Buttoned up & Sleeves Down
There is something about buttoning up all the way that has always appealed to me. This works paired back to any bottoms, no matter if you're going to work or you're off duty.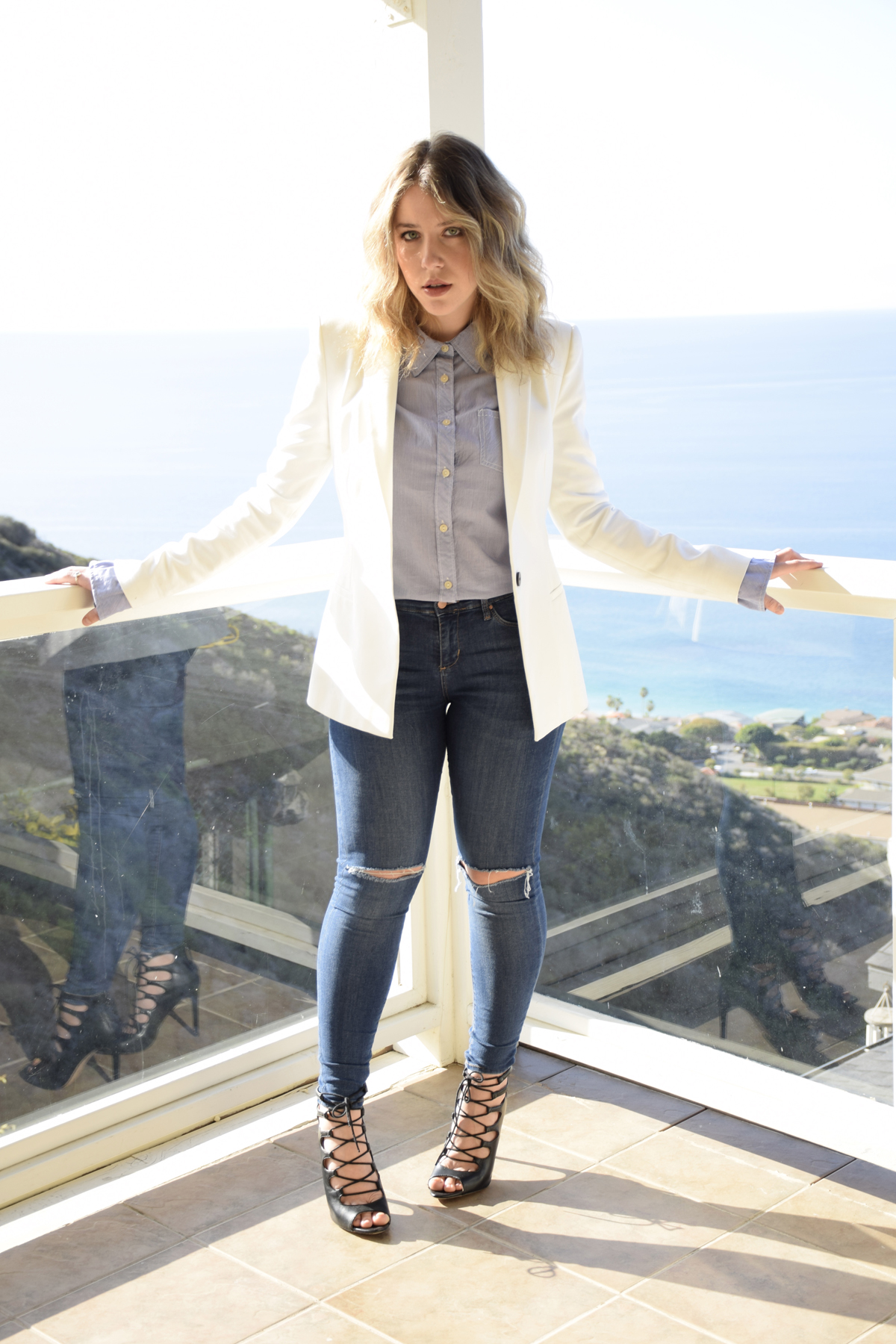 Styling Trick 2. Loosen a Few Buttons & Push up the Sleeves
This is a more relaxed look and gives a completely different vibe than the buttoned up styling option. Pop out your collar, unbutton your shirt (a bit), push up the blazer sleeves and leave the blouse sleeves down.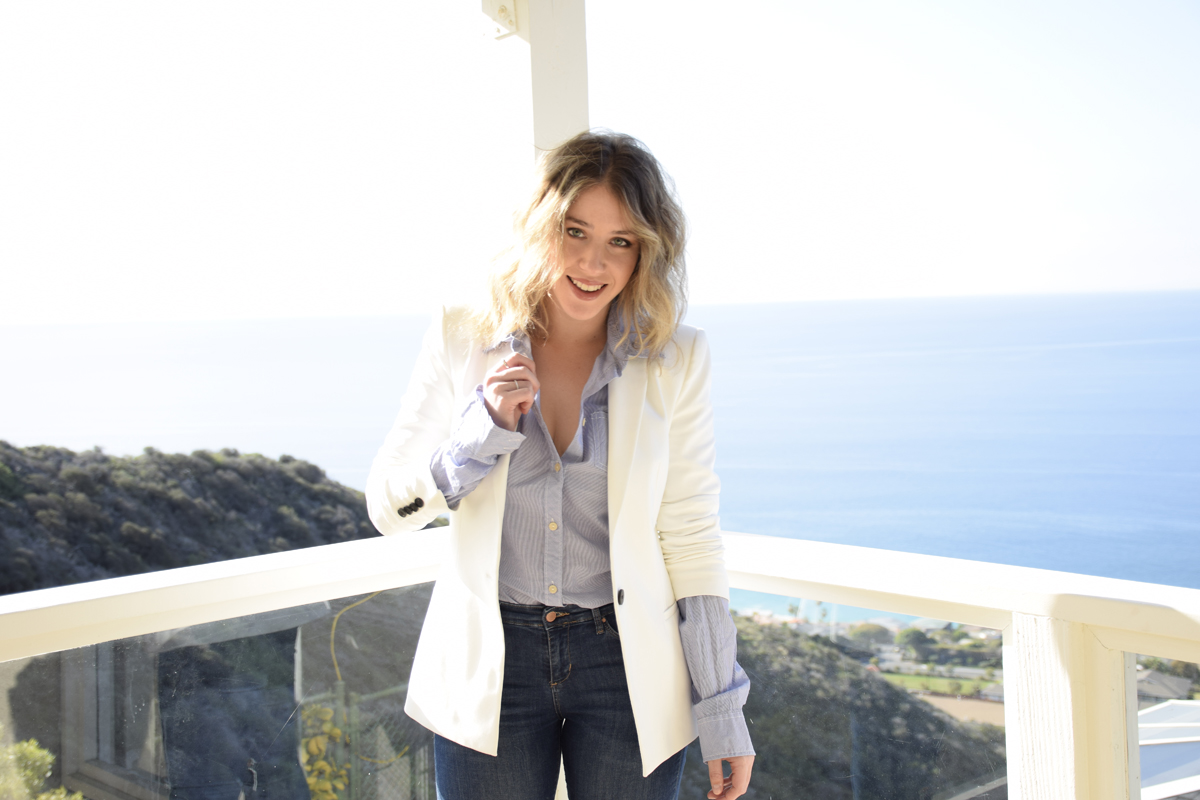 Styling Trick 3. Collar up & Sleeves up
Fold down the collar of your button up, Pop up the collar of your blazer, cuff your shirt over the blazer's cuff and push up.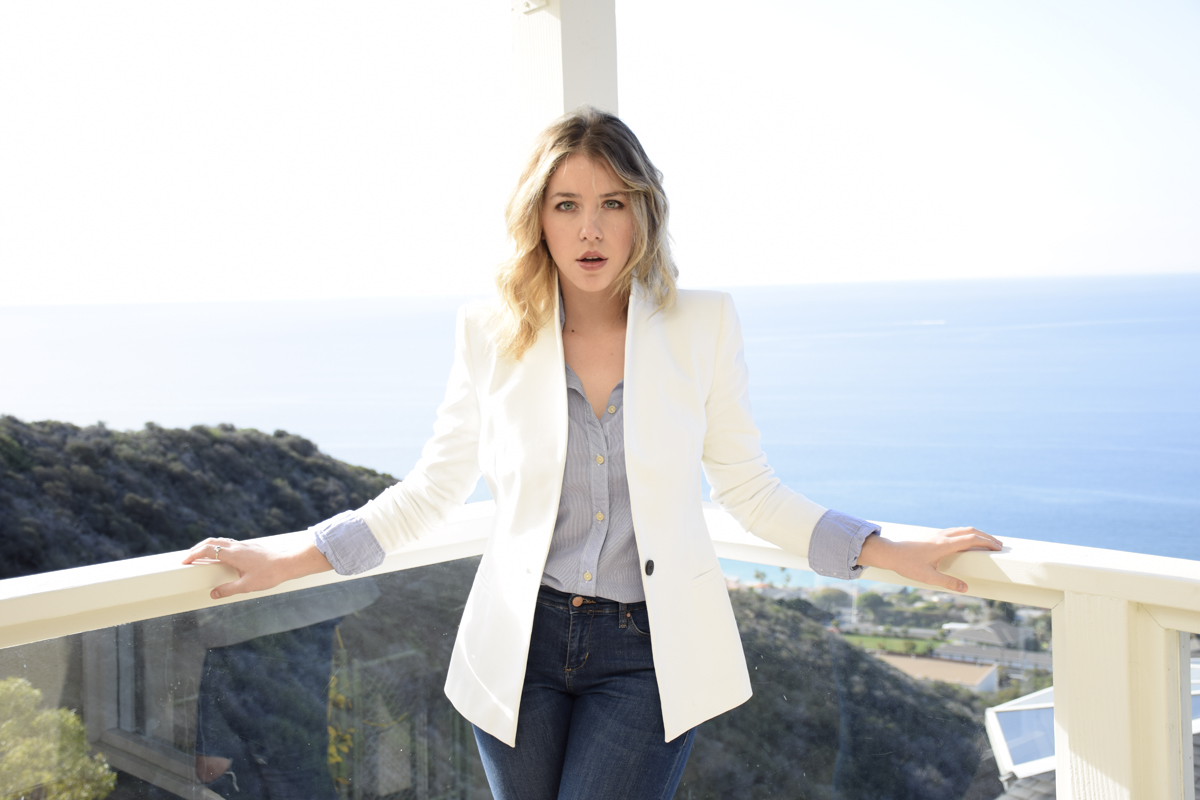 Changing up your Skinny, Straight & Boyfriend Jeans
The tricks Katie shows with her skinnies works on straight leg and boyfriend jeans too. The great thing about skinny, straight leg jeans (big trend this year) and boyfriend jeans is the ability to change how you style the jeans at the hem line. The great thing about these kind of jeans is they all show off your shoes, and it's your shoes that dictate how you roll or cuff.
Katie took one pair of skinnies and a top to show three different ways to style these two simple items.
Styling Trick 1. Let them Bunch Up and Break
Where, "how" you cuff and button your blazer is mostly about personal taste, cuffing and rolling your jeans is more about proportion. If you are wearing a pump or heeled shoe that shows the bridge of your foot, showing skin,  leaving your jeans unrolled and bunched at the bottom will make your legs look longer.
What is a "Break"? It is where your pant first folds at the bottom of the leg. Skinny jeans can have many breaks or folds, but when it comes to boot cut or bells there should be no breaks or folds at the bottom of the pant leg.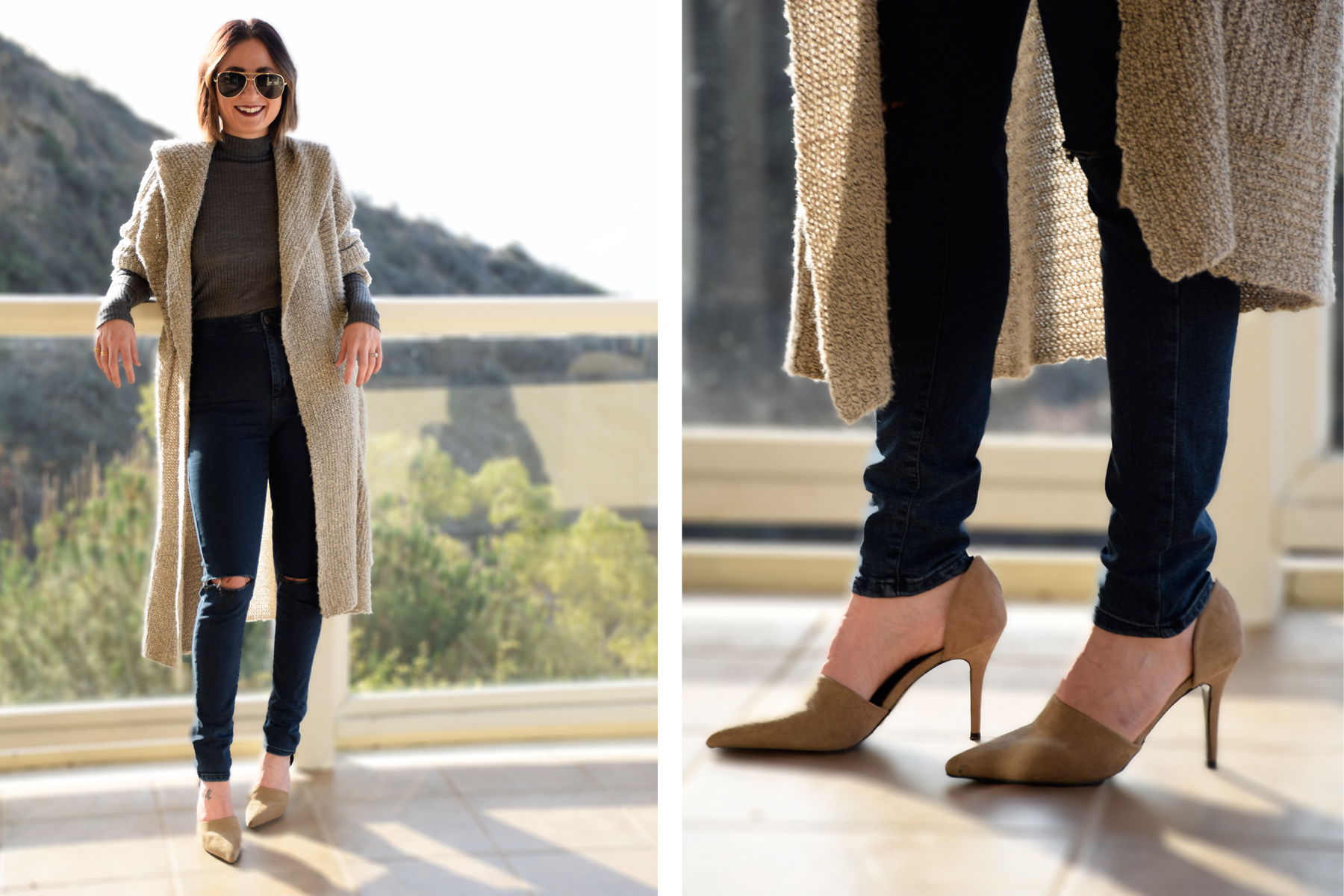 Style Trick 2. The Little Cuff
For this look Katie is wearing flats and needs the jeans to have less of a break/fold at the bottom, and the best way to do this is with a simple roll. There needs to be a bit of skin showing to break up the pant leg from the shoe. You don't' want them run together, it will look heavy and make you look shorter.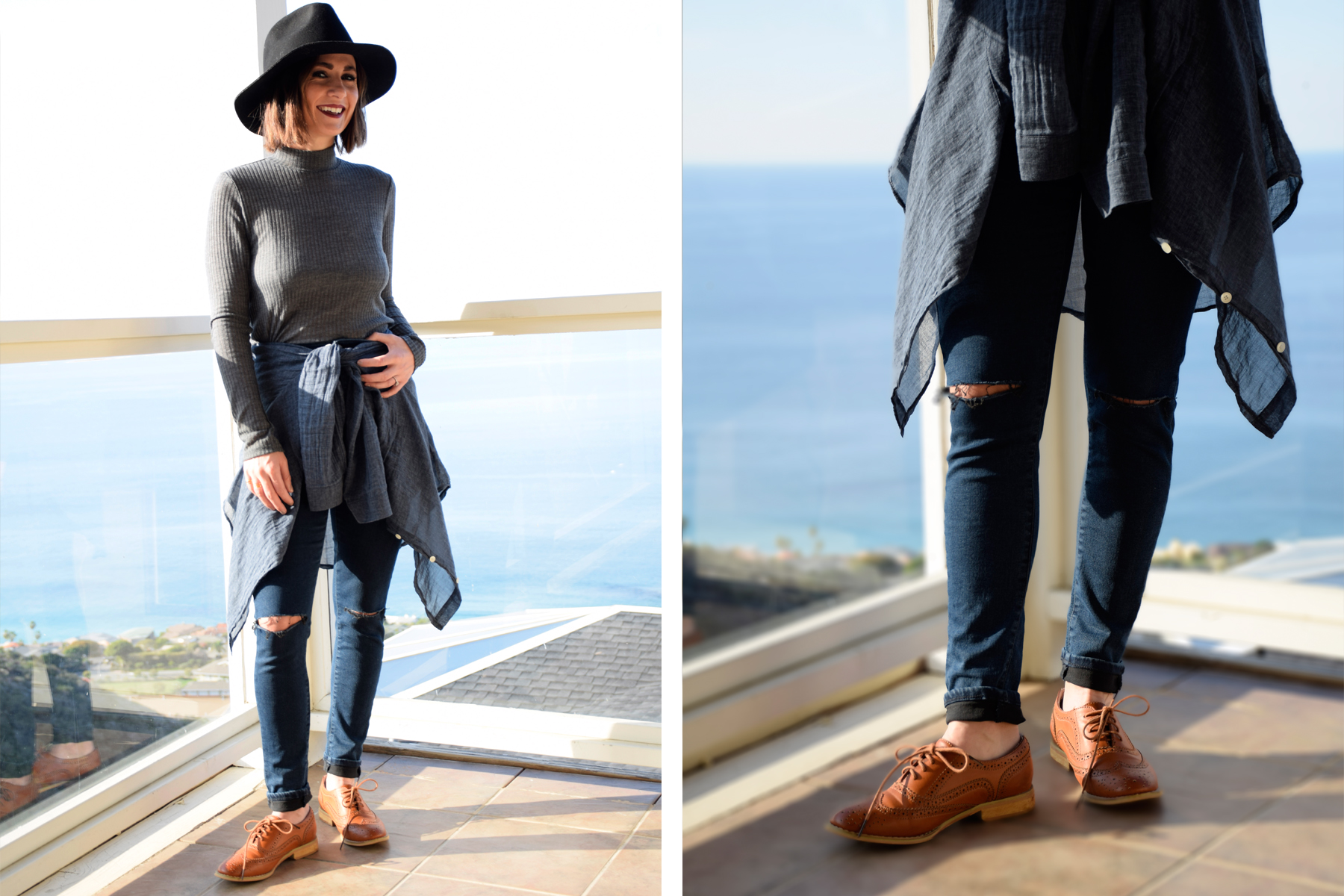 Style Trick 3. The Big Cuff (Big Trend this Year)
All kinds of booties have become a staple in most of our wardrobes. Ever want to roll up your jeans but it's just too much fabric to roll-try a large cuff. This can give your look the cool girl vibe. Since not everyone is doing it yet it kind of stands out and that's exactly what we like about it.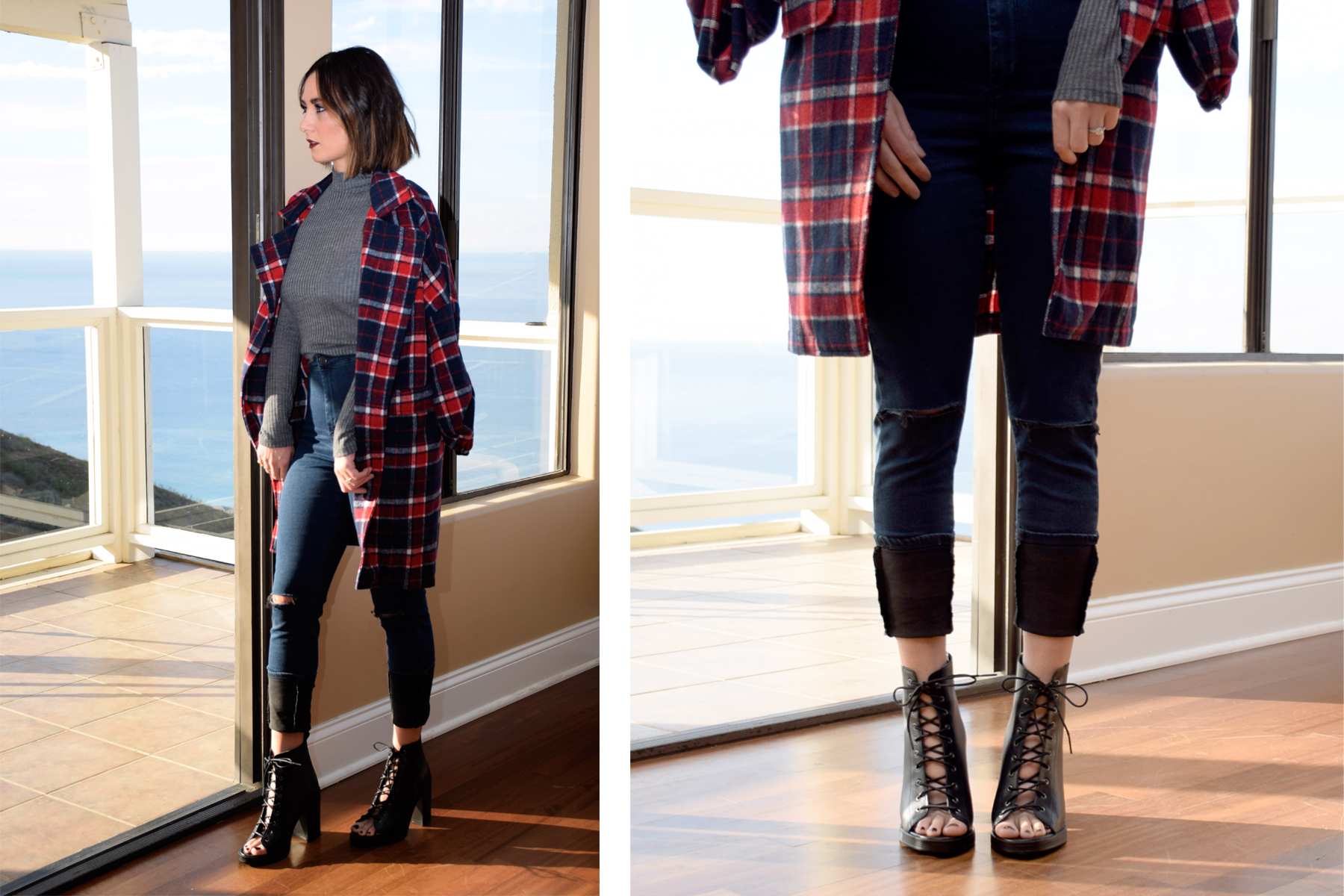 Muse(s): Blazer & Button down- Natalie Dickens || Jeans- Katie O'Sullivan both styled their own looks & did their own makeup. Photography: Rachael Dickens