Why We ♥ NOORNOIR
OCSR girls love their basics. Don't get me wrong, we love a great novelty piece as well, but with great basics comes endless possiblities. We are always on the lookout for the perfect basics and when we came across Noor's line of high quality, effortless basics, we could not wait to share with all of you. NOORNOIR is an independent, contemporary clothing label that embodies the effortless beauty of Southern California. All pieces are designed by OC-native Noor Molvi and produced in Los Angeles. Take a look at some of her amazing styles, learn more about the woman behind the line, and don't forget to shop!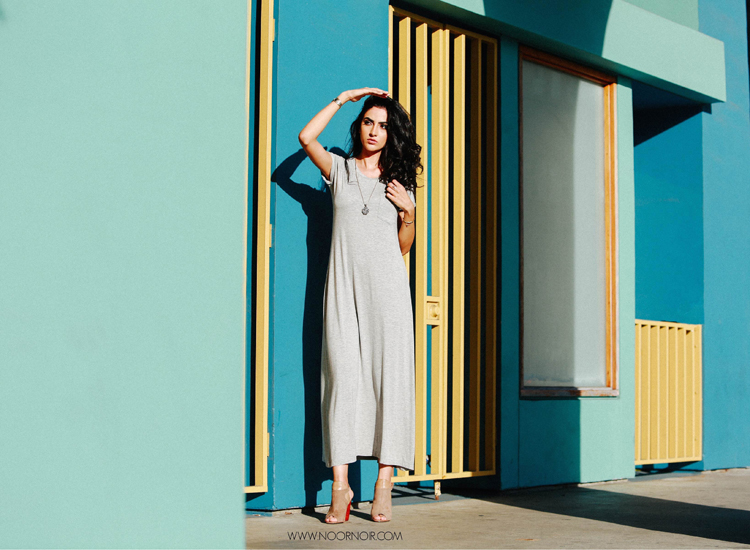 How long have you been designing/making clothing and at what point did you decide to make it your career?
I knew I wanted to be a fashion designer since age 9. Fortunately for me, my mom is a trained seamstress. She taught me how to sew and would help me figure out how to make my designs come to life. In high school, I started working seriously towards my goal of becoming a designer. I was part of Nordstrom's BP Fashion Board and interned at an apparel manufacturer. In college, I designed for UC Irvine's student fashion shows and volunteered as a stylist for charity fashion shows. After graduation, I worked in the industry before deciding to finally pursue the dream of having my own line. So it's been a long time coming but I learned so much along the way.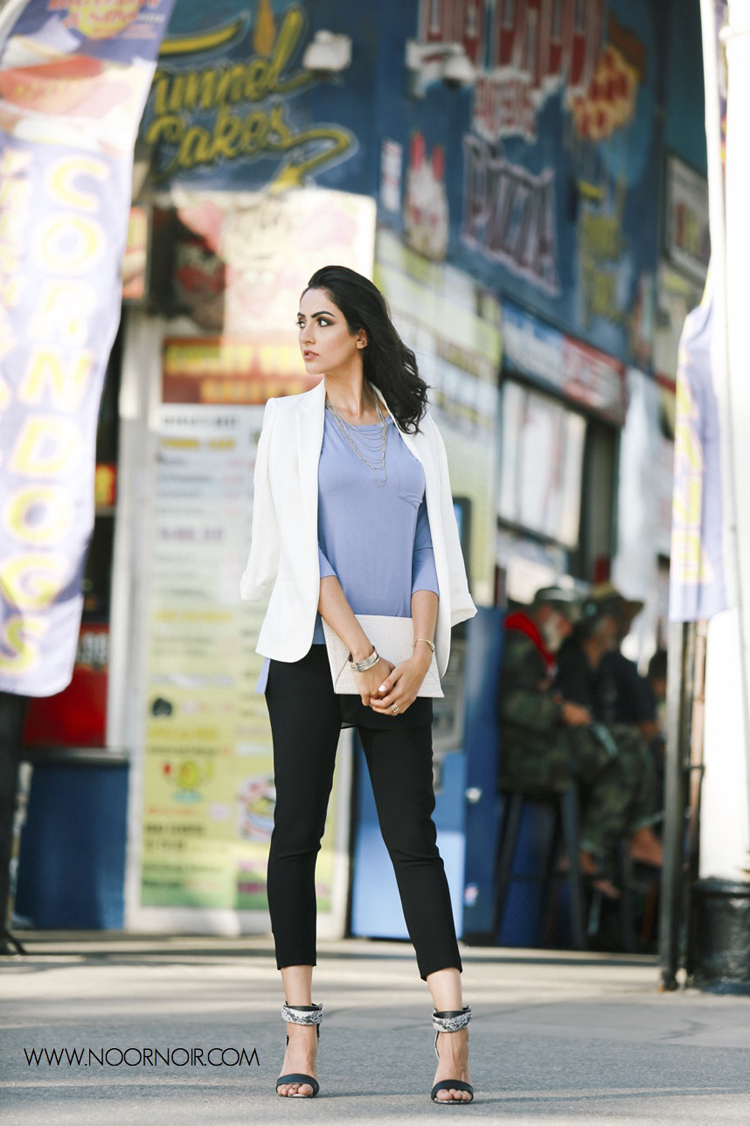 What is the inspirations behind your designs?/What inspired your most recent collection?
Our most recent collection, "Live In It", is inspired by the Southern California lifestyle. The quality basics capture an effortless style of dressing that can take you from brunch to the beach. The first thing our clients notice about our pieces is how soft they are! It's what sets our pieces apart from anything else in their closet. It's very easy for every woman to style the pieces according to her own aesthetic, from classic to edgy.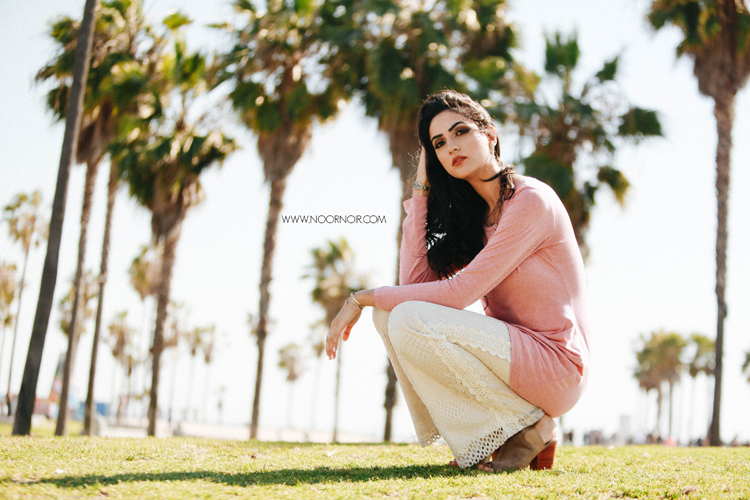 Where does the name NOORNOIR come from?
NOORNOIR is a play on the Arabic word Noor, which means light, and the French word Noir, which means black or dark.
Dressed up or down, NOORNOIR is a collection of beautiful clothes that you can wear day and night, every day of your life.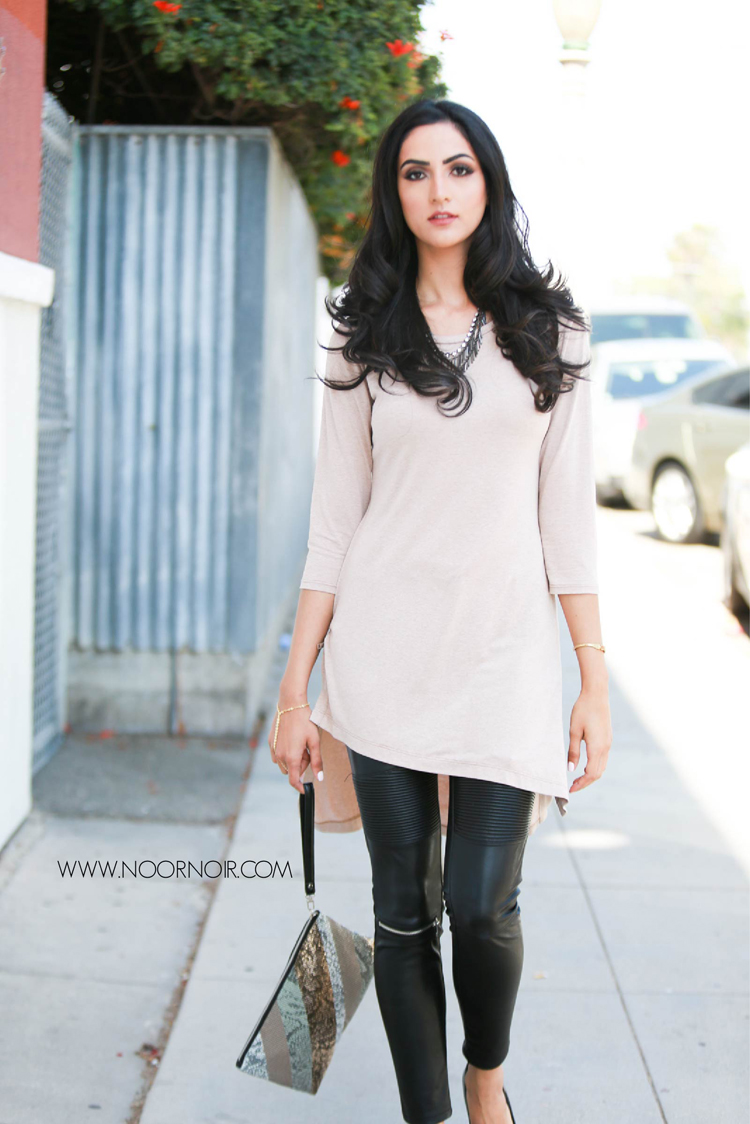 How would you describe your personal style?
I would describe my personal style as a mix between urban and bohemian. During the week you'll find me in boyfriend jeans, slip-on sneakers and a basic tee shirt. On the weekends, I like to walk around like a boho-goddess in a maxi dress and stacked jewelry. I'm not shy about wearing color or prints, so the louder the better!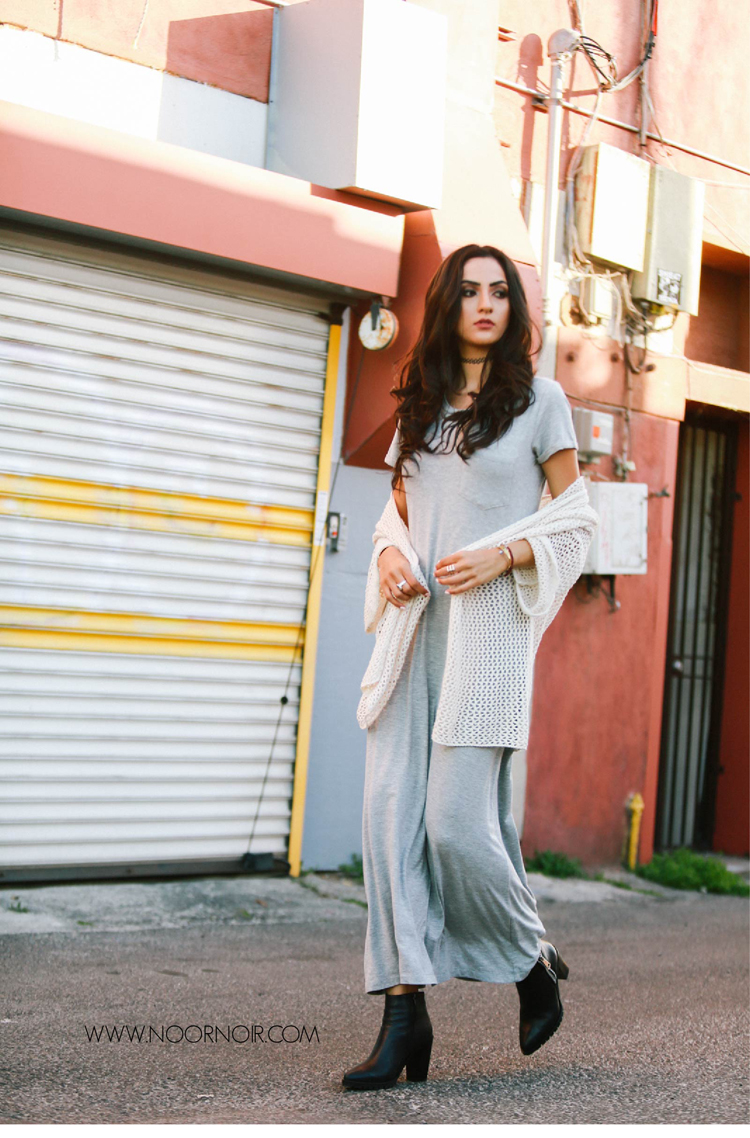 What NOORNOIR piece do you find yourself wearing the most?
Definitely the Everyday Maxi Dress! The buttery-soft fabric feels so luxe when worn. I'm always finding new ways to wear it. Lately, I've been pairing it with layered necklaces and sandals. In the fall, I'm planning to wear it with a vintage statement jacket and ankle boots. I love that I can change a few accessories and achieve a completely different look when I'm wearing the Everyday Maxi Dress.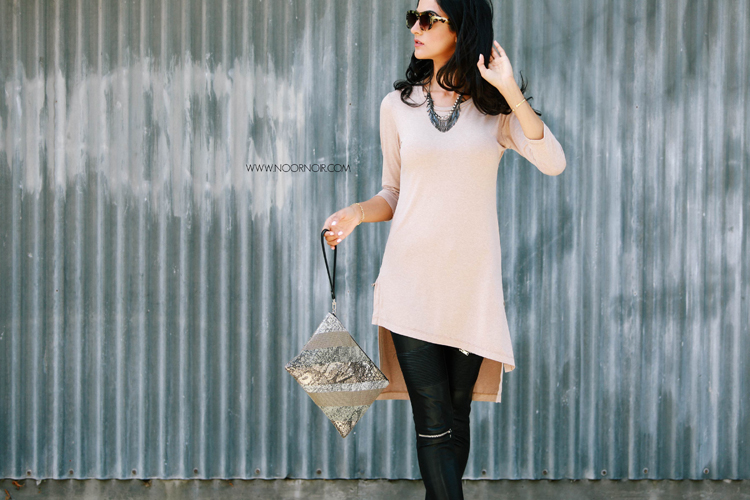 What's next for NOORNOIR?
Currently, I'm in the process of designing our Spring line. I'm planning to bring even more of my personal style to this collection with some printed pieces. We're excited to announce that we will be available in Twig & Willow Boutique in Long Beach later this month. You can also shop online right now at www.noornoir.com.
For all things NOORNOIR follow them on
All photos provided by NOORNOIR