Salvaged Soul
Mother.Lover.Founder.Designer.Builder.Free-Spirit
Christa, to know is to love her. Christa's infectious spirit and rock n' roll vibe comes through in every thing she does, from her furniture design to her personal style. For those of you who don't know, Christa is the Founder & Designer of Salvaged Soul (Custom Handcrafted Wood Funiture). Christa is also a wife and mother (a.k.a. #motherbuilder) of two. Christa's passion for furniture design started at a young age. Influenced by her father's entrepreneurial spirit and both grandfathers being carpenters, she went out on her own and started her custom furniture business, Salvaged Soul. We were completely inspired by all things Christa and wanted to know a bit more about her personal style.
Christa's bohemian style has the edge we love. This bad ass babe adds a little sex appeal to a boho, rock n' roll vibe. We met up with Christa at Stitch and Feather (one of Christa's favorite boutiques) for our first glimpse of Christa's personal style. Christa was drawn to every thing from go-to denim cutoffs to a chic jumpsuit. Check out Christa's style and stay connected to her on INSTAGRAM.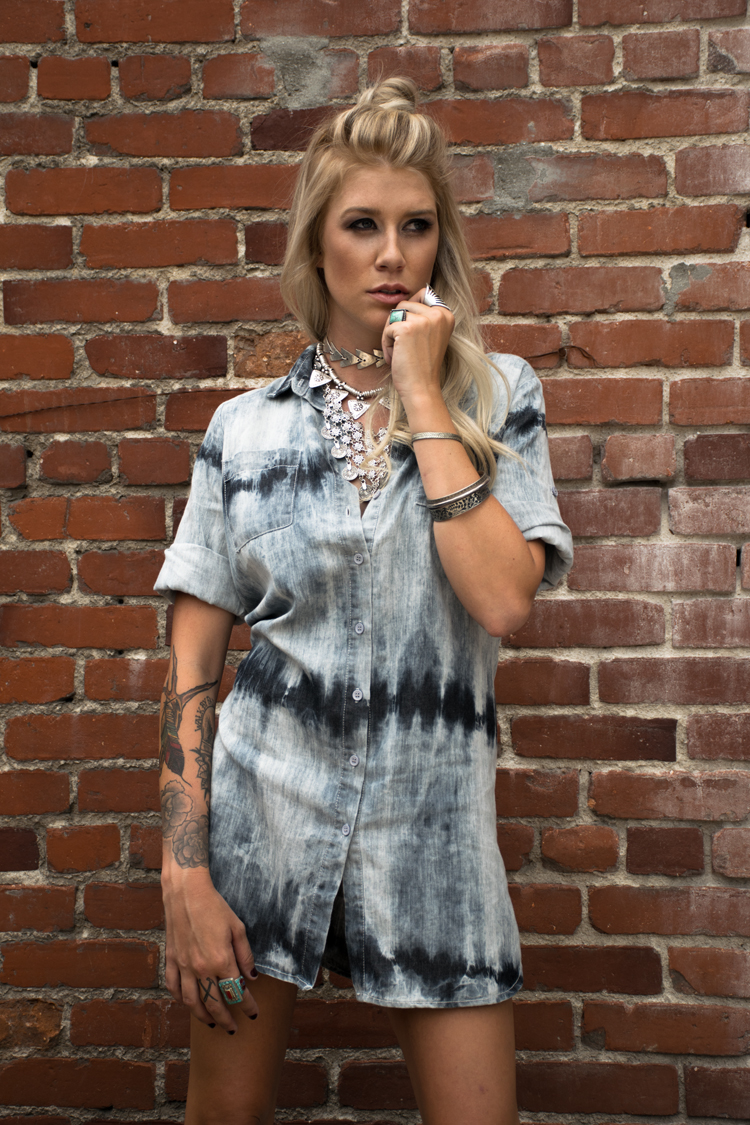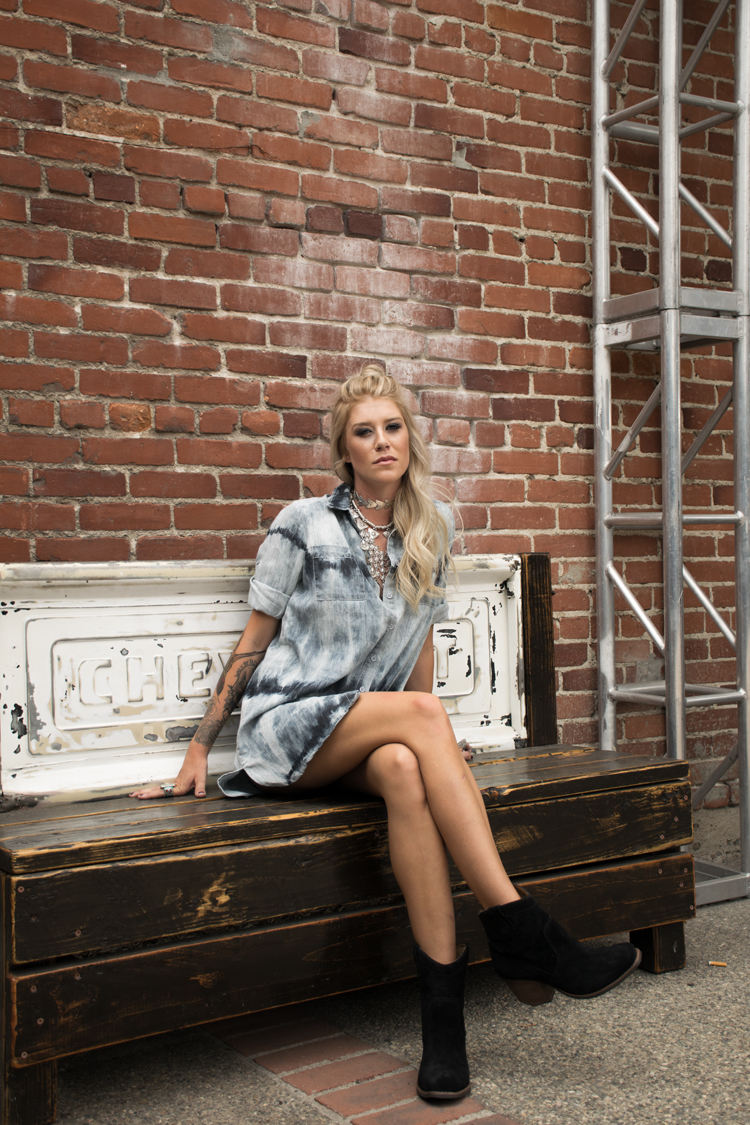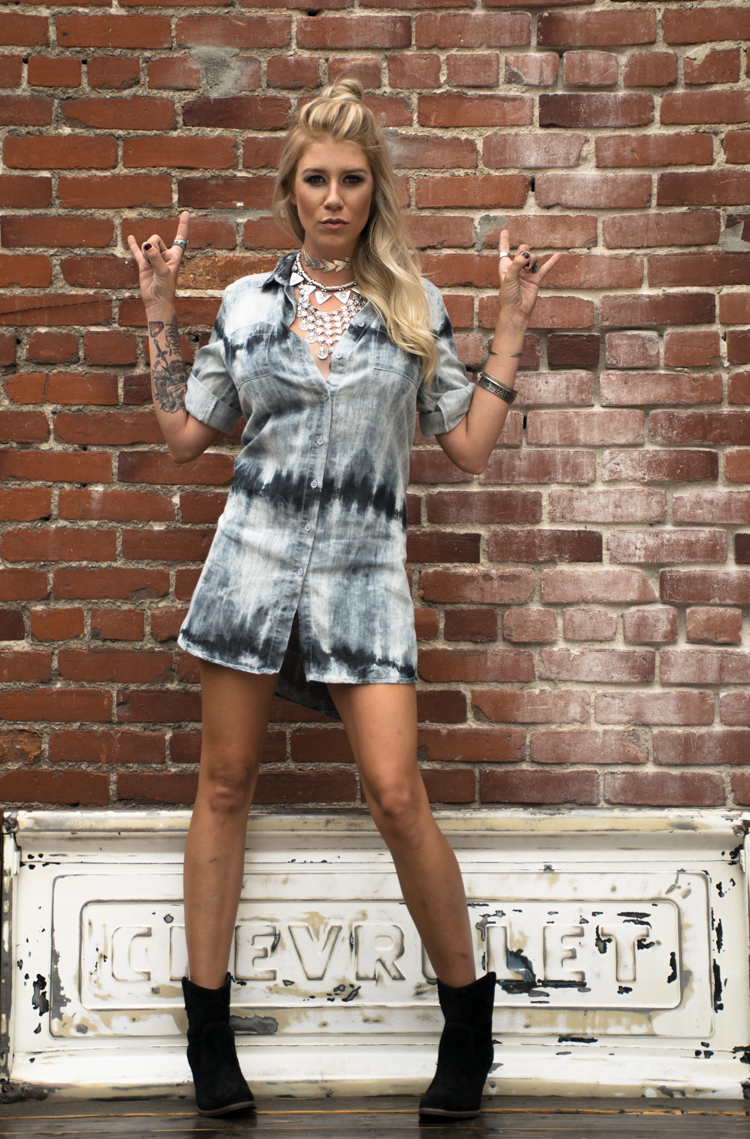 Denim Shirt Dress: Hot & Delicious// Booties: Matisse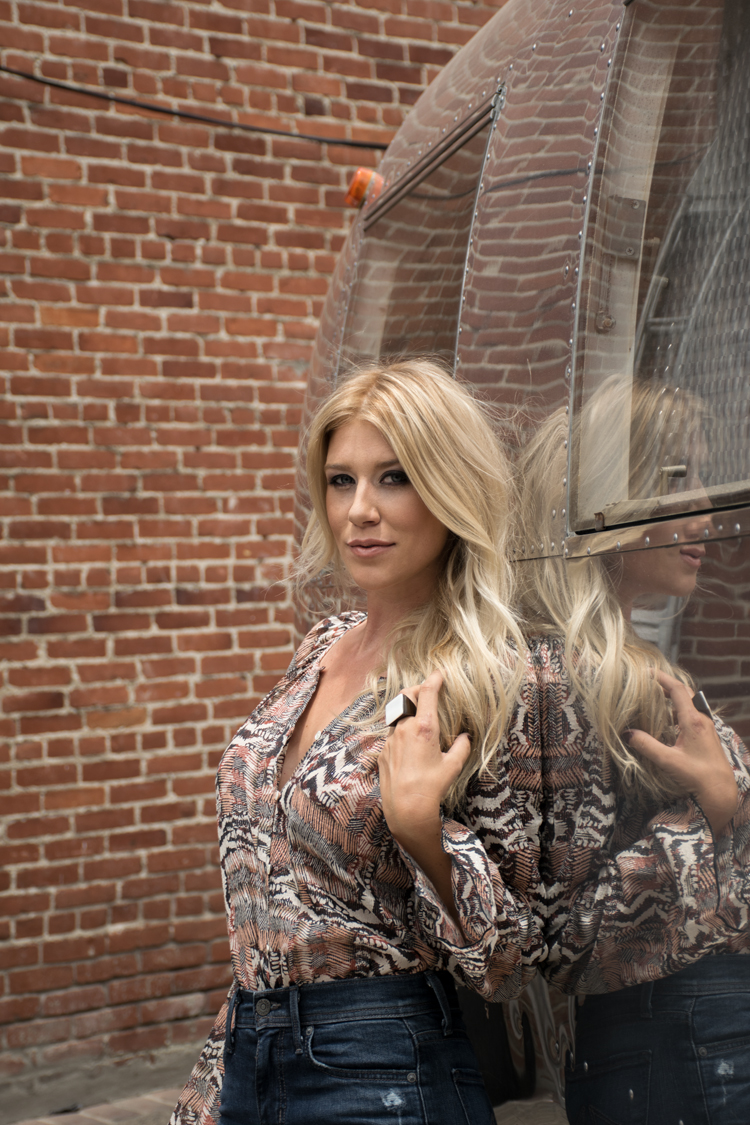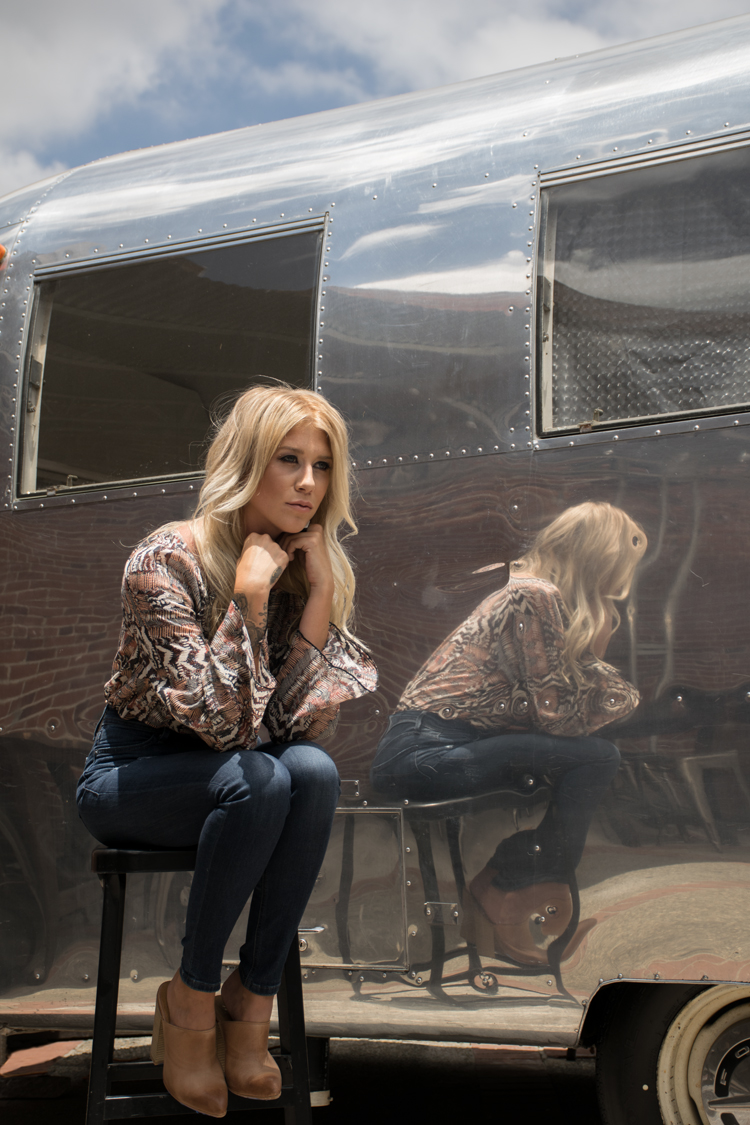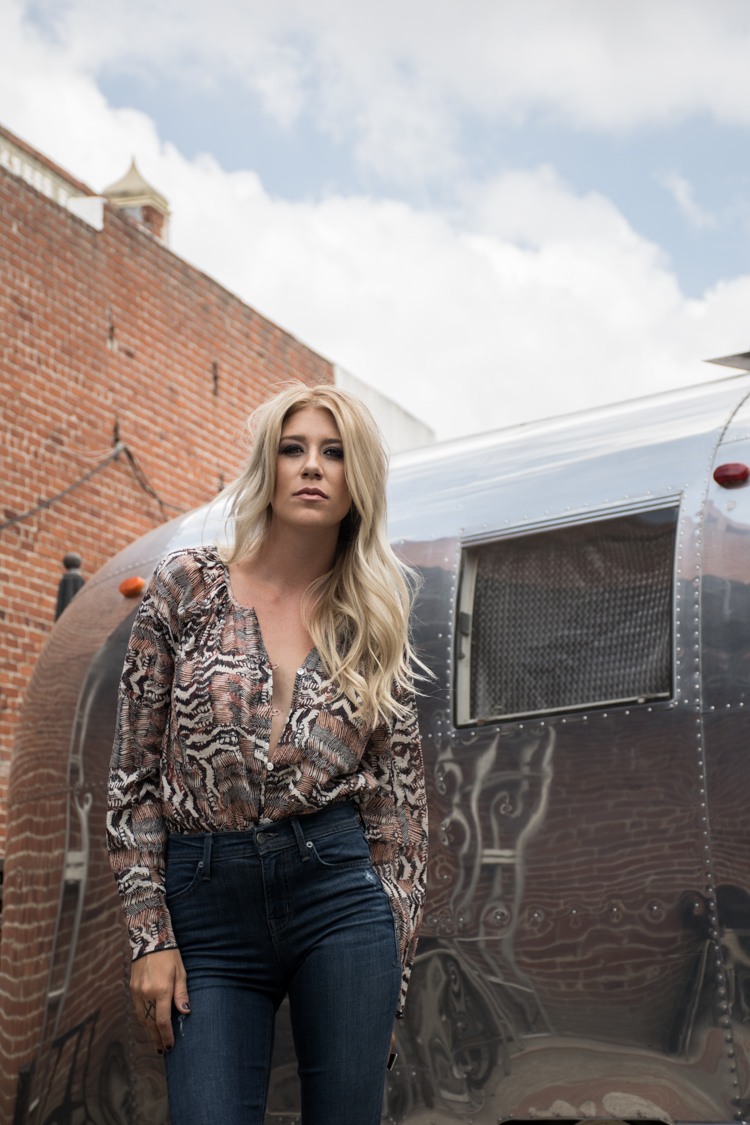 Top: AMUSE SOCIETY// Jeans: Level 99// Mules: Matisse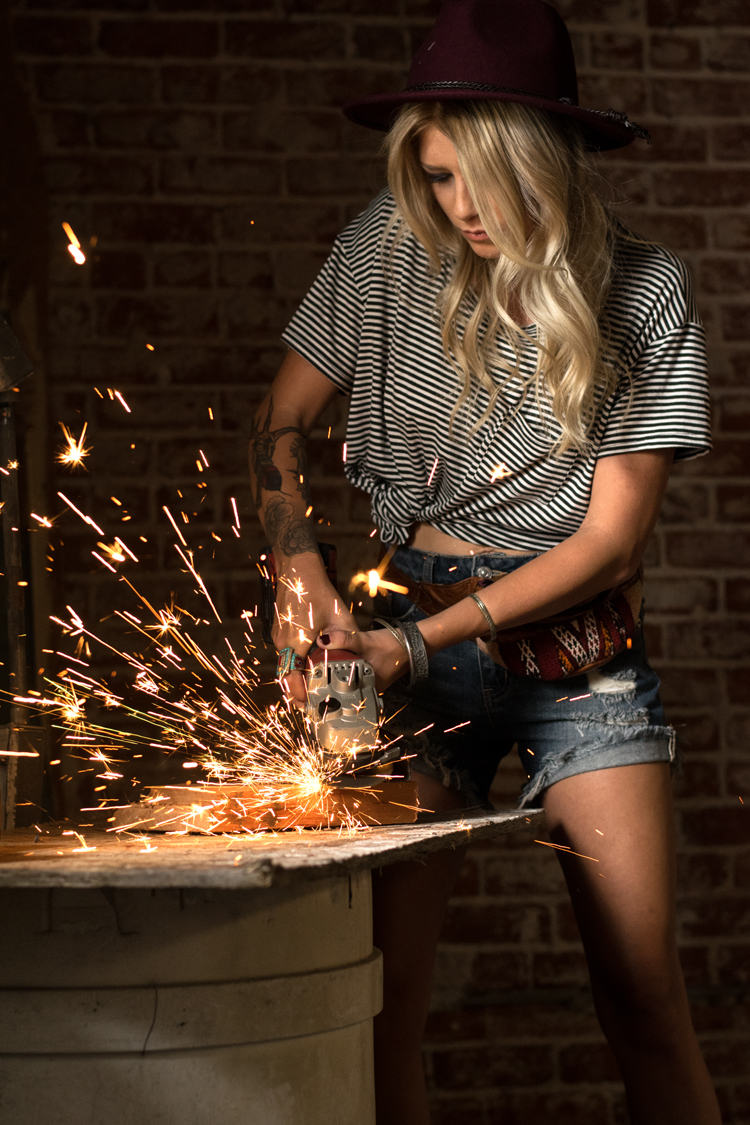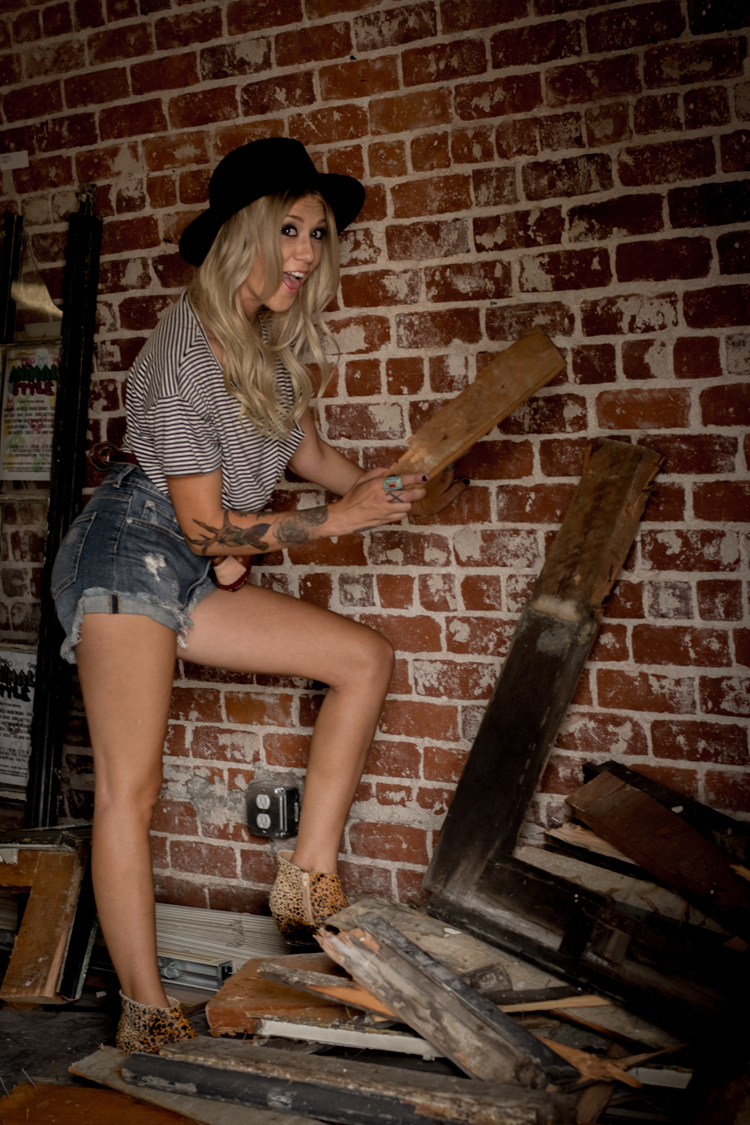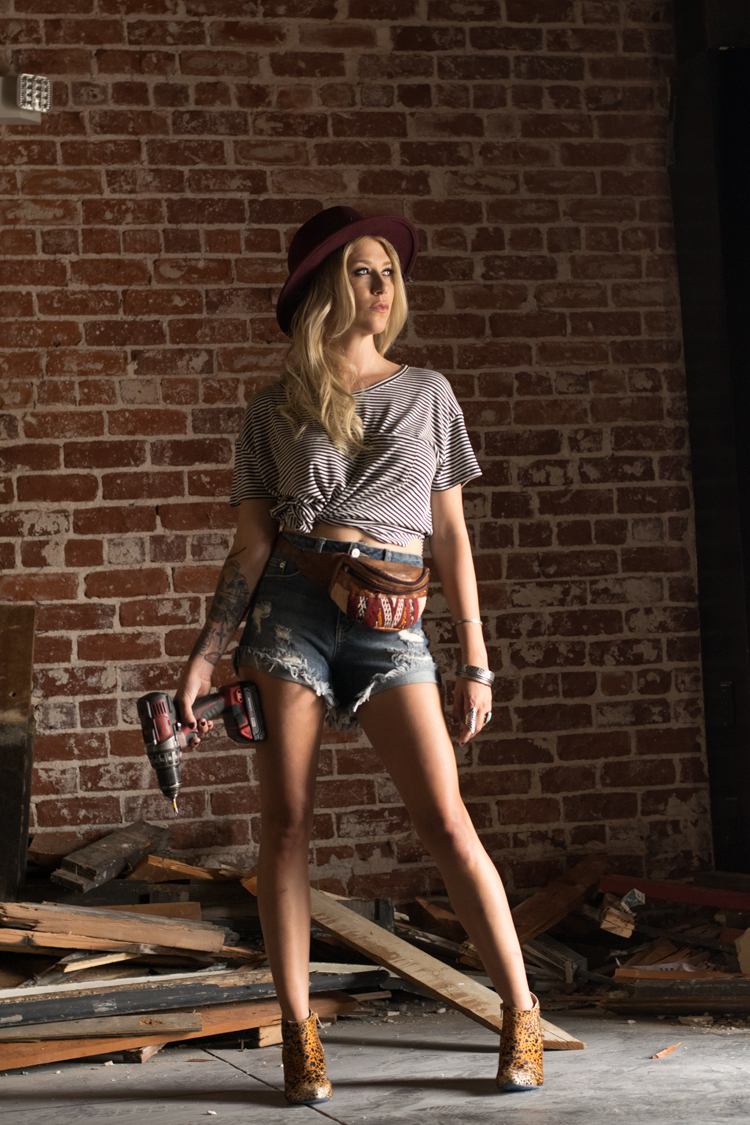 Tee: Rock Rose Classic// Jeans: Just USA// Fanny Pack: Free Lady// Booties: Matisse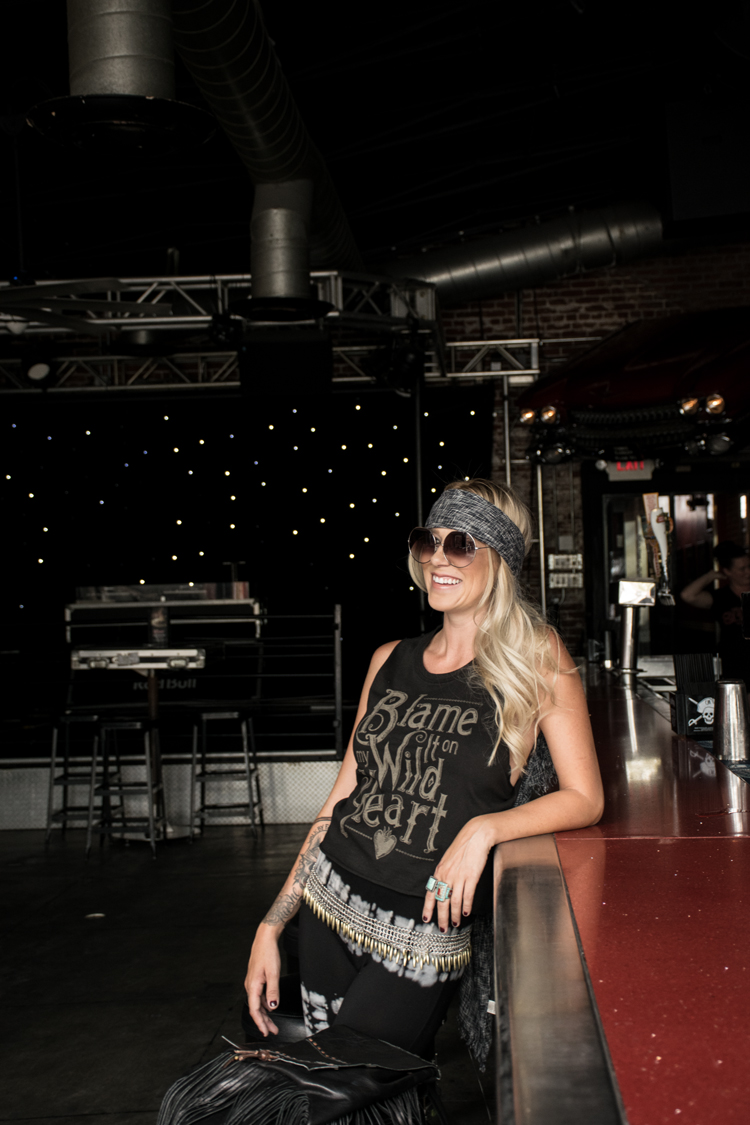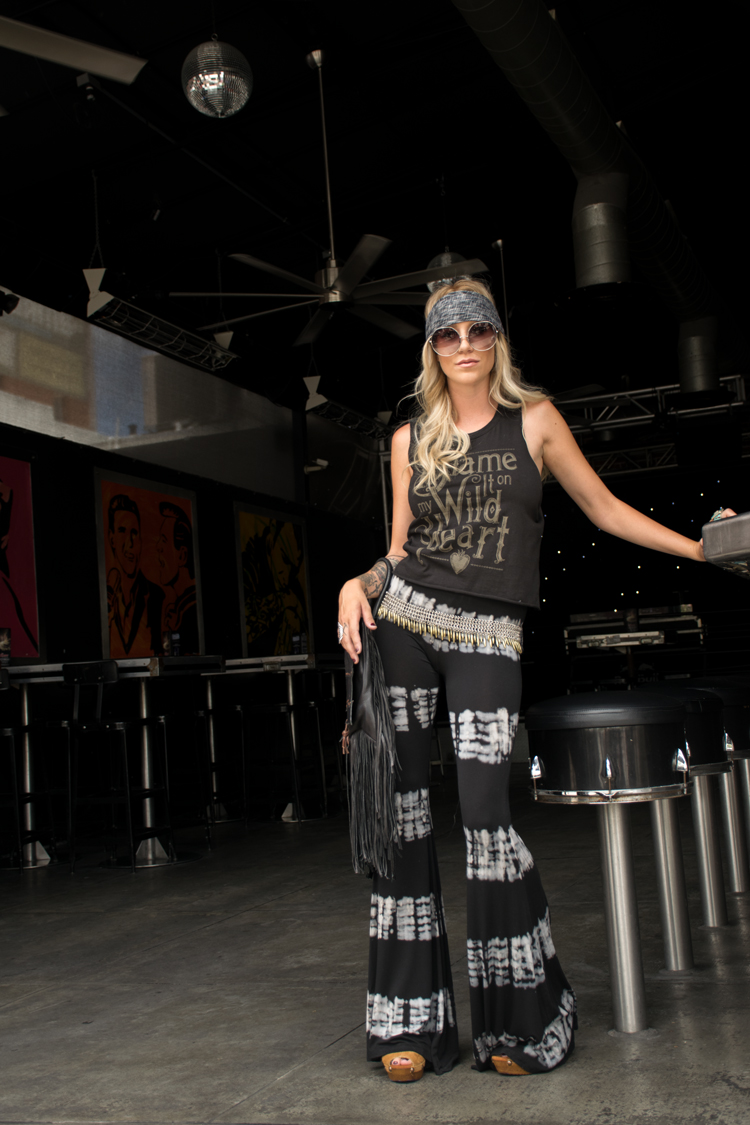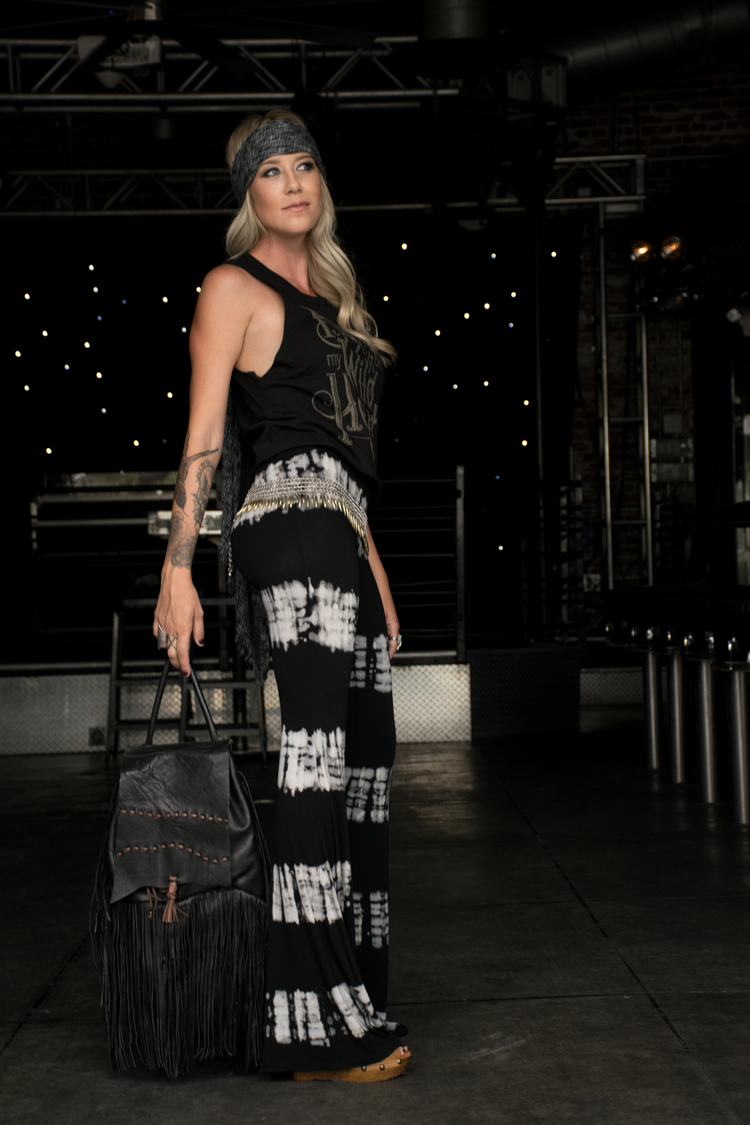 Muscle Tee: Stella 9// Bells: Promesa// Belt: Luv AJ+Stone Cold Fox// Bag: Austin// Shoes: Sbicca// Sunnies: D'BLANC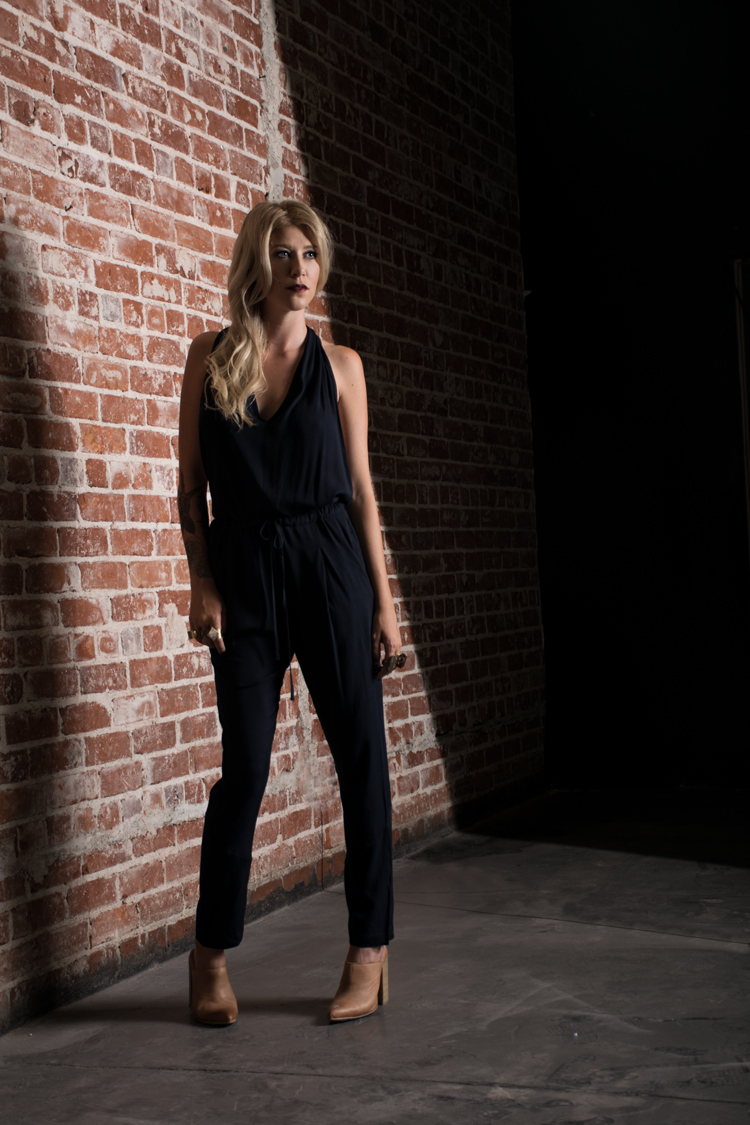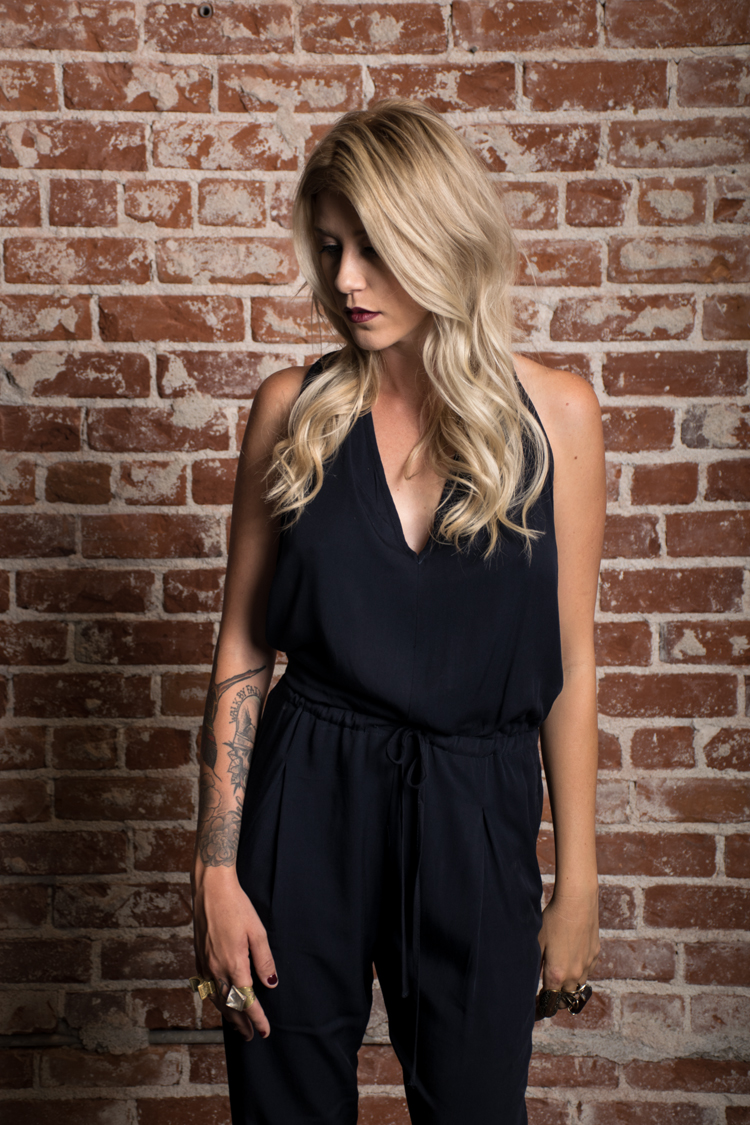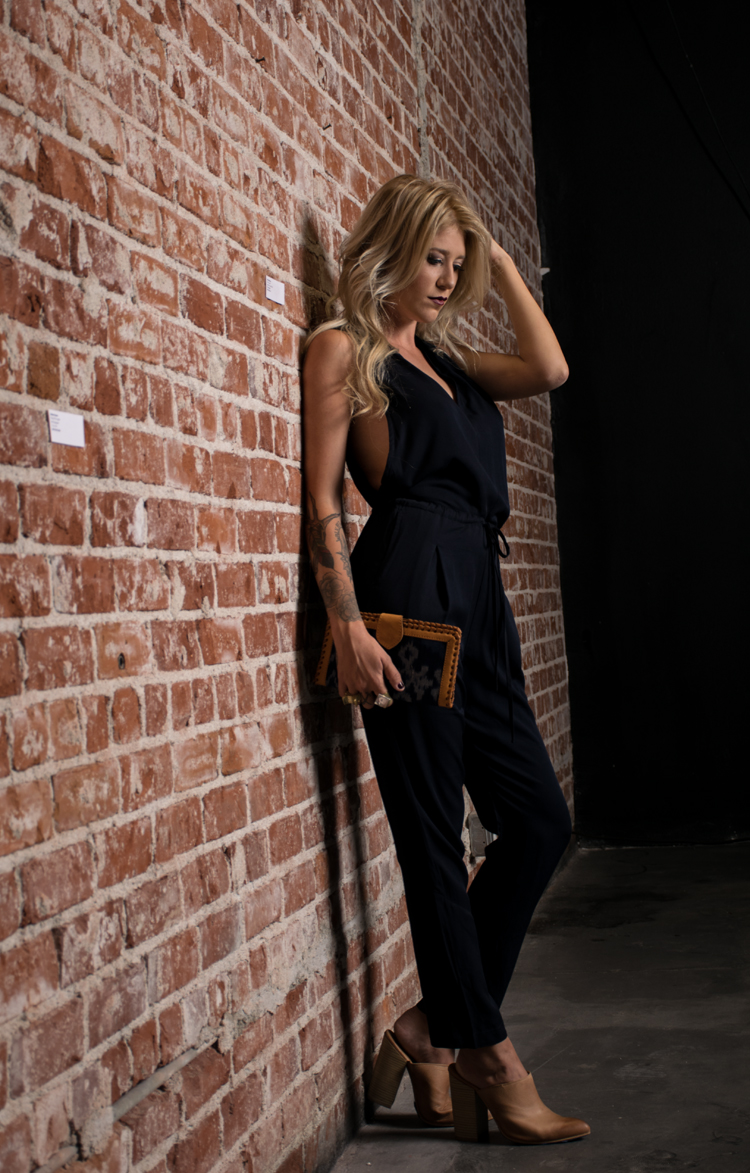 Jumpsuit: Dance & Marvel// Mules: Matisse
We would like to give a special THANKS to Christa for being our Muse, Stitch & Feather for providing all the clothing & Slide Bar for the very cool location.
Muse: Christa Paarni Founder & Designer of Salvaged Soul// Styled by Christa with a little help from Stylist Katie O'Sullivan Assisted by Rebecca Araoz// Photography & Creative Direction: Rachael Dickens// HMU: Swell Beauty// Location: Slide Bar Fullerton