Blogger of the Month, Lydia Webb
Grace, beauty and that smile; these are just a few of the reasons we're loving this month's Blogger of the Month, Jetting Jewels. Lydia's feminine, modern style is what originally drew us to her, but then we had the absolute pleasure to get to know this smart, kind, beautiful, and of course stylish woman. I'm sure if you look forward to our blogger of the Month features like we do, you'll begin to notice a pattern, not with a specific style but in the kind of women we love to feature; smart, down-to-earth and full of style.
Lydia's ability to both be "on trend" and look classic at the same time is the key to her modern feminine style. It is this specific style trait that we love about Lydia. Off-the-shoulder everything has been a huge trend this year and Lydia makes it look effortless and timeless. Sweet and sexy is also a styling combination that can be illusive to many and she nails it time and time again. I go back to effortless which I think is the one thread that runs though just about every fashion post on the site. It's this single styling ability, regardless of a specific style, that so many of us are drawn to in others. Each of us has our own style but it is in the style of others that we all find inspiration, hence the rise of fashion bloggers. Make sure to check in all week on Jetting Jewels to see more of each look and get to know, from her own words, this amazing woman.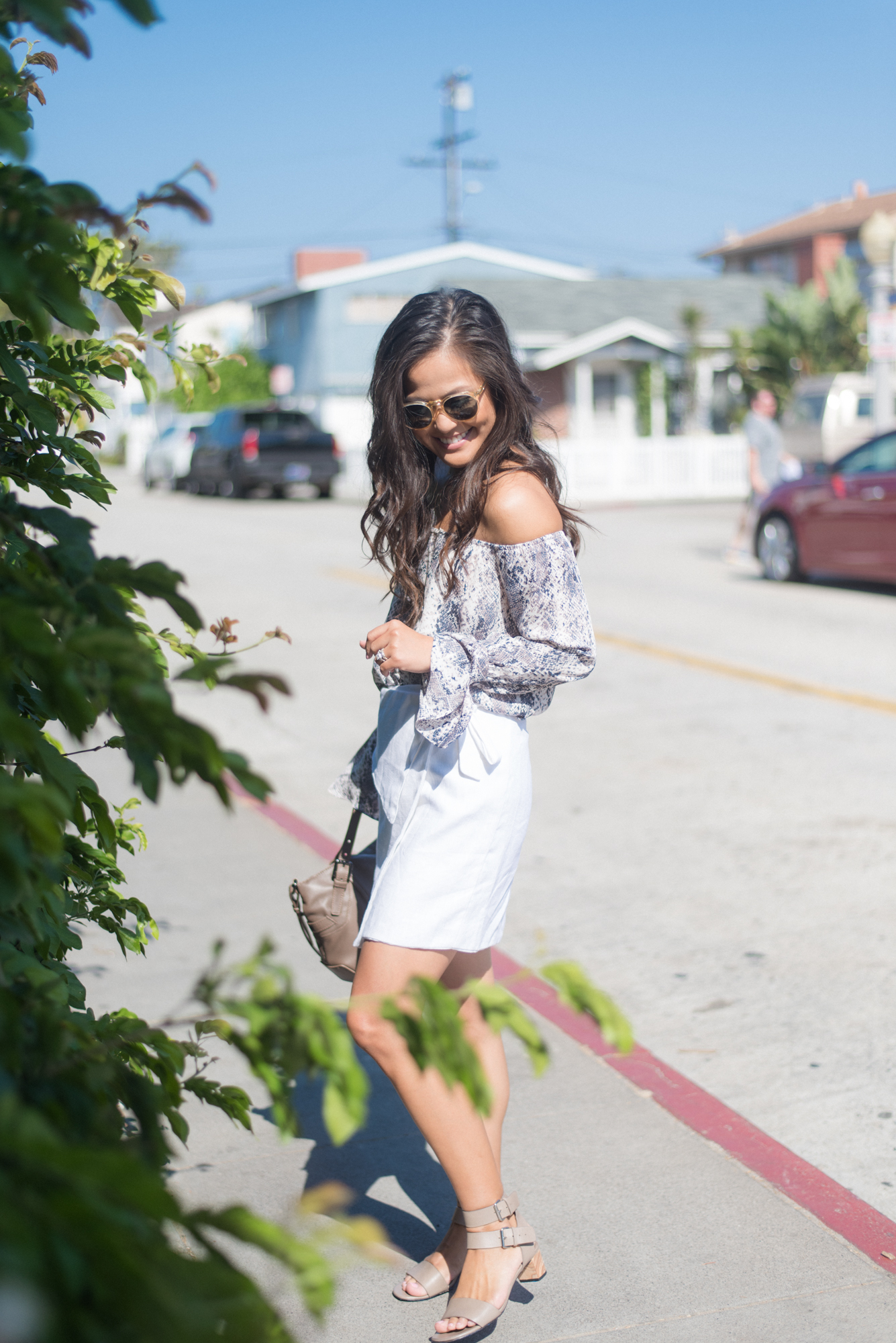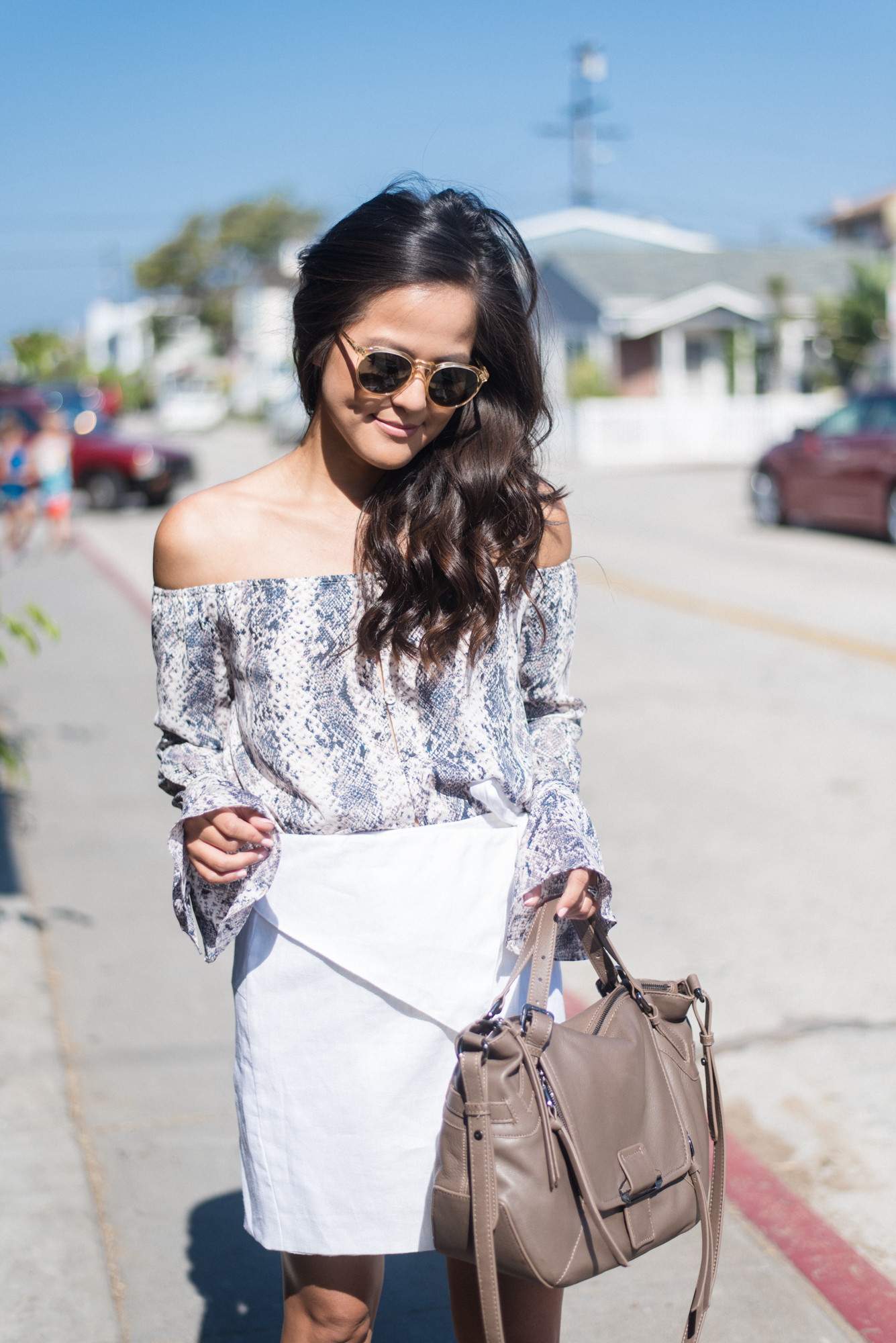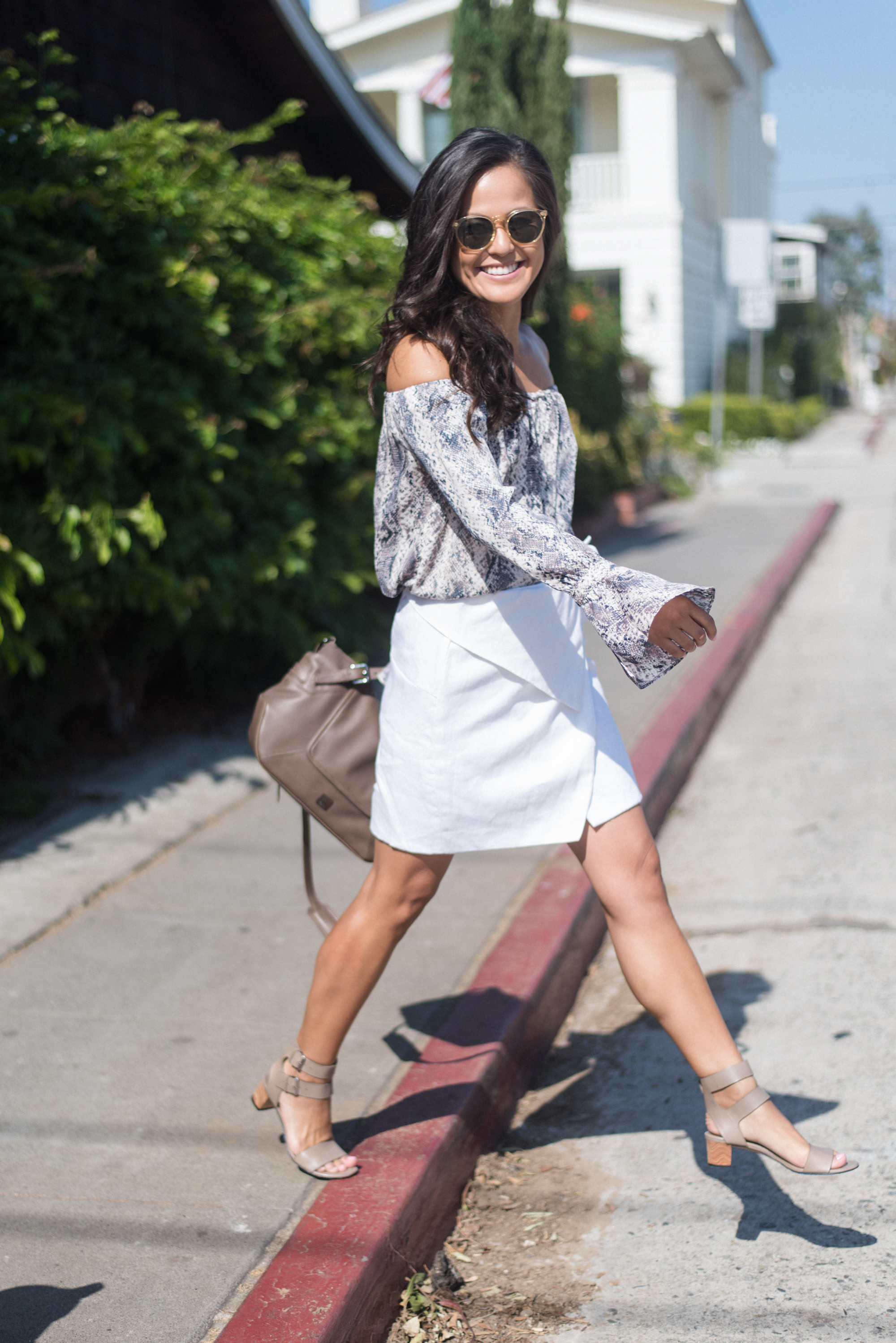 Top: L'Academie from Cove// Wrap Linen Skirt: Sir. from Bardot// Bag: Kooba// Sandals: Vince. both from Blue Eyed Girl (NEW Irvine Location)//Sunglasses: Raen from Cove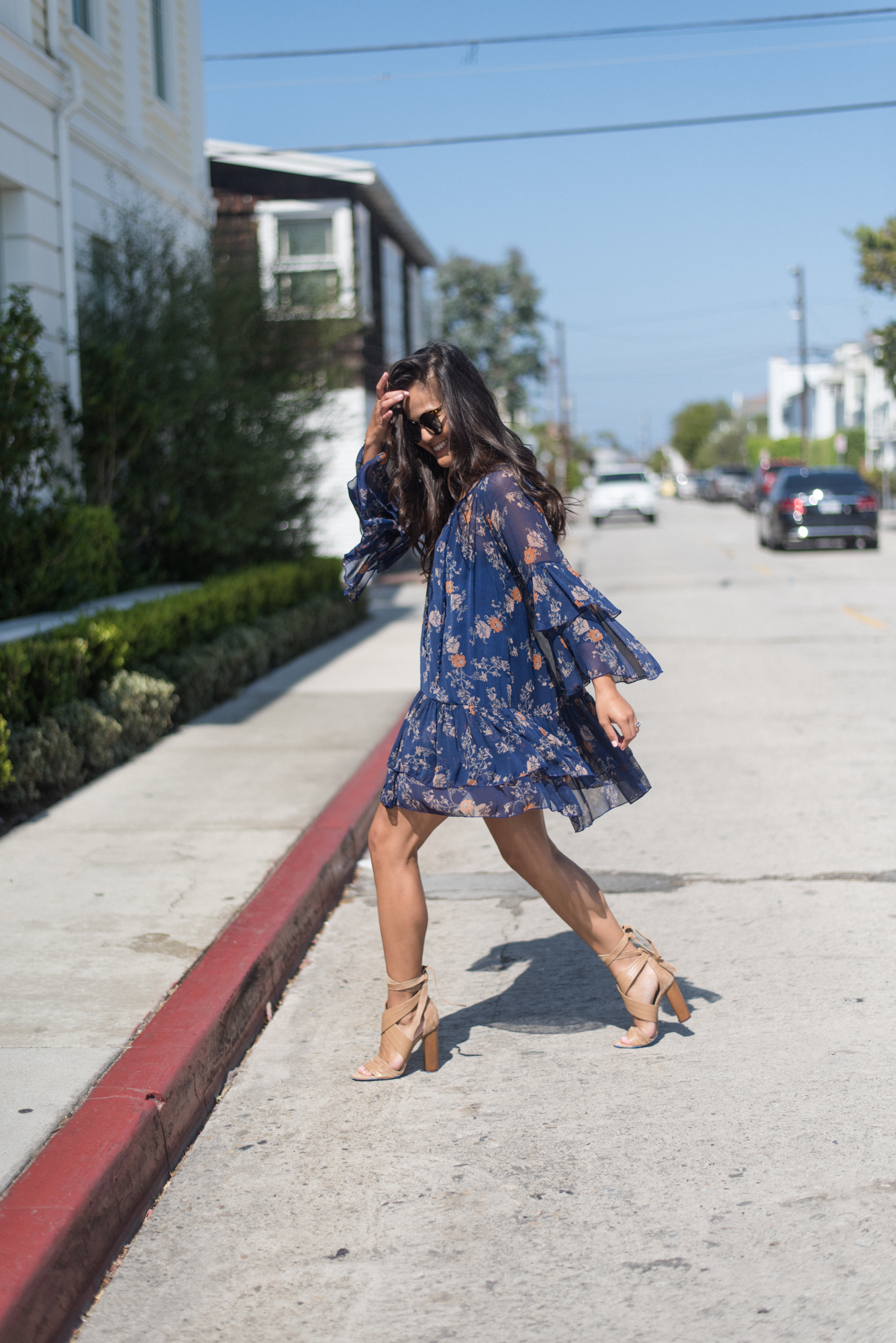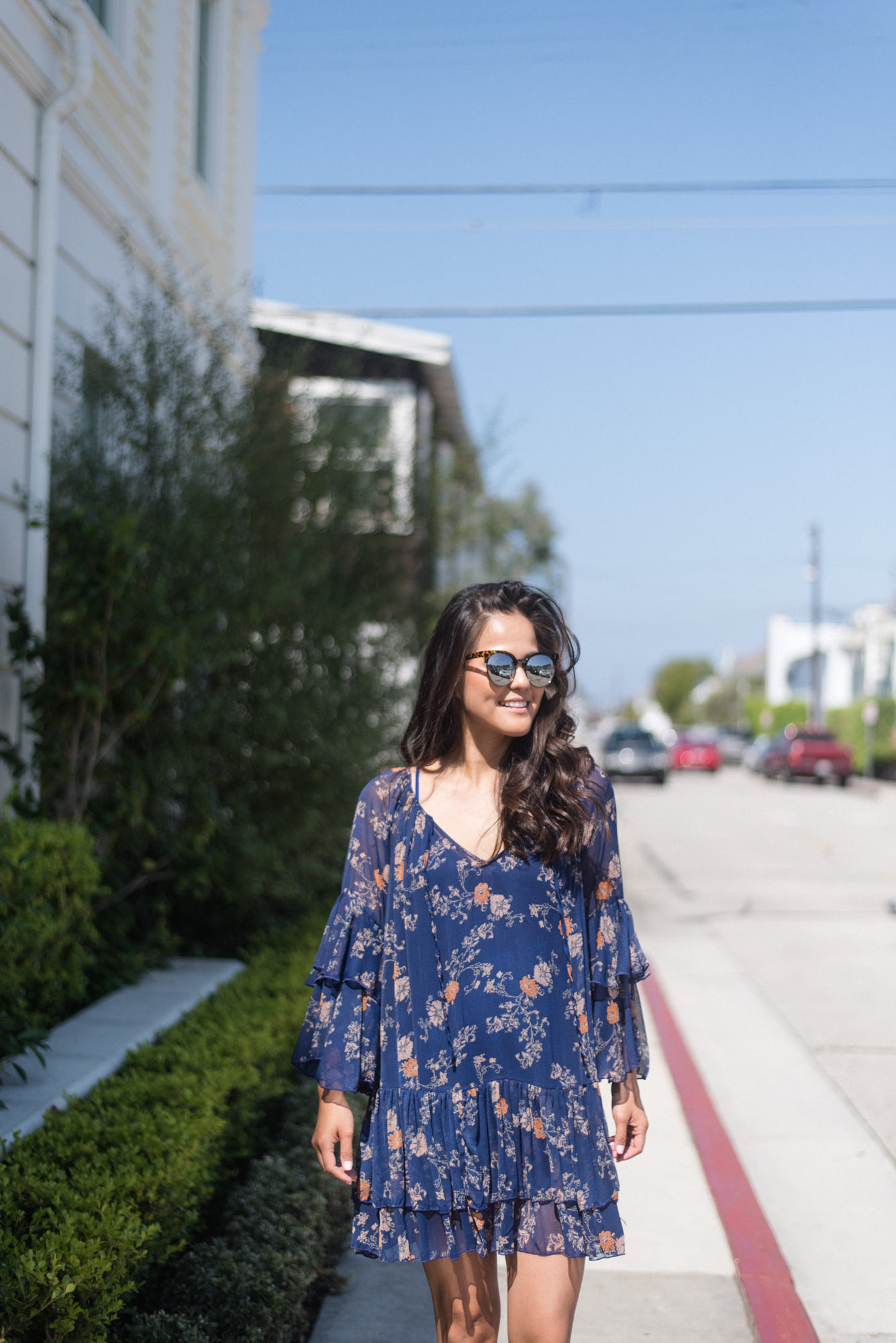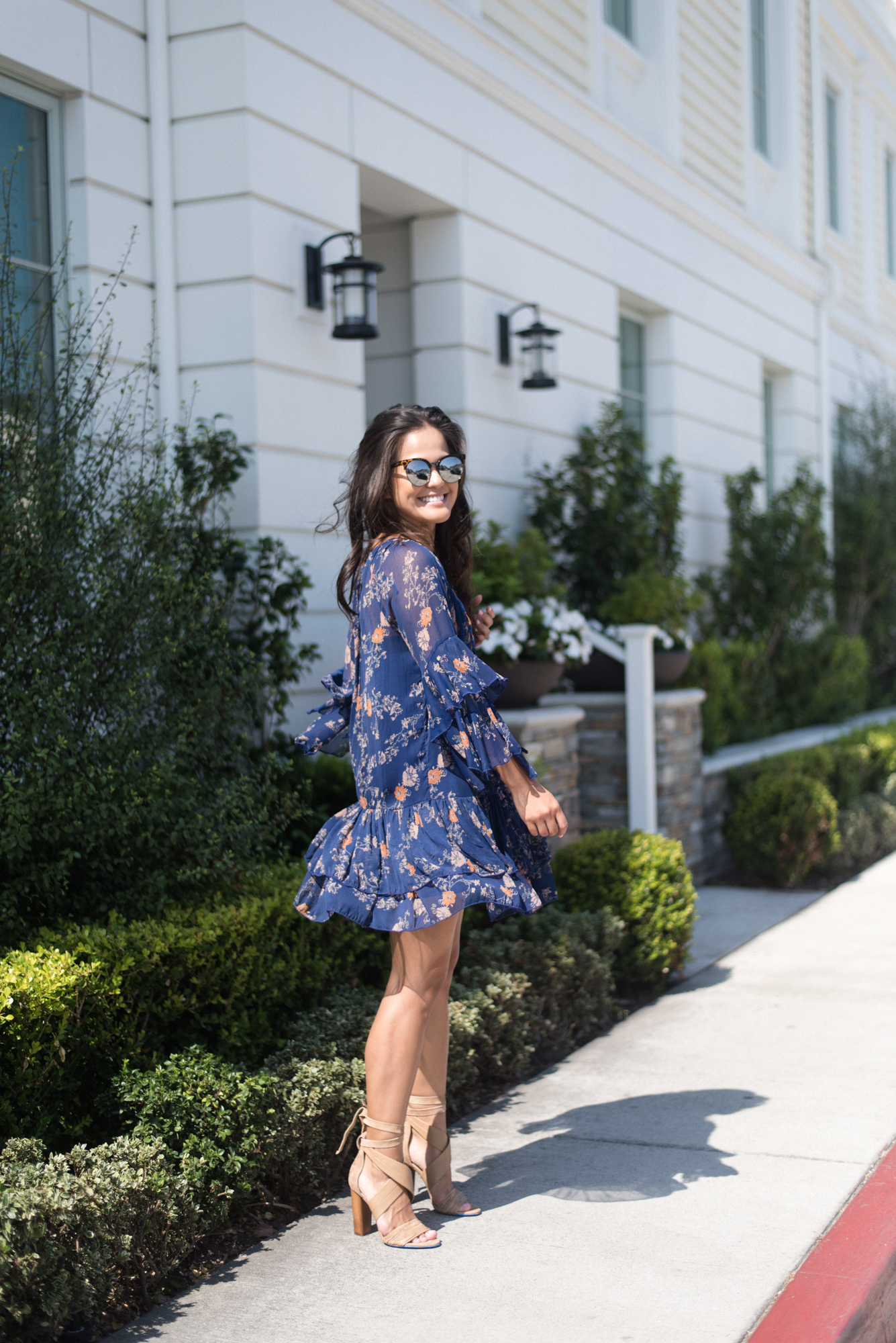 Dress: Free People from Cove// Sandals: Vince. from Blue Eyed Girl (NEW Irvine Location) Sunglasses: (similar) Quay Australia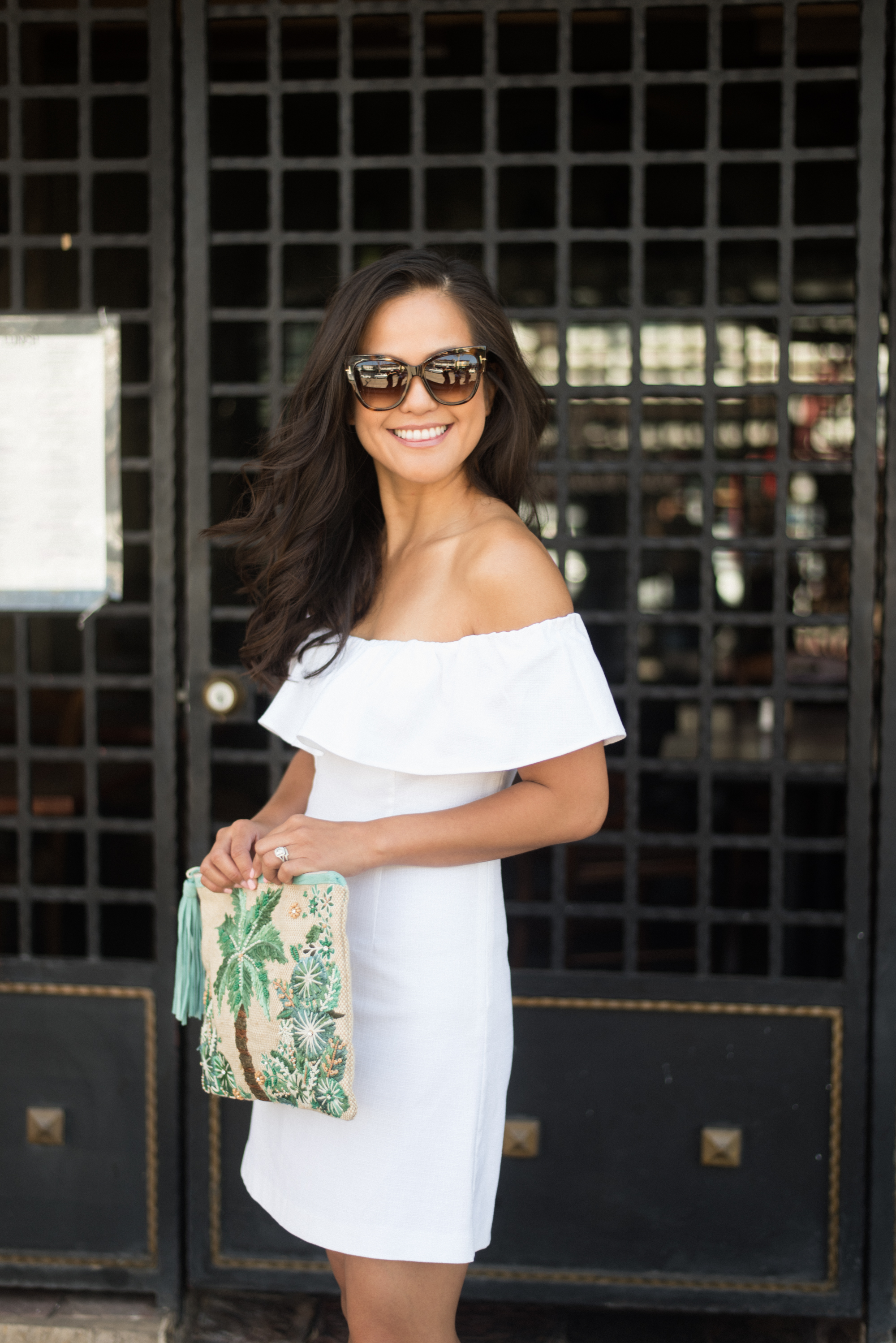 Dress: Kendall + Kylie from Sadie Slick// Palm Clutch: from Cove// Sandals: Vince.//  Sunglasses: Tom Ford both from Blue Eyed Girl (NEW Irvine Location)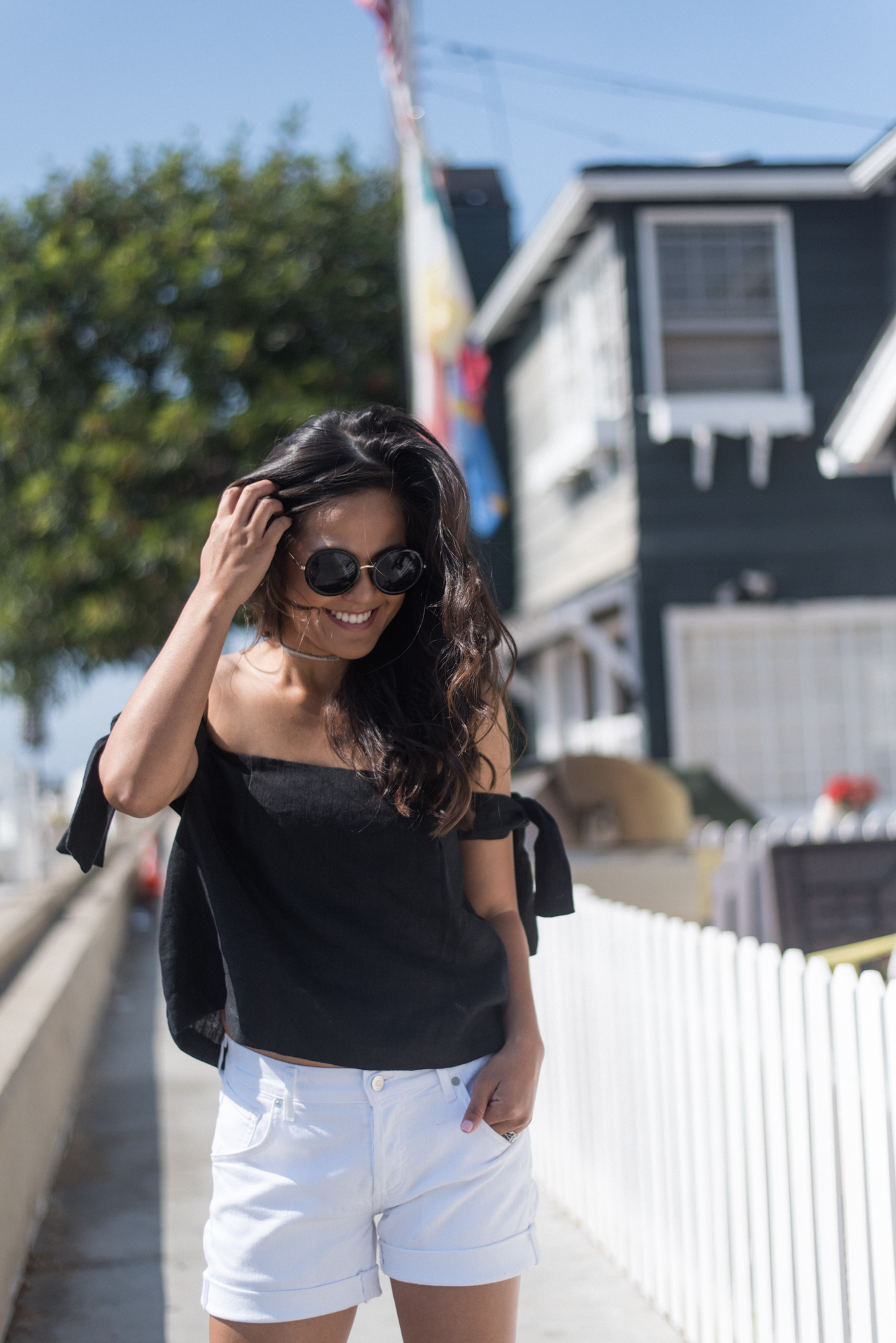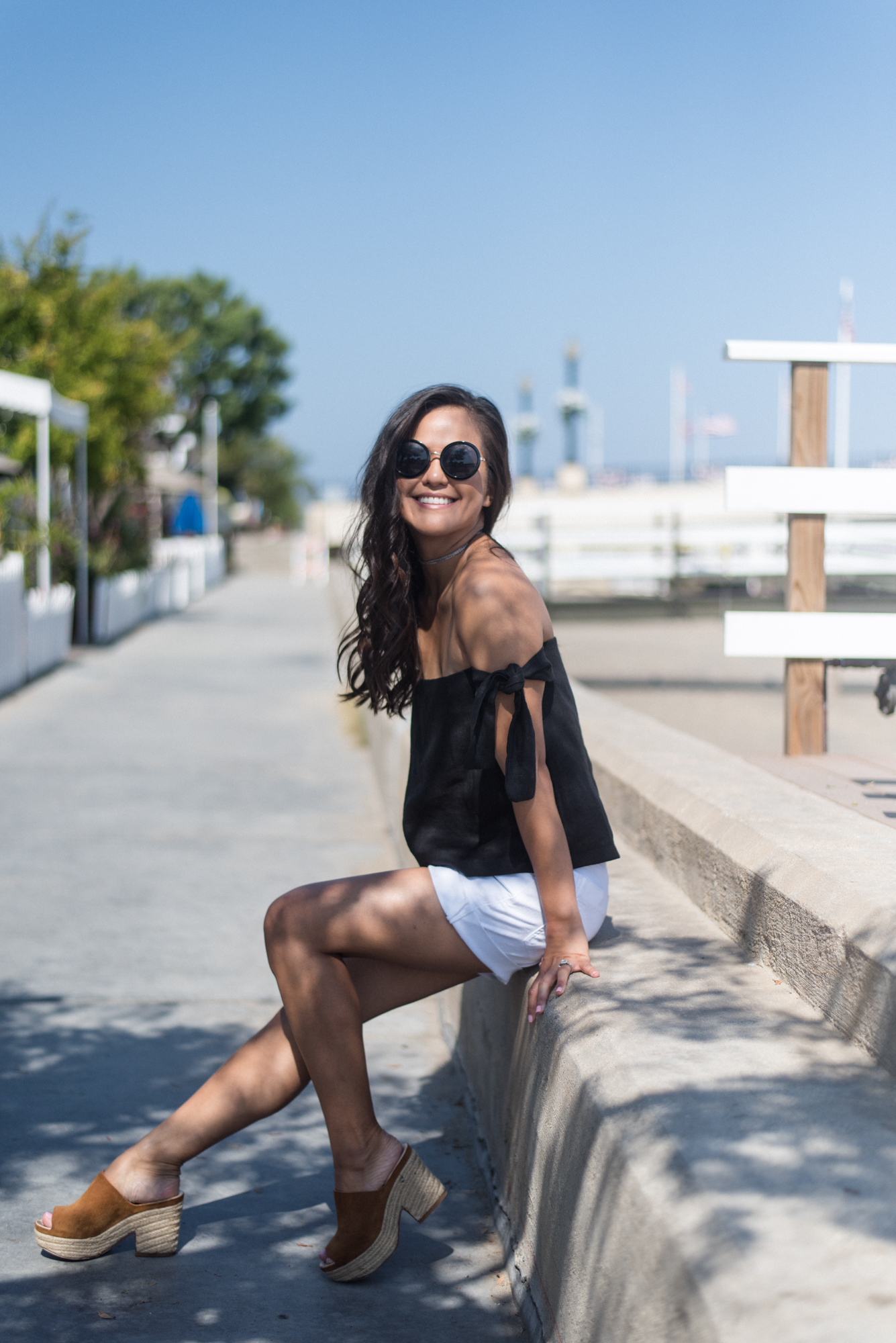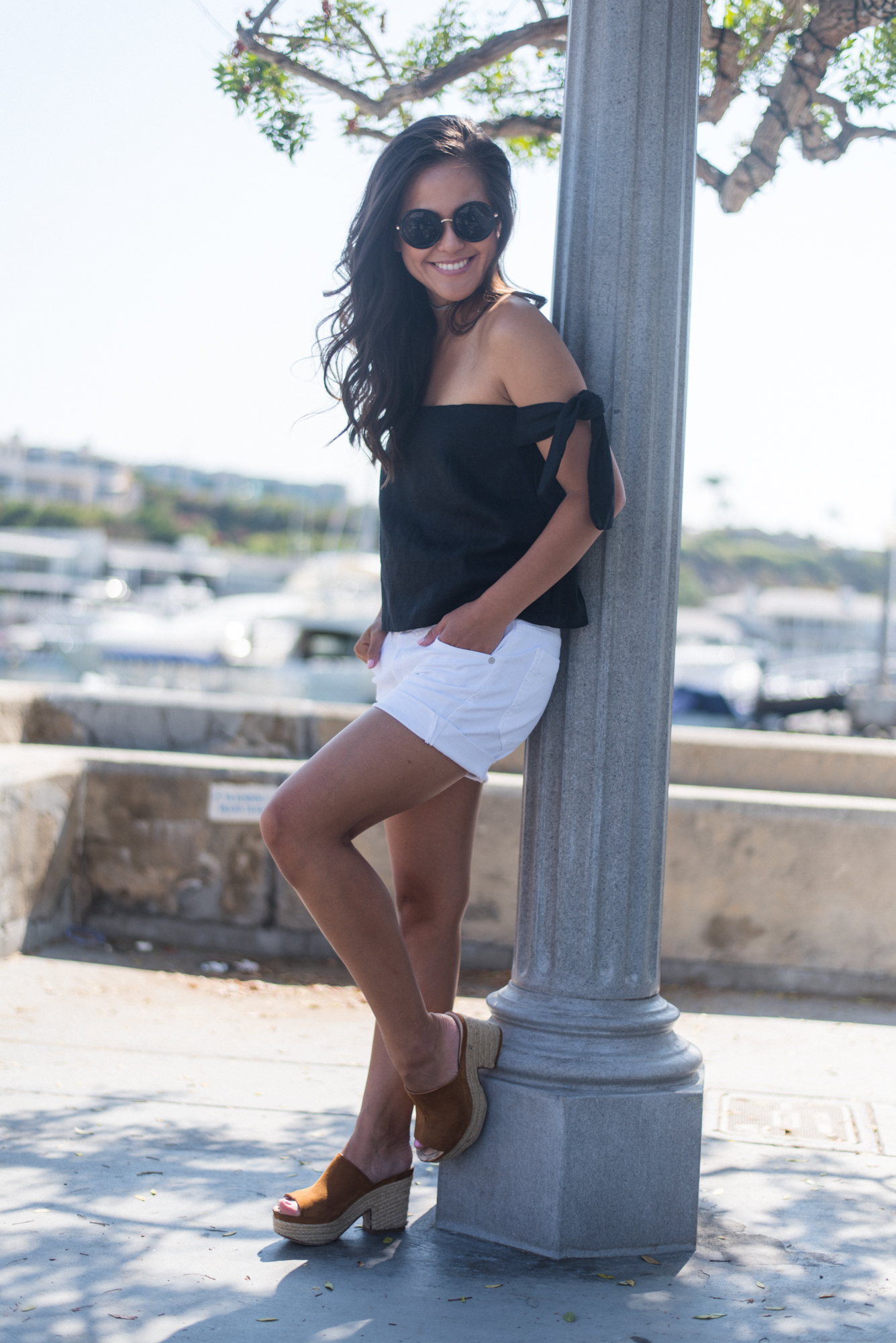 Top: Sir. //Shorts: Citizens of Humanity both from Bardot// Sunglasses & Shoes: OCSR Collection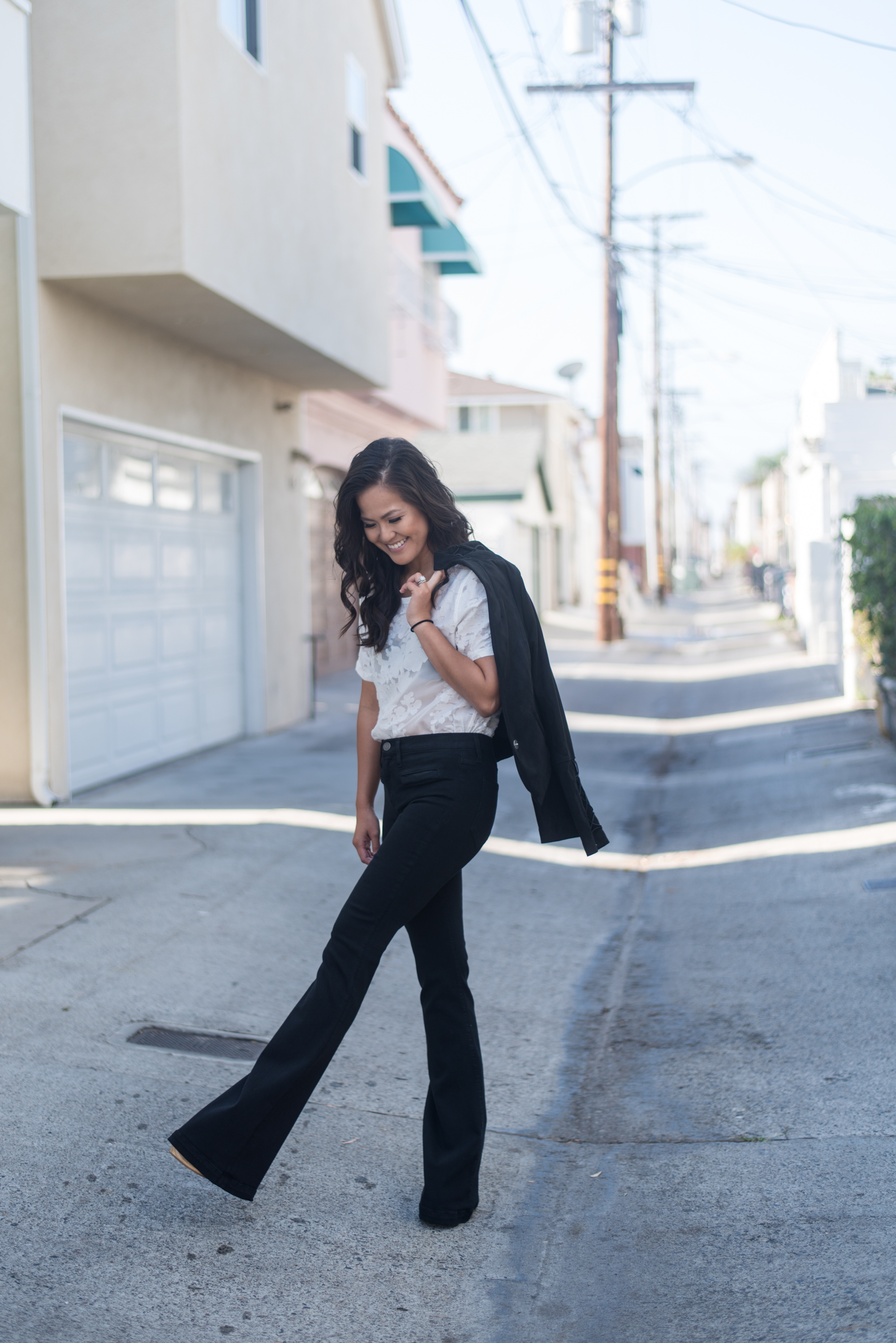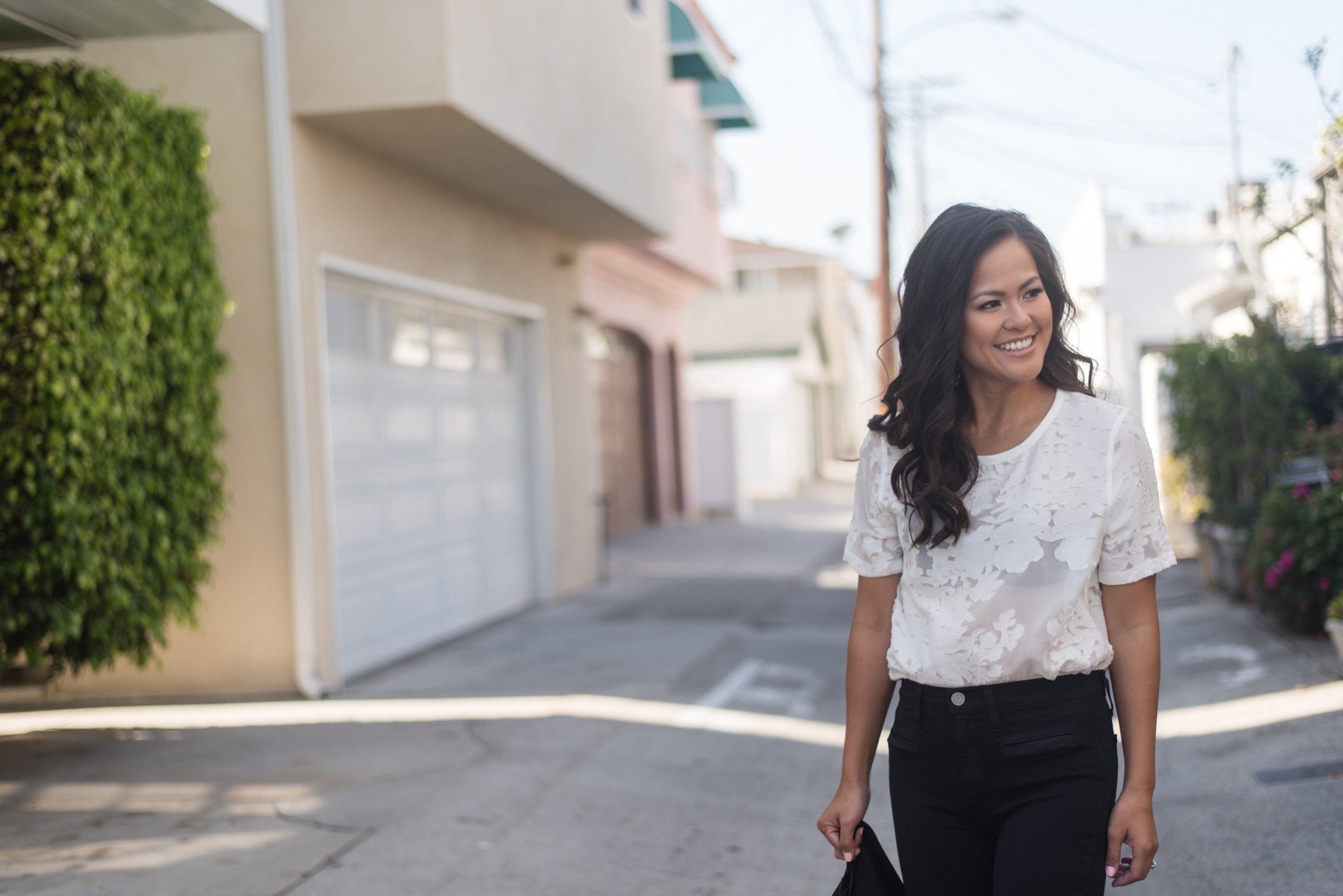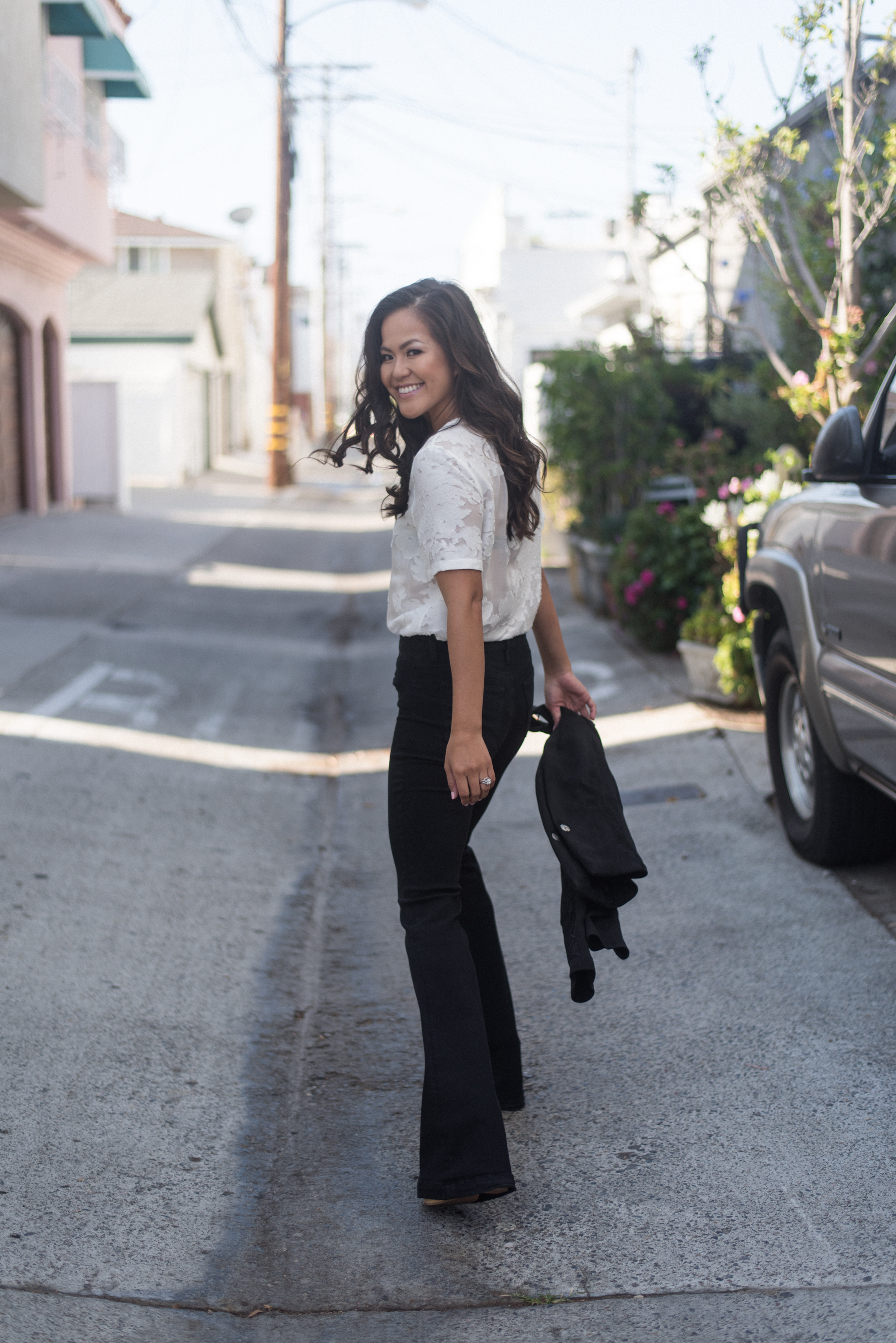 Top: Equipment// Flares: Joie both from Cove// Jacket: BCBG from Blue Eyed Girl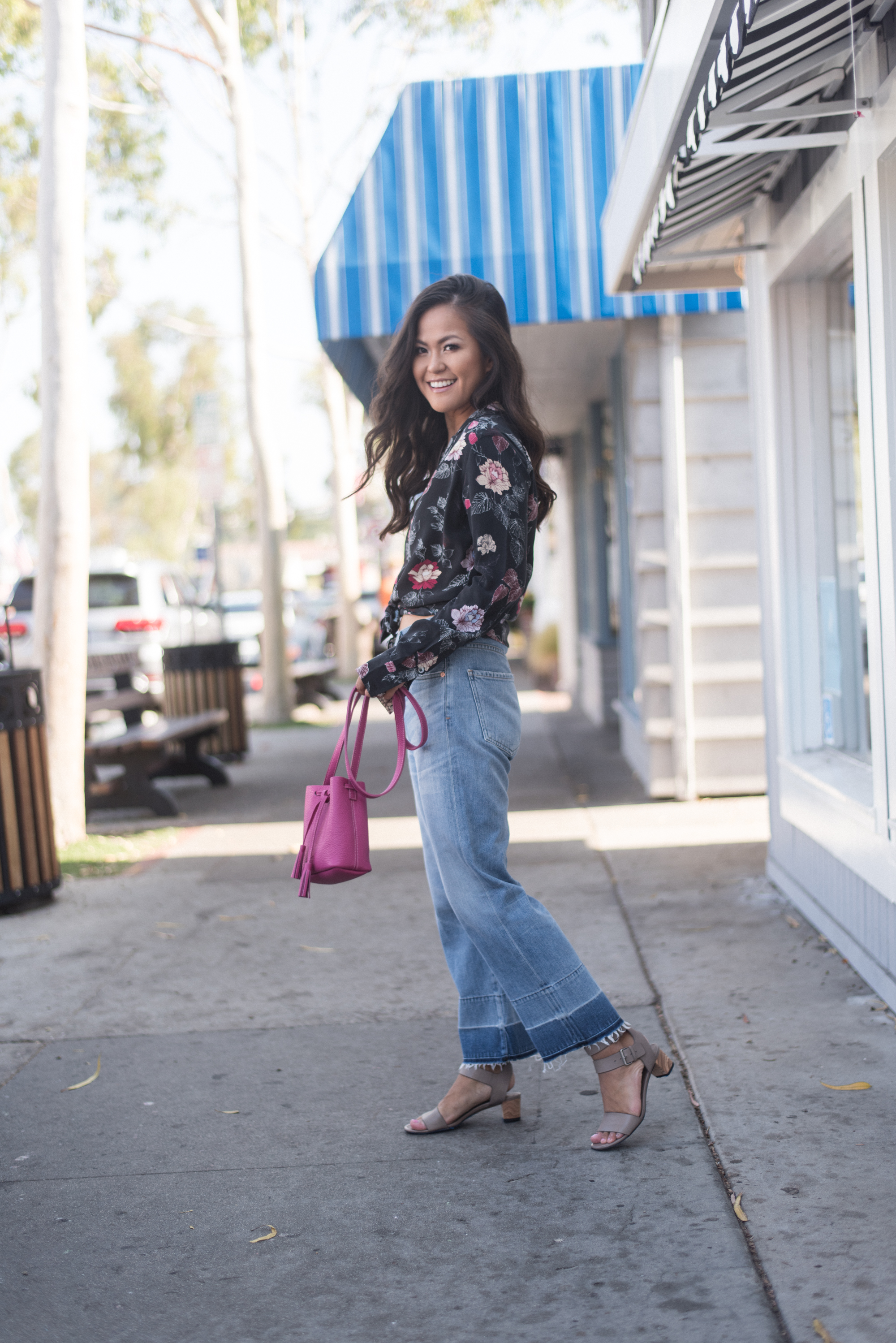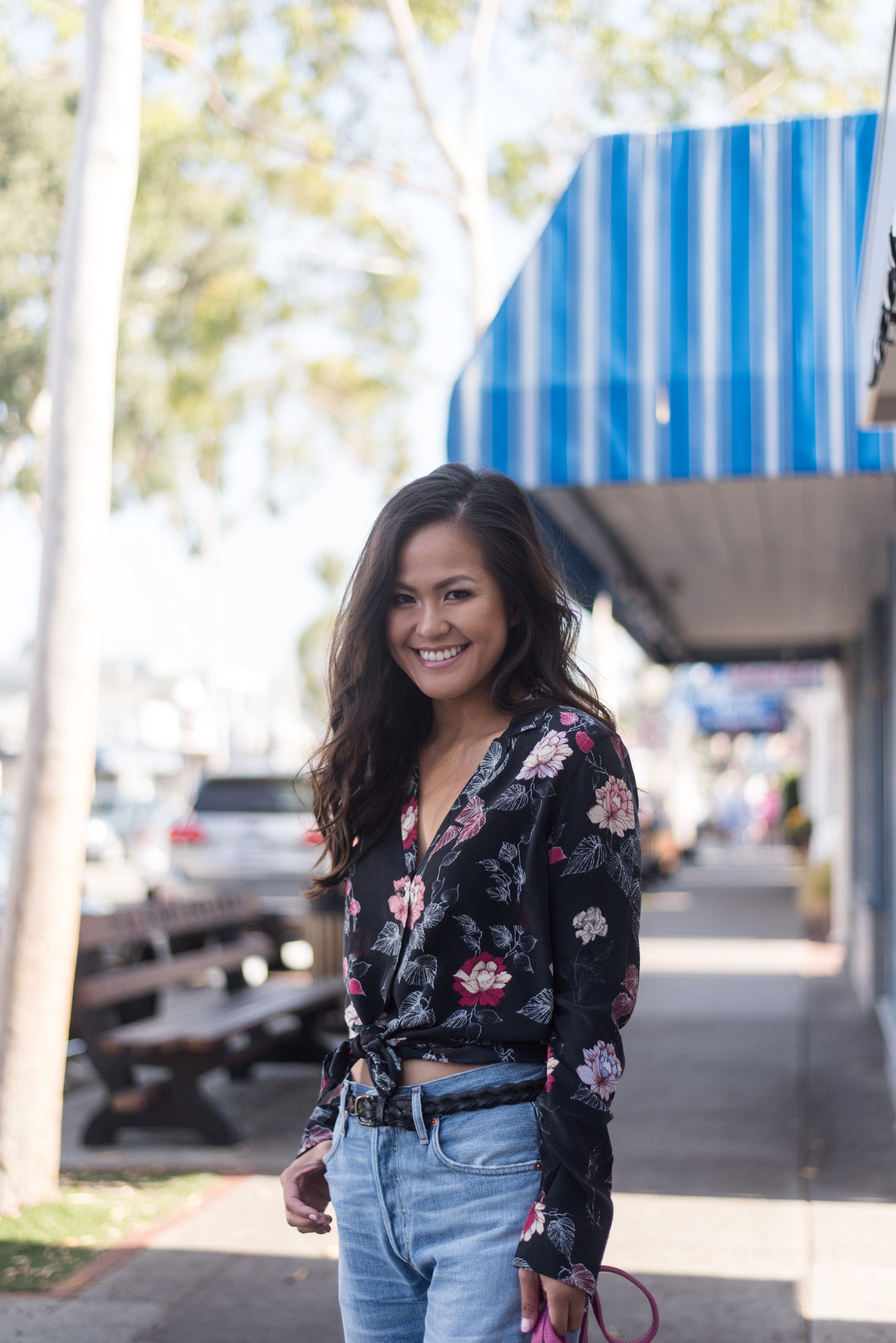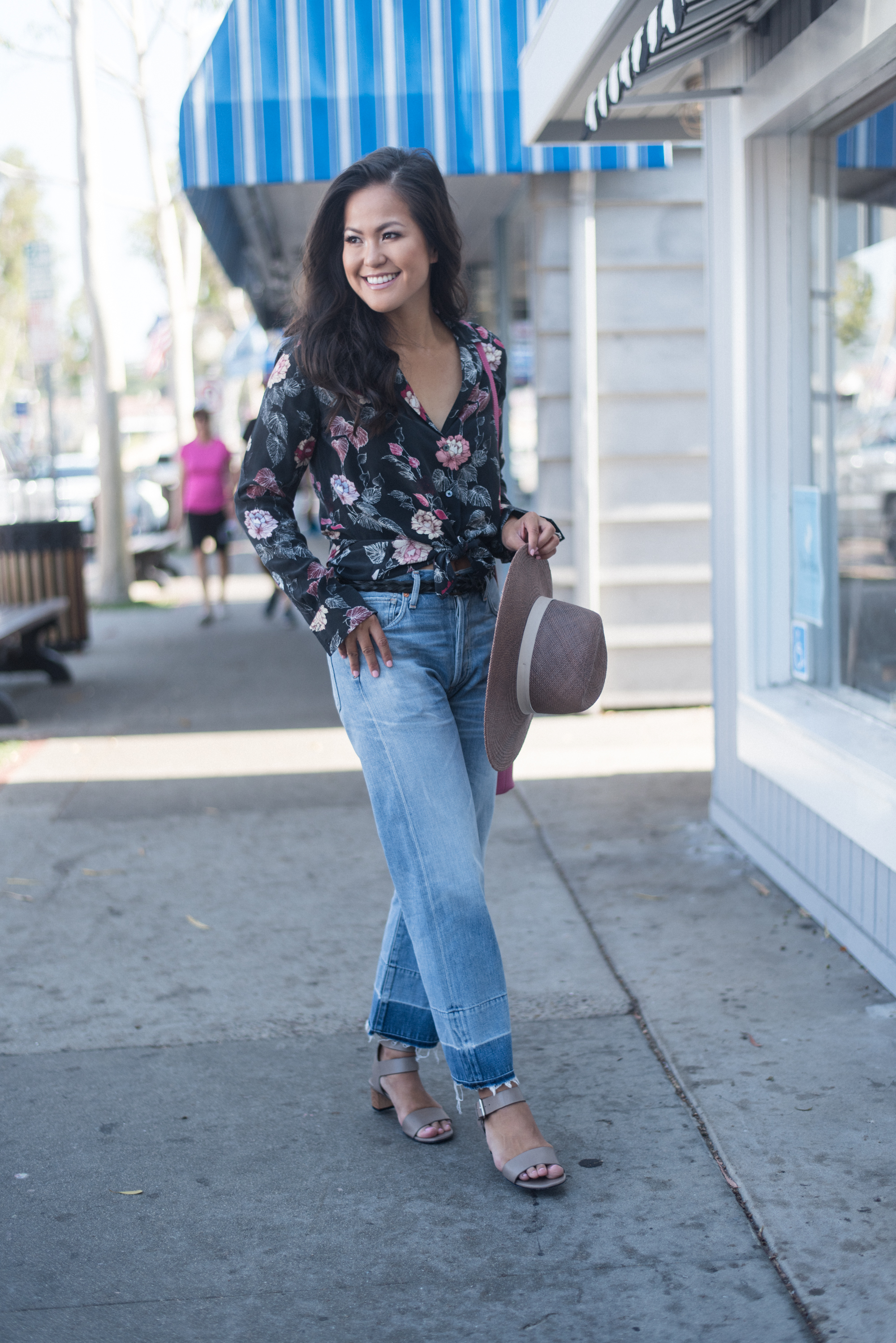 Top: Equipment// Jeans: Citizens of Humanity// Bag: Shaffer all from Bardot// Shoes: Vince.// Hat: Janessa Leone both from Blue Eyed Girl
Stay Connected with Lydia on Social Media
CREDITS:
Muse | Blogger: Lydia Webb// Hair: Breana Fletcher from Salon 74 xxiv// Make-up: Minamo from Salon 74 xxiv// Stylist: Katie Keyes// Stylist Assistant: Kirby Morris// Location Manager: Natalie Dickens// Photographer & Creative Direction: Rachael Dickens
Clothing Provided by Blue Eyed Girl | Cove | Bardot | Sadie Slick