Fashion Tips for All Shapes and Sizes
Dress appropriate for your Body Type
As a woman, you can be either a pear, a wedge, rectangle, an apple, or an hourglass. Based on which body type you are, there are of course some dos and don'ts when it comes to what you should be wearing, and what you shouldn't. Take a couple of minutes to understand your body type and then dress accordingly to avoid being an unfashionable mess.
Are you pear-shaped?
If your lower body is wider than your upper body, you're a pear. In other words, your hips and your butt are bigger and wider than your shoulders, and your waist is well defined. Well, ladies like Kim Kardashian who just love staying in the news and aren't a pear, become one by getting the doctor's help… if you know what I mean!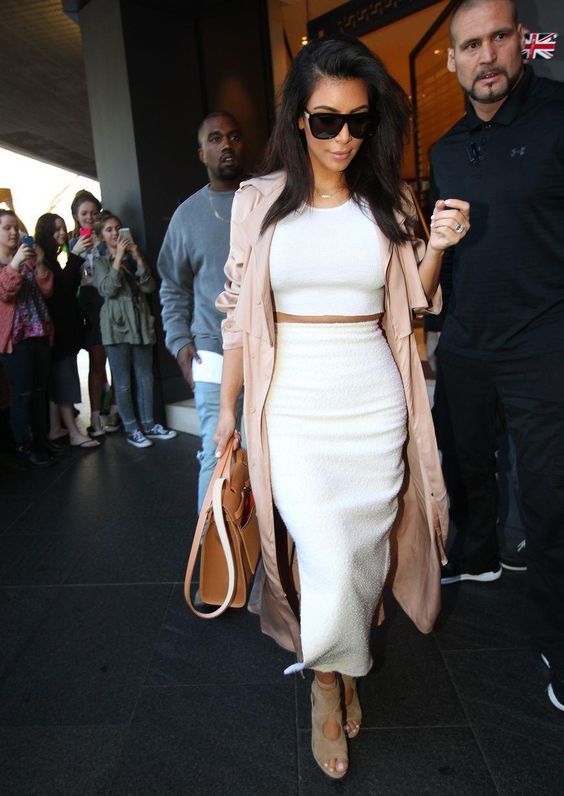 When getting dressed, your goal should be to add volume to your arms and shoulders to balance out the heavy bum. Coats and jackets are a great way to do just that. Tops with a sweetheart, scoop-neck or something that's plunging will also help to make the shoulders appear broader. Simultaneously, you want to pick hemlines that slim down your hips such as a hi-lo or a tulip skirt.
Some quick tips:
Try A-line skirts
Experiment with light-colored tops and dark-colored bottoms for contrast
Wear strapless dresses and tops to show off arms and even out proportions
Try ruffles on the top
Wear pointy-toed shoes to elongate your legs
Don't wear clothing that draws in your waistline too much
Do you have a wedge body?
Do you see an inverted triangle when you look at yourself in the mirror? If yes, then your body is like a wedge; you have broad shoulders, but a narrow waist. Most wedges tend to have great legs; think Naomi Campbell, Demi Moore, and Teri Hatcher.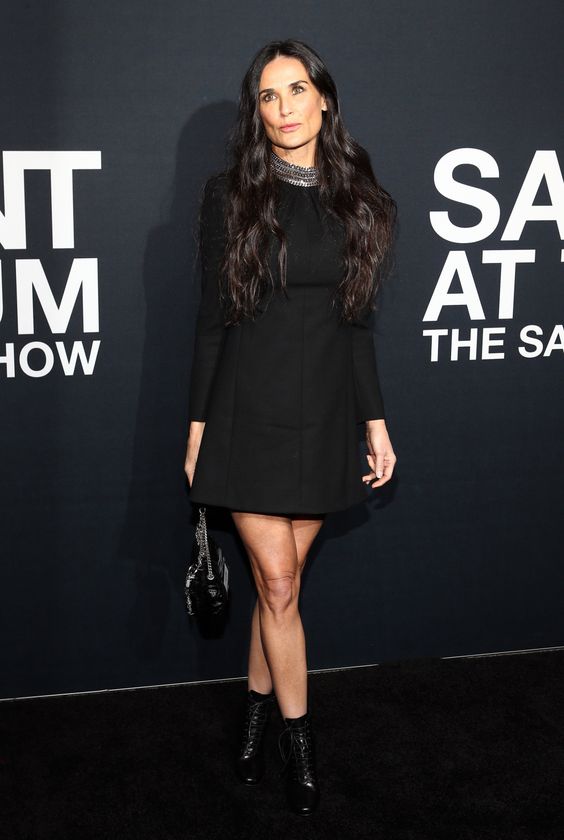 Moving on, your fashion goals should be quite opposite to those of a pear-shaped woman's; enhance your hips while keeping your shoulders narrow. However, there's little that you can do to add value to your ass-ets unless you start wearing padded lowers or… call up K for a referral. So you're better off just drawing attention to the part of your body you like the most. If it's your shoulders, go strapless and throw on a statement necklace, if you like your tiny waistline, strap on a belt and draw in the attention, and if it's those great legs that you want to show off, wear short lengths.
Some quick tips:
When you're going short on the length, balance it out with something that has sleeves
Wear bright colors on bottom
Wear wide-legged pants
Don't wear spaghetti-straps and boat neck tops
Create the illusion of a waist with high-waisted styles
Are you a rectangle?
If your waist, hip, and shoulder are almost the same width giving you a very elongated look, you're definitely a rectangle. Depending on how tall you are, being a rectangle can be either a blessing or a curse. If you're petite, the shape will help in making you look slightly taller, and if you're already tall, hope to find a hot guy to match your height!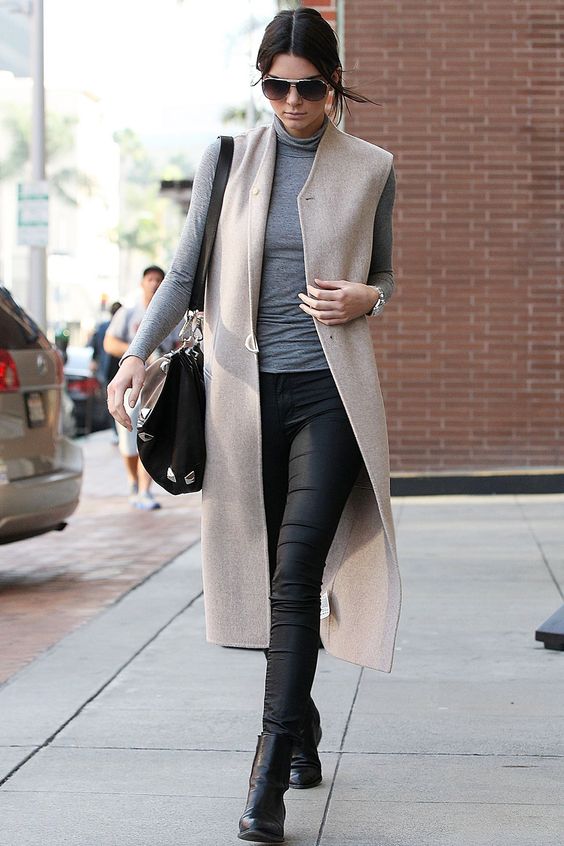 Aim to create curves and show off those slender arms and legs of yours. A sweetheart neckline is a great way to add some curves to your torso, and a pencil skirt will do just the same to your hips. Wear a belt to add dimension to your body.
Some quick tips:
Wear long jackets to create a lean look
Wear tops with collars, ruffles and details to flatter your chest
Work in layers for more dimensions
A good bra will make the most of what you have
Avoid styles that are too overwhelming
Are you an apple?
Is most of your weight above your hips and do you feel fat-ish? If yes, then you're an apple. Don't worry some apples are pretty hot – like Drew Barrymore and Eva Longoria. And as a trade-out, you've probably got the best legs in town.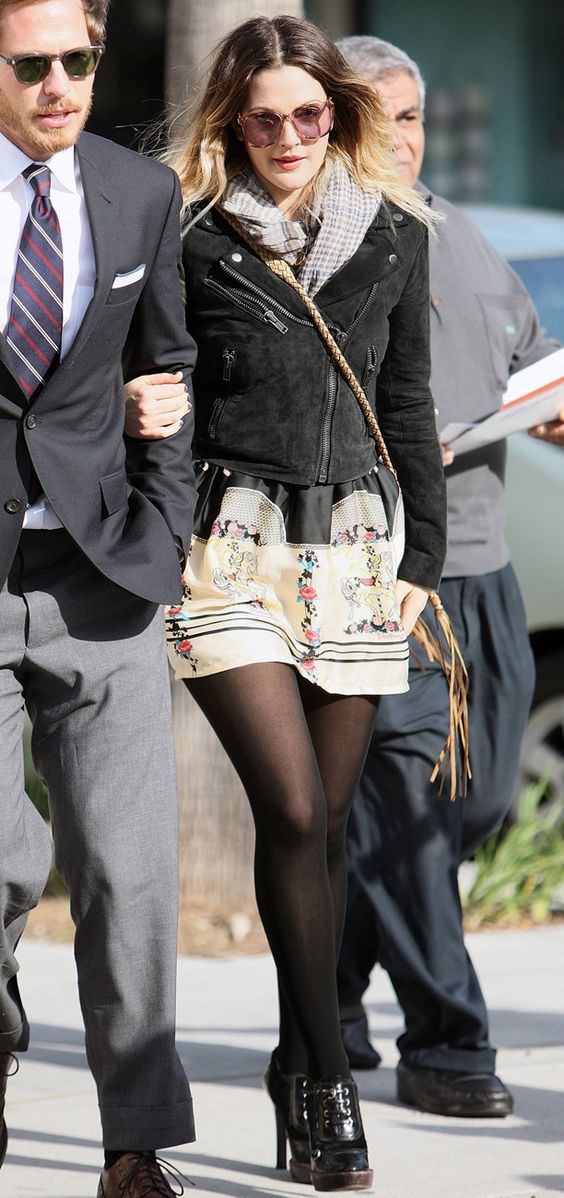 Your fashion goals just consist of two simple things; elongate your torso, and show off those beautiful legs. Apple-shaped bodies have a fuller, rounder torso with practically no waistline. You should wear dresses that have necklines that elongate your figure, like V-necks. Also, A-line skirts will help to create a waistline and should be a staple in your wardrobe. If you're aiming for something a bit dressier, go for a structured jacket with a dress to create the illusion of a waistline. For an apple-shaped body type, it's pretty much just that – create a waistline!
Some quick tips:
Go for monochromatic looks
Wear a belt at the narrowest part of your waist
Wear empire tops and dresses.
Draw eyes off your midsection by wearing shorter lengths
Are you an hourglass?
Oh you'll know if you are, because everyone's going to be totally jealous of your Salma Hayek, Scarlett Johansson type figure. The hourglass shape has to be one of the most desired body types. Nowadays, girls will do just about any sort of exercise in a waist trainer to get the perfect hourglass shape. And what's best about an hourglass shape? The curves, the curves, and nothing but the curves! Naturally, you're life goals should revolve around only showing off those curves and maintaining them till your last dying breath.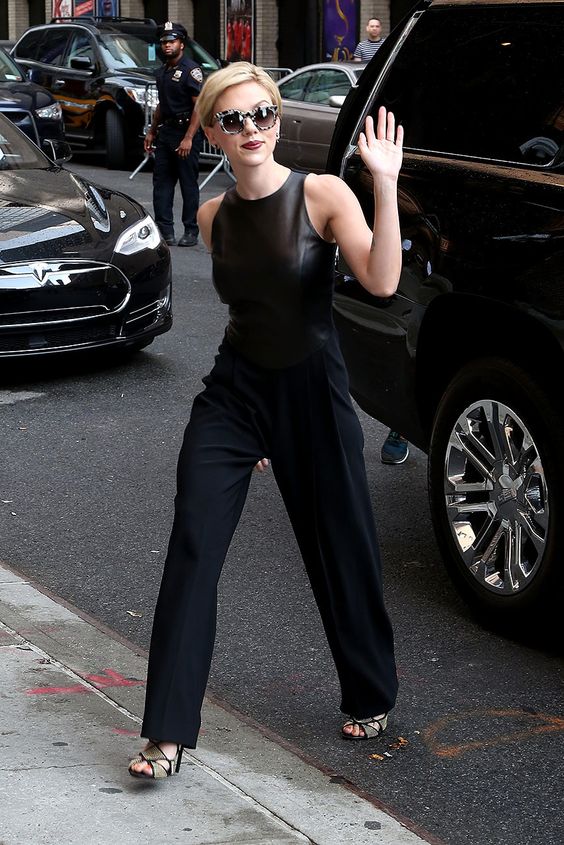 Try keeping your bust and butt in proper proportion so that you don't draw attention off your curves by creating awkward bulges either on top or down below. Also, try to give your thighs a toned look so that you look more hourglass instead of a perfume bottle with a wide base. You need to be on the lookout for dresses that have a fitted top half and are figure-hugging at the waist. Accessorize with belts so that the naturally smaller waist is enhanced even more.
Some quick tips:
DON'T hide your curves with baggy clothing
A good bra will help your bust look busty-er
Wear clothes that are figure hugging
Wrap dresses are made for you
Wear skinny or straight leg jeans to tone your thighs and legs
Did you enjoy these tips and tricks on dressing for your body type? Tell us your favorite in the comments below!
This article is written by Henry Kingston, an enthusiastic Fashion and Lifestyle blogger. Henry loves to write and make people aware of the latest fashion trends and inspirations through his writings. His aim to become country's most renowned Fashionist and own a fashion house where he could show off his creativity. For more updates follow him on Twitter.