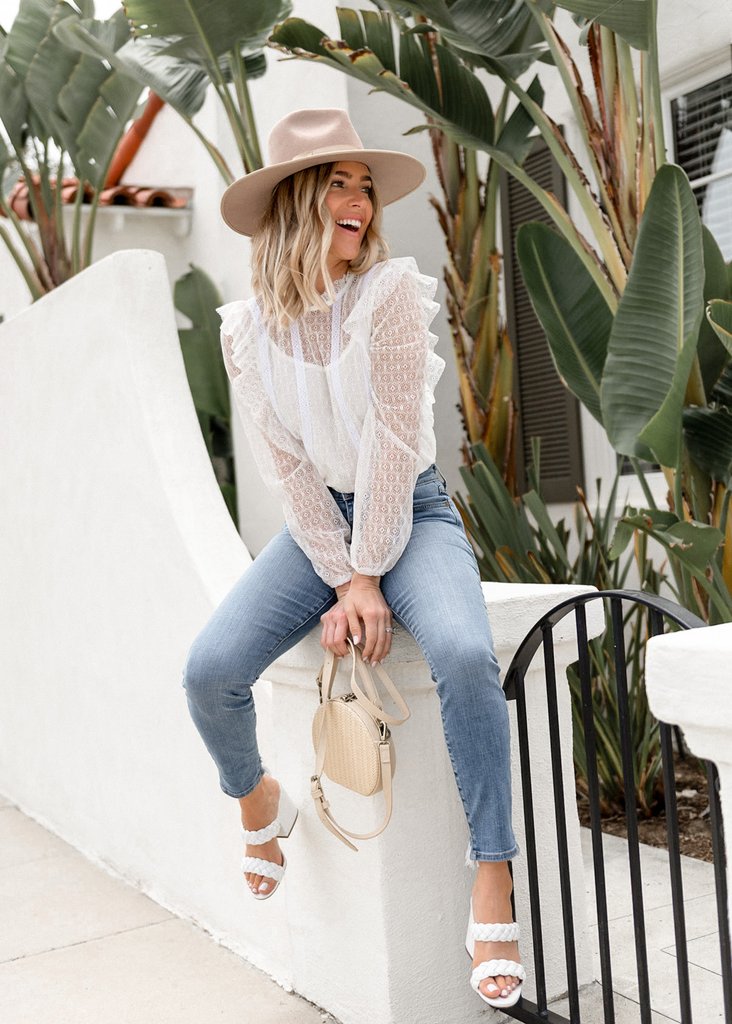 Pretty Tops to Wear Beyond the Here & Now
Fall trends have been buzzing around my head for the last month, as I've seen my favorite fashion magazines, print and digital, start talking about what's to come. But for me here in Southern California it's a little difficult to think about anything but the here and now. We have a few days until the Labor Day weekend hits, and I only want to think about what to wear this week. Plus in my world of denim and paper bag everything, I can't get enough pretty tops to pair with my favorite bottoms. Honestly, pretty tops don't care what season it is. If it's summer where them with shorts and skirts, in the winter layer then with turtlenecks and your favorite outerwear.
From shimmery fabric and lace details to cutouts and balloon sleeves, the easiest way to make a pretty outfit is with a pretty top. One can never have too many amazing blouses. We all love to transform our jeans to a night out look with a beautiful blouse or pretty top and of course great shoes. BTW….who's lacing their sandals around their straight leg pants  🖐. We're totally in on that styling trend. That simple little trick can make a pretty top jean outfit feel totally fresh.
Need a few new tops to add to your current collection? Of course you do! Here are 10 of my favorites under $75.
1.
We're all in love with the ruched cut out detail. BTW ruching/scrunchie details are a "micro trend" according to WhoWhatWear.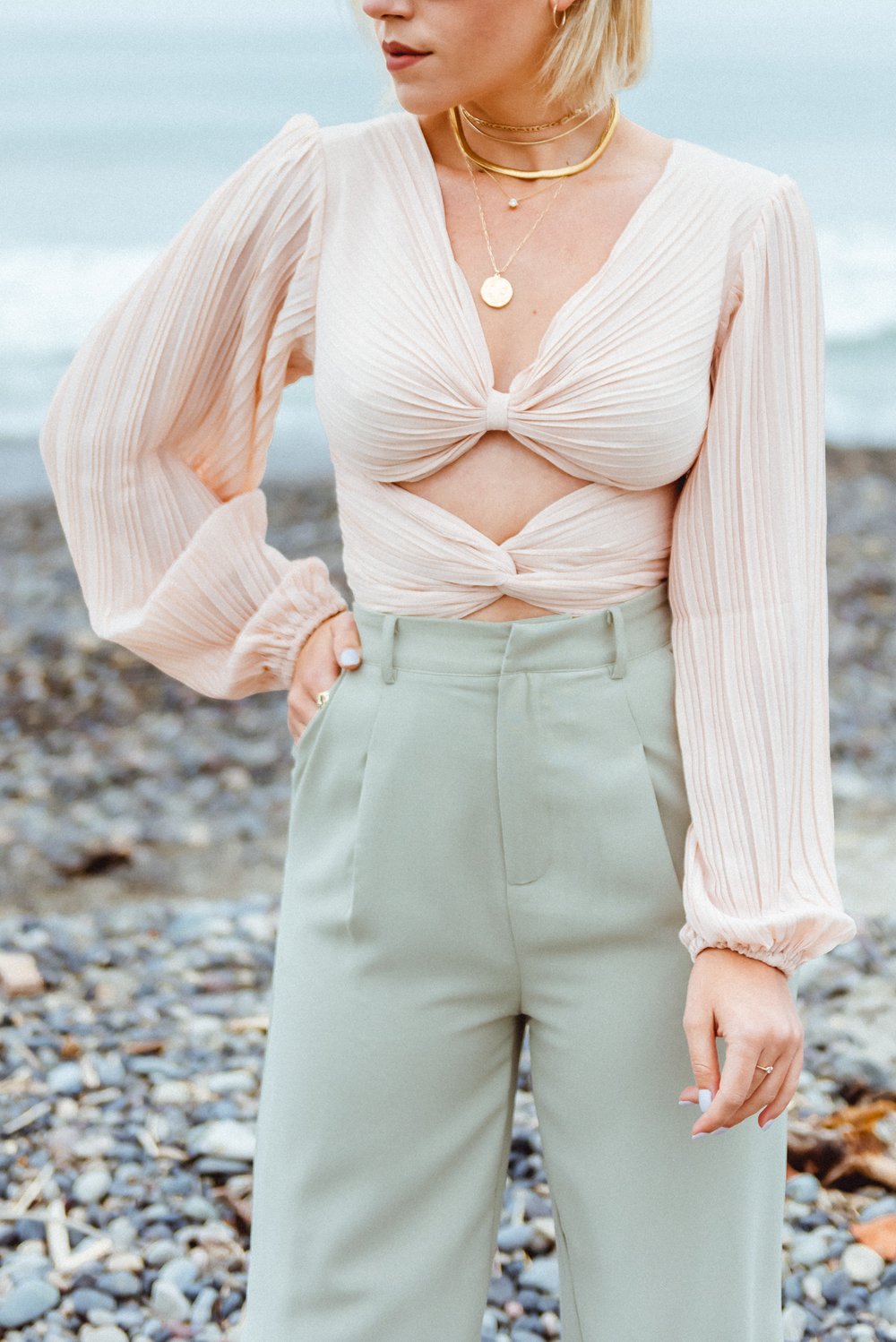 2.
Backless tops are perfect for our hot weather. Plus they're the right kinda sexy.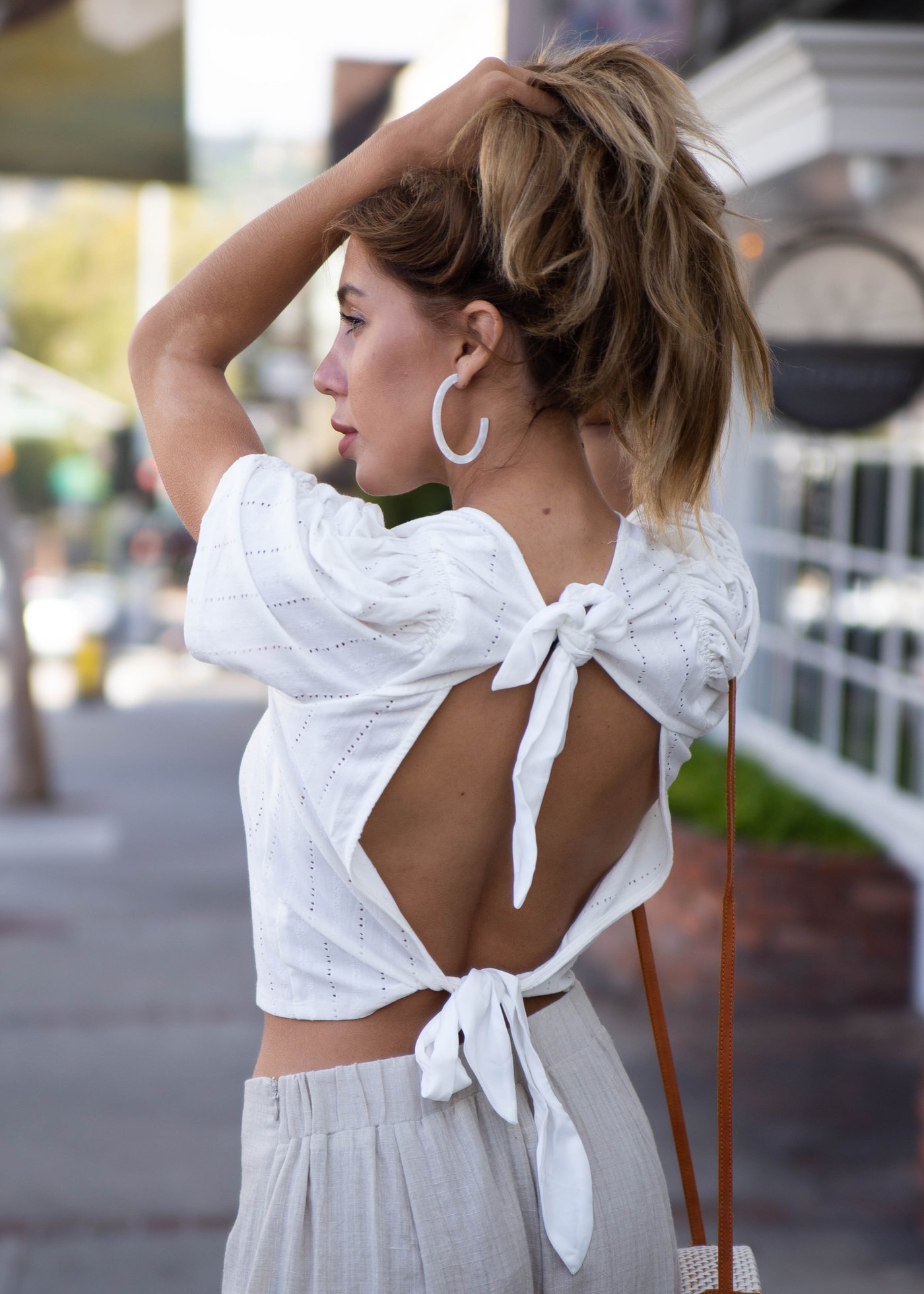 3.
Instant cami update, just add shimmer.

4.
Balloon sleeves are also a huge fall trend. Want more? Check these out.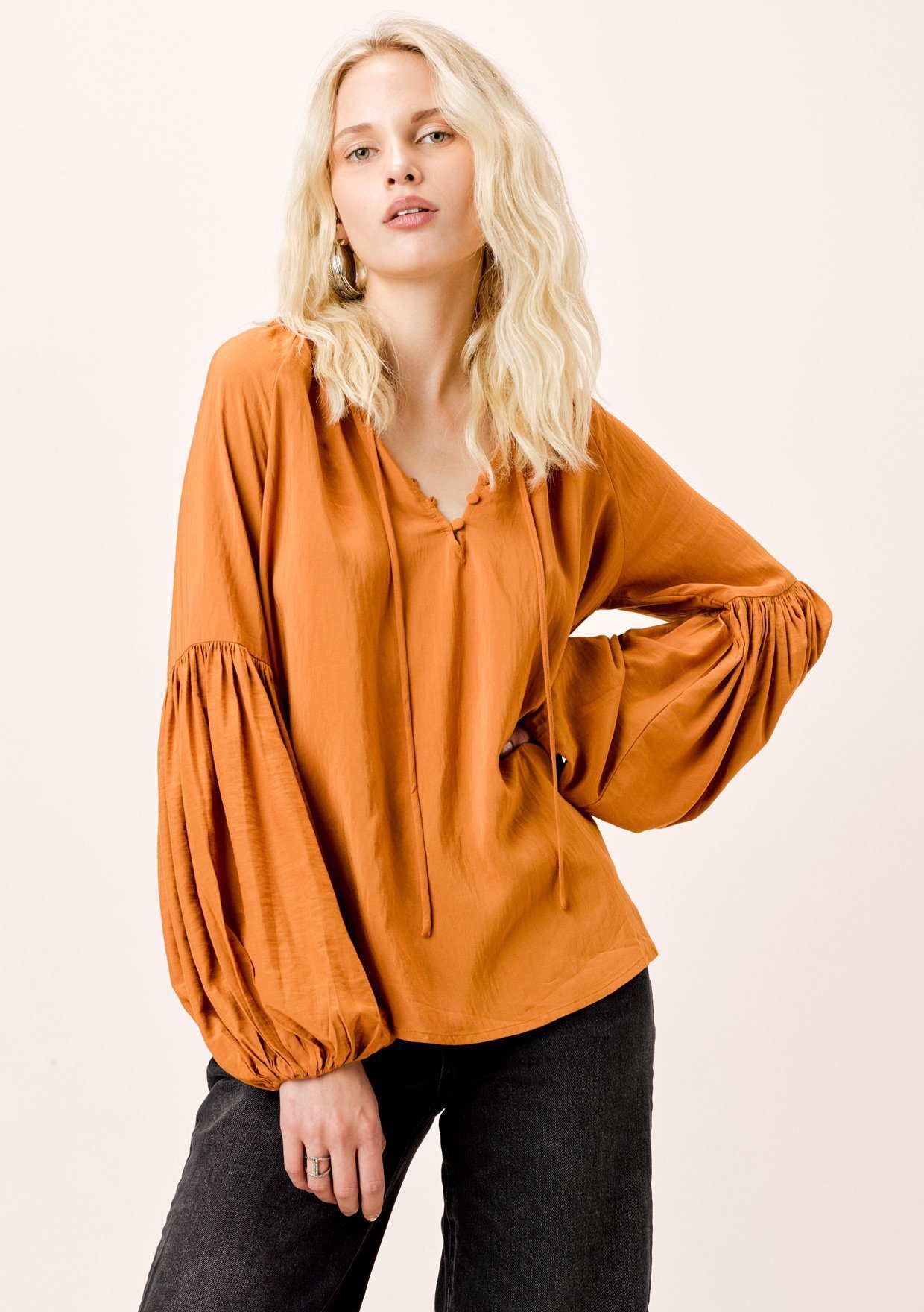 5.
I'm a super sucker for a great white top. I'm dying over this kinda one should top. And it's under $30! I'm ordering 2!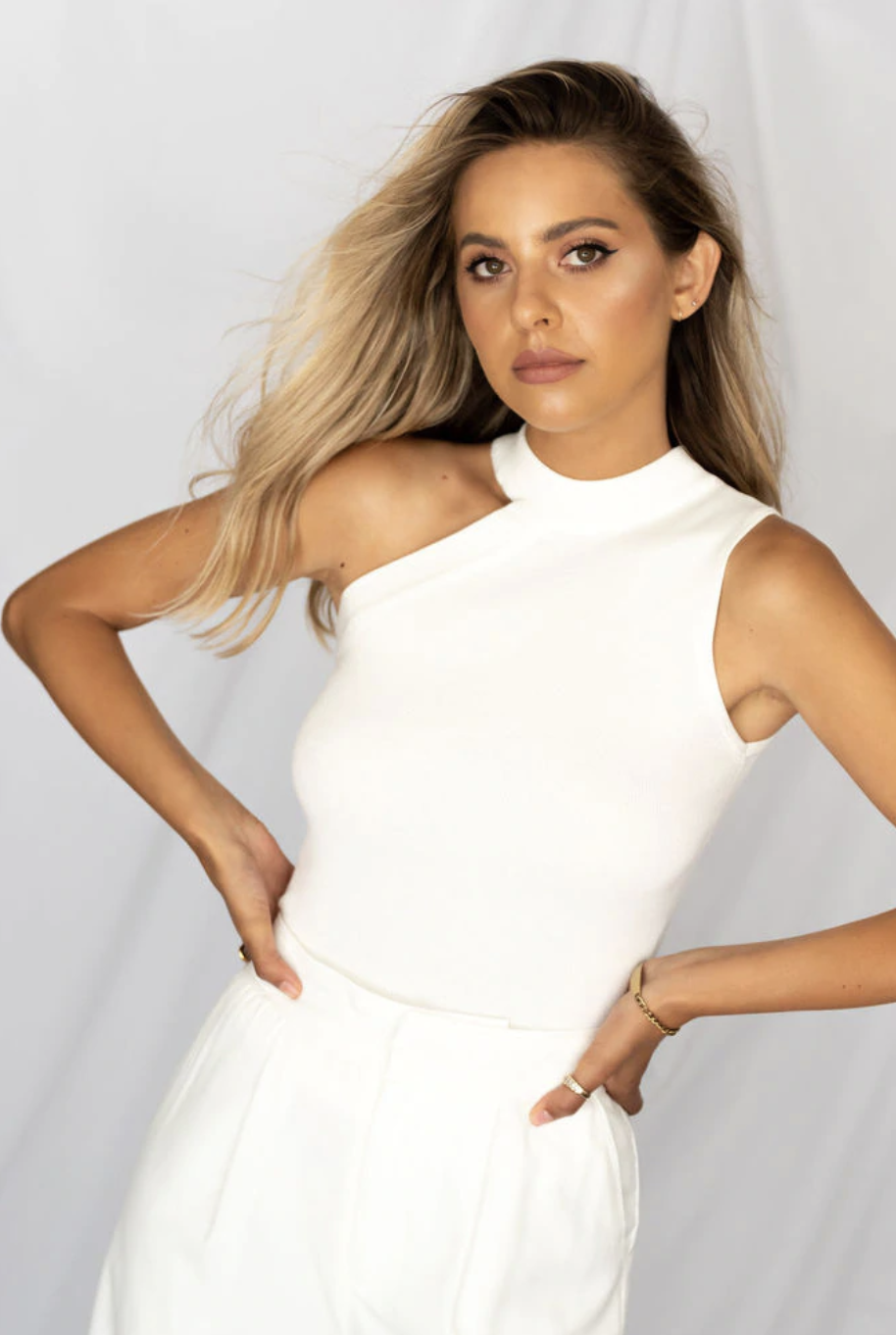 6.
Can you tell I have a thing for balloon sleeves? BTW this one comes in black too!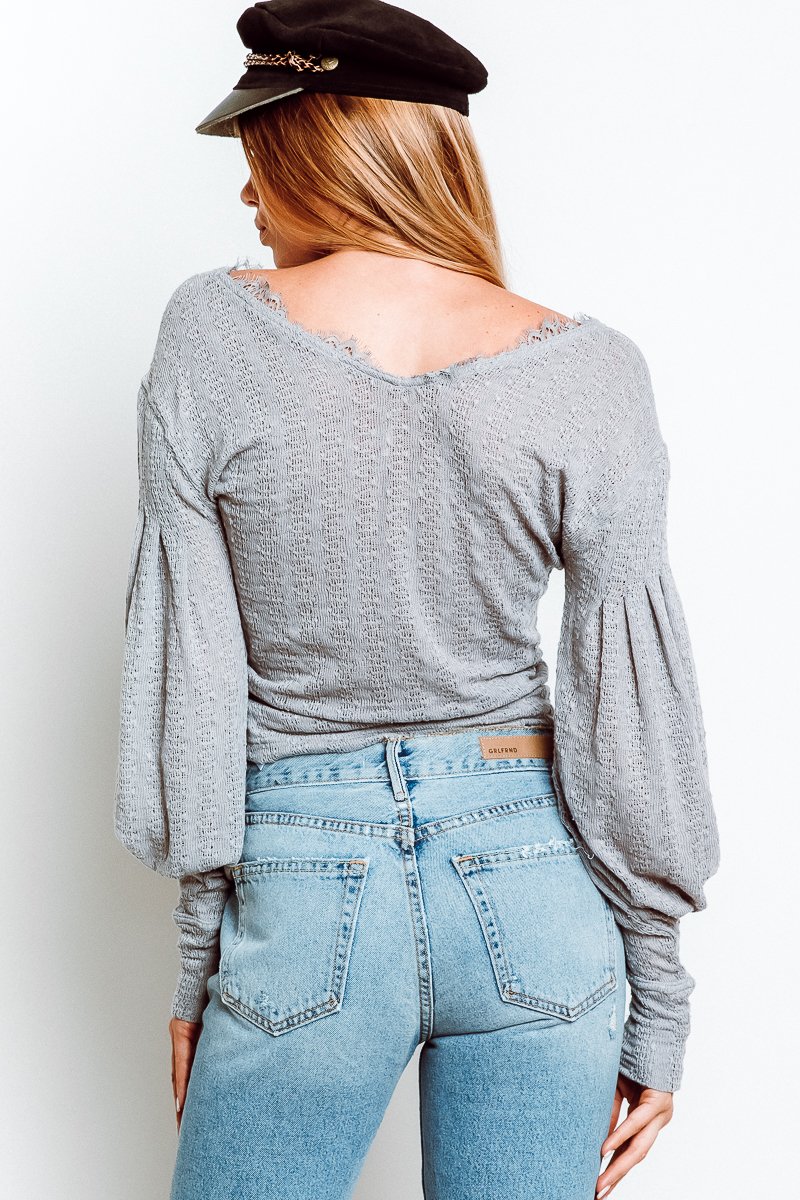 Free People Dreamgirl Top $68 via SHOP BLUE EYED GIRL
7.
Slinky sexy tank ✅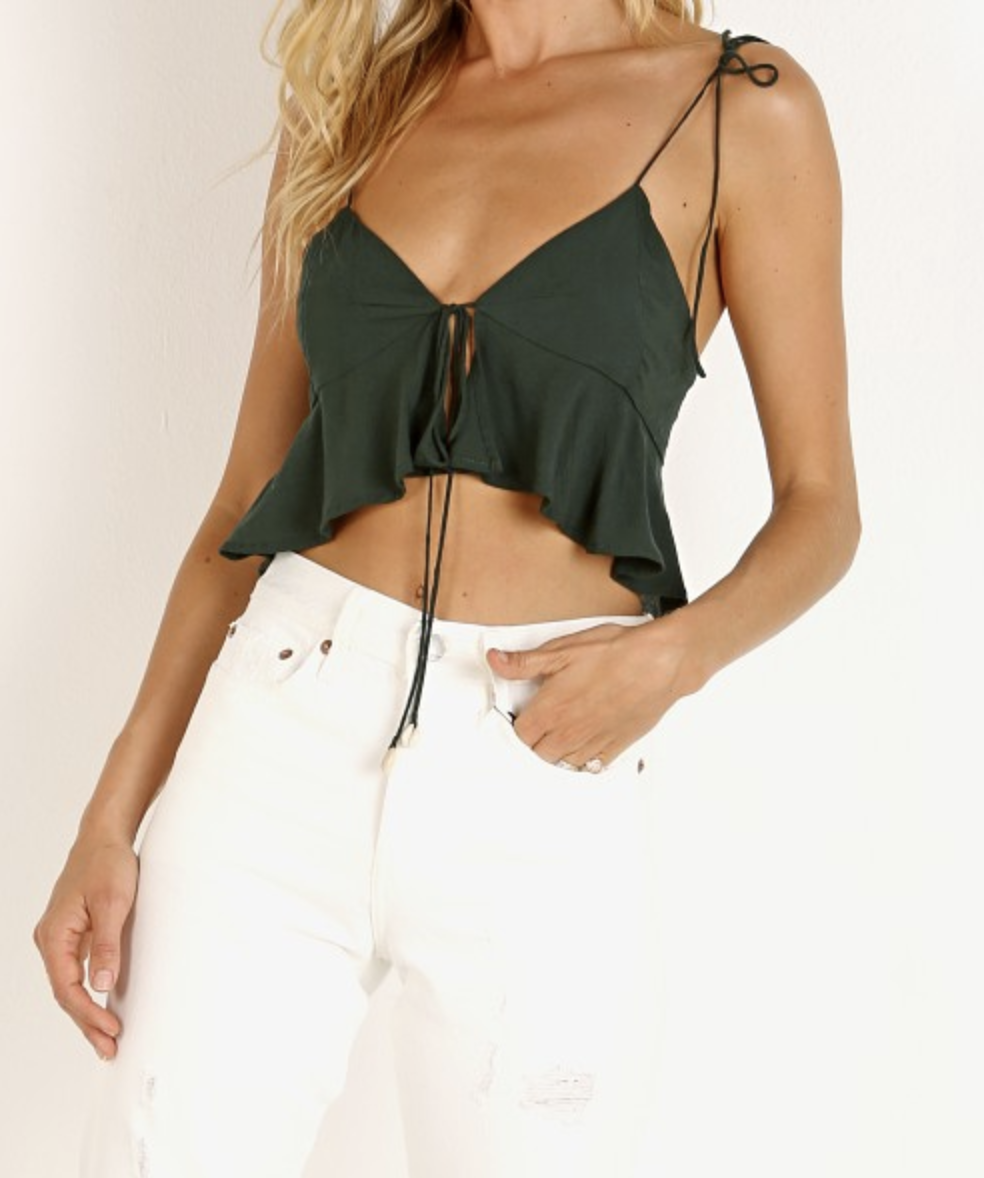 8.
Pretty prairie tops are perfect to pair now with your cutoff shorts. Wear them in the fall with straight leg pants and an army jacket. Trust me, you'll see prairie and military details everywhere this fall.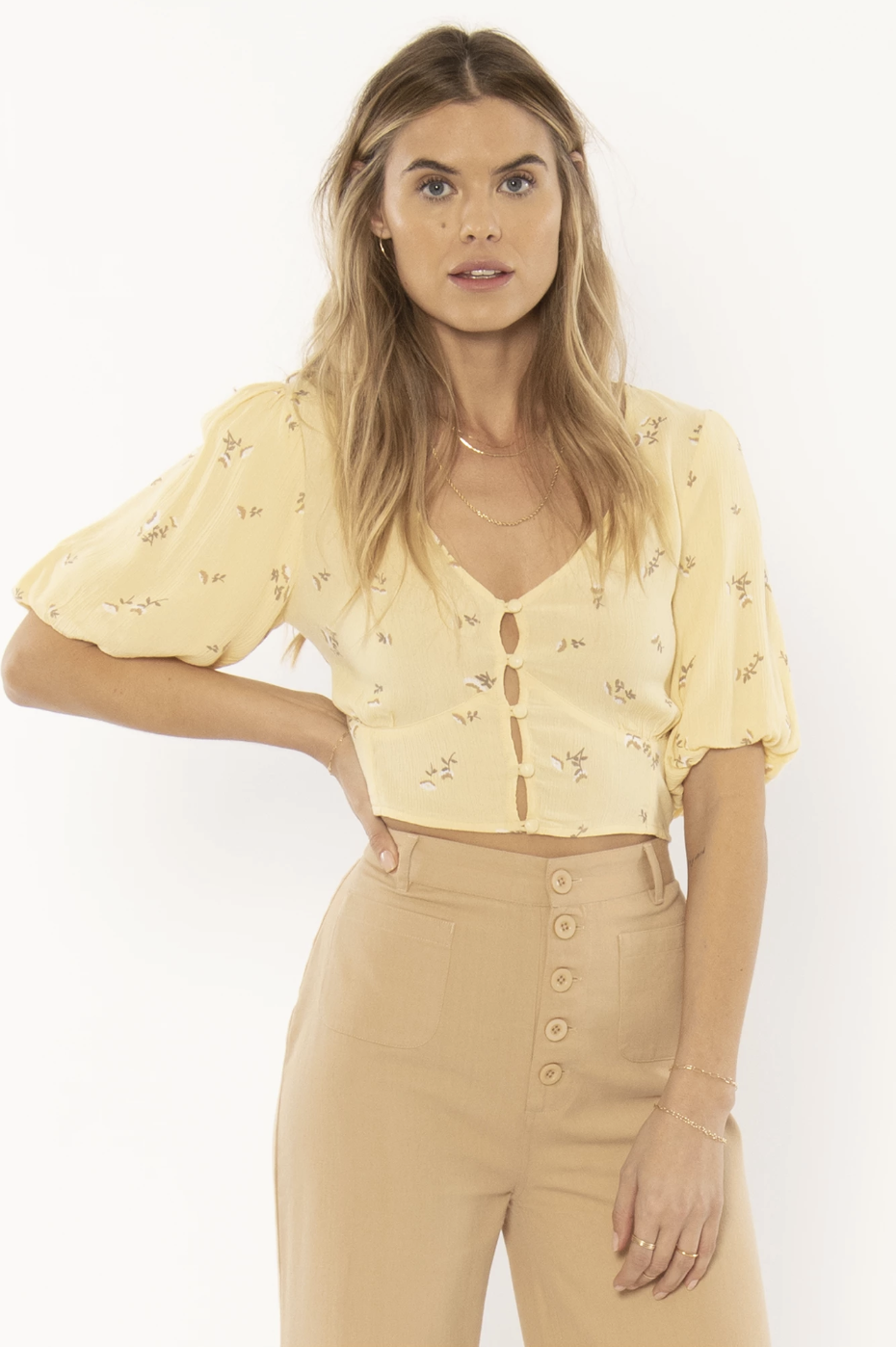 9.
Just say yes to polka dots!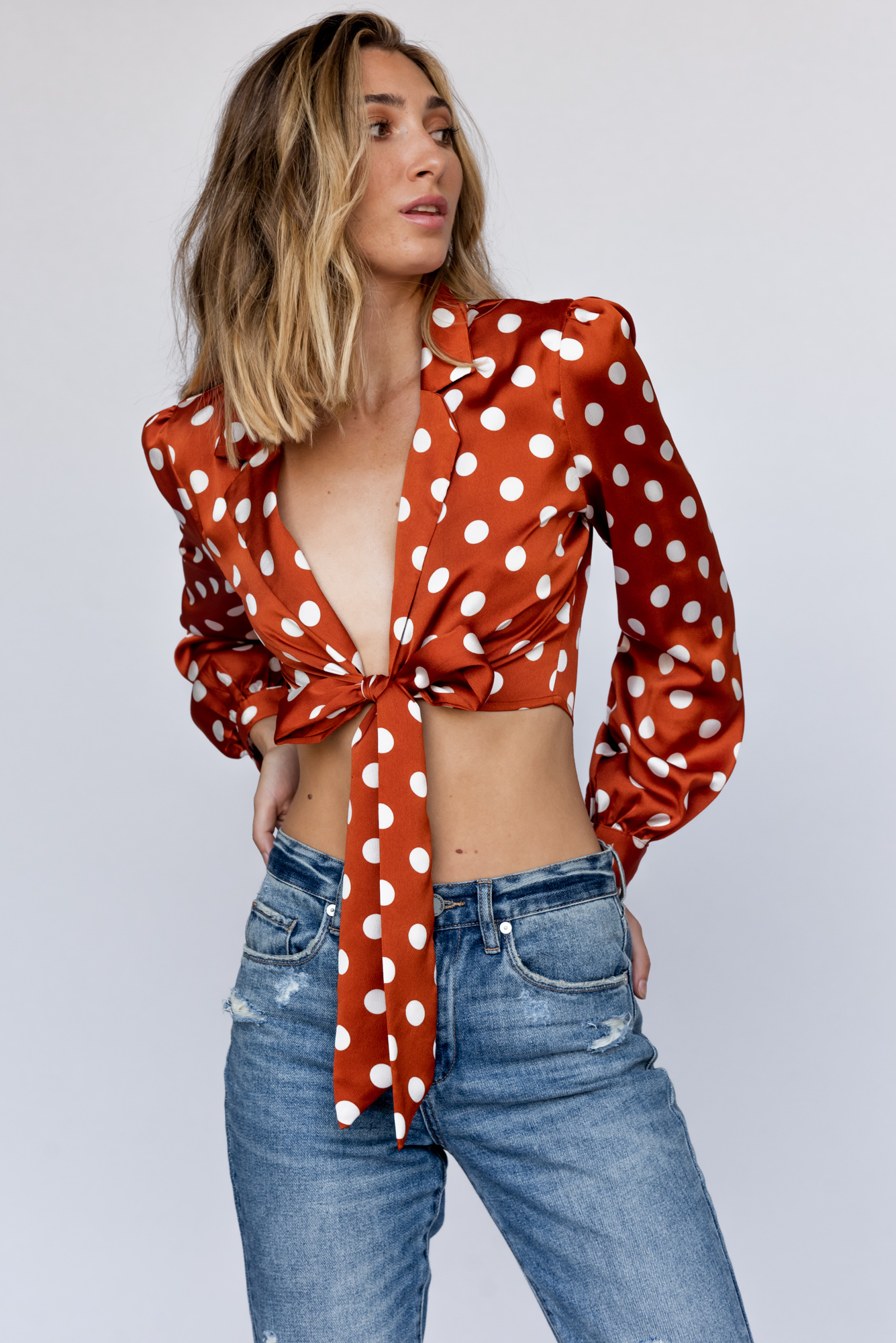 10.
Sheer lace bodysuit with ruffle, scrunchie and ruched details, we're in!