As much as we all love the "Coachella Fashion Season" with it's whimsical, over the top boho vibe, I'm also happy when it's over. For the last couple of weeks I have been checking out all the best and worst styling from the biggest event to kick off the festival season. As I took a look at the best styling Coachella had to offer, I thought about which of these looks can translate into real street and off duty looks we can all wear this summer. Here are our top pics for Coachella style.
The High Waisted Maxi
OCSR friend & former model Magan rocked two perfect looks for the week one of Coachella. She started day 1 with a bright printed maxi from MINK PINK paired with not-so-simple bikini top from MIKOH. This simple yet spot-on styling was perfect for the event and can easily be worn for walking the streets of the OC or attending a great back yard BBQ.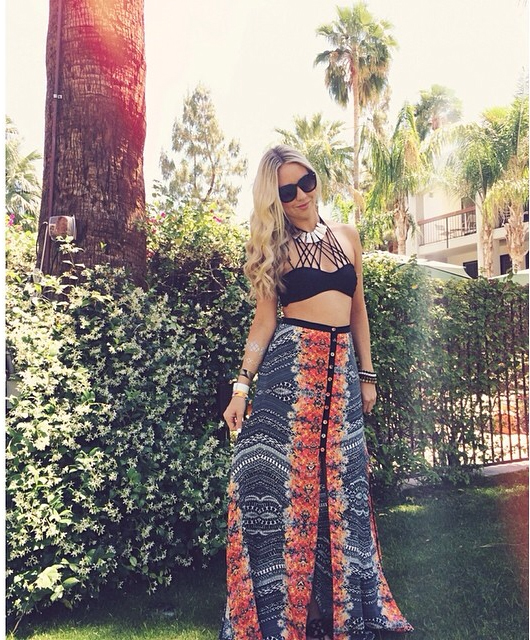 Accessories Matter!
Day 2.  Magan rocked a simple dress with a perfect execution of accessories and of course Flash Tattoos. A vintage belt, statement necklace, fringe bag, and studded flats are accessory perfection to accompany almost any look.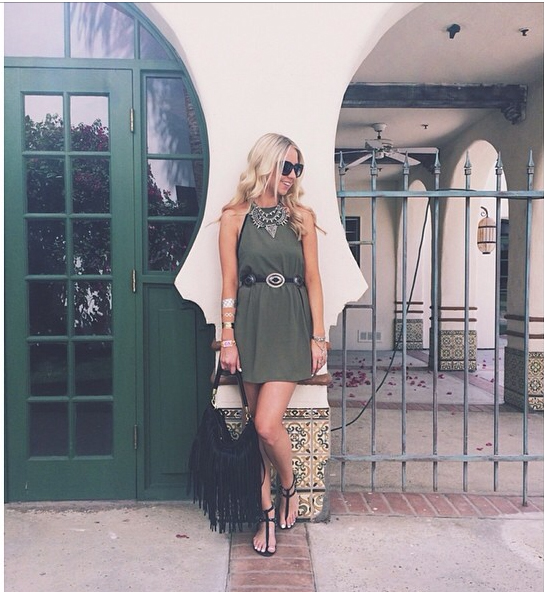 The Pleated Midi
I love this skirt! This look can go from laid back to chic with a simple change of accessories & shoes.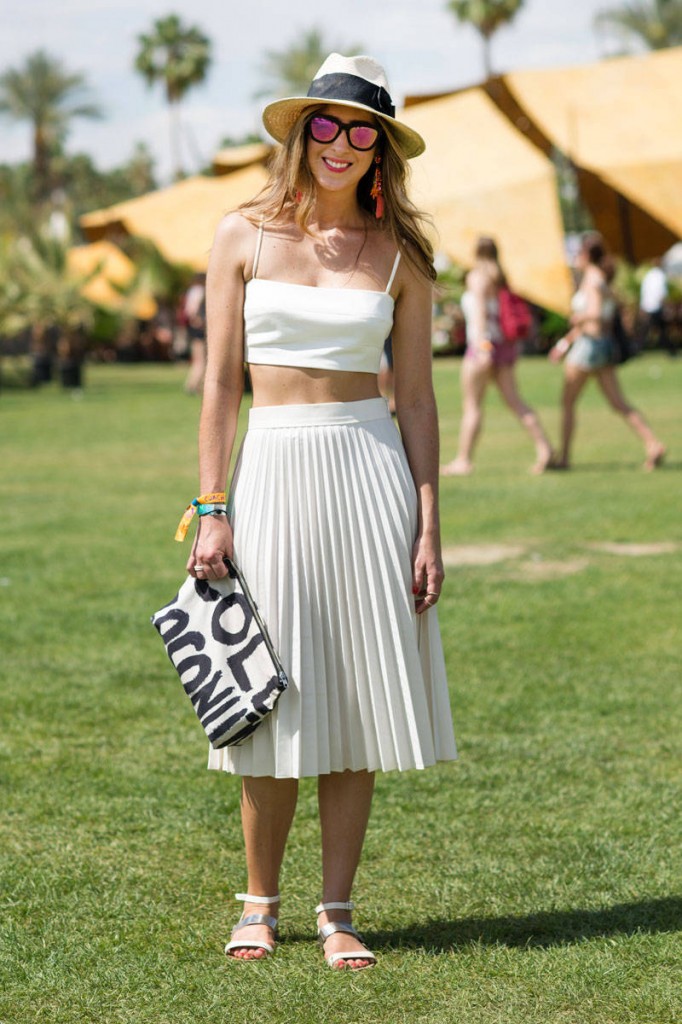 The Tunic
Ladies, the Tunic is a summer staple, no matter if it's worn as a beach cover-up or a mini dress! This simple tunic has infinite accessory and shoe options. Pick your favorite, then pick again and again for several different summer styling options.

The Statement Piece
We all like to have that one piece of clothing everyone drools over, right? I love that his statement is on the back of the vest. When it comes to wearing statement items or novelty items, make sure the rest of your look is subtle. This allows the statement pieces to stand on it's own.

Vintage
This look is so sweet and easy, I just love it. The delicate lace top, cut off shorts with a pair of Stuart Weitzman wedges-Perfection. Don't get hung up on how short the shorts are, you can find shorts that work for your size and age.

Lace & Gladiators
I'm currently obsessed with knee high gladiators! Not to worry if these are too much for you, a simple pair that stop at your ankle would work just fine for this simple summer look. How can you go wrong with a white dress and a denim shirt? You can't!

The Kimono
This spring has been all about the kimono, they're everywhere and the hippie chic in me loves them! What a great light weight piece to put over simple shorts and a tee or jeans or a dress to give your look a fresh spring summer bohemian feel.

Crochet & Shorts
Not so boho? Not to worry! This look is perfect for the girl with classic style. By adding a little texture, like crochet you can give your tailored shorts and tasteful wedges a romantic feel.

Matchy Matchy
Love the idea of fashion and street style? Me too! This matchy matchy is so on point as one of the fashion world's biggest trends.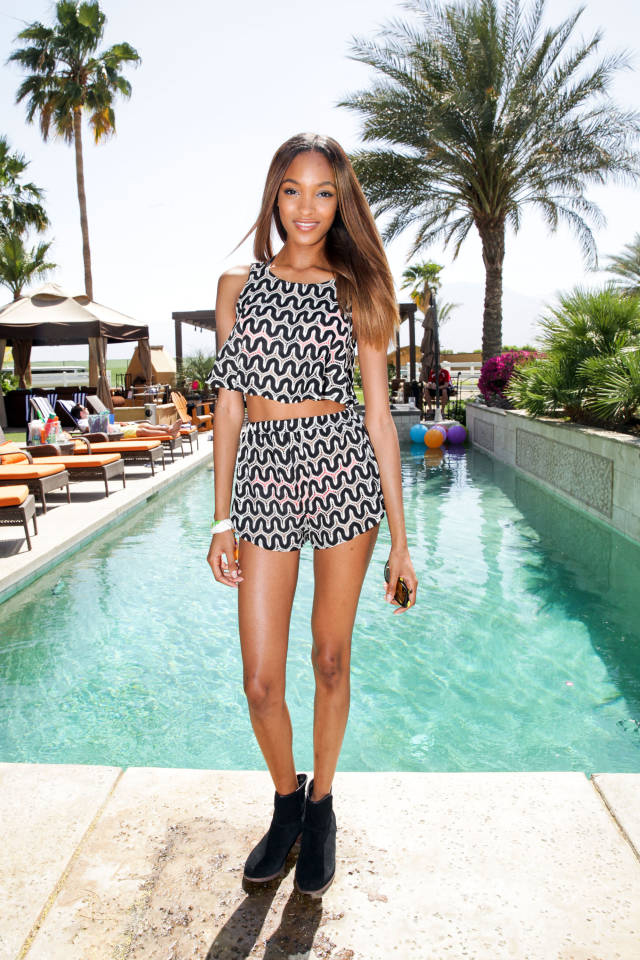 Photo Sources: Elle.com & HarpersBazaar.com