Take a look at day 3 of our vintage style series featuring the beautiful Sophie! Make sure to join OCSR, Macalistaire Vintage, Wandering Y* Designs, La Weez Jewelry, Taim Boutique & Sasha Boutique for a fun night of shopping at our Upcycle Style Event. See you there!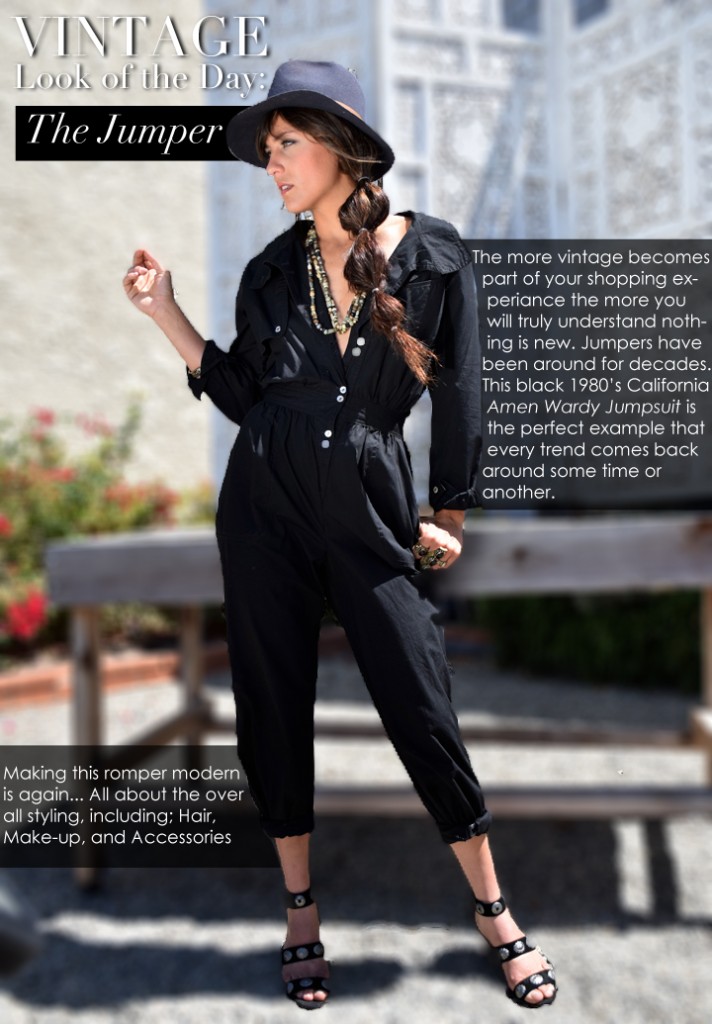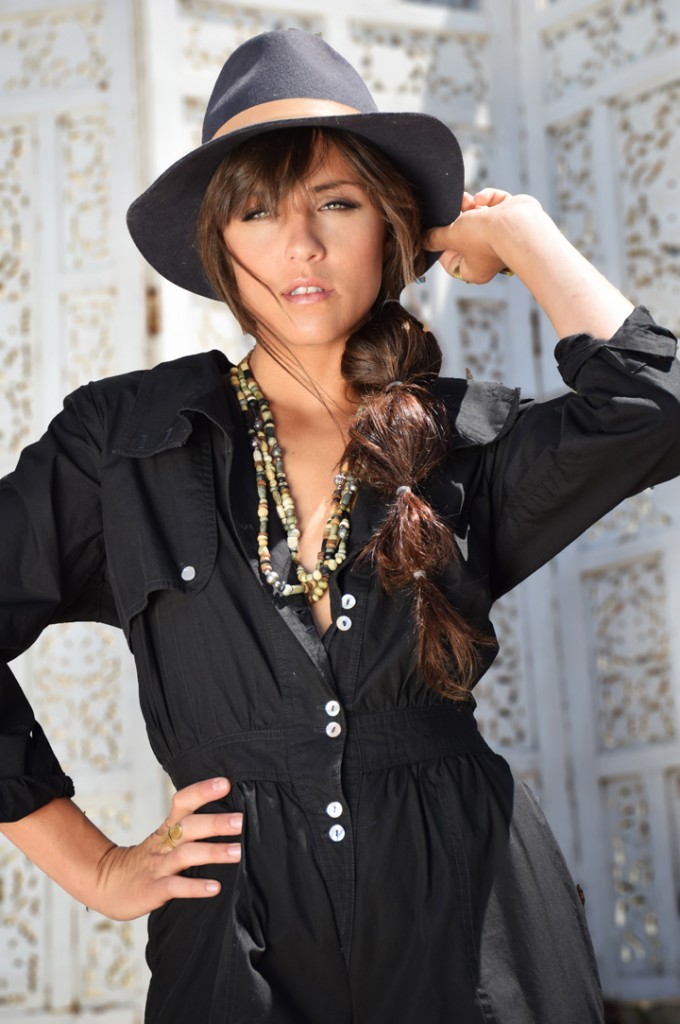 Black 1980's Amen Wardy Jumpsuit with front pockets, 3/4 sleeves, and wide collar. California brand from Macalistaire Vintage at Sourced.
Model: Sophie Marie Rothe// Hair & Make-up: Swell Beauty// Stylist: Katie O'Sullivan from Styled by Katie & Kirby Morris from Fashion by Day// Photography: Rachael Dickens// Set Manager: Natalie Dickens// Location: Sourced.