8 Looks for your 4th of July Celebration
BBQ's, fireworks, picnics, pub crawls, and beach parties are just a few of the ways we celebrate our Independence Day. We put together 8 looks that will work for any SoCal 4th of July celebrations.
Styling yourself for this casual holiday is about comfortable, effortless style. Shorts & Tees, Rompers, and Minis are just a few pieces to inspire your independent style.
Tasty Style
One styling trick all SoCal gals need to know is the easy art of layering. This look is simple! A casual shirt dress, flannel (tied around the waist-for style & an added later of warmth for later) and mule booties. Done and Done!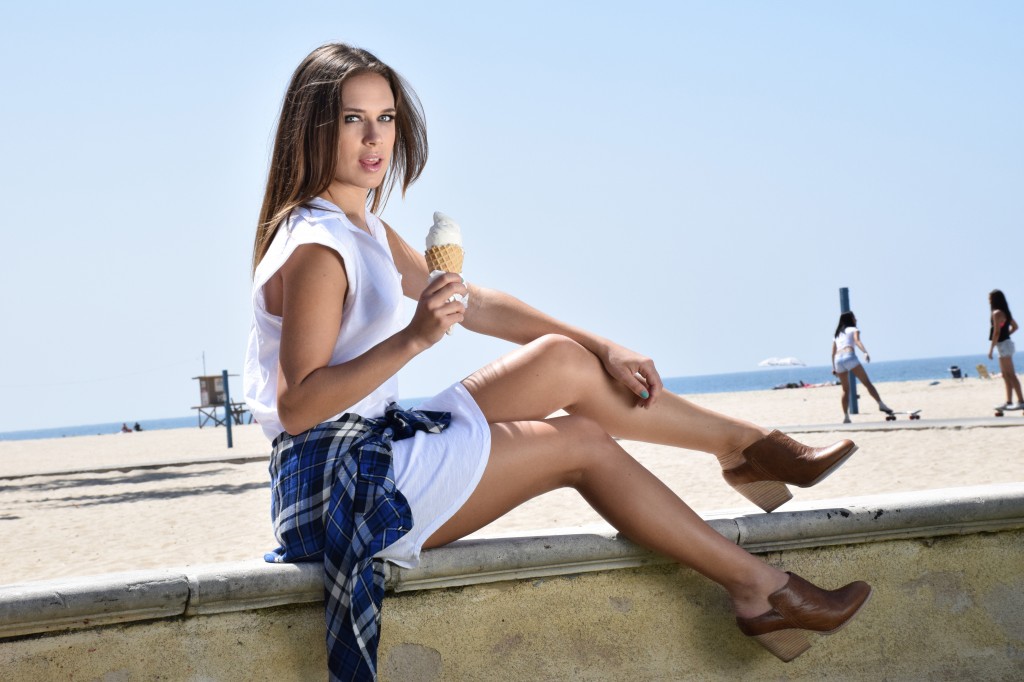 Dress: Michael Stars// Flannel: Rails both from Blue Eyed Girl// Booties: Jeffery Campbell from Swirl Boutique
Beach City Style
Spending the day boating? A family BBQ? This little romper is easy and all you need to finish off the look is shoes. Sandals, Wedges or Booties would pair perfectly.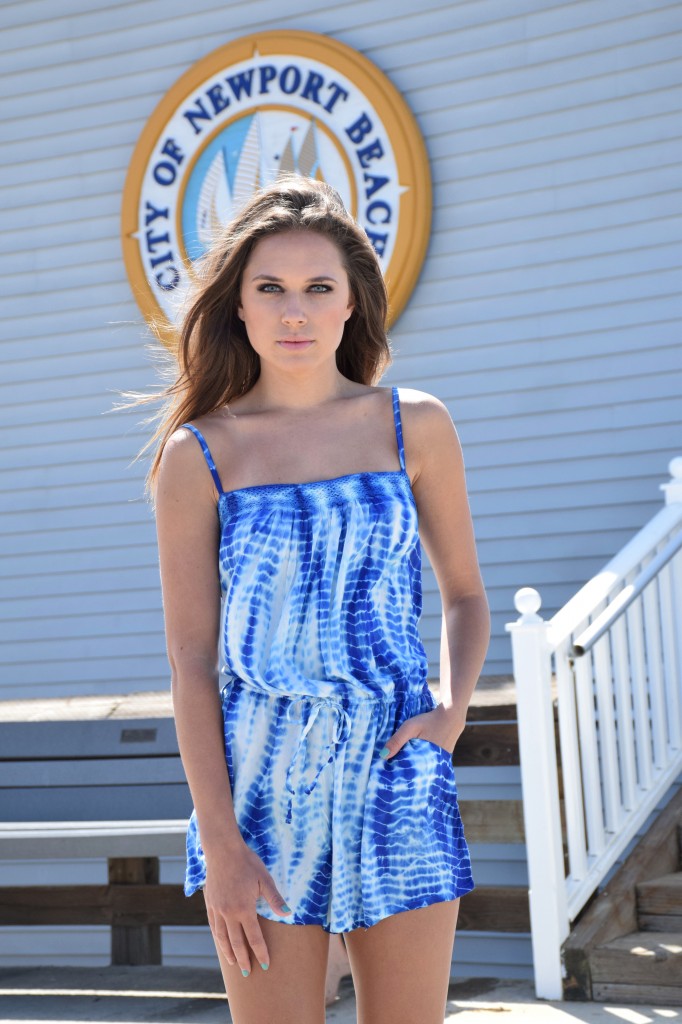 Romper: Raga from Swirl Boutique
Stars + Rock & Roll = All American
Who doesn't love a concert tee and shorts? EASY!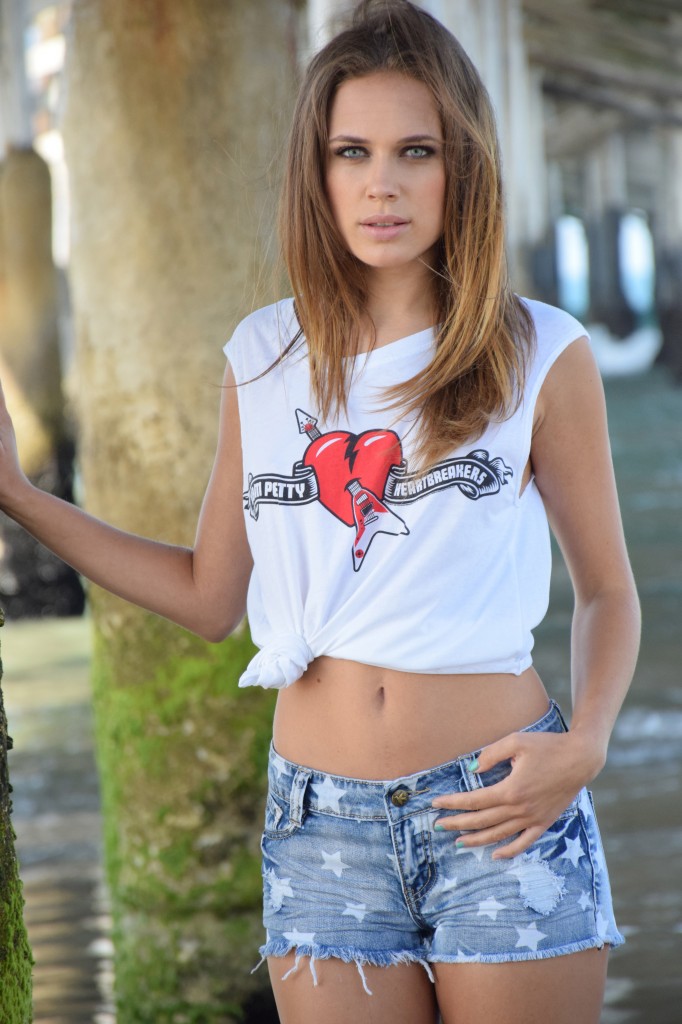 Tom Petty Concert Tee: Chaser Brand from Swirl Boutique // Star Shorts: Others Follow from Blue Eyed Girl
Made in the USA
More shorts & tees…. Have fun and be festive in this Made in the USA Wildfox printed tee. You don't have to wear red, white and blue to feel patriotic this 4th.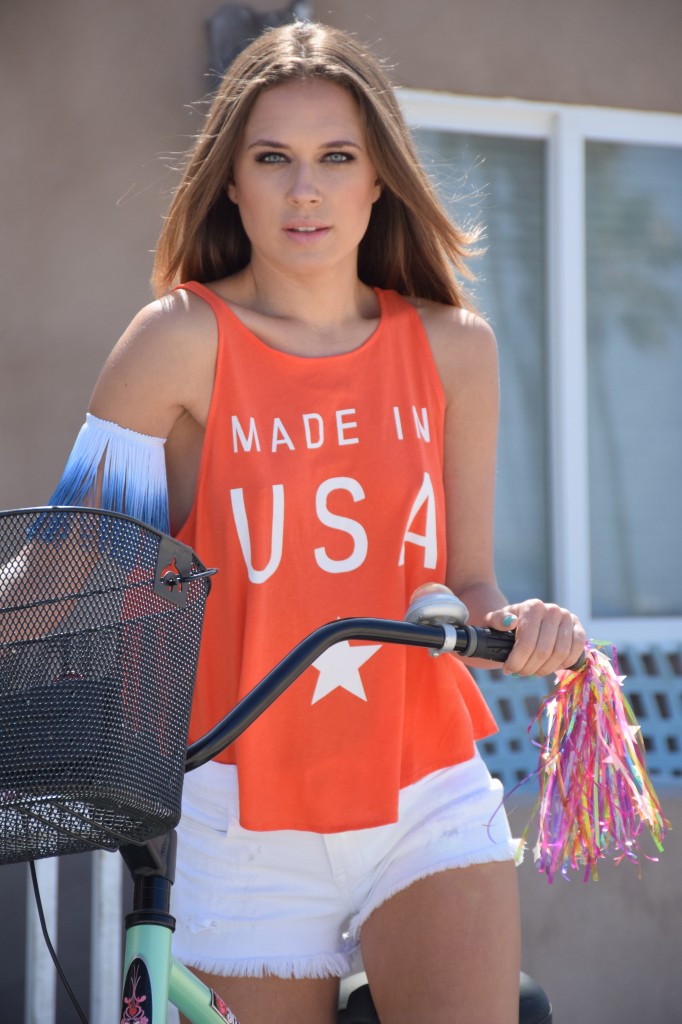 Tee & Shorts: WILDFOX from Blue Eyed Girl// Fringlet: Crafturday
Sandy Chic
Layered separated are always a good choice.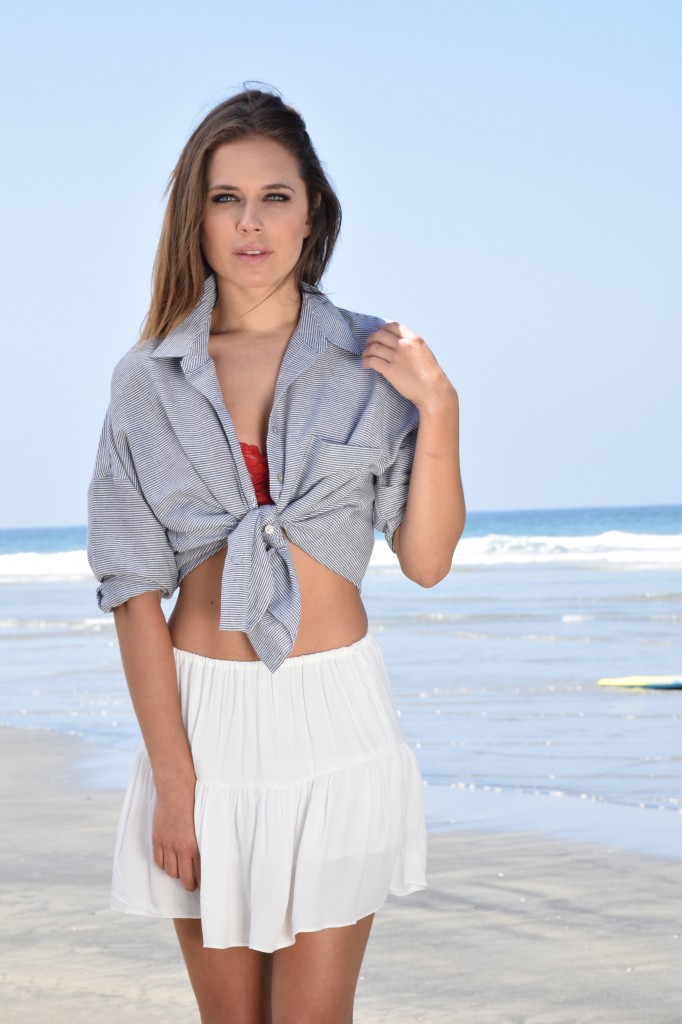 Top: Joa Los Angeles// Skirt: Olivaceous// Bralette: Flawless all from Swirl Boutique
Red, White & Blue
We love this look! A dress is always a great choice. Have fun with the way to put your patriotic look together.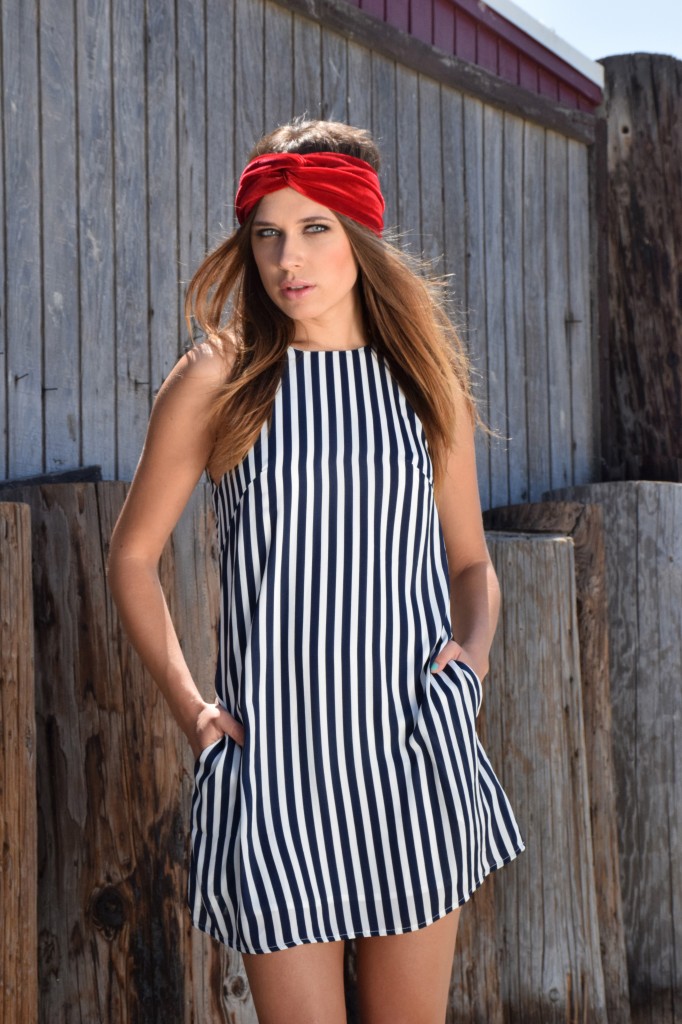 Dress: Olivaceaus// Turban all from Swirl Boutique
Not just a Pair of Jeans
Hot Hot Hot!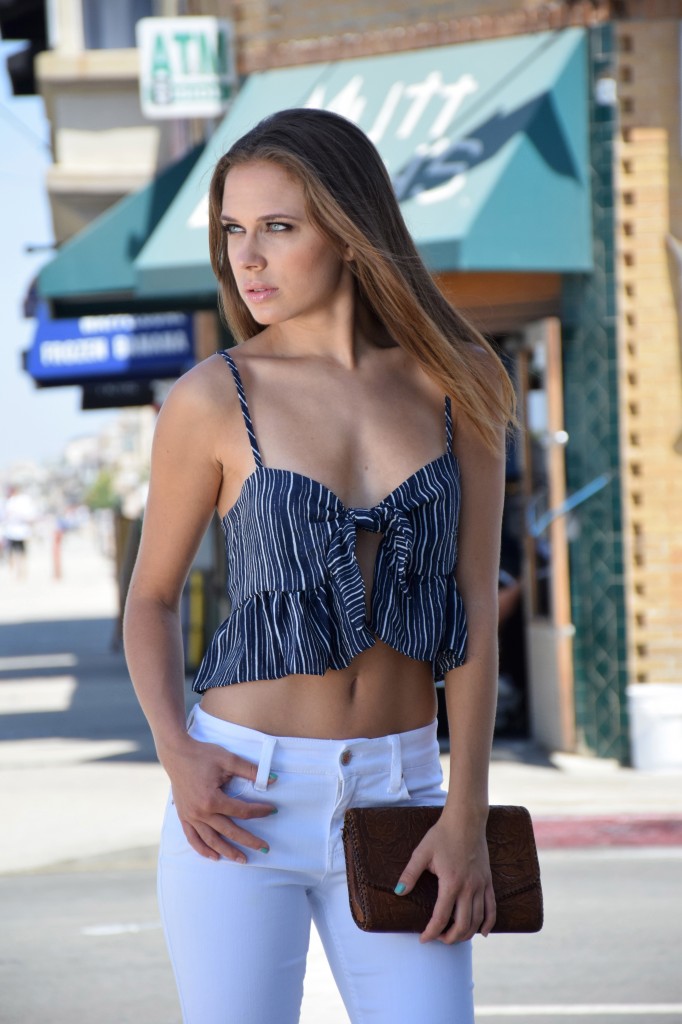 Top: Olivaceous// White Denim: Level 99 all from Swirl Boutique
The Perfect Beach Towel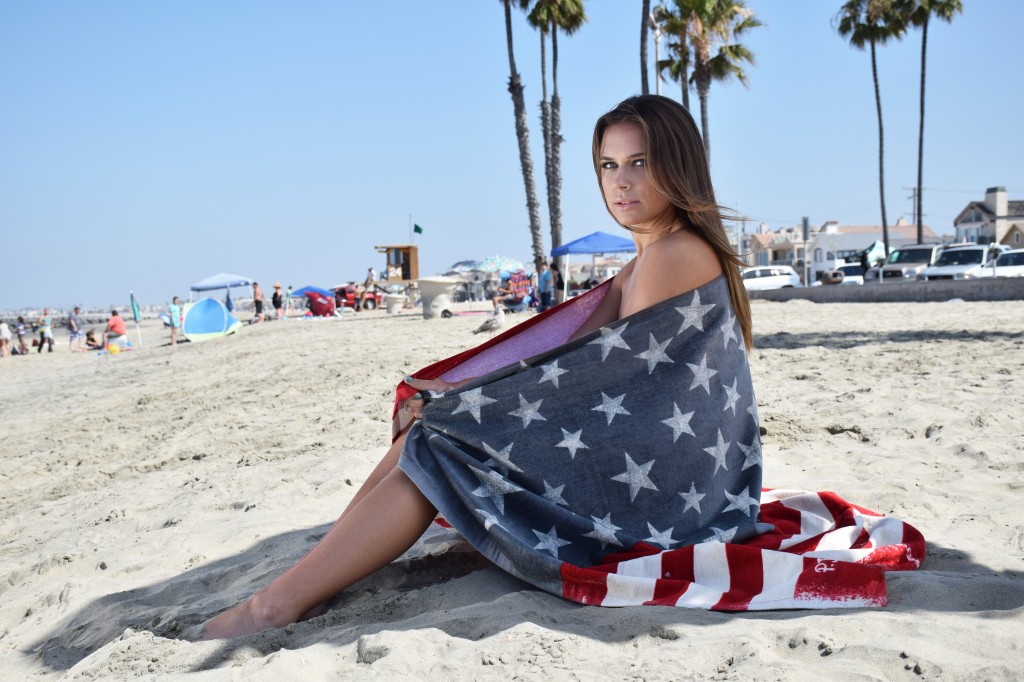 Towel: PJ Salvage from Blue Eyed Girl
Thank you to Blue Eyed Girl and Swirl Boutique for providing clothing for our 2nd annual Stars Stripes Style.
Model: Caroline Basehart// Hair & Make-up: Swell Beauty// Stylists: Katie O'Sullivan from Styled by Katie & Kirby Morris of Fashion by Day// Photography: Rachael Dickens