Pürre Boutique, located at the Camp is Costa Mesa, has a laid back, cool girl vibe. With eco-friendly body products, trendy clothing (any girl can afford), and amazing jewelry from local designers like Raptor and Kula Kai, this boutique is a must for boho babes.
We put together 6 amazing looks from Pürre Boutique to help inspire your summer style.
Layers & Proportion
When it comes to layering your look, any time of year, the key is proportion. High waisted pants need to be paired with a shorter top, like a crop top (doesn't need to be this cropped) or tucked in. The reason for this proportion? High waisted pants give the illusion and/or accentuates the  hour glass shape.  There are two reasons for an open shall of kimono over this look; one, it adds a practical layer of warmth and also covers up a bit of skin if you choose to show off a little more midriff.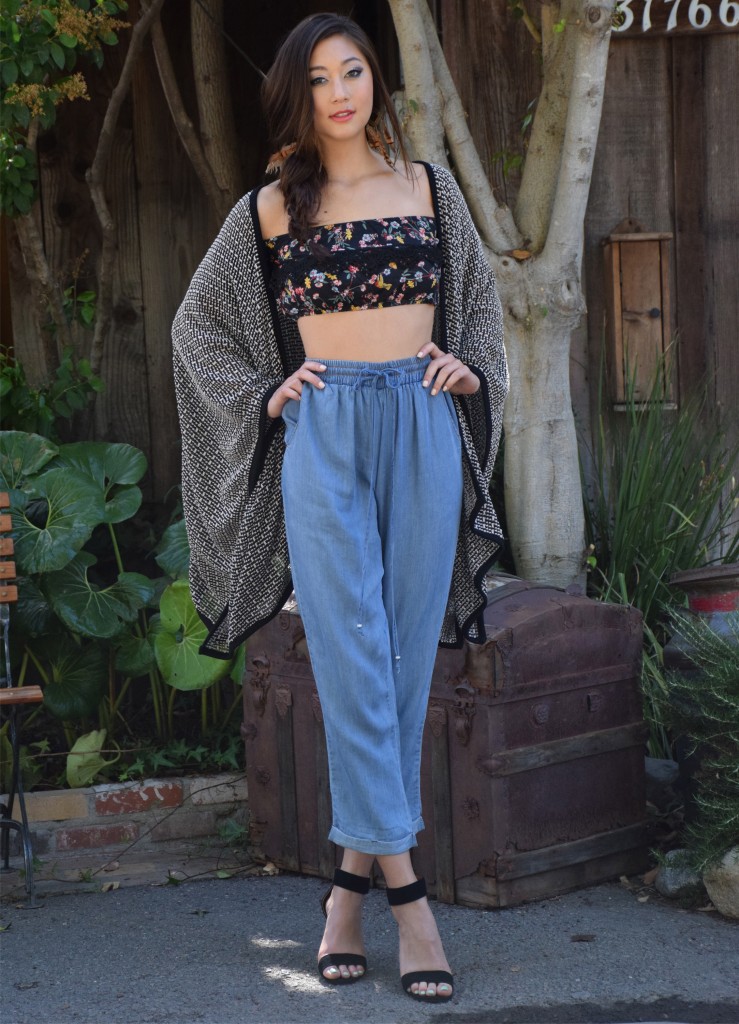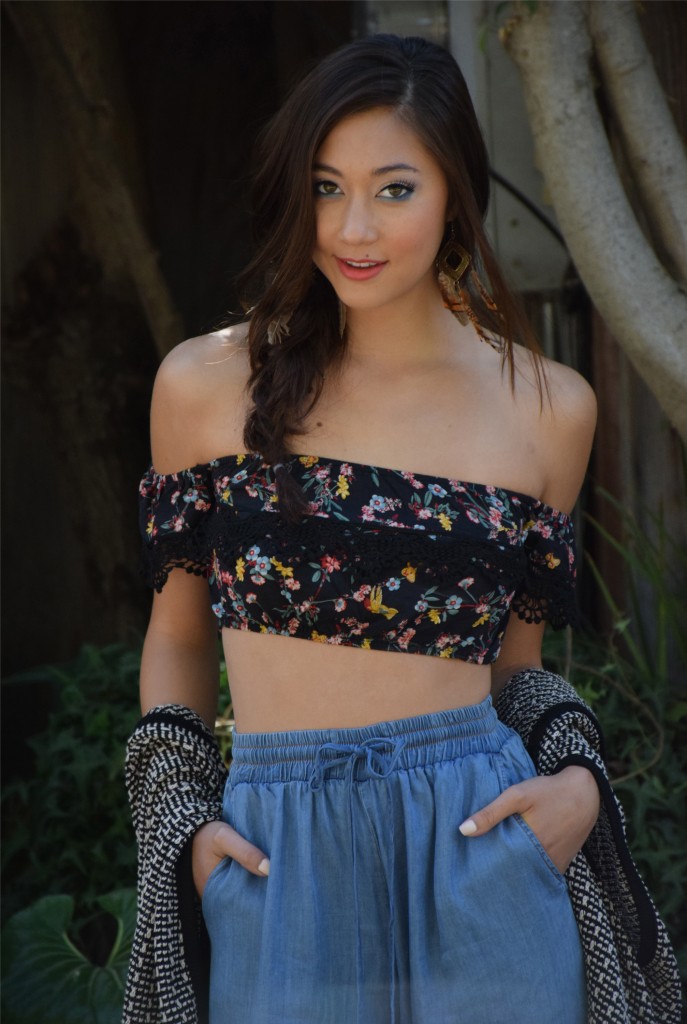 Crop Top: Cotton Candy// Knit Shall: Love Culture// Chambray Soft Pant: Mono B// All Clothing ℅ Pürre Boutique// Shoes: Jeffery Campbell "Fox Trot"
Sheer Street Style
It's Summer…. Show a little skin! These printed slouchy pants have been a huge trend and a personal favorite of the entire OCSR team this Spring/Summer Season, we paired these pants with a simple, cream open knit tank and booties for that laid back street style vibe.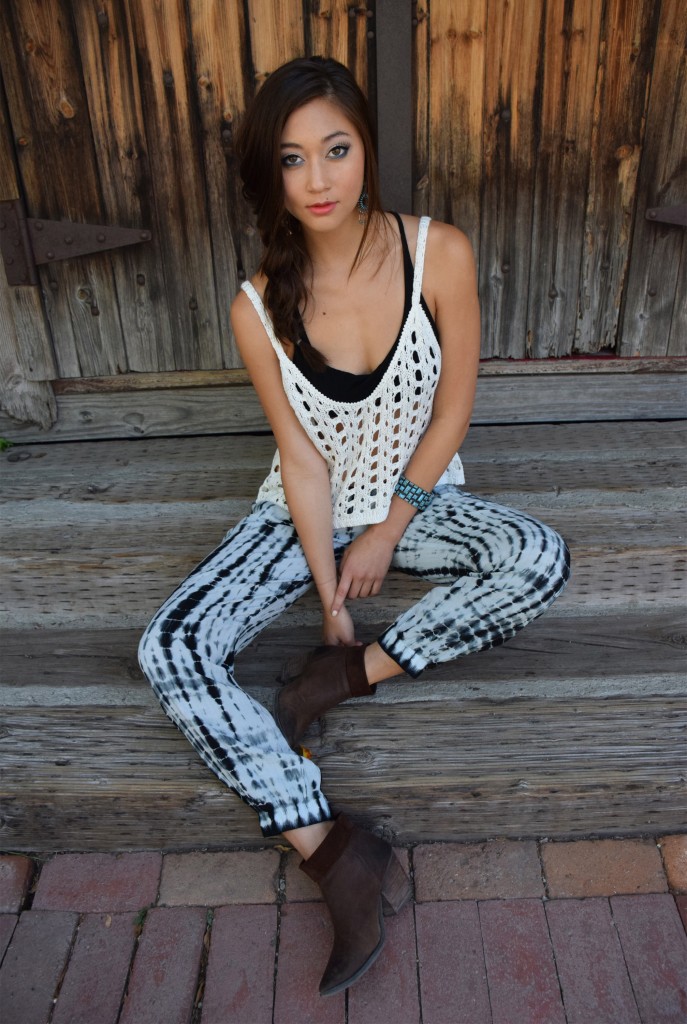 Knit Tank: Cotton Candy// Printed Pants: Olivaceous all ℅ Pürre Boutique// Booties: Jeffery Campbell// Jewelry: OCSR Studio Collection

Mix it up
This chic bohemian look is all about texture. Texture gives your look depth and visual interest. The detail on this tucked in tunic is beautiful. We took the navy blue in the embroidery, paired it back to a textured navy short and added a pair of suede caged heels which gives the look an air of summer sophistication. STYLIST TIP: When pairing different textures make sure they have similar "weights" for example linen and silk and perfect warm weather pairings just like silk and wool are wonderful warm weather pairings. Silk works with every texture you mix it with, it's worth the investment.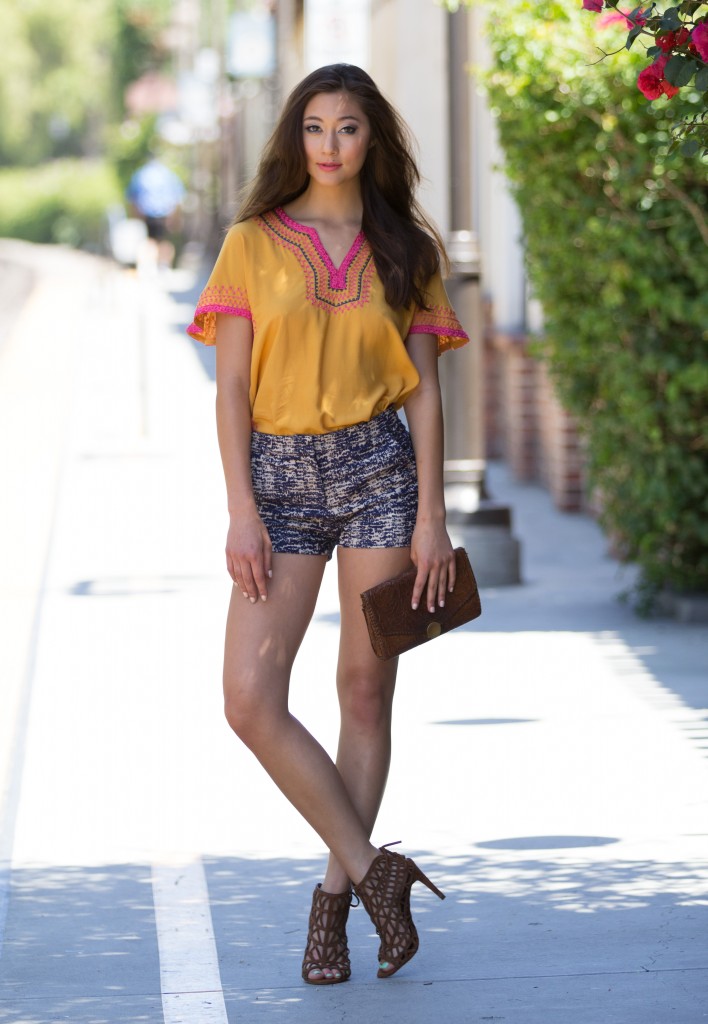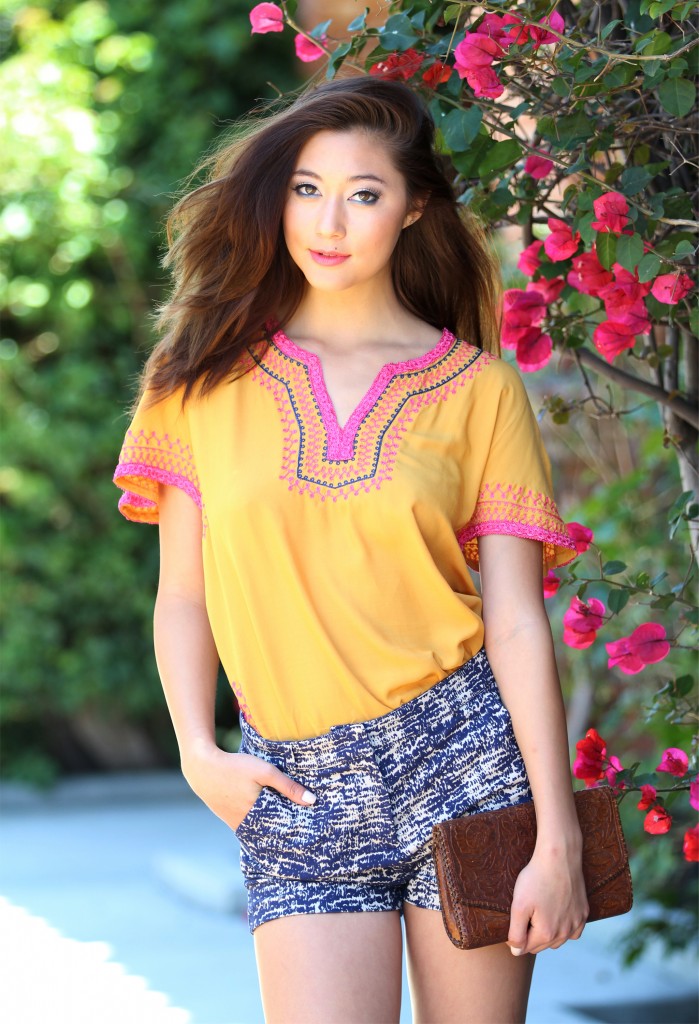 Top: Love Stitch//Shorts: Let Her Be all ℅ Pürre Boutique// Clutch: Vintage
Soft Sophistication
There is always something special when you see a woman with an effortless ease to her style. A maxi dress can transform from a simple beach cover-up to a sophisticated evening out. This is where accessories and hair & make-up come into play in your personal style. Having versatility in your ability to restyle not only your clothing but your hair and make-up too will give your looks more range.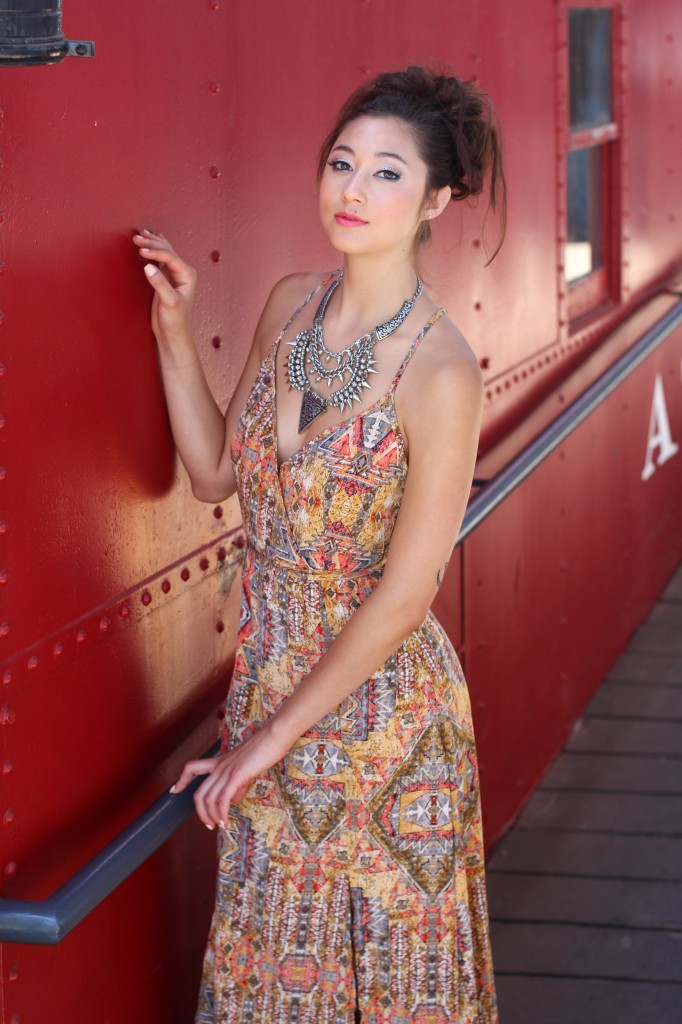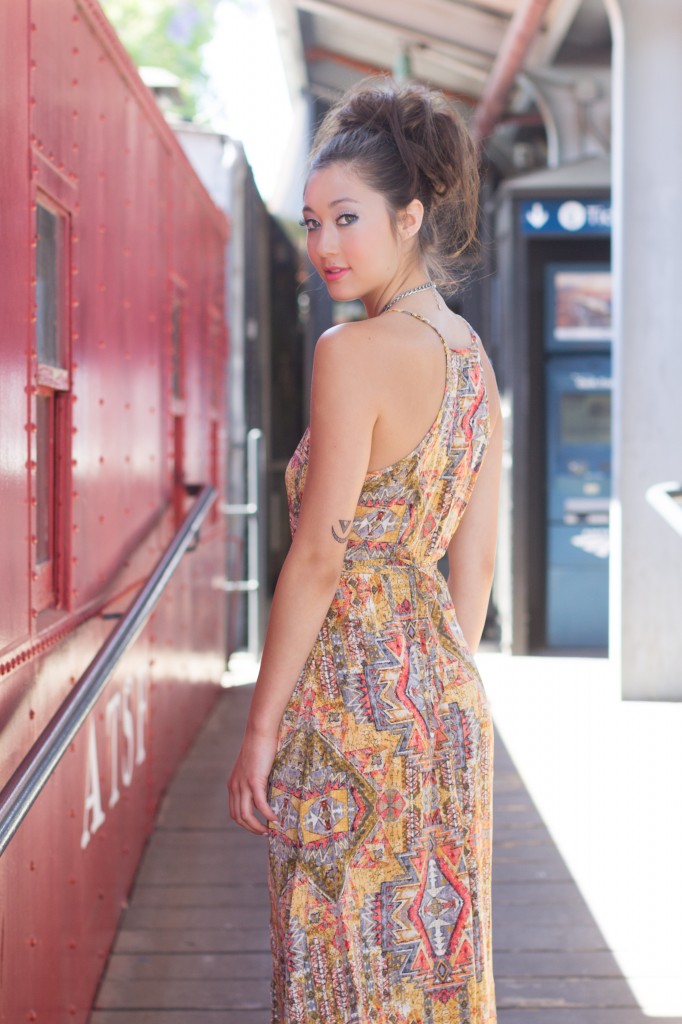 Dress: Art & Co. ℅ Pürre Boutique// Necklace: Zara
Easy Breezy
Mastering texture and print are much easier than you think. For starters, keep the textured item a solid color and then have fun with the print. We took this sheer, textured dress and simply added another sheer kimono for a soft, easy, flirty vibe.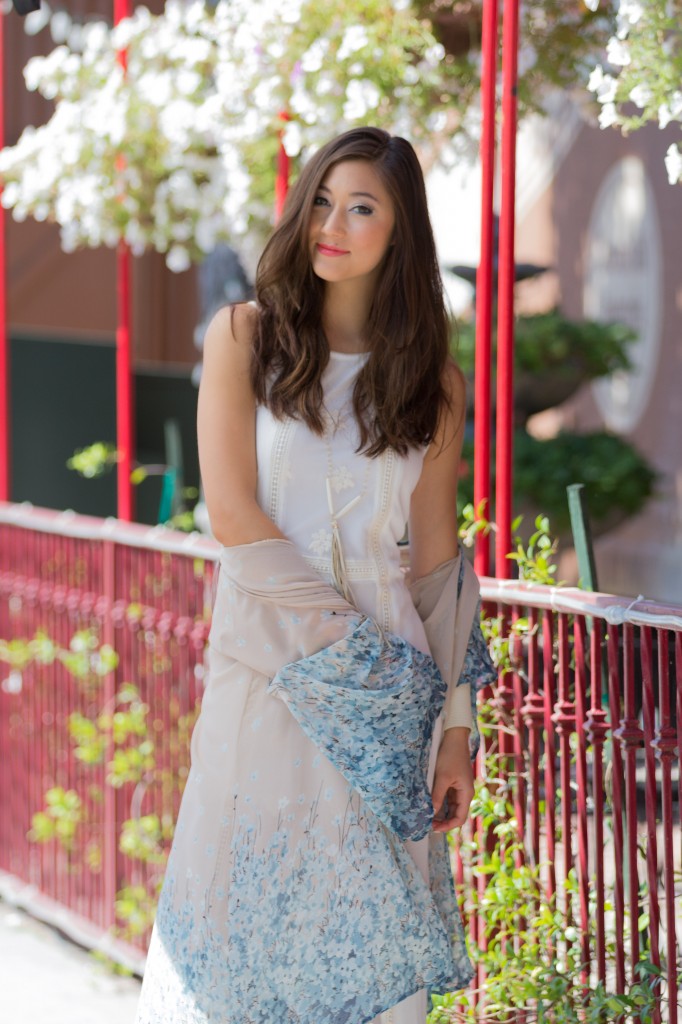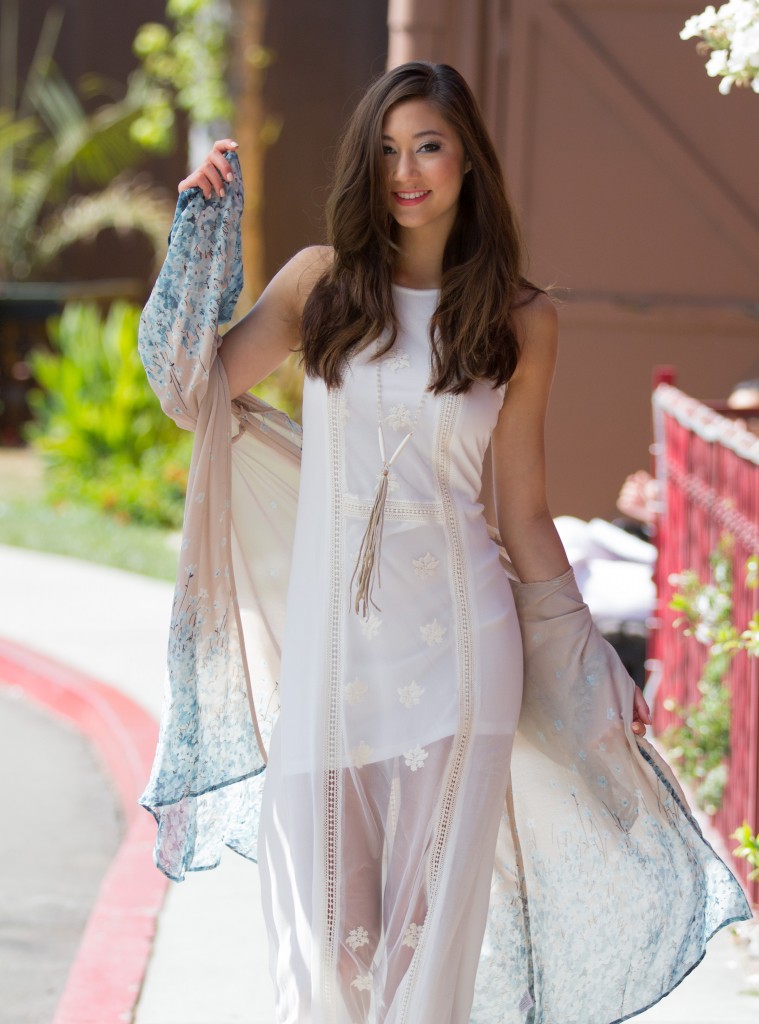 Dress: Mono B// Kimono: Umgee USA all ℅ Pürre Boutique// Jewelry: ℅ Earthy Luxe by April Martin
Unexpected Restyle
With a little imagination clothing can be transformed into something new and fresh. We transformed a maxi dress into a high waisted maxi skirt. This is great for strapless maxi dresses that have been hemmed for flats.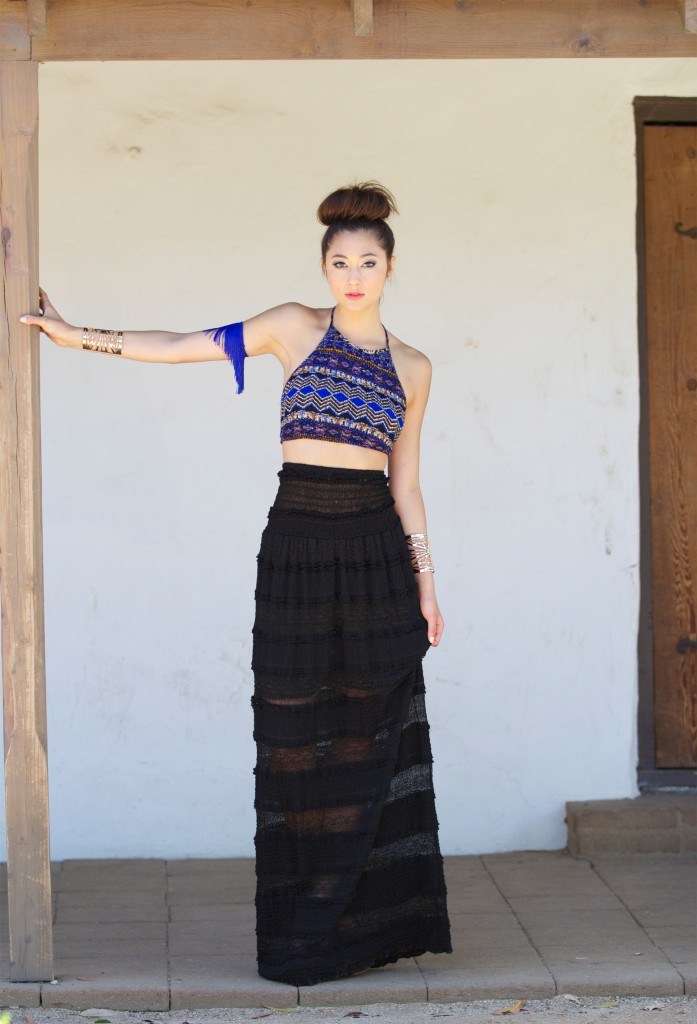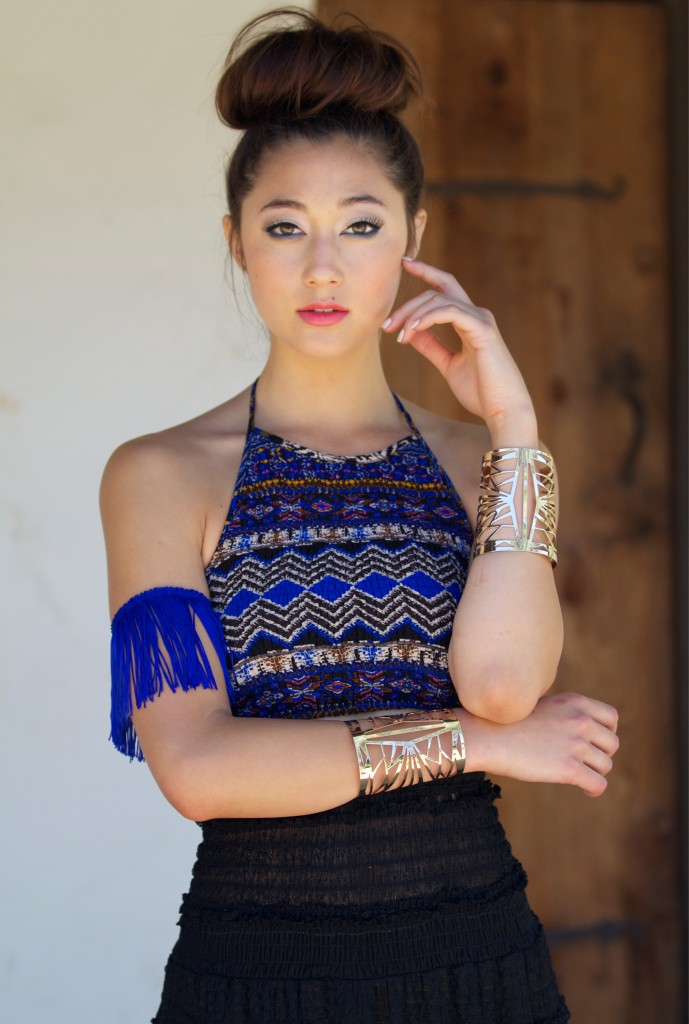 Halter Crop Top: Cotton Candy// Maxi Skirt (really a maxi dress): Cezanne all ℅ Pürre Boutique// Fringe Arm Band: Craftuary// Cuffs: OCSR Studio Collection
ALL CLOTHING PROVIDED BY PÜRRE BOUTIQUE
Model: Makaila Kay Ho// Hair & Make-up: Swell Beauty// Stylist: Katie O'Sullivan of Styled by Katie// Stylist Assistant: Kirby Morris of Fashion by Day// Photographers: Rachael Dickens (first two looks) & Taylor Cole Photography (all others)// Location Manager: Natalie Dickens// Creative Direction: Rachael Dickens