ALL BLACK
A Girls Guide to Rock Head-to-toe Black
One of hottest trends this season is head-to-toe black. For most of us all black is an easy no brainer, but there are a few tricks to keeping your all black look fresh. Texture is key! Real or vegan leather, lace, and details like fringe or grommets are just a few extras to consider when rocking all black. And don't forget that silhouettes play a major role in your all black look.
The A-line vegan leather skirt, mixed media leather & suede lace ups, simple crew neck ribbed top and hat gives this flirty school girl style an updated edge, while staying simple and chic. We love effortless…. And remember effortless does take effort.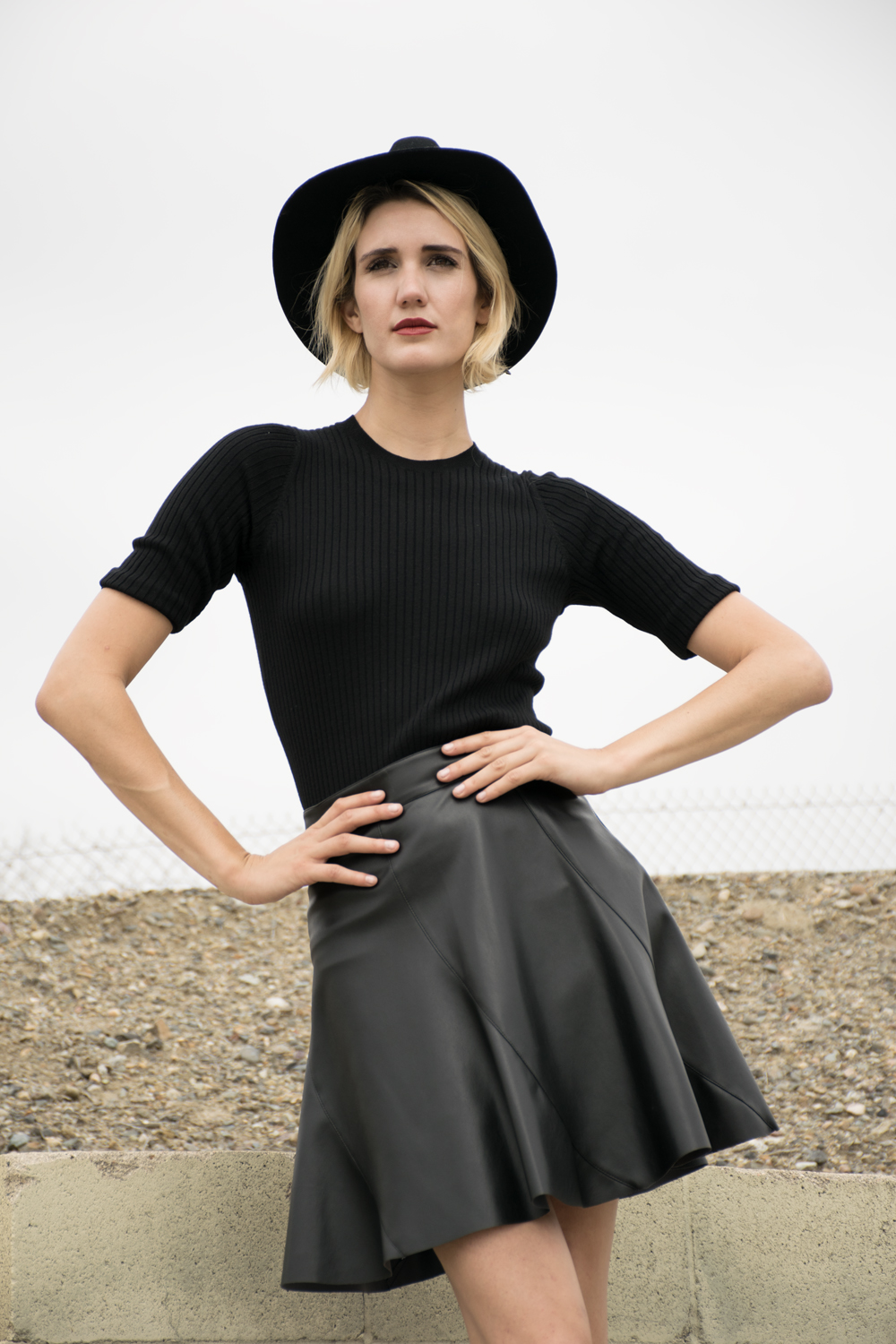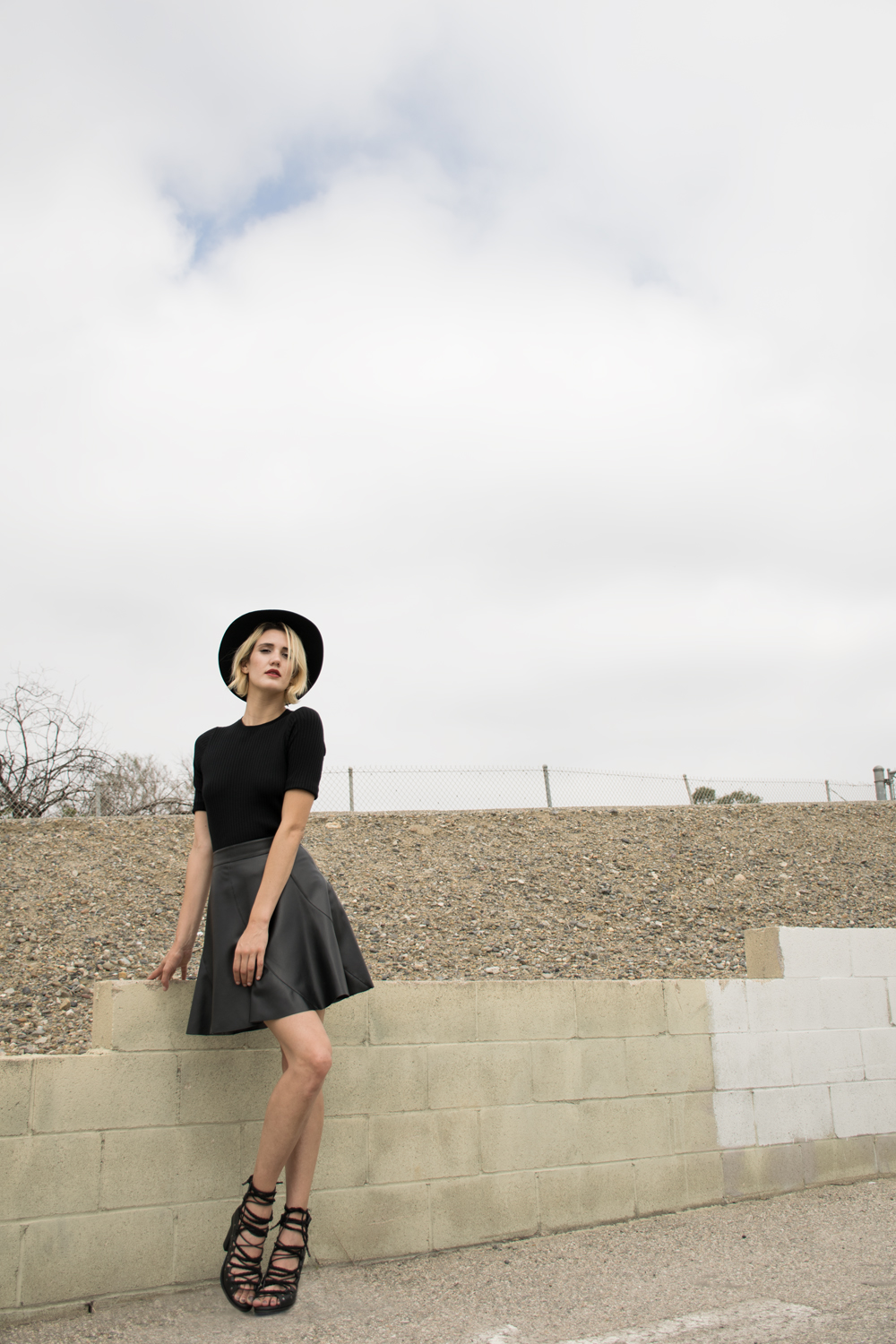 Top:// Skirt: Bailey 44// Hat: Brixton// Shoes: Free People (on SALE) all from Blue Eyed Girl
Flares, fringe & crop tops have been all the rag of the spring/summer season. As we begin to transition into the fall fashion season, add an element of danger to this boho pairing by rocking this combo in all black.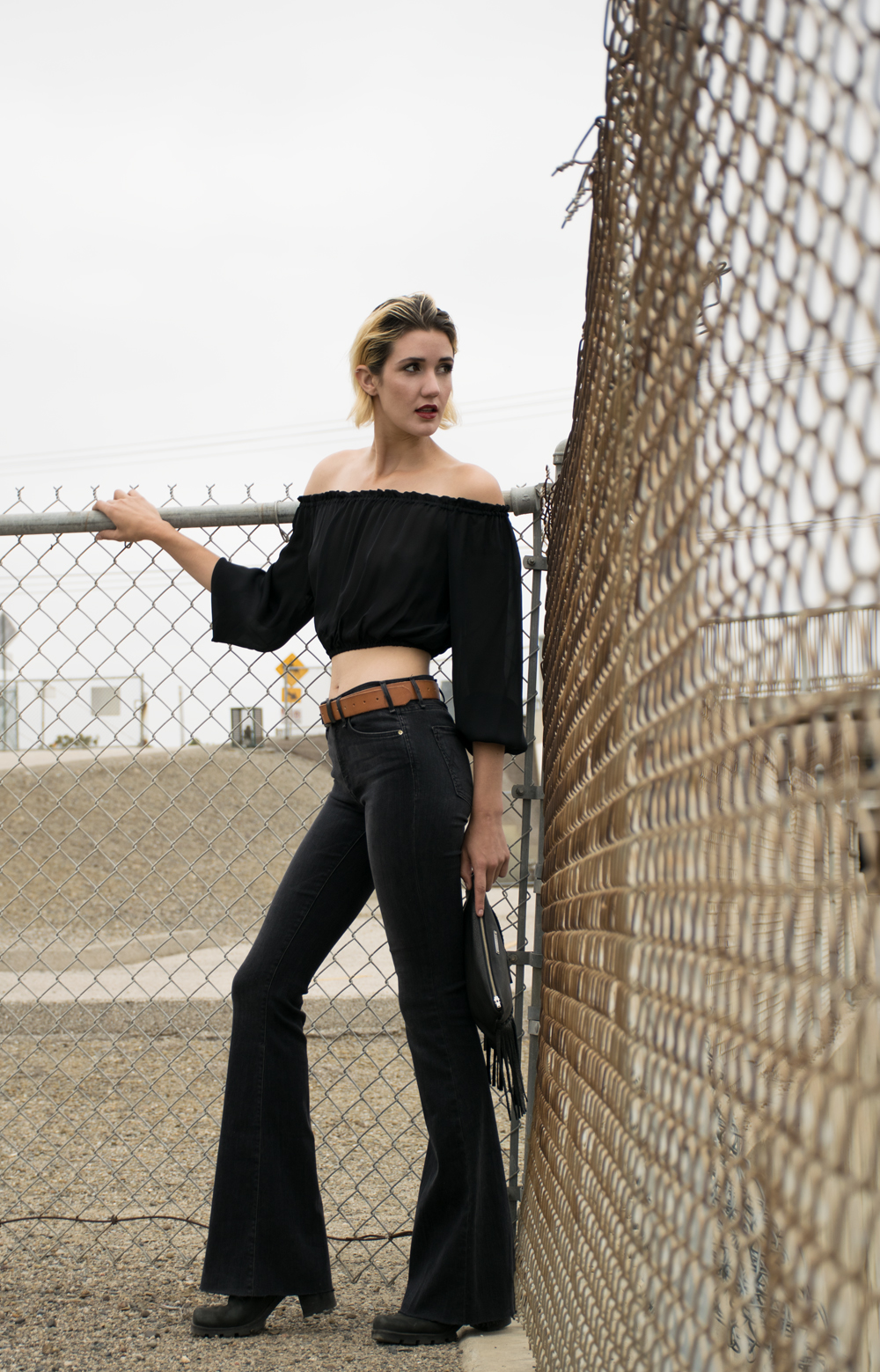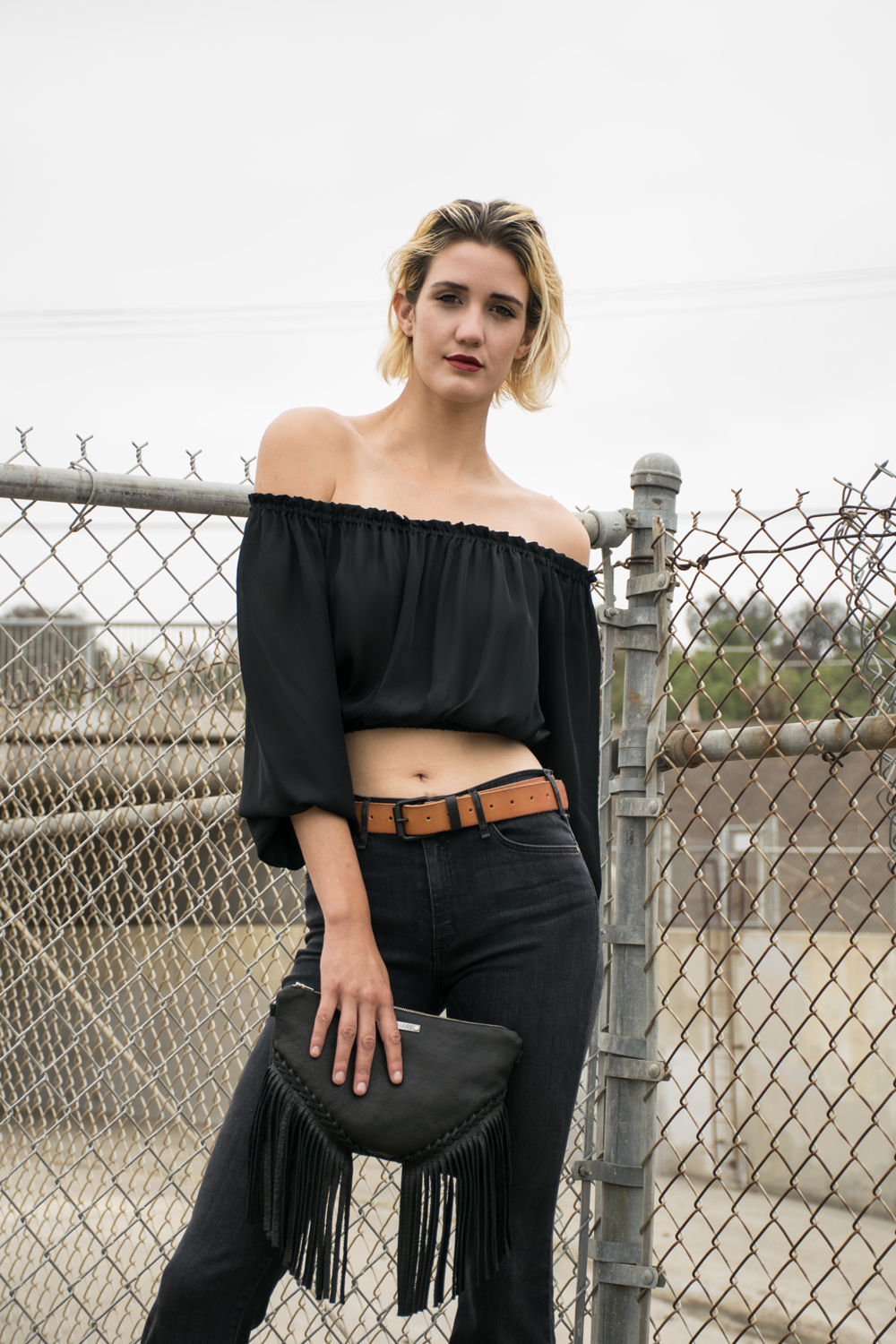 Top: Elizabeth & James// Jeans: McGuire Denim// Belt: Linea Pelle all from Red Fox// Bag: West of Camden
Black a go-go! Mod style is huge this season. I love this long sleeve, a-line dress. It's a simple way to rock a hot trend in a modern way.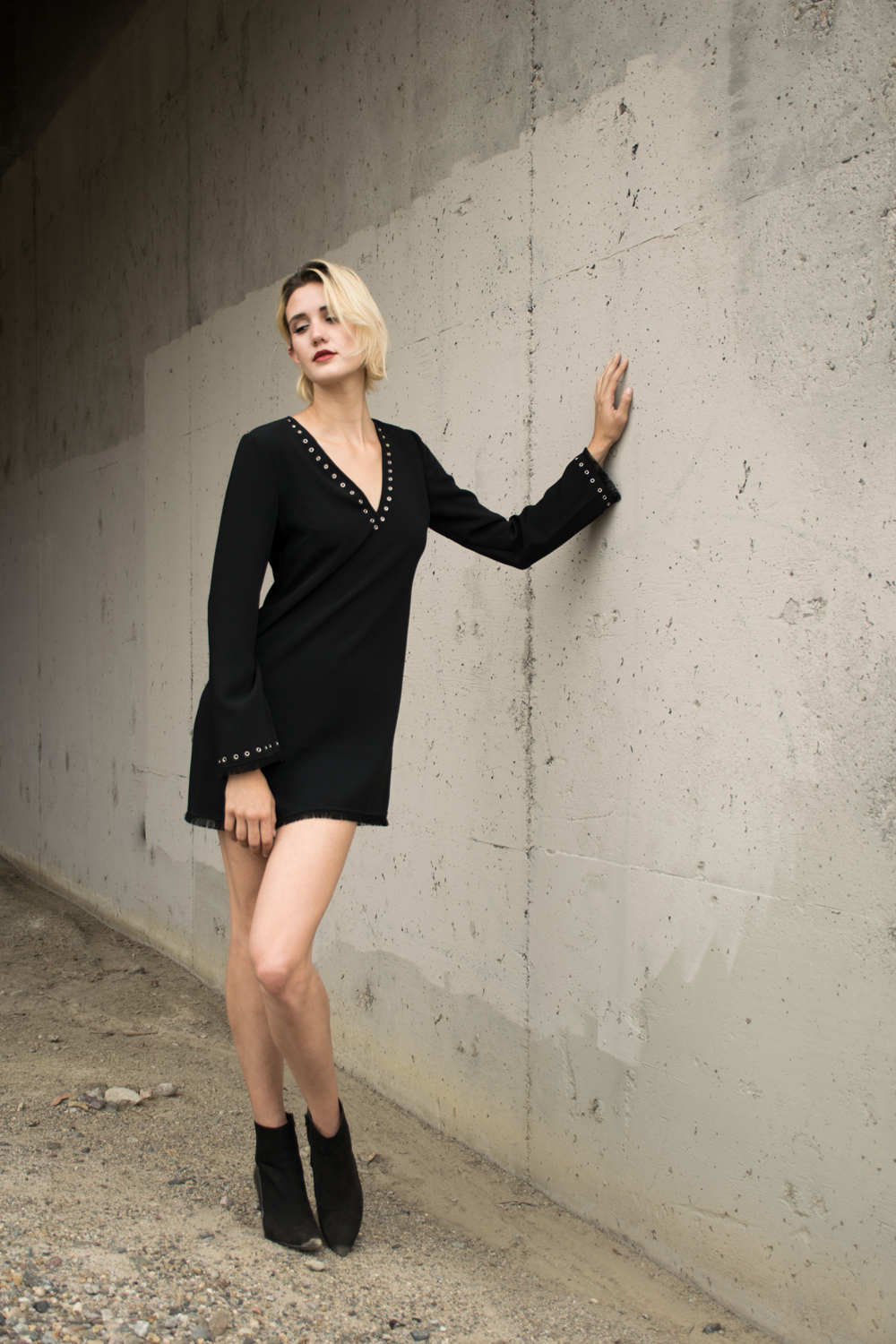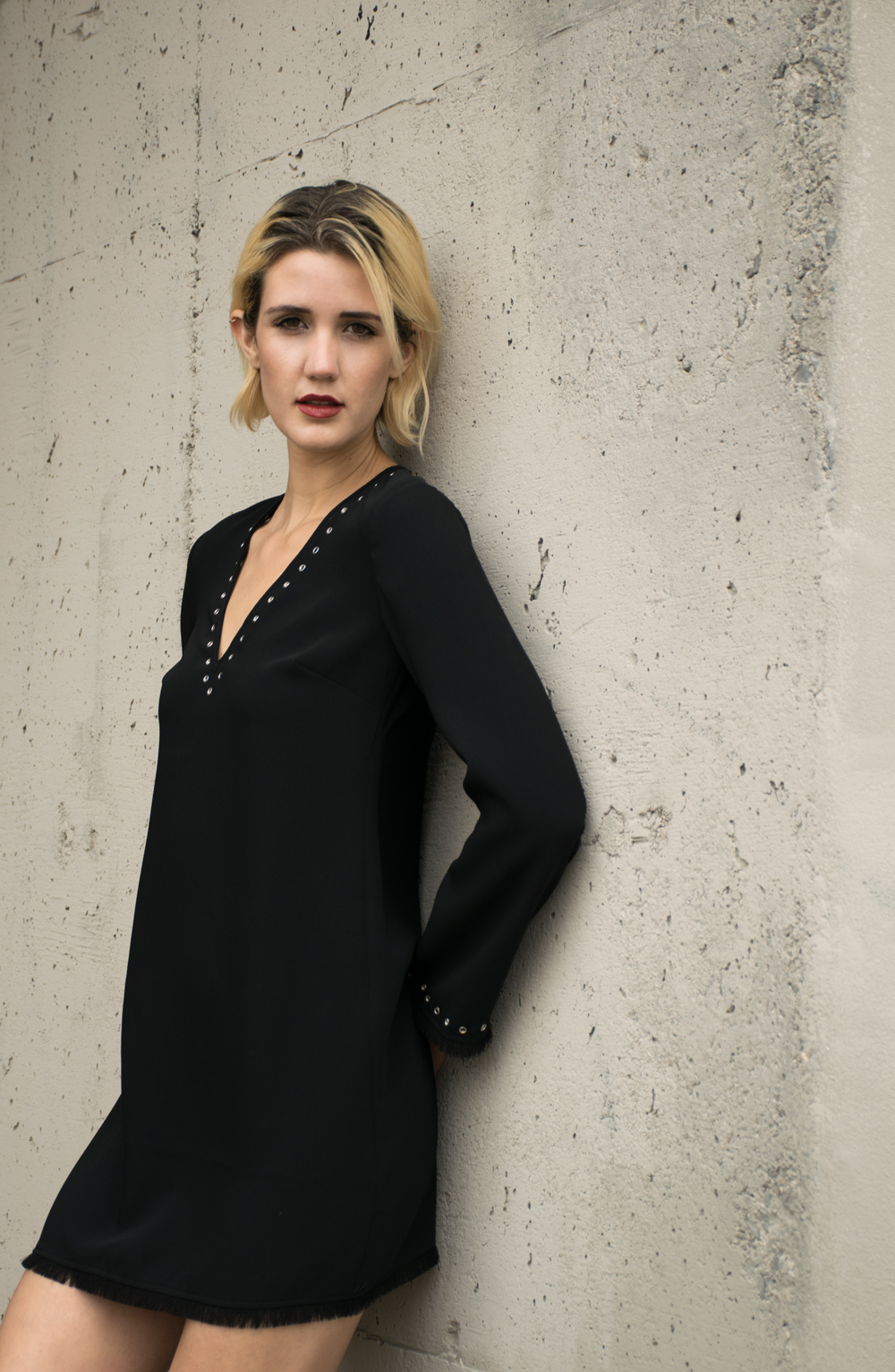 Dress: Elizabeth & James from Red Fox
More Fringe Please! Style some of your favorite black pieces in unexpected ways; like biker boots and a fringy vest with a maxi dress.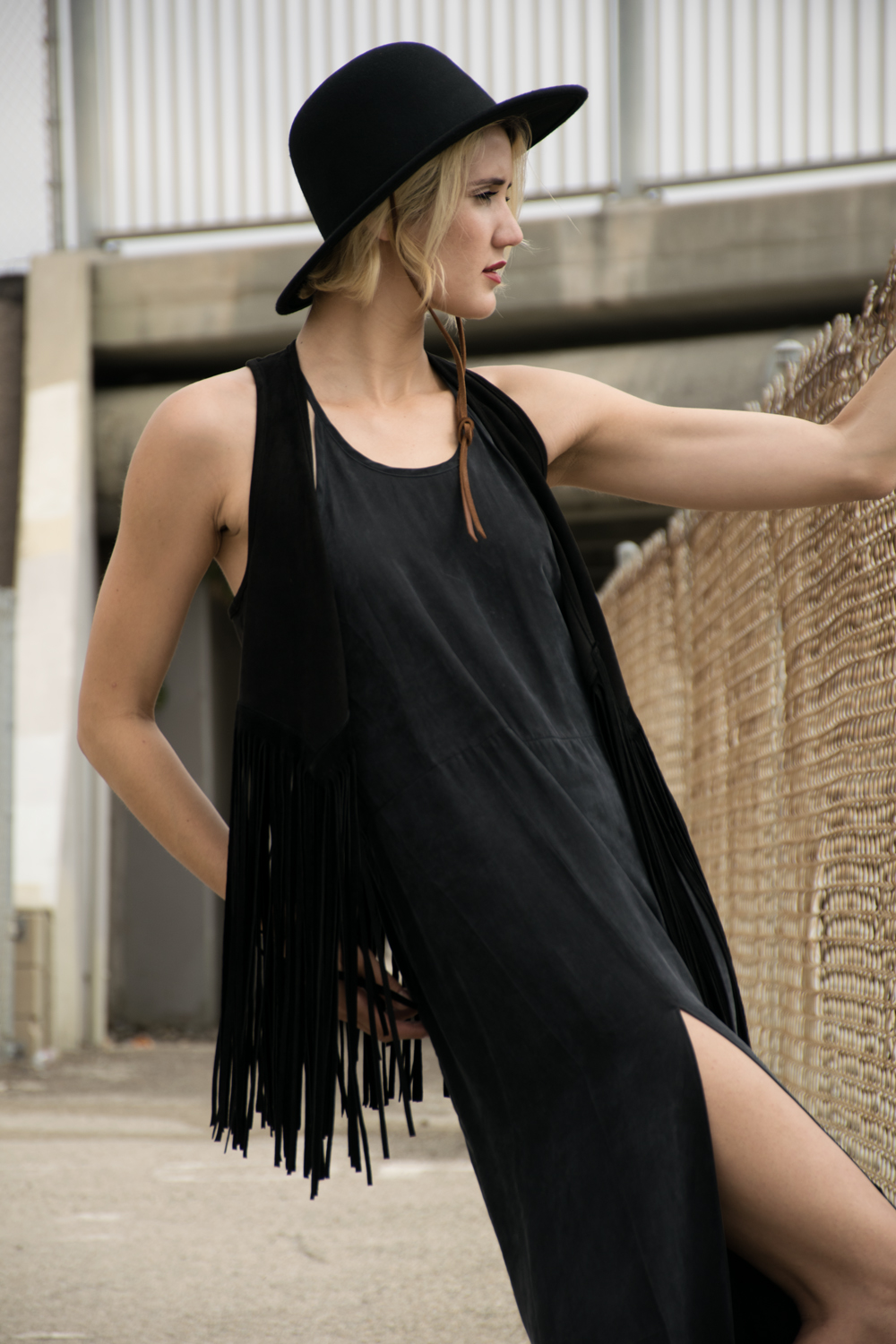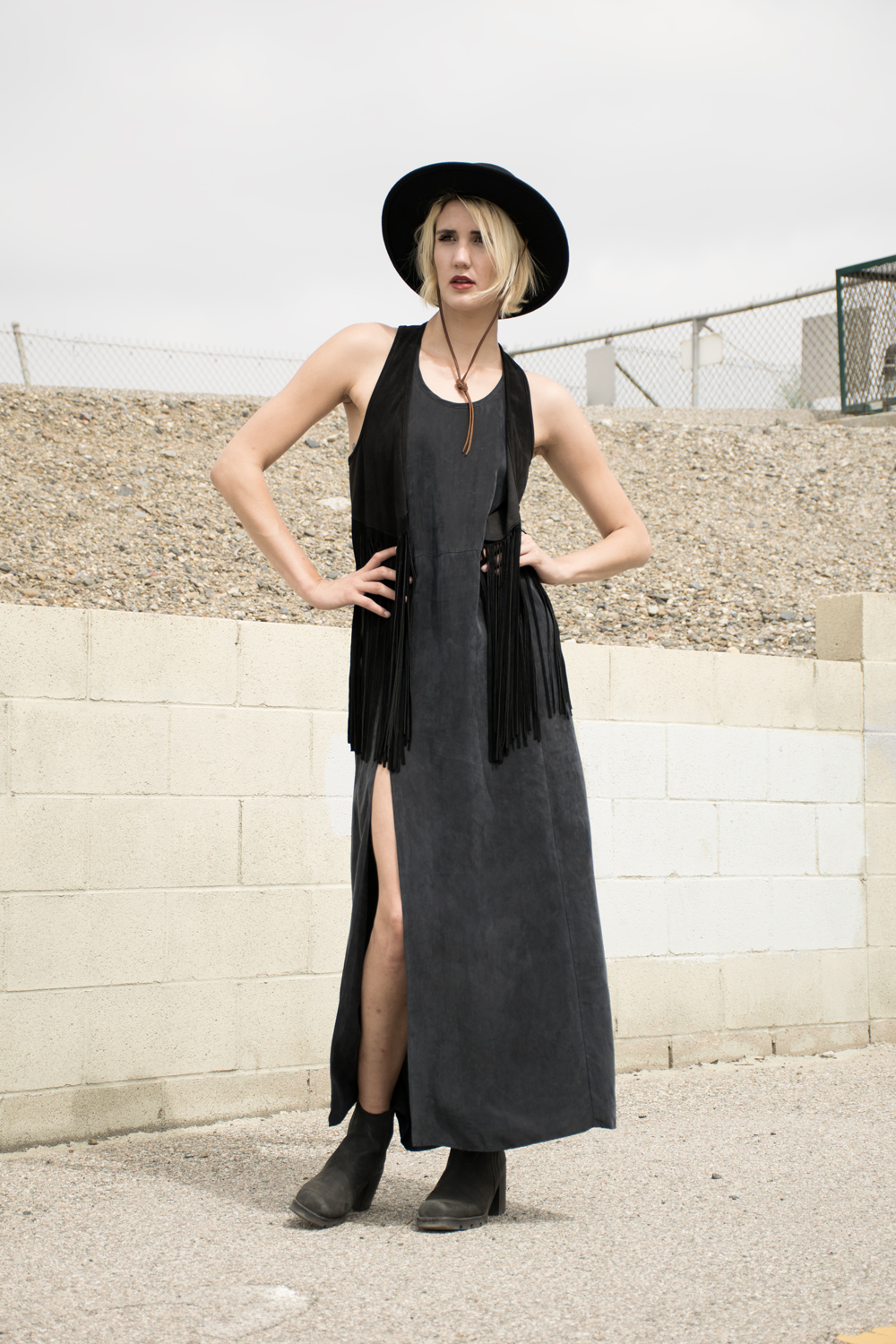 Dress: Obey from West of Camden// Fringe Vest: McGuire Denim from Red Fox// Hat: Brixton from Blue Eyed Girl
Lace details always add that sexy element of texture to your all black look.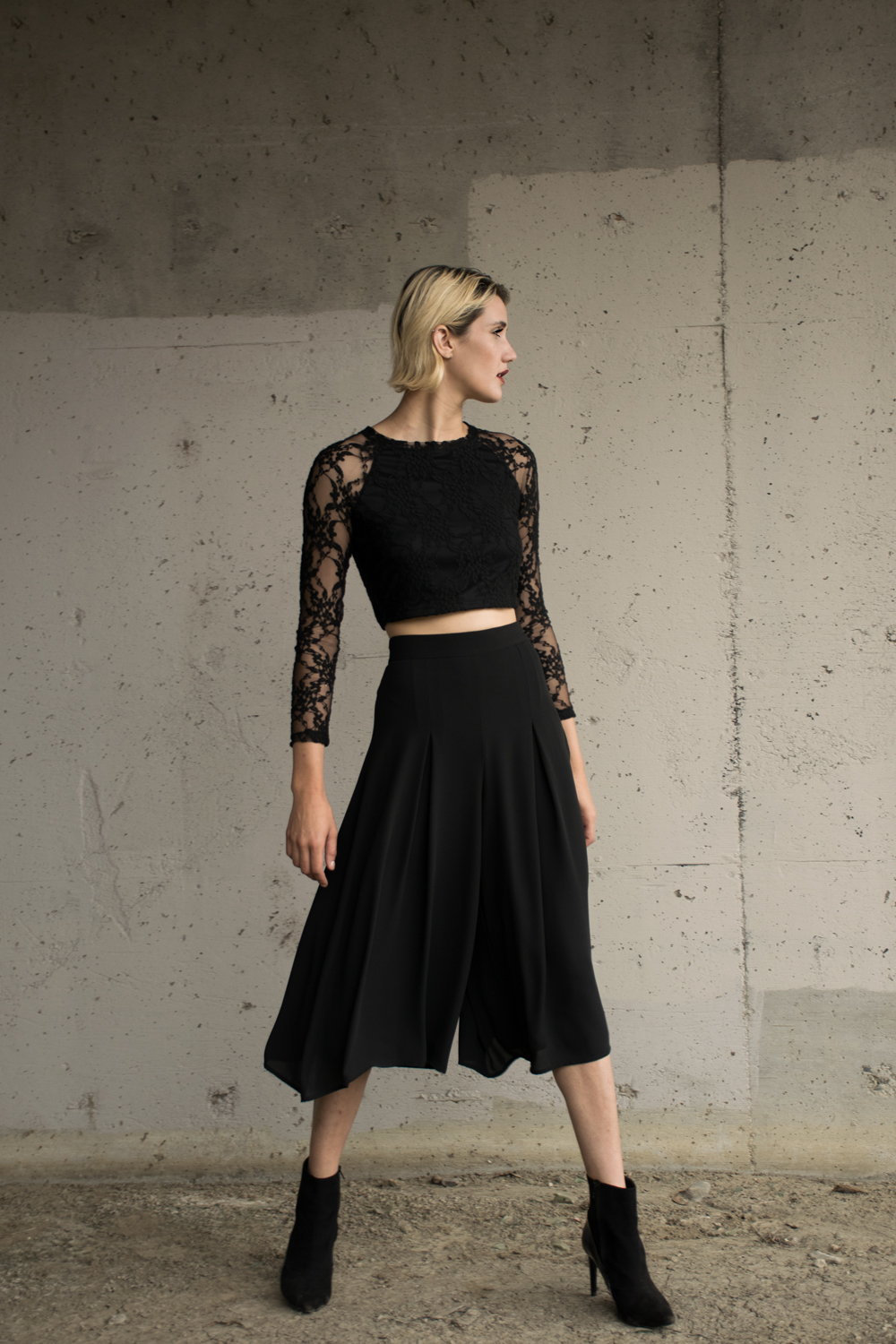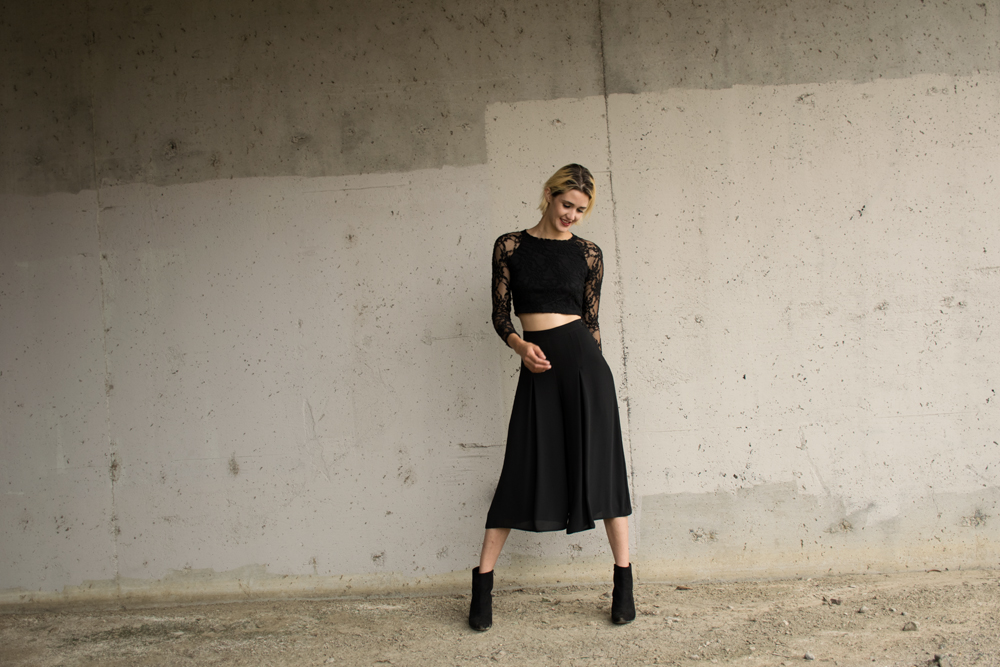 Top: Show me your Mumu// Culottes: both from Blue Eyed Girl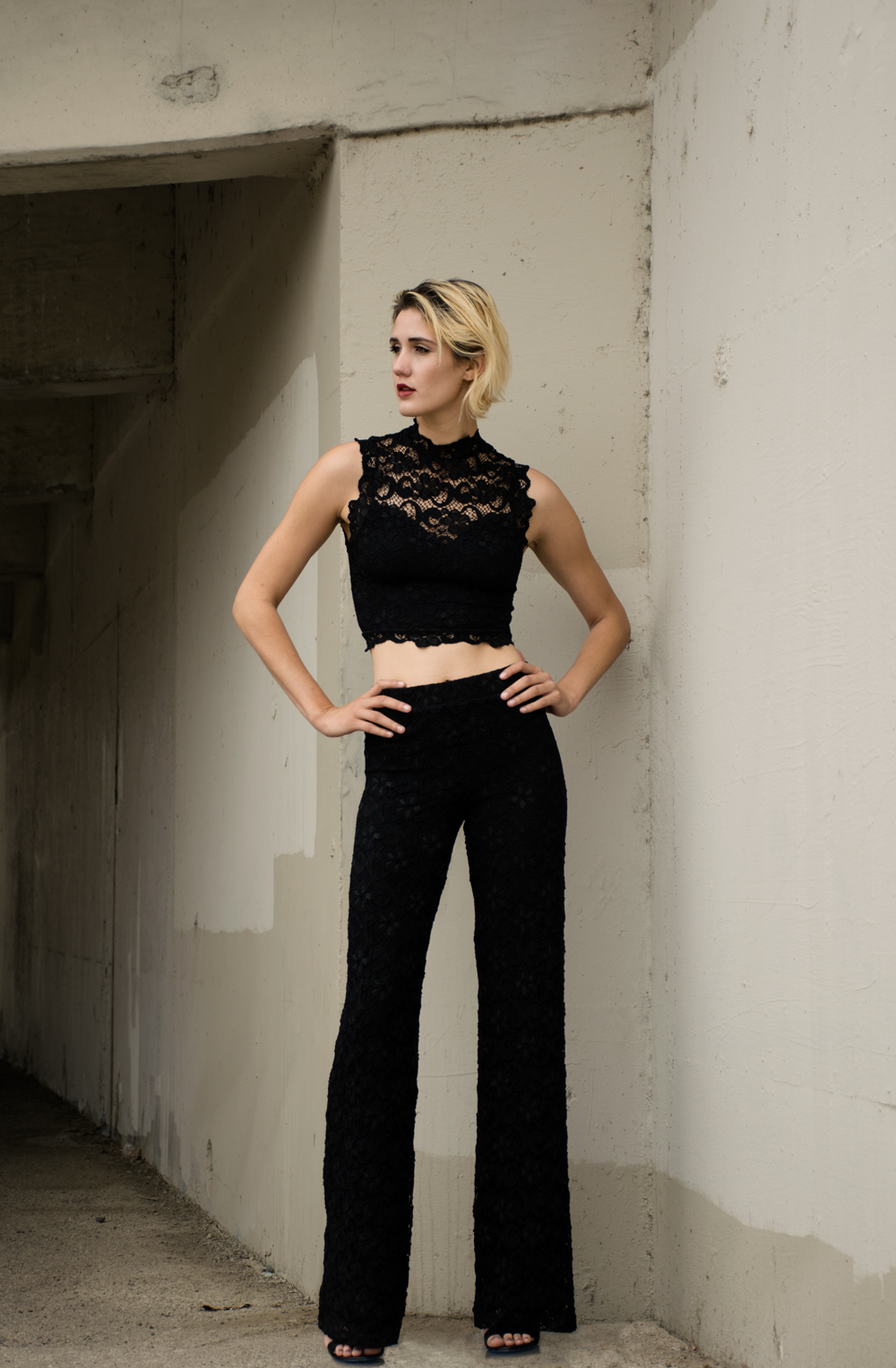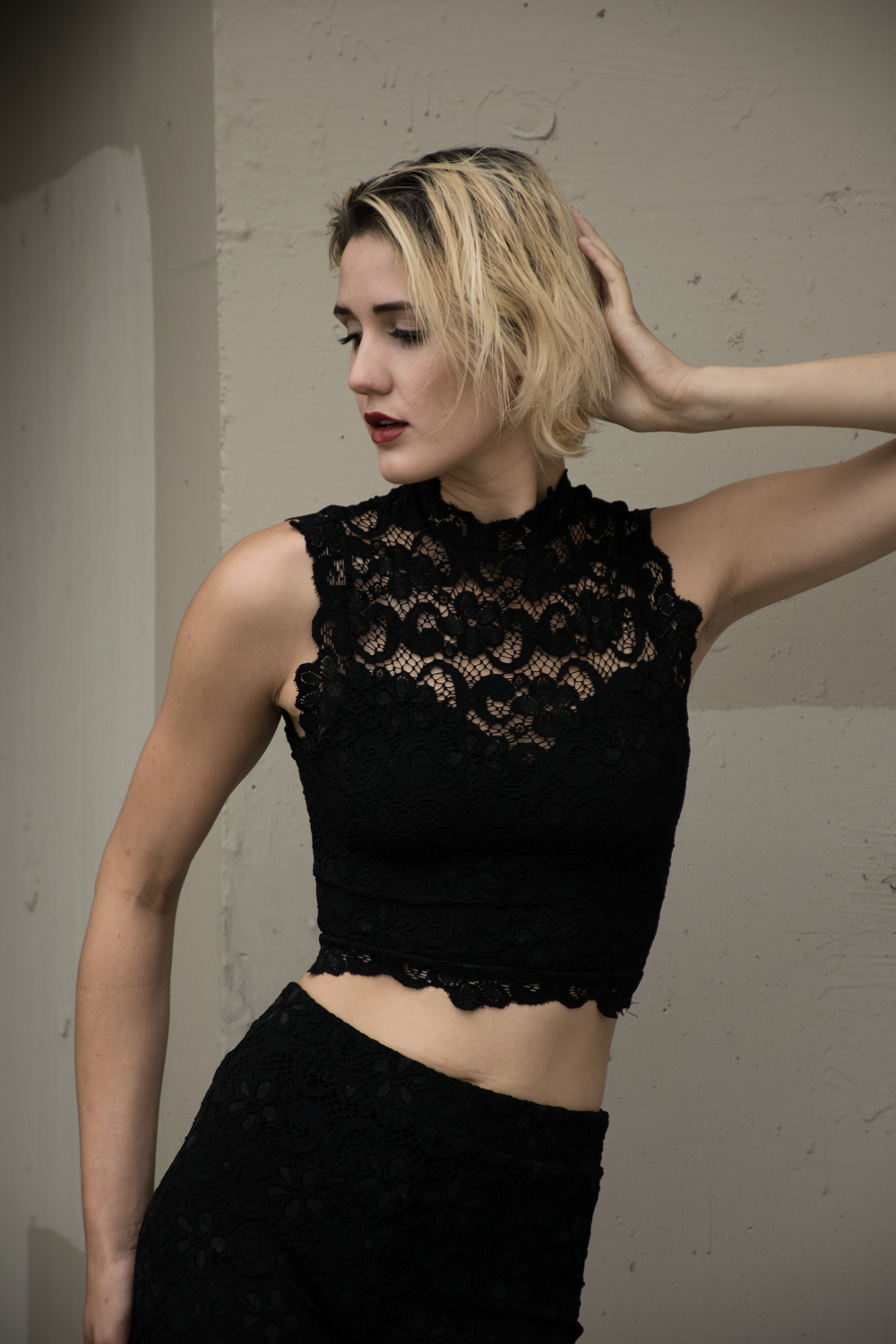 Matching Set: Nightcap Clothing from Red Fox
Model: Bianca Endersby// HMU: Nicci Gaona// Stylist: Katie O'Sullivan// Photography: Rachael Dickens// Location Manager: Natalie Dickens