WEST COAST WINTER EDITORIAL
Bohemian Style
A west coast winter is mild, but our style is any thing but! Bohemian is the underlining essence of California style. Cool days and chilly nights have taken over and our west coast winter weather (finally!) lends to adding more and more layers of texture to our looks.
I know I say this all the time (because it's true) but learning how to mix and match new with old, summer with winter, edgy with sweet (just to name a few) is the best way to maximize your closet while creating a look that is unique to you. We put together 5 looks layering all these components together. Sometimes updating your favorite looks for a new season is simply changing sandals to boots and adding a sweater. Style doesn't have to be difficult, but we all need to practice and be inspired to try new things.
Layering Idea: 
Try a kimono or open beach coverup as on one of your layers.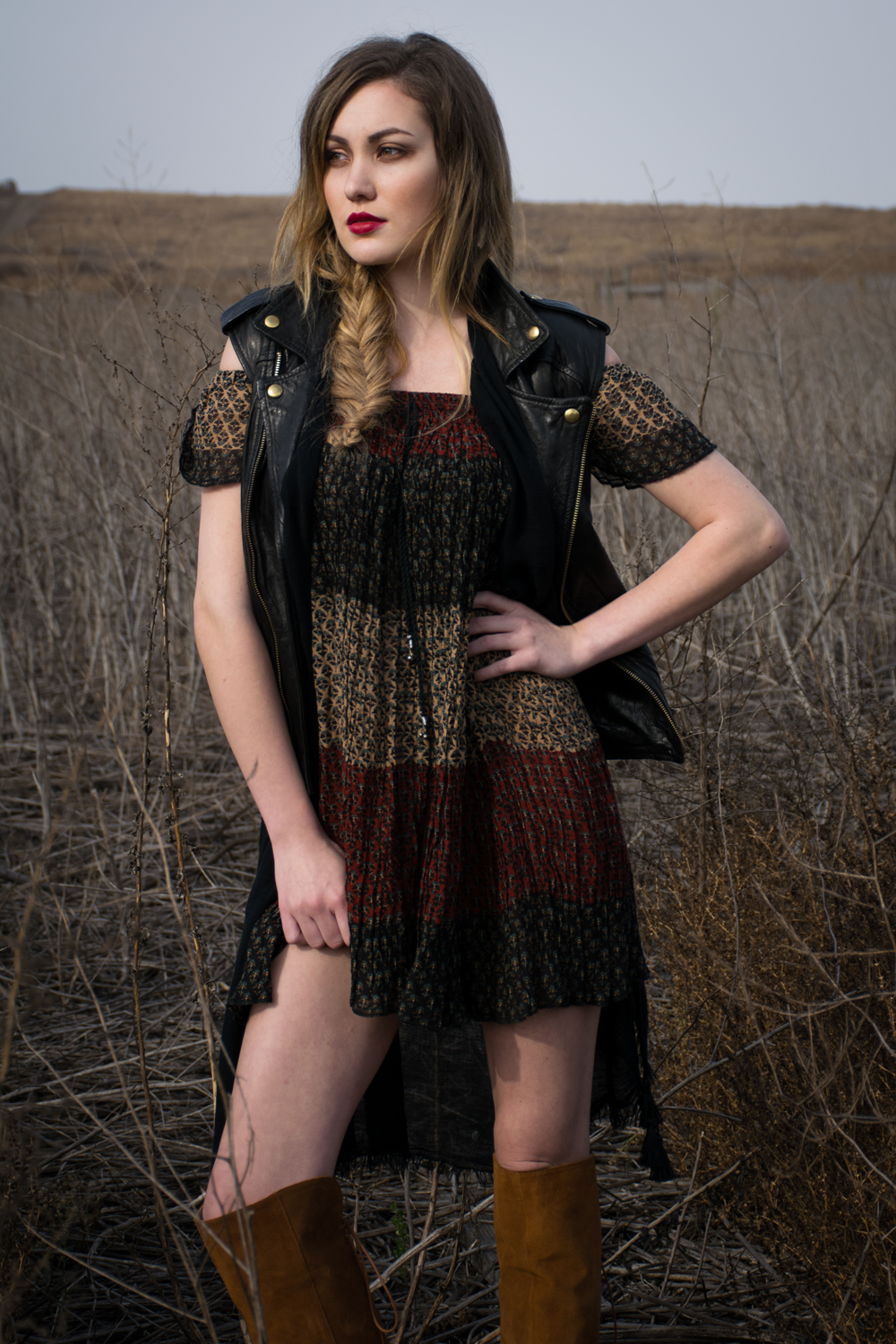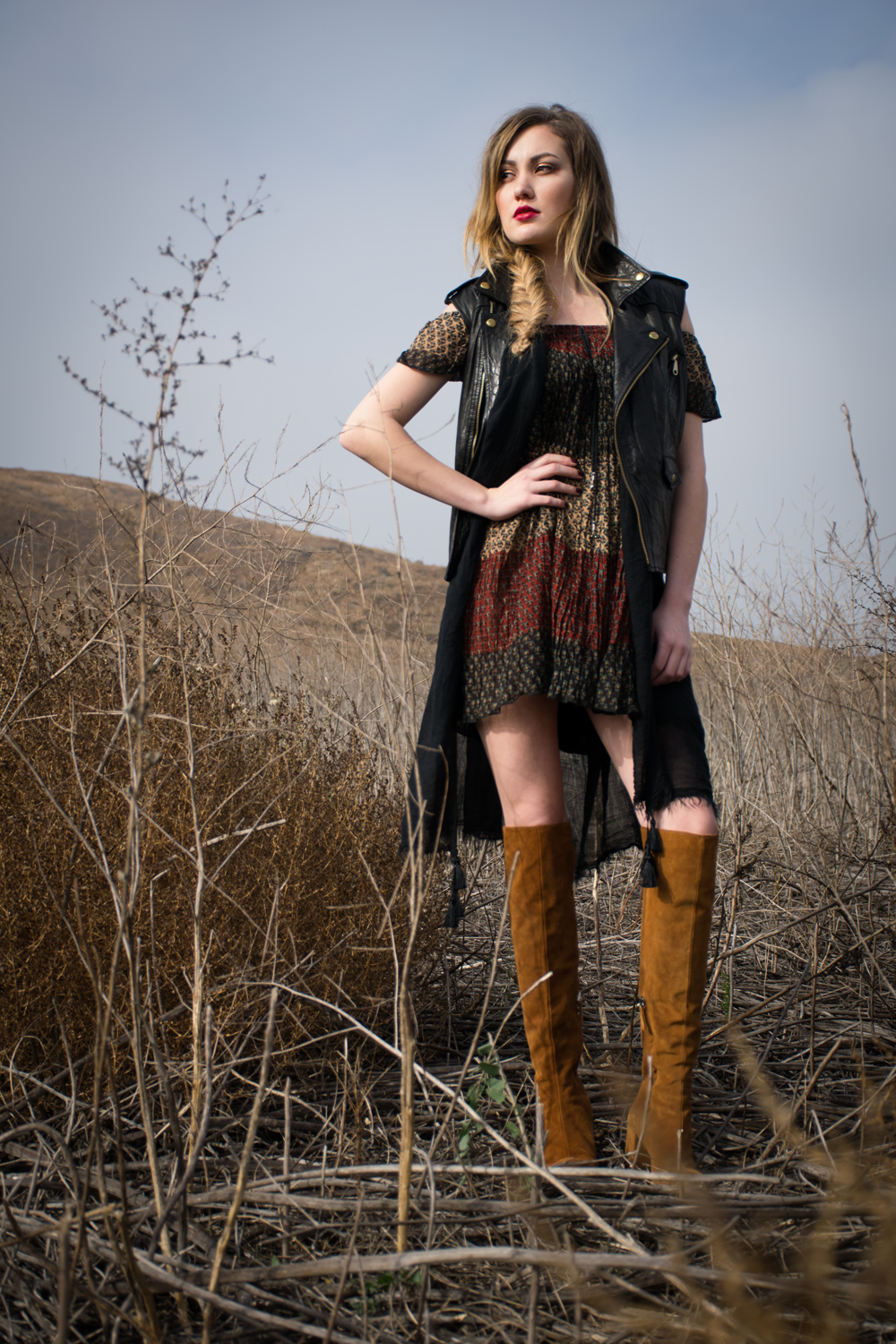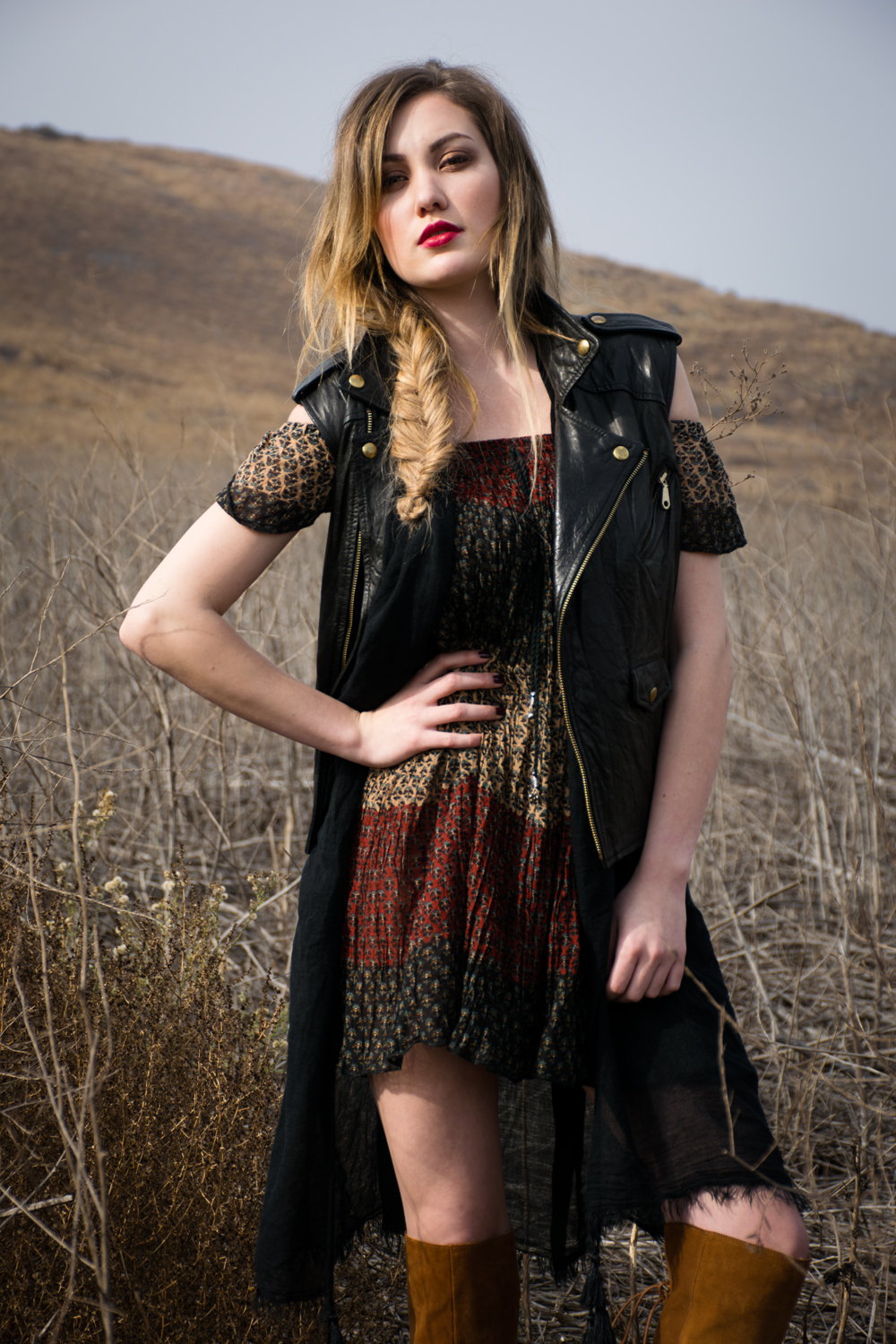 Dress: Pamela V. from the Shop Laguna// Kimono: from Isla -summer item no longer available// Boots: Zara// Leather Vest: no longer available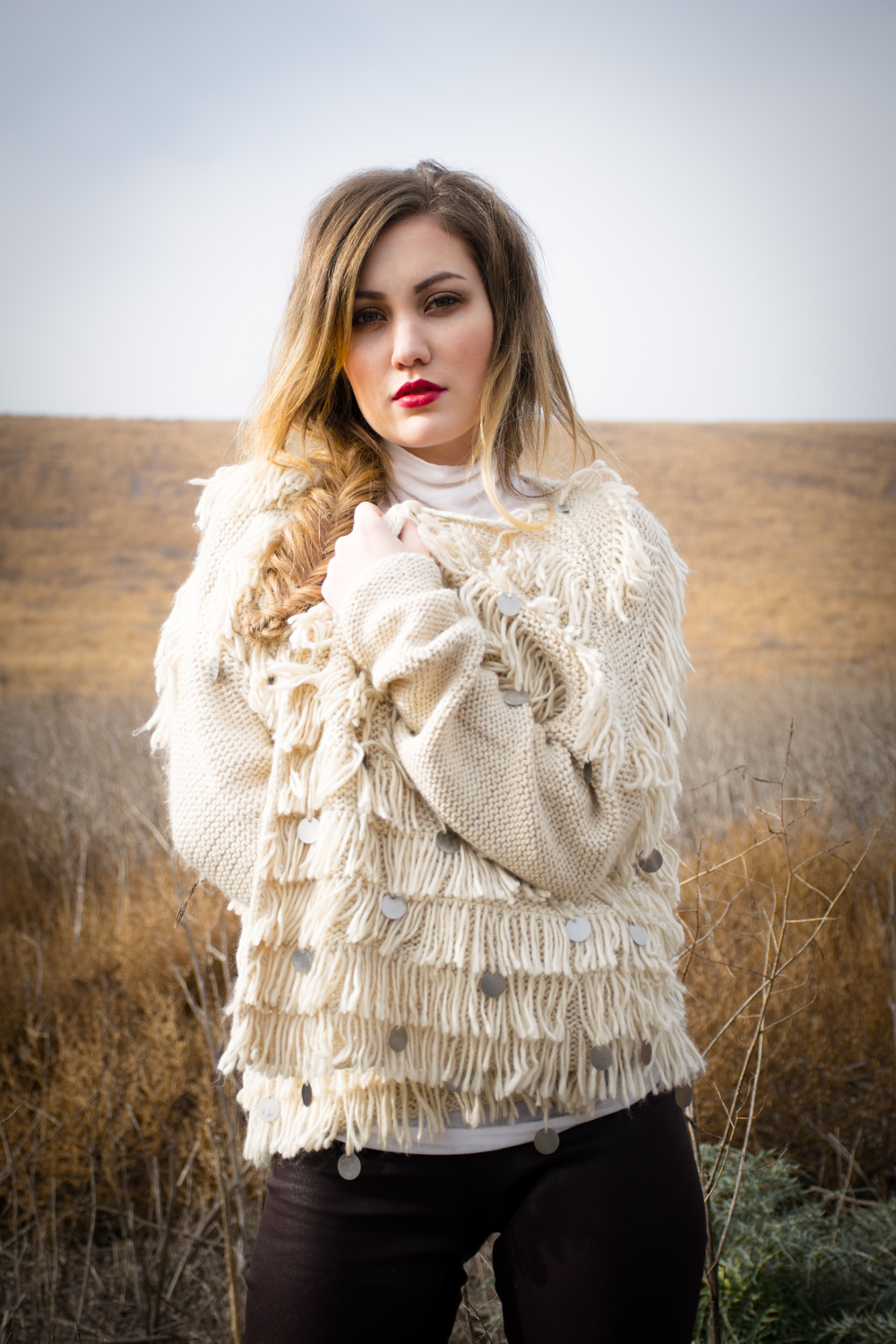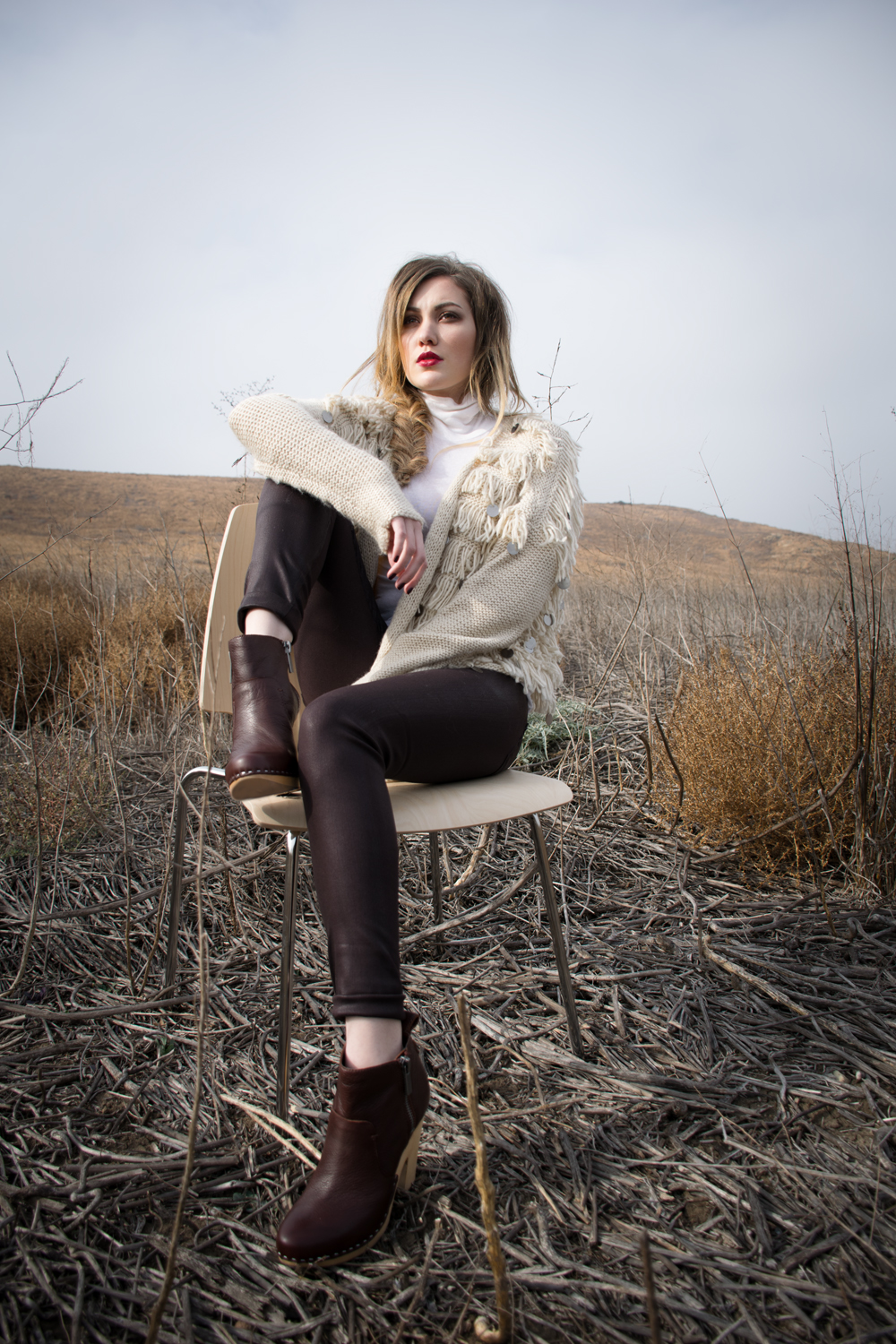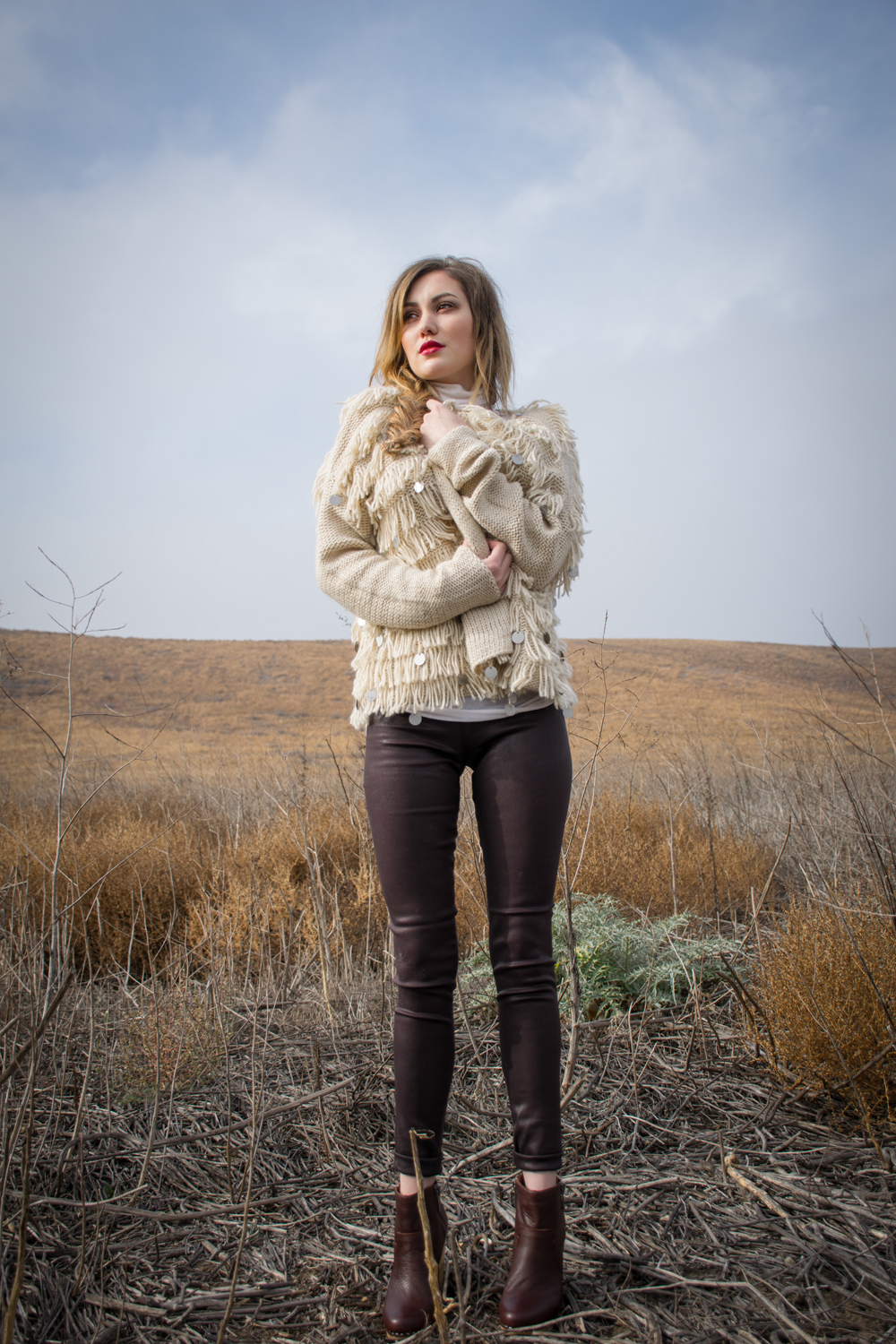 Sweater: Amuse Society from the Shop Laguna// Coated Denim: James Jeans from Bardot// Booties: Dolce Vita from Seaside Soles
Layering Idea:
Try a chunky sweater over a maxi dress. Also, mix in a new texture like metallics. This will add a little sparkle and shine to your look. Caution~choose wisely, an accessory is alway a great option.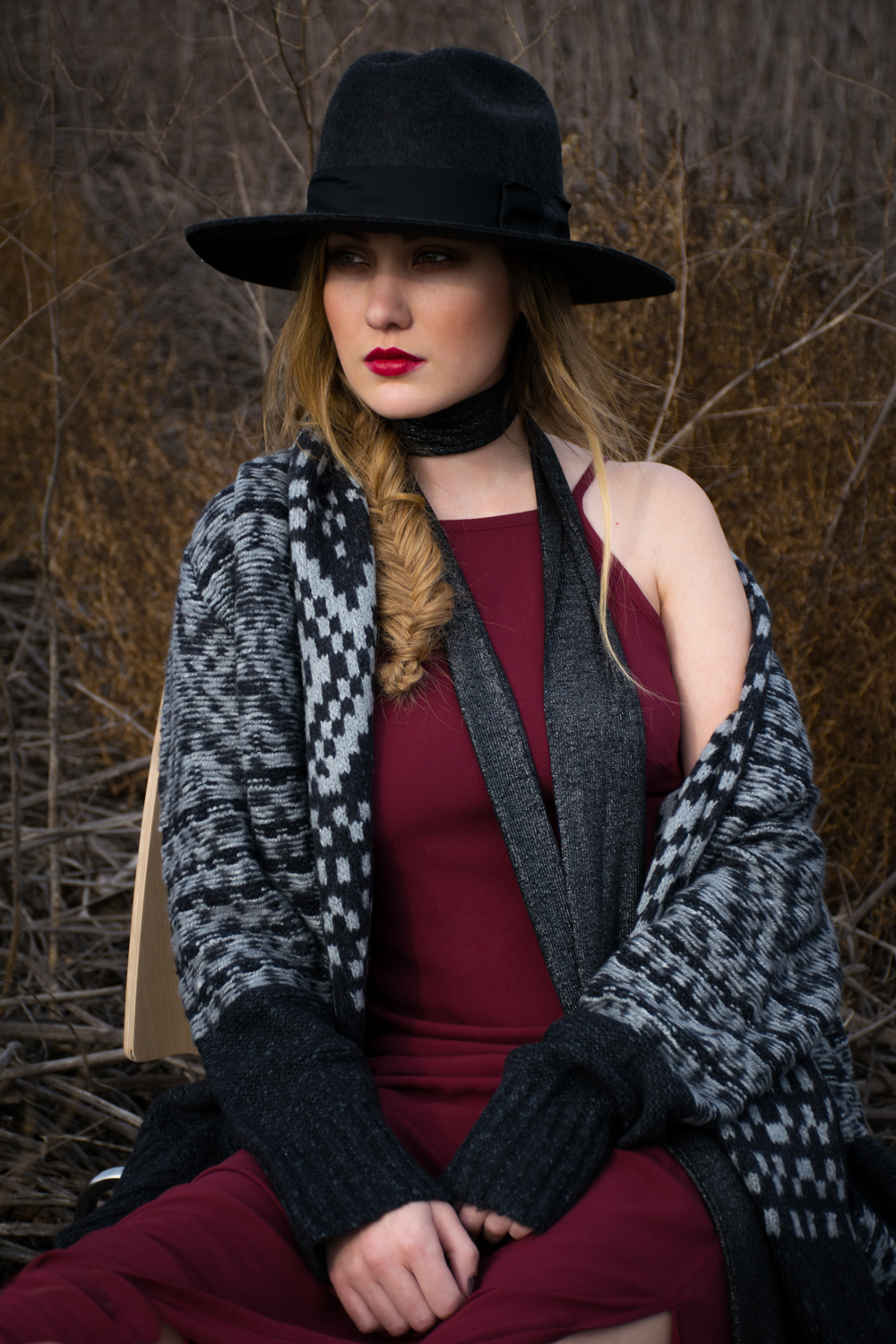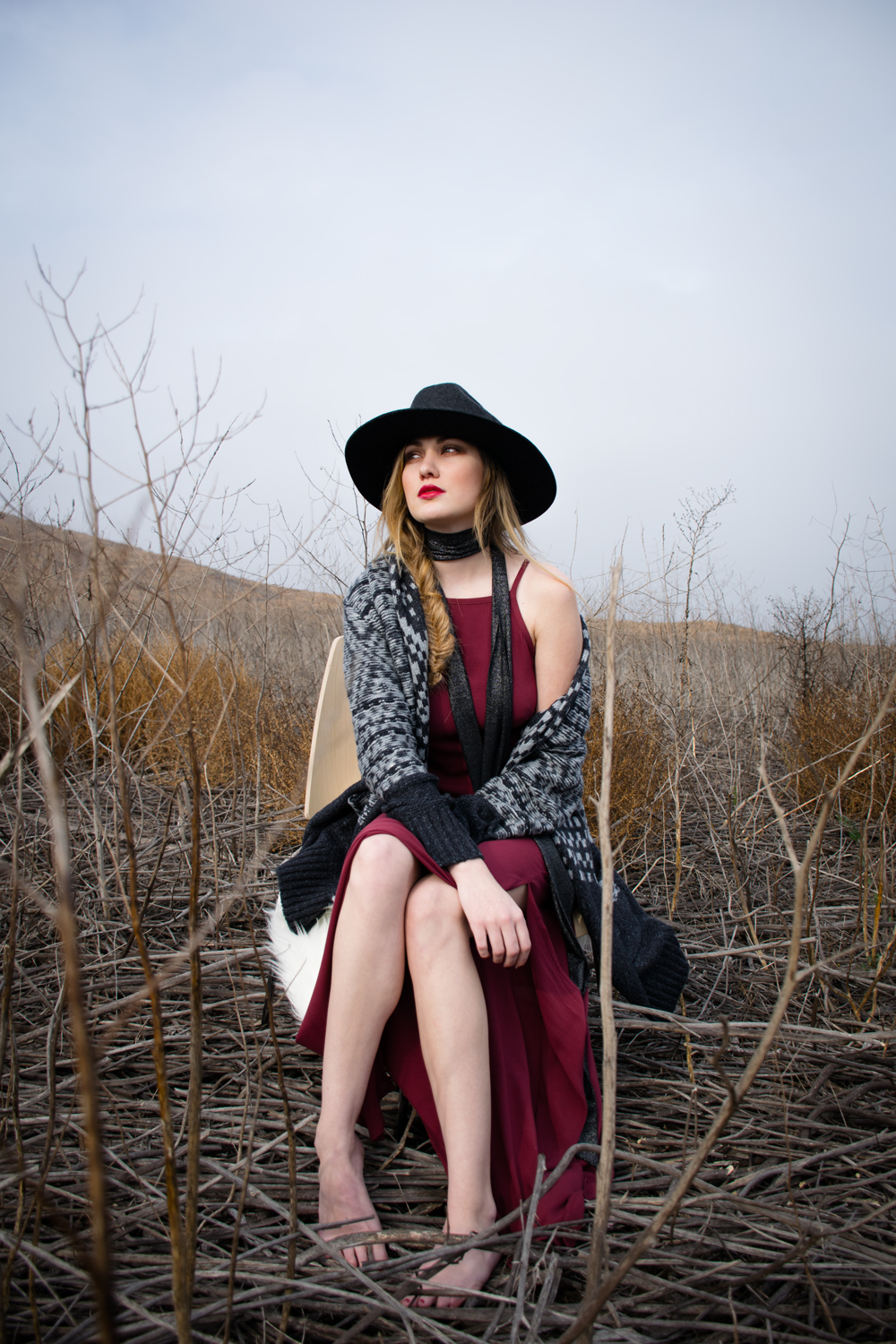 Dress & Sweater: Gentle Fawn from Bardot// Hat: Brixton from the Shop Laguna
Layering Idea:
Have a big cozy scarf and need a new way to style it? Try wrapping it around your outerwear.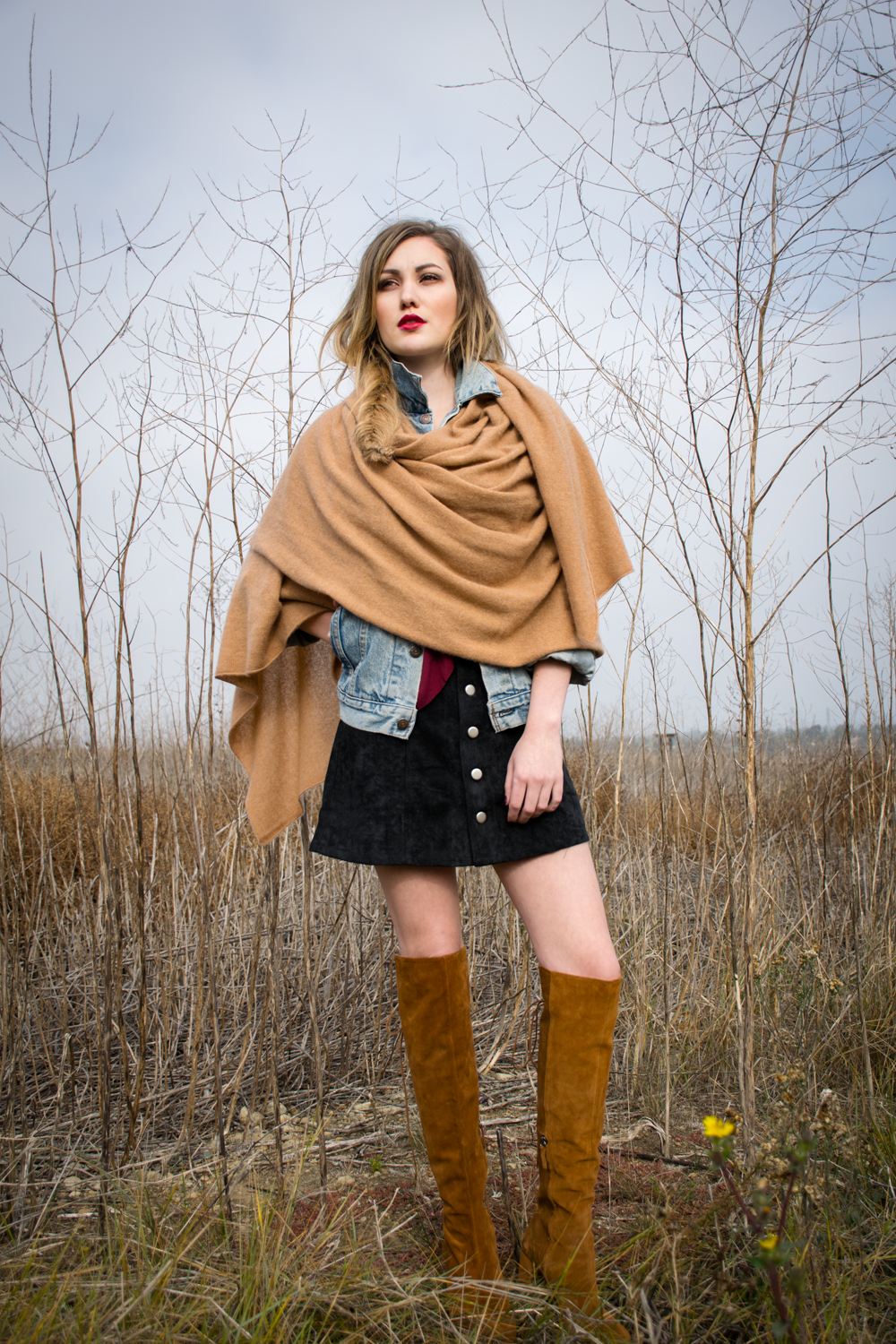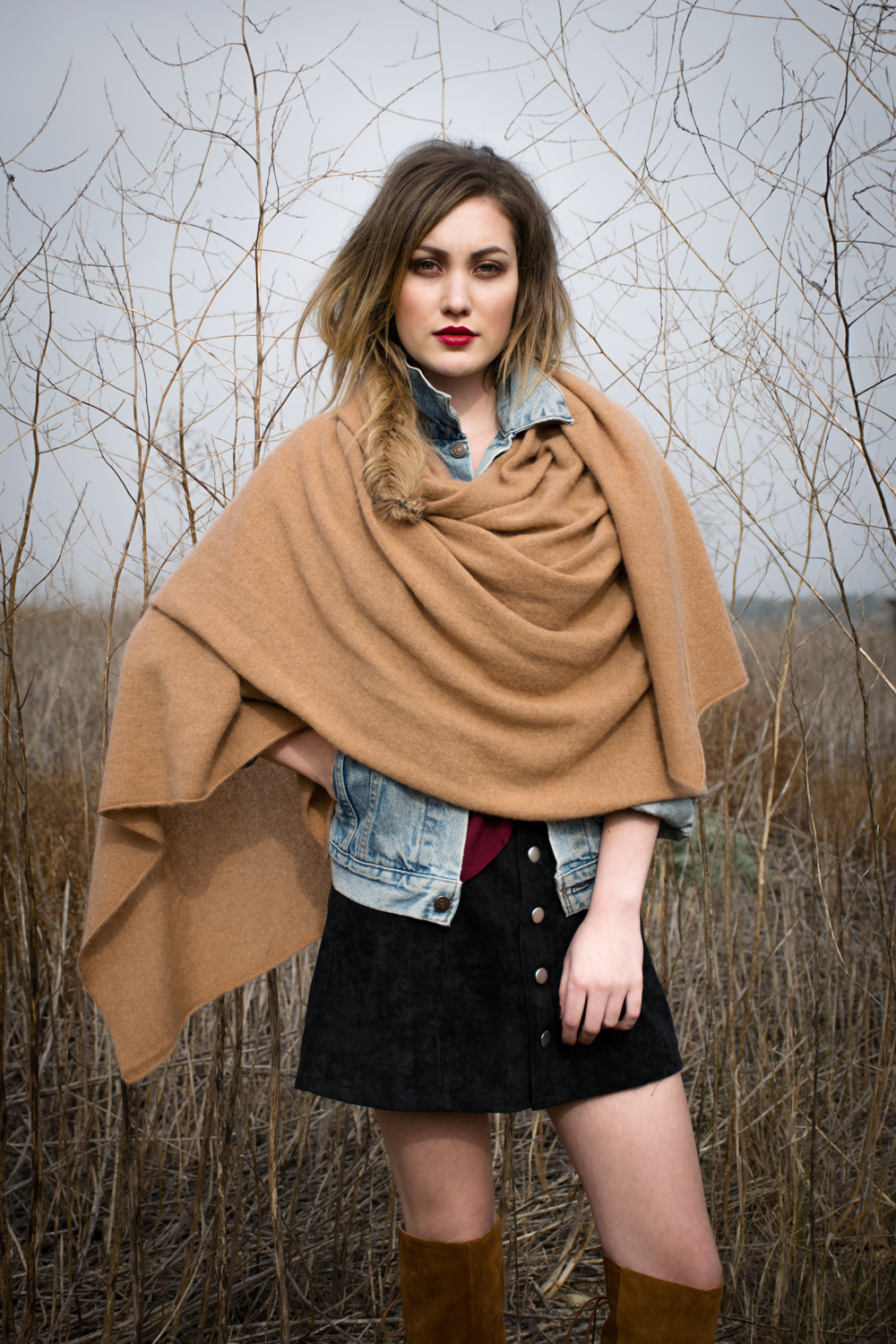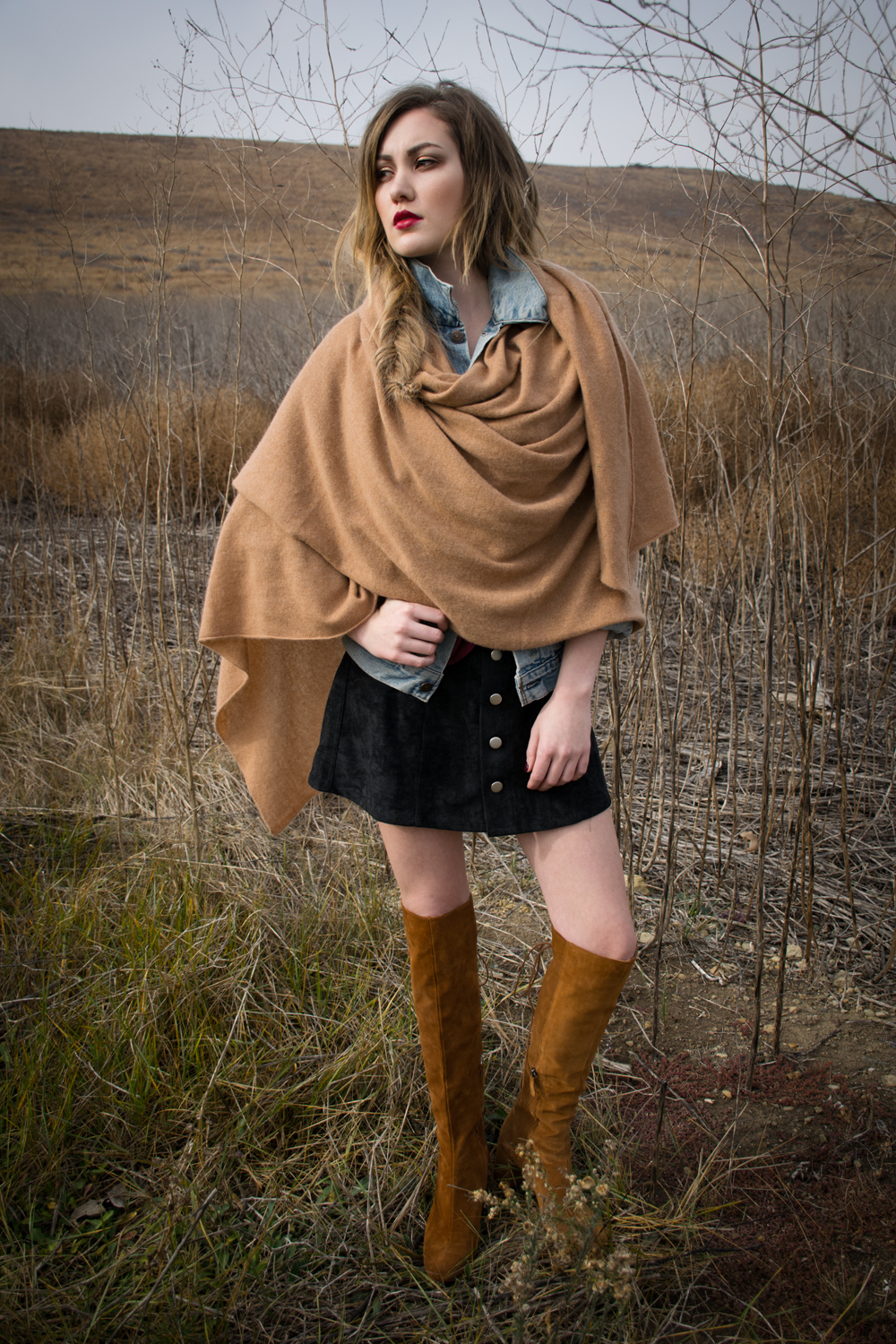 Skirt: Olivaceous // Tank: Novella Royale both from the Shop Laguna// Denim: Vintage Levis// Scarf: Oats Cashmere from Bardot 
Layering Idea:
Try a new trend like skinny scarves ~the whole team is obsessed with them. This is an inexpensive trend to try (10$ at Zara). Simply change out a long or statement necklace for this new hot trend.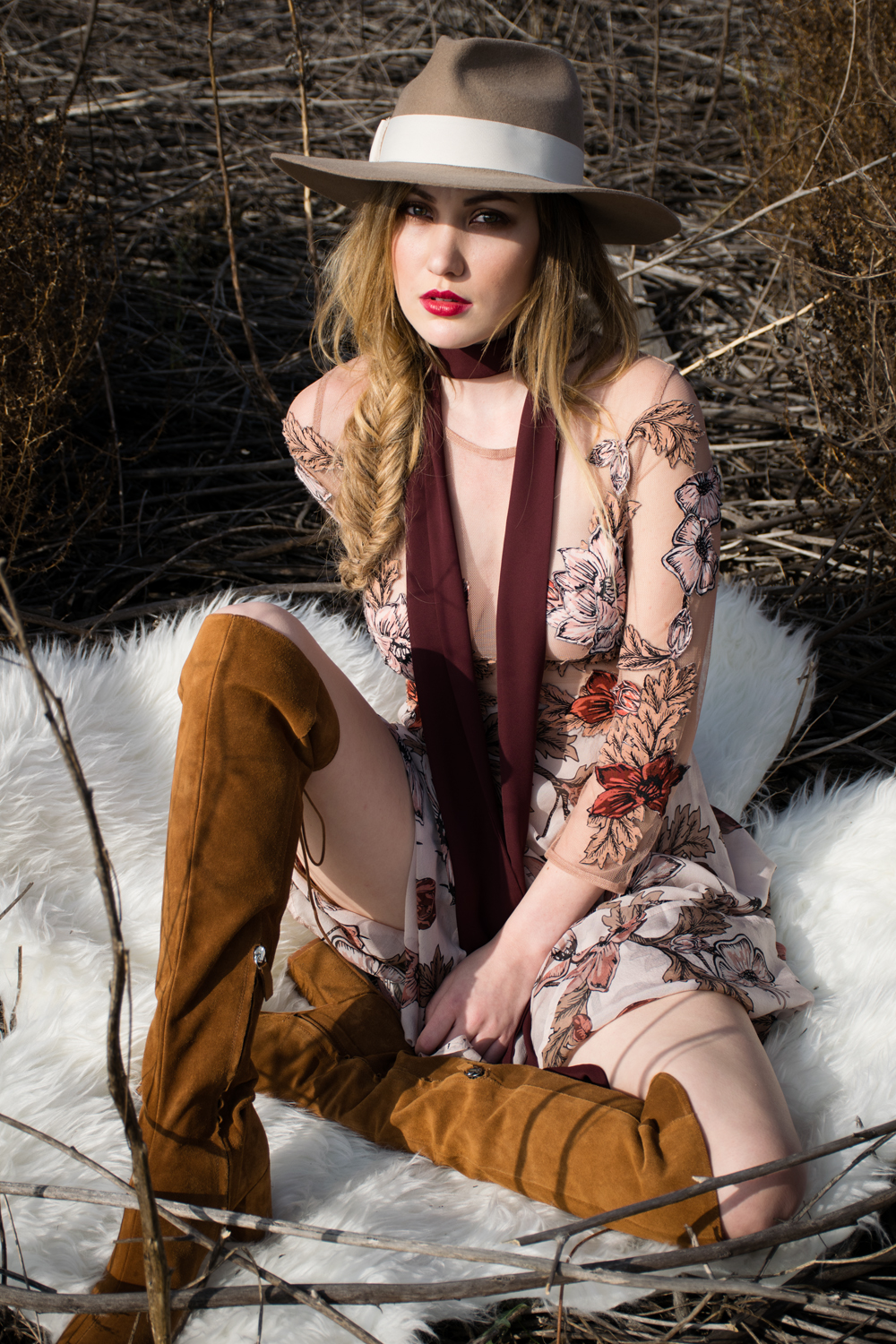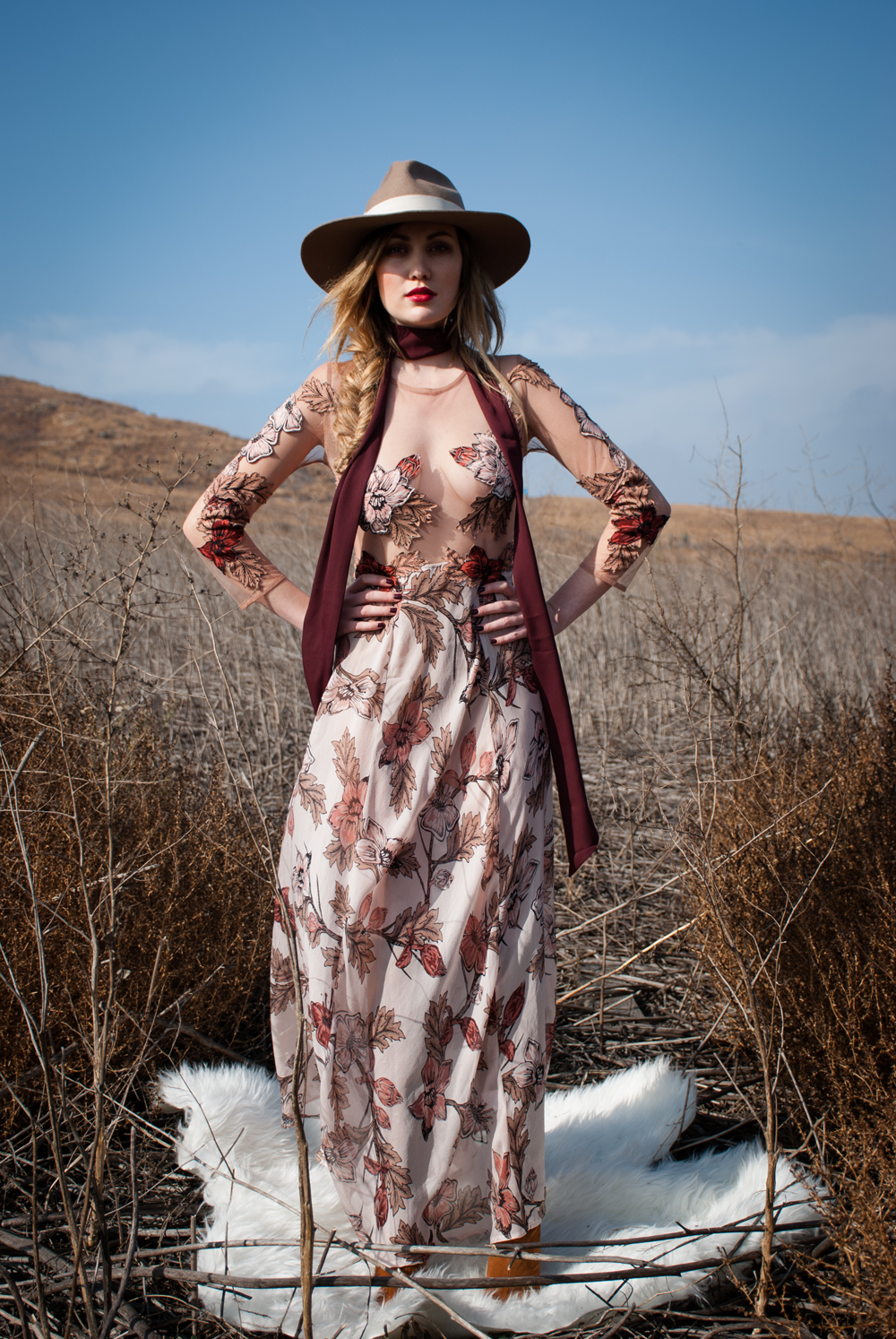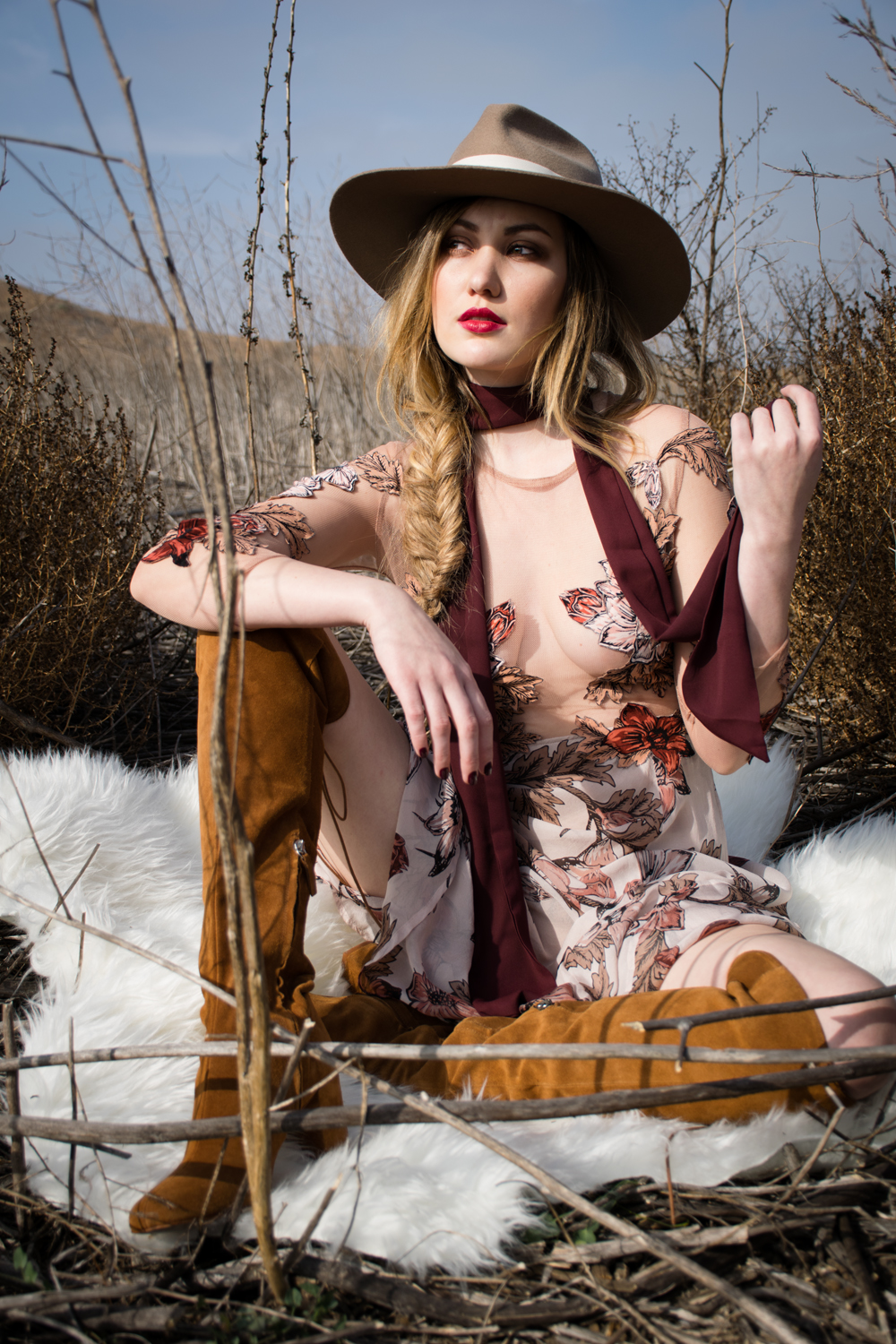 Dress: for Love and Lemons// Hat: Hat Attack both from Red Fox
Model: Lauren Michael// Stylist: Katie Keyes | Assistant: Kirby Morris// HMU & Photography: Rachael Dickens// Location Manager: Natalie Dickens