The Hottest Fall 2015 Beauty Trends
I know what you're thinking: But we are still in the middle of summer! And while that may be true, I'm sure I can't be the only one who loves peeping (and getting my hands on) the hottest products of the upcoming season. And in this case, the upcoming season is one of my favorites: Fall! I have been perusing the web for the hottest upcoming Fall 2015 beauty trends, and I want to share some of the most popular findings with you!
Rock a 90's Style Lip – Last season was all about the "Kylie Jenner" lip look, and this season will be no different. But let me just say this: those gorgeous mauves were around long before Miss Kylie rocked them last season – they were, in fact, very popular back in the 90's. In addition to gorgeous browns and mauves, black plums will also be making a comeback for the Fall 2015 season.
Get Red Hot – Are red lips ever out of style? The short answer is: no. And this fall is no exception. From Oxbloods to deep Fuschia Reds, you are going to want to have at least one signature red on hand to get you through the fall and winter months. I have been rocking Glo Minerals' Suede Matte Crayons in Bombshell, the perfect blue red, and Sorbet (not a red) the perfect pinky purple, both of which will transition beautifully into Fall.
Try Scribbling Outside the Lines – Getting creative with your eyeliner, from smudgy to deliberate, is supposed to be all the rage this coming fall. I have not yet dabbled with this trend (beyond a cat eye, of course), so I am excited to see what people come up with.
Bronze Your Lids – I am so excited about this trend! Once summer ends, it is typically time to say goodbye to your bronzers, but this upcoming season will give you a chance to breathe new life into your compact. Bronze shadows are going to be taking the lead for "hot color of the season", and will be a huge contender with traditional golds and silvers that typically grace eyelids in the fall. I have been rocking this trend since first discovering La Bella Donna's Vision of Mineral Lights a few years back, which feature the perfect quad for blushing, bronzing, highlighting, and so much more. Who doesn't love to get the most out of their bronzer?!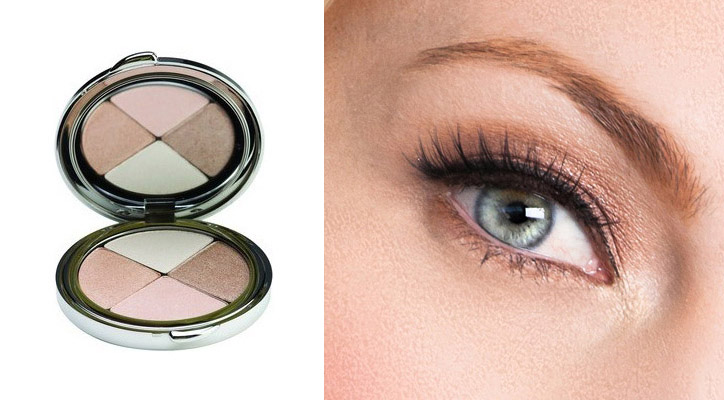 Smoky & Sultry – Fall is always a great time to rock smoky eyes, and this season will be no different. From bold black, to smoldering grey, to brazen bronze, you are going to want to get your smoky eye game strong in preparation for the season!
Twiggy Inspired Lashes – If there is anything I've learned from this beauty trend, it's that there is a very fine line between gorgeous Twiggy lashes, and spider lashes. Find a lengthening mascara that you can trust (I personally love BLINC's Amplified Mascara), sweep it on until desired length is achieved, then leave it alone. Less is sometimes more; so do not get overzealous on this one. I have also heard of people using lengthening mascaras as a first step, and then applying one coat of volumizing mascara while still wet to create fullness.
Be a Blushing Beauty – I have read on many different sources the contouring will phase out in favor of getting a natural, blushed, beautiful look. While I think contouring can be seriously fierce, I am a sucker for a classic blush. The colors of the season are speculated to be rose and peach, but I am sure we will be seeing gorgeous plums, and so much more!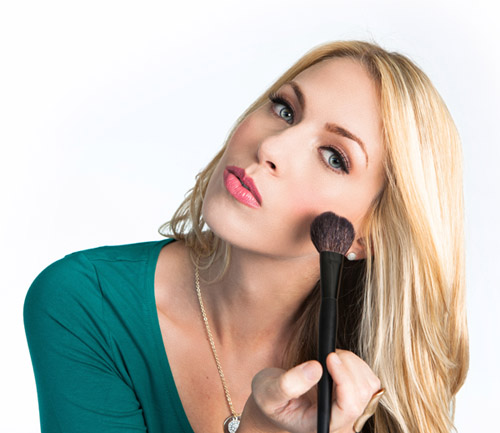 Dewy Skin – When I read that dewy skin was going to be a fall trend, I let out an enthusiastic "YAS"! Much like bronzing, this is a trend that has had the tendency to fade out after summer, and I could never understand why. Of course, as the weather turns, it will be likely that you will need another formulation, so don't be afraid to start researching your options, or to ask a beauty expert what their fall favorites happen to be!
Embrace Your Natural Beauty – Many people will be excited to learn that natural hair will be all the rage this fall. So, whether your hair is wavy, curly, straight, or in between, you can embrace the natural beauty of it with confidence. For those who are not the most comfortable rocking their natural hair: ask your stylist which cuts work best for your hair texture and type! A great haircut could be all you need for an effortlessly beautiful look.
In addition to the natural hair trend, a natural makeup look will be in style. From soft neutrals to minimal makeup, don't be afraid to let your natural beauty shine this autumn season.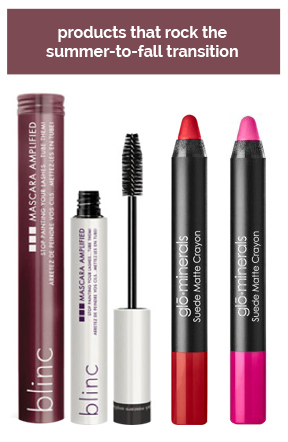 I'm sure only time will reveal more upcoming Fall 2015 beauty trends, and I personally cannot wait to see them in action! Which trends are you most excited to rock in 2015?
All photos provided by Skincare by Alana