2015 FALL TREND REPORT
Understanding Trends & How to Rock them Now
Each season fashion lovers get excited to see what the fashion icons and innovators of the industry have decided is the next new statement. As most of us know, there are many styles and trends that are almost always on the runways. These, dare I say trends, are more like reinterpreted, recognizable fashion staples, with new names and new styling. Understanding this simple concept in important for several reasons; but to be honest the most important reason is your pocketbook. Investing in key items that one can restyle with each new season is the key to great, affordable style. There are always going to be hot trends that we may or may not want to be a part of, but great style has no season and is always on trend.
Here are styles trending this season that feel fresh but are truly fashion staples. Let these fall trends get you inspired to restyle what you already own while making a note of what you new items you may need for this season.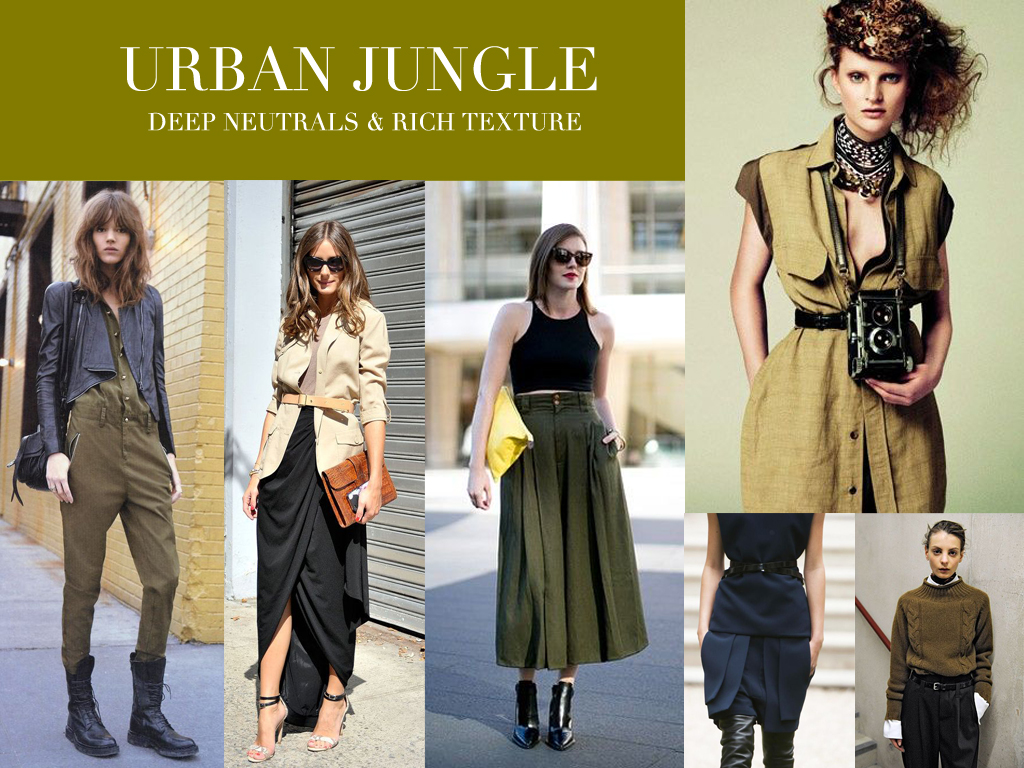 Chic safari looks and military details grace the runway in just about every fashion season and there is a reason for that, it's very wearable all year round. The most important thing when looking at fashion is to take what you see, decide what you like and figure out how to reinterpret it to work for your lifestyle. This might seem obvious, but most of the time inspiration is not put into simple words and made practical.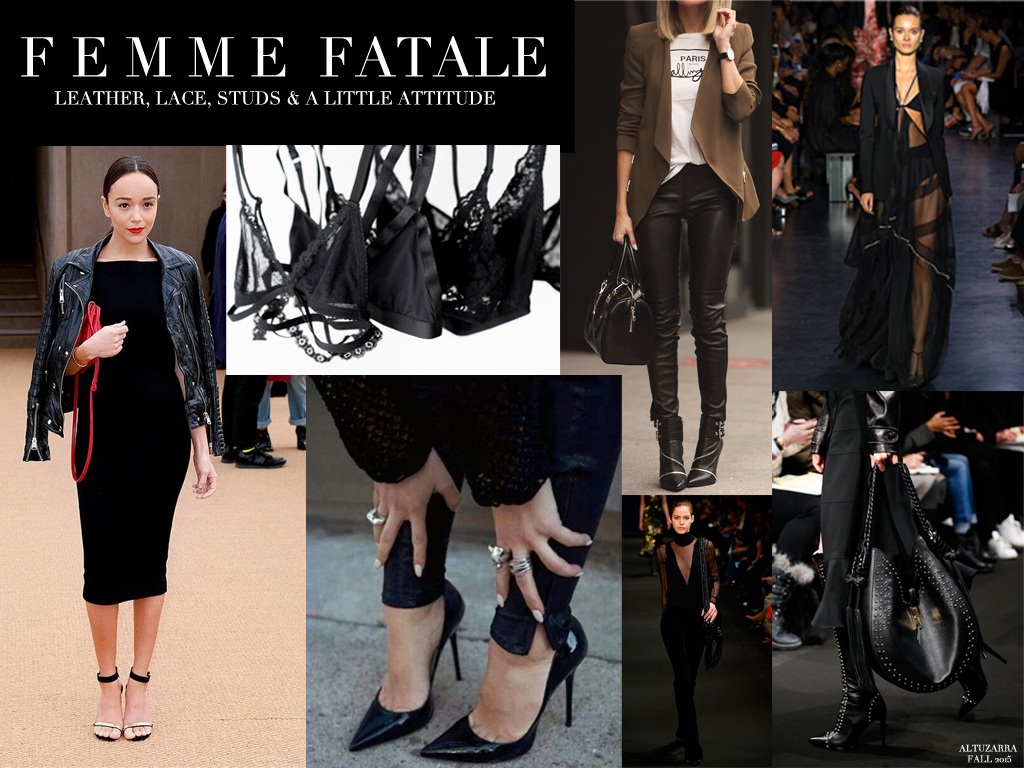 I personally love a little rebel with my fashion. The combination of sexy, strong and edgy has spoken to many woman for many years. We all need a little back dress, a leather jacket and pointy toe stilettos, Right? RIGHT! This season we're seeing a lot of strong sexy looks on the runways. Sexy doesn't mean showing skin, it's more about attitude and the hint of more-to-come. Spikes, studs, points, leather, and peek a boo details are perfect compliments to the femme fatale.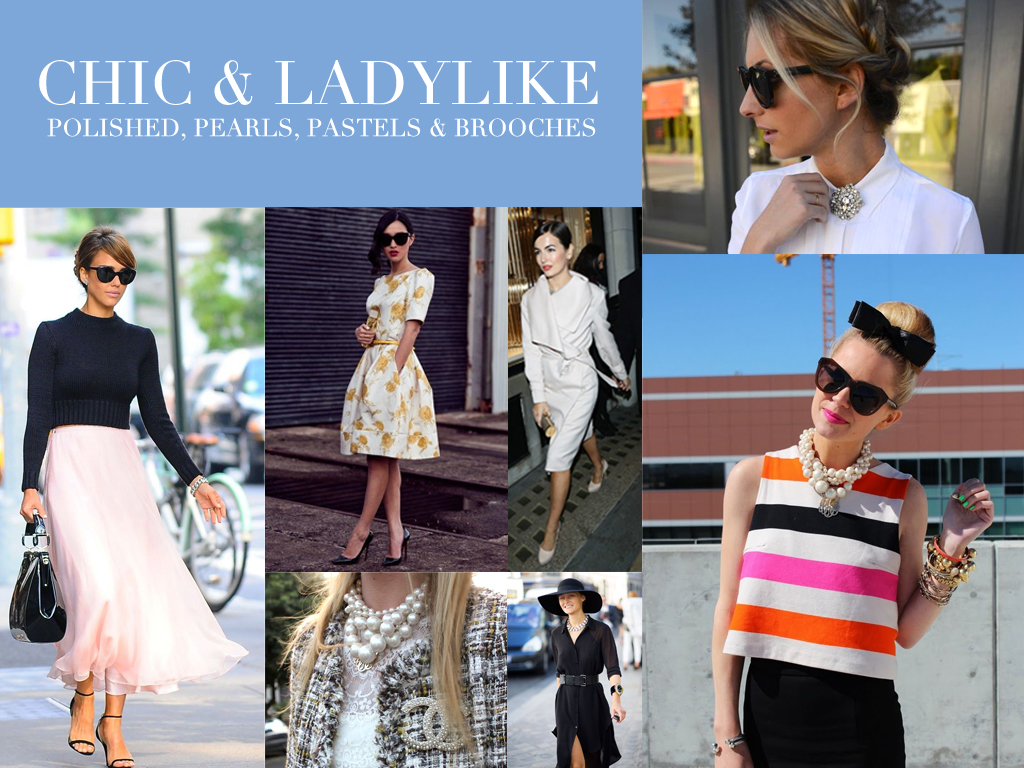 From accessory details like pearls and brooches to silhouettes with volume, this season polished and ladylike take center stage.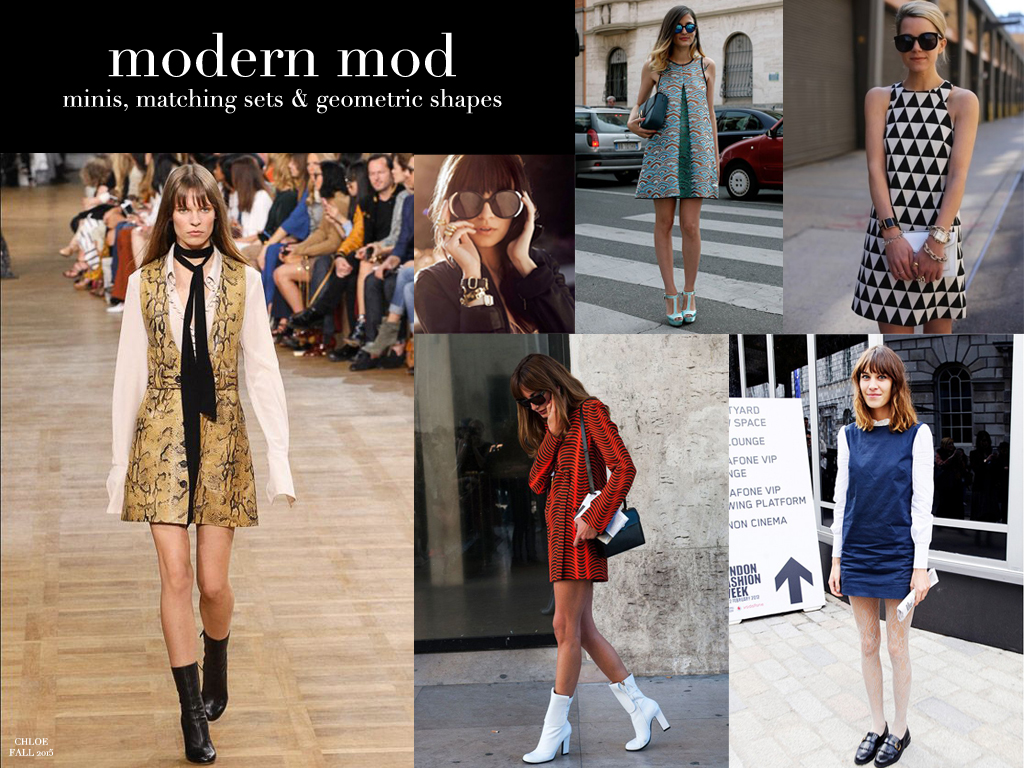 The 60's mod vibe is in full swing. Psychedelic and goemetric prints, mini skirts and shift dresses are the standards in recreating the mood of the mod girl. Not ready to go all in? No worries a shoe and/or sunglasses can instantly give your style a 60's vibe with out going over-the-top.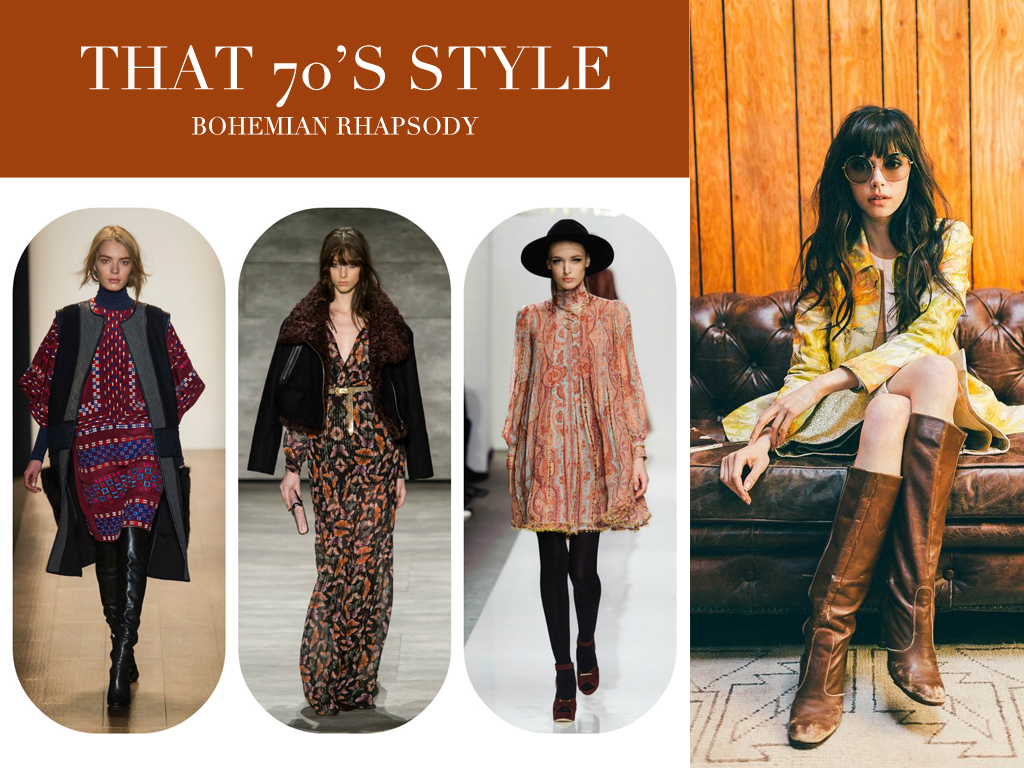 A trend or a staple? For me the answer is easy, it's a  STAPLE. Why you ask… If an era or style is "in" every season from it's conception it's a staple. The 70's bohemian is constantly getting a reboot but at the end of the day this is truly just one's style. Hippy/boho girls turn into chic bohemian woman. It's just that simple.
all photos sourced from pinterest