Get Perfect Beach Waves & Gorgeous, Glowing Skin
I am a huge lover of summertime; from the salty beach air, to the ever-present lemonade stands, evening BBQs and more! I am also a huge fan of the beauty looks that the summer weather inspires, which is why I have decided to take a moment to write about my two favorite summer trends: beach waves and gorgeous, glowing skin.
Get Your Glow On
 If there is one thing I've learned over the years, it's that everyone has his or her own idea of what the "perfect" glow is. I wanted to take the guesswork out of finding that "holy grail "product for you, by sharing some of the products that stood out of the crowd for me! From shimmery to matte, here are some of my favorite products and tips for achieving a gorgeous glow that is sure to be noticed!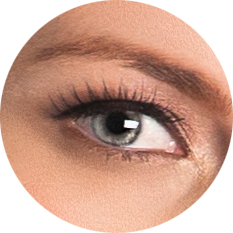 Glow Light On Your Eyes – Everybody has their preferences when it comes to eye makeup, but a lighter look is almost always the trend in the summertime. This can mean a sweep of mascara, a tinted SPF, and your illuminating product of choice, or a calculated "no makeup" makeup look. I will say that keeping it simpler saves you time, touchups, and prevents your pores from getting clogged.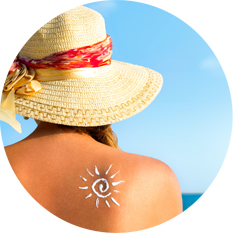 Don't Forget the SPF – If you have ever read my personal blog, you know that I am ALWAYS advocating SPF. There is a method to my madness, however: not only is it essential to the prevention of skin cancer, but it also helps to prevent wrinkles, sun spots, sunburn, and more! Thankfully, we live in a time where SPF options are endless! You can now find it in certain makeup primers, makeup setting sprays, tinted moisturizers, powders, and much more. No matter which method you choose, never forget to apply and reapply your SPF throughout the day!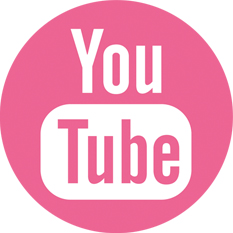 Choose Your Glow – As I mentioned before, everyone will have his or her own ideas of what the "perfect" glow really is. You may prefer a simple highlighter, or perhaps a matte bronzer. A great way to figure it out (without breaking your bank) is to peruse YouTube! Find beauty gurus who have a similar skin tone to yours, and see which bronzing/highlighting/illuminating products they are raving about, and calculate which ones you think would be best suited for your skin!
For A Luminous, Highlighted Look – I have been a long-time fan of the "natural, luminous glow," and have searched far and wide for the best of the best when it comes to achieving it.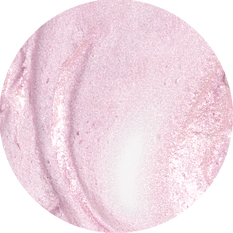 If you are partial to a liquid formula, Glo Minerals Sheer Tint Illuminator is definitely a product to consider! Fantastic for all skin types and tones, this illuminator works to smooth away fine lines and wrinkles while giving your skin a luminous glow. I love applying this product all over my skin, then using my SPF powder brush (which delivers very sheer coverage) overtop.
If powders are more in your comfort zone, La Bella Donna's Vision of Mineral Lights  is a must-have! This quad lives in my purse year-round, which is a testament to how much I adore it. It delivers four gorgeous shades that can be used as your bronzer, highlighter, and eye shadow; making it the perfect, all-in-one product for getting that gorgeous, natural, glowing summer look!
For A Shimmery Bronze – A shimmery bronze allows you to achieve a sun-kissed look that really glows, which explains why this trend is so popular for summer.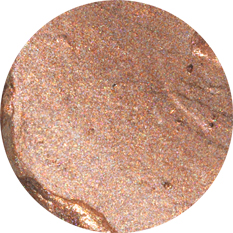 My favorite liquid formula in this category is YoungBlood's Mineral Radiance Moisture Tint in the shade Golden Sun. Perfect for more normal to dry skin types, this formula locks in nourishing moisture while delivering a beautiful, sheer, bronzed glow. This is one of those products that will have your co-workers wondering if you went on a weekend getaway – it is effortless and beautiful!
Mirabella's Bronzed Mineral Primers have been a recent favorite of mine for achieving this look. I love the mineral formula, which has the perfect half-baked, half-creamy (seriously, I don't know how else to describe it) and it is packed with the most beautiful prismatech shimmer, for a flawless glow. I also love the convenience of having three shades to choose from – you can decide how intense or how subtle you want your bronze to be.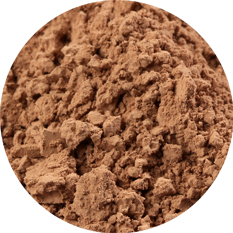 For a Matte Bronze – If shimmer is simply not for you, a matte bronzer is the perfect option for achieving a sun-kissed look. I have been a long-time fan of Colorescience Sunforgettable Mineral Powder Brush SPF 30, and recently picked up their Tan Matte shade to try as a bronzer. The design of this brush makes it effortless to sweep on, and perfect to take on the go!
How to Apply – The short answer is: apply this however you like! I typically do an all-over sweep with my illuminating products, while I tend to stick with cheeks and hairline for my bronzing products. Wear your products however you feel most comfortable; that's what makes it uniquely you!
Channel Your Inner Mermaid
 If one stereotype has reigned totally untrue about living in Southern California, it's that I can waltz down to the beach and get my "just back from the beach" waves every day of the week. While I suppose I could do this, as a busy mom, wife, and business owner, it is (of course) not reasonable. Just like my land-locked readers, I have spent a lot of time trying to find the best products to acheive the perfect beach waves, and I want to share my absolute favorites with you!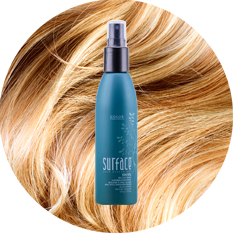 Surface Swirl Sea Salt Spray – This product is, in a word, amazing. It really gives my hair the look and feel of having just gotten back from the beach (but smells much better, of course). I have enjoyed this on both damp and dry hair, and loved the results! I will say that you definitely get more bang for your buck in you apply this to wet tresses, but either way, this is definitely one of my favorite sea salt mists.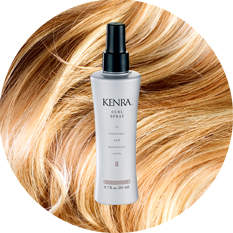 Kenra Curl Spray – If you have curls or a slight wave, this product is wonderful for activating and moisturizing dry/tired curls. What I love about this product is that it gives you gorgeous, beach curls without feeling "salty". For best results, spray this throughout damp hair and scrunch your hair with your hands while drying with a diffuser. Your waves may be less "beachy" and more "refined" with this product, but the result is still gorgeous and memaid-esque.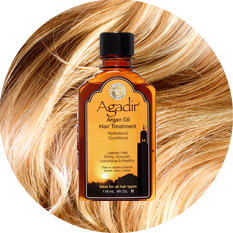 Moroccan Agadir Miracle Oil – For those of you who are rocking wavy hair, but want to take it down a level, I cannot recommend this product enough! It smells amazing, eliminates frizz while leaving the hair wavy, and makes your hair feel so soft. This is perfect for all hair types – curly to sleek. But I must note that if you have straight hair, this will not give you waves.
Love, Want, NEED some of these products… Click the pic or link to shop!
All photos provided by SkinCare by Alana