Coachella or Bust
Festival Style Must Haves
Heading to Coachella? Is your festival style strong? Festival style (mostly Coachella) seems to be taking bohemian style to the next level while quite literally almost every major retailer, small boutique and online shopping sites gear there goods to satiate the overwhelming need for more and more festival style. So there is no reason not to find cool unique extras to set your look apart. We've put together a festival style check list for your weekend of major mingling and music.
 The Coachella MUST HAVE Breakdown
Lots & Lots of Accessories
From floral crowns and hats to flash tats on your face and head-to-toe jewelry anything and everything goes when it comes to accessories and them more the better.
Festival Style-Less in BORING!

  Floral Crowns
Flash Tattoos (anywhere and everywhere)
Flash Tattoos are available online at flashtat.com or you can get them locally at The Shop. Laguna, Isla Boutique, Blue Eyed Girl just to name a few…..
RAD KICKS
You NEED good boots for both fashion and function. Unless you're going to stay at a pool party I highly recommend protecting your feet with a cool pair of boots or booties. Biker boots, cowboy boots, moccasins, chelseas, or what ever kind of boot floats your boat-rock 'em. I promise you'll be happy you did.  If festival style is just your inspiration and not your destination rock some knee high gladiators.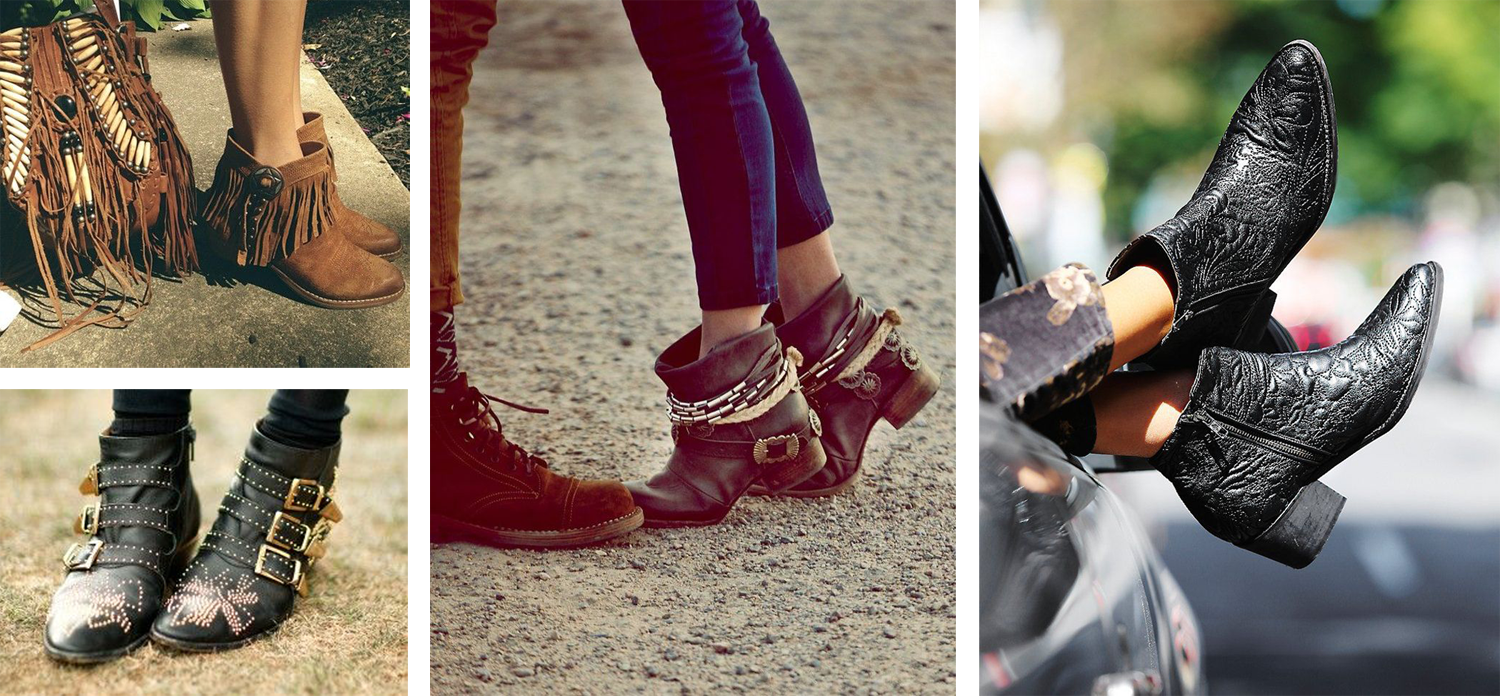 Print & Texture Galore
Rock tee's, gauzy prints, leather, suede, fringe, feathers and crochet are all texture perfect matches for festival style.
They've almost got it ALL
The Perfect Messy Cool Girl Hair
This is a "you call it" anything goes… Check out these DIY from Camp Makery

All Photos Sourced from Pinterest