Simple Summer Looks to Try this Week
How to Elevate Simple Summer Looks
What really makes an outfit stand out for the right reasons? The details! This is the universal fashion truth. Details include everything from fit and proportion to accessories. Beautifully fitting clothing and a well proportioned outfit will always make your simple summer looks standout (that's why a good tailor is a must).  Once you have an outfit that fits, it's time to layer on the accessories. Accessories are the layers that set your simple summer look apart (I know I talk about this all the time, because it's TRUE). Picking the combination of shoes, bags and jewelry is a very import component to a standout look.
This summer SRM is about dainty, layered jewelry, flats and woven, natural textured bags. This is summer's winning accessory combination that will work with all your summer looks-we promise. If you're looking for the perfect combination of dainty layers, look no further than g2g Designs. Statement hoops to mini hoops, stackable bracelets and dainty layered necklaces are just a few reasons we can't get enough of this SoCal based jewelry line.
---
Minimal Maxi
---
Dainty jewelry is perfect for a minimal maxi dress. This dress is a blank canvas; the perfect back drop to great accessories. We're also loving unexpected shoes choices. This is a trend that's easy to try-just add flats. The woven leather loafer is unexpected but adds as instant cool girl vibe.
Styling Tip: If you have a deep neckline dress or top, layered necklaces are a MUST. BTW if you love this dress you can shop it below ⇓ and the ties on the side are adjustable, incase you'd like a little more coverage.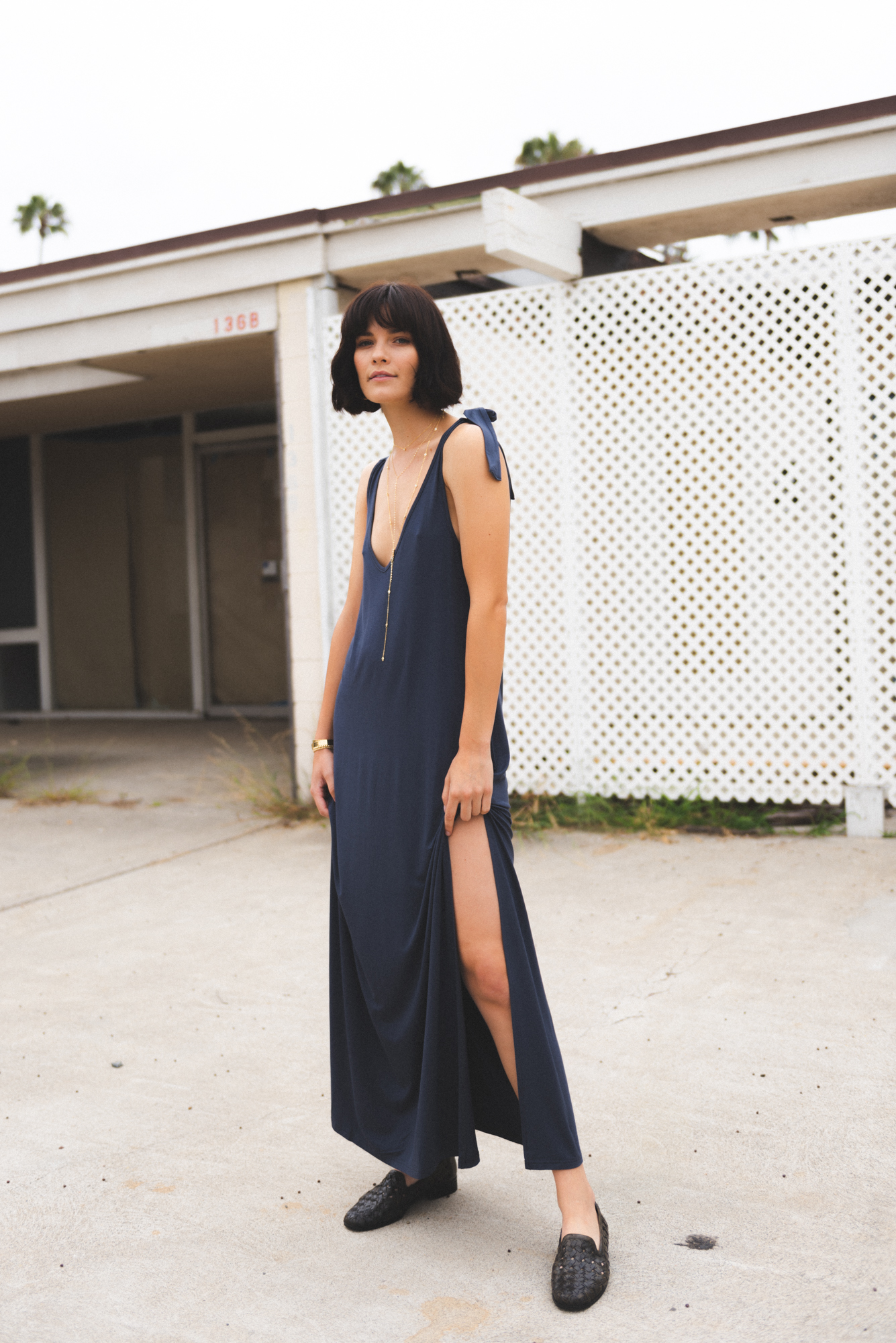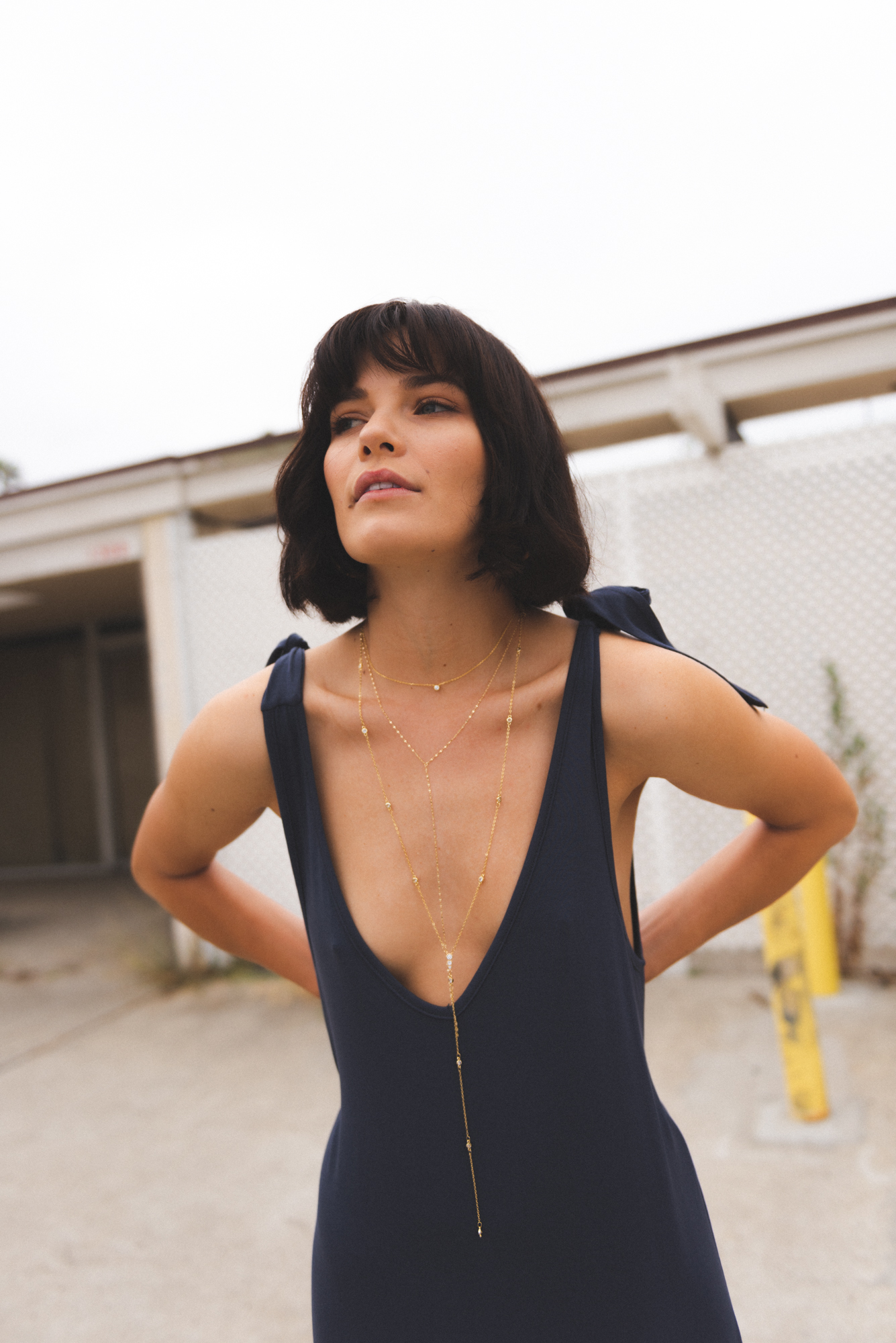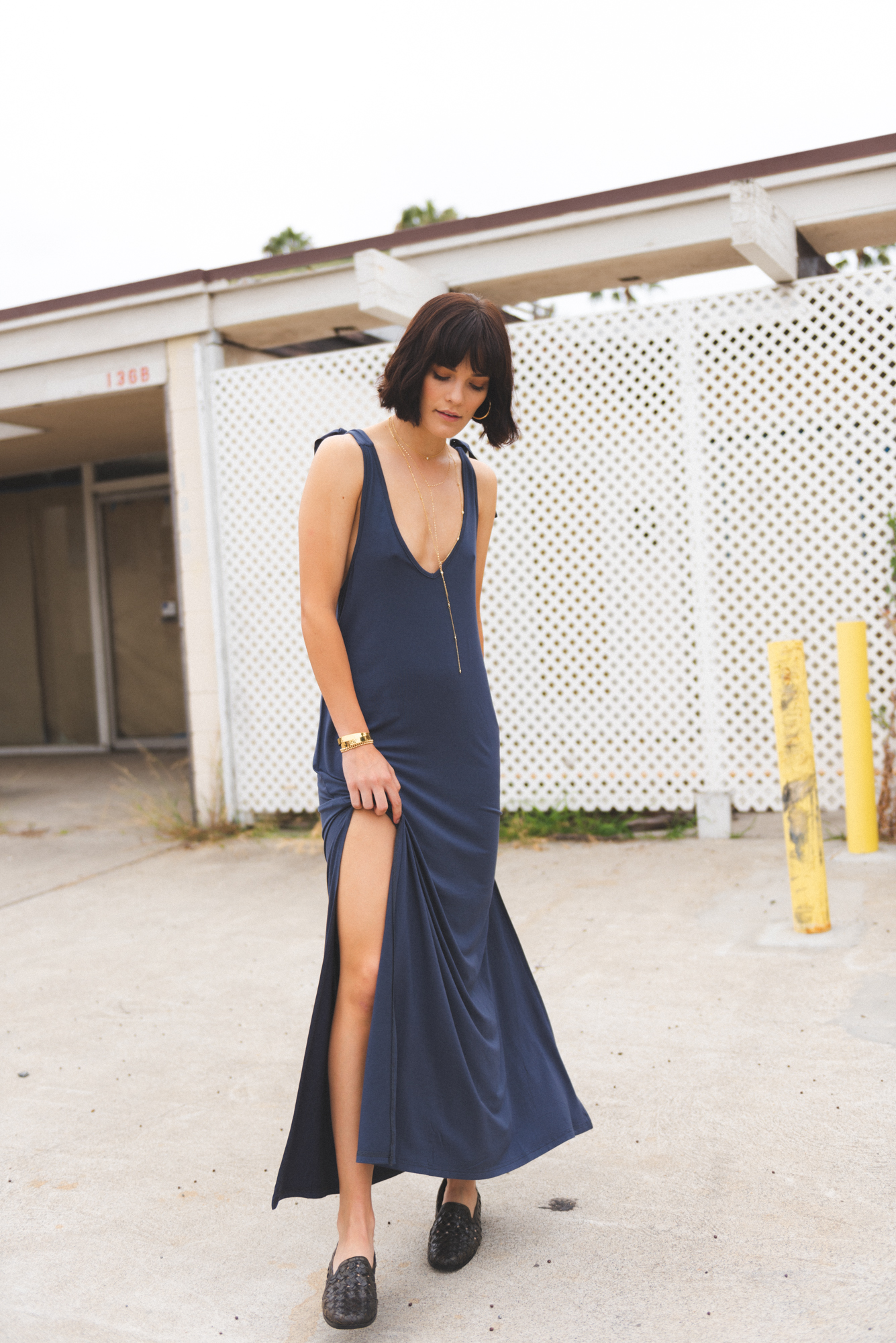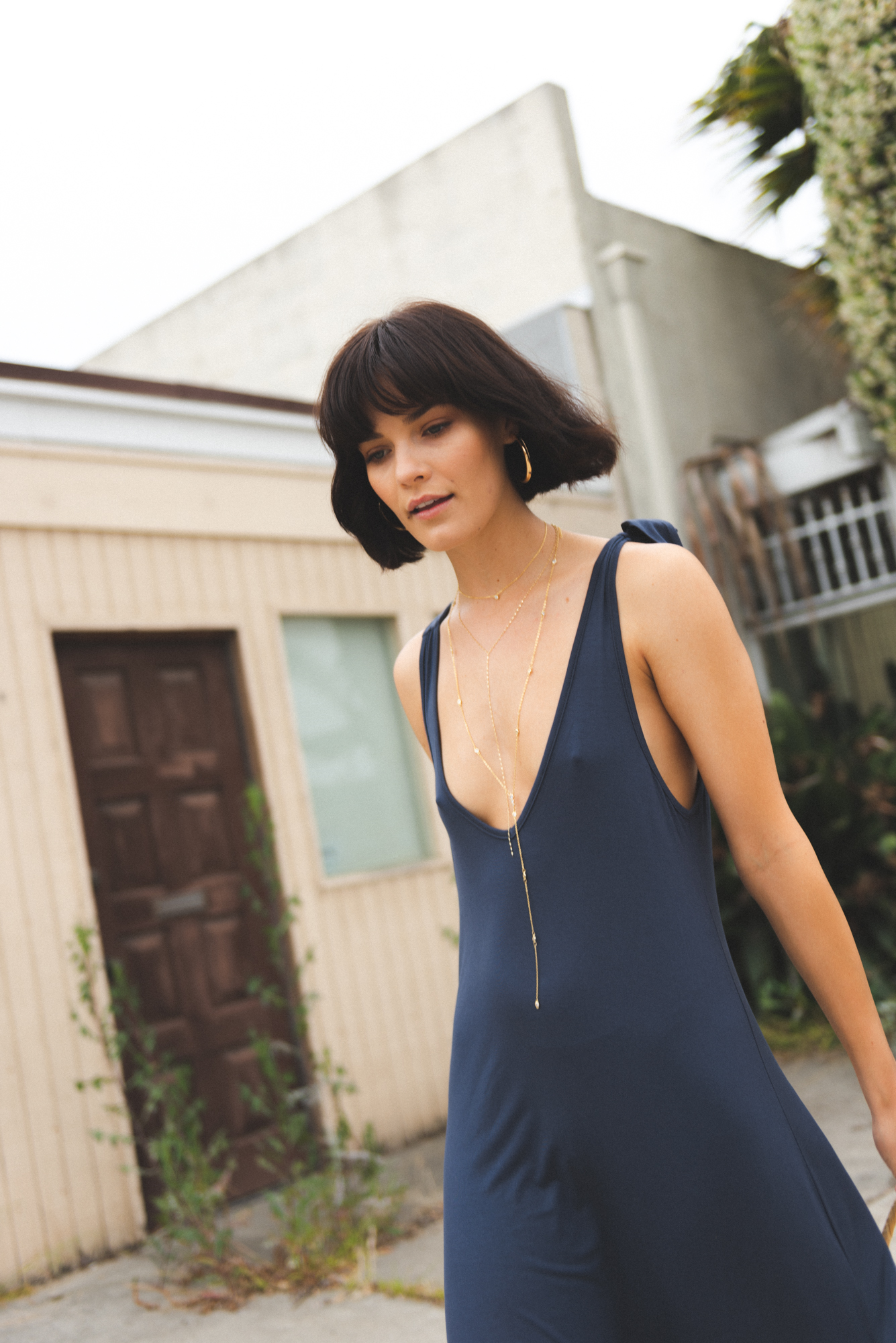 ---
Flirty Romper
---
Mixing contrasting details can make for a standout look. Flirty, trendy and edgy details all in one look? Will that work? This look proves it does! One detail can bring a look together. The bold gold hardware on the belt bag lends perfectly with the bold chain choker. We paired these details with a menswear inspired shoe like an oxford. Of course your favorite sneakers will work too.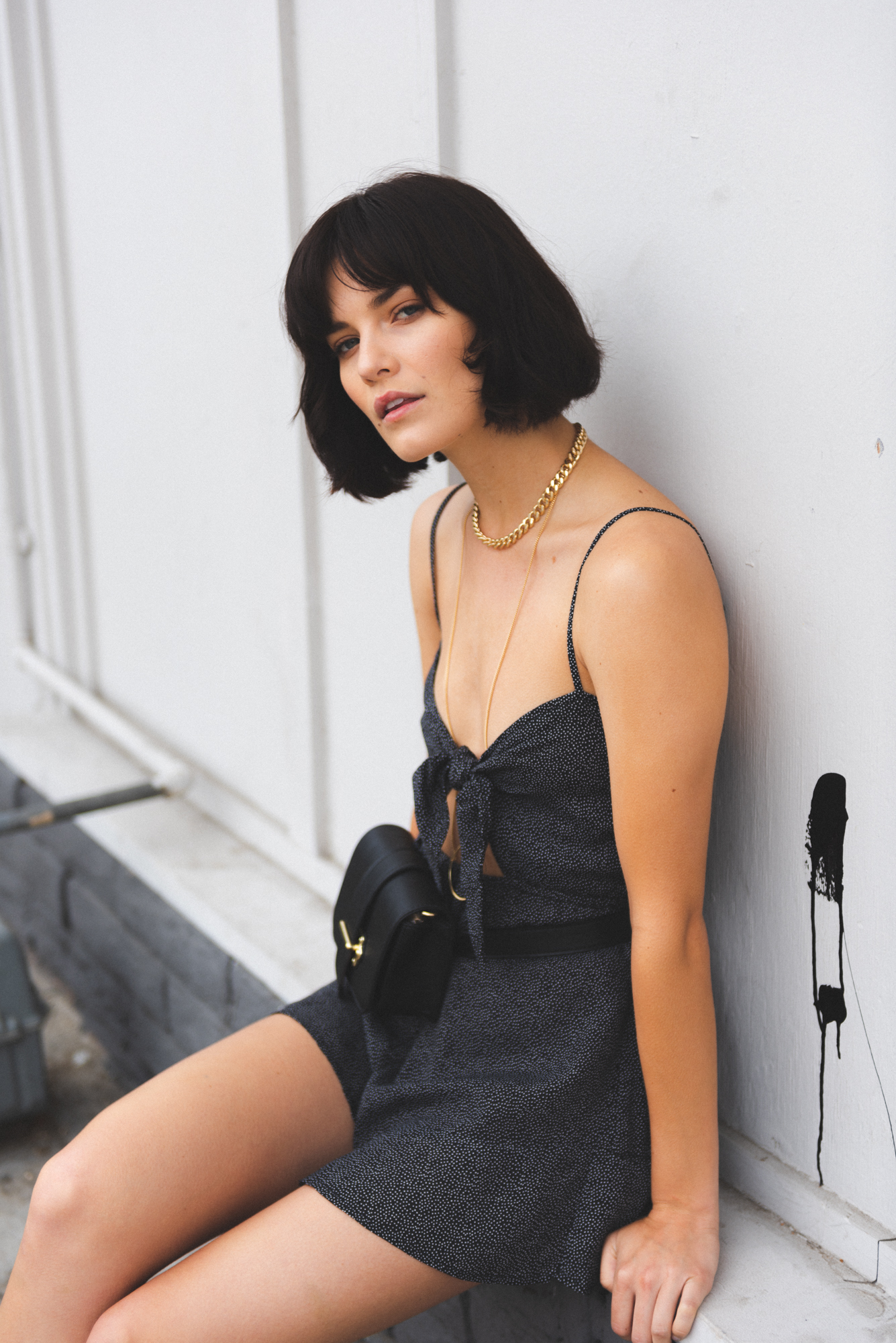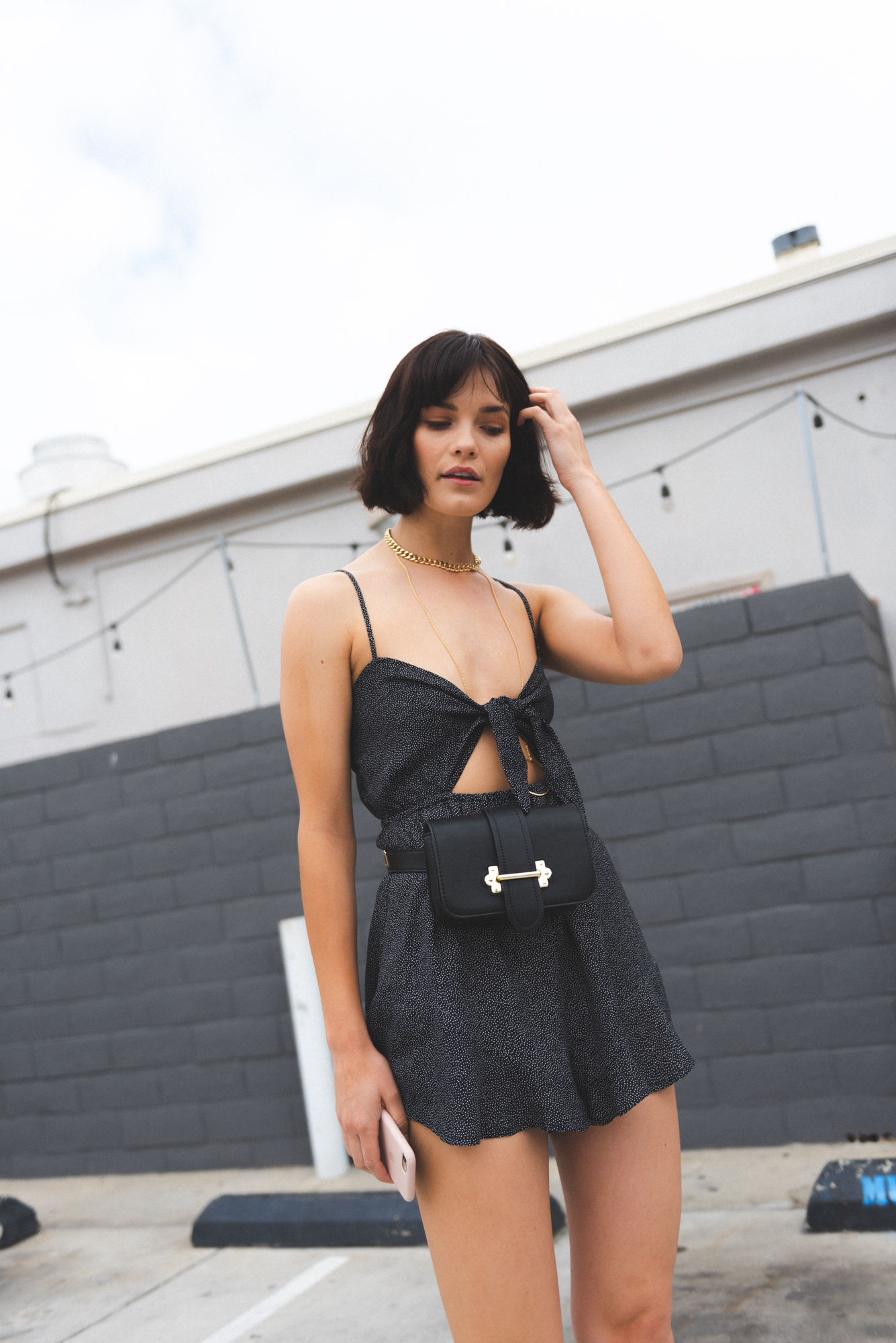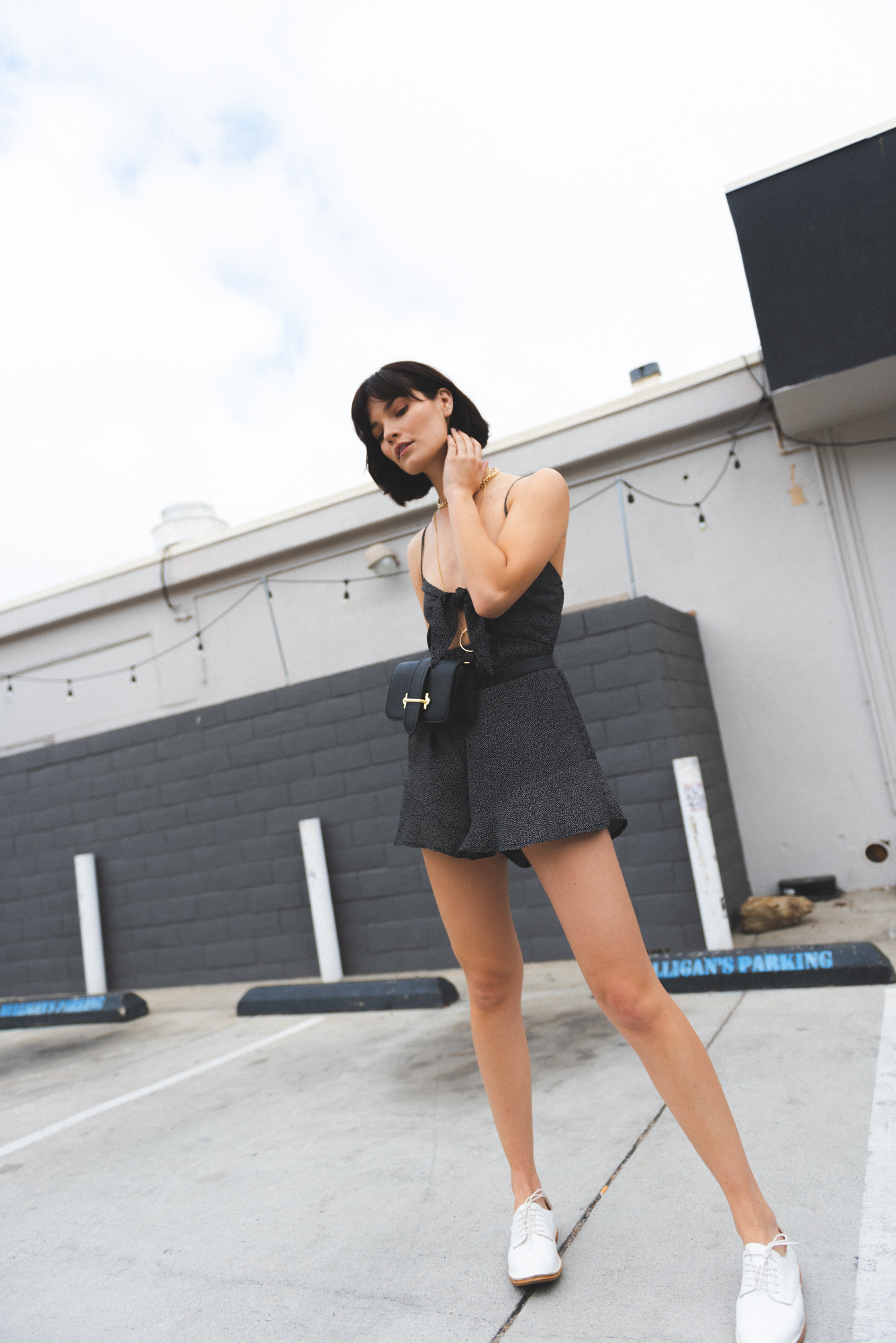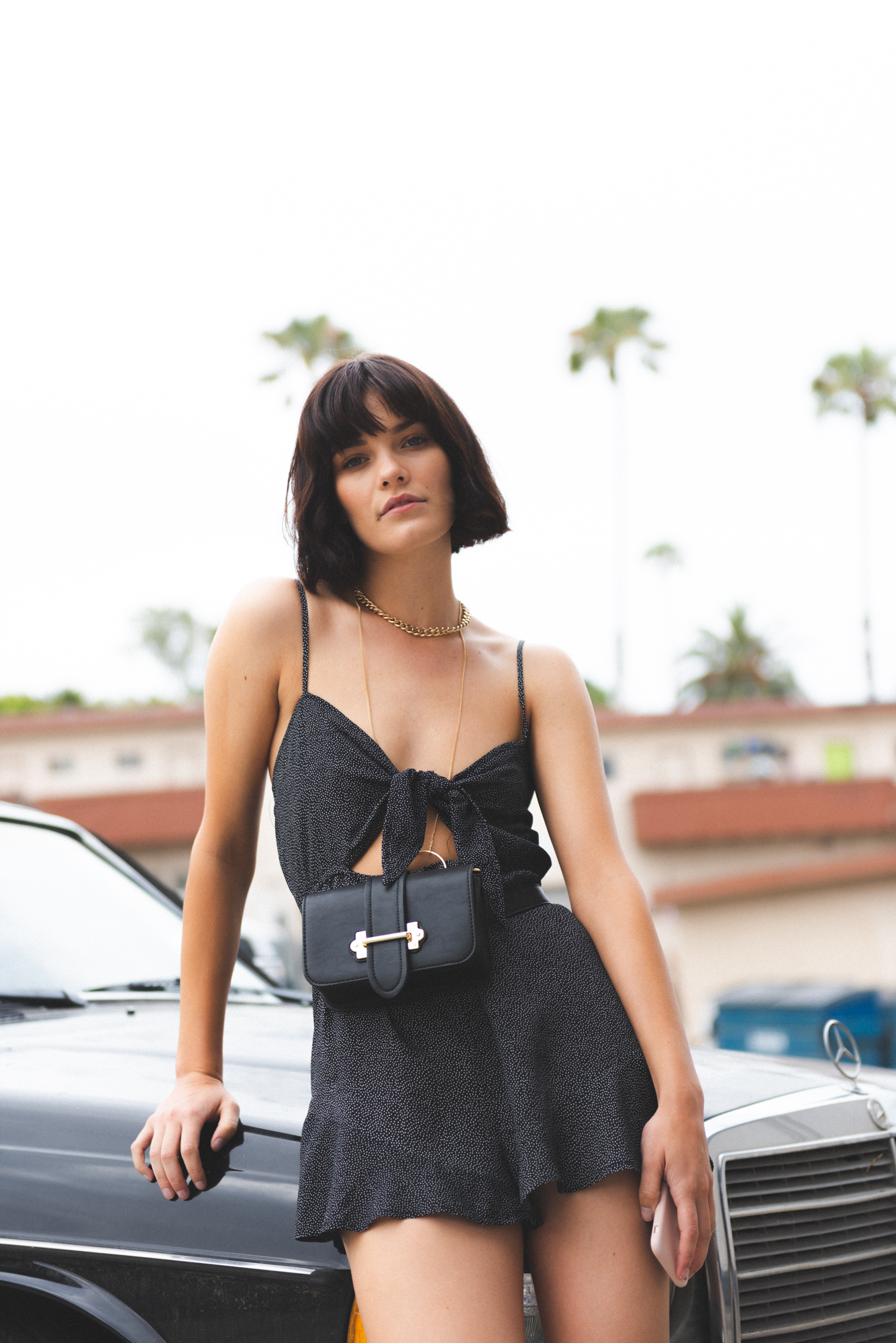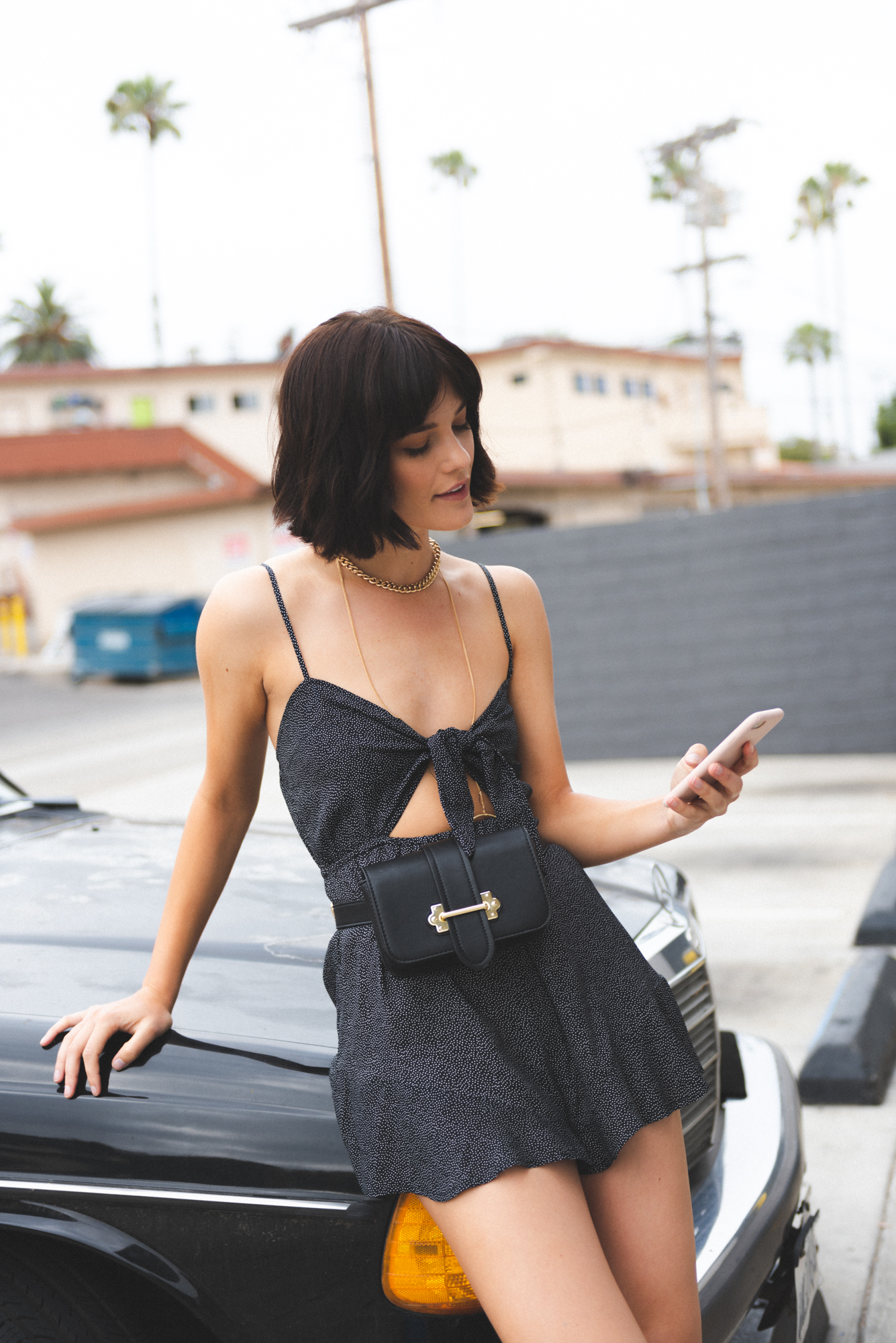 ---
Simple Separates
---
Black tops are a serious obsession of most women, they go with everything! You might have noticed we also have a thing for high-rise cropped pants. We can't get enough of this style. They are flattering on everyone, and they show off our shoes. Win-Win Right? We think so! A styling "rule" that adds a chic element is black accessories. Cohesive color coordinated accessories are classic. To give this classic styling "rule" a modern vibe, style with in-the-moment modern accessories, like a structured caged bag. Add white shoes, another trend we love, and a cool girl outfit is born.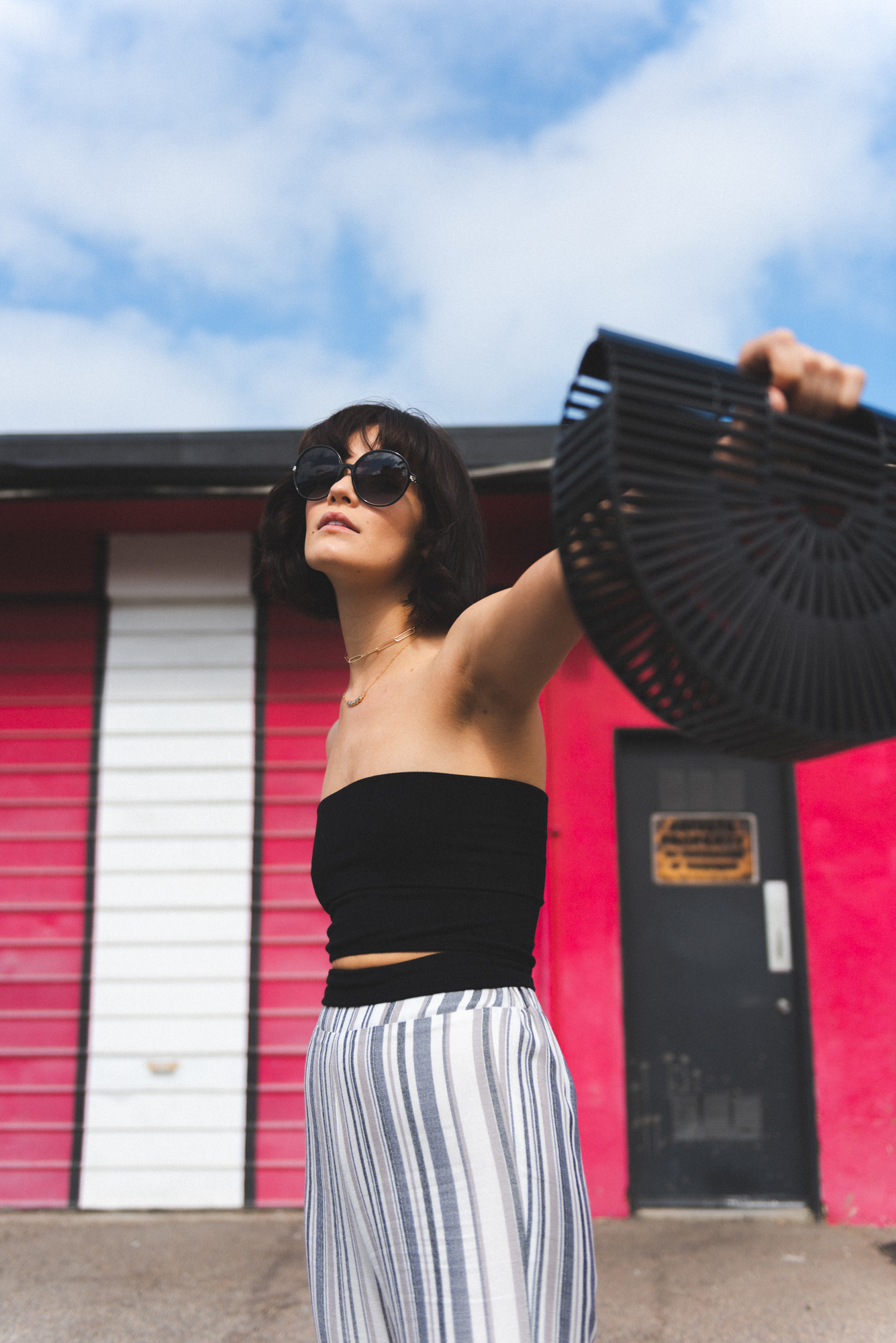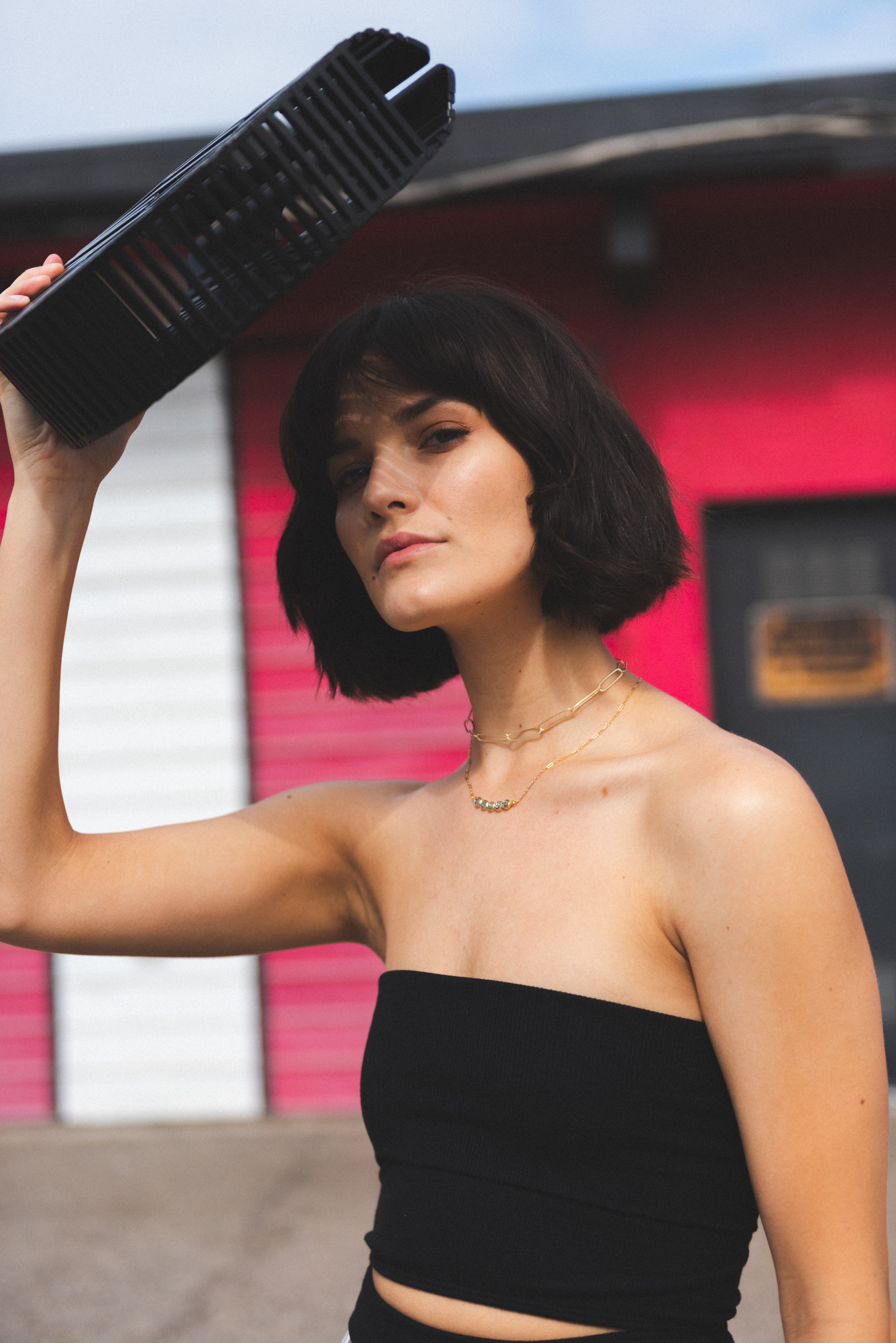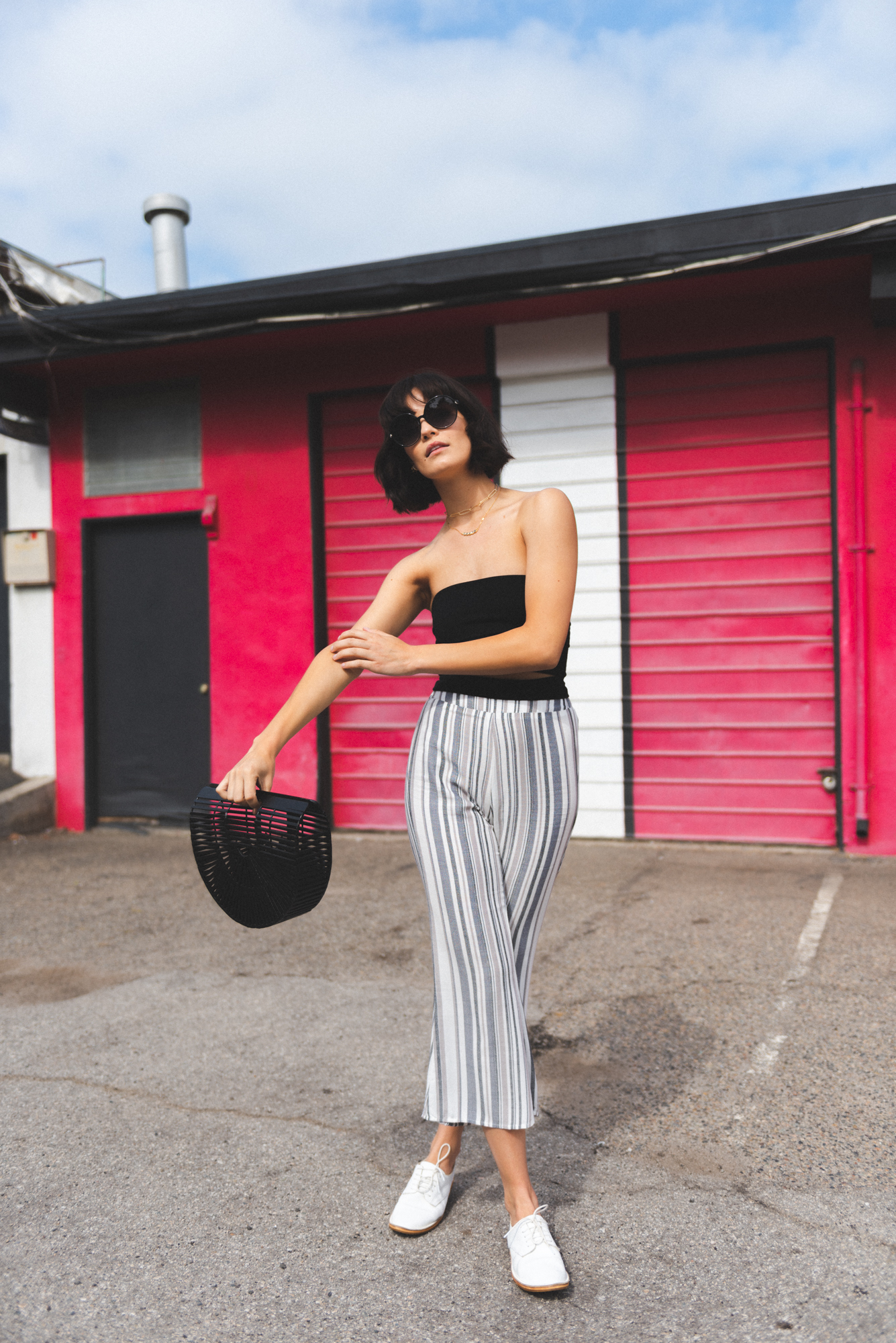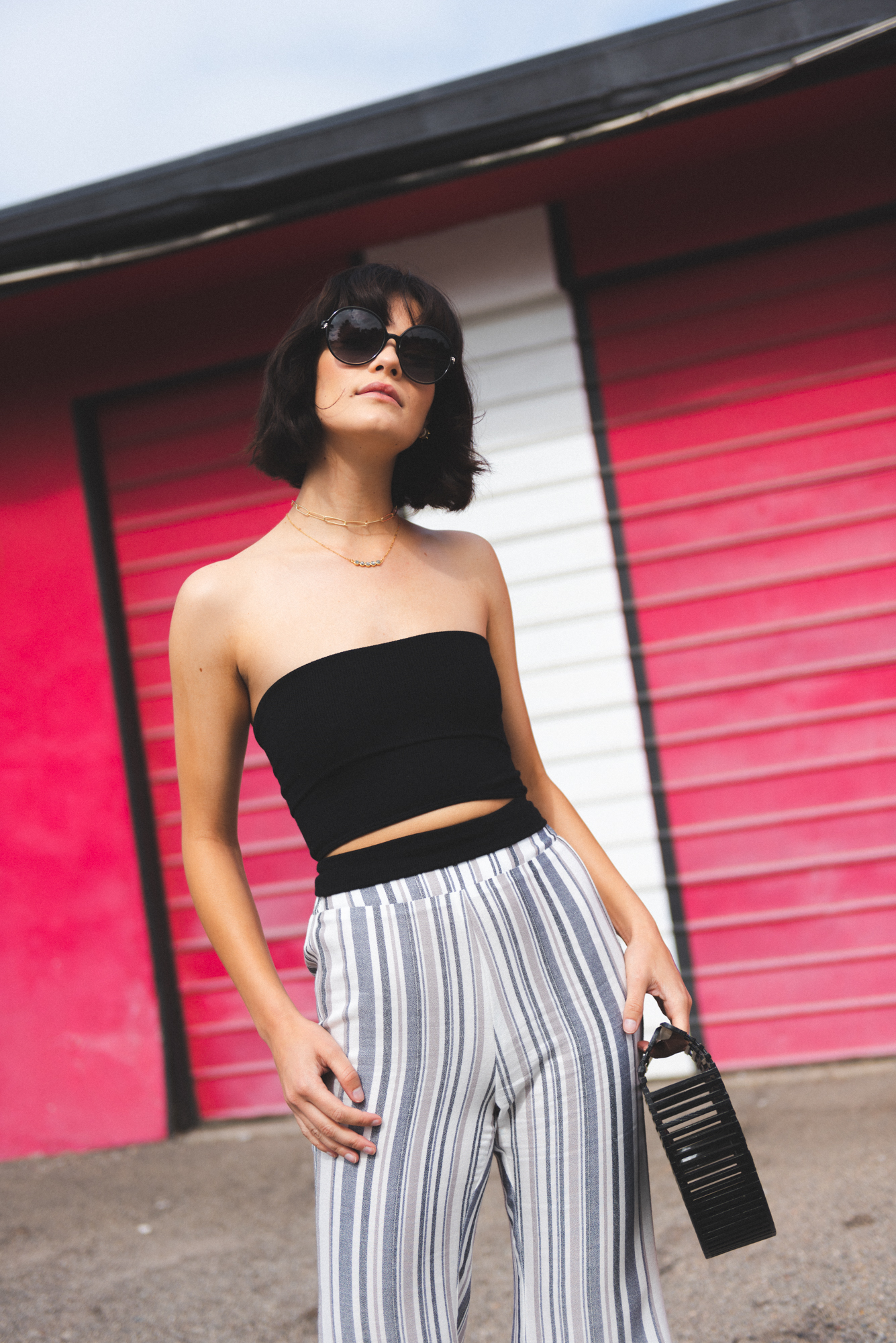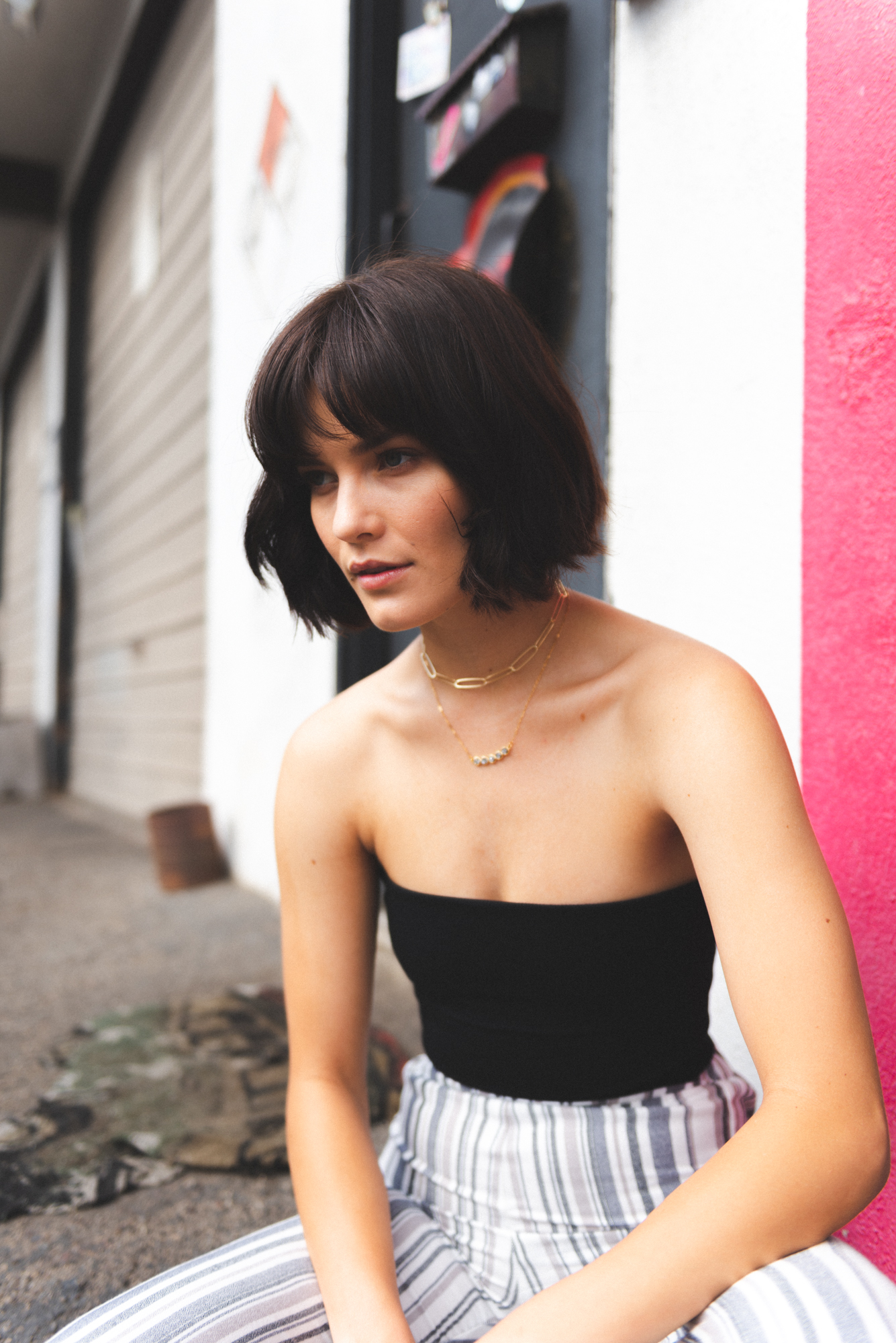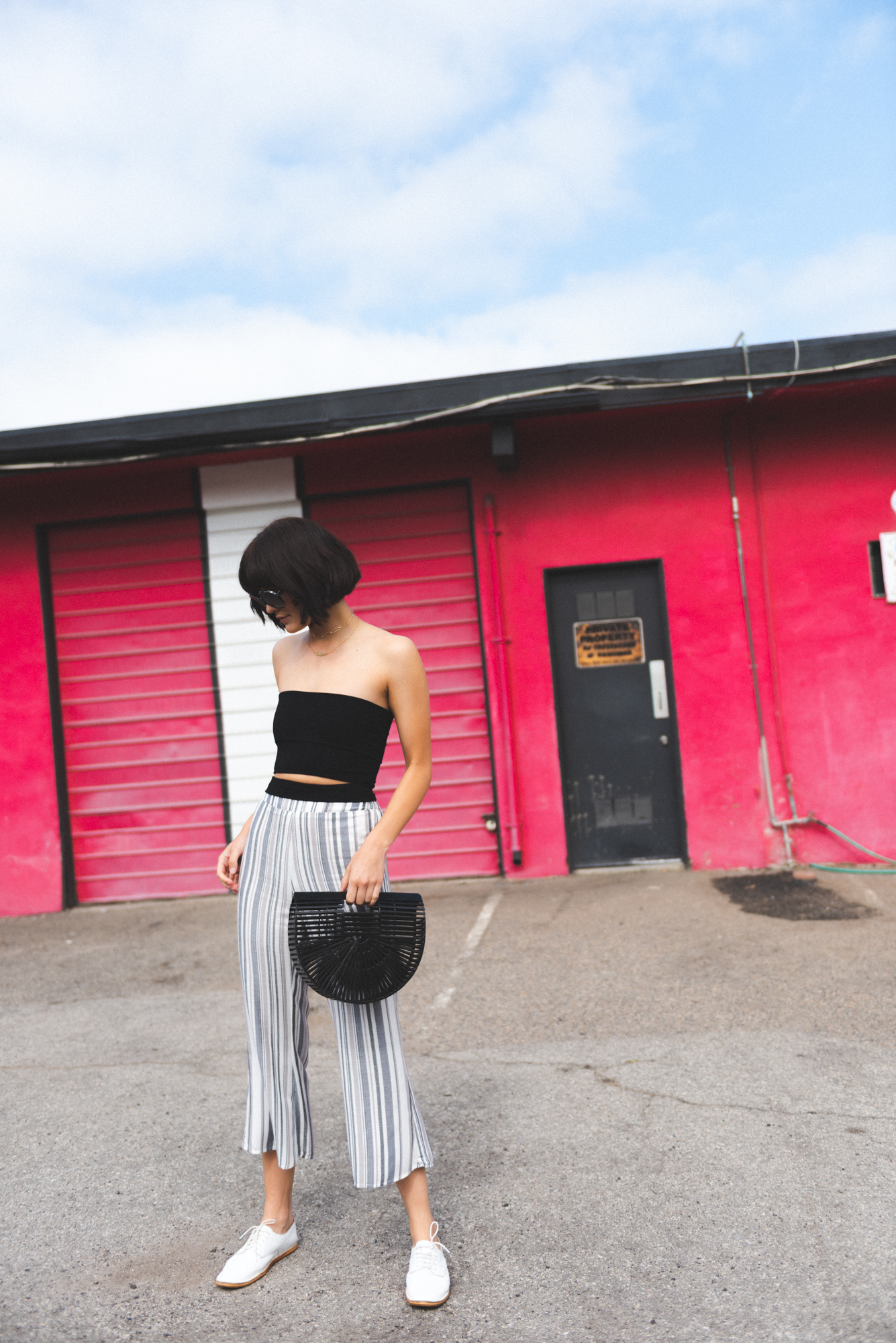 ---
Wrap Dress
---
The wrap dress is a classic. Give it a fresh vibe with these two styling tricks, layered chokers and menswear inspired shoes. Oh yeah, and don't forget this old school trend, the anklet.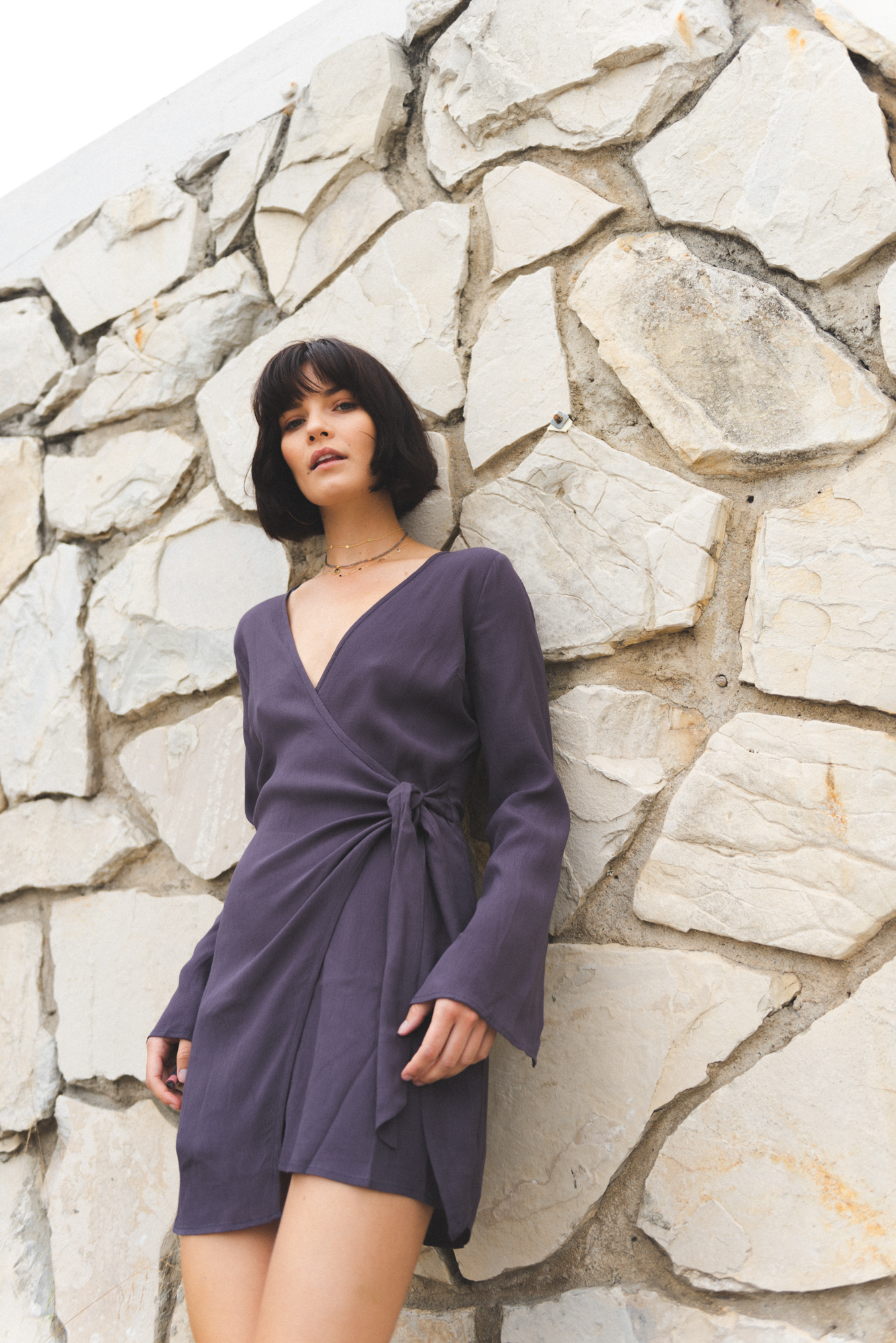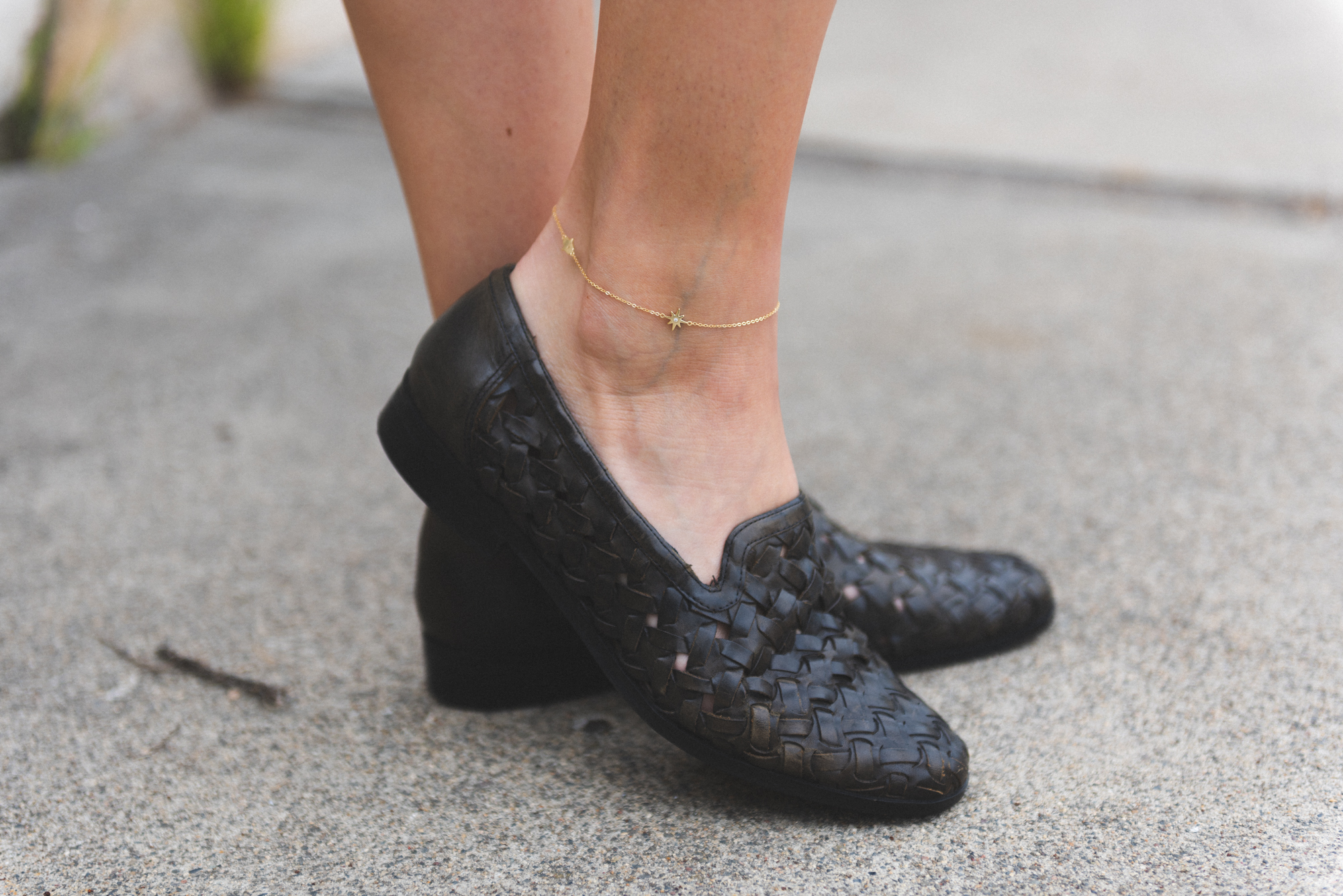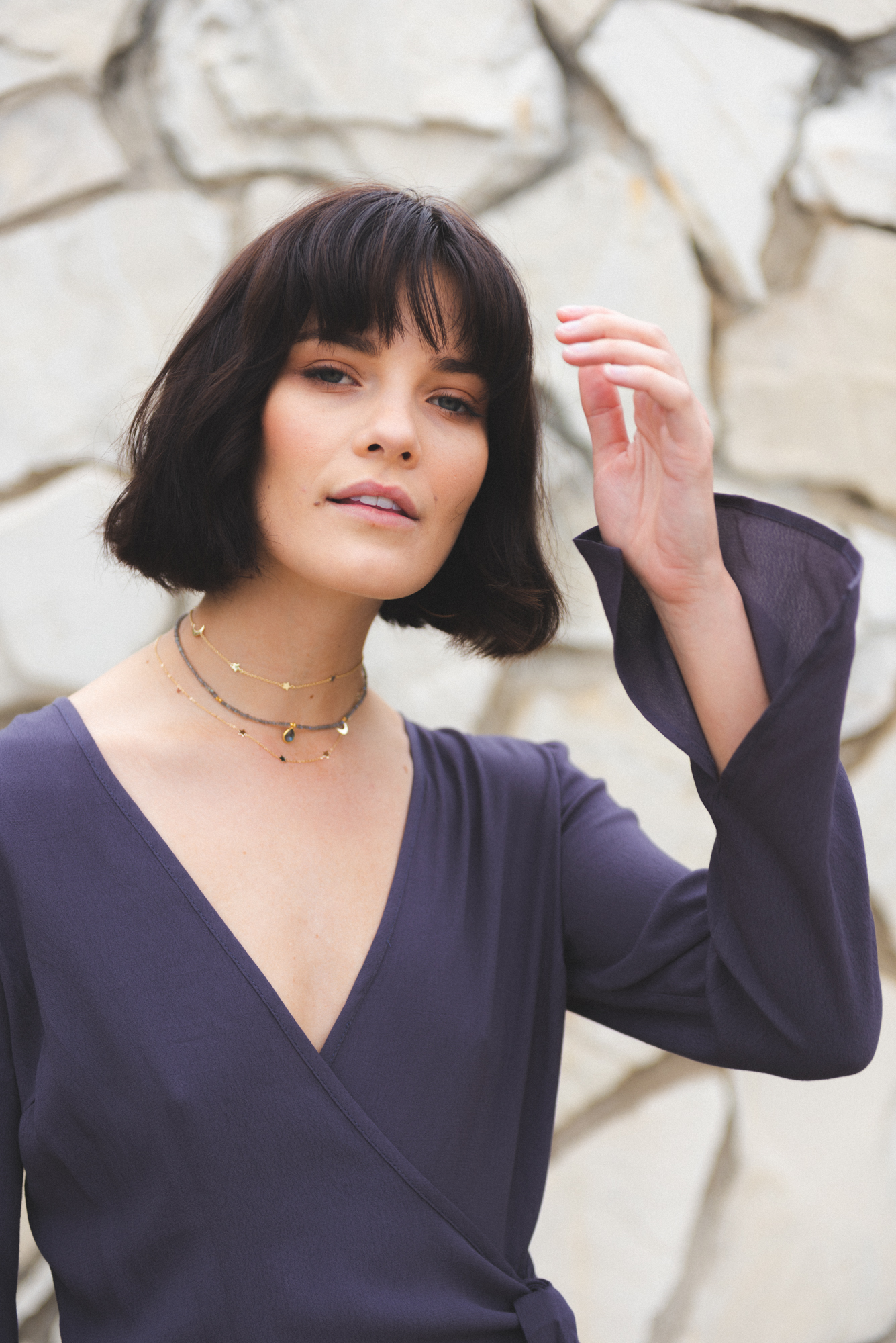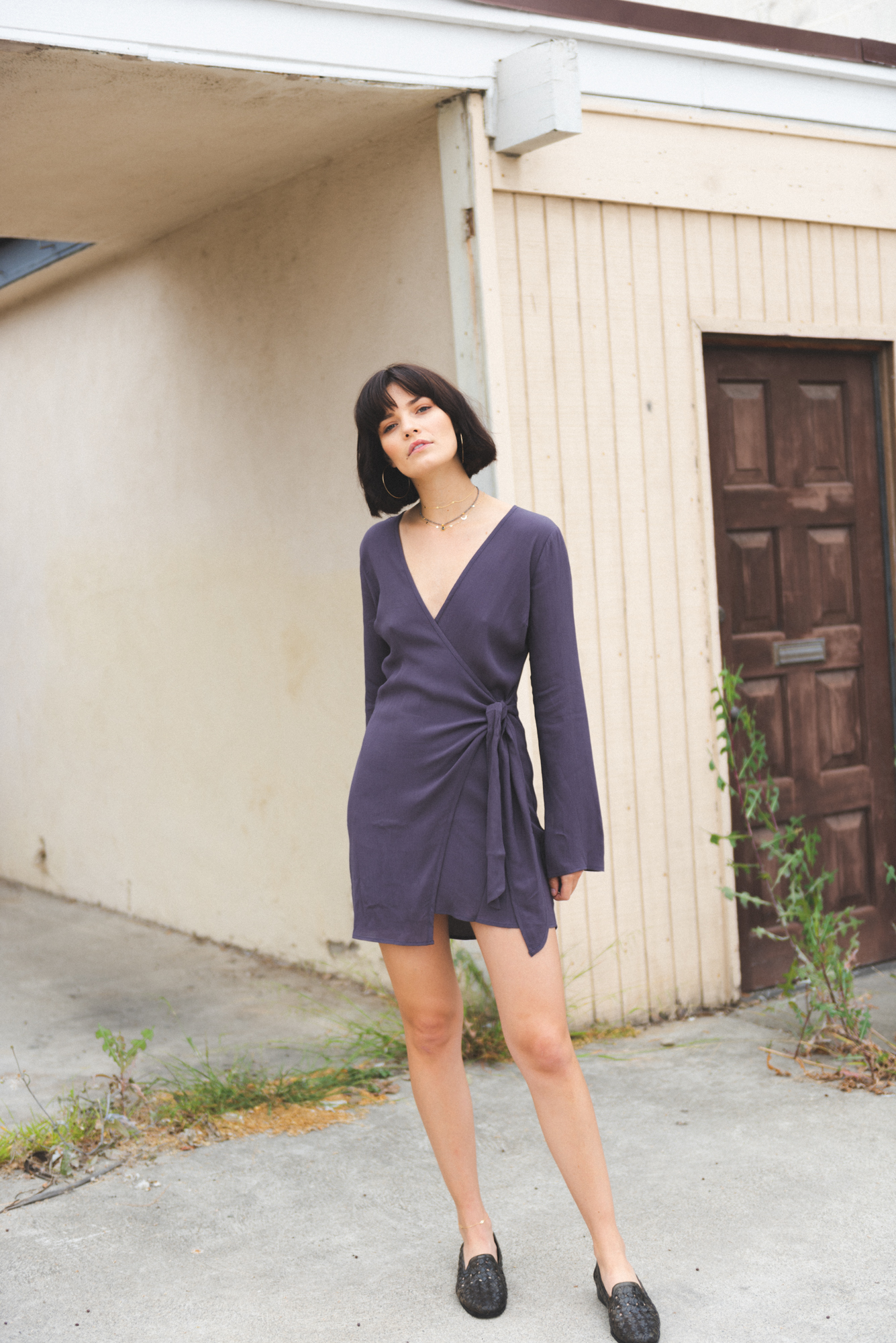 ---
Summer Separates
---
Tie front pants are all the rage for sun and sand loving beauties. And yes, they're perfect for vacation and the city streets. Crop tops and tie front pants are a match made in summer styling heaven. Summer accessories to pair with this classic summer style: a transparent handbag, dainty choker, sandals, and a straw hat.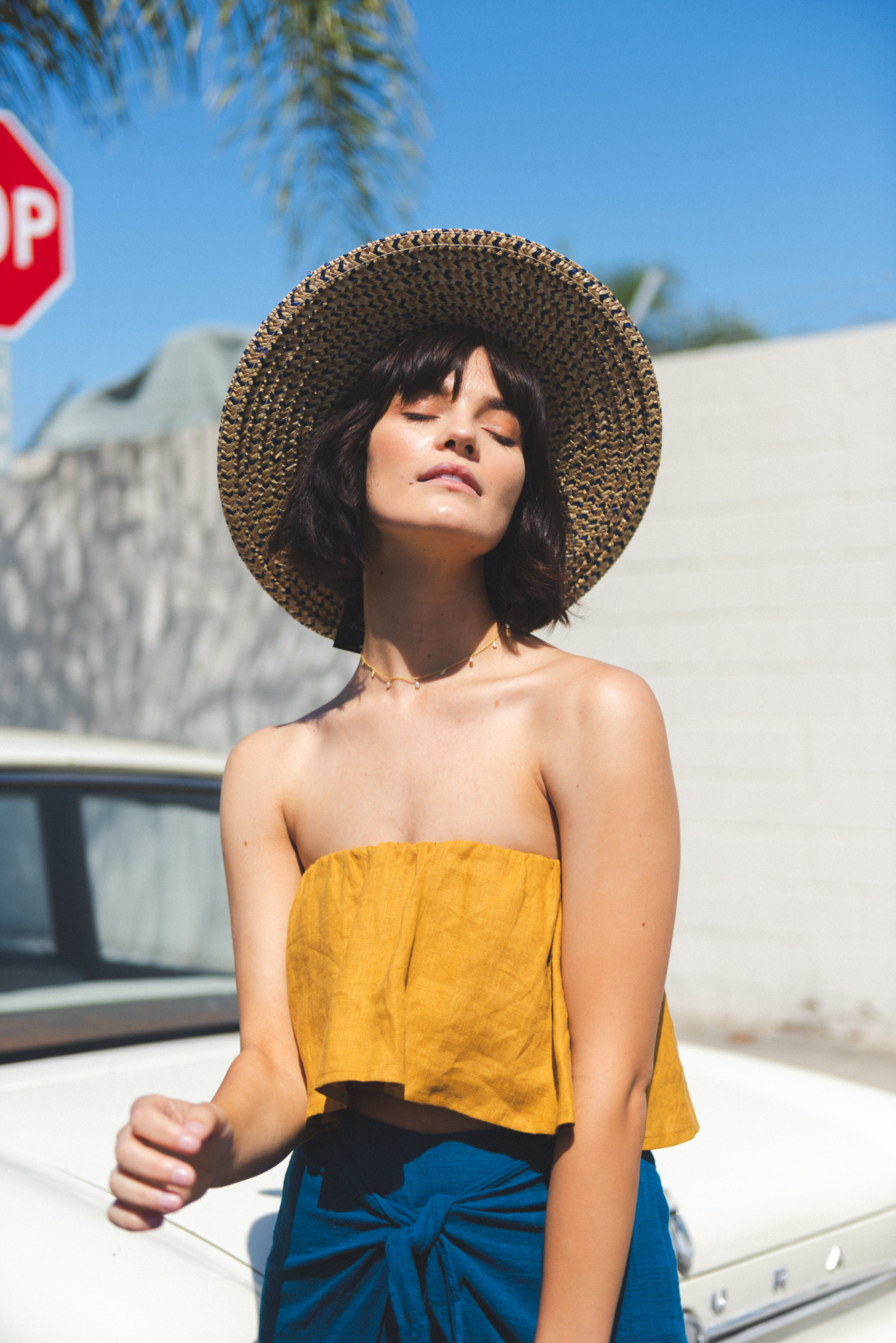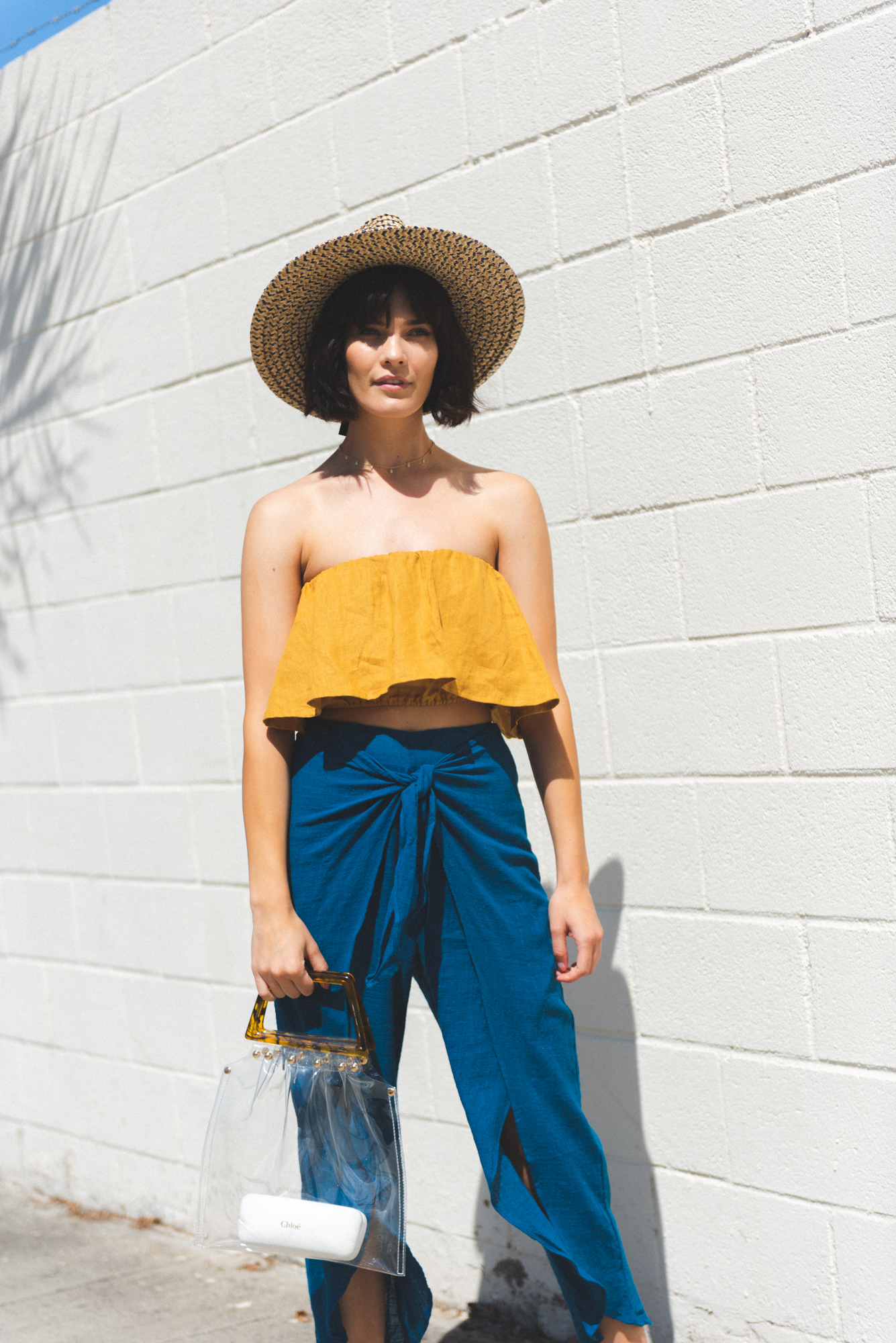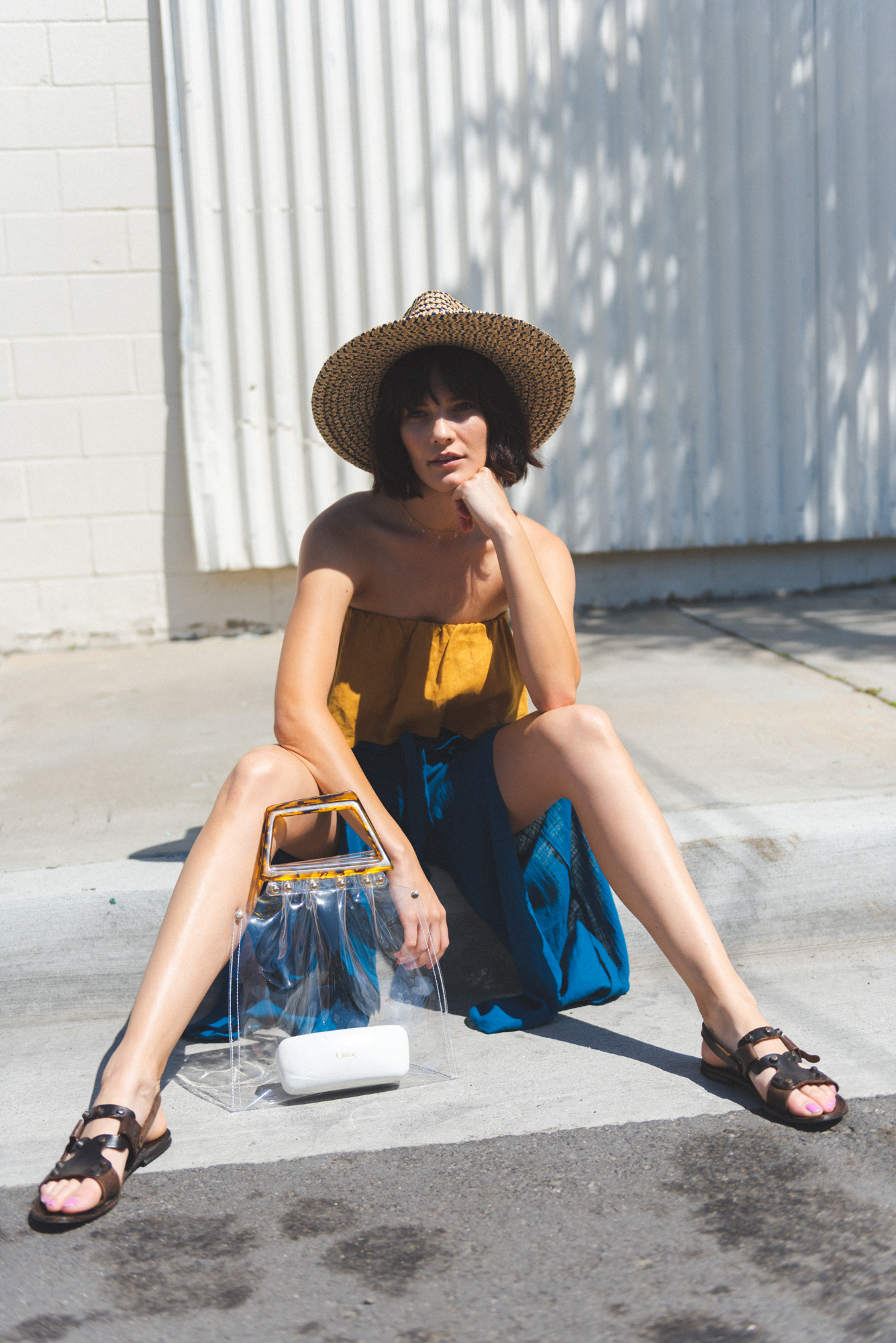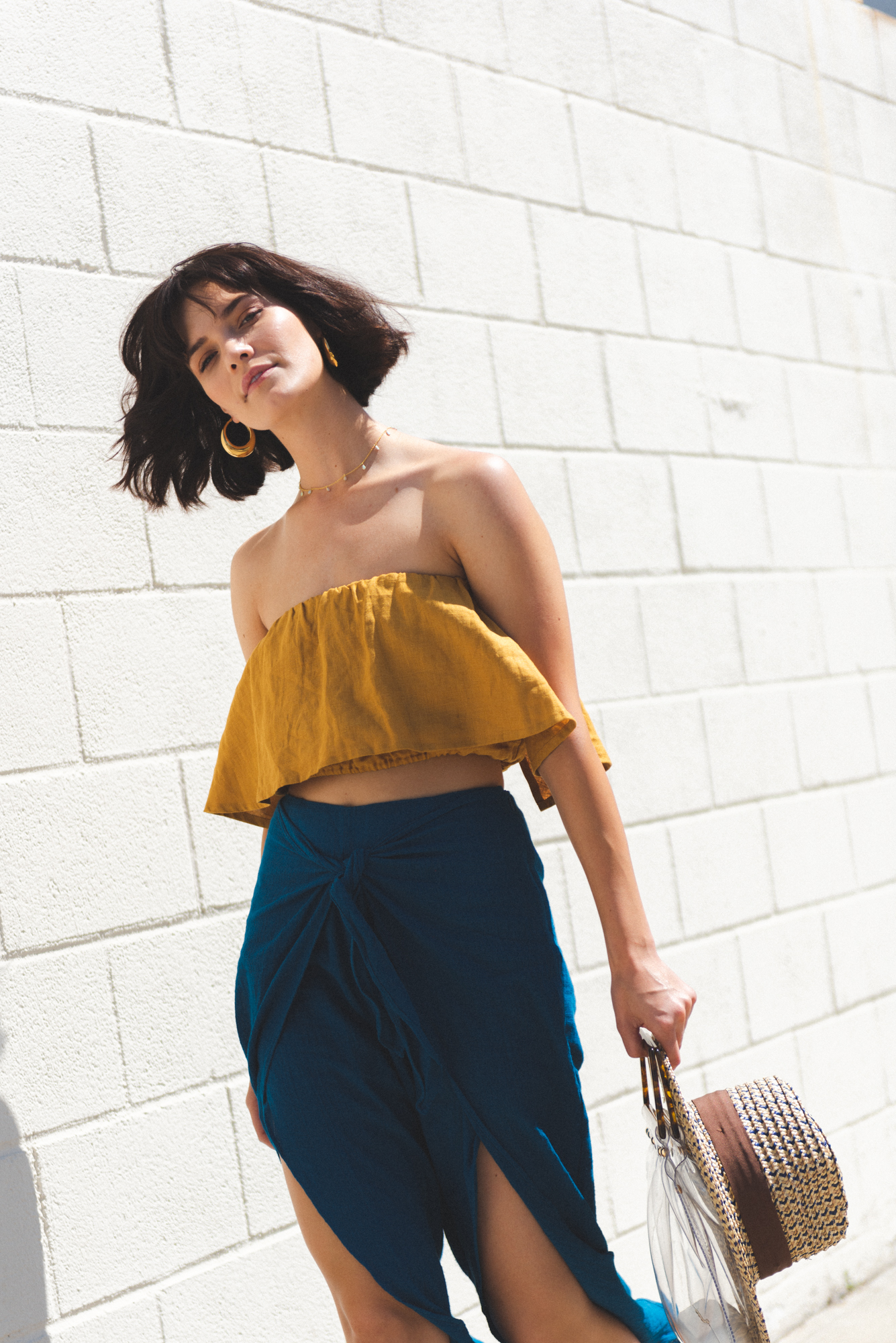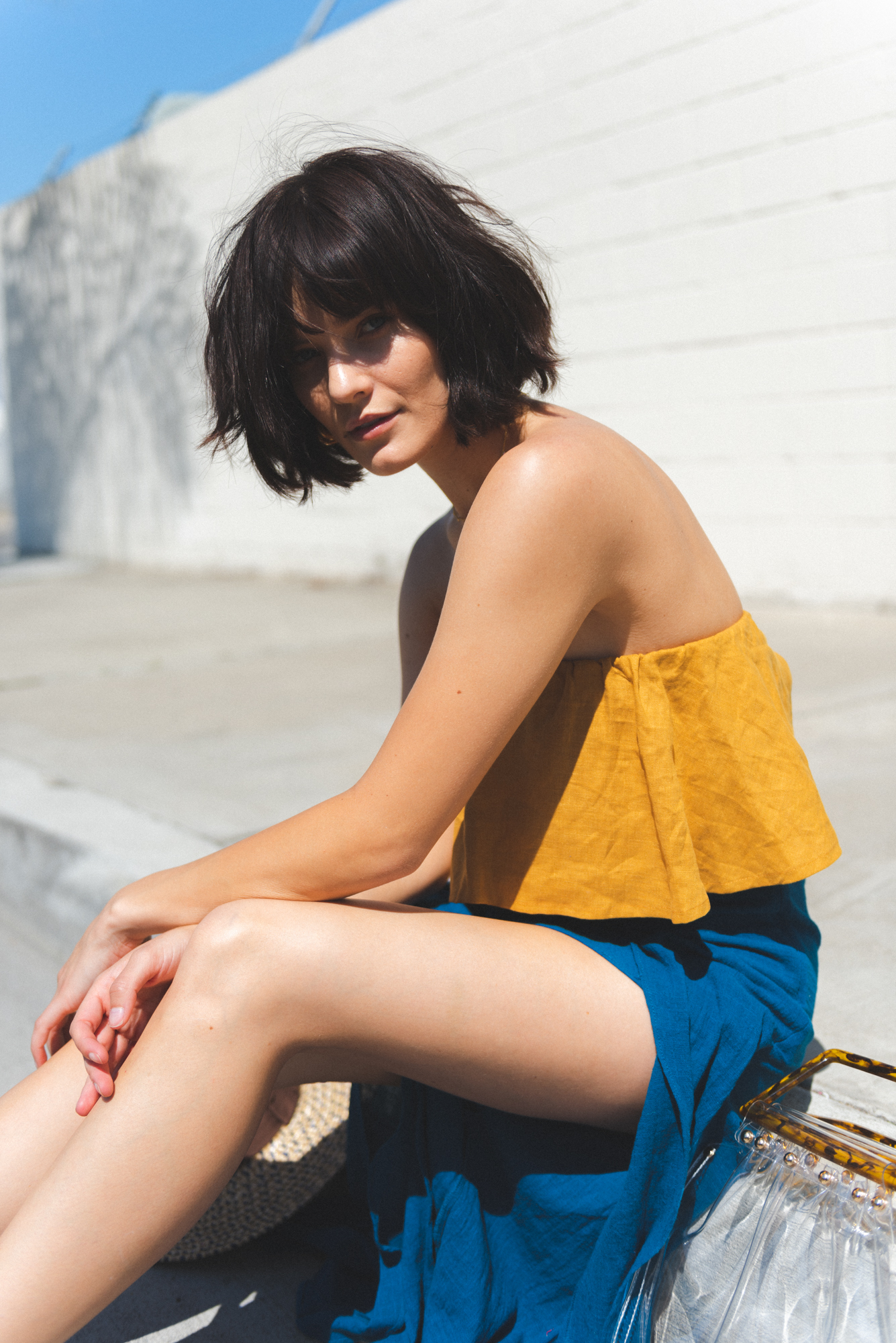 ---
Shirt Dress
---
A shirt dress is another minimal classic style. Get a cool girl vibe with a new trend we're loving, the transparent bag, sneakers and gold framed, vintage style spectacles.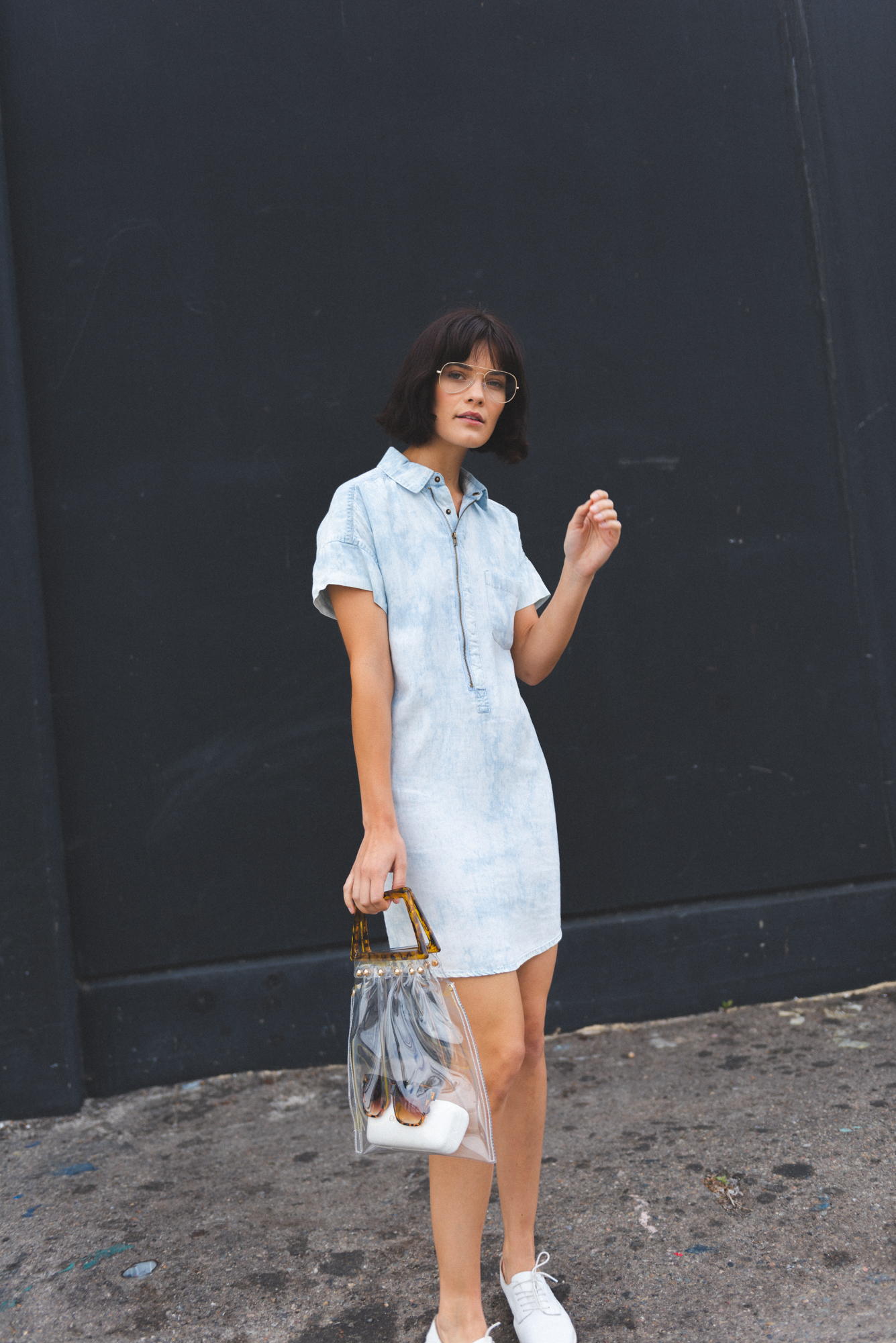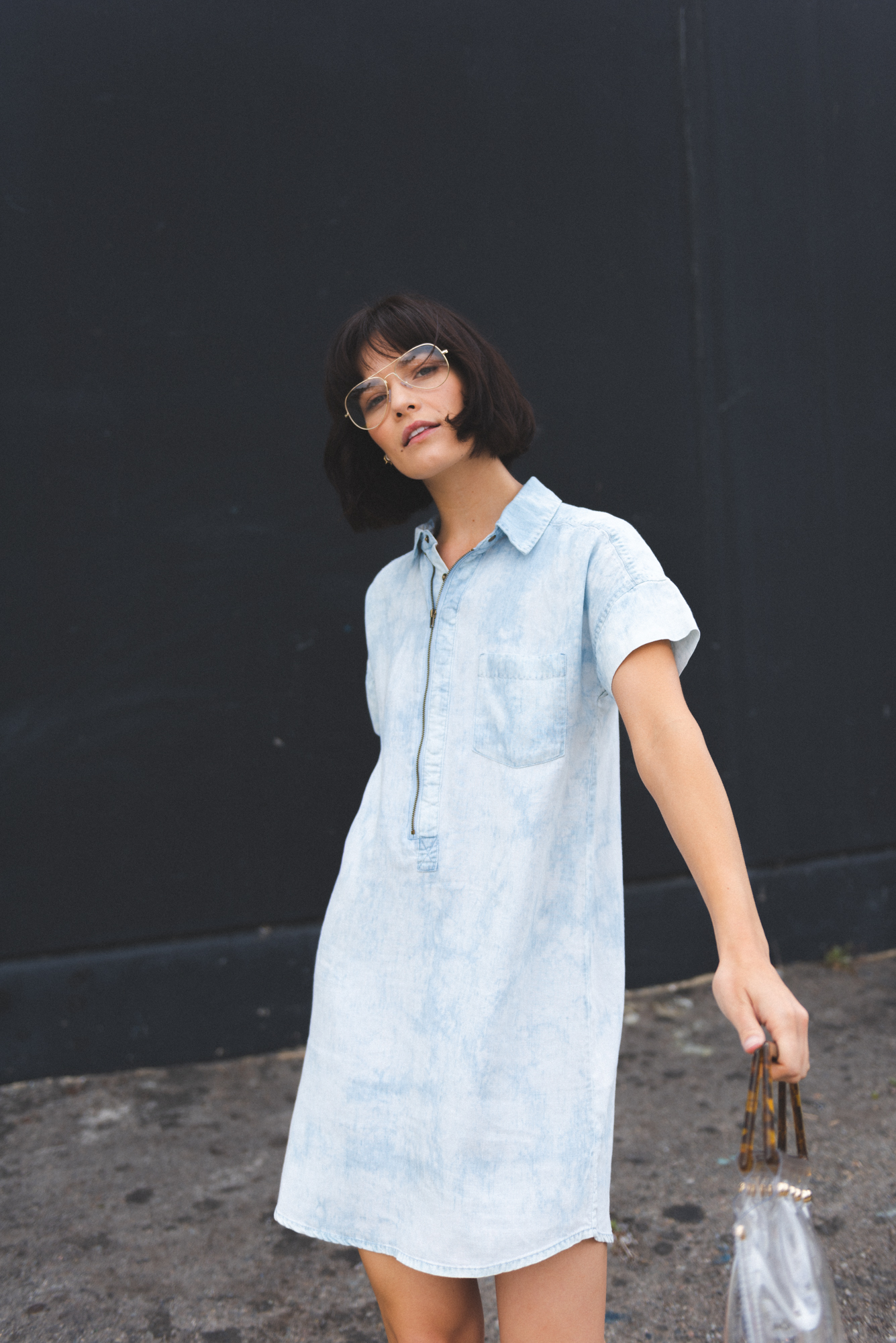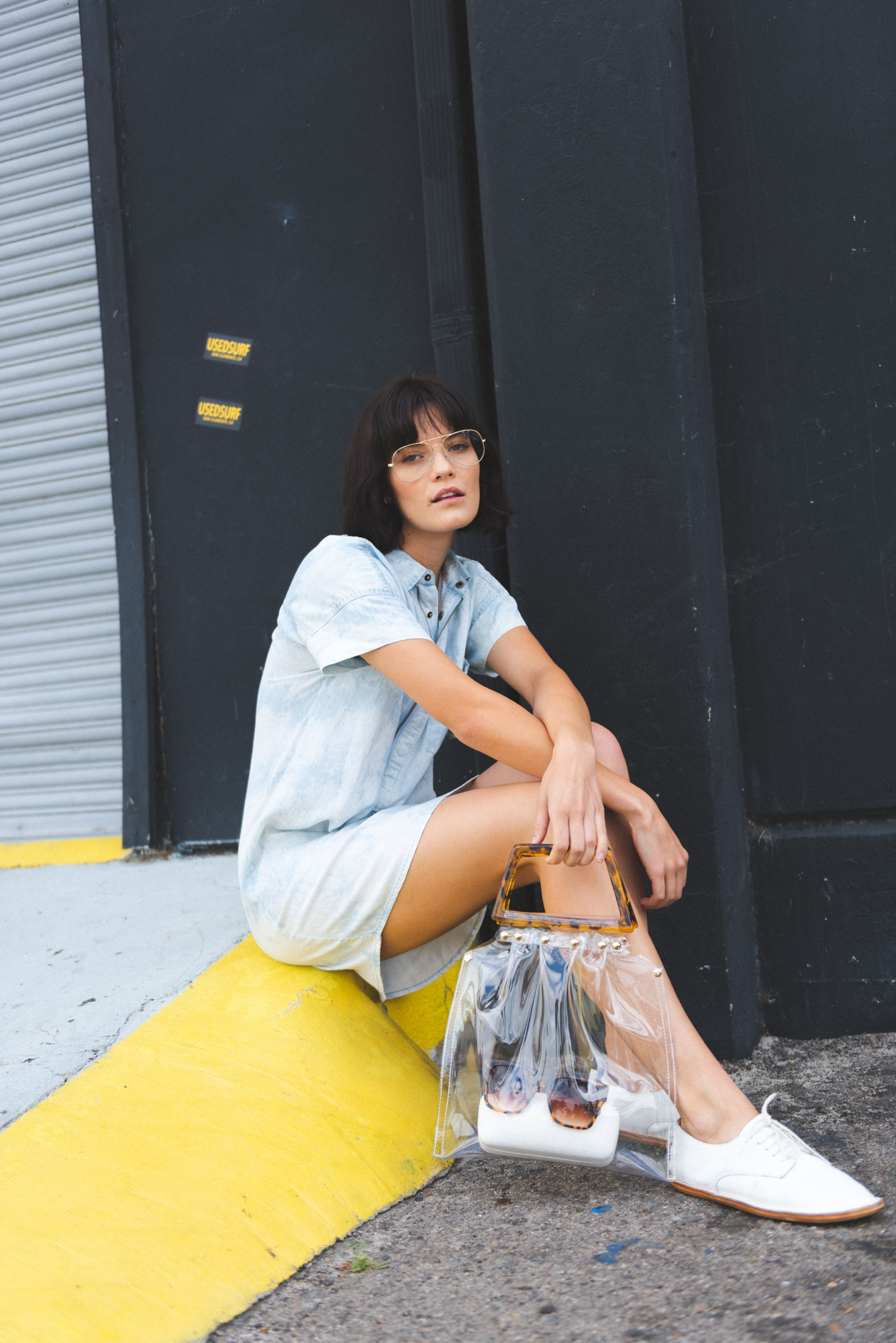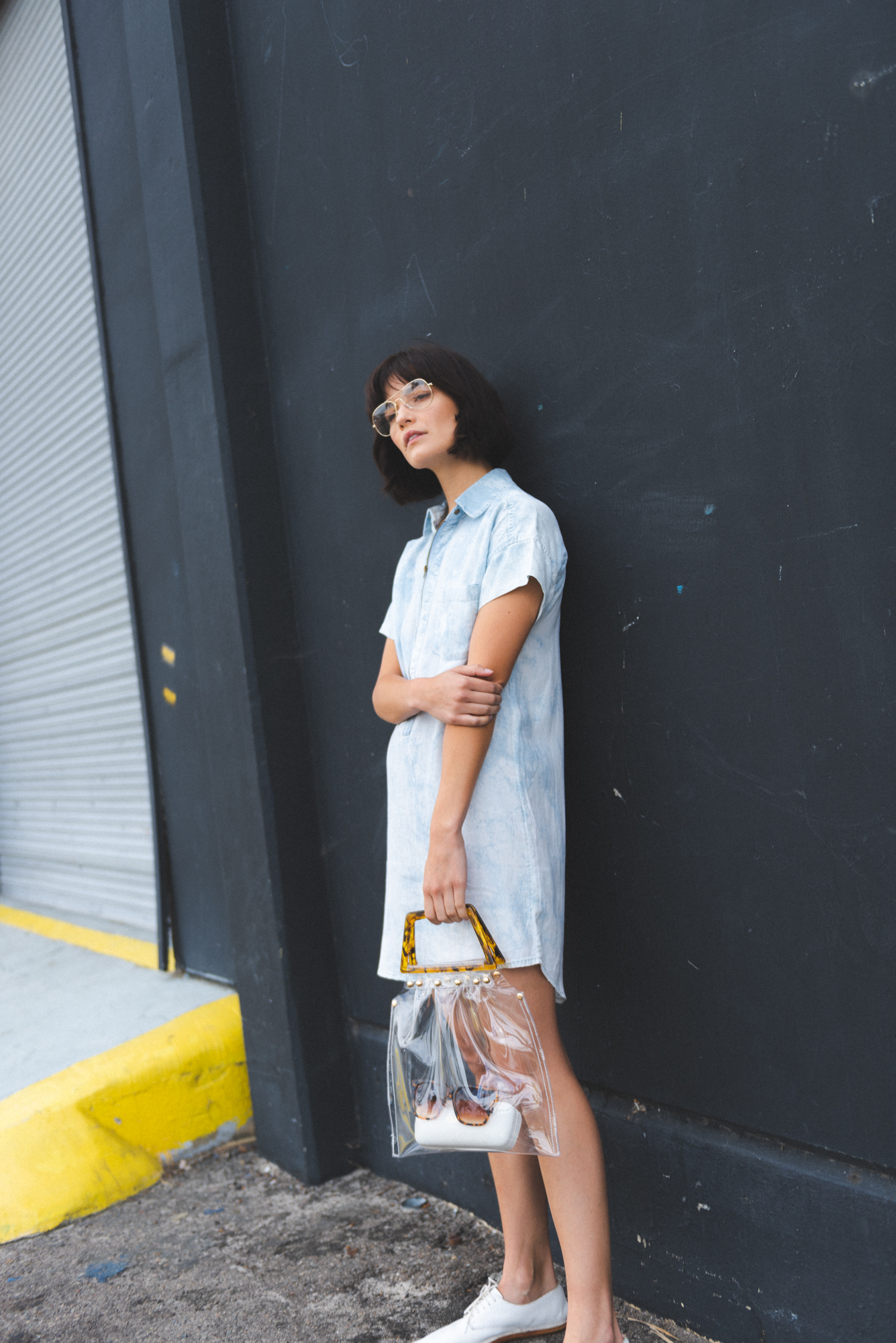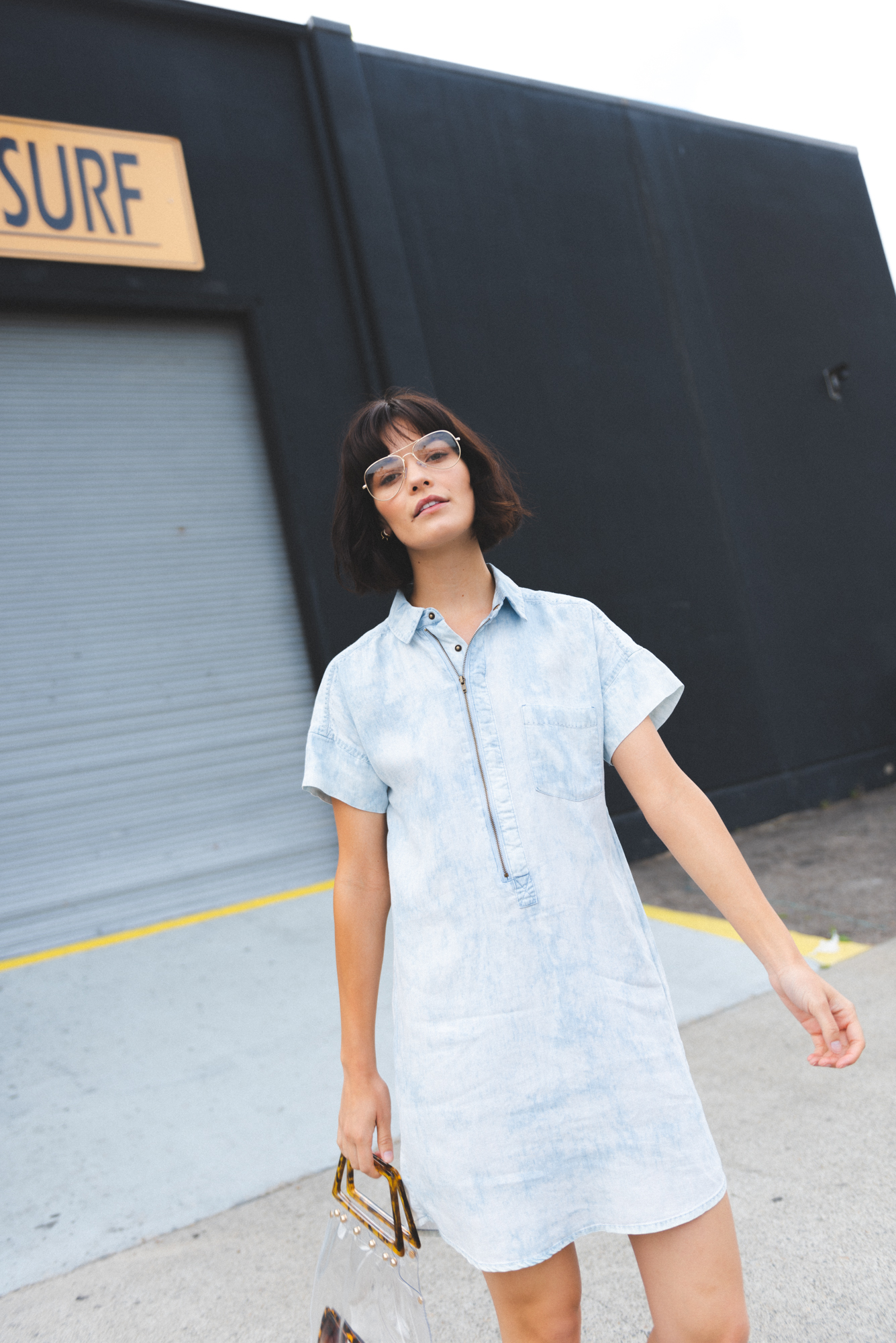 ---
French Girl Vibes
---
We're not alone with a love for French Girl style. This outfit combo needs to stay in your style rotation for life. Seriously! White Peasant Blouse + Black Flares + Vintage Chocolate Accessories + Gold Hoops + Tortoiseshell Sunglasses are ALWAYS a winning style combo.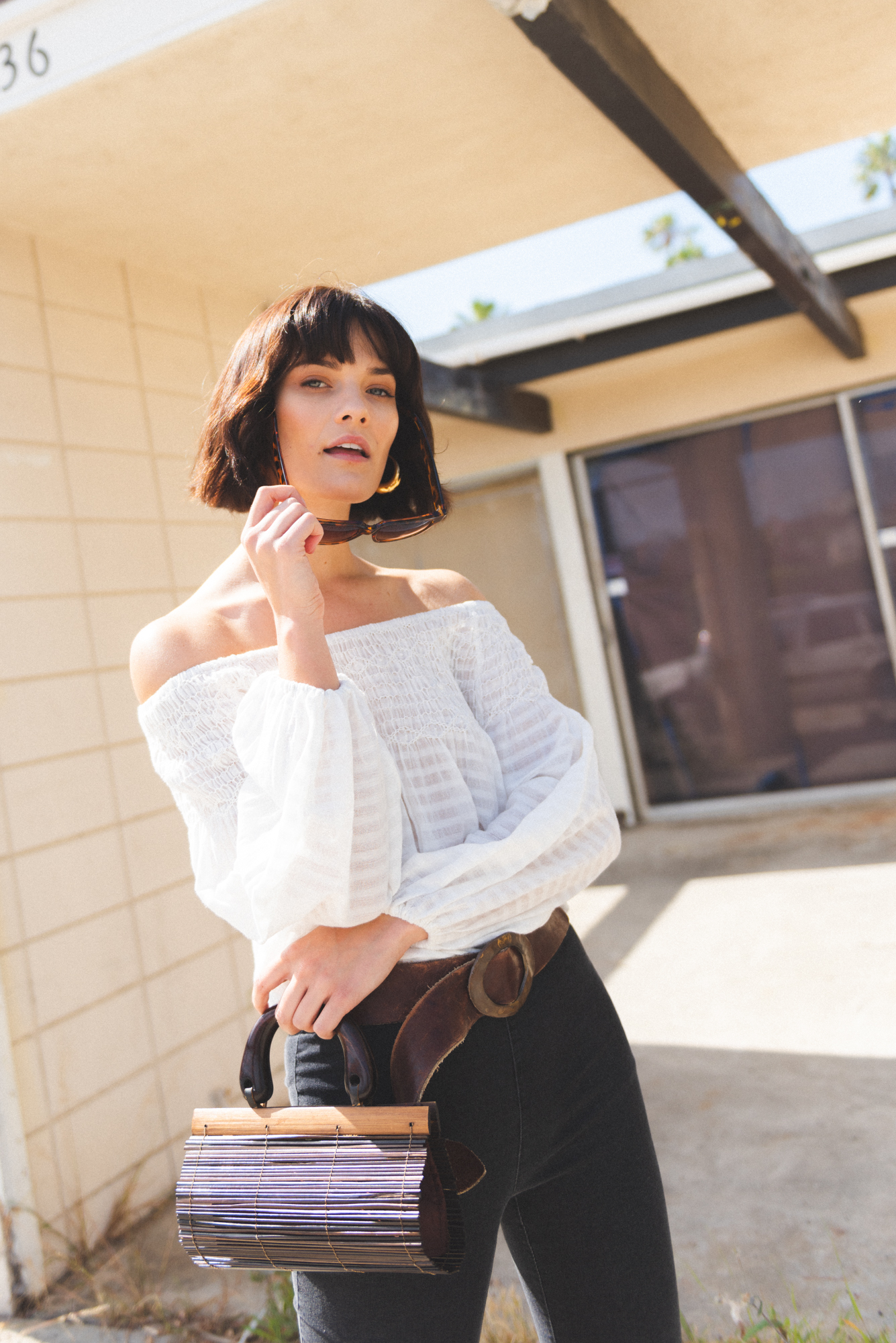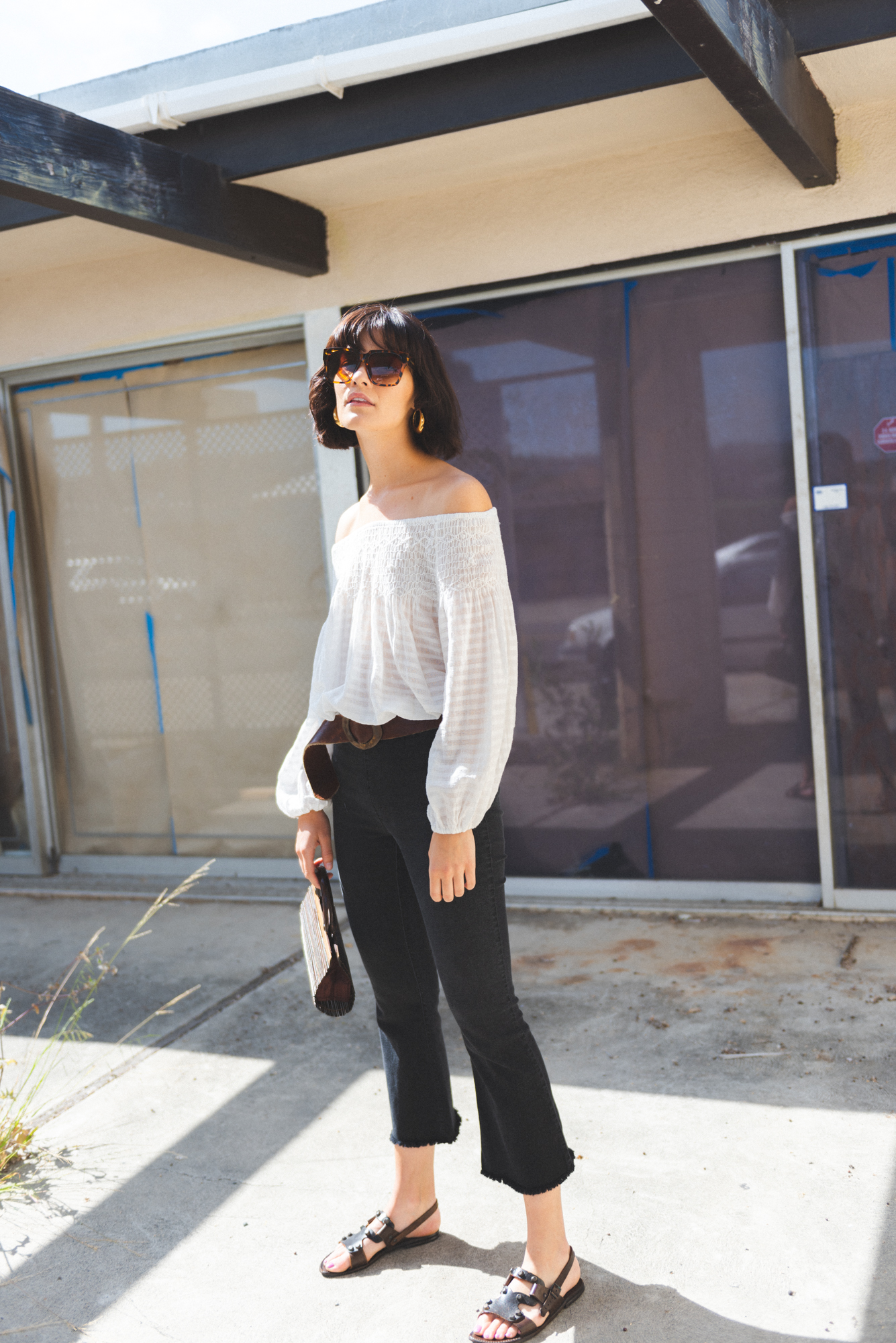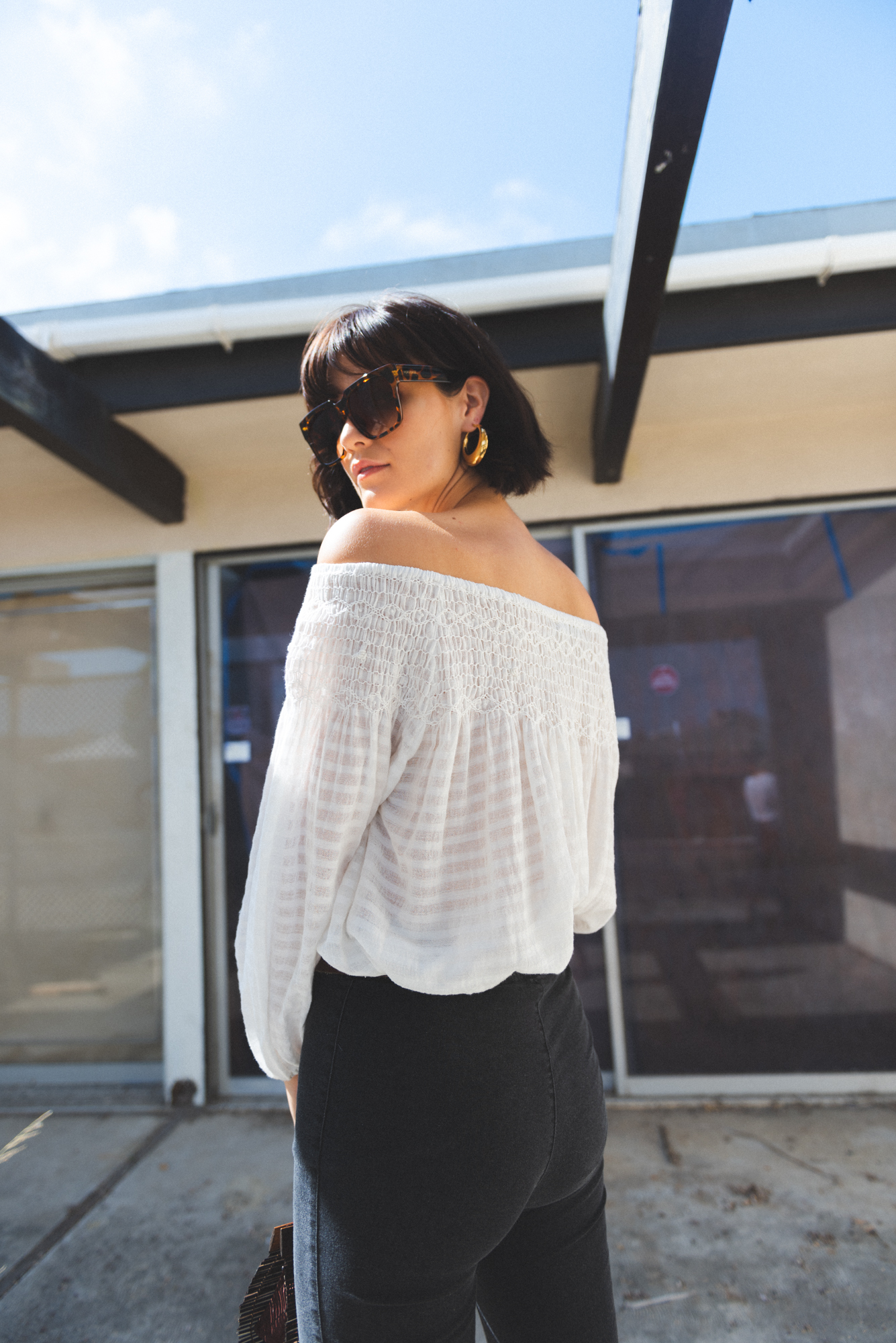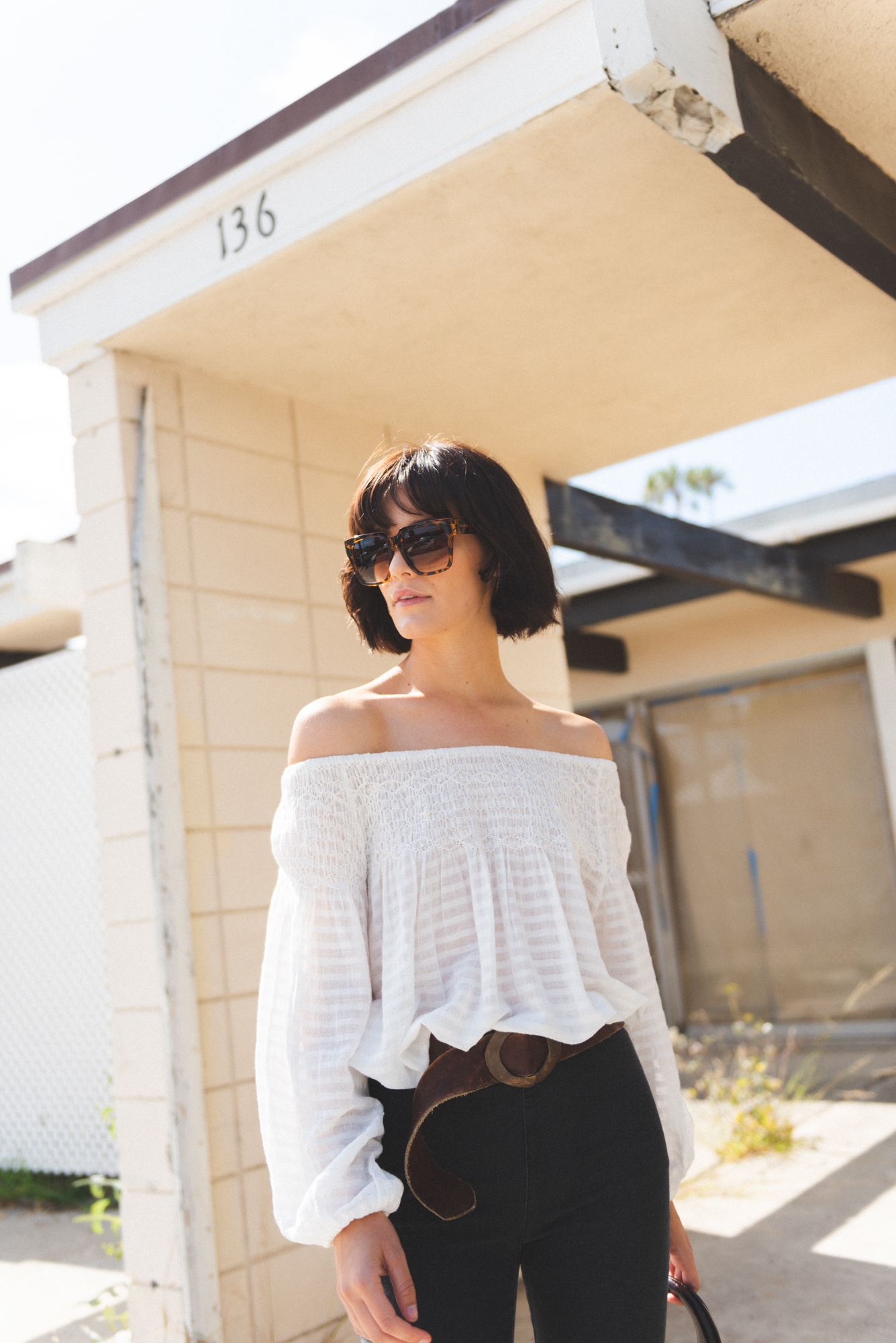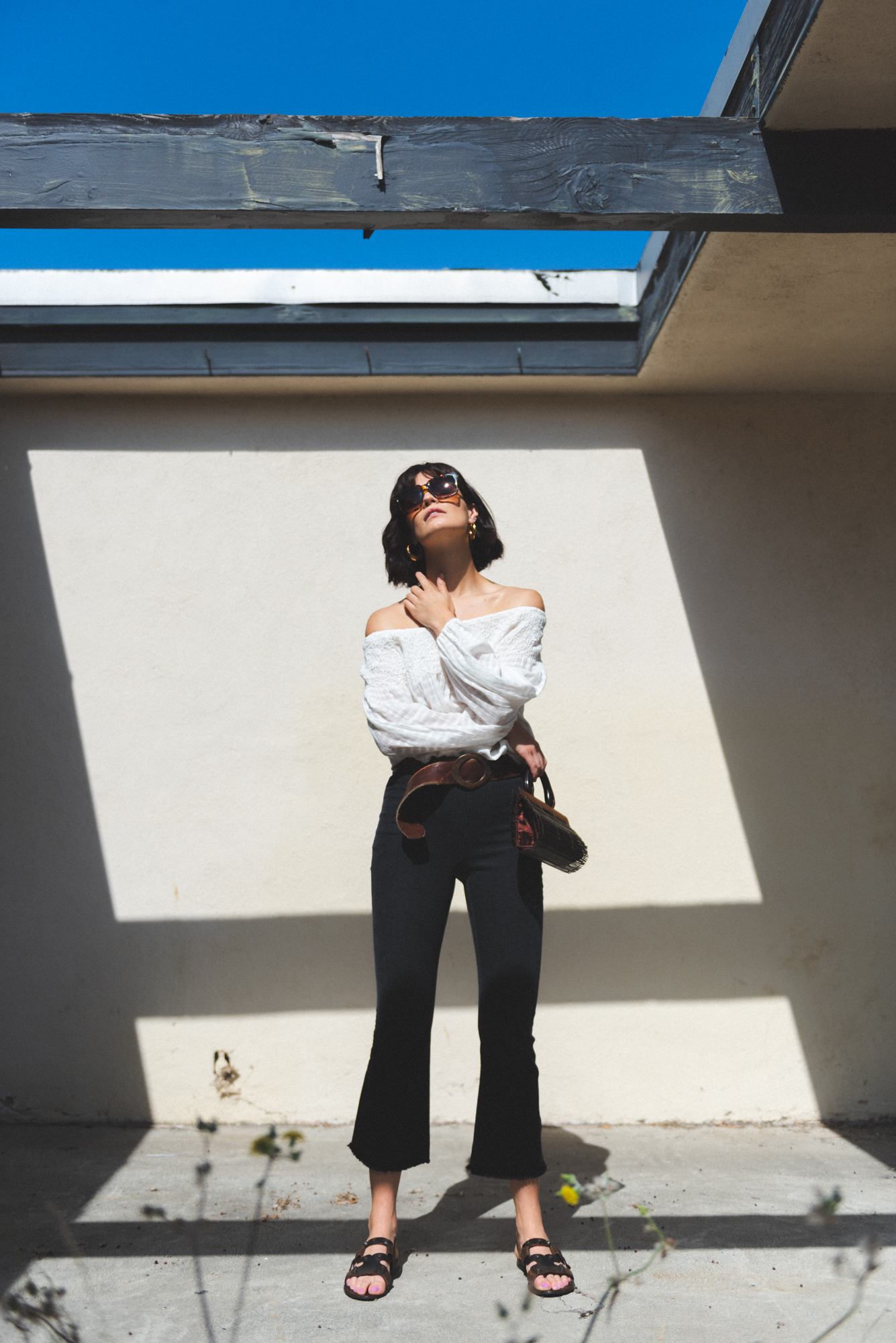 ---
All Black Summer Outfits
---
Some of us love summer black outfits (don't judge) so let your black summer swimsuit play double duty. Bikini tops and one pieces are not just for the beach/pool. Try them as a top/bodysuit with your high-rise bottoms. Pair your all black outfit with white shoes and mini cat eye sunnies for extra cool girl, minimal summer vibe.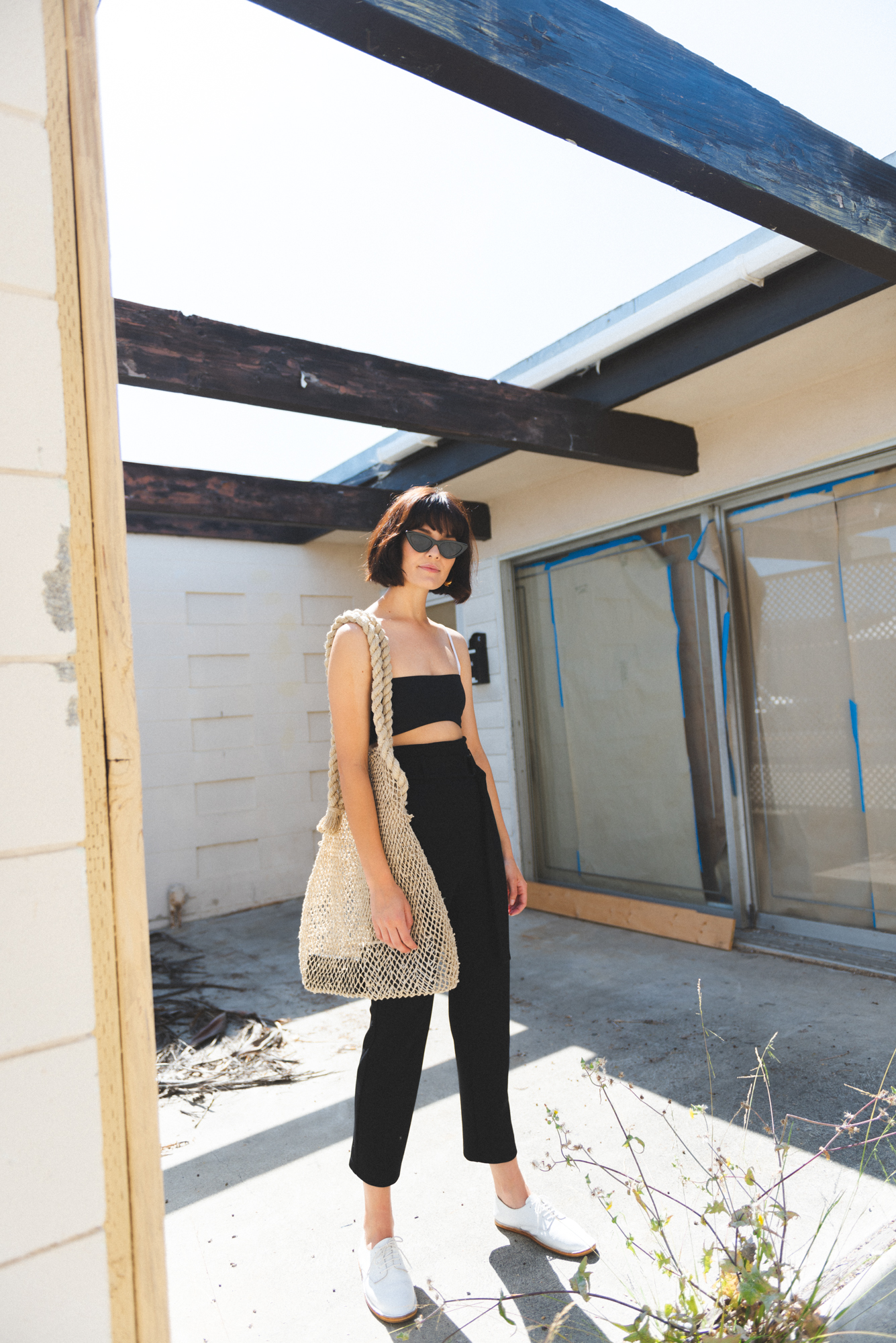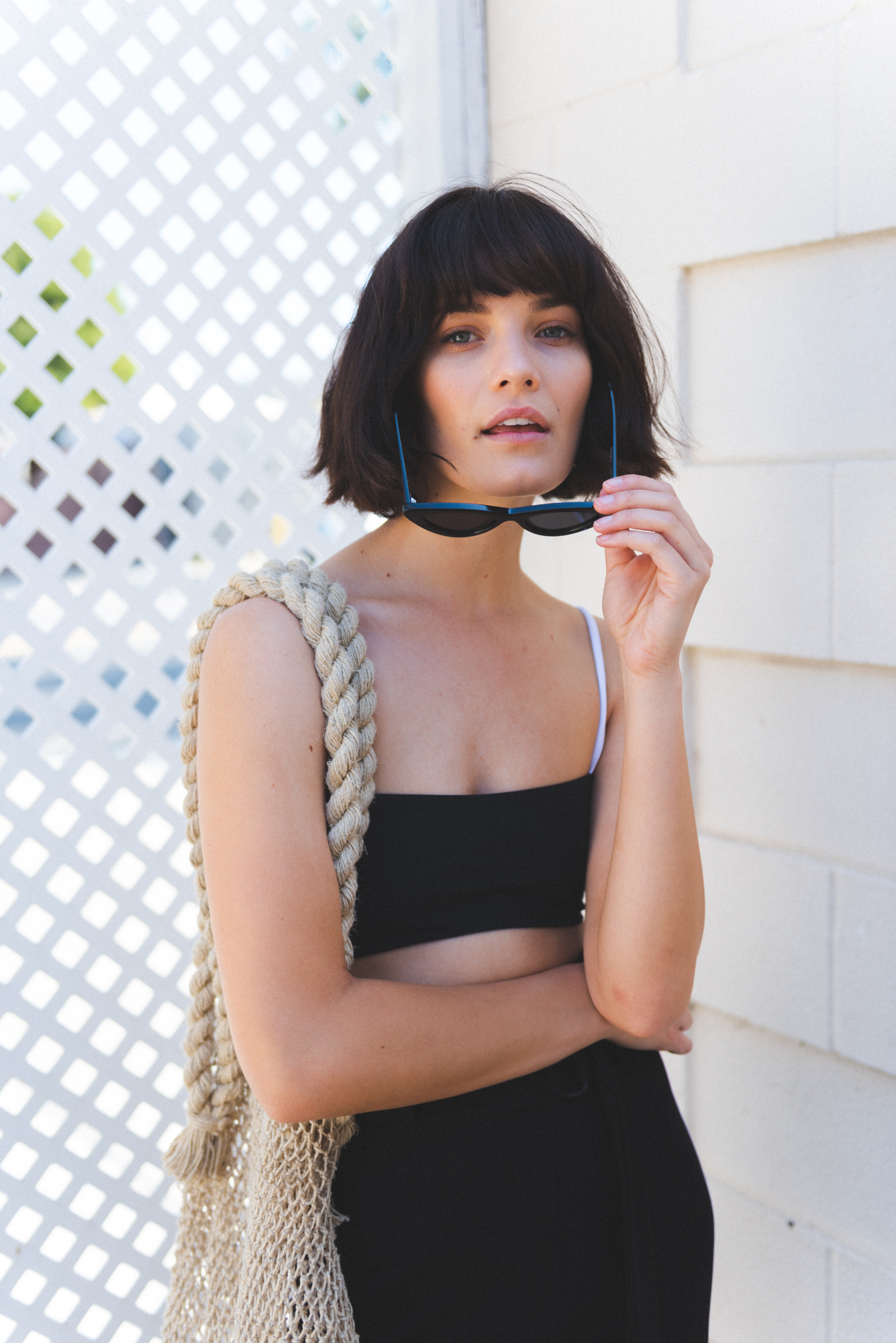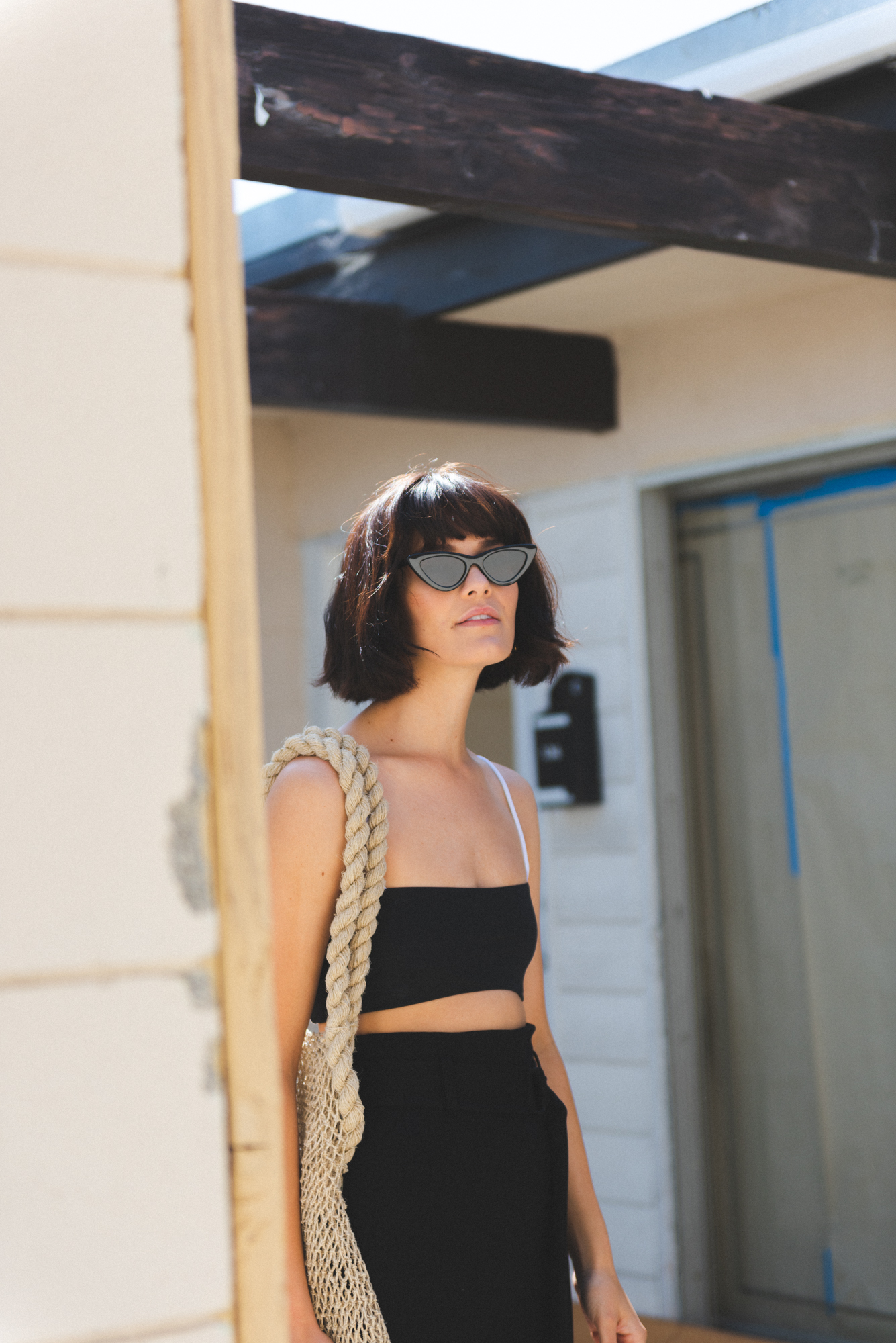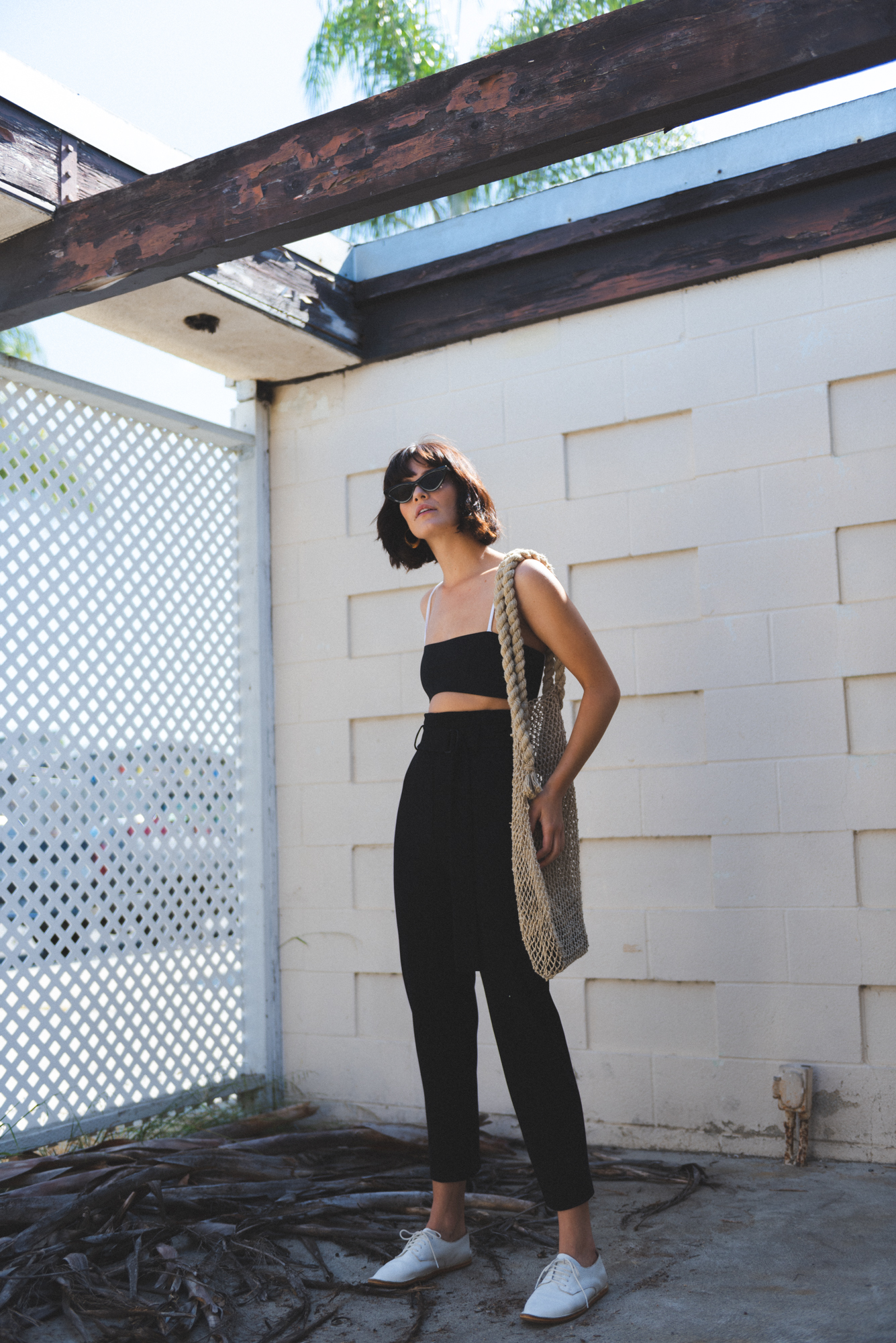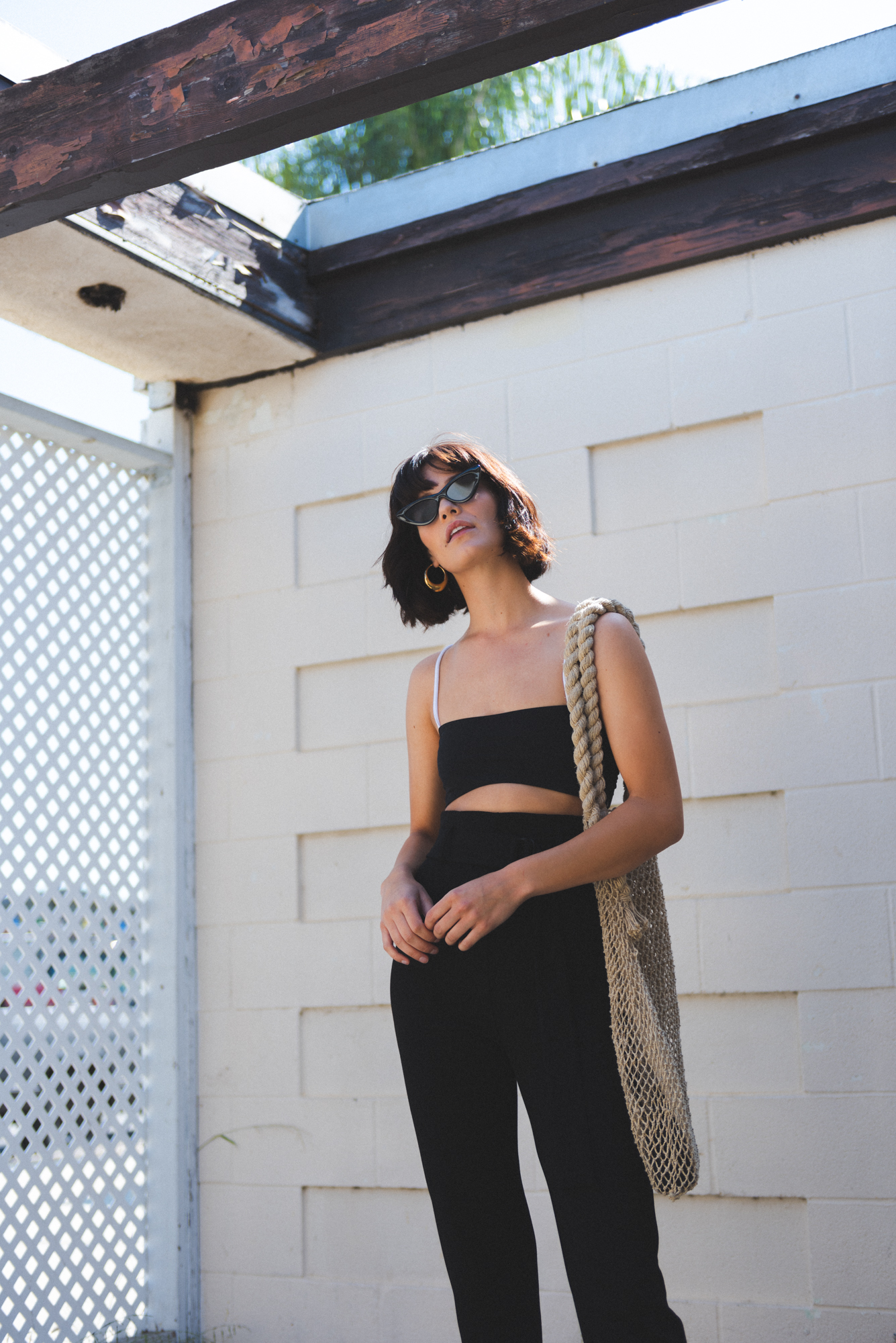 CREDITS
Model: Hannah Fuchser
Photography + Styling: Rachael Dickens @imagingbyrachael
Location Manager: Natalie Dickens