Easy ways to take your Basics on a Night Out
No one really wants to read about all the reasons I love basics. But in a nutshell, they are the most versatile pieces in your wardrobe. They can go from casual to dressy, or classic to modern, with just a touch of restyling. For me, that's all the reason in the world to love the basics.
The Tee
Plain or graphic, it's up to you but, I promise even a tee shirt can be dressed up. Never limit your styling options because of what you think an item "should" go with. Tee shirts have endless styling options, from laundry day to a night out on the town. The styling options are only limited by ones own imagination.
It's that time of year where we get to pull out our faux furs; wear them with anything and everything, including sequin pants and a basic tee.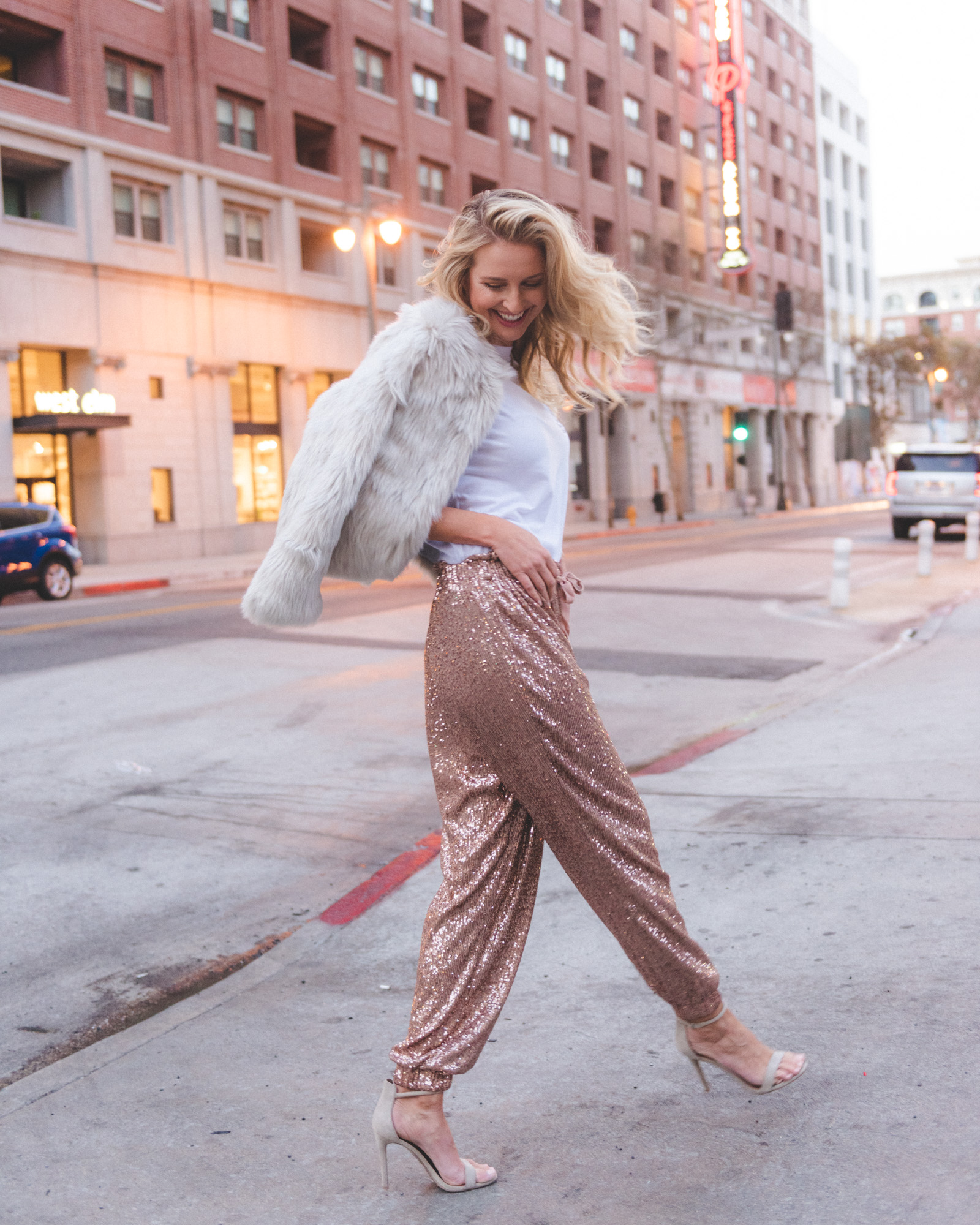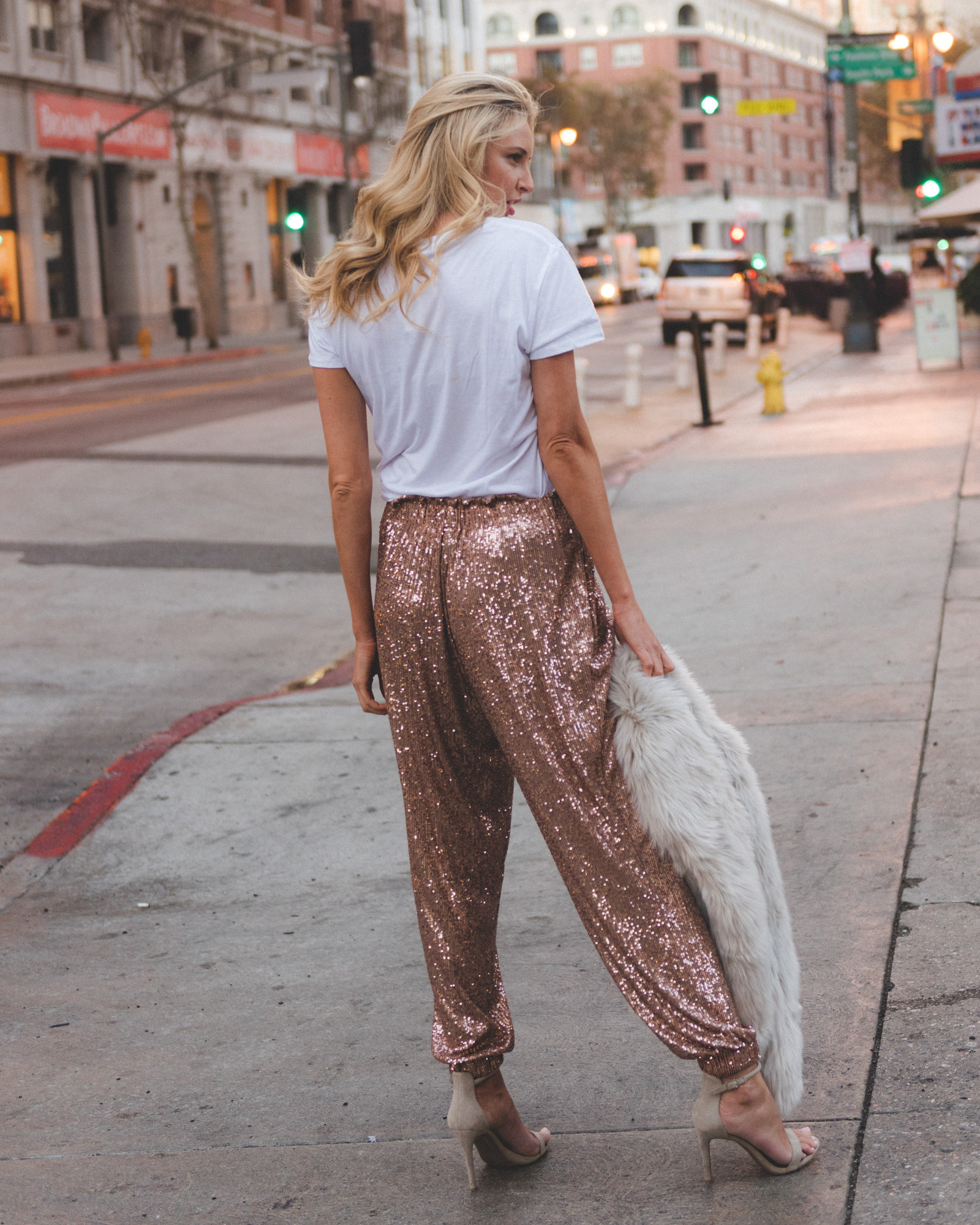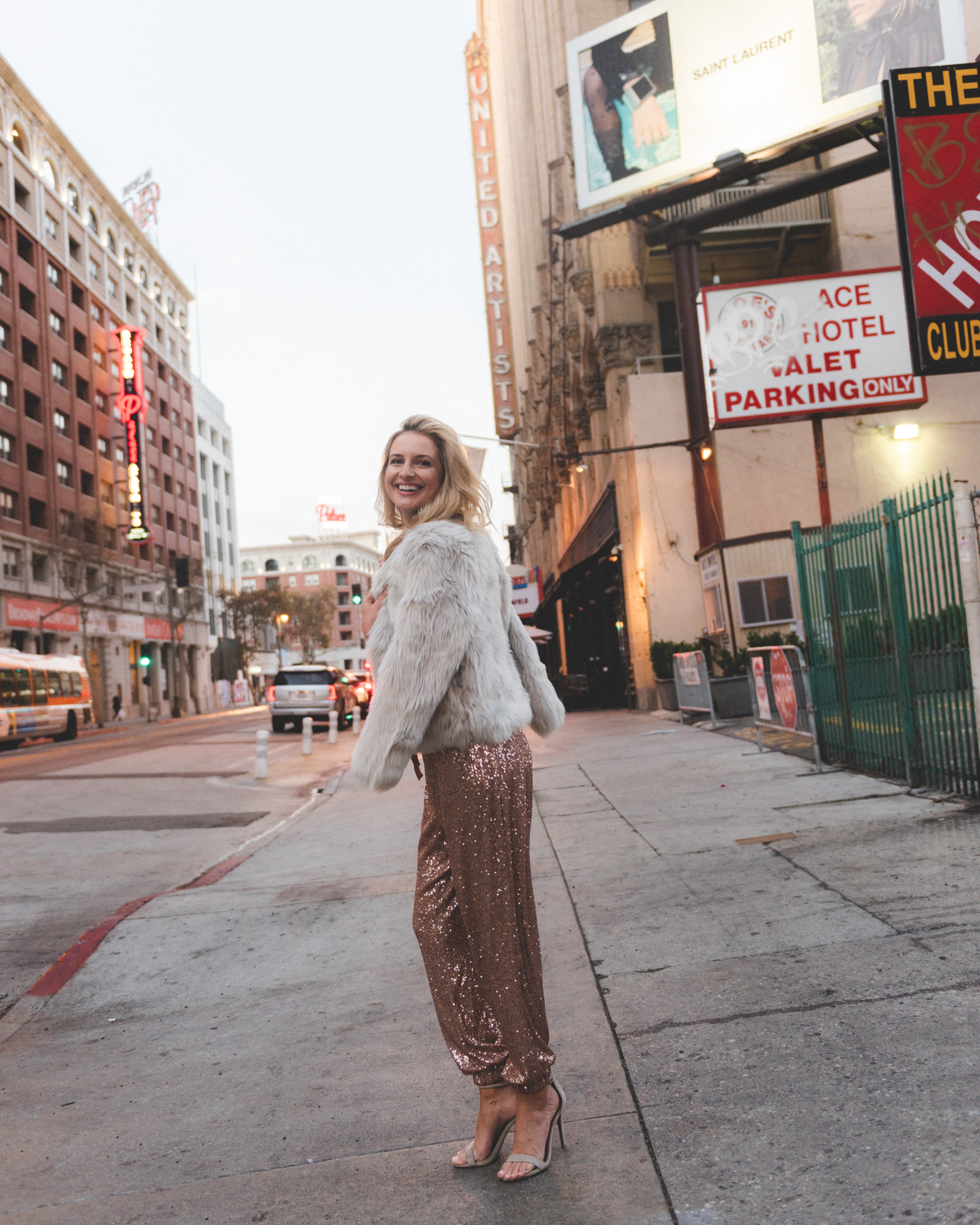 Your Favorite Jeans: Two Ways
Not so Classic Black Top
Ok we all wear a version of this out, and have done so for years and will do for the rest of our lives. So keeping this style fresh is important to all of us. Do layer black on black. As the weather cools down, finding ways to look chic and stay warm is a must.
Shimmer + Shine
If you're ready to set your black tops aside for the evening, It might be time to try a little shimmer and shine. All year I've been into one shoulder tops, so might as well go take them with me throughout the holiday season. Do also try sequin tops with your favorite jeans.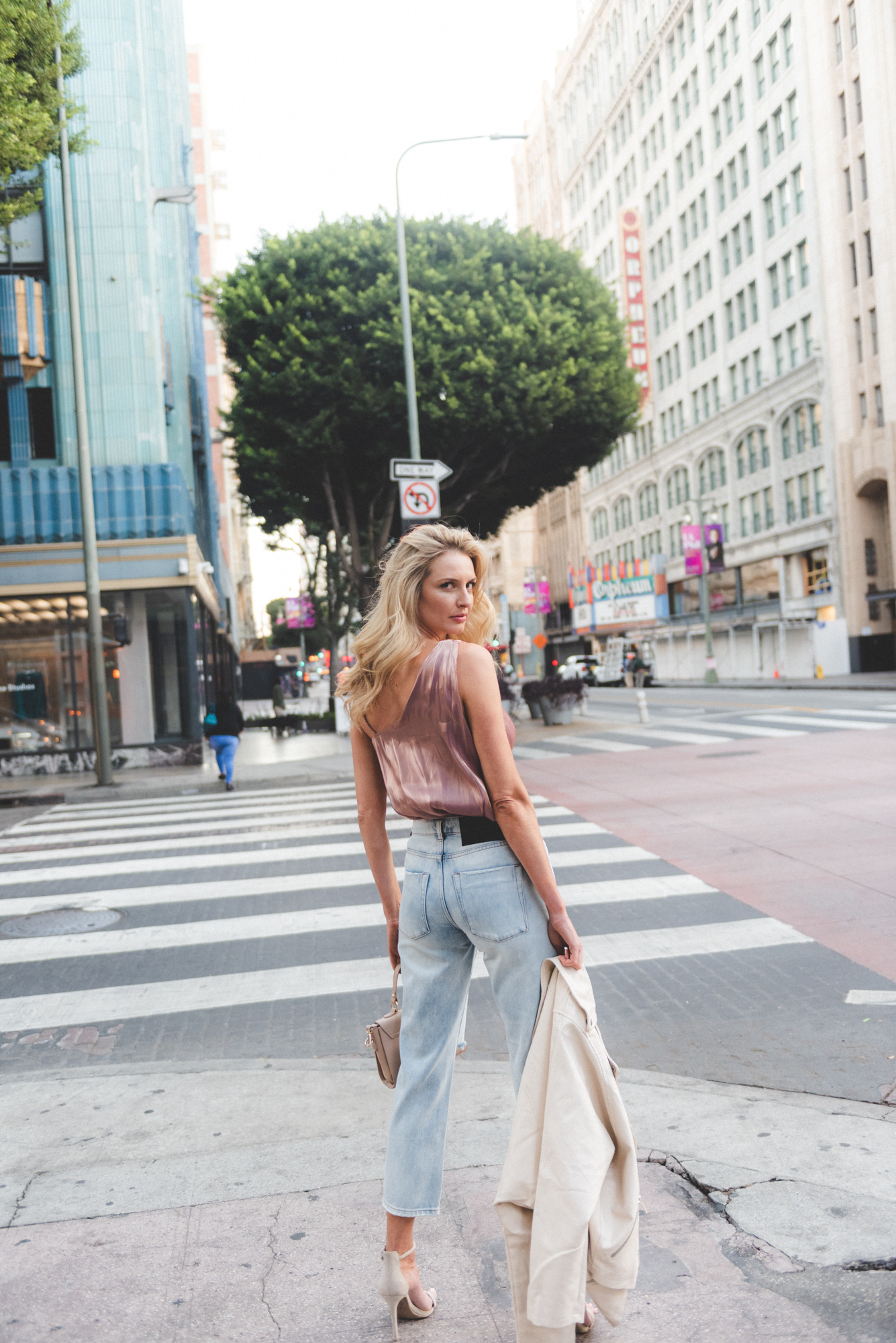 The Slip Dress
Just like any other basic, there are so many reasons we all need to have at least one simple slip dress in our wardrobe. Whatever your mood or wherever you're going, a slip dress is truly the one piece that can go from sand to black tie and everything in between.