6 Skirt Trends to Try
Give your jeans a day off and try some of this season's skirt trends. I don't know about you, but I've never really "invested" in skirts in my wardrobe. Although I have a few, skirts have never been my "go-to". I've decided to change this and add skirts to daily outfit rotation.
Each and every one of us has our own style comfort zones, including myself. To make a small style step, try swapping one go-to item out, like a skirt instead of pants, with your favorite top and shoes. One of the skirts I just picked up is a denim skirt (the one shown is mine). I figured if I love my jeans so much I'd try a skirt version. I've fallen in love with my new denim skirt so I decided to check out some other skirt trends and share them with you.
Denim
How can you go wrong with a denim skirt? Well now that I say that, there are many ways to go wrong…. So let's stick with what works. I'm no longer in my twenties and a denim mini skirt just feels wrong. I can't get enough of this McGuire high waisted, below the knee skirt. This skirt can be styled just as many ways as your favorite pair of jeans. This skirt is totally worth every penny!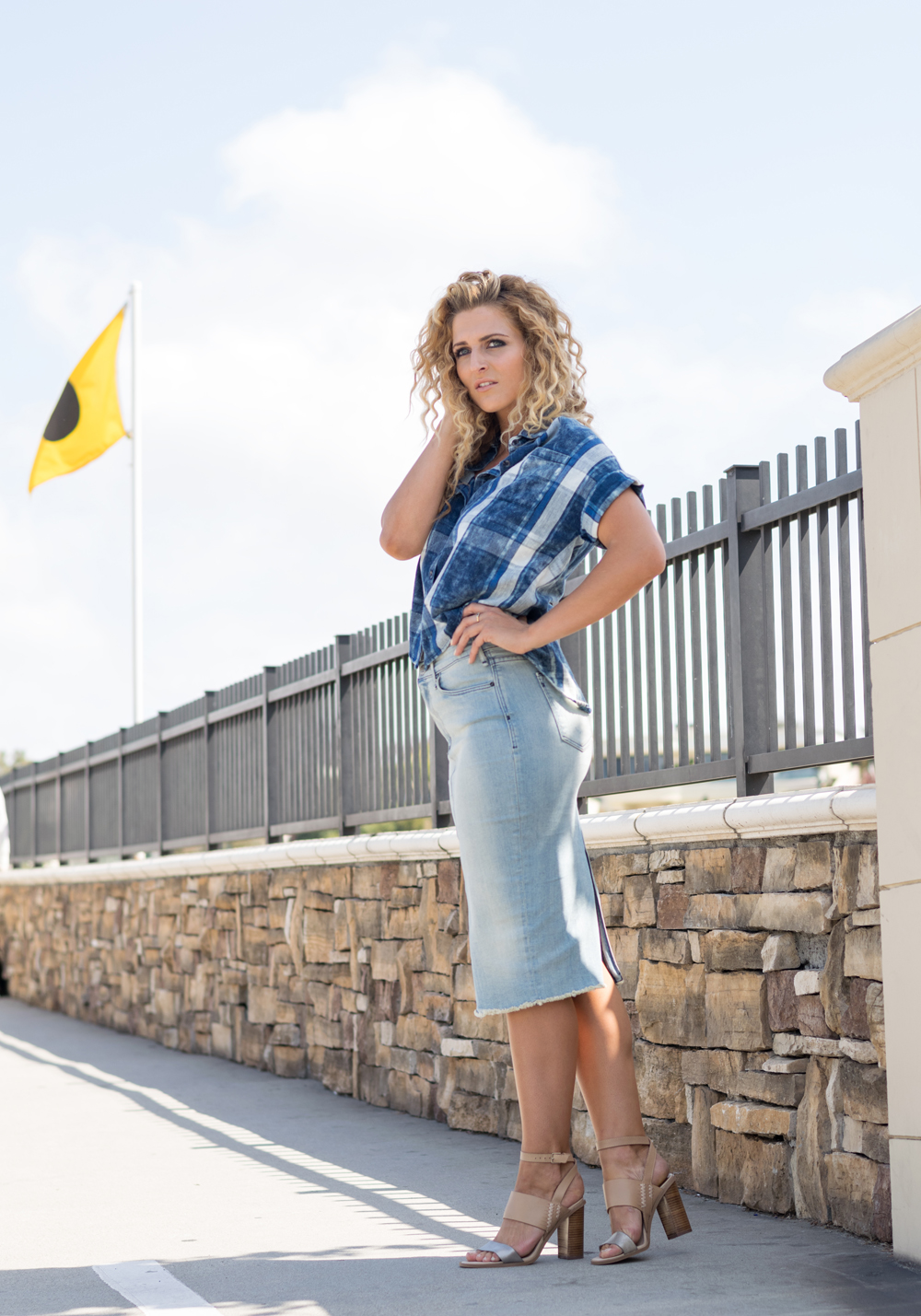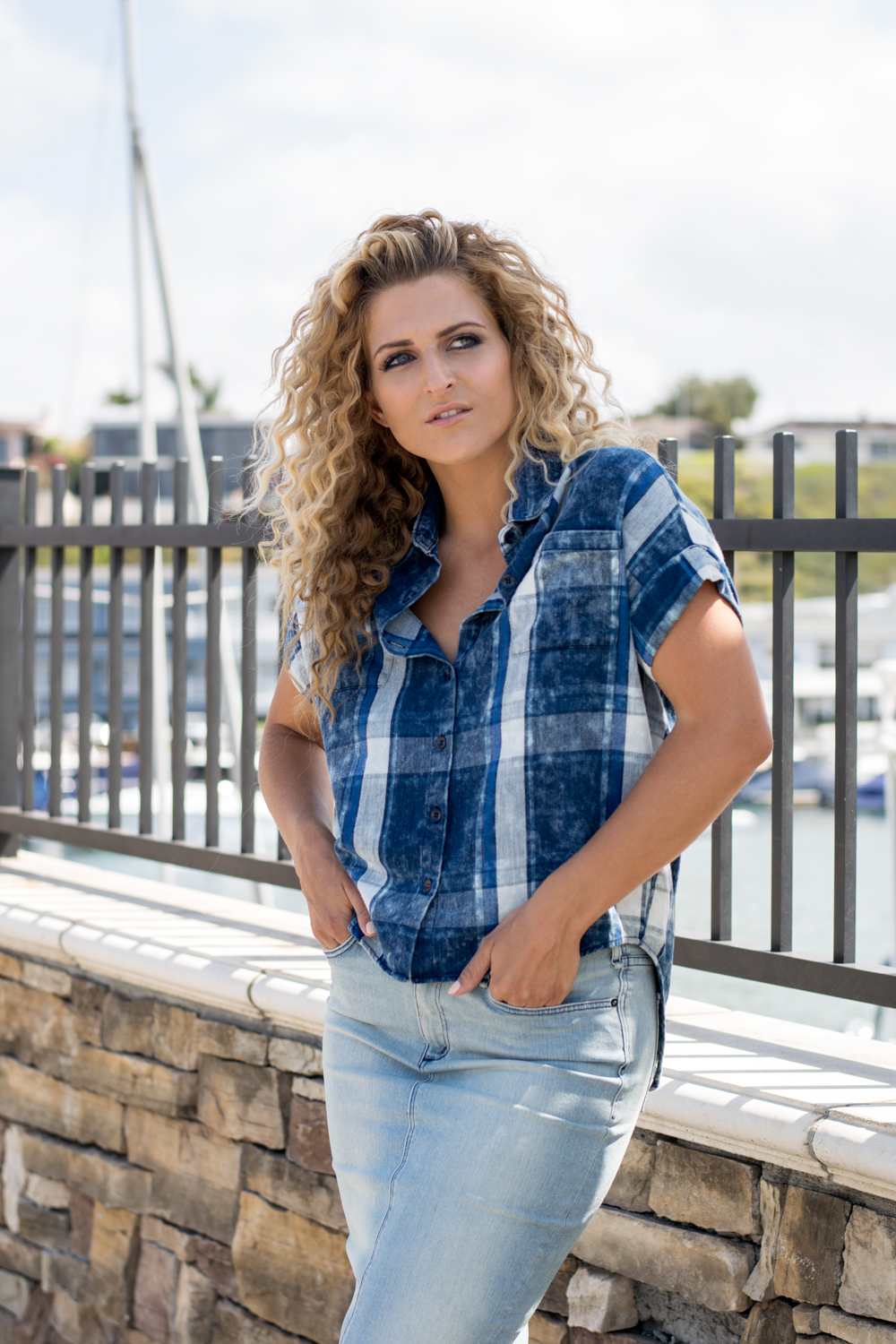 Top: Chip Foster from Bardot// Skirt: McGuire Denim from Red Fox// Sandals: Dolce Vita from Swirl Boutique
Oversized Pocket
This trend is showing up on just about everything one can image, from dresses to pants and of course skirts. This structured skirt pairs easily with a blouse, jacket and booties. It's up to you to decide on the style. I always like a little edge to my style.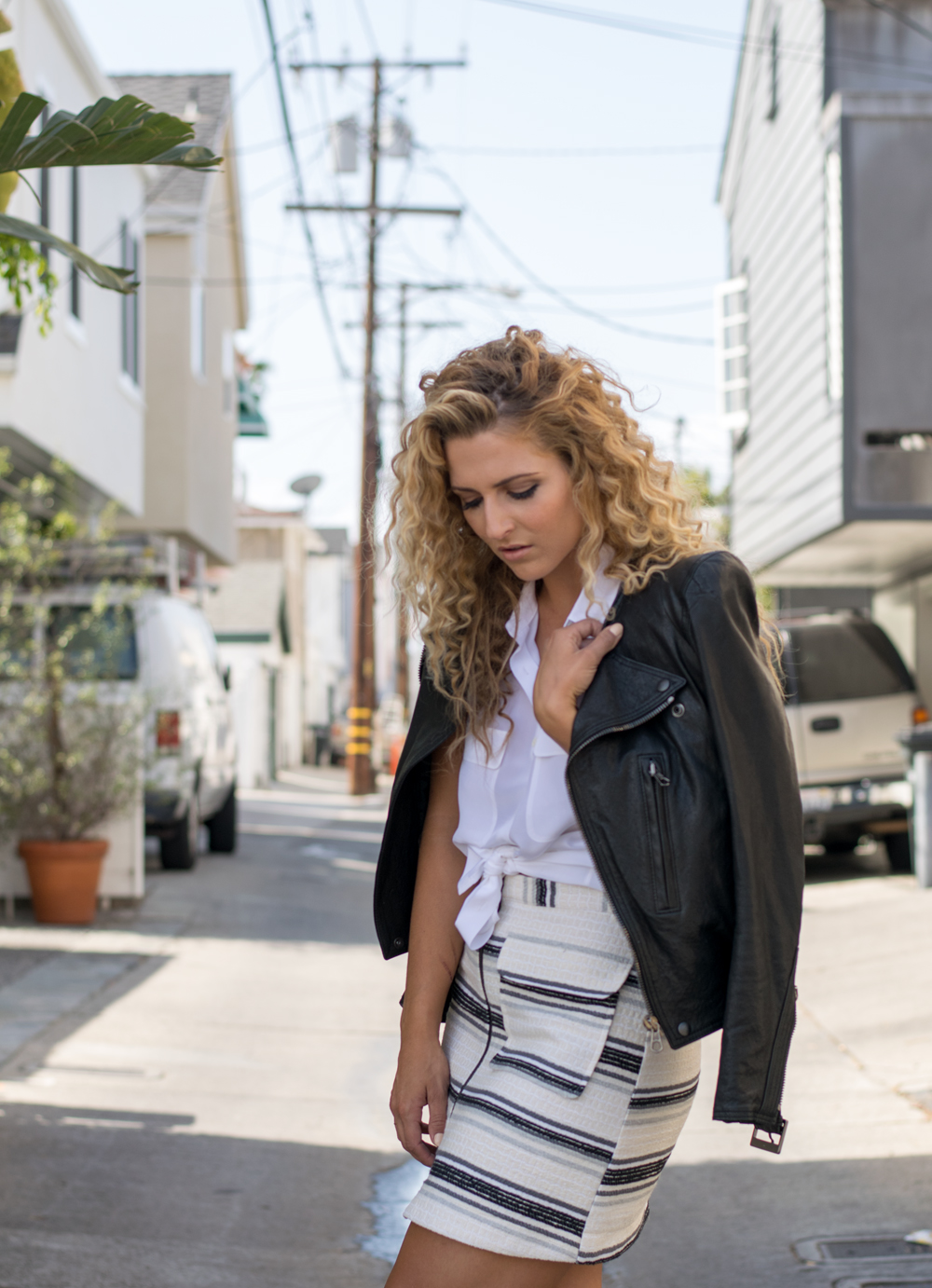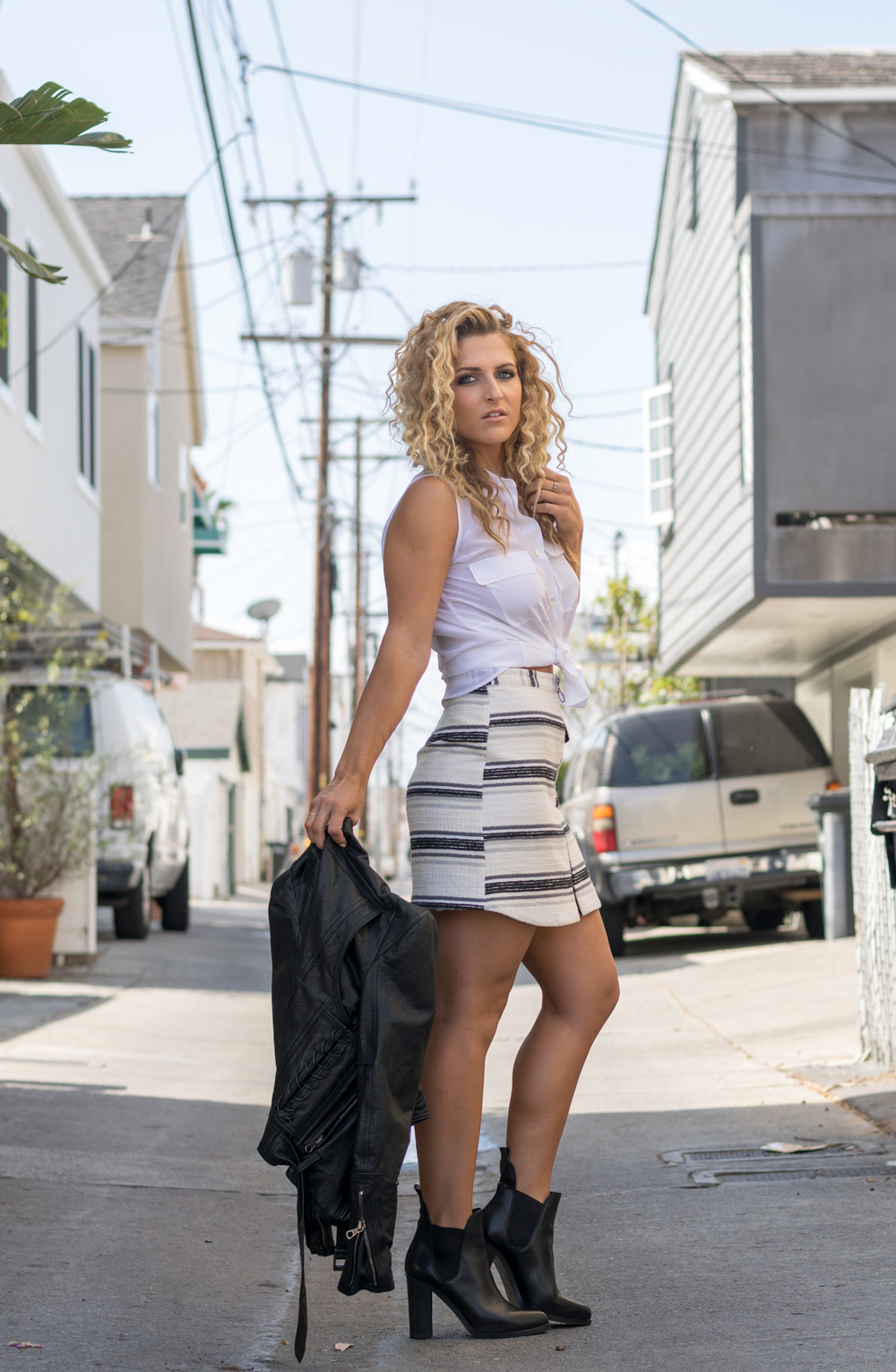 Button Up: Equipment from Bardot// Leather Jacket: Smythe (brand carried at Bardot)// Skirt: Top Shop// Booties: Rag & Bone
Matchy Matchy
Matching sets have been trending for more than a few seasons. A skirt and top is a great way to try this trend, it will remind you more of a dress. Remember to stretch your style muscles; you HAVE to try new things.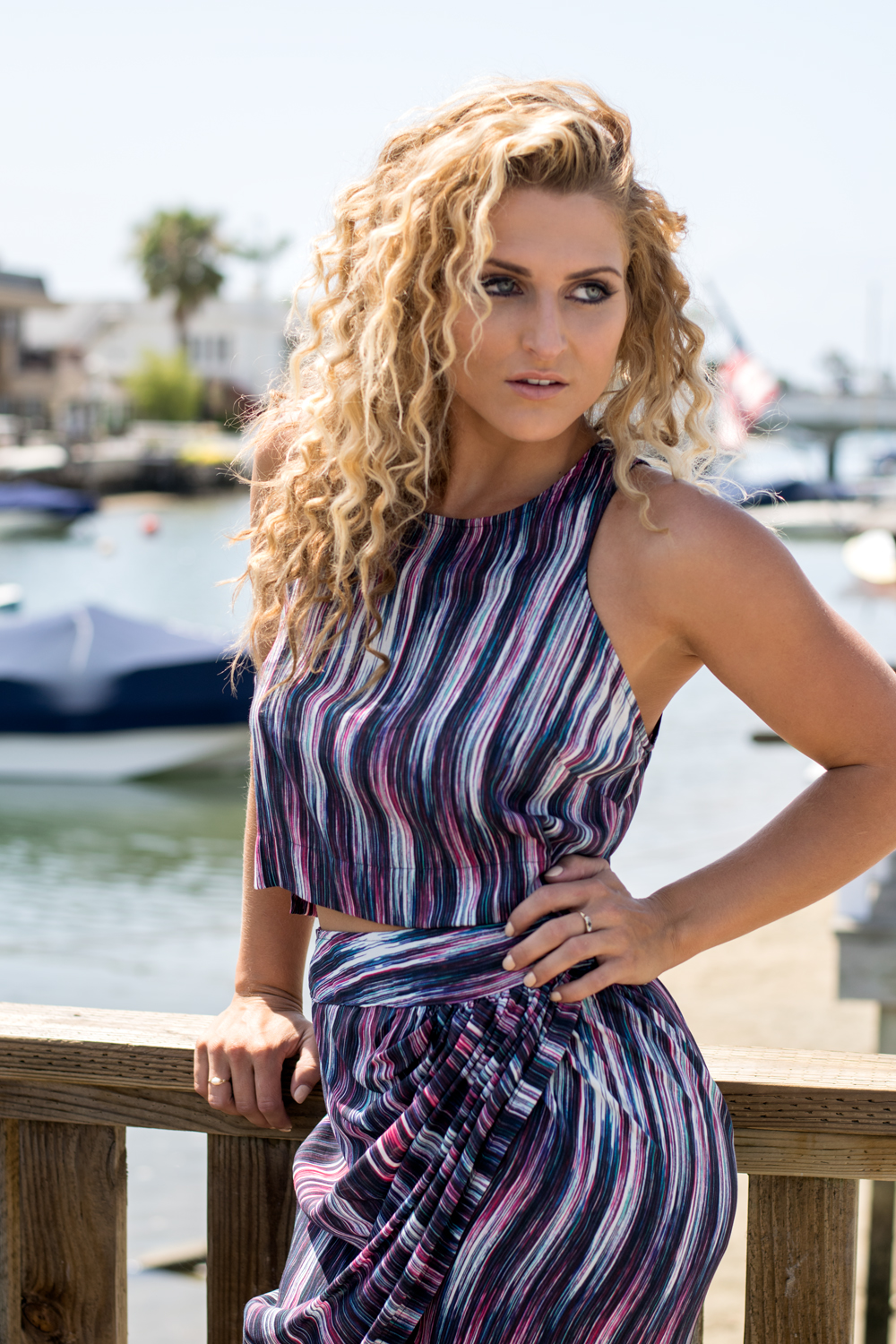 Top & Skirt: Sam & Lavi from Bardot
Button Front
Subtle and not-so-subtle 70's style has been trending for just about every spring season I can think of, but this spring the 70's style that's making a comeback is the button front skirt. This buttoned up style comes in minis and maxis, from denim to suede, it's all about choosing the right style for you.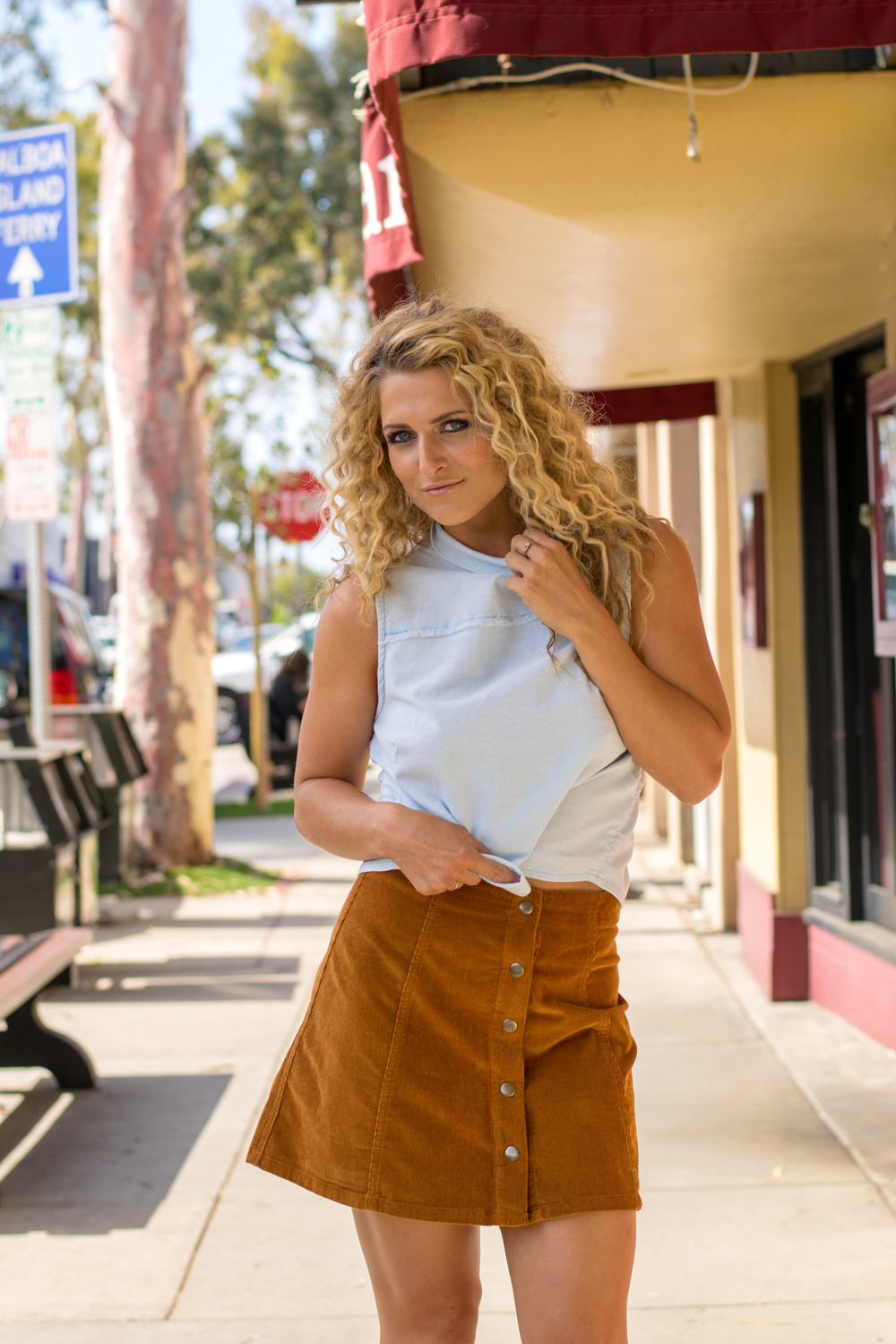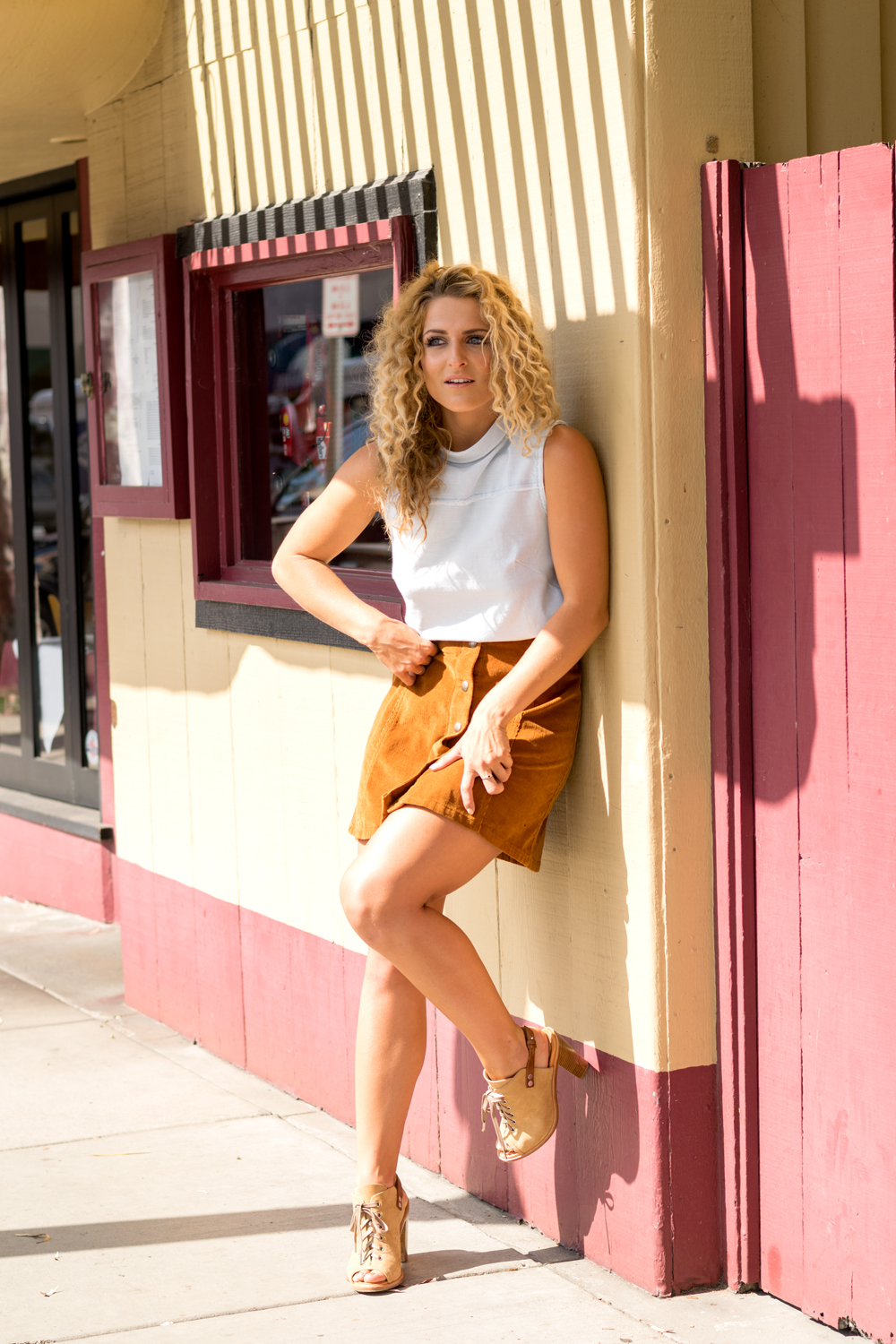 Top: McGuire Denim from Red Fox// Skirt: Top Shop// Booties: Rag & Bone
On the Edge
Although this is another matching set, this Mara Hoffman look is for the more advanced fashion lovers. Want to stand out from the rest? Don't we all….. This is the look to try.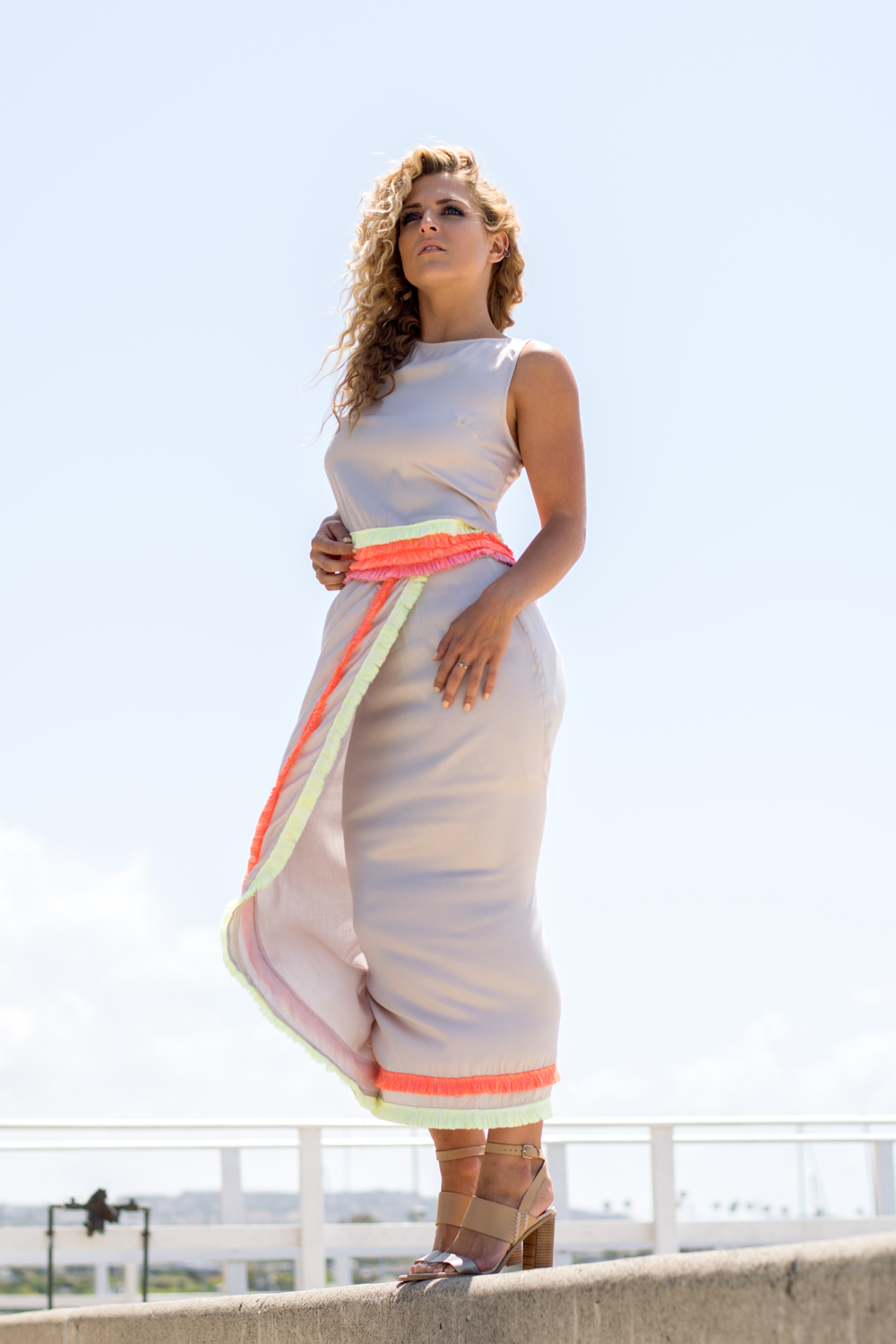 Top & Skirt: Mara Hoffman from Bardot
That's a Wrap
Nautical stripes are a classic summer print but by changing the styling one can give this classic stripe a fresh modern and even sexy vibe-perfect for summer time date.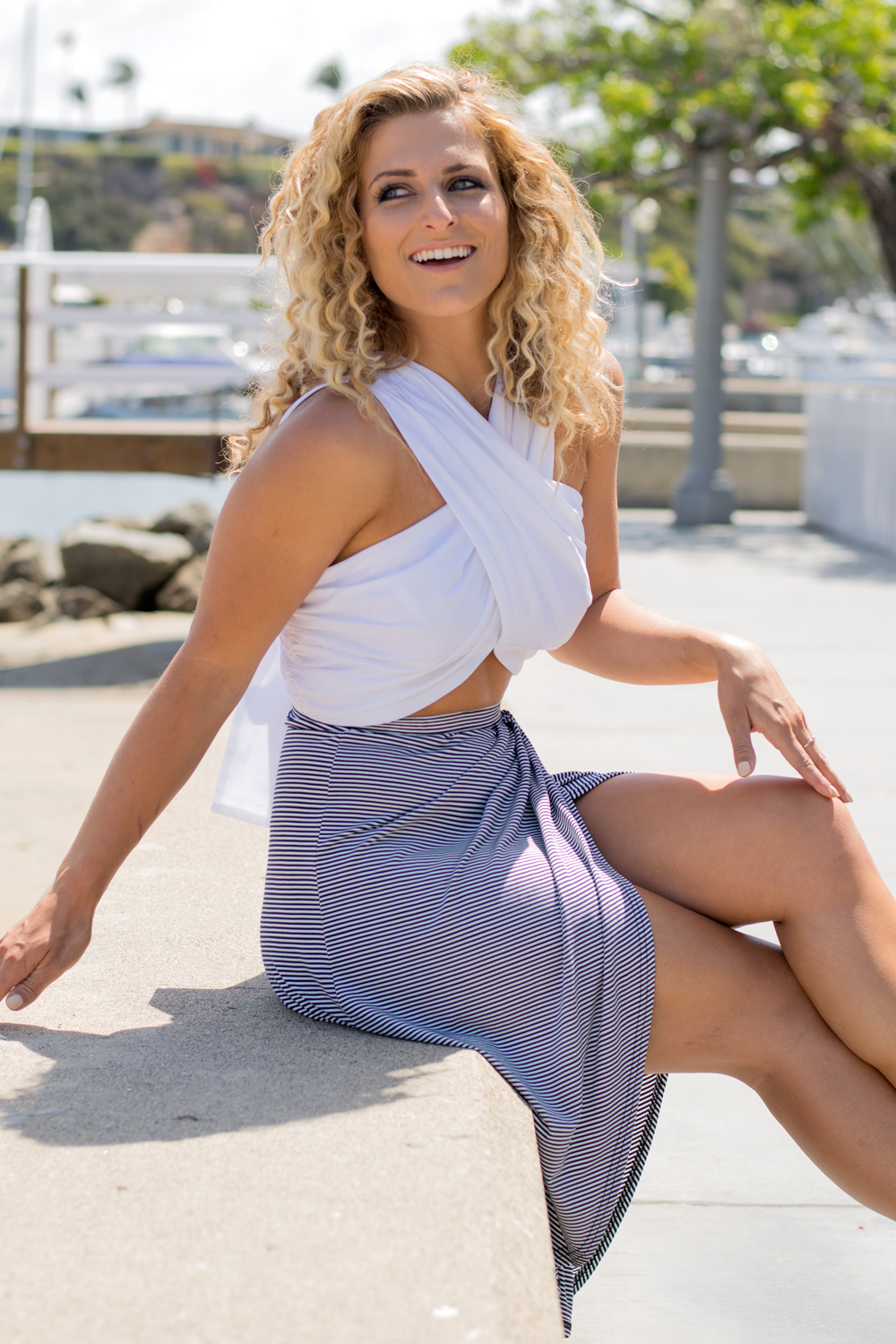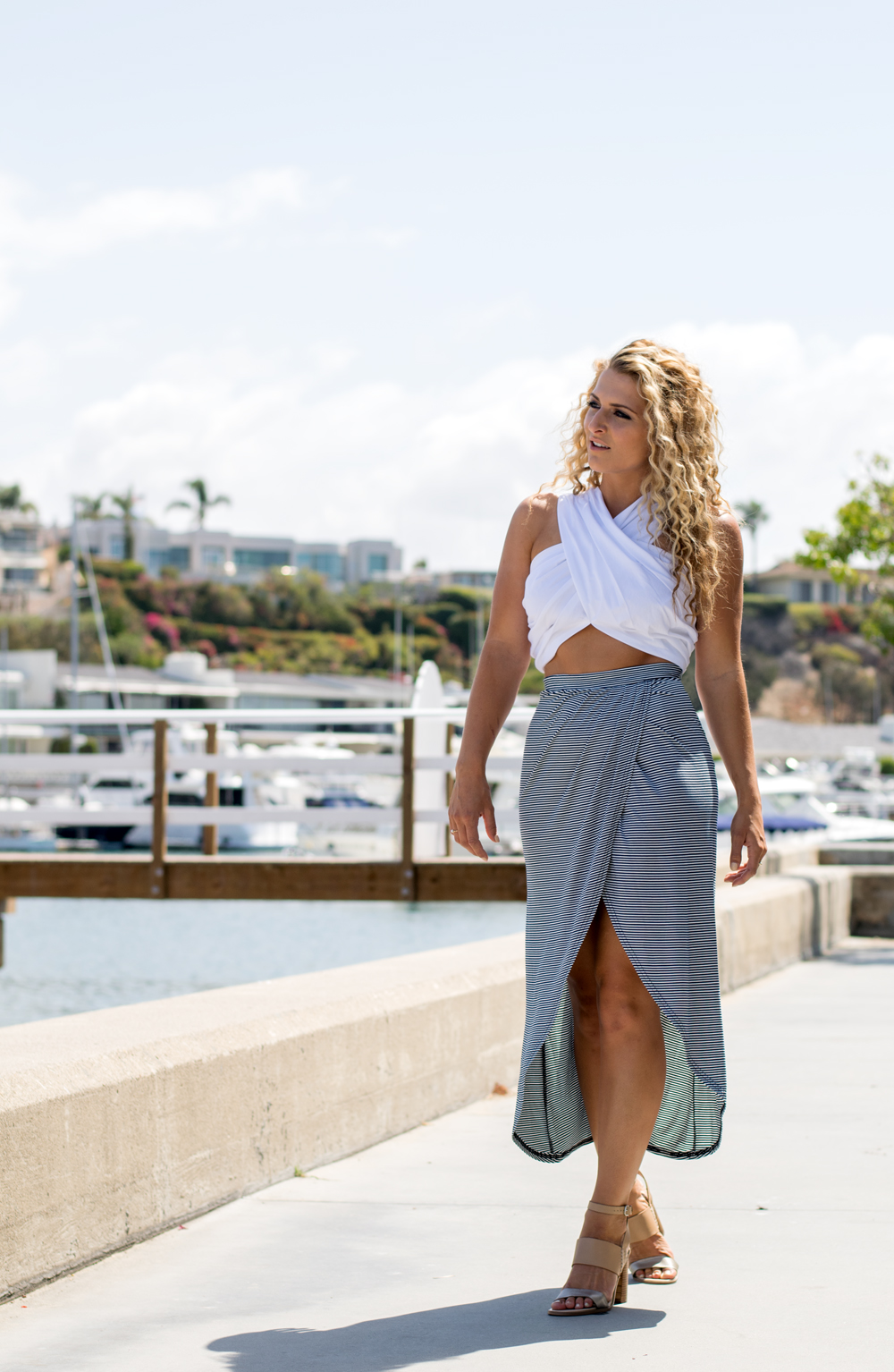 Top: a.c.e. from Bardot// Skirt: MINKPINK// Sandals: Dolce Vita both from Swirl Boutique
Model/Muse/Non-Blogger Babe: Samantha Savage a.k.a Mon Pirate Coeur// Stylist: Katie O'Sullivan// Photography: Rachael Dickens// Location Manager: Natalie Dickens