The Cool Girl Guide to Layering
Why this works in the OC: Looking for a guide to layering? Aren't we all? Layers are essential to Southern California style with our chilly mornings, warm to hot middays and cool evenings. Making your layers look cool is important. I love this layered look from The Fashion Eaters, it screams cool girl street style. I'm always impressed with anyone who can style looks in ways most of us wouldn't think of. The idea of pairing a boyfriend style blazer, a fringe mini with tennis and silk scarf is modern and cool.
This is a great look to take from day to night with just a change of a jacket and pair of shoes. Change out the boyfriend blazer with a moto jacket and swap the tennis for simple black pumps or booties-really just about any single sole heel will do (that means no platforms please).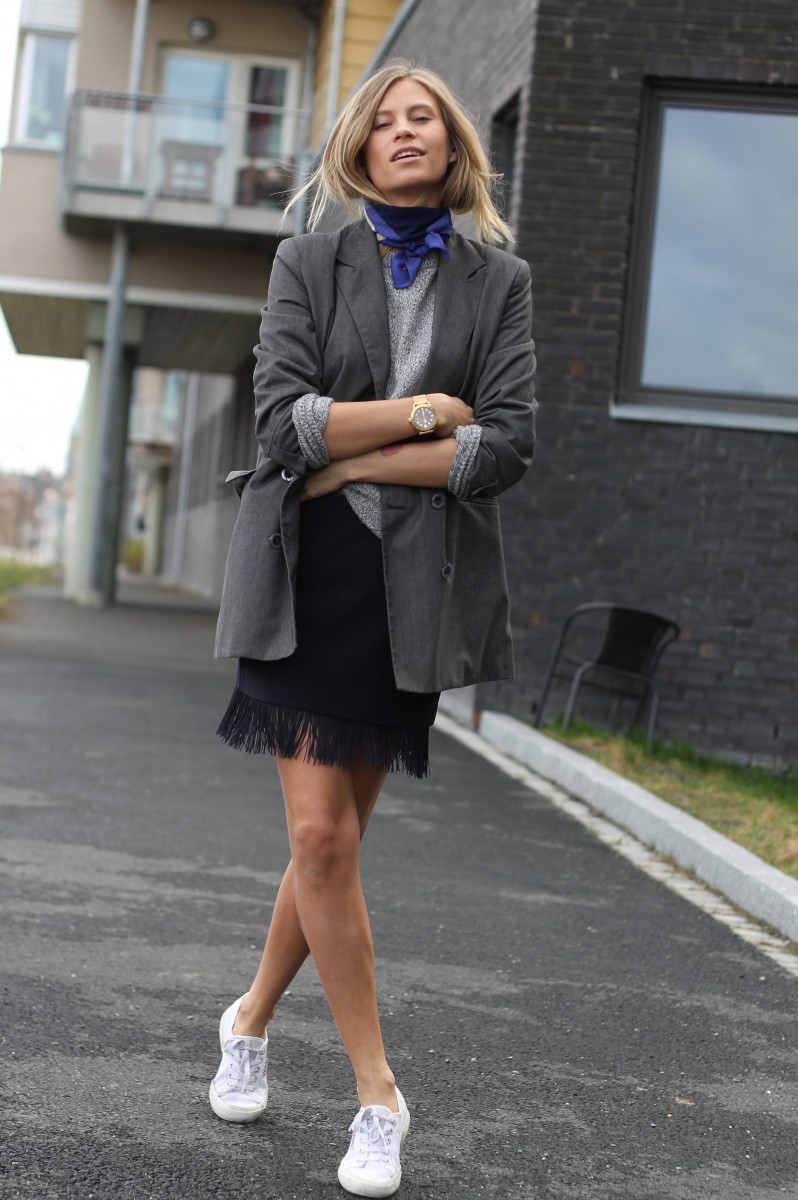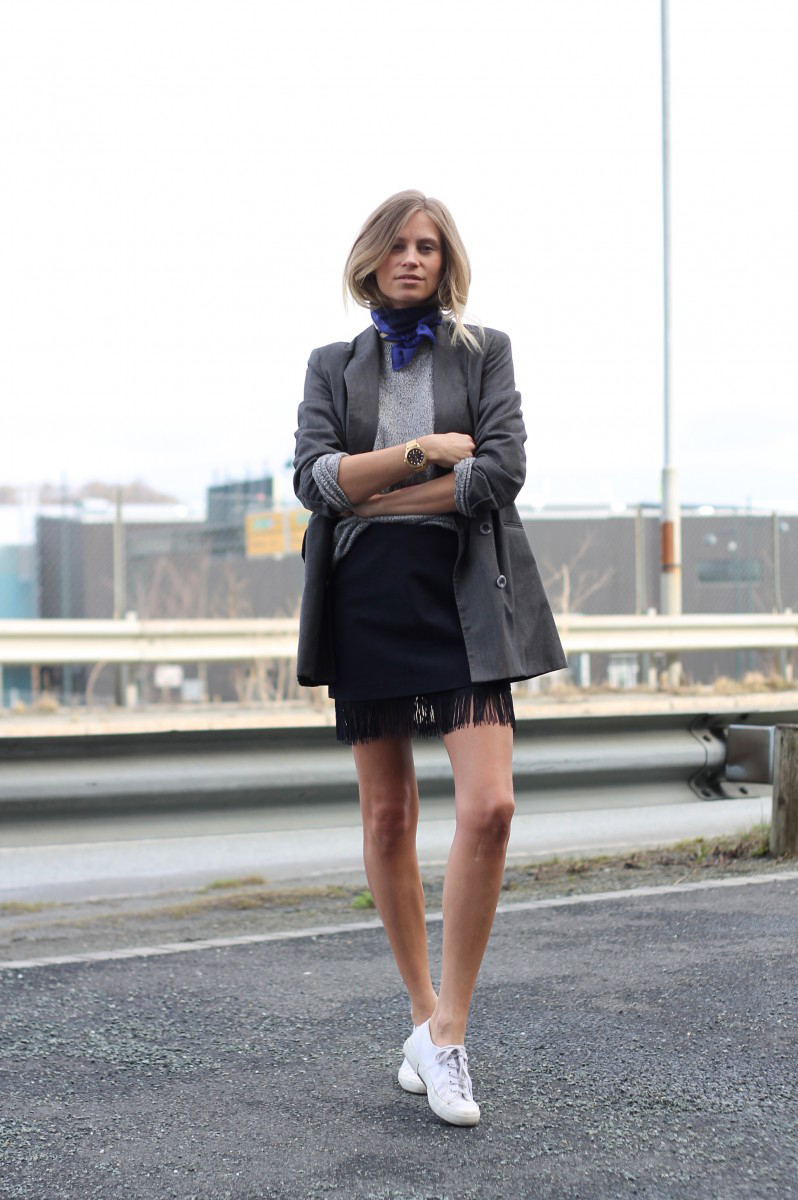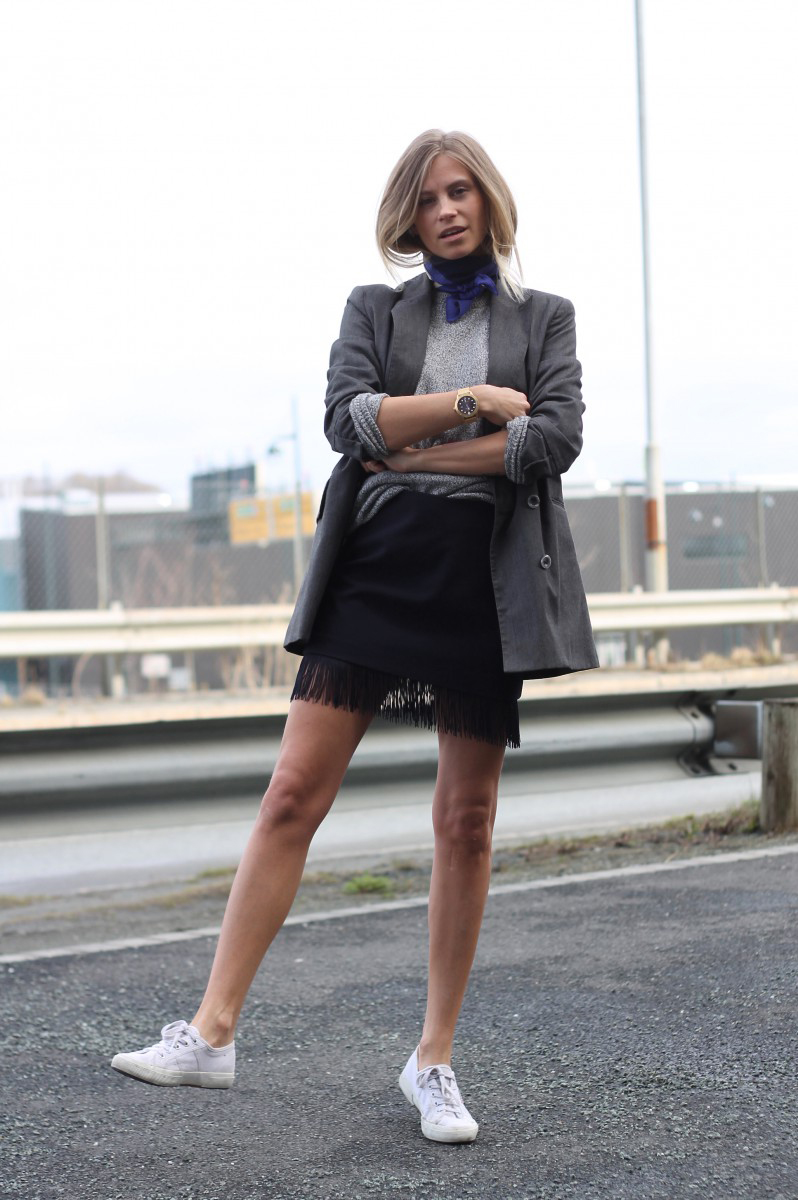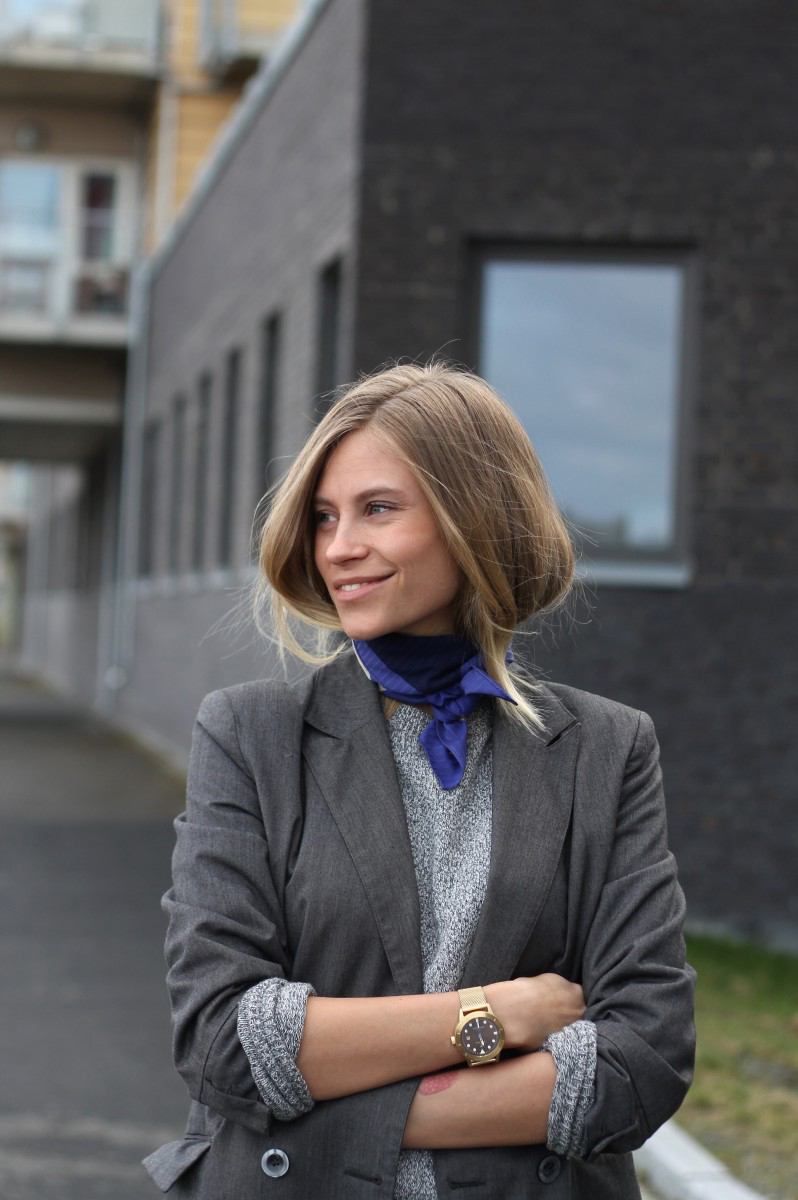 All Photos Sourced from The Fashion Eaters