6 Outfit Ideas
From Thanksgiving Dinner to Shopping on Black Friday to just Plain Relaxing
As we quickly count down to the long weekend with family and friends we need to decide what we're wearing. Try one or more of these looks on your long weekend. From flirty velvet a-line skirts to plaid vests, there is something just right for your family dinner and the long weekend of giving Thanks.
Simple & Polished
There is enough stress of the holidays without freaking out over what you're going to wear to Thanksgiving dinner. The classic silhouette of an a-line skirt and blouse is universally flattering and it's not too sexy for a family function. Whether you're going to grandma's house, meeting your boyfriend's parents for the first time or hosting dinner, the first two looks are simple and chic-plus they are very easy to make "your own". Simply add your personal touches with jewelry and shoes. From classic pumps to trendy booties, these looks have lots of shoe style options just remember this isn't the best venue for overly sexy platforms.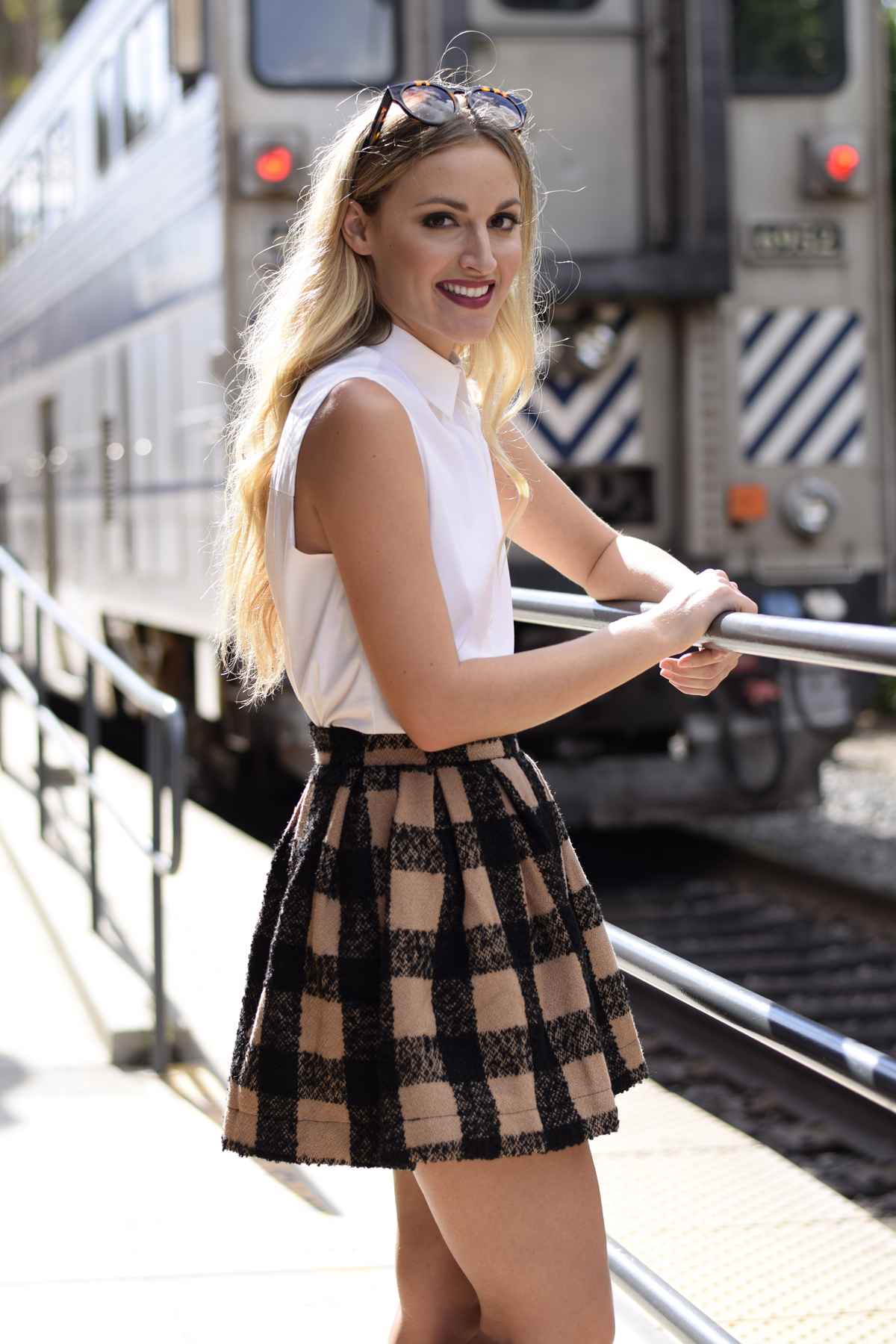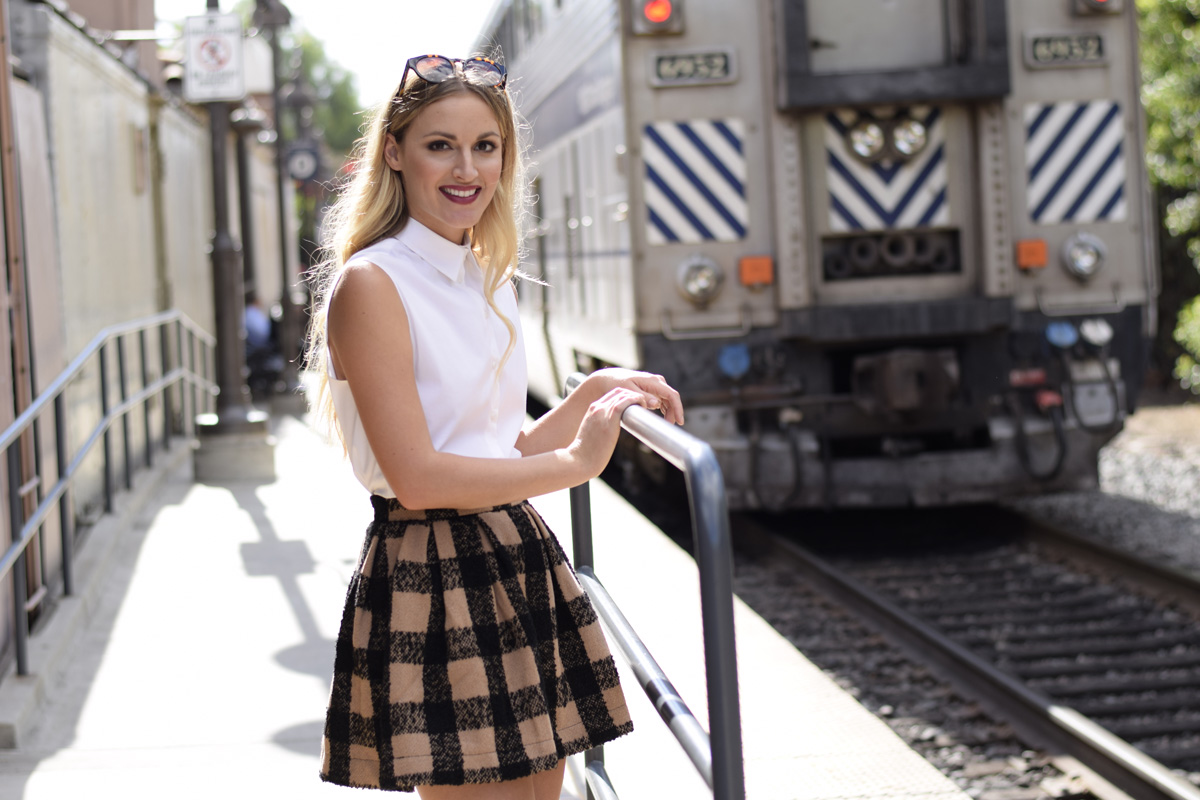 Top: OCSR Studio Collection// Skirt: Honey Punch from CocoRose Boutique// Sunglasses: Chili Beans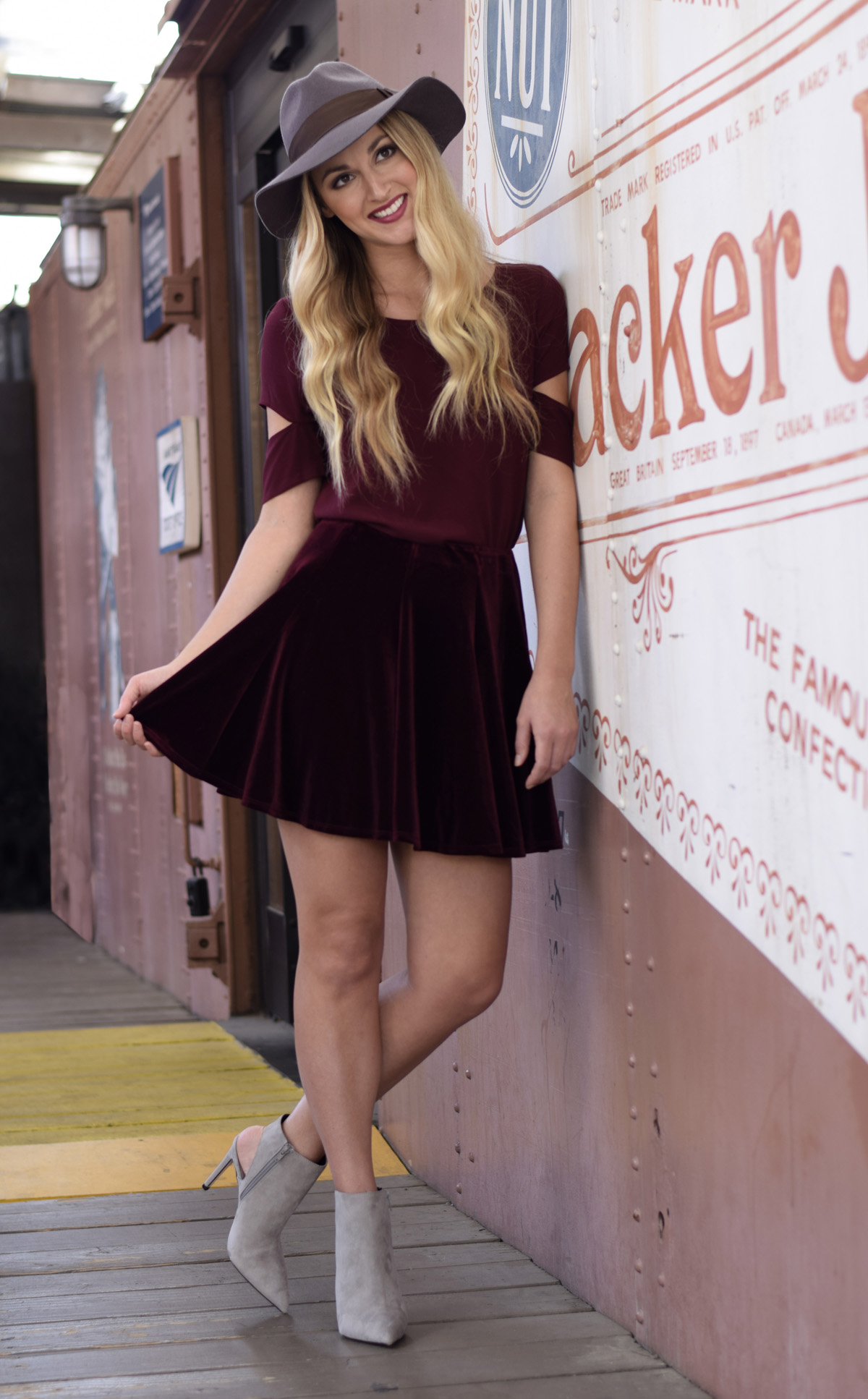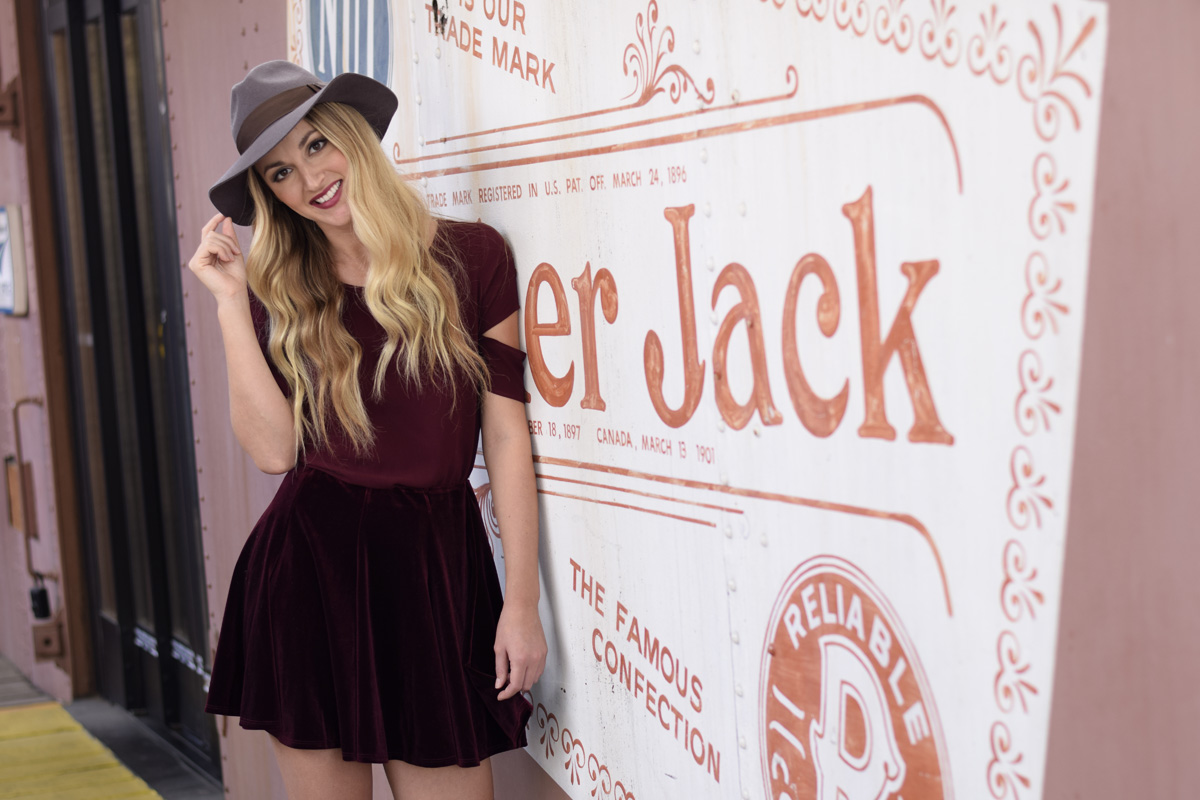 Top: Honey Punch// Skirt: Cotton Candy both from CocoRose Boutique// Shoes: Zara
Black Friday Shopping
We all start black friday shopping with the intent to buy for others but most of us can't help but to buy something for ourselves. Dressing in an easy outfit to get on and off quickly while looking good as you walk from shop to shop is as easy as a simple dress, a jacket or sweater and booties. This is a can't go wrong black friday combination. Happy Shopping!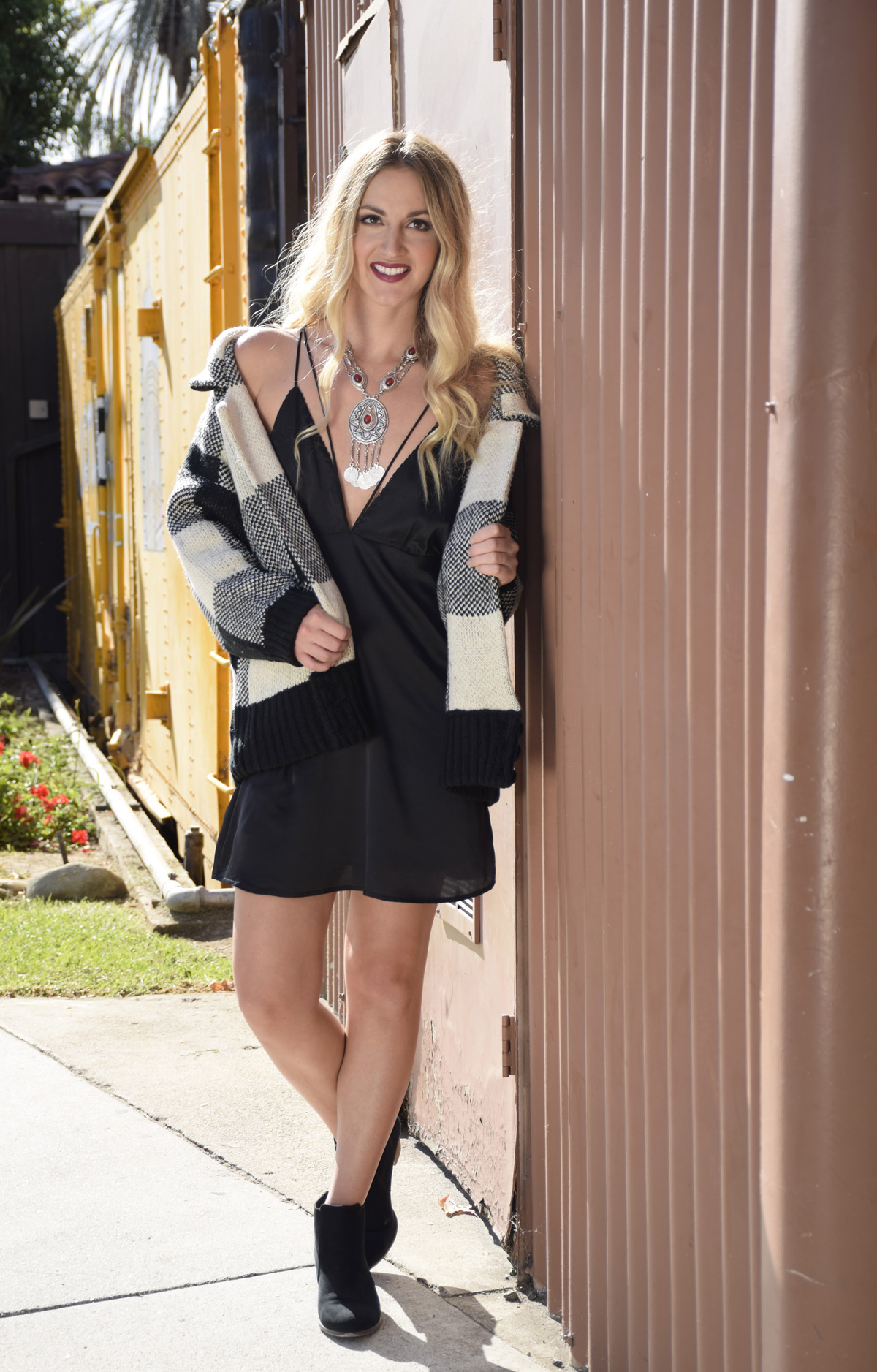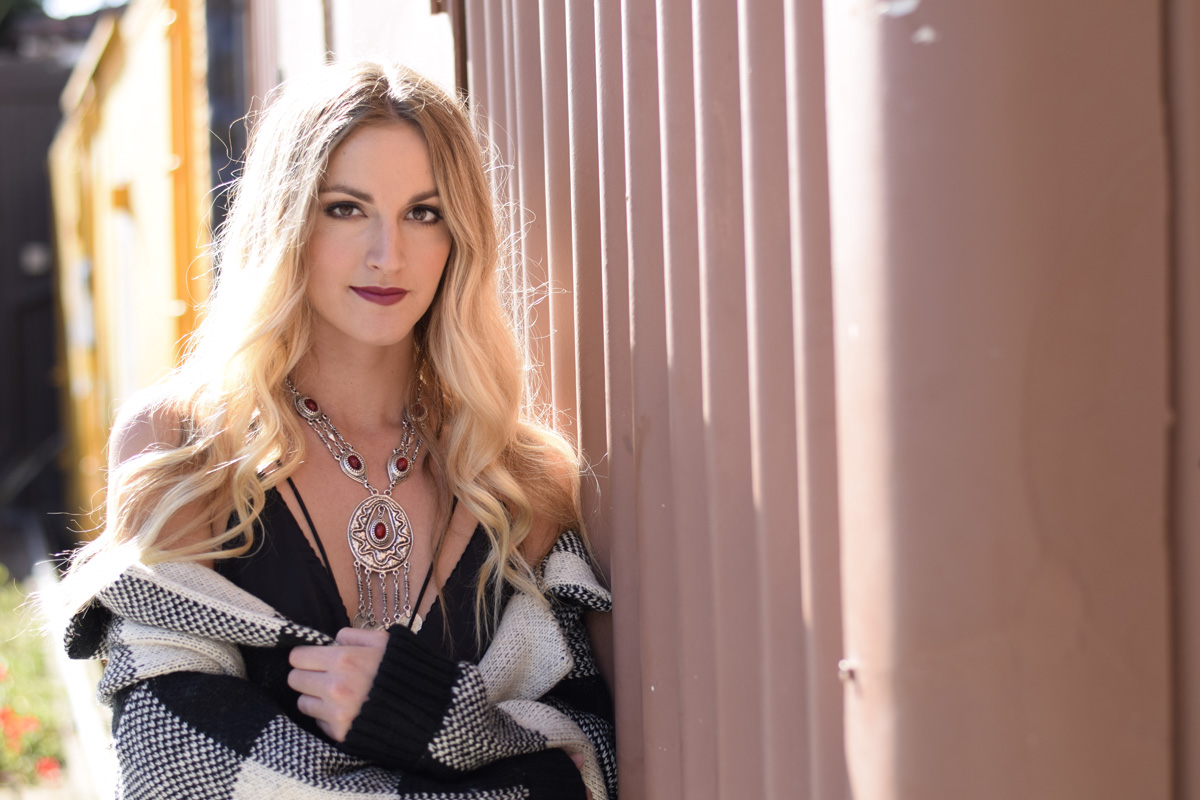 Sweater Jacket: Dee Elle// LBD: Cotton Candy// Necklace: St. Eve Jewelry all from CocoRose Boutique// Booties: Forever 21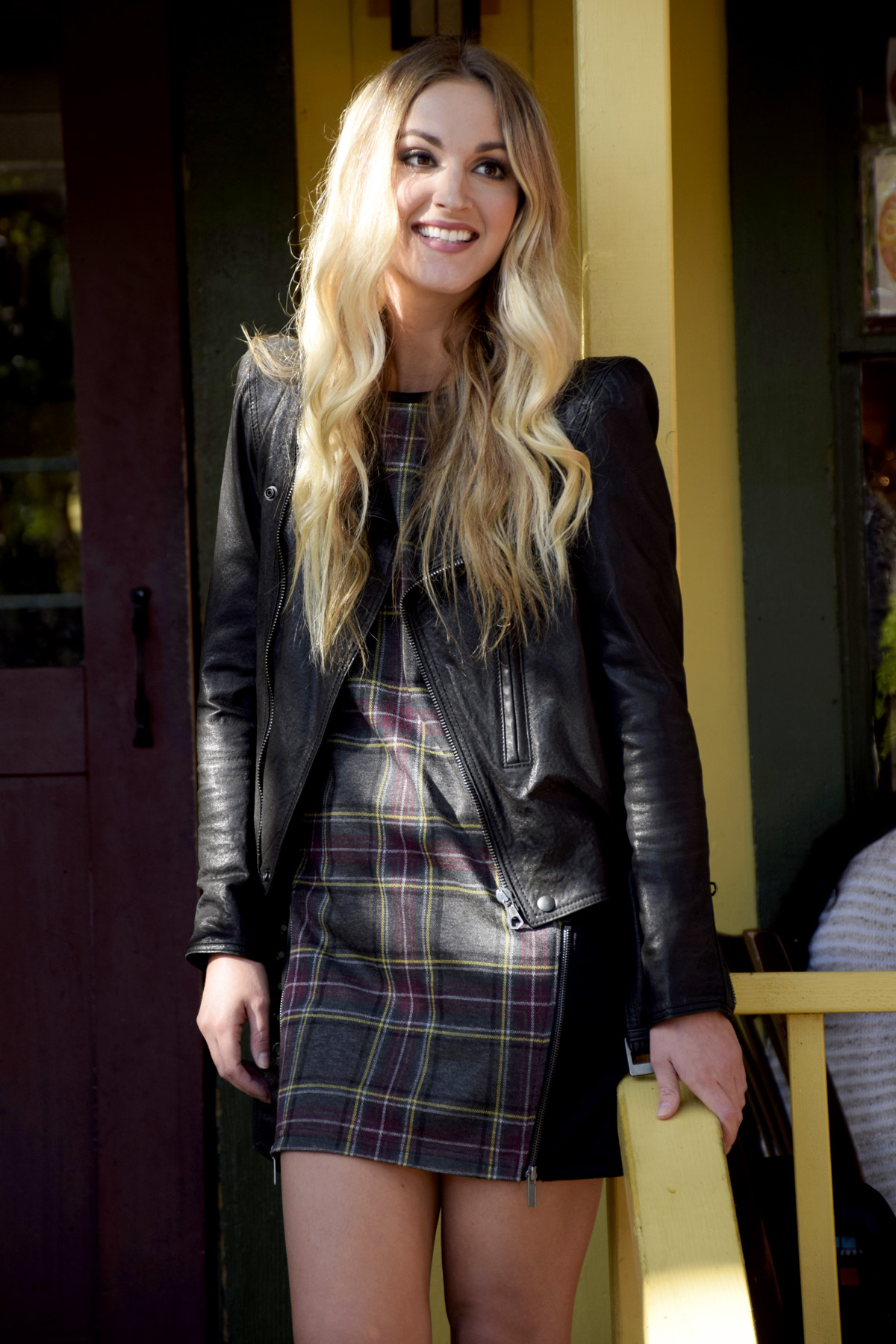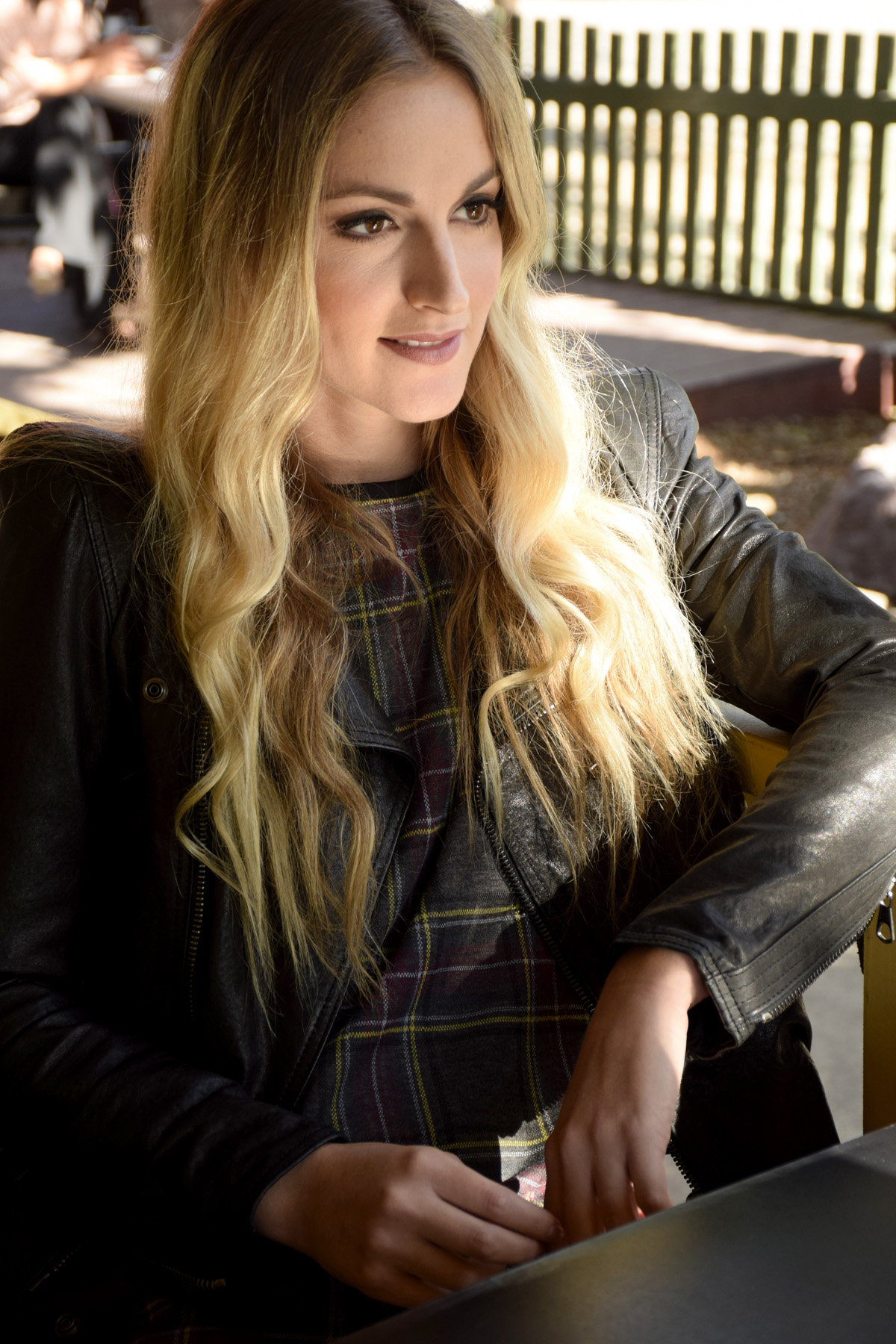 Jacket: Smythe OCSR Studio Collection// Dress: RD Style from CocoRose Boutique
Relaxing on Trend
One of the great things about the holidays is the home coming. Whether it's you who is coming home to the OC or it's your favorite friends and family members home coming, catching up is a must. Hanging out at the house, eating, drinking, talking, and watching your favorite holiday movies is about being cozy and comfortable. From knit bells and a tee to boyfriend jeans and a sweater, these easy outfits will keep you looking cool while feeling cozy.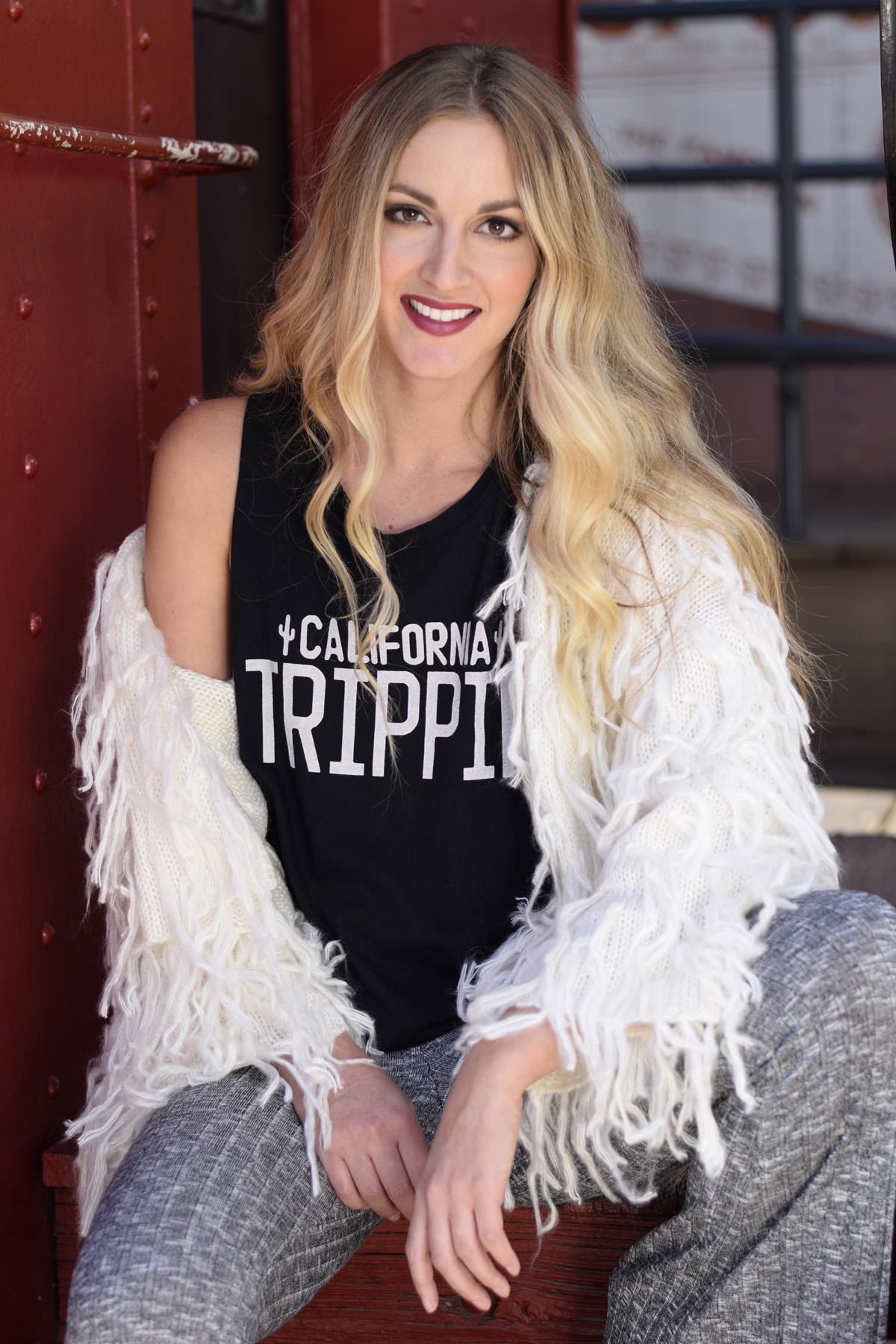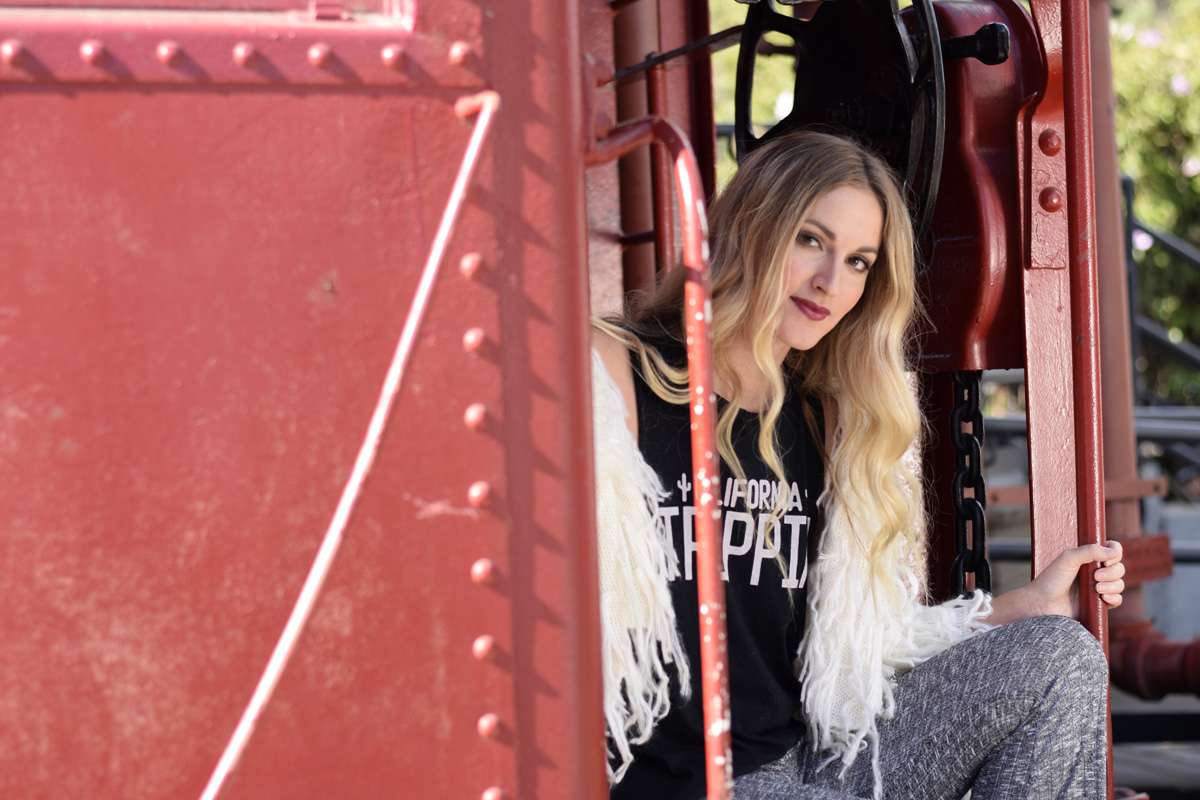 Tee: MATE the Lable// Jacket: For Sienna// Knit Bells: Promesa all from CocoRose Boutique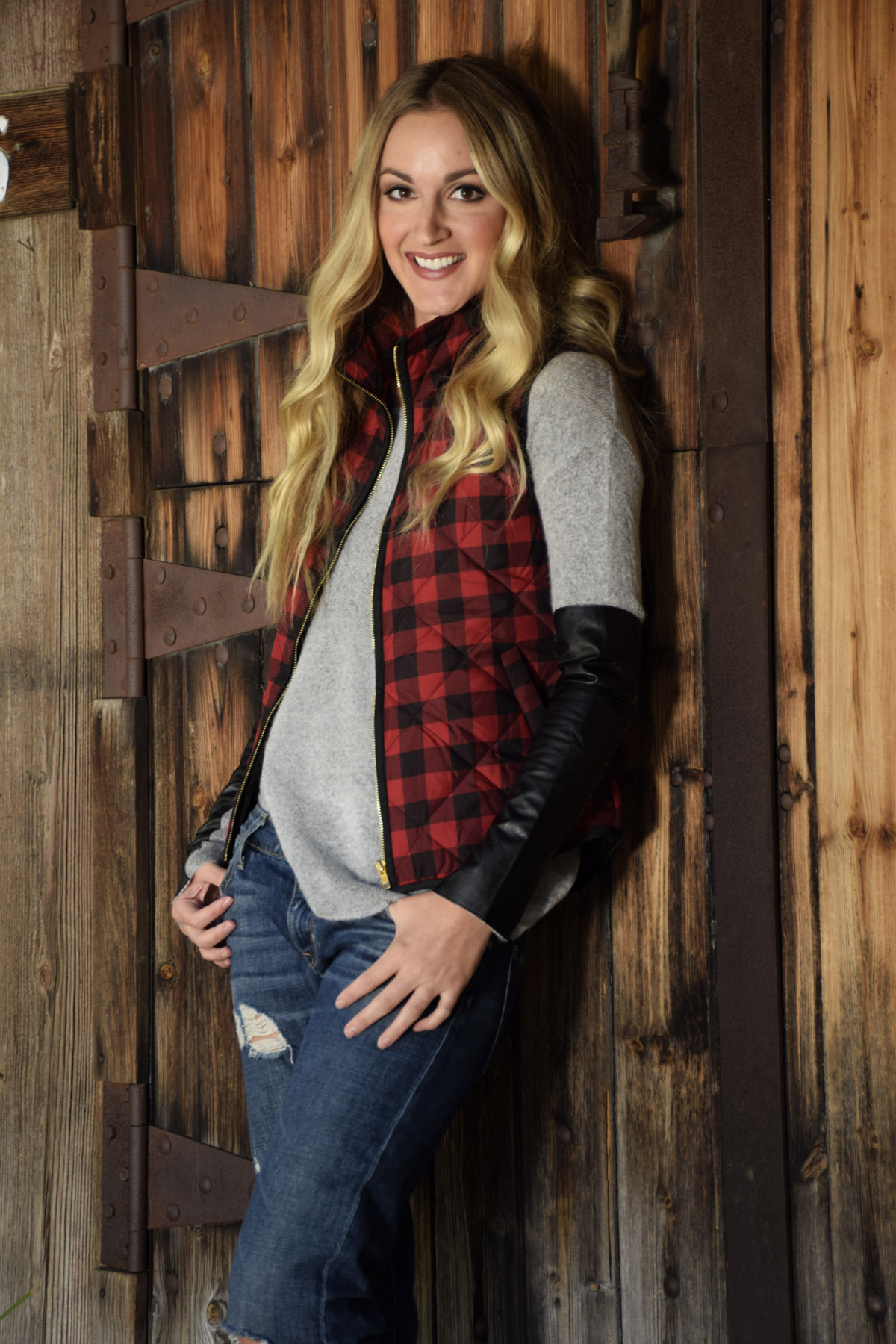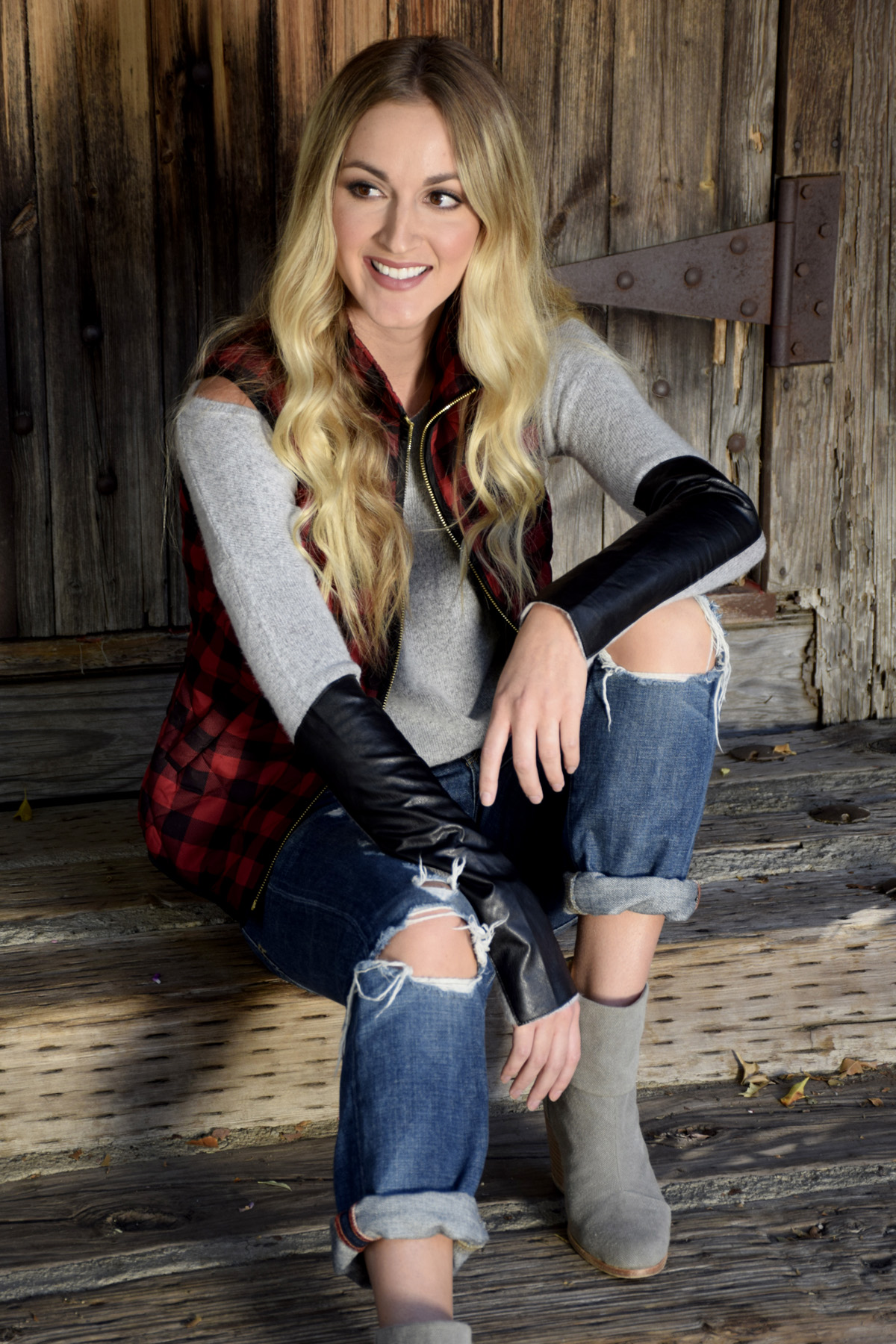 Sweater: Olivaceous// Vest: For Sienna from CocoRose Boutique// Boyfriend Jeans: Rich & Skinny from Red Fox// Booties: Rag & Bone
Model: Molly Rogers | Hair & Makeup: Swell Beauty | Stylist: Katie O'Sullivan | Assistant Sylist: Kirby Morris | Photographer: Rachael Dickens | Location Manager: Natalie Dickens