Q. I'm going to my first Black Tie New Years Party and I don't know what to wear! Please Help!
A. Don't let a Black Tie Event intimidate you. Black Tie Events are one of the few times, in Southern California, you really get to dress up-so take advantage of it! Sparkle, Lace, Embellishments, Velvet, and Fur are all textures perfect for holiday black tie.
Blogger Tailored Tantrums, Belo Blow Dry Bar and Swell Beauty teamed up to give us 8 looks to try this News Year's Eve. From edgy to classic, Rebecca's looks are here to inspire us all to dress up and have fun.
Edgy Pairings
Need to get dressed up but don't want to loose your edge? Not to worry… Mini Dresses are great for black tie but there is one important thing to remember- it's cold outside. Styling your mini dress to keep warm while looking hot is important.
Here are two tricks to try… First, pair a sequin mini with liquid or leather leggings. This will help with two things, keeping you warm while keeping your stylish edge. Second, a faux fur jacket is perfect over sequins or embellishments. It also keeps you warm and it's easy to ditch at coat check if you start to warm up.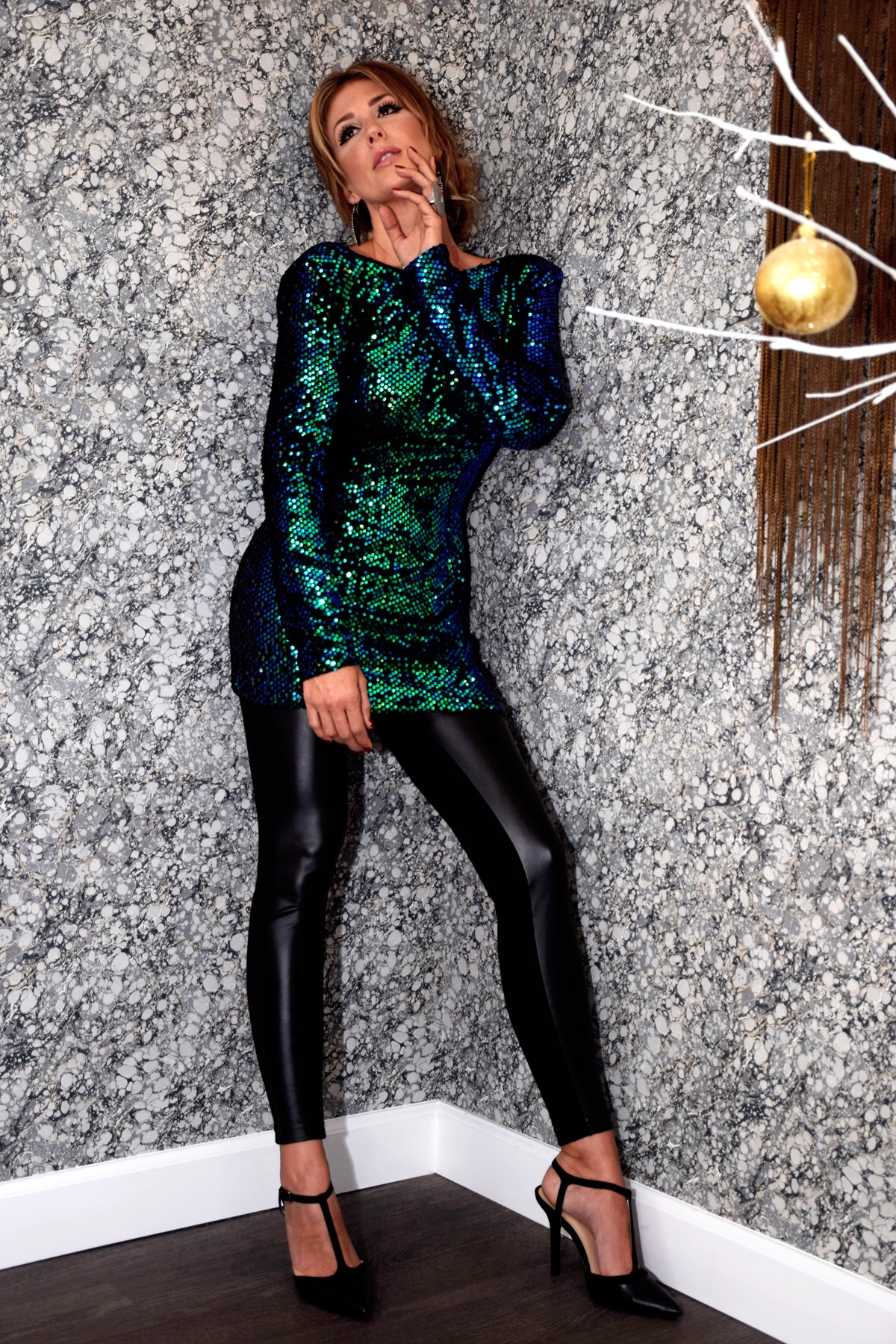 Sequin Mini: Up all Night from Luna B// Faux Leather Pants: Forever 21// Shoes: BCBG Generation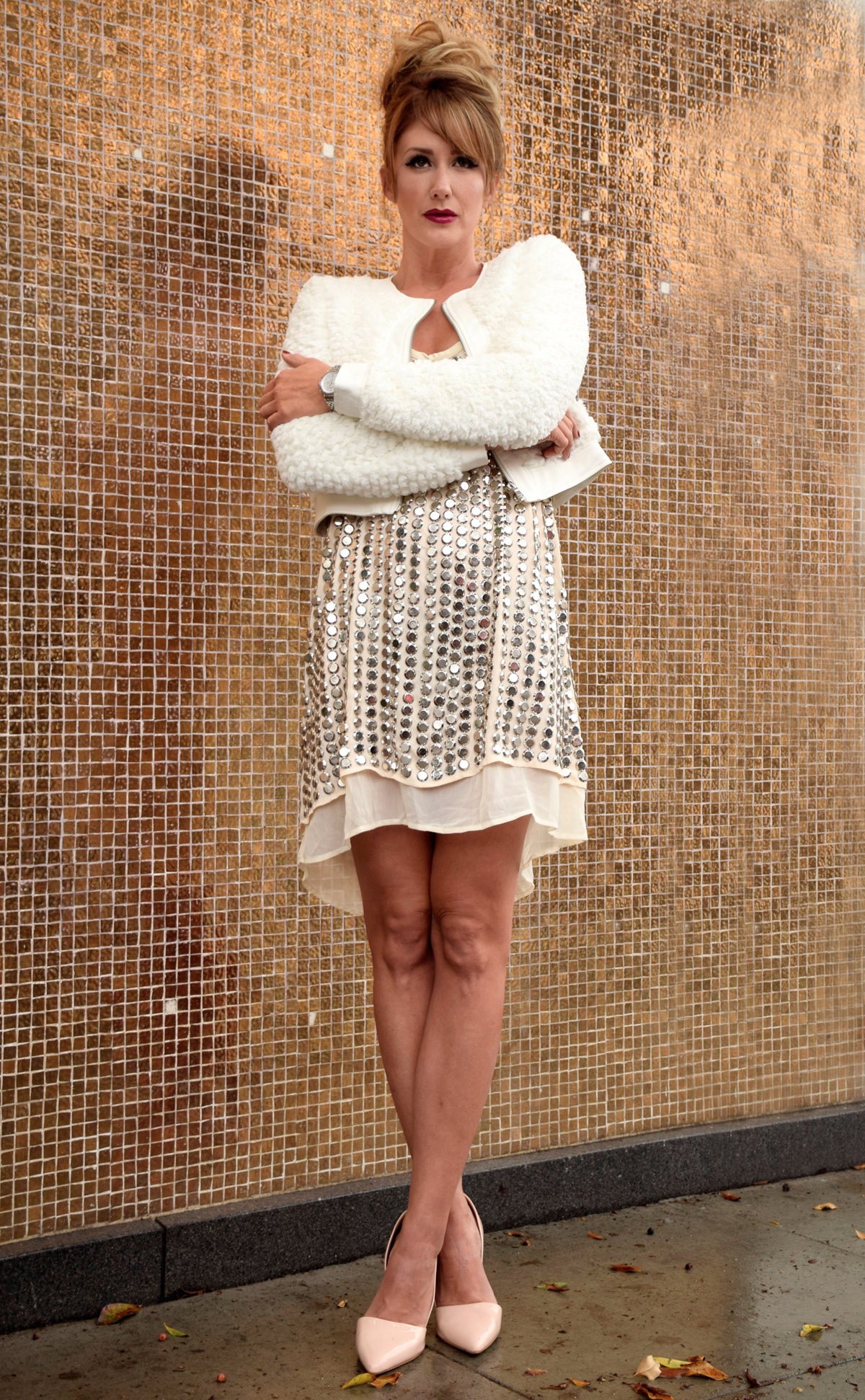 Embellish Leather Disco Dress: Holy Grail from Luna B// White Faux Fur Jacket: Forever 21// Pumps: Steve Madden// Watch: Michelle
Classic & Elegant
These next two looks are quintessential black tie. So Chic!!! You can never go wrong with Sequins & Velvet.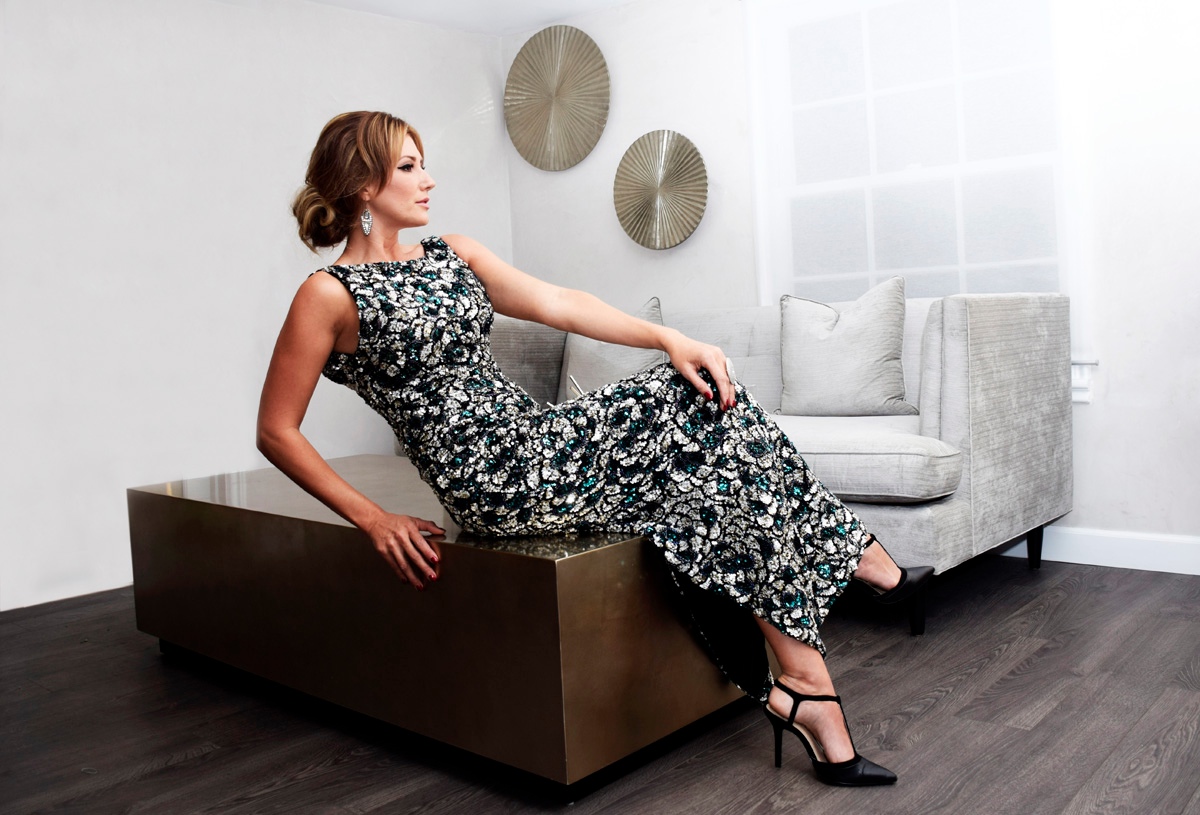 Sequin Gown: Oday Shakar from OnQue Style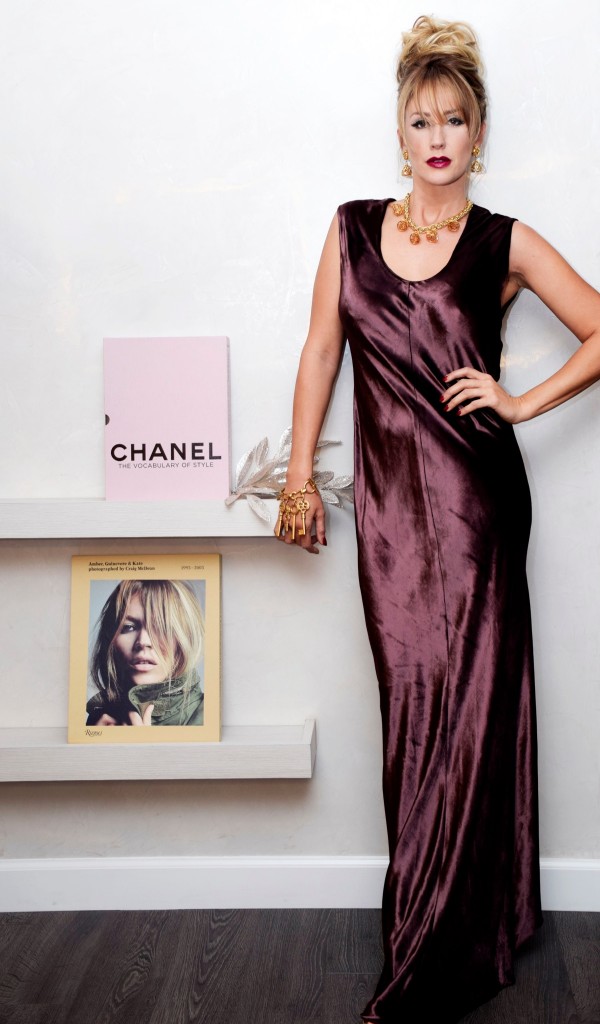 Velvet Gown: T by Alexander Wang// Jewelry: Chanel all from OnQue Style
Lace
Lace is for the romantics. I love the hint of skin that peeks out from underneath the lace-so flirty.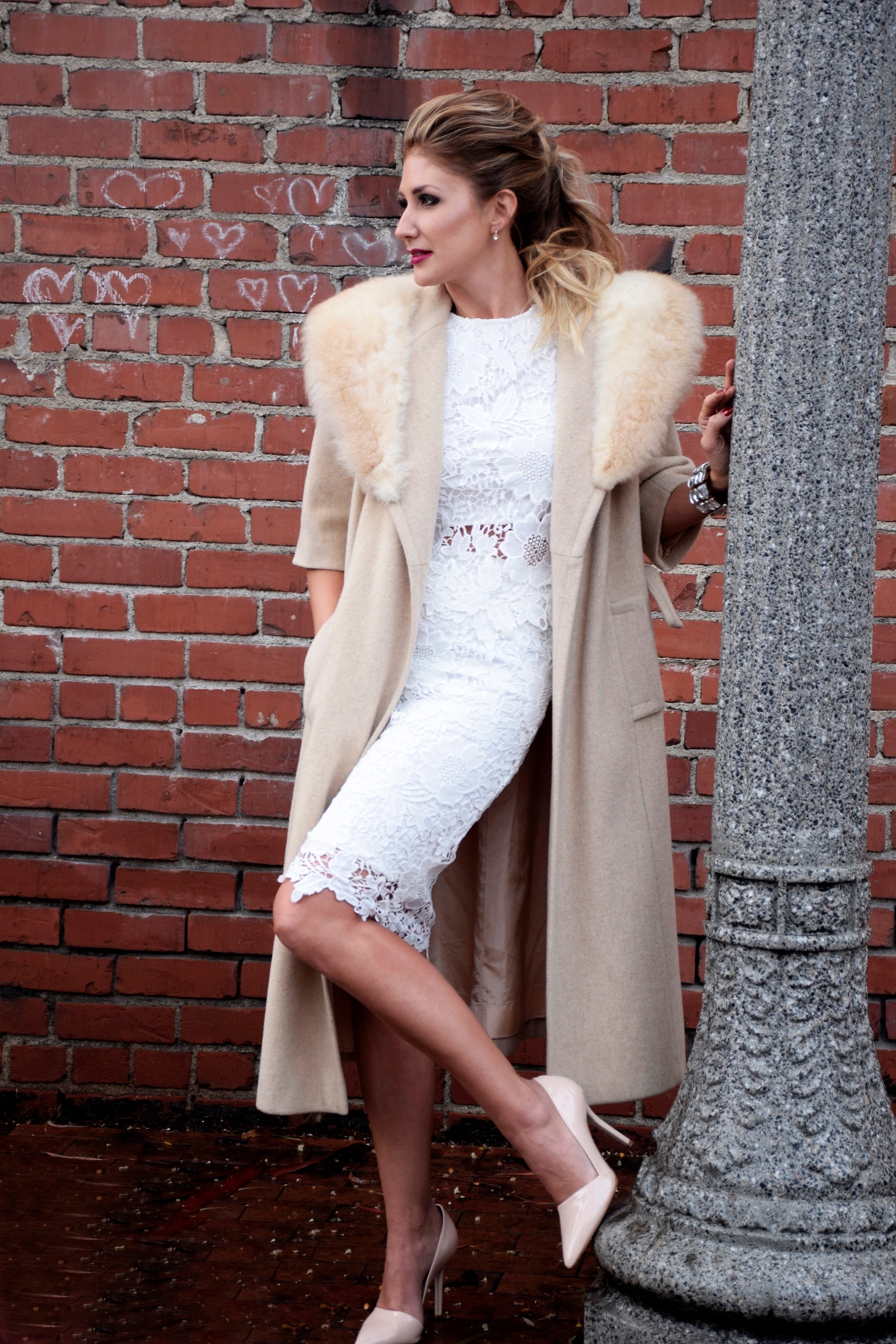 Jacket: Vintage// Lace Crop Top & Pencil Skirt: Madison Square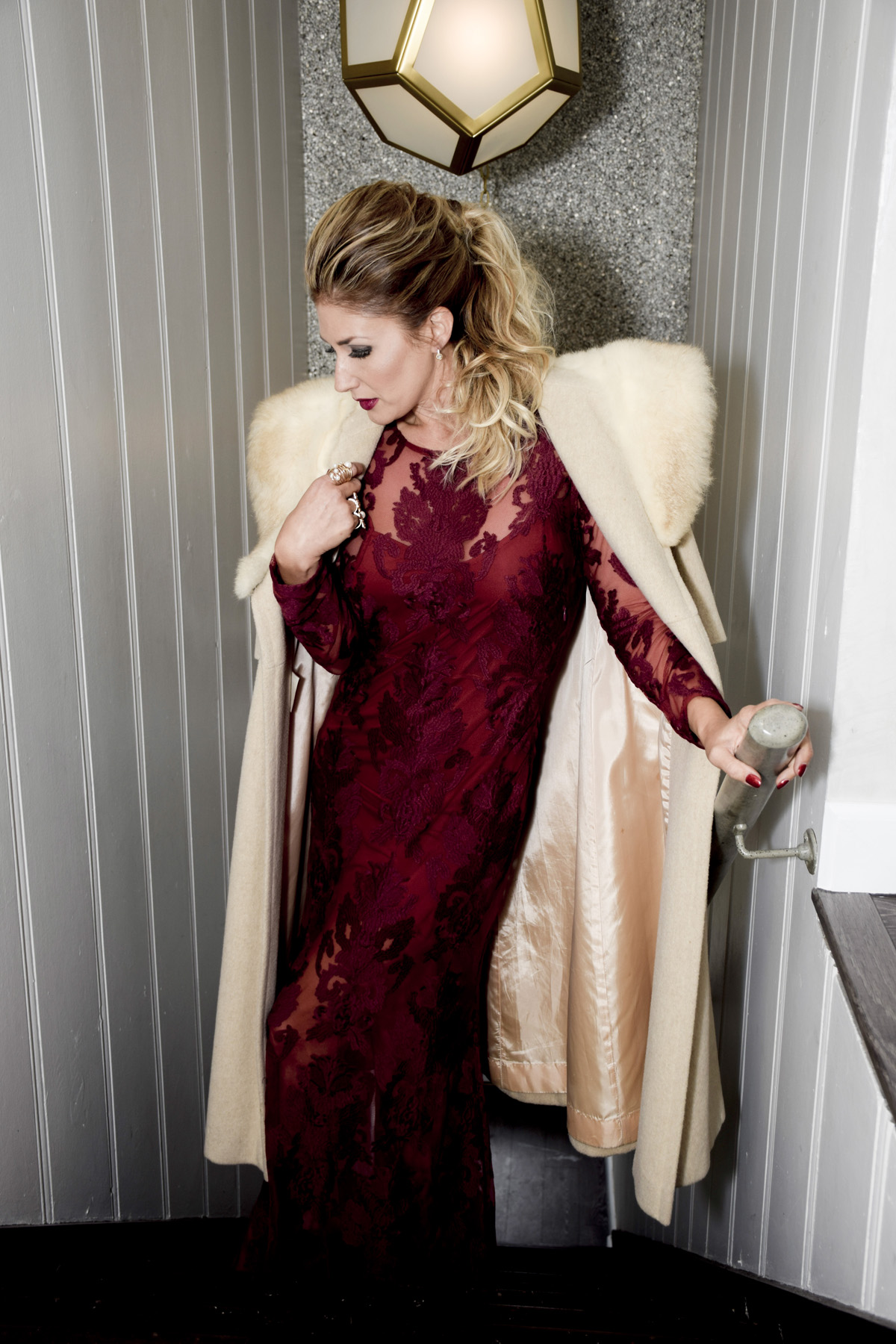 Dress: for Love & Lemons from Luna B 

It's in the Details
When your look is about simple elegance (my personal favorite) some times the statement is in the details. Hair accessories are a huge trend is 2015 and Rebecca is working the trend right now and so can you! I'm in love with this over sized, custom made poinsettia head piece from designer, What a Betty. What a Betty is RIGHT!!! Who doesn't love to be the Belle of the ball? Wear your own Crown! Yes, why not it's only once a year-wear it!
White Jumpsuit: Lovers & Friends from Luna B// Custom Poinsettia Headpiece: What a Betty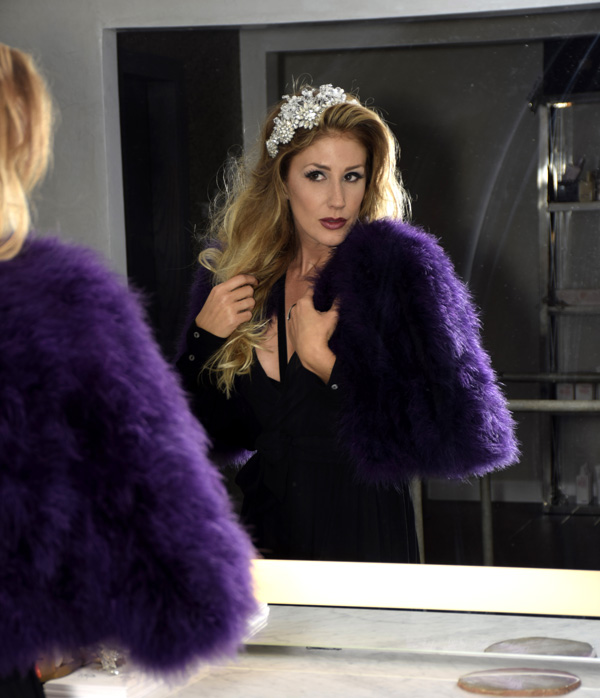 Black Dress: Olivacous from Luna B// Purple Fur: Robert Rodriques from OnQue Style//Crown: What a Betty
Details are not only about hair accessories but over all styling. Hair and Make-up are key components to getting your overall look just right. We had the pleasure of taking over Belo Blow Dry Bar in Laguna Beach on a rainy Friday to shoot the whole New Year's layout just to answer your style questions. 
IF you're looking for the perfect blowout on New Years Eve or even on a Monday (any time is a good time for a blowout) Belo Blow Dry Bar needs to be your go-to Salon. It's beautiful and the service is perfection-I should know, that's where I go! Make sure to tell the girls Rachael said Hi!
Muse & Stylist: Blogger Rebecca Araoz of Tailored Tantrums // Location: Belo Blow Dry Bar// Hair: Belo Blow Dry Bar (Emily Reyes) & Swell Beauty// Make-up: Swell Beauty// Photography: Rachael Dickens