One Wedding Gown Three Ways
Style is the sum of all parts, and your wedding day style is no exception. Several of our stylish friends became new brides and soon-to-be-brides including our Head Stylist, Katie O'Sullivan. With weddings on our minds we wanted to take a fashion based approach to wedding style so OCSR decided to delve into the world of Bridal and show how one dress can be transformed to fit your perfect wedding day style.
It's not just about the wedding gown….. Although we all know you need an amazing wedding gown (like the one we chose from Love & Lace Bridal) but that's just the beginning. Hair, makeup, accessories, photography style and florals make up the overall feel of your wedding day style…. And the finished look is the sum of all of these parts. Remember, it's the photos and memories that last a lifetime, so make the most out of your wedding day style.
Our friends at Swell Beauty helped us get started by inviting the best of the best in florals, photography and accessories to join our wedding series.
A Little Vintage Please
Accessories, Florals, Hair & Make-up are a huge component to your wedding day style.
For this vintage inspired look we incorporated a crystal & metal head piece with a crimson floral crown into a 1920's finger wave, with a silver crystal tulle bridal belt (can also be worn as a head piece) and matching bouquet to finish the look.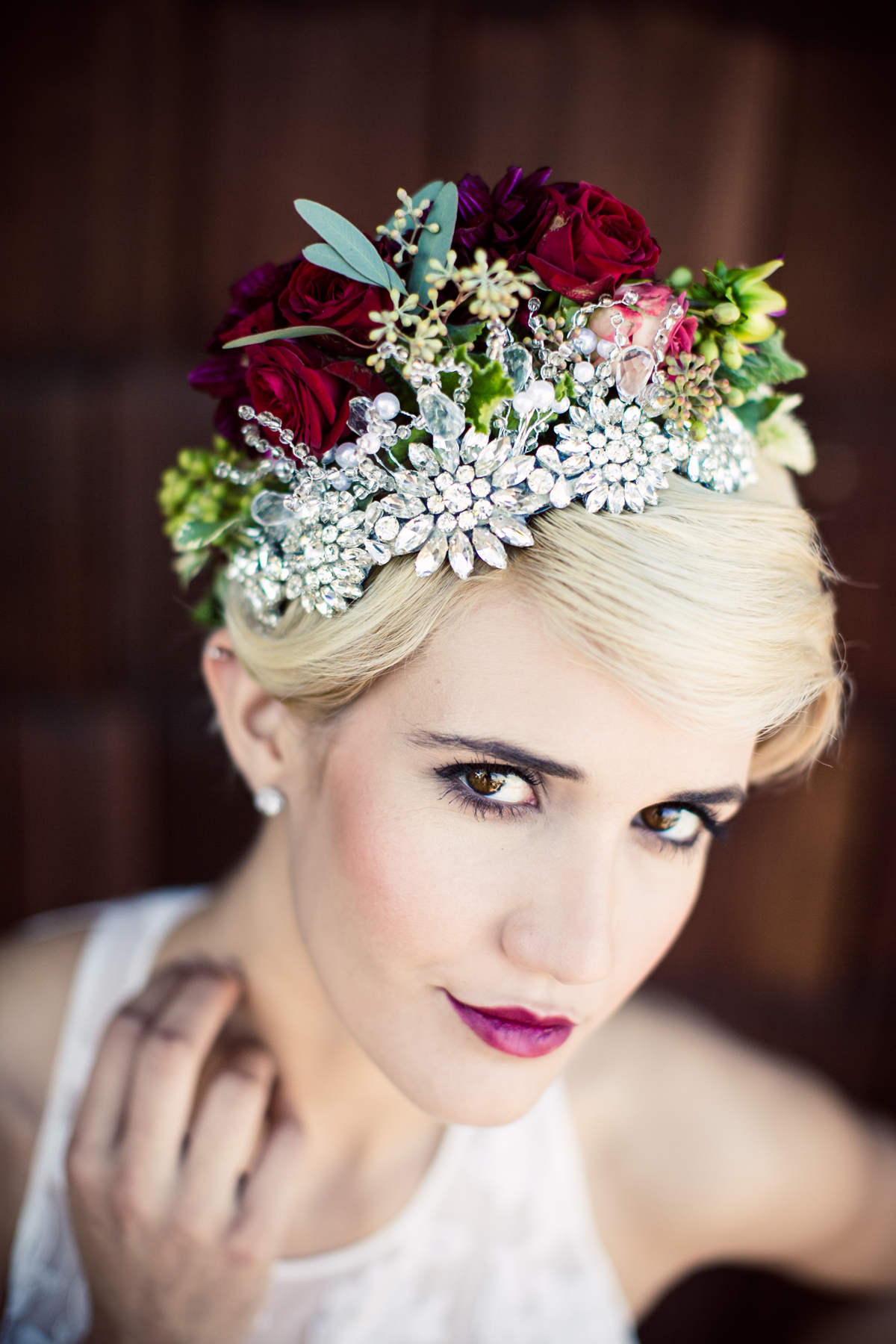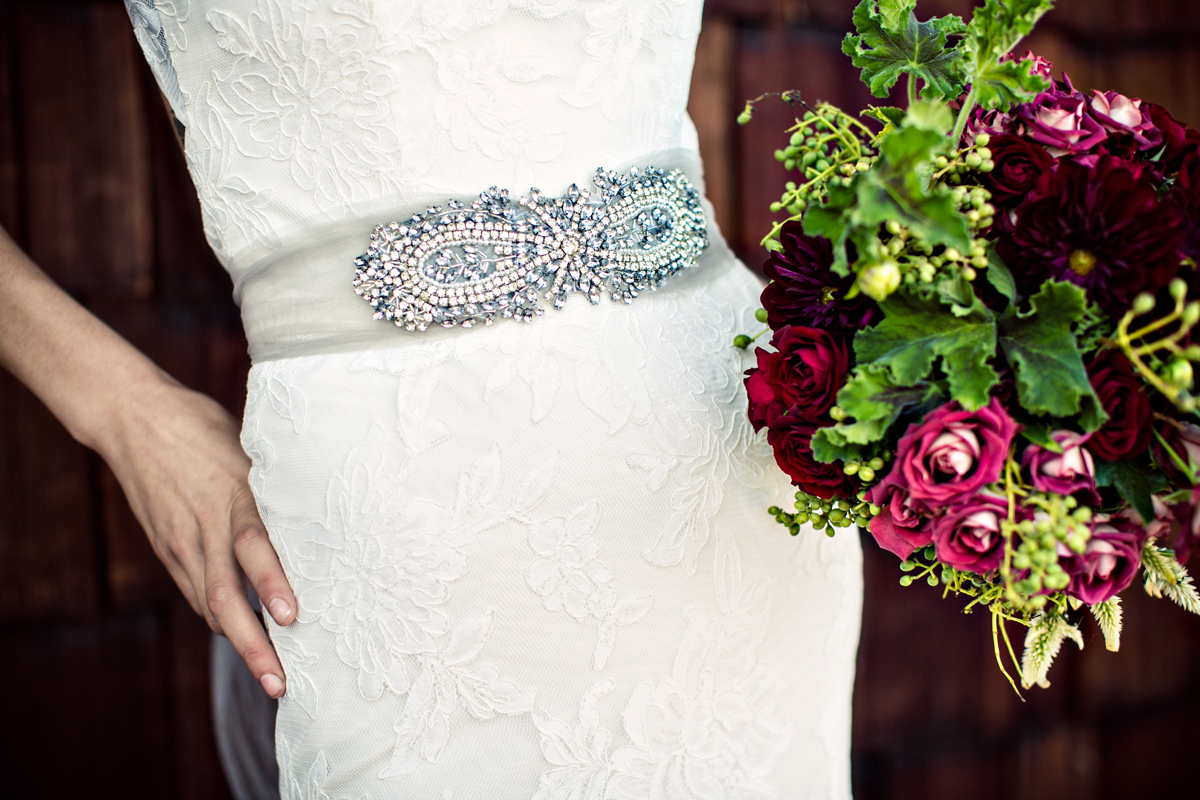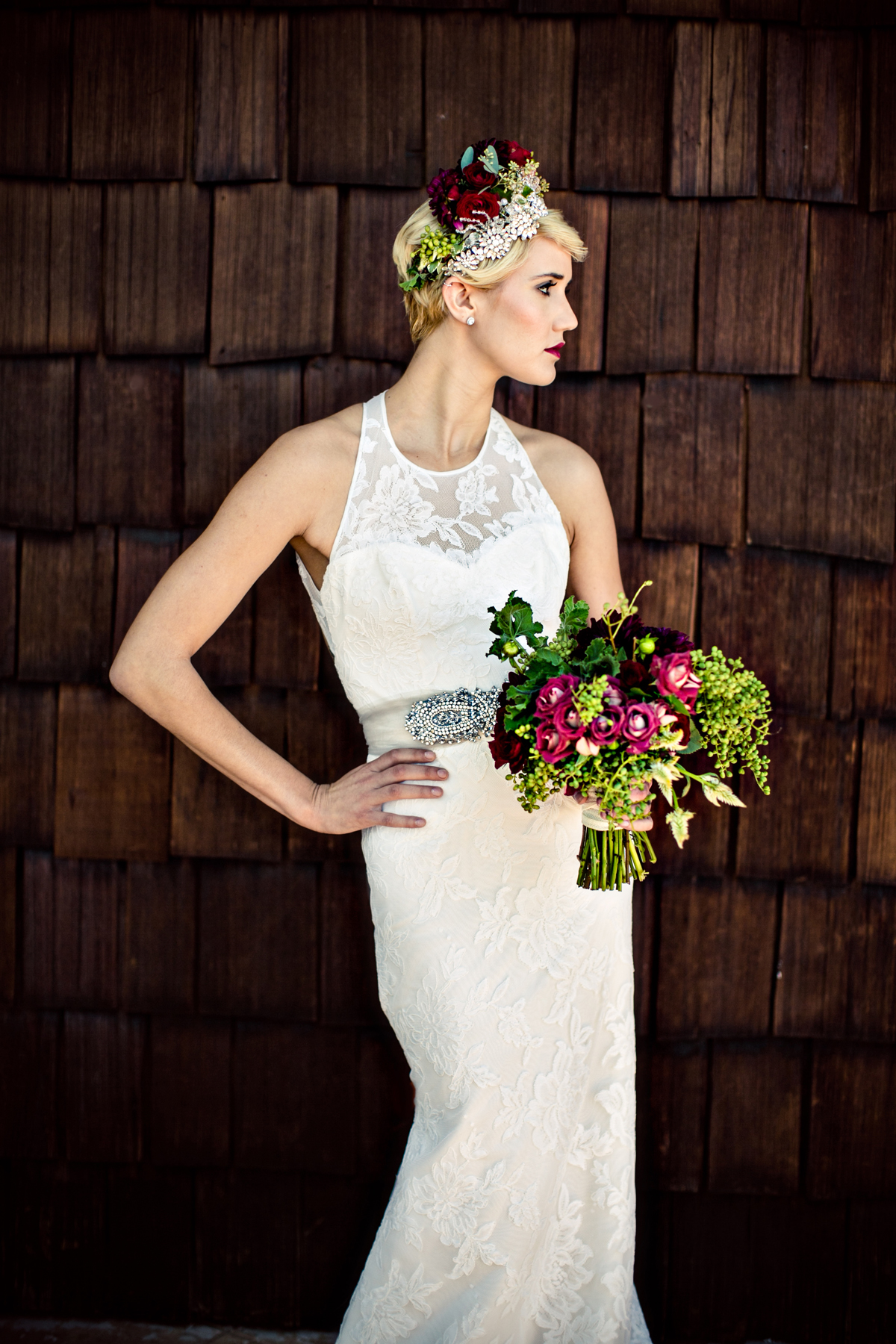 Dress: Love & Lace Bridal//  Crystal Crown & Belt: What a Betty// Stud Earrings: Kash Crystals
Bohemian Goddess
Bohemian style has hit the fashion world with a vengeance and the world of bridal is no exception. Love boho style and a sleek dress but not quite sure how to put them together? It's easier than you think, it's all about the styling and the florals. With a simple vail of tulle, natural hair texture, and an exceptional floral head piece, your sleek dress can have that touch of bohemian flare.

Fierce Beauty
I love a little edge and something unexpected. When it comes to your photos, bring out your inner super model. When else are you going to be in an absurdly expensive dress with a photographer on a day that's all about you (and the groom too)? You might not want to walk down with else with an added bit of edginess but bring it out in your pictures. This has to do with both your styling and the photographer you choose.
If you love fashion, make sure your photographer's style reflects fashion as well as bridal. We love Burnt Exposure's photography style. It has a unique edge we can not get enough of. Kris of Burnt Exposure can surely help you bring out your inner super model.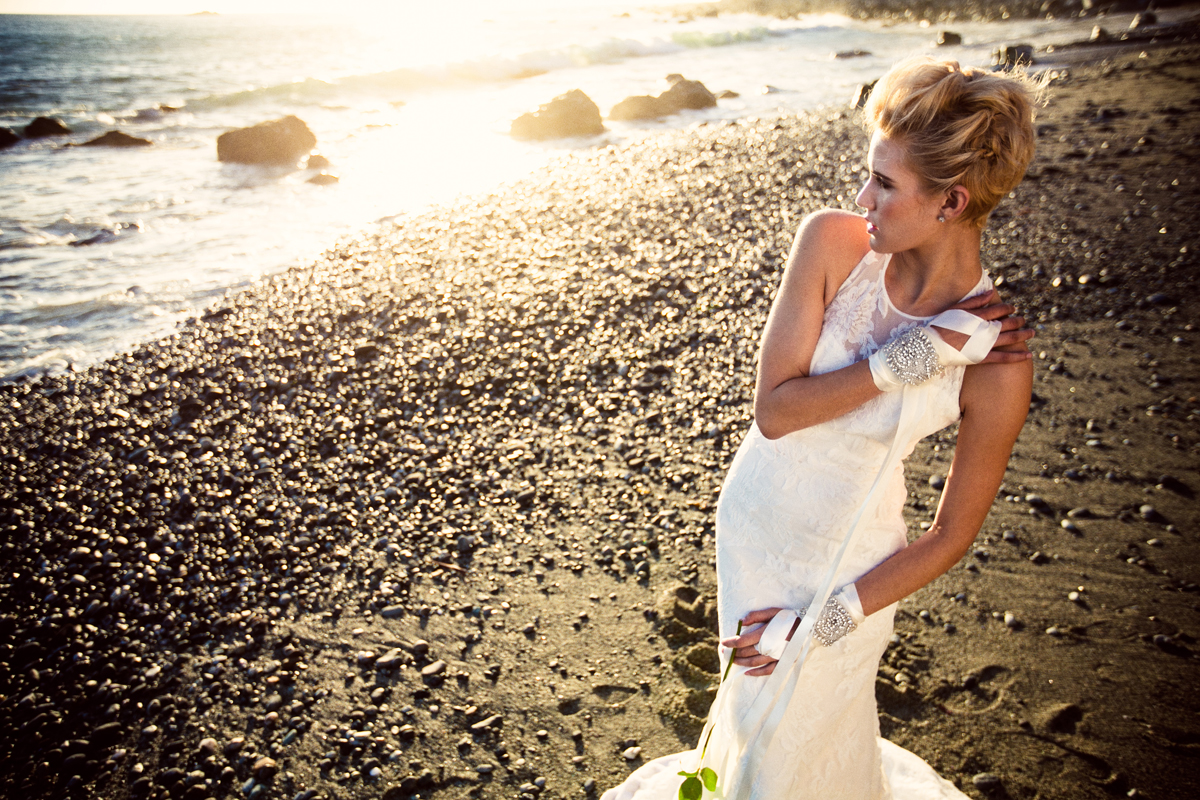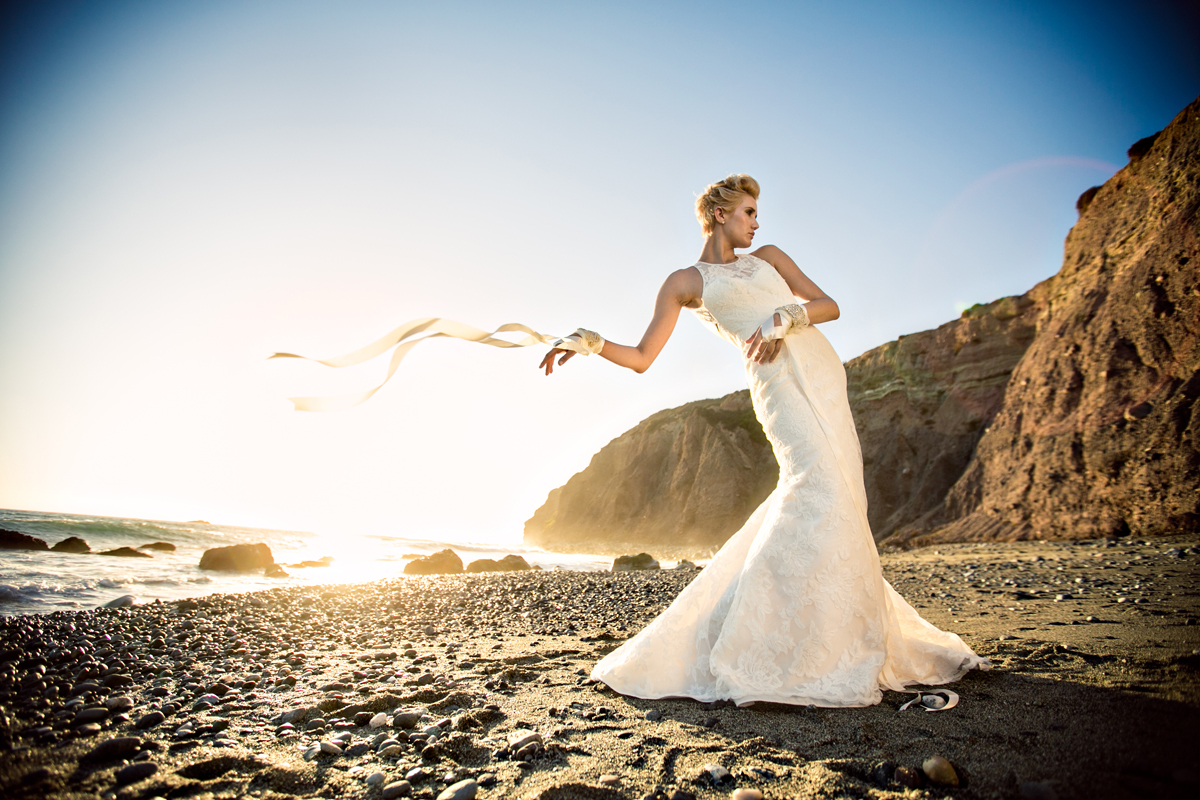 Hand Wraps: What a Betty (They're really belts or head pieces)
CREDITS
MODEL: BIANCA ENDERSBY
DRESS: LOVE & LACE BRIDAL
HAIR & MAKE-UP: SWELL BEAUTY
PHOTOGRAPHY: BURNT EXPOSURE
FLORALS: BLEU BELLE FLORAL
BELTS & HEAD PIECES: WHAT A BETTY
EARRINGS: KASH CRYSTALS
LOCATION: DANA POINT YACHT CLUB
WEDDING STYLING: OC STYLE REPORT (Rachael Dickens & Katie O'Sullivan)