5 Layered Looks Rich with Texture
with your Favorite Denim Essential
Most of us LOVE our denim and can't live without it. Here are 5 looks to rock as we finally begin to cool down. Layering is a topic in many of our fashion layouts, "looks of the day" and trend reports-this is an essential skill for California woman. The key to layering is proportion and texture, denim is one texture that works all year round and is always worth the investment. A chambray button down and pair of jeans are the two of the most versatile piece in your wardrobe plus woman typically get the most use out of these two items.
Mix & Match
Making your look modern is easier than you think; mix items in new ways like a leather mini with a parka. We all have coats hanging in our closets that don't get much "wear time" because their thought of as too heavy for our weather. Try pairing your coat with light weight layers for a fresh fall look that is perfect for our mild Southern California Weather.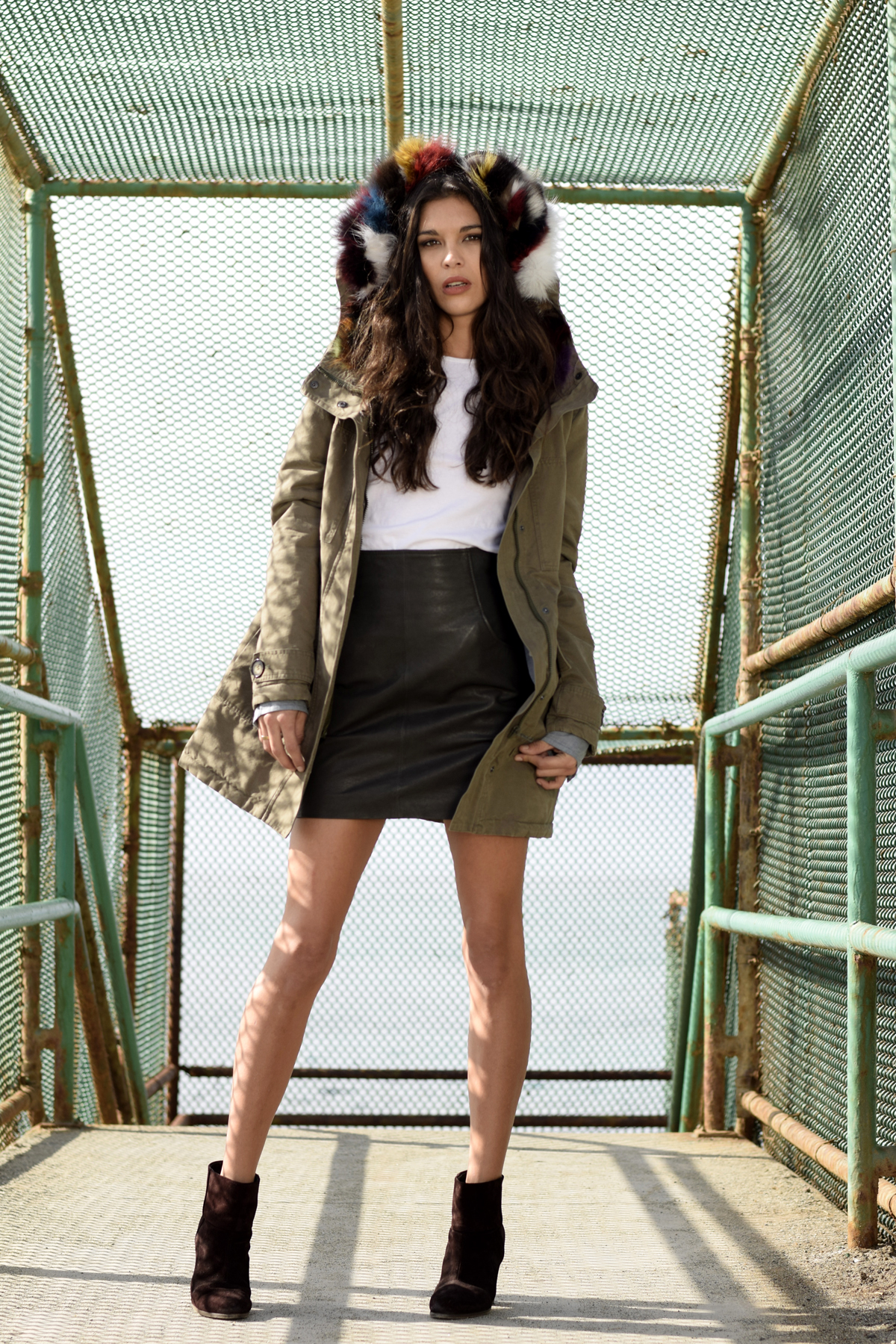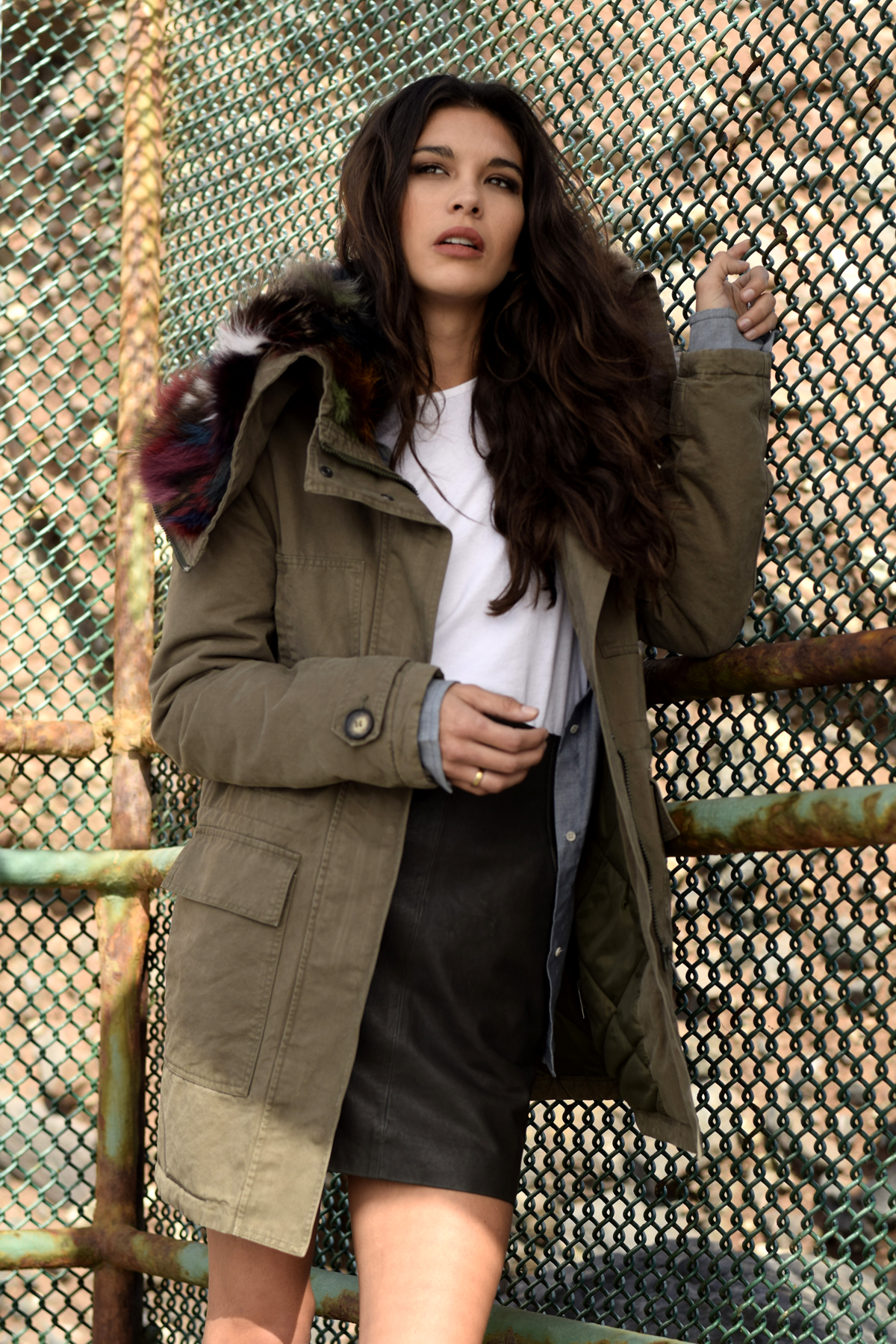 Tee: OAK from Z Collection // Chambray Shirt: McGuire from Red Fox// Fur Parka: Essentiel Antwerp from Z Collection// Leather Skirt: June from Z Collection// Booties: Rag & Bone
Perfectly Unmatched
One of the things I love the most about stylish women is their ability to put together their looks in ways no one else thought of… like perfectly not matching anything but making it all work. How do they do that? By not following the rules but having a clear understanding of color, texture, & proportion.
This look is the perfect example of how nothing quite matches but everything "goes" together. Without getting too wordy or over explaining this look, it's works because all the colors are a similar saturation of color & hue. BTW I'm loving leopard & plaid!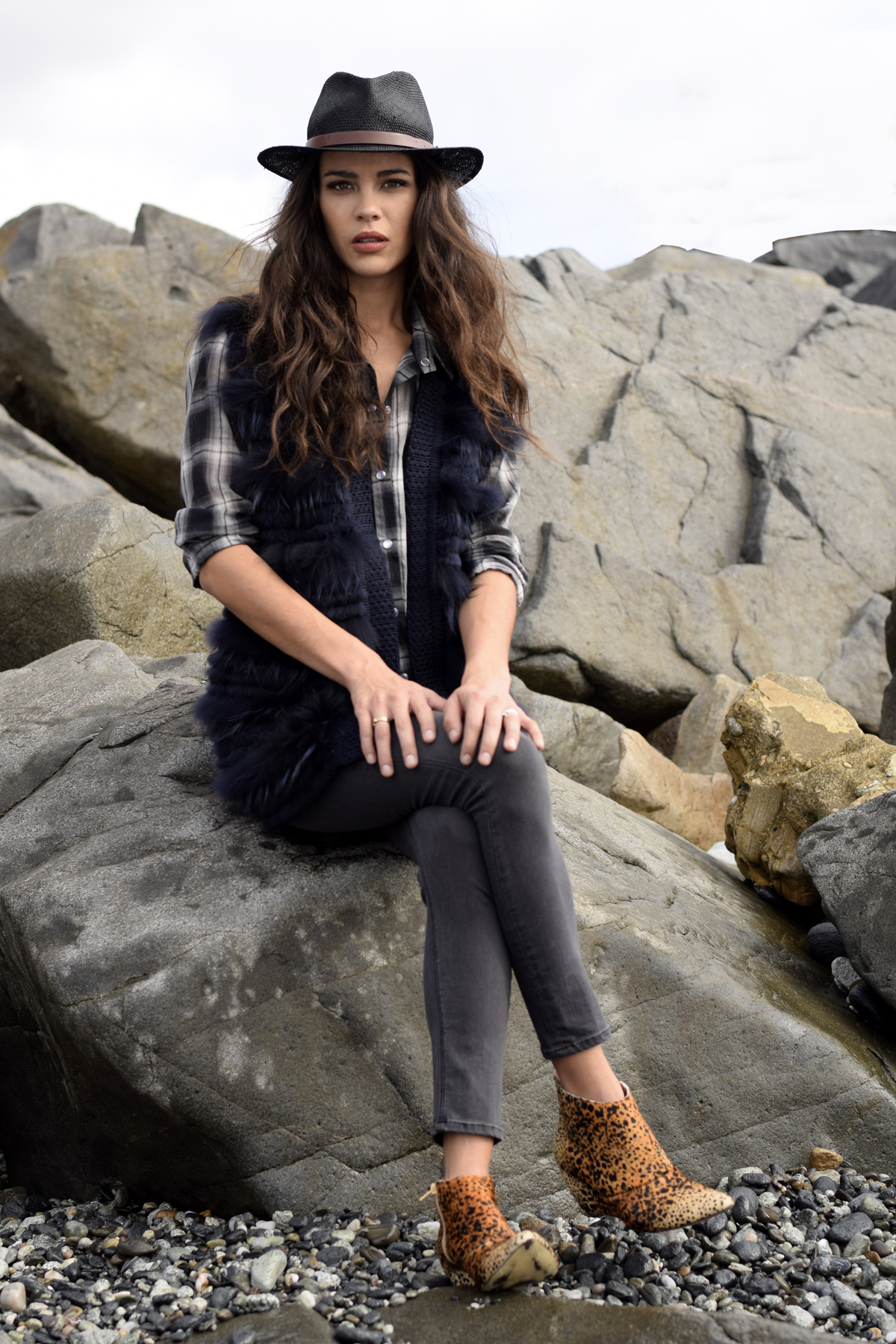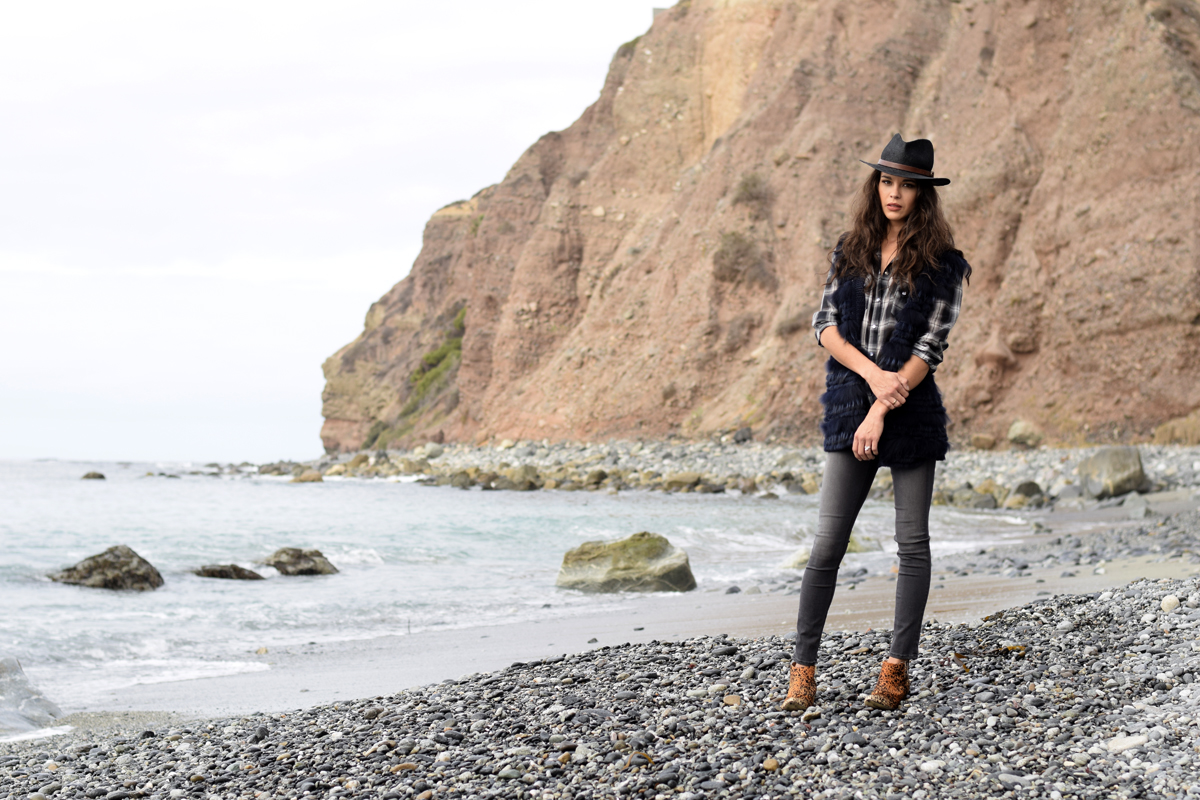 Shaved Fur Vest: Elliatt from Red Fox// Plaid Shirt: Forever 21// Jeans: McGuire from Red Fox// Booties: Matisse Footwear from Stitch & Feather// Hat: Brixton from the Shop. Laguna
The Bohemian Cover-up
Blanket wraps/sweaters are a huge trend this fall season. If you were one of the many bohemian goddesses that couldn't get enough of your kimono this summer, the blanket sweater is the perfect fall trend for you!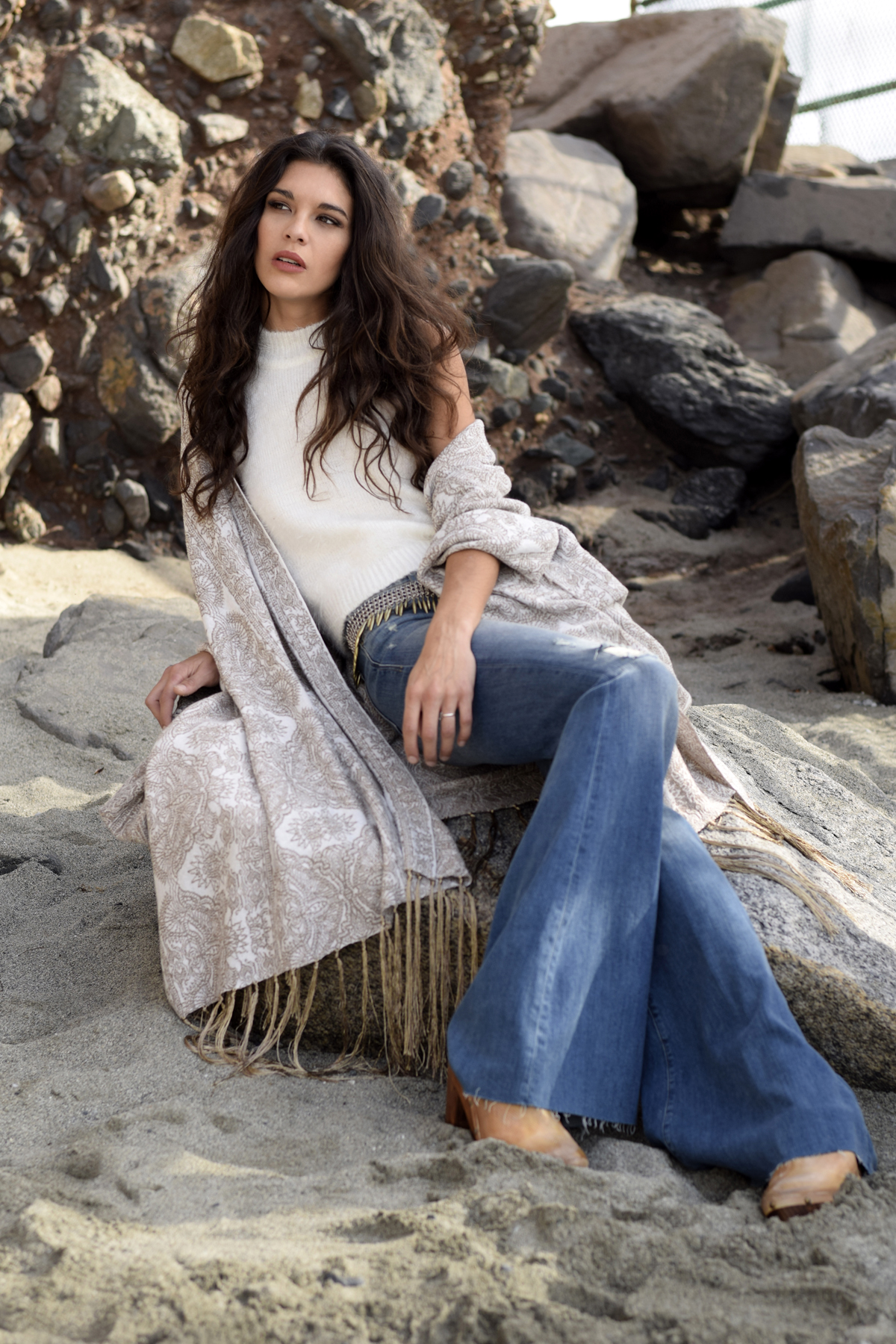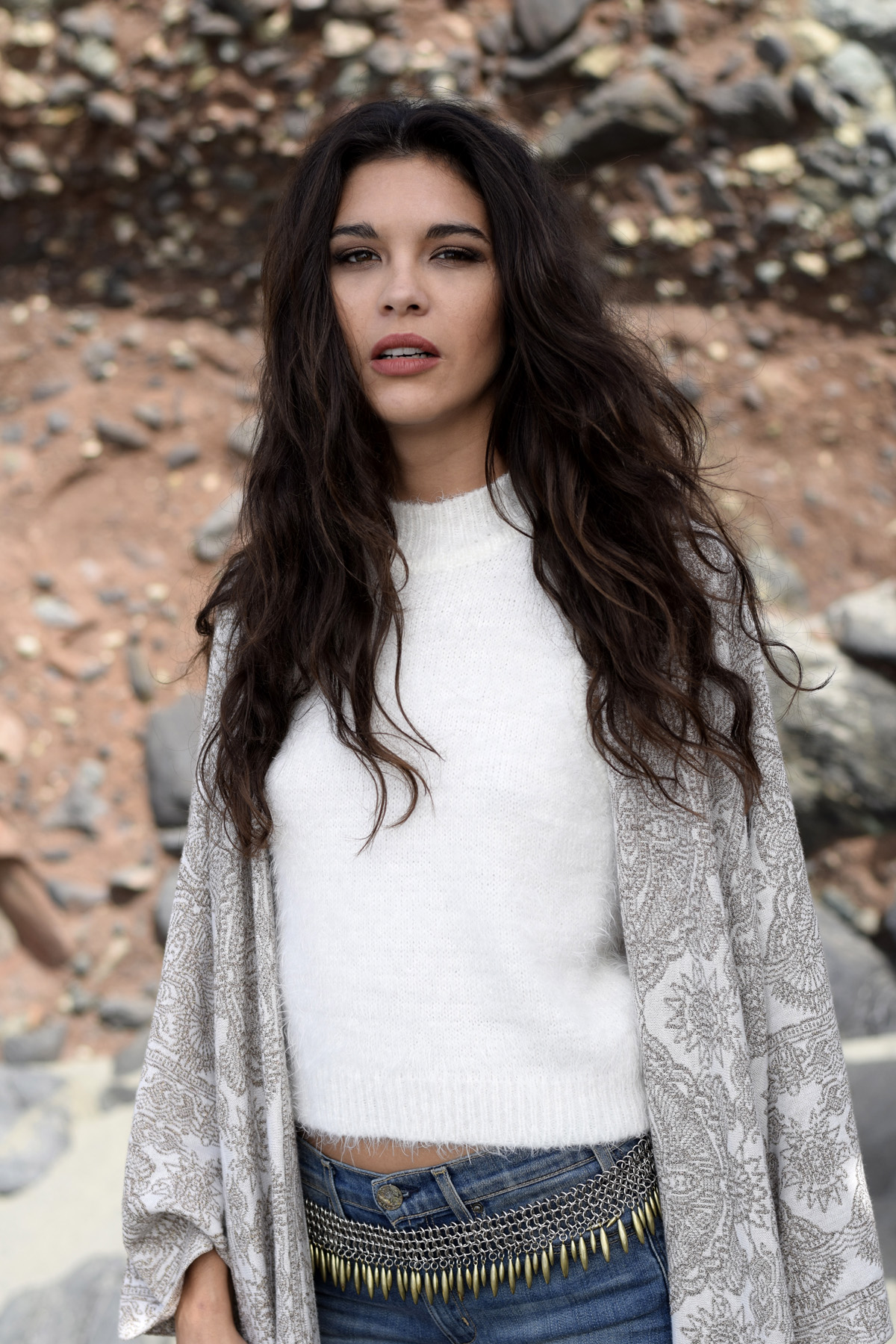 Top: MINK PINK from Red Fox// Kimono|Cardigan: Free People from Blue Eyed Girl (Laguna Beach)// Denim Bells: McGuire from Z Collection// Clogs: Bed Stü from Blue Eyed Girl (Laguna Beach) // Belt: Luv AJ + Stone Cold Fox from Red Fox
The Puffer & the Hoodie
Who ever thought this pair could be so cool? Effortless and  casual should still have a polished tone.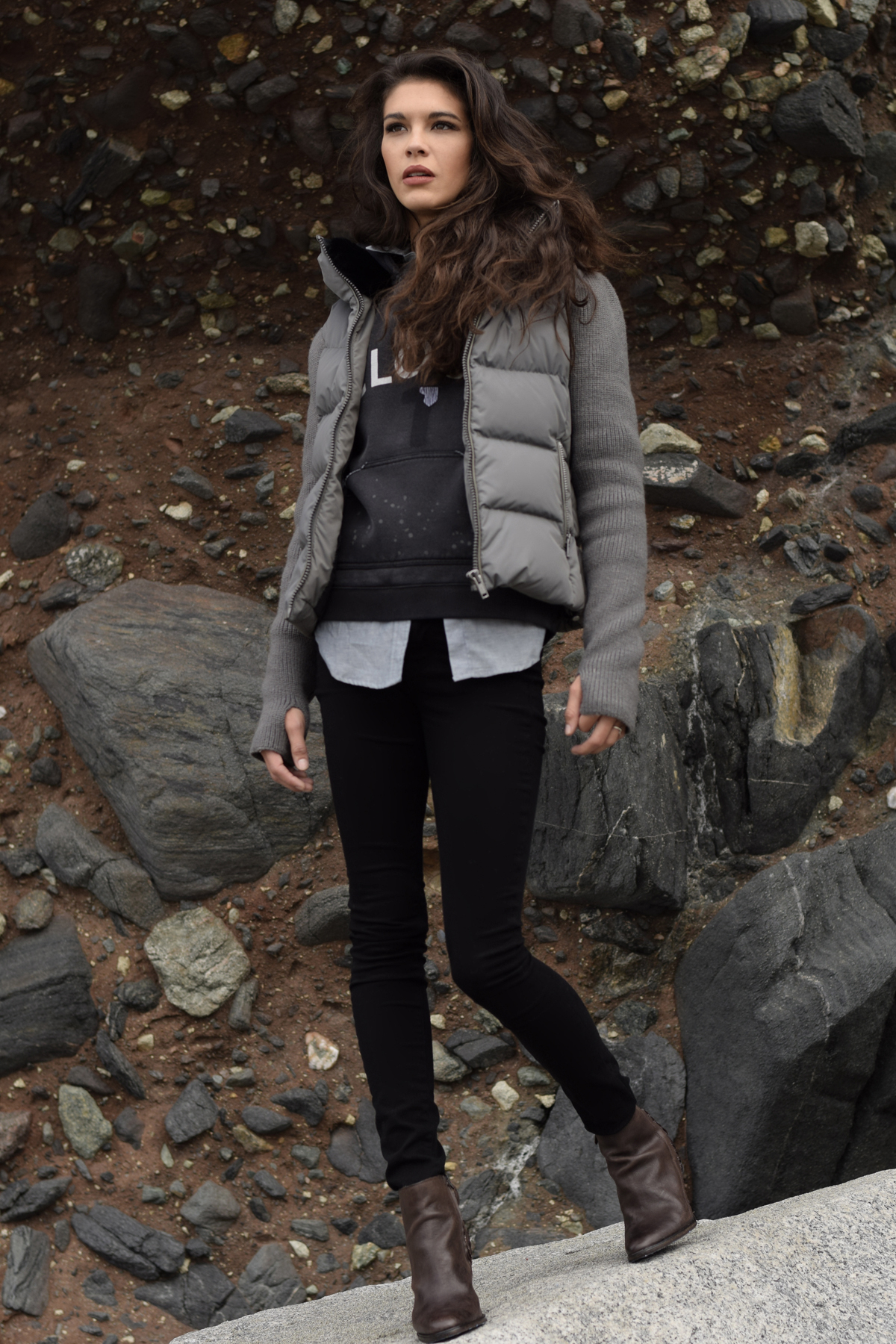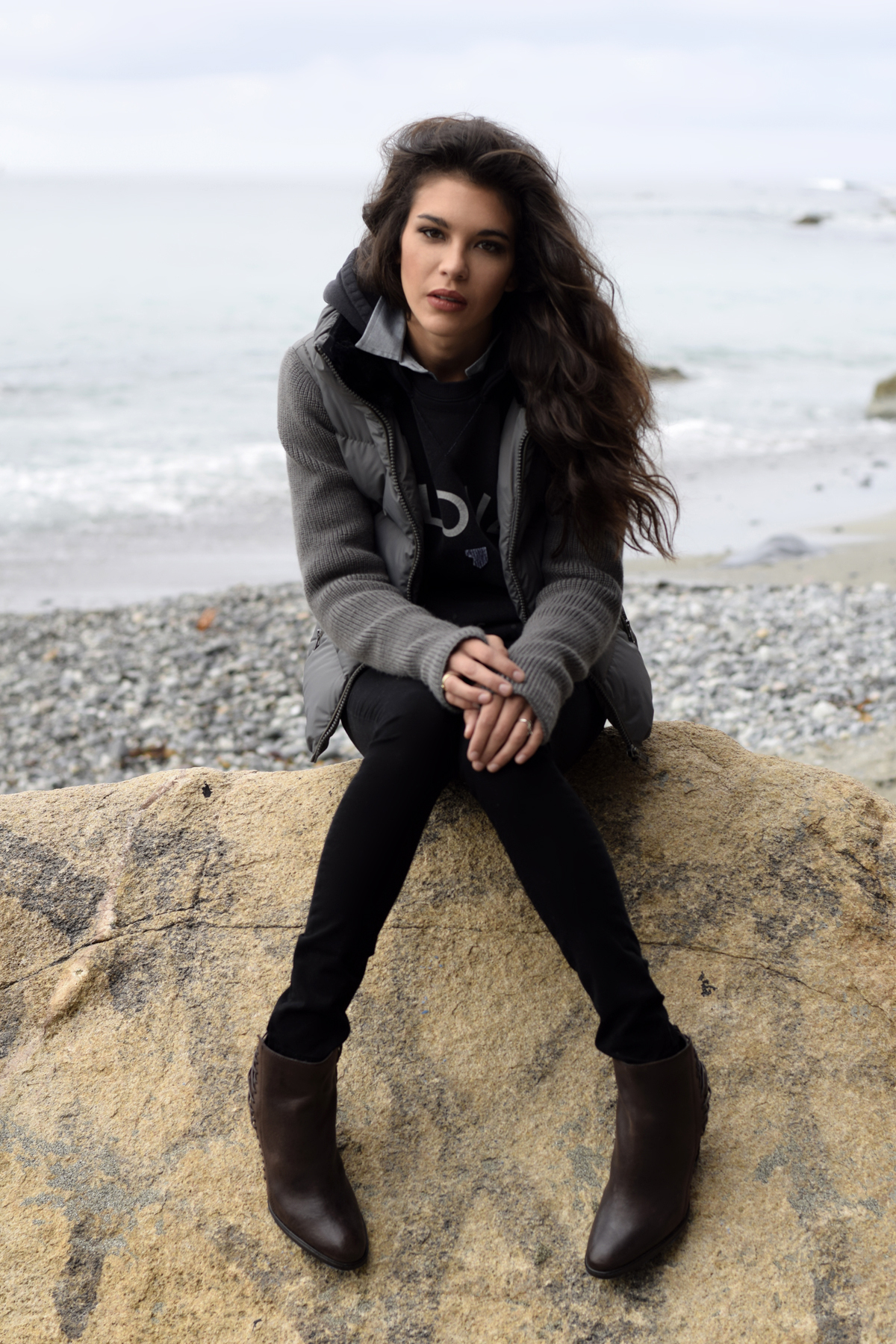 Chambray Button Down: McGuire Denim from Red Fox// Cloud Hoodie: Chip Foster from Z Collection// Fur Trimmed Puffer Jacket: June from Z Collection// Jeans: Rich & Skinny from Red Fox// Booties: Dolce Vita from Blue Eyed Girl (Laguna Beach)
It's in the Details
Most of the time it is the little things that set our look apart from the pack. With the addition of subtle details in ones sweater or the choice to wear stripes instead of solids, or frayed skinnies in leu of hemmed jeans, these are the small things that set your look apart. Find little ways to make your look unique. Subtle details are just as important as bold statements.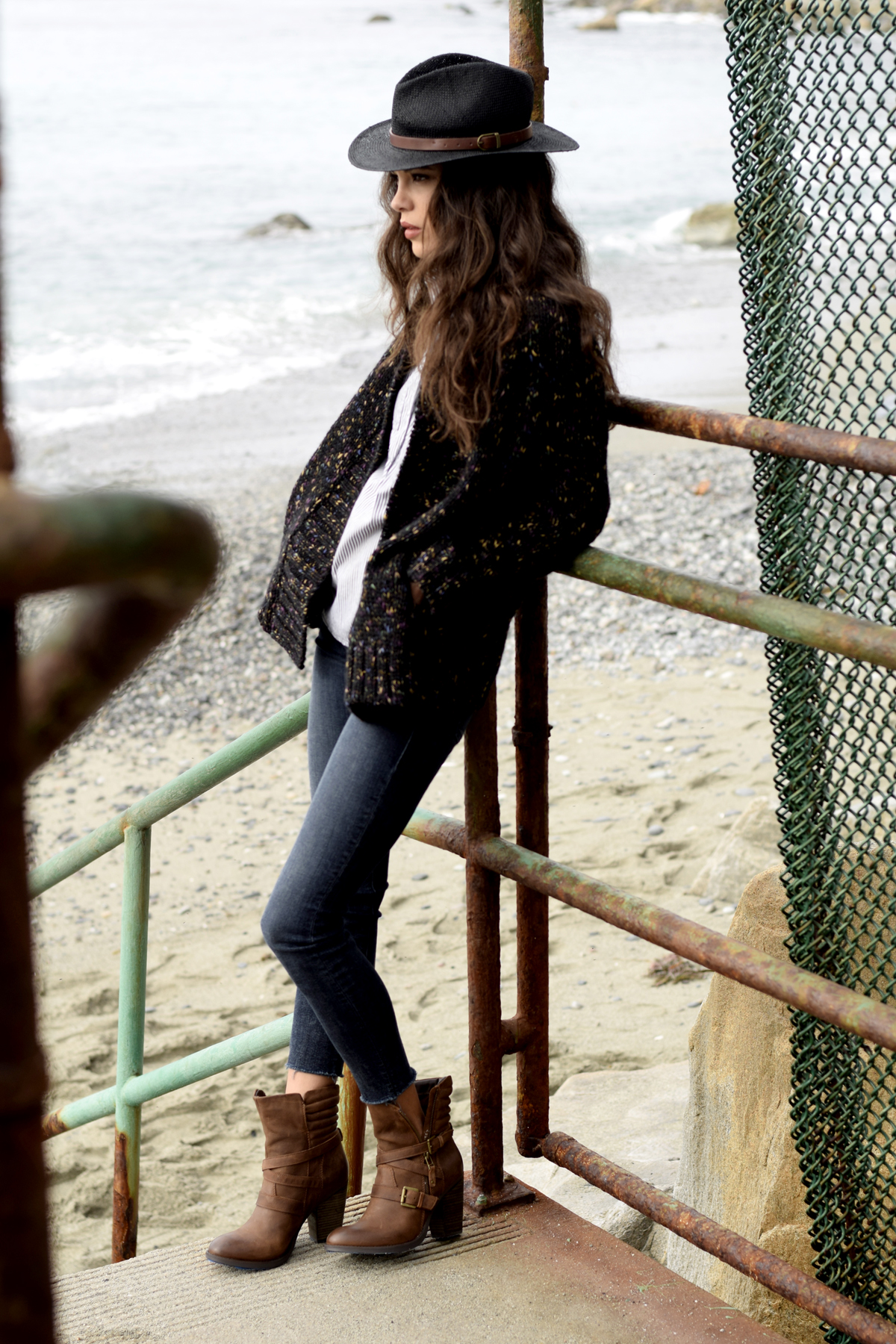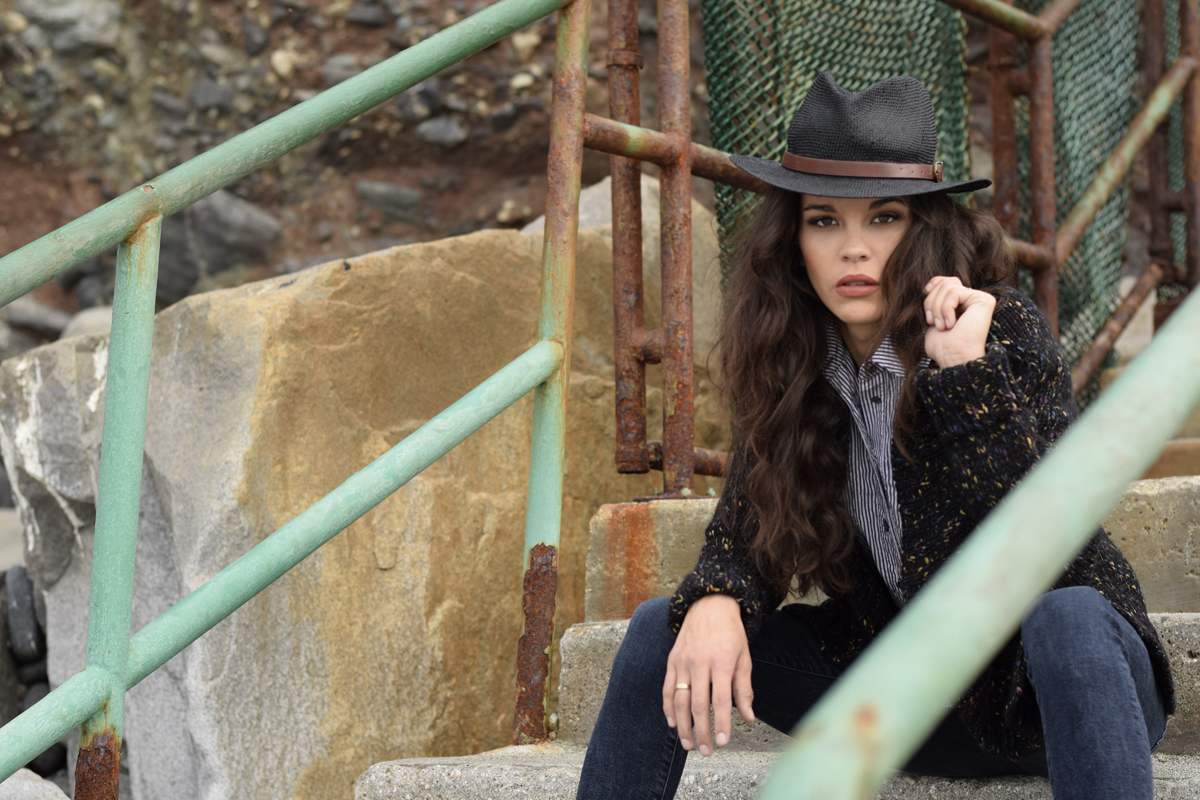 Button Down: Frame Denim from Z Collection// Cardigan: Essentiel Antwerp from Z Collection// Jeans: Mother Denim from Z Collection// Hat: Brixton from the Shop. Laguna// Booties: Steve Madden from Blue Eyed Girl (Laguna Beach)
Model: Katie Collins// Stylist(s): Katie O'Sullivan & Kirby Morris// Hair, Make-up & Photography: Rachael Dickens// Location Manager: Natalie Dickens