Our Favorite….. The Show Stopper
I think I can speak for the entire team when I say…. This is our favorite vintage look! This hand made nautical inspired 1940's navy blue & ivory linen striped 2 piece outfit with cropped top with high waisted bermuda shorts is a fashion lovers dream!
Please join us at Sourced Collective Thursday July 10th for our Upcycle Styling Event. We will teach you how to find the perfect vintage find that is both on-of-a-kind and on trend.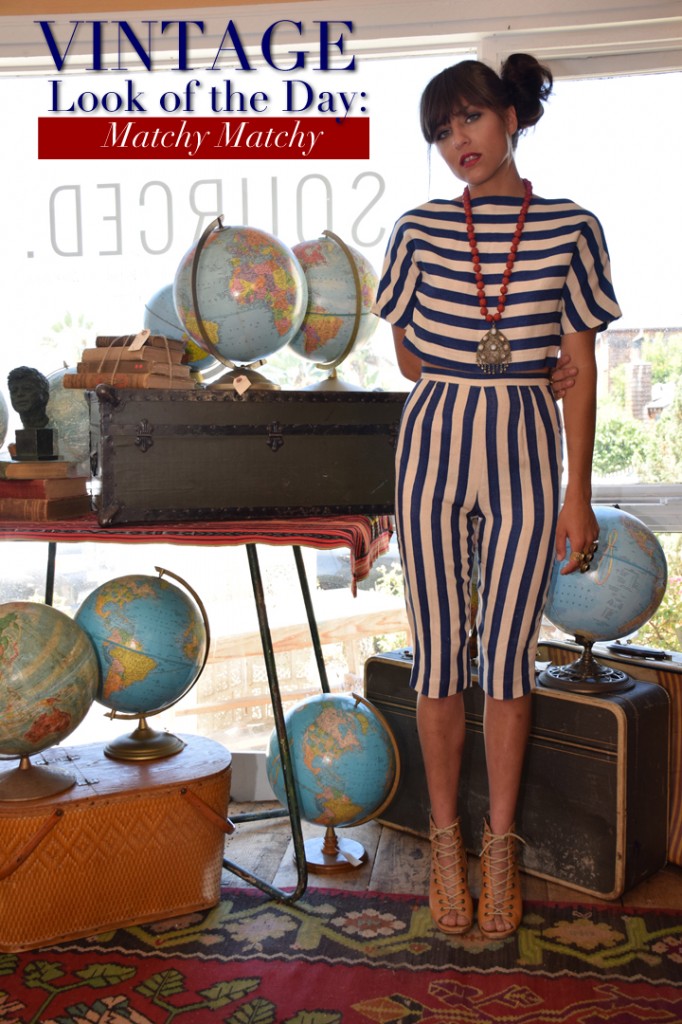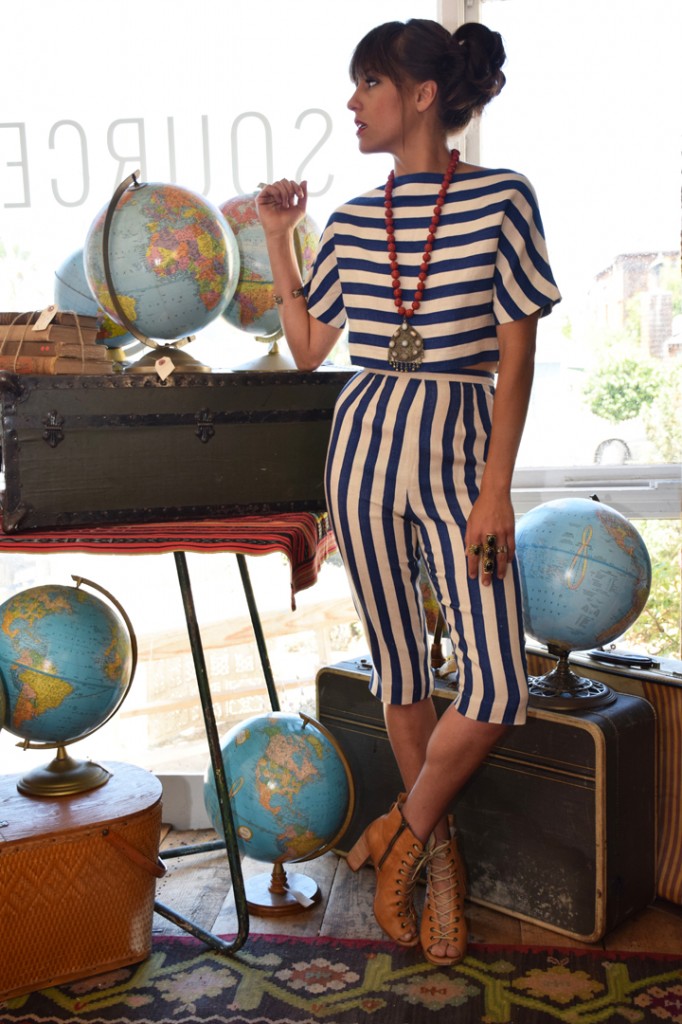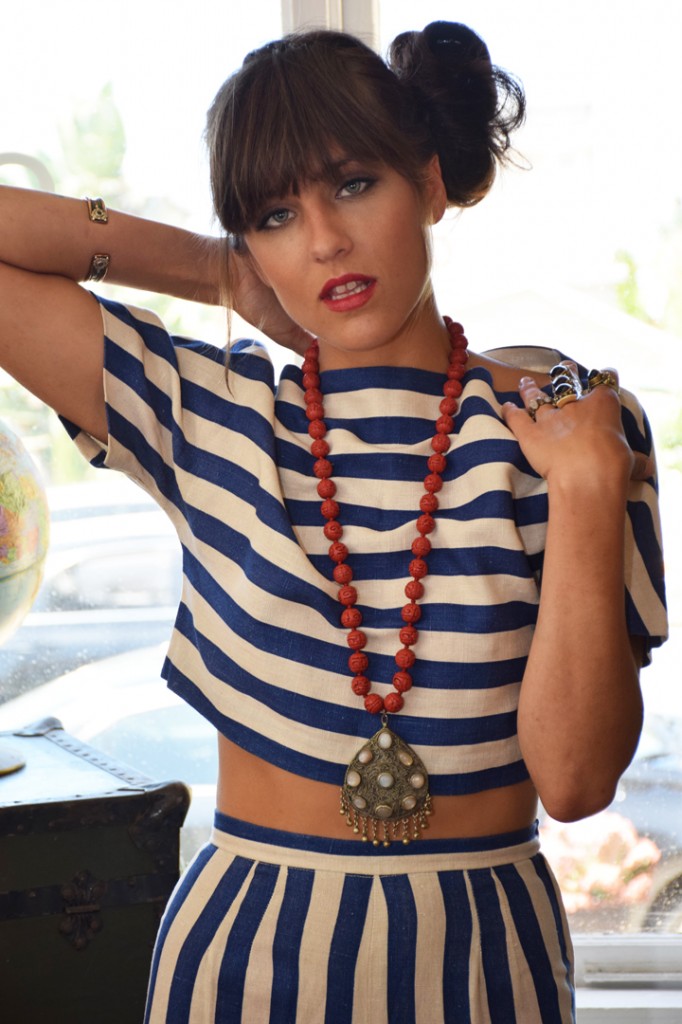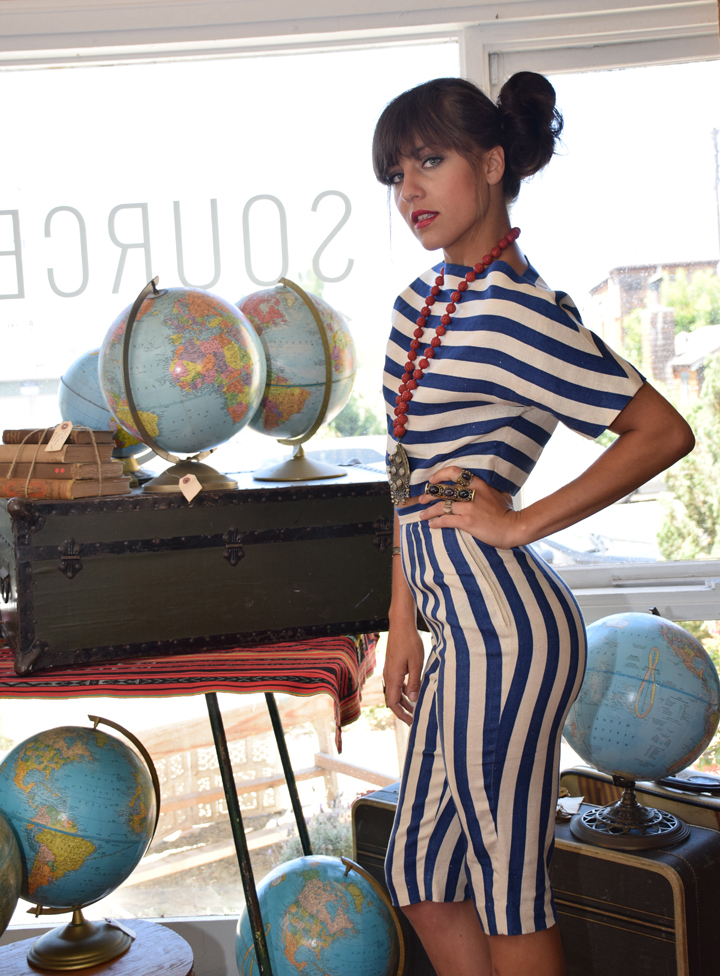 Matchy Set: Macalistaire  Vintage from Sourced. Necklace: Wandering Y* Designs
Model: Sophie Marie Rothe// Hair & Make-up: Swell Beauty// Stylists: Katie O'Sullivan of Styled by Katie & Kirby Morris of Fashion by Day// Photography: Rachael Dickens// Set Manager: Natalie Dickens// Location: Sourced.