Every year at this same time I fall in love with florals…
But I never fully embrace this spring time trend personally. So I asked my self, "Why"? I have come to the simple conclusion that florals are outside my comfort zone. I talk and write all the time to readers and clients about how important it is to step outside their own comfort zones and, "try something new" but yet, do I? I do, most of the time but not so much with this particular trend. As much as I love fashion I think of myself as a bit of a tomboy. I like having an edge to my personal look and somewhere along the way I have decided that florals are too feminine for me. I now that's silly but that shows you that all of us, no matter how much we are suppose to be an expert in our profession still have style issues. So I decided to fully embrace florals this season.
I set off to find florals that "felt like me". Does this make sense to you ladies, I'm sure it does. We all want to feel like ourselves even when we are stepping out in uncomfortable style territory. Here are my personal floral style inspirations.
Stripes + Florals
I'm a big fan of Atlantic-Pacific. Her personal style is always so chic. I love this look because it's mixing prints in both a ladylike way plus it has a bit of an edge. Stripes and florals are definitely on my floral style to-do list.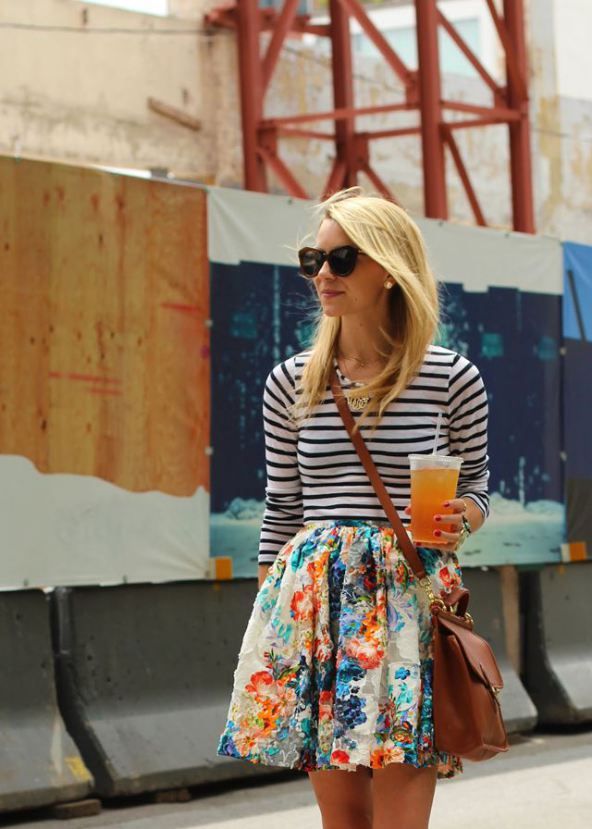 This look caught my eye as I was looking at Pintrest (great resource for all kinds of needed inspiration). This is easy too, I can rock this with my favorite pair of boyfriend jeans and so can you. Check √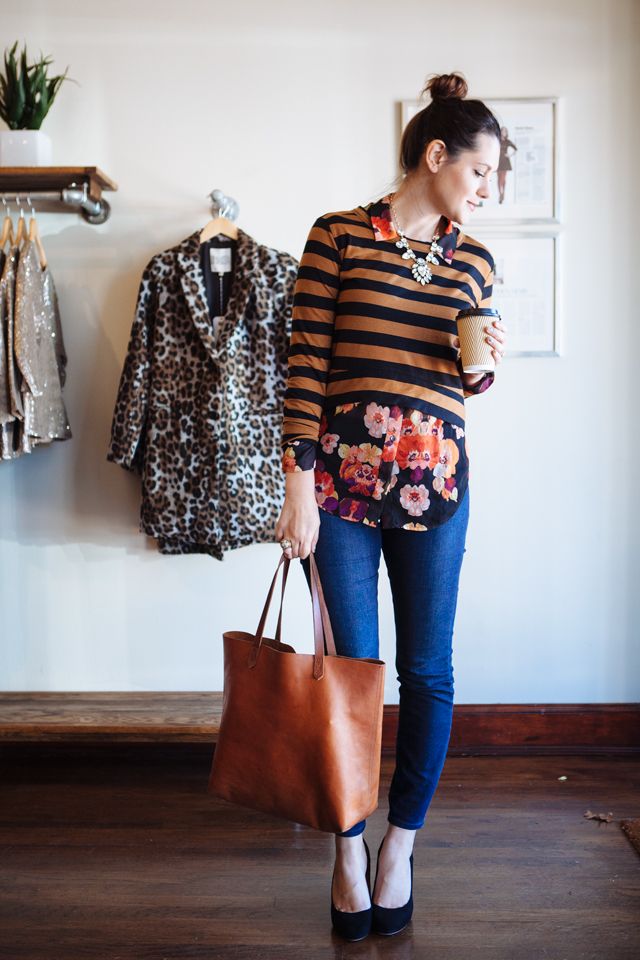 Floral Printed Pants
This really should have been a no brainer for me, I love printed pants. Both of these looks are perfect-one skinny and one soft. I wear both these silhouettes on the regular! That is really the key to stepping out of your comfort zone, stick to something you like i.e. the silhouette and change up the print. This works for everyone, even me.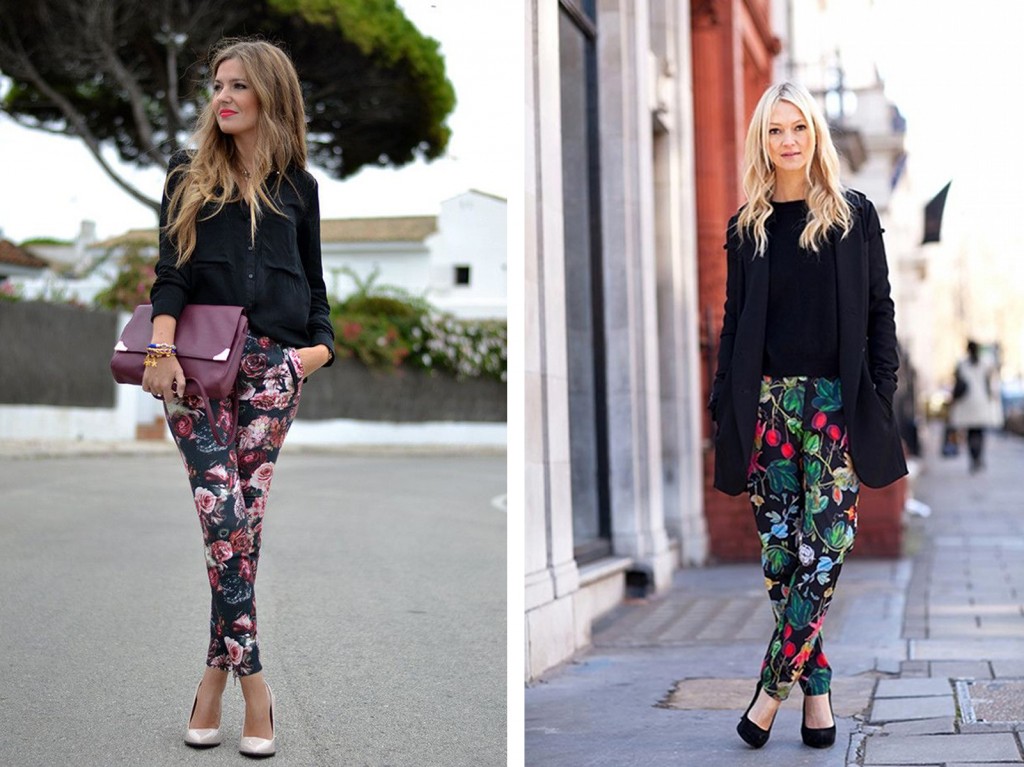 The Floral Blouse
This is a tried and true look- the floral printed blouse, tulip mini and tights. LOVE IT. This one too, is on my list. Perfect for a spring time girls-night-out.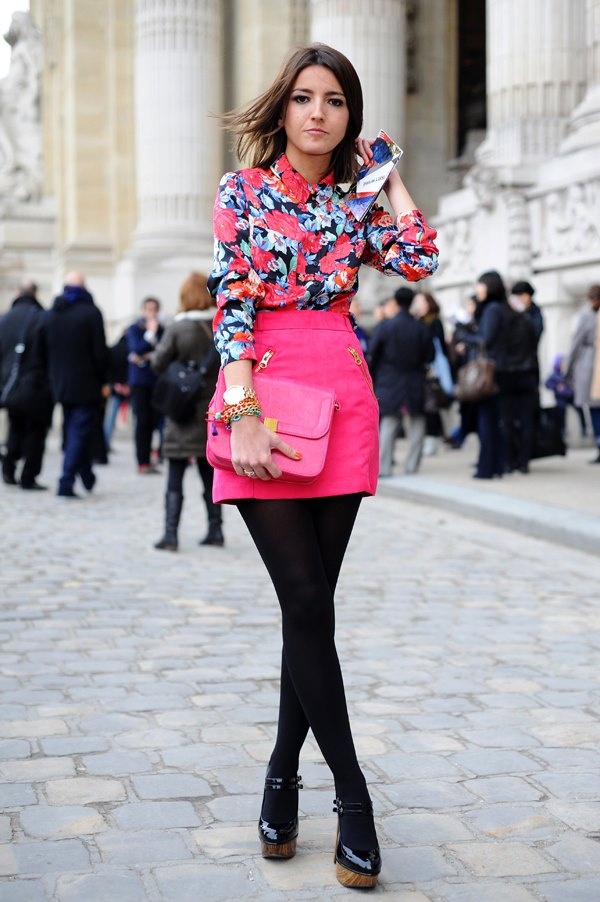 Leather + Florals
The perfect leather jacket always adds an edge!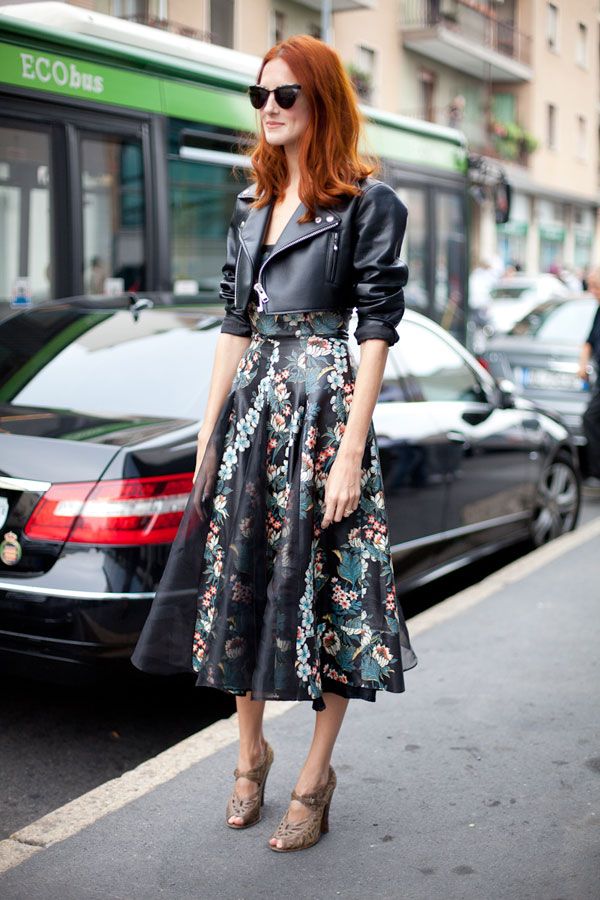 Pump up the Volume
Well since I'm a huge fan of both full maxi skirts and wide leg pants this is also the perfect way for me to step out of my style comfort zone.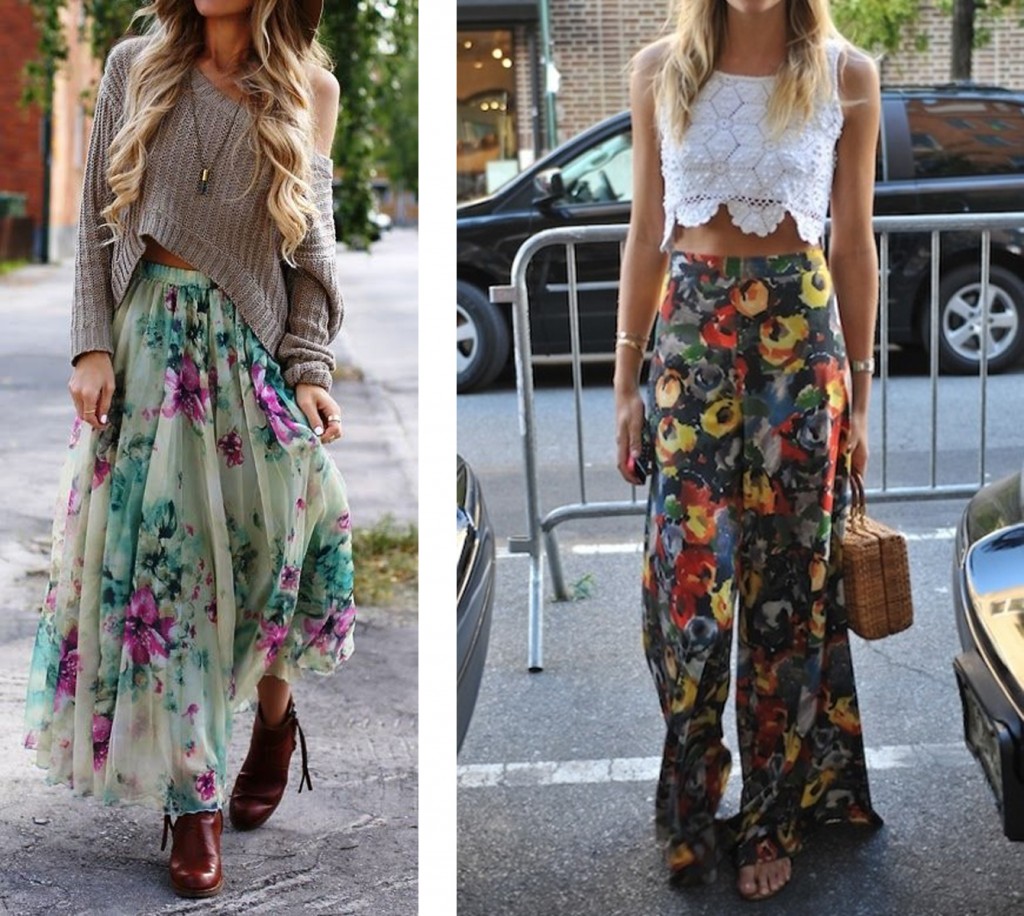 All Images Source: Pintrest