Kiss me I'm Irish, Even if just for a Day
From festive bright jewel tones to subtle neutrals, if you're stepping out and celebrating St. Patrick's Day, you will want to wear your shade of green with pride. To make sure you look stylish and not silly we have put together 7 unique looks to inspire your holiday style, plus you can rock these looks long after the holiday passes. Have fun and be safe!
Bold Prints
OCSR loves a bold print. This romper is perfect for this holiday with it's bright shades of green. Stylist Tip: Bold prints can stand alone, be careful not to over accessorize.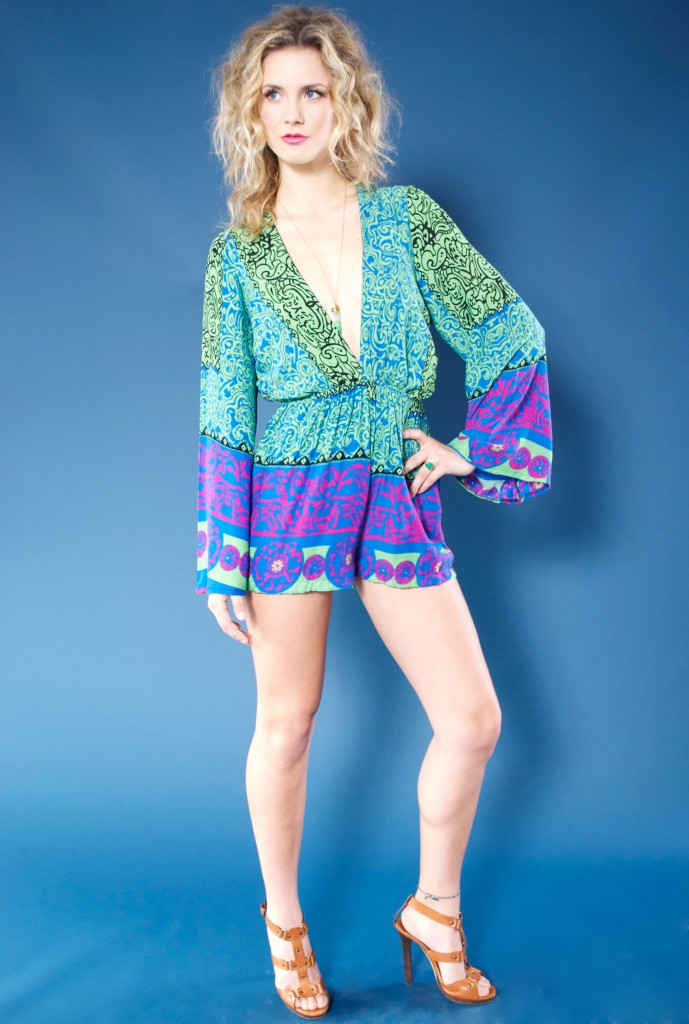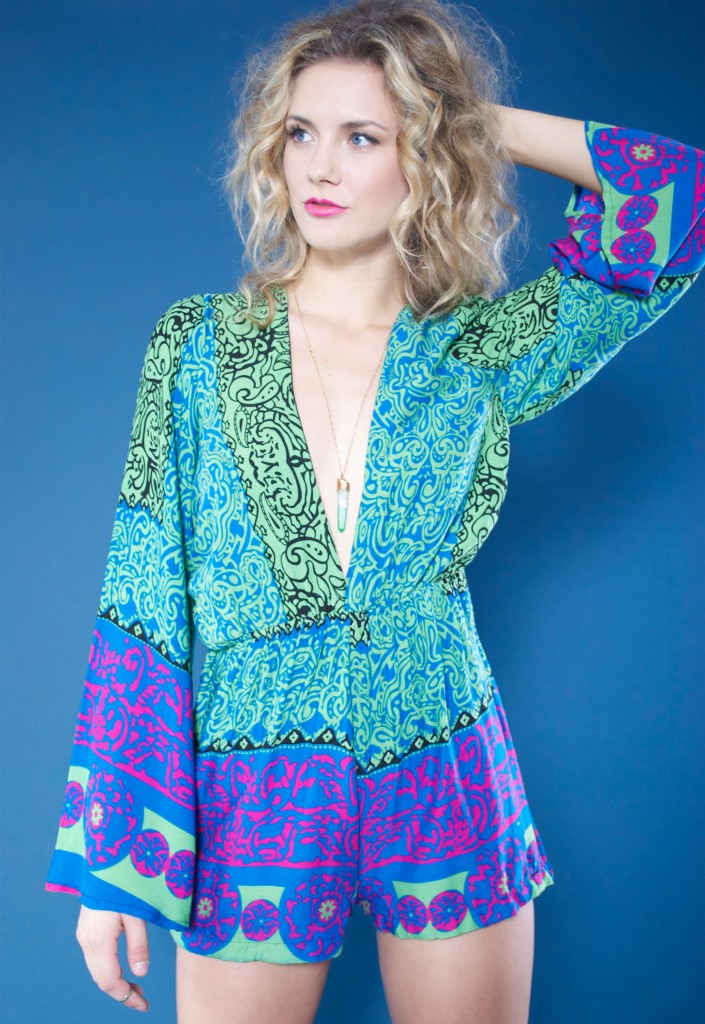 Romper: Reverse from Uptown Girl// Necklace: Erin Semel Design from Lincoln St. Boutique// Ring: Shop Compliment from Lincoln St. Boutique// Shoes: Jimmy Choo (no longer available)
Maximum Celebration
This dress is perfection. There is nothing more to say.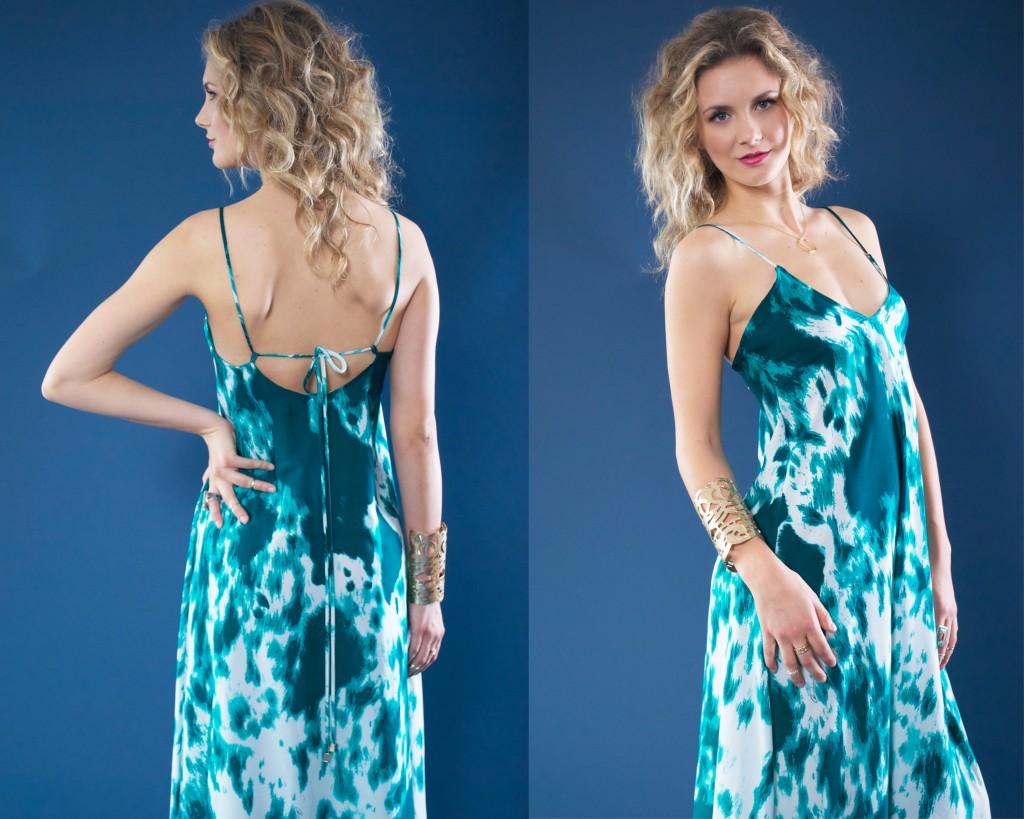 Dress: Ramona LaRue from Isla Boutique// Jewelry & Shoes: OCSR Studio Collection
Glamour in Green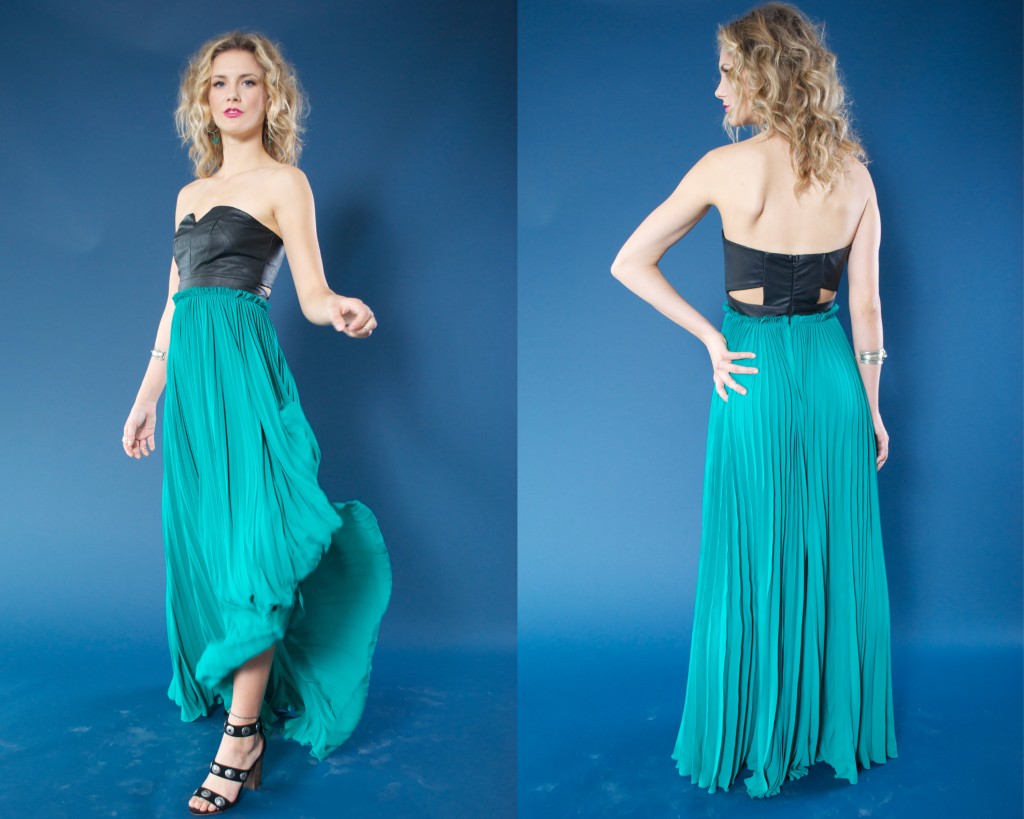 Dress: Olivaceous// Jewelry: Raptor both from Swirl Boutique// Shoes: Vanessa Mooney for DV (online only)
If head-to-toe brights are not your thing take a note from the rest of the  looks
Chic & Subtle
Pair a neutral green soft pant with a printed blouse featuring green hues and a pop of lime is a subtle way to wear the color of the moment.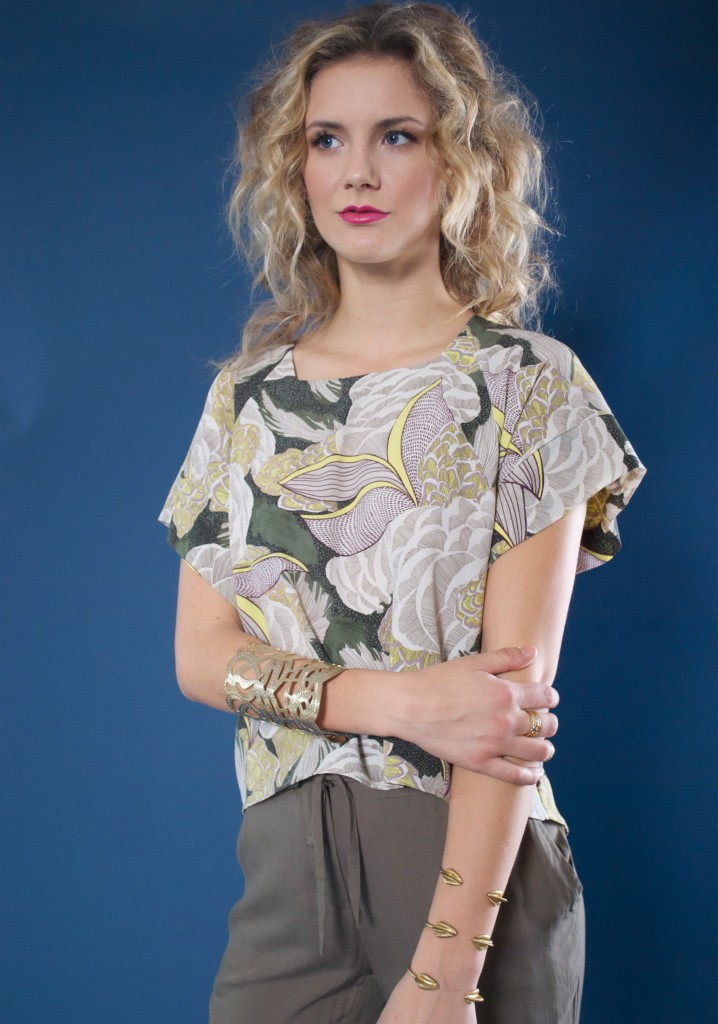 Top: Zara// Pants: Nation LTD from Z Collection// Jewelry: OCSRS Studio Collection
Tomboy meets Bombshell
Attention all you "IT" girls…. This fringe top is a MUST. A simple army jacket is all you need, and I know you have at least one. These booties are perfect for a pub crawl.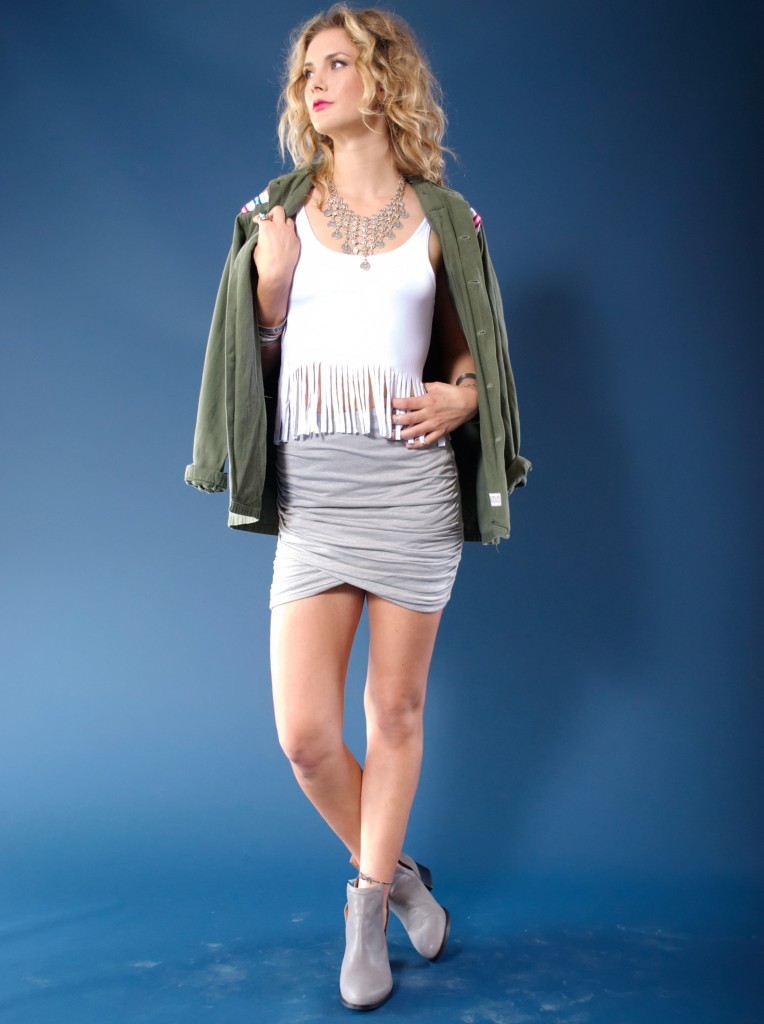 Jacket: Pamela V// Fringe Crop Top: Indah// Grey Skirt: MINKPINK// Necklace: Raptor// Booties: Jeffery Campbell-ALL from Swirl Boutique
#LUCKYB*TCH vs. #FEELINLUCKY
Enough said…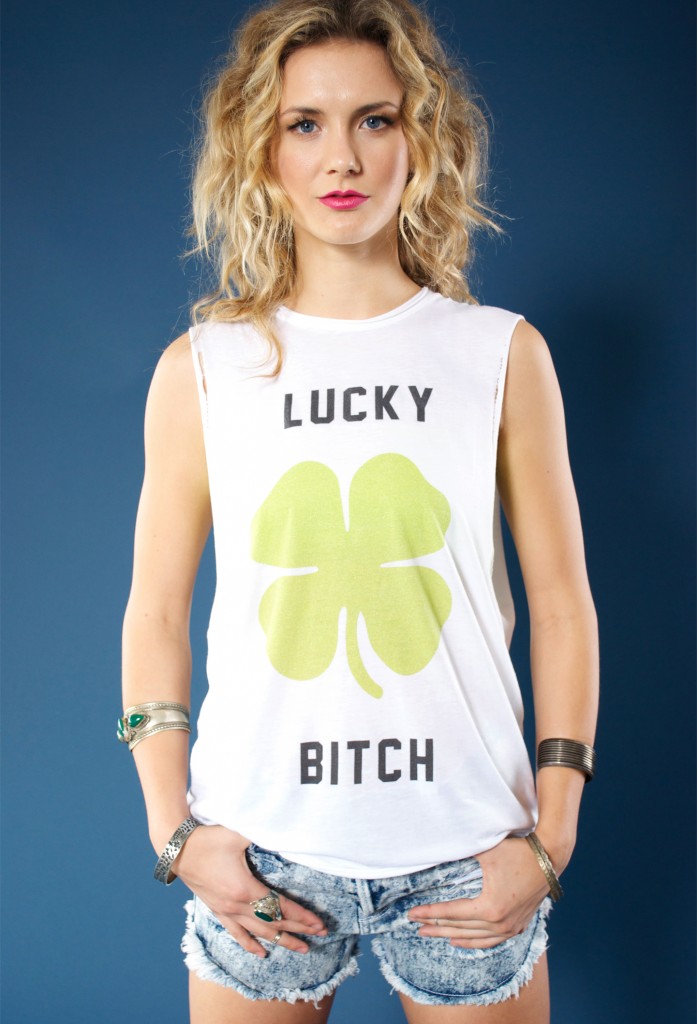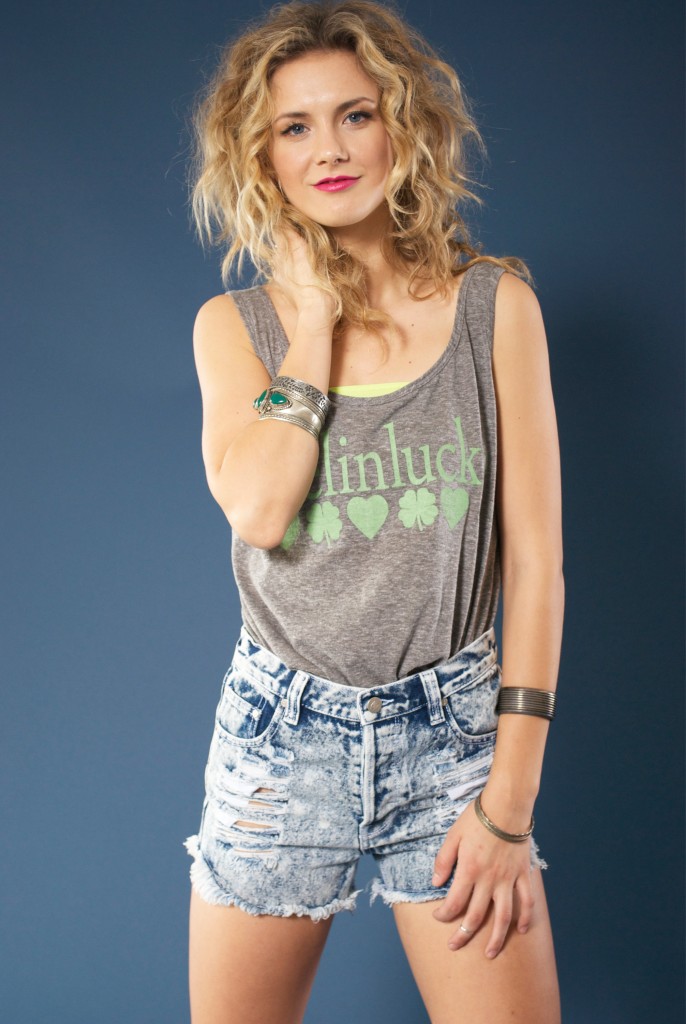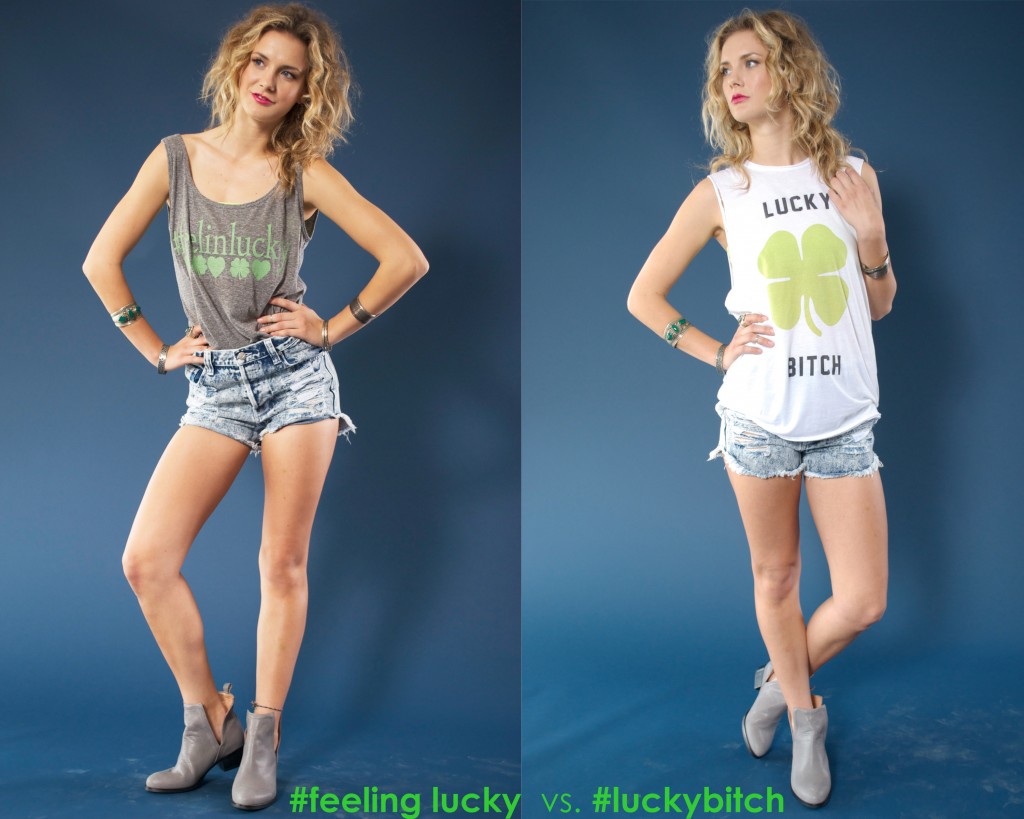 Top (left): Brokedown Clothing from Muse// Top (right): The Laundry Room from Swirl Boutique// Shorts: MINKPINK from Swirl Boutique// Booties: Jeffery Campbell from Swirl Boutique// Jewelry: Raptor from Swirl Boutique
The Patriot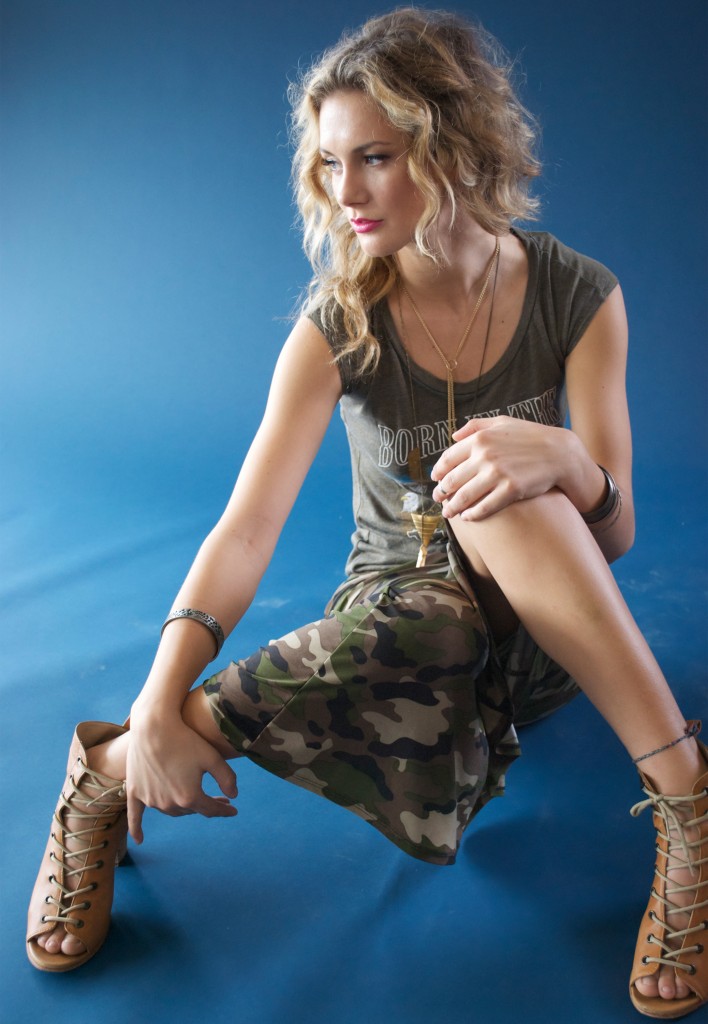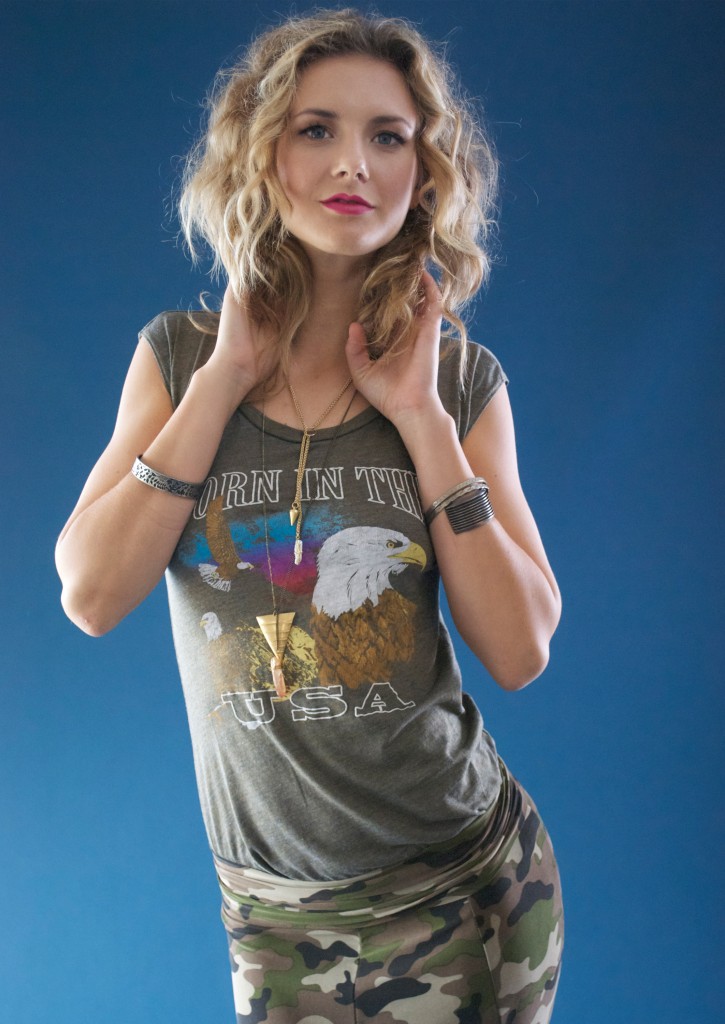 Tee: Chaser Brand// Skirt: Kamea both from Lincoln St. Boutique// Necklaces:
 Model: Brittany Nicole// Hair & Make-up: Rachael Dickens// Stylist: Katie O'Sullivan-Styled by Katie & Rachael Dickens// Photography: Rachael Dickens// Set Manager: Natalie Dickens