Maxi Dresses
How OC Fashion "IT" Girls Rock this Summer Essential
Maxi dresses are an OC staple and it's time we take our maxi dress style to the next level. For years many OC gals have simply thrown on their favorite cotton maxi and a pair of flip flops and called it day-that time is OVER. There are so many great choices for flat sandals these days it's time to retire those flip flops. The simple step of trading flip flops for sandals will instantly take a maxi dress to the next level, but to be honest the maxi still needs a bit more styling-although it's a start it's still not quite enough.
From street chic and casual to modern and sophisticated, OC bloggers and fashion "it" girls are paving the way to maximum style. Check out 8 local trendsetters' maxi dress style and get inspired to restyle your maxi dresses in a whole new way….
Tropical Prints
Lyndi in the City has beautifully styled her floral maxi with a bold pop of color in her handbag, a stack of colorful arm candy and metallic flats, giving her maxi a chic modern vibe.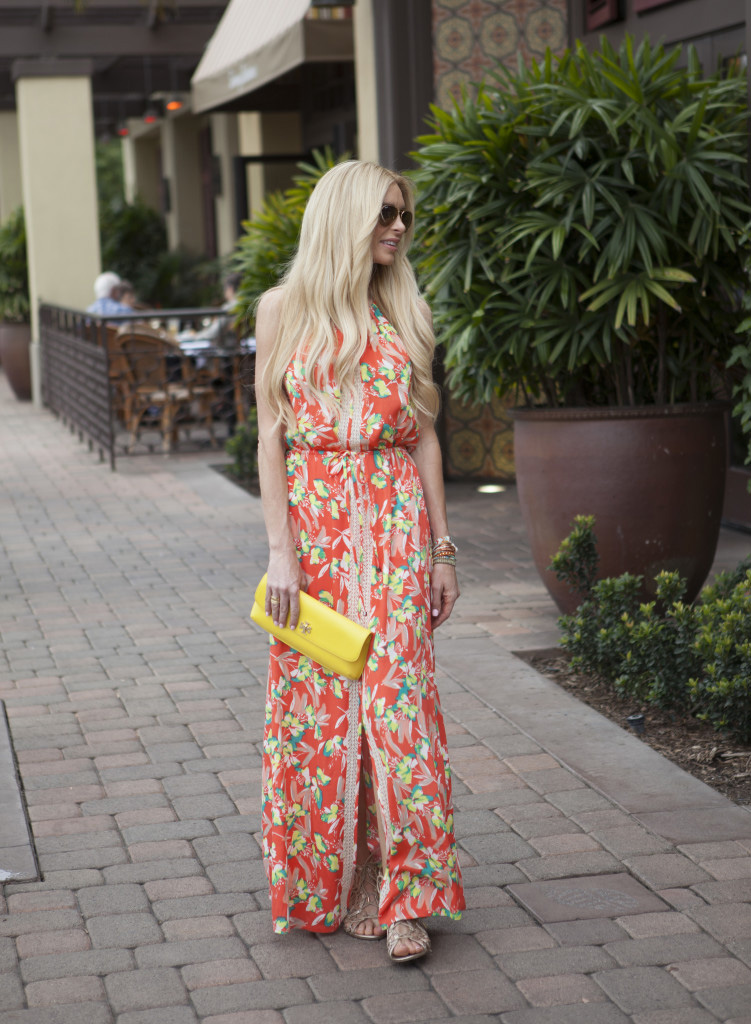 Bohemian Inspired
The OC Native is our bohemian babe. I love how she mixed and matched her floral Flynn Skye maxi with  leopard Matisse booties giving her spring florals a serious edge.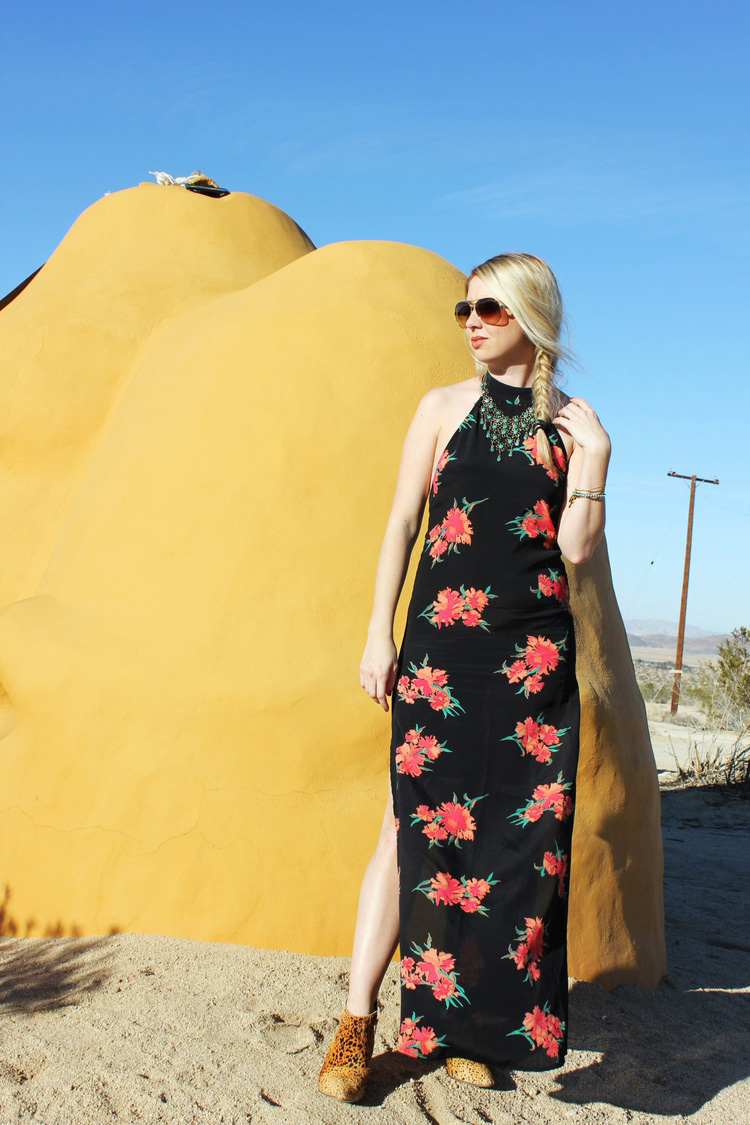 Take a Walk on the Wild Side
Tailored Tantrums is always taking fashion risks. As a stylist Rebecca is constantly at the forefront of cutting edge street style. I love how she paired her pretty snake print maxi with a moto jacket & sneakers, while finishing her look with bold jewelry and bohemian braids. Be inspired to take risks!

Modern Coastal Chic
Modern Ensemble is the epitome of coastal chic. Jen's style is always on point! With a great pair of sunglasses, a tote and tasseled flats she has taken a simple tee dress to chic, casual style heaven.
The NEW Tie Dye
My Style Diaries finds what flatters. Picking the perfect maxi dress for your figure can be a statement in itself. Nikki's bohemian maxi (a must for beach babes) is perfectly paired with a straw clutch and aviators. The right accessories, in the right amounts help set the overall style vibe. And of course…. Nikki's SoCal chic, boho style is perfection.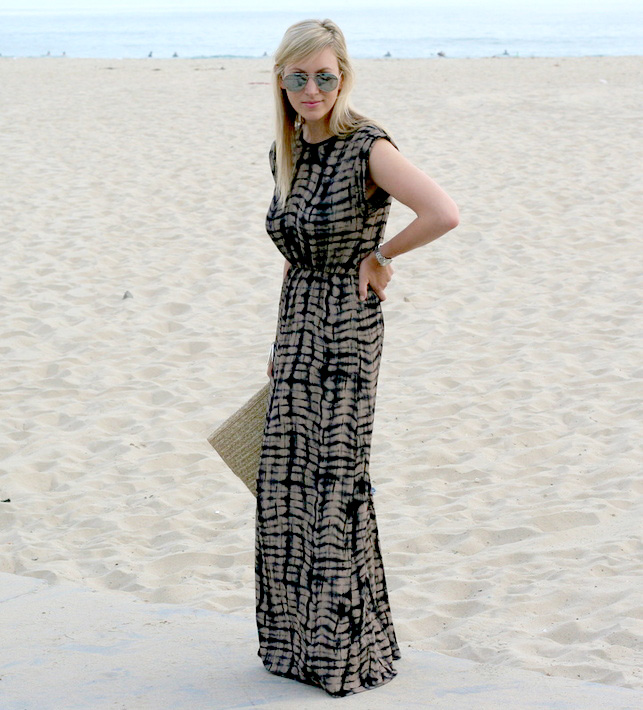 Feast Fashion Faves is flirty and fun in colorful tie dye. Amanda's looks is on trend with her modern flats, straw fedora, and fringe bag. Remember, accessories worn in modern new ways can bring your maxi dresses a new life.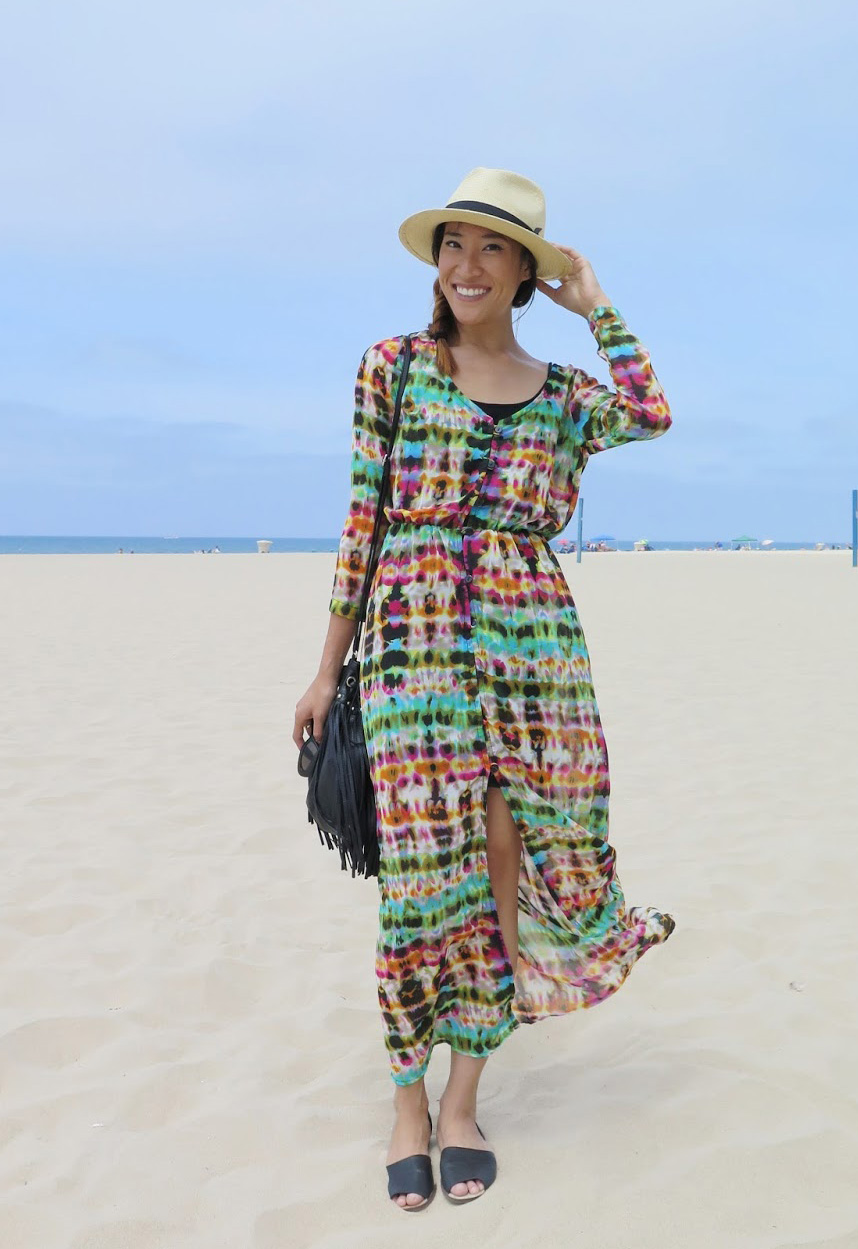 Photo by Kimberly Luu
Bold Color
Carrie Bradshaw Lied is simply stunning in this bold pink maxi dress by Morning Lavender. This dress is perfect for so many occasions; date night, wedding outfit, out with family, summer evening work events, so many options. This is how to take your maxi to the next level…. take note!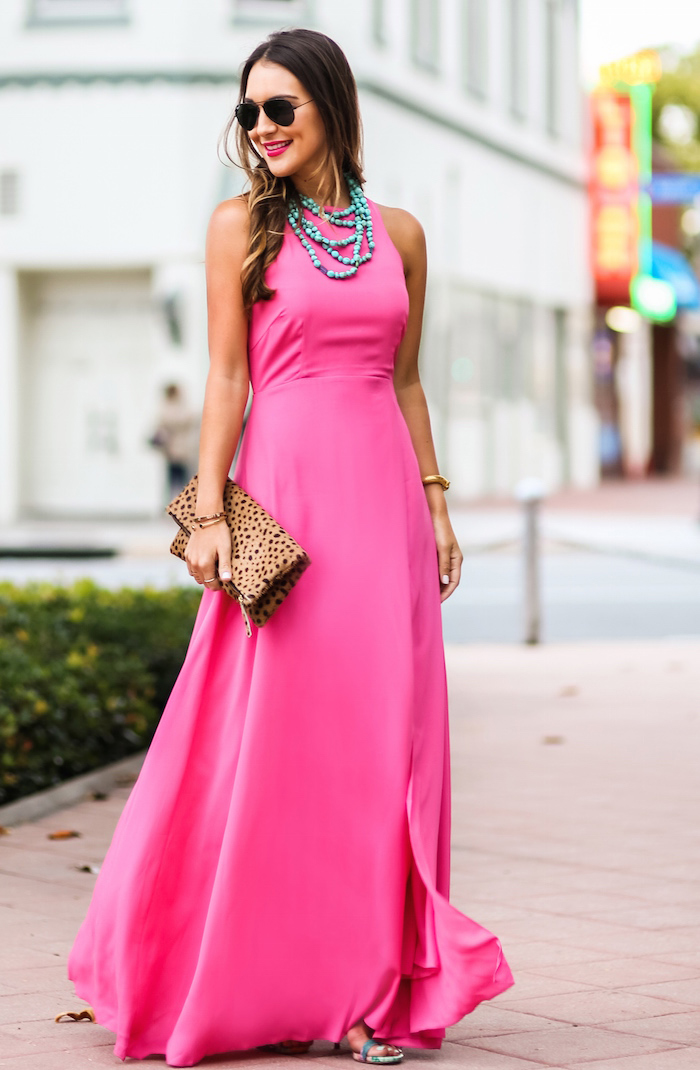 Photo by Jason Huang
Pretty in Pastels
Juggling in Heels is one hot mama in this T bags dress. Soft peachy pastels flatter most skin tones while the draping and cut of the dress both create and flatter curves. This is another example of picking a dress that is figure flattering. I love Sarah's addition of white strappy heels and elegant fine jewelry-so chic!