Classic Bootcut Jeans + Button Down = Everyday Chic
Why this works in the OC: Classic bootcut jeans in a clean dark wash work every where on every woman. These pants can be paired back to just about any tee, blouse or button down, making them incredibly versatile. Bootcut jeans are flattering for just about every body type by giving the illusion of longer, thinner legs. Who doesn't like that? To balance out the flare/bootcut pick a shoe with a chunkier heel and try to avoid a spiked heel (keep those for your skinnies).
This look can be restyled to work all year round, add layers in cooler months like a scarf, jacket or even a coat paired back to boots. In the warm months roll up the sleeves and slide on your favorite sandals, just like Blogger Memorandum.
Hair & Make-up: This is really up to you, one can be effortless and natural to coiffed and polished.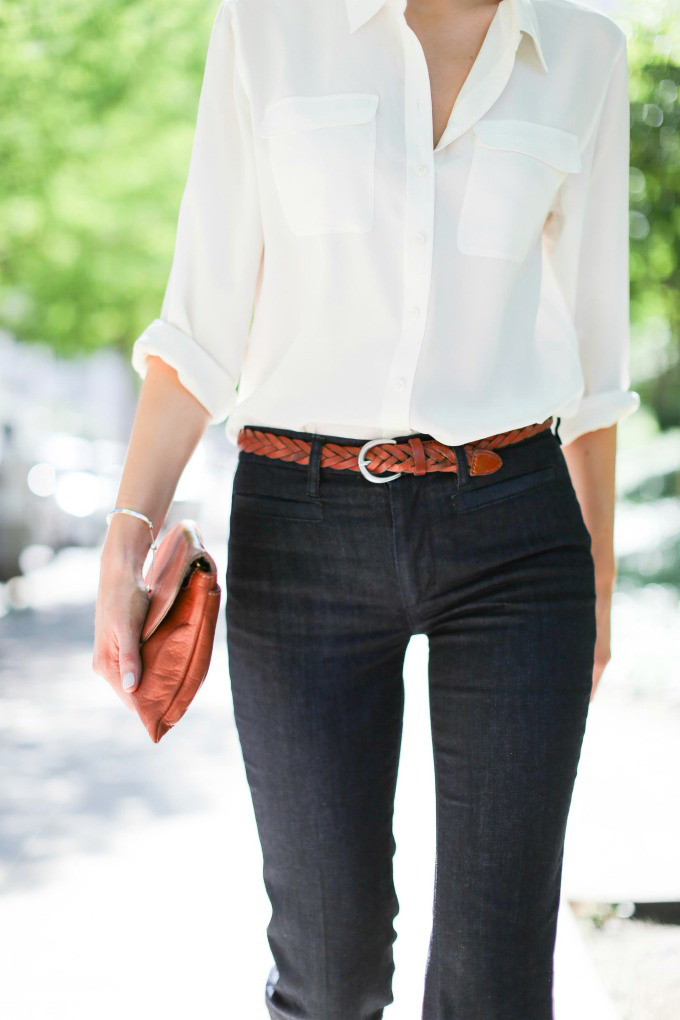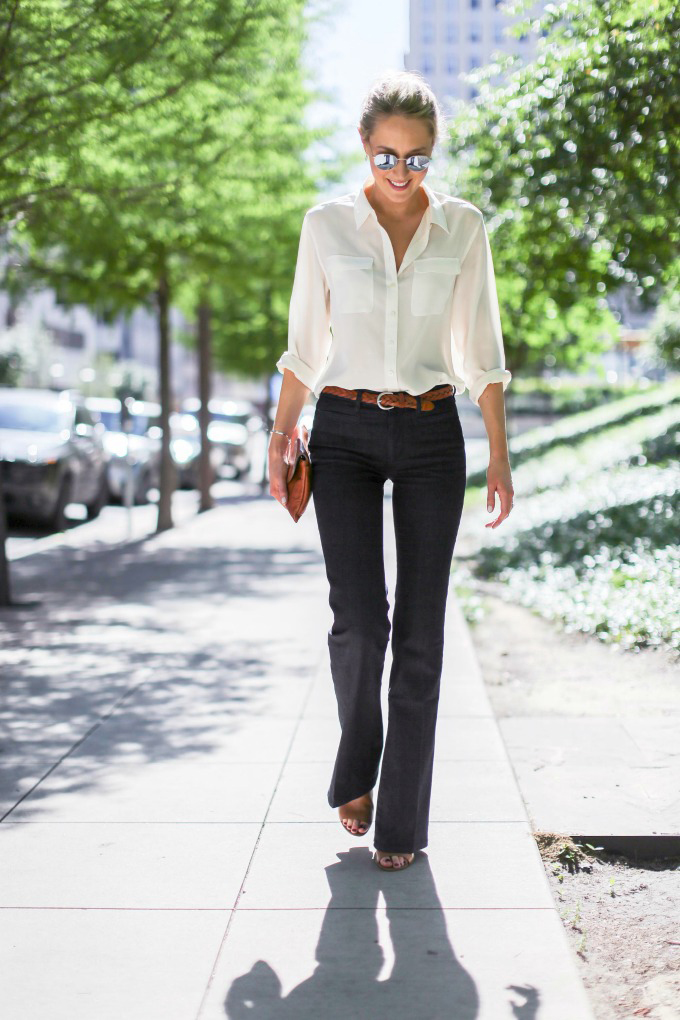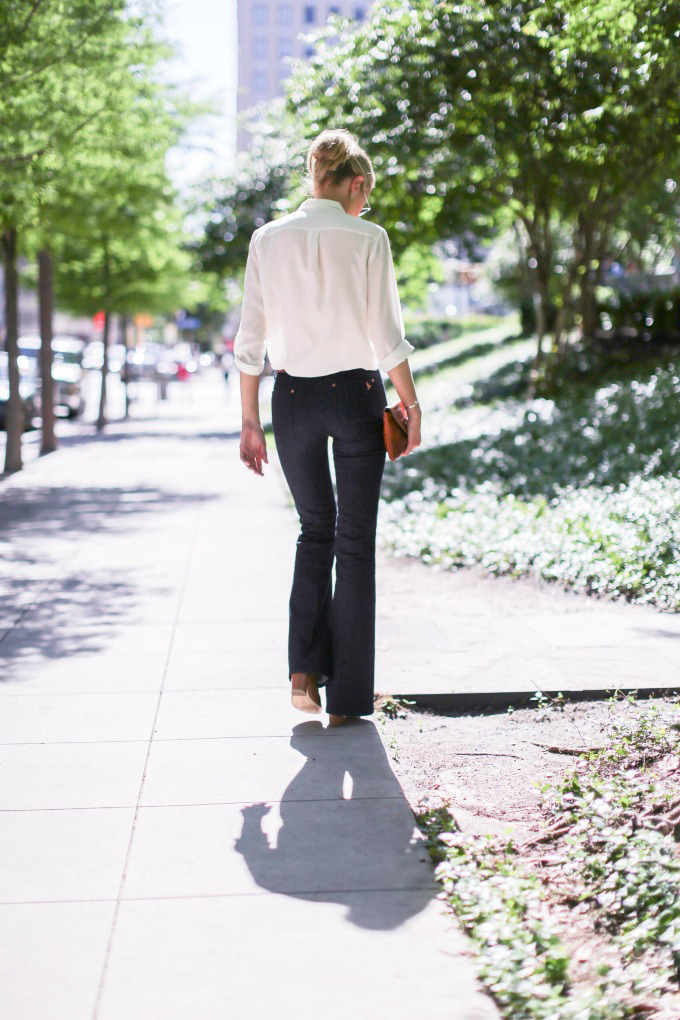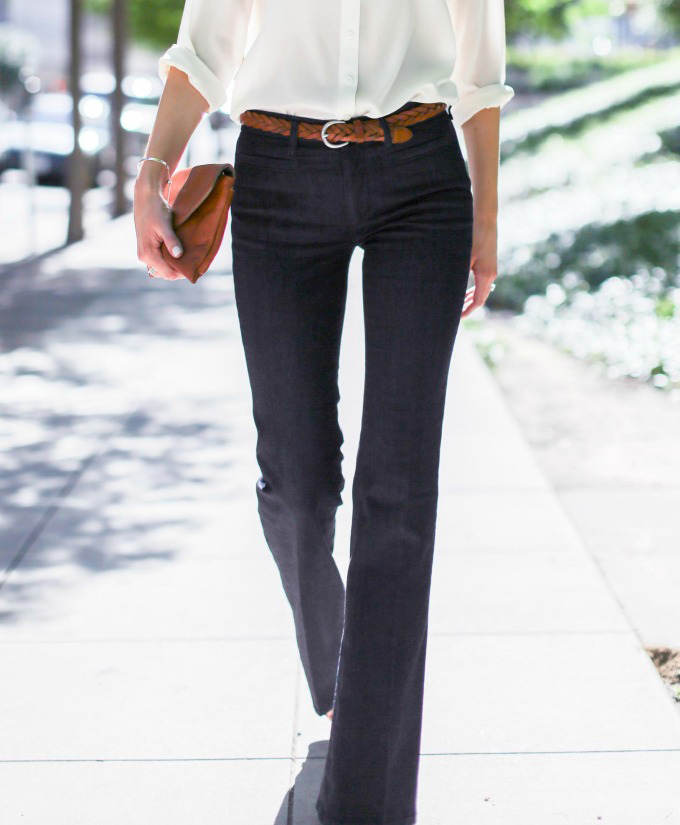 For outfit details click HERE
All Photos Sourced from Memorandum