Ramona La Rue Spring/Summer Essentials
Ramona La Rue has been on my radar for a few years now. When I moved back to Laguna Beach, I discovered the clothing line and instantly fell in love with the silk prints and effortless style of each piece. The line has a timeless bohemian vibe thanks to Designer Arianne, who starts each design with a one-of-a-kind silk painting, water-color, or sketch.
In a sea of disposable fashion, I love to find the people who have made timeless style their passion. For many of us bohemian style isn't a fad or trend, it's truly a way to define how we dress.
Here are 5 of OC STYLE REPORT's favorite items from Ramona La Rue's summer collection.
The Printed Silk Tank
Now ladies, we all need printed silk tanks in our wardrobe. Whether we rock a printed tank on it's own with cutoffs (for the younger girls) or pair it with a cool jacket and wide leg jeans (this season's IT style) a few printed tanks are MUST haves.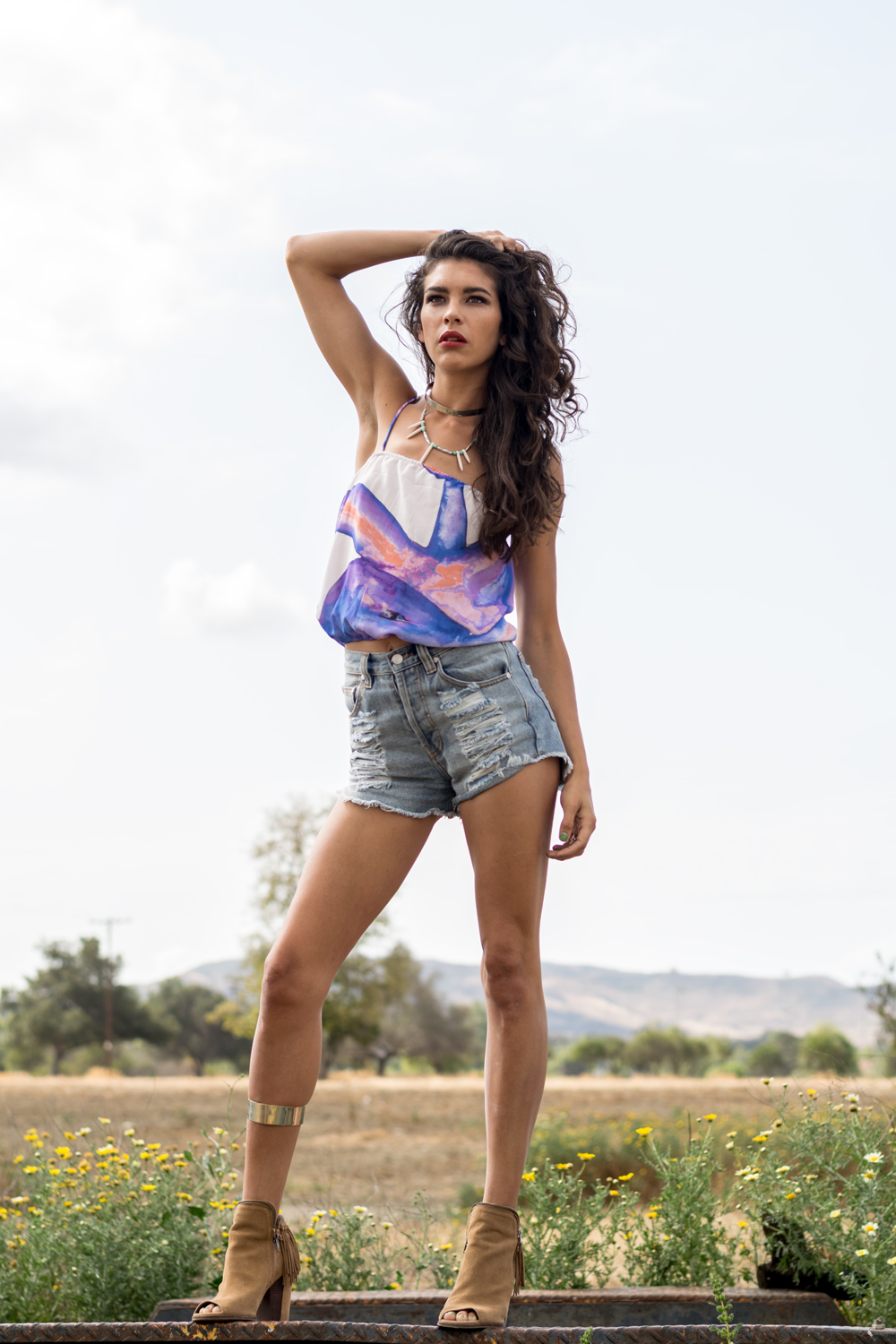 Top: Ramona La Rue// Cutoffs: MINK PINK from Blue Eyed Girl// Jewelry: Heart Majestic
The Maxi Skirt
There are more than a few reasons the maxi skirt has been a staple item in our closets since it's major comeback about 10 years ago…. It looks great on everyone, of every age and every size, plus it's comfortable.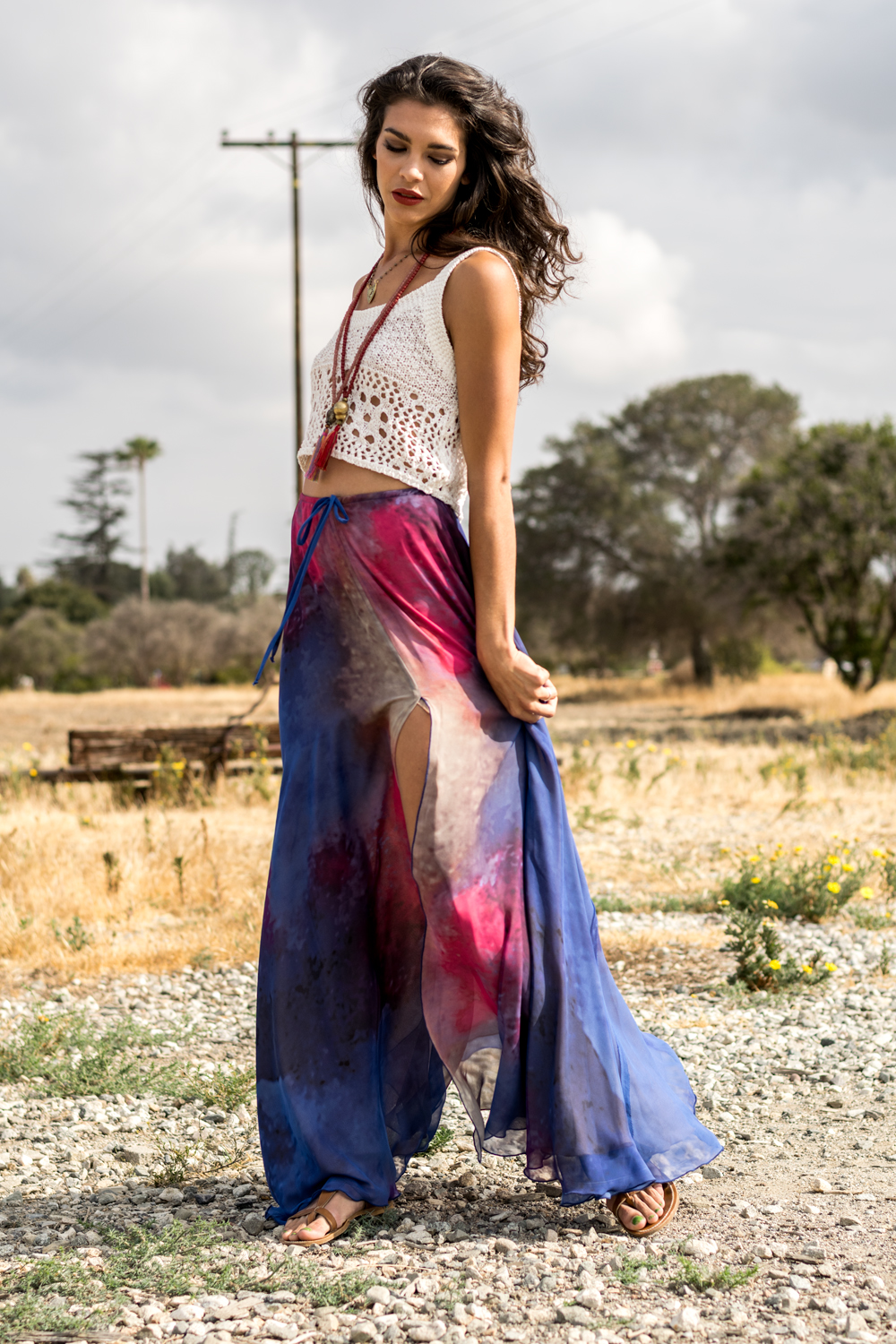 Top: from Blue Eyed Girl// Skirt: Ramona La Rue// Jewelry: Heart Majestic

The White Blouse
A white blouse is a MUST HAVE! And as far as I'm concerned you can never have too many. If your going to have a few make sure they are all different from one another; like this dolman sleeve, v neck, drawstring one from Ramona La Rue-perfect for just about any bottom.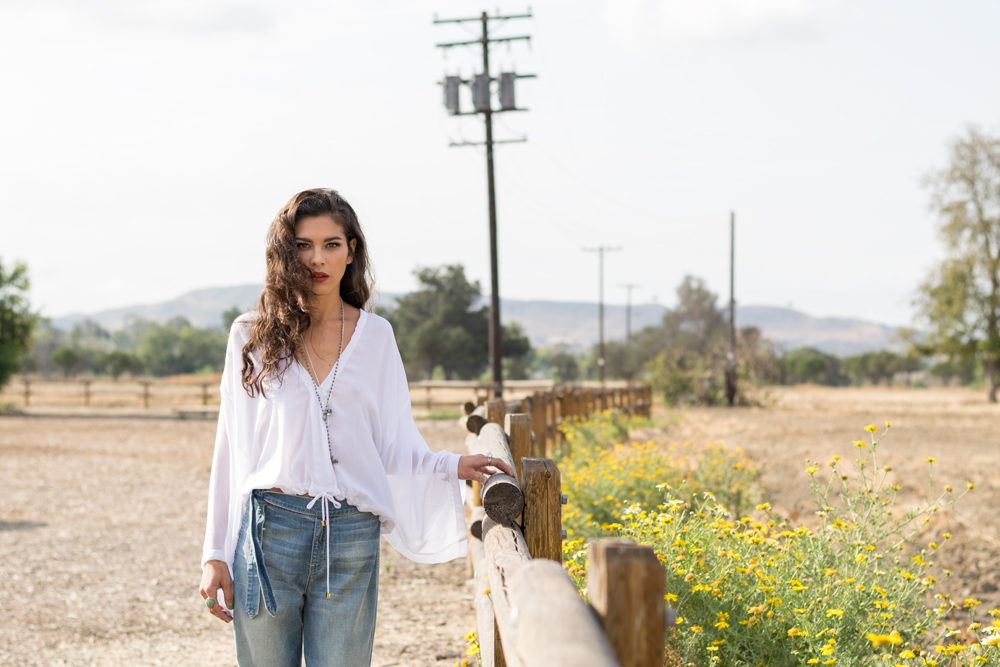 Top: Ramona La Rue// Wide Leg Jeans: from The Soul Project// Jewelry: Heart Majestic
The Mini Dress
This dress is great for most woman. It's not too short plus it's bra friendly. Remember ladies, the nice thing about double lined silk it's it lays beautifully and doesn't "cling" to your body in unflattering ways.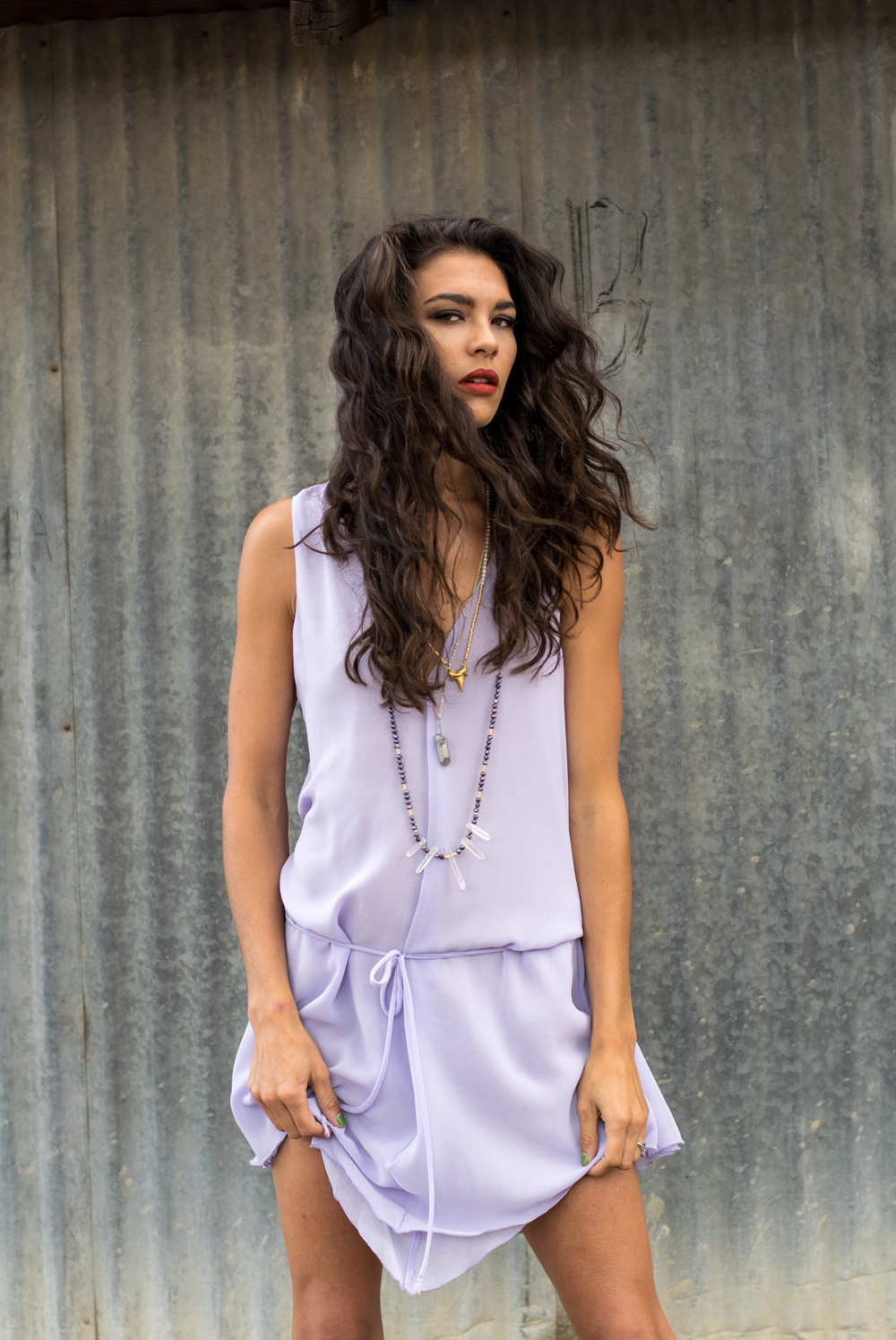 Dress: Ramona La Rue (other color)//Jewelry: Heart Majestic
A POP of Color
It's time to wear color! Seriously there is no excuse, this color works on everyone!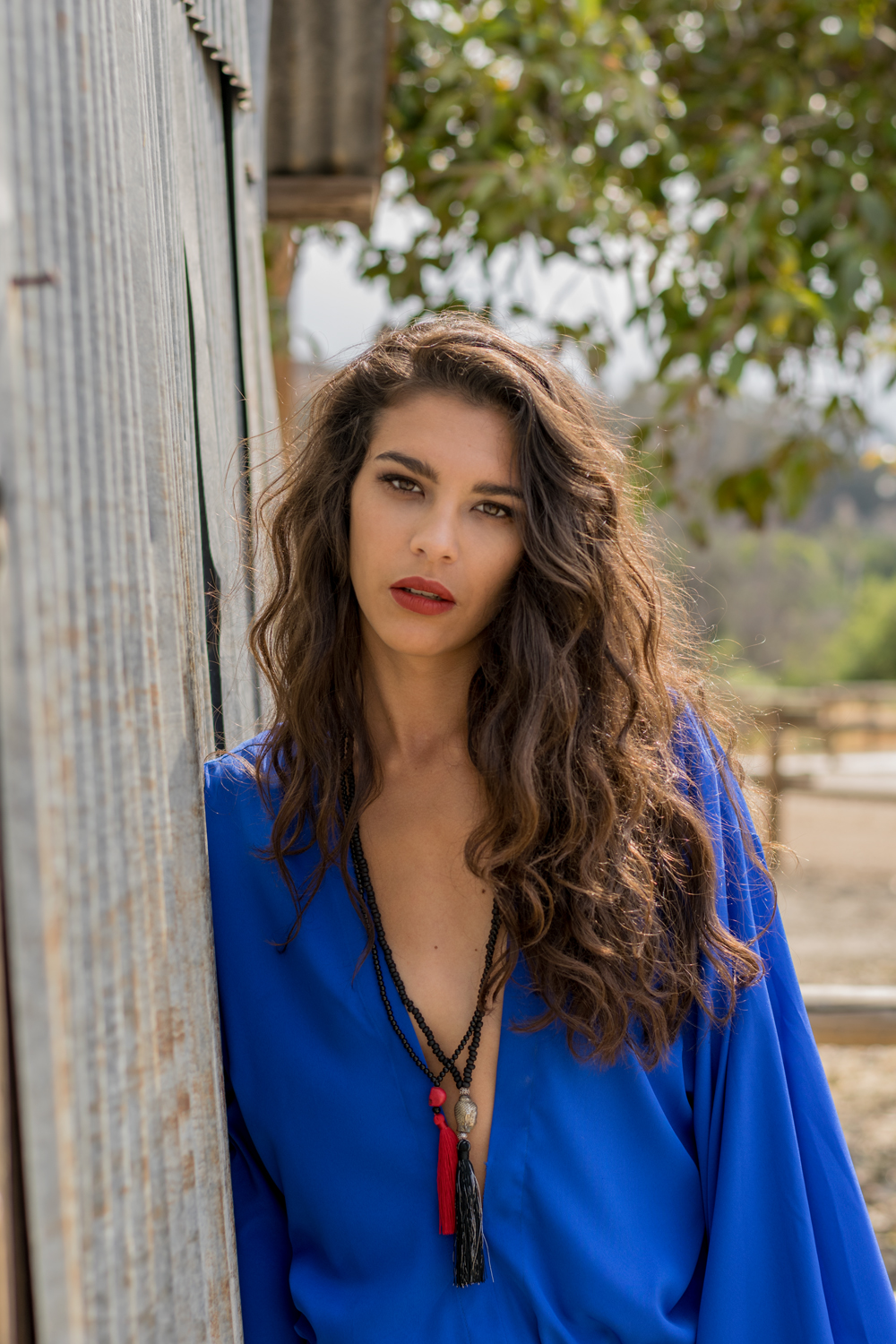 Jumpsuit: Ramona La Rue//Jewelry: Heart Majestic
Model: Katie Collins// Stylist: Katie O'Sullivan// Styling Assistant: Kirby Morris// Location Manager: Natalie Dickens// Photography | H&MU| Creative Direction: Rachael Dickens