Why We ♥ Jen
The Stylish Housewife
I came across  The Stylish Housewife after seeing her on Swirl Boutique's Instagram feed. I immediately went to her blog to check out more… I was hooked! For me personally, I love Jenn's polished California style. Jenn mixes classic and bohemian elements that give her chic style an effortless ease. For those of you who want to be "on trend" but not "trendy," Jenn's blog The Stylish Housewife is perfect to for you. Her daily looks are always perfection. Jenn's style  has a level of sophistication and maturity that women can aspire to.
Want to be even more impressed by this beautiful wife and mother? Of course you do… I'll let you in on a little secret, Jenn takes all her pictures by herself! This is not easy. Most bloggers have a close friend or family that is a photographer, not Jenn, she takes all her pictures with a remote timer! LOVE IT!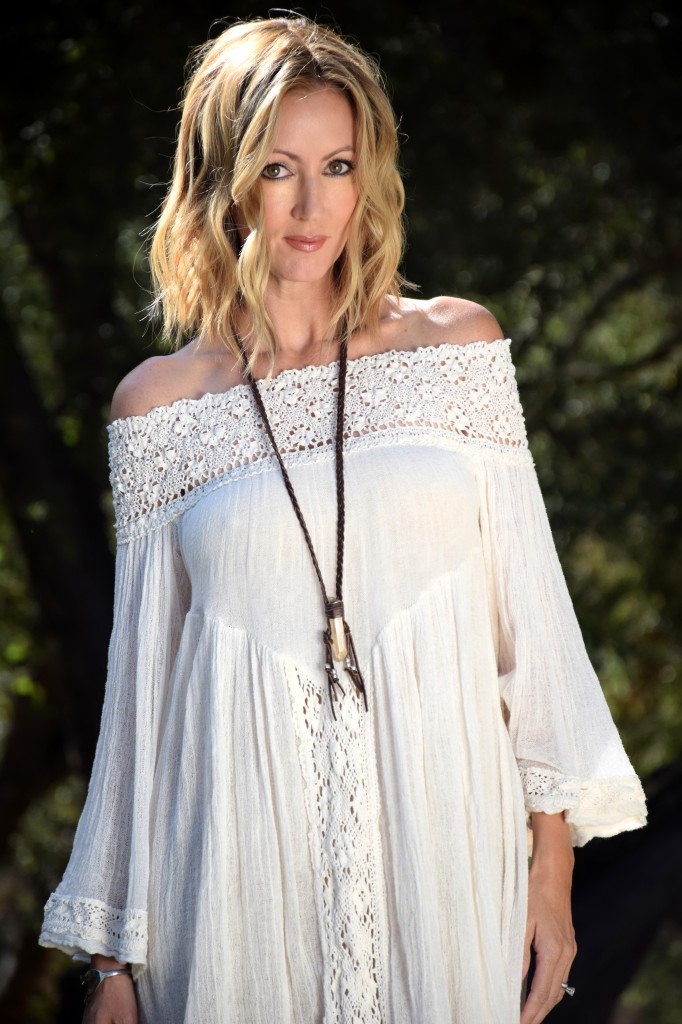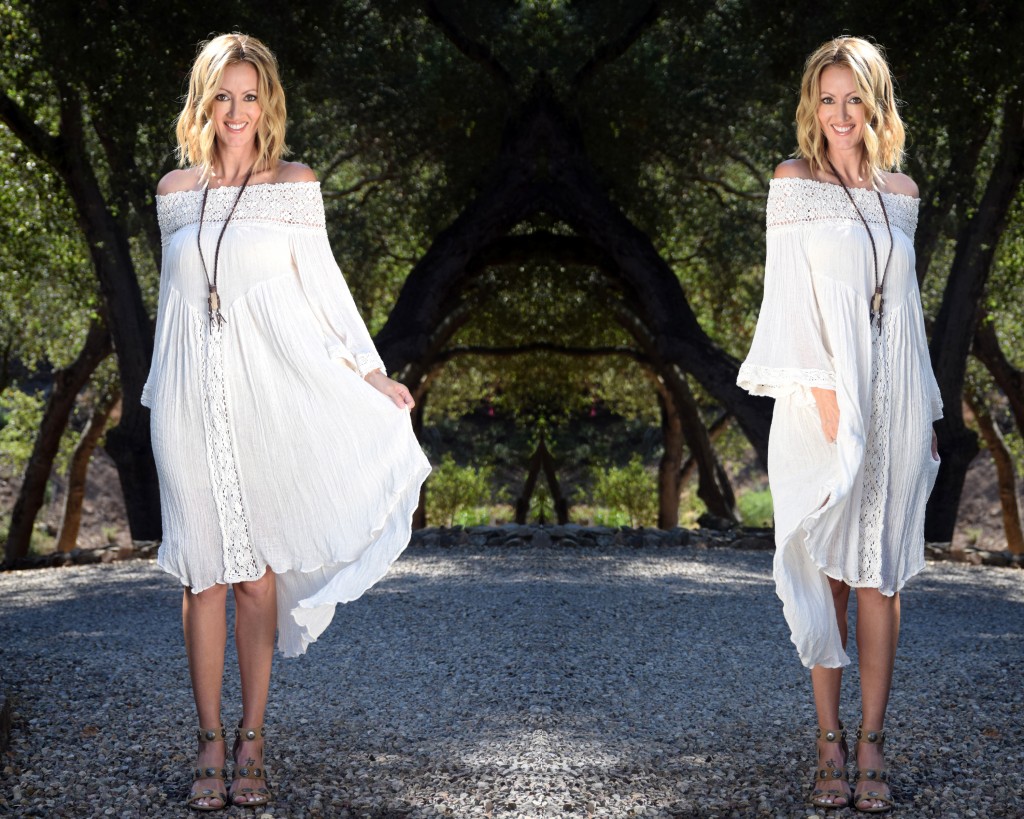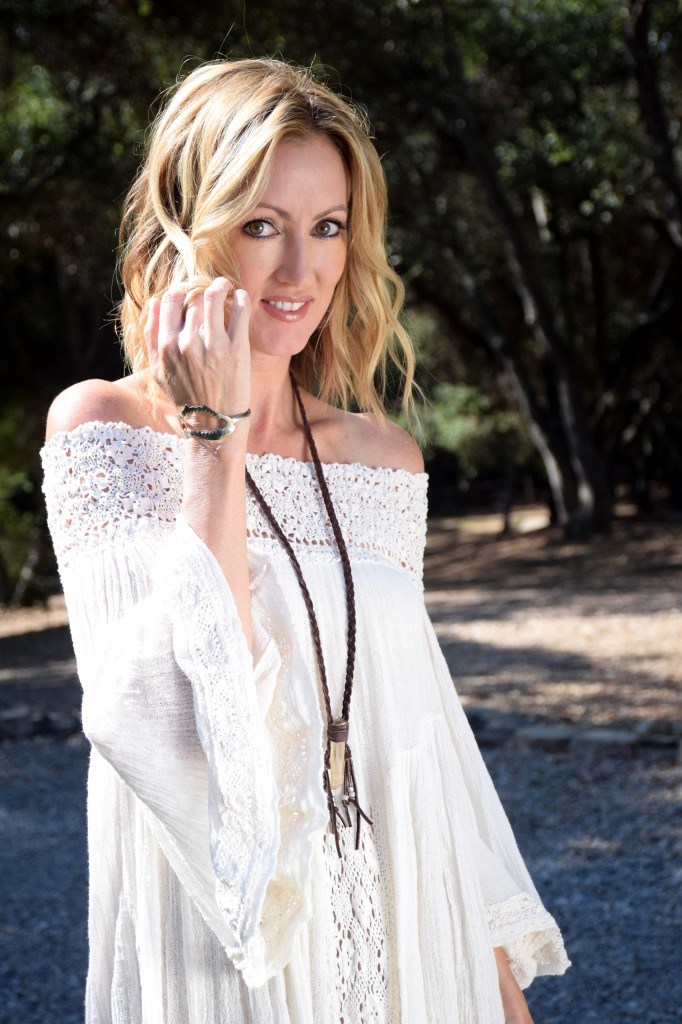 Dress: Jen's Pirate Booty// Shoes: DV + Vanessa Mooney from Swirl Boutique //Bite Me Bracelet & Crystal Slinger Necklace: Heart Majestic & (available at Swirl too)
Q&A
When did you start blogging and what inspired you to start?
I started The Stylish Housewife in 2010 after I decided to quit my job in the financial services industry to be a stay at home mom. At the time, I was just trying to fit back into my pre-pregnancy clothing and needed a creative outlet to do something for myself. I had no idea how many amazing opportunities blogging would bring my way.
Describe your personal style and what influences it.
Feminine, boho, laid-back California style. The fashion blogger in me wishes I was more of a layering type of gal but to be honest, I am happiest in a flowy dress, romper or jumpsuit. I was born in the 70's and can remember my mom wearing her spaghetti strap dresses and cork heels to go disco dancing. I have always loved 70's fashion.
Where do you find inspiration for your blog posts?
I can always find inspiration on Pinterest, from my fellow fashion bloggers and of course magazines!
Are there other bloggers that you admire?
OMG…there are too many to name. But I always have to mention Kendi Everyday and Cupcakes & Cashmere because they were literally the first blogs I ever followed and they truly inspired me to start my blog. And then there are the people I admire for their story telling…Hollywood Housewife and Flourish in Progress, immediately come to mind. I also love Happily Grey & Native Fox for my fashion fix!
What is the one item in your closet you can't live without?
The first thing that comes to mind is actually just a plain white tee. My fave is probably my Jcrew vintage v-neck tee (last worn on the blog here). It's such a comfy basic but is so easily dressed up with some fun jewelry. Wait, scratch that…I'm going to say my first DVF wrap dress. I bought it for myself after moving to NYC when I was 30 years old. I decided to quit my job of several years and pick up and move to NYC without knowing a singe person or having a job lined up. It was some of the best years of my life. So yeah, that dress was a major rite of passage purchase for me. When I landed my job on Wall Street, I decided I deserved a little DVF.
What fall trend are you most excited about?
I am thrilled that co-ord sets are sticking around for fall. I have always been a matchy-matchy gal (never really could pull off that unmatching-on-purpose look) so I am looking to find a few more structured sets to add to my wardrobe. And I've heard shearling is making a comeback (ugg boots anybody?)…but in all seriousness, I have a shearling collar bomber jacket that I've had for close to ten years that I can't wait to pull out again.
What is your next "must-have" purchase?
I am currently on the hunt for a few good pairs of boots for fall/winter! I have tons of booties, knee high and even a few pairs of fringed moccasin boots but I'd really like to get my hands on a pair of moto boots, over the knee boots and a perfect pair of white mod boots!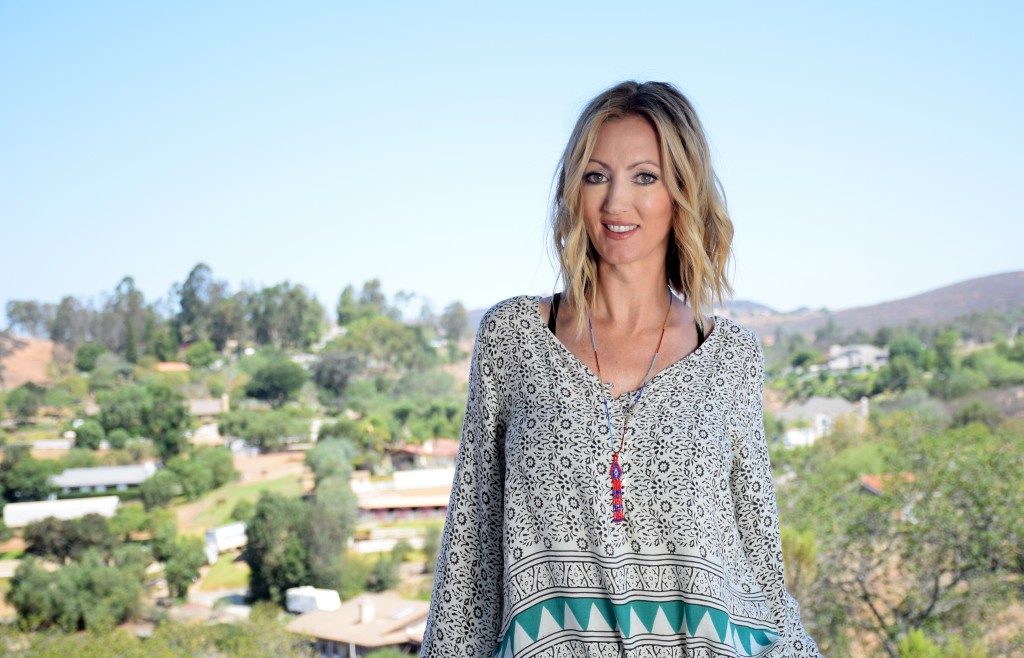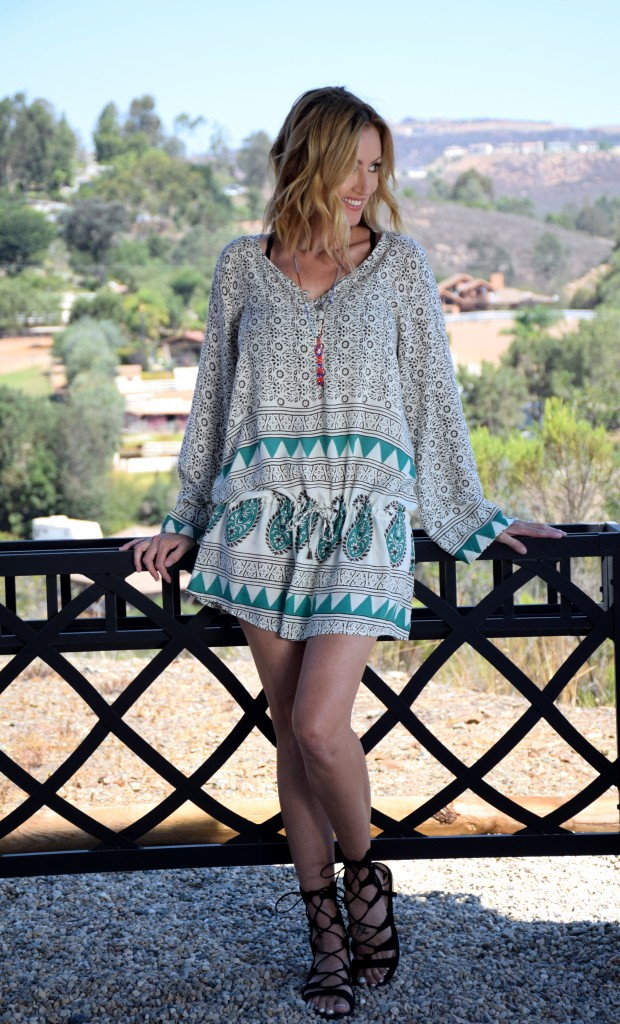 Dress: Jen's Pirate Booty from Swirl Boutique// Shoes: Shutz Jen's personal collection// Beaded Fringe Necklace & Mini Dainty Tassel Bracelet: Heart Majestic
Natalie and I were first introduced to the sisters of Heart Majestic at the very first event OCSR co-hosted with Swirl Boutique (..Yet another reason we love Swirl.) Jade and Ellie are not only talented, with their fun and creative line of accessories, but they are two of the coolest, sweetest beach babes around. This is the second time we have had the pleasure of working with these lovely ladies and their jewelry, and we can't get enough! For all you beach babes looking for the perfect jewels, boho or edgy, Heart Majestic is a MUST!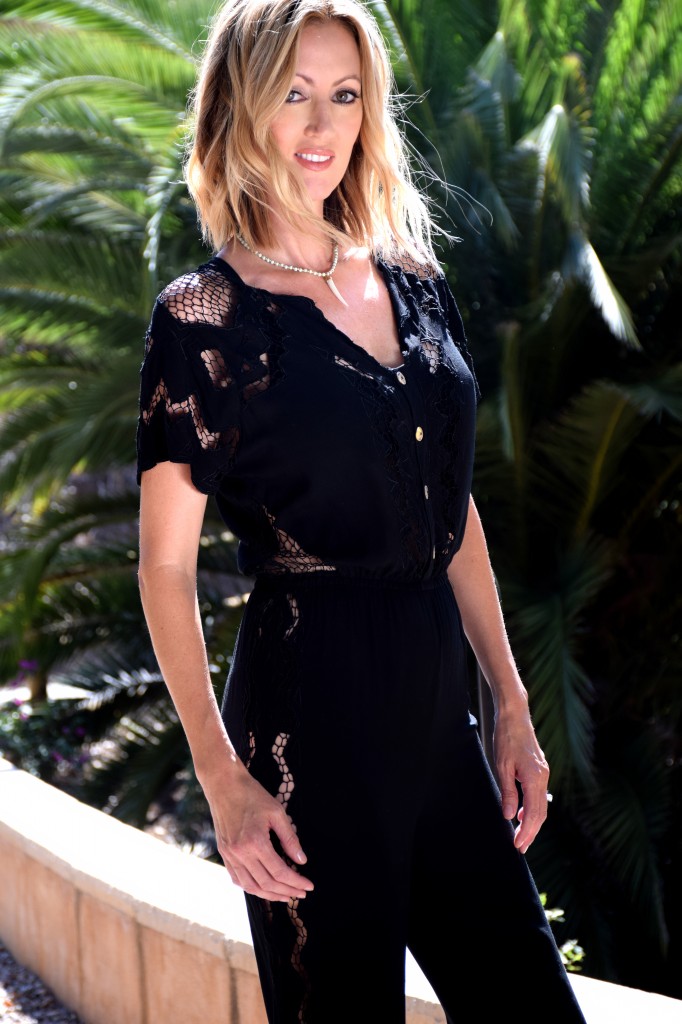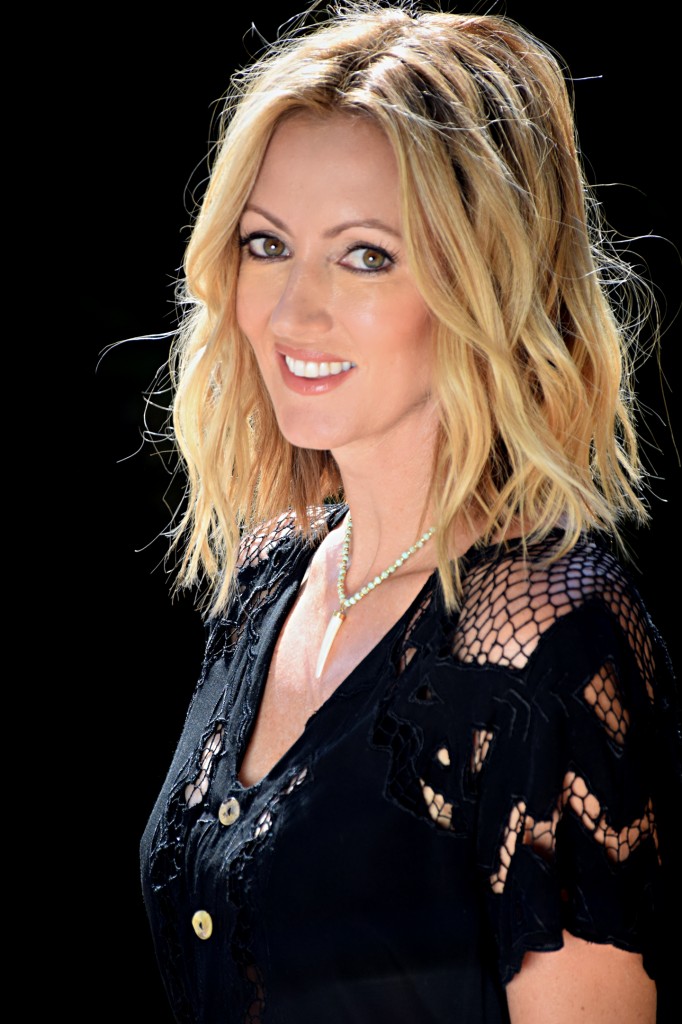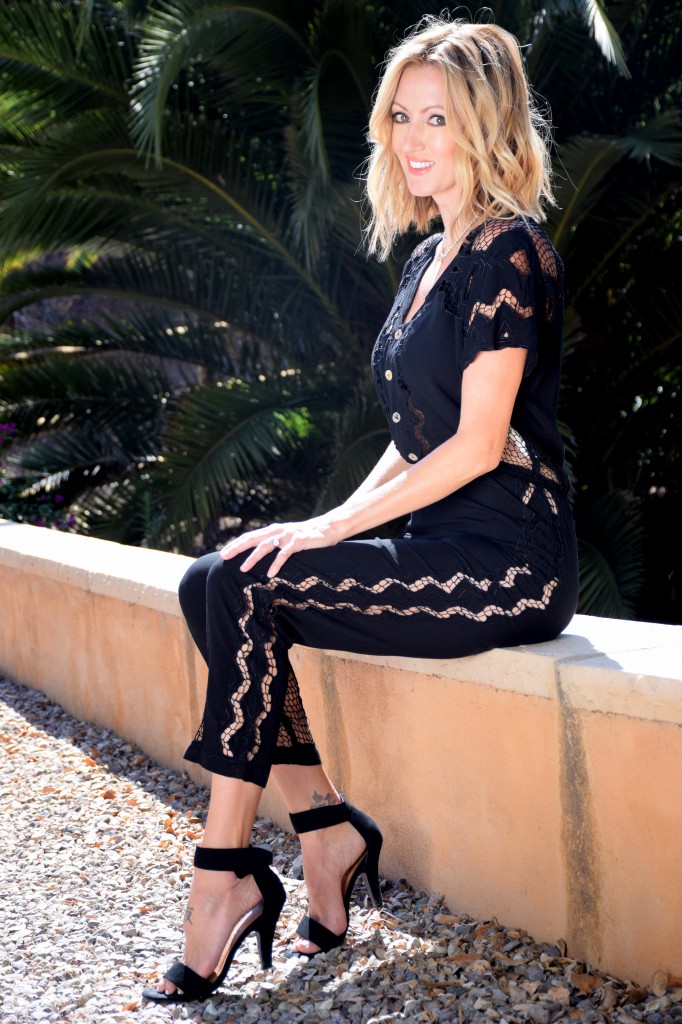 Jumpsuit: Jen's Pirate Booty from Swirl Boutique// Shoes: Foxtrot Sandal by Jeffery Campbell// MOP Tusk Choker Necklace: Heart Majestic
LOVE THIS BOUTIQUE! Not only does the boutique have a great selection of clothing ranging in price & style and a fantastic collection of local jewelry designers, the best part about Swirl is the owner, Lisa. Lisa herself is a doll and has hand picked a staff that is sweet, knowledgeable and helpful. Why am I telling you this? We all have a ton of shopping choices, service and selection are so important, why not go to the place where you can get something amazing and shop with a cool, sweet team.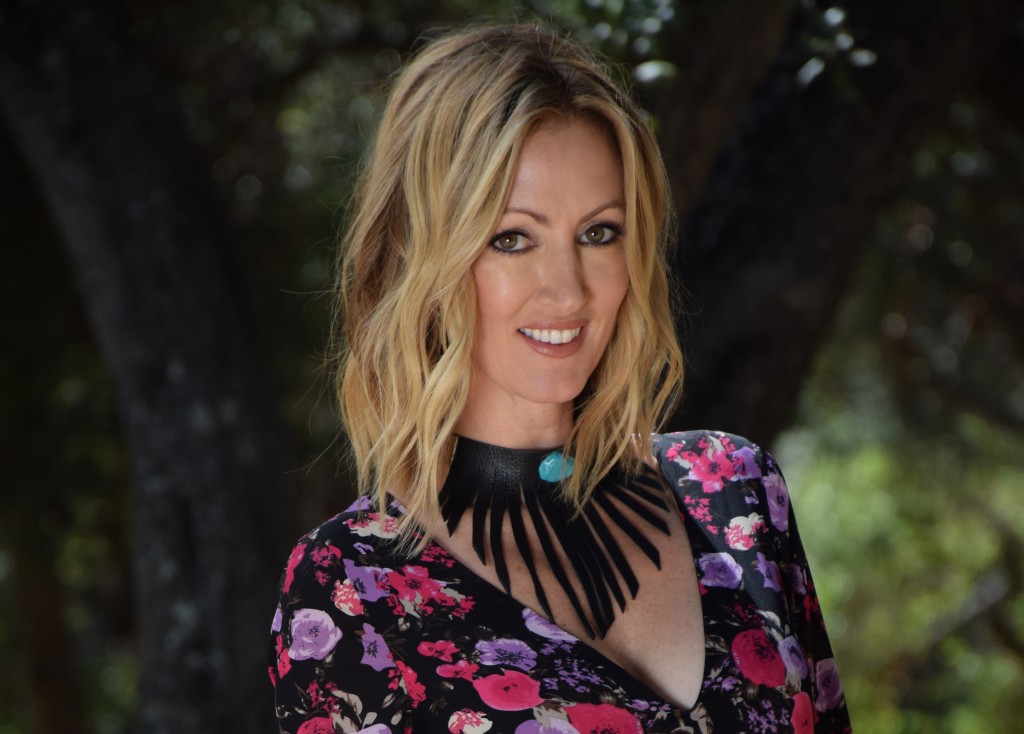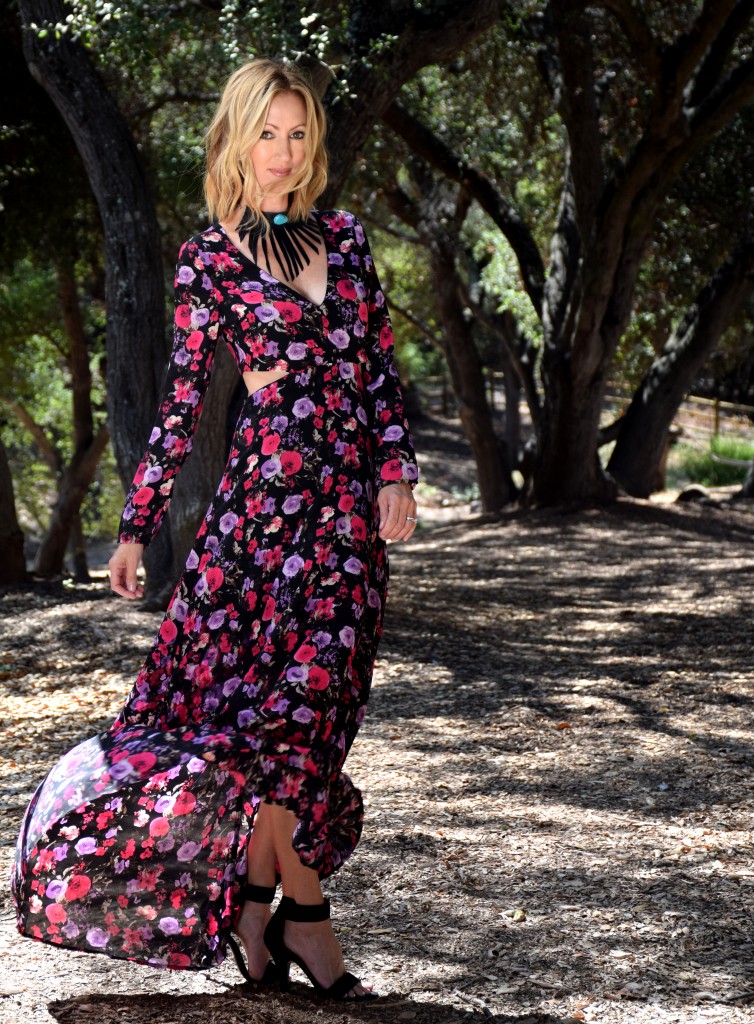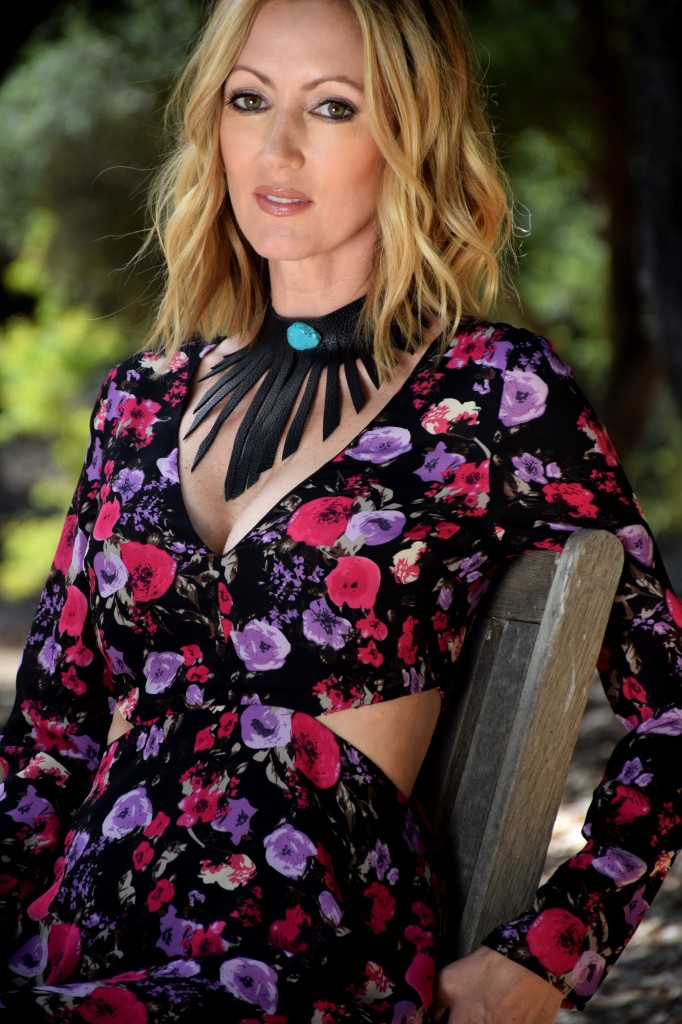 Dress: Love Sadie from Swirl Boutique// Choker: Heart Majestic
I want to give a special THANKS to Lisa (owner) Swirl Boutique for providing us beautiful clothing, Jenn for sharing her home & style with us, Jade & Ellie of Heart Majestic for their beyond rad jewels and of course team OCSR for making this shoot another success.
Muse | Blogger: Jenn Rager of The Stylish Housewife// Hair & Make-up: Swell Beauty// Photography: Rachael Dickens//Clothing provided by Swirl Boutique// Jewelry provided by Heart Majestic