Summer Matching Sets
This isn't the first (and honestly, probably wont be the last) time you've heard mention of matching sets on STYLE REPORT. But, can you blame us? Matching sets are the perfect, no brainer outfit that has you instantly put together with minimal effort. Which is great all year long, but especially so during the summer months. Summer matching sets are a must for multiple reasons. Of course, the ease of getting ready in for the day, but also the outfit versatility that comes with purchasing a matching set. You don't get just one outfit, but 3 at least! I mean… what girl doesn't want that? The more outfits the better; am I right?!
From Florals to stripes, to even birds, and everything from maxi skirts to shorts, I'm sharing 4 of my favorite printed, summer matching sets. And if you're wondering how to style your matching sets as separates, I've even included a few other items you can pair each piece back to. But always make sure to shop your closet first. Because you may already have items that work perfect with your new set.
So the next time you're thinking about buying a matching set, do it! Because you just bought yourself 3 outfits for the price of one!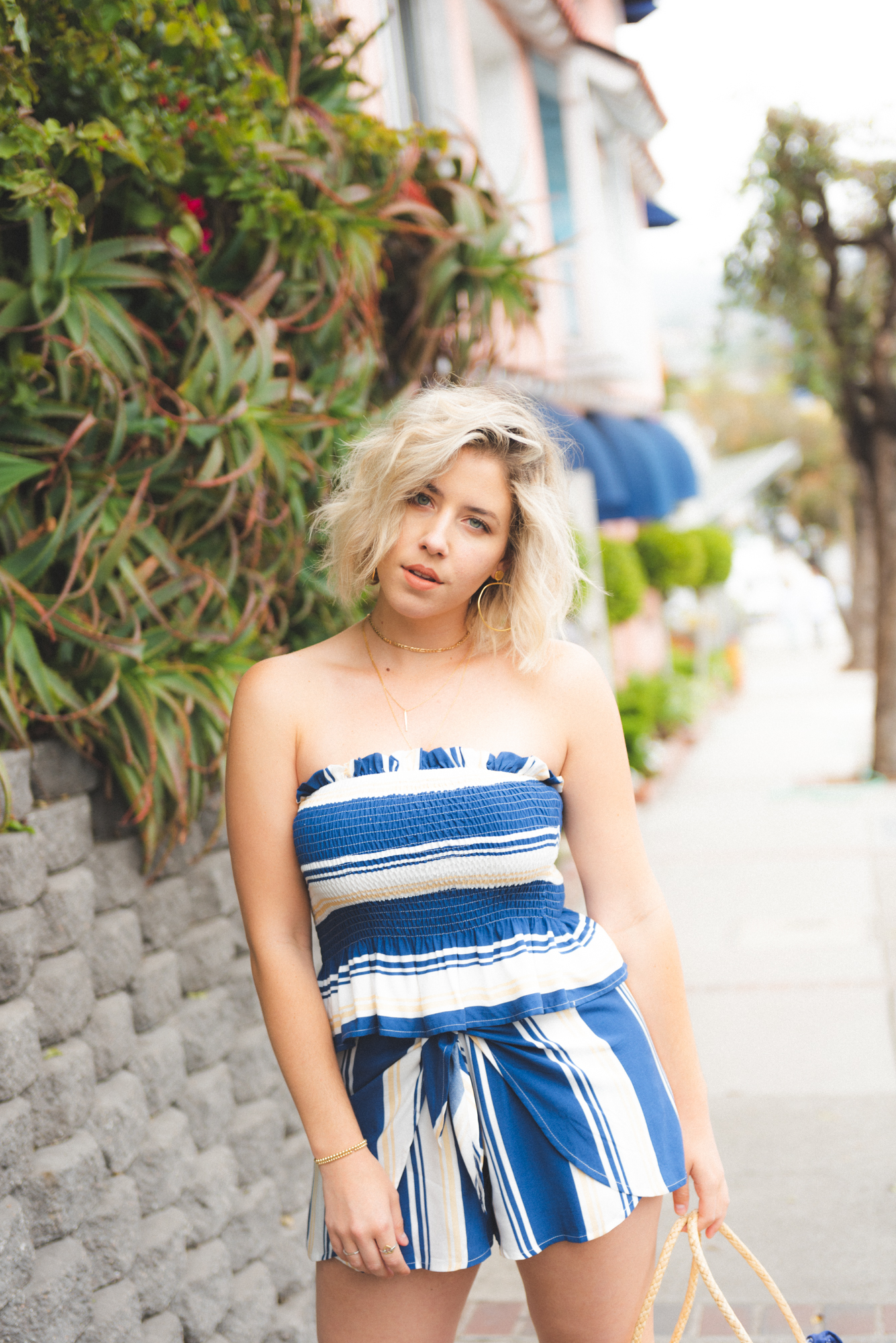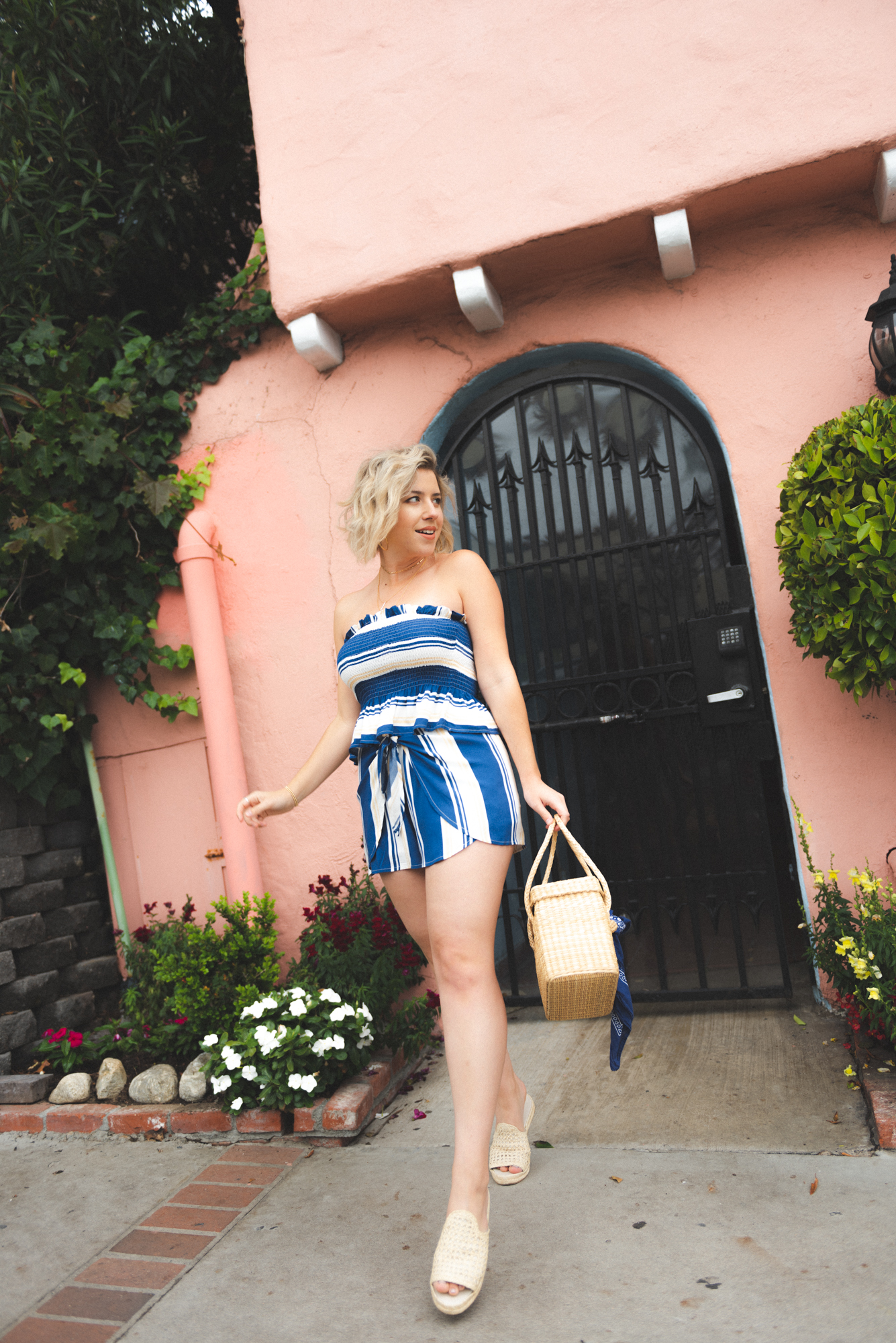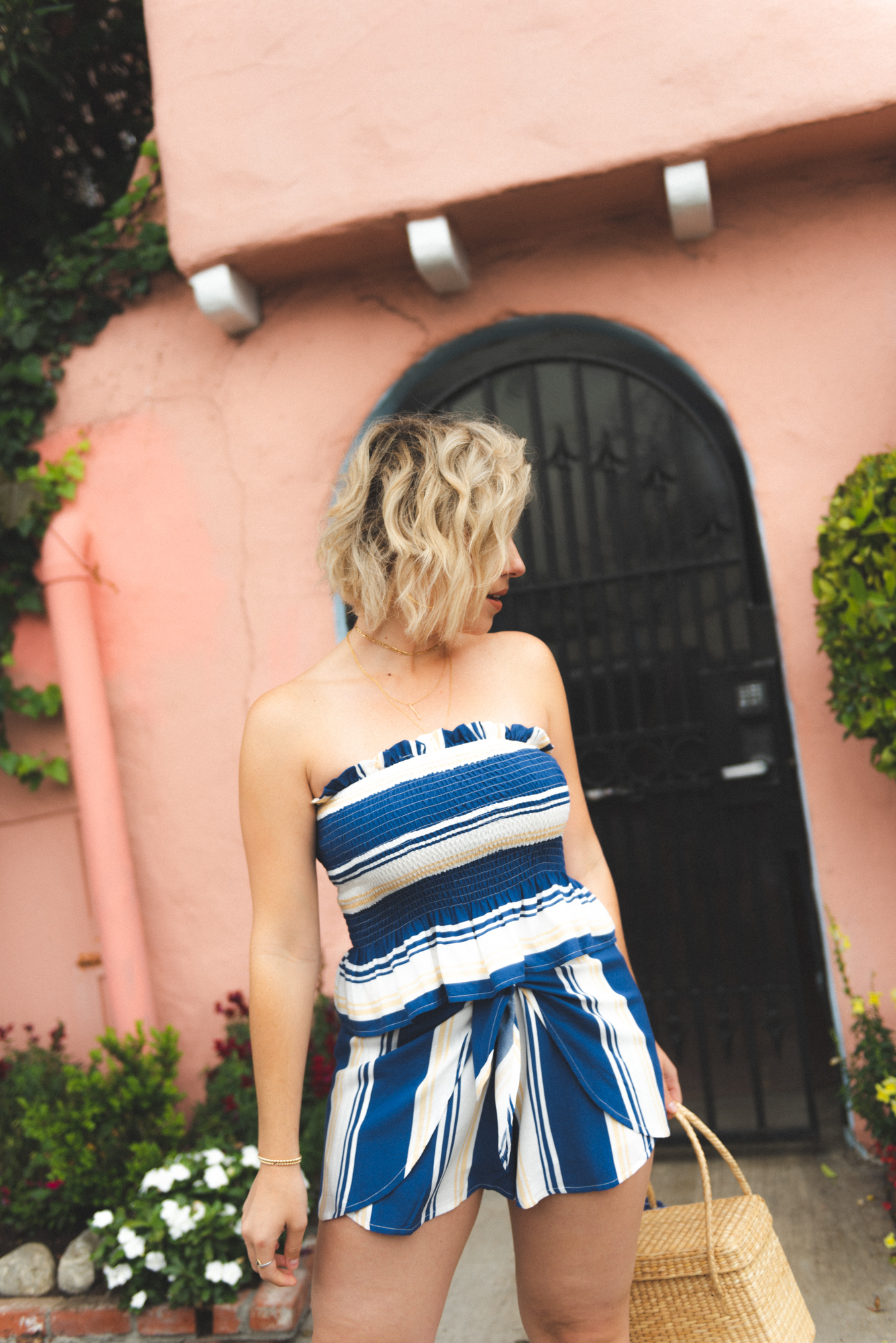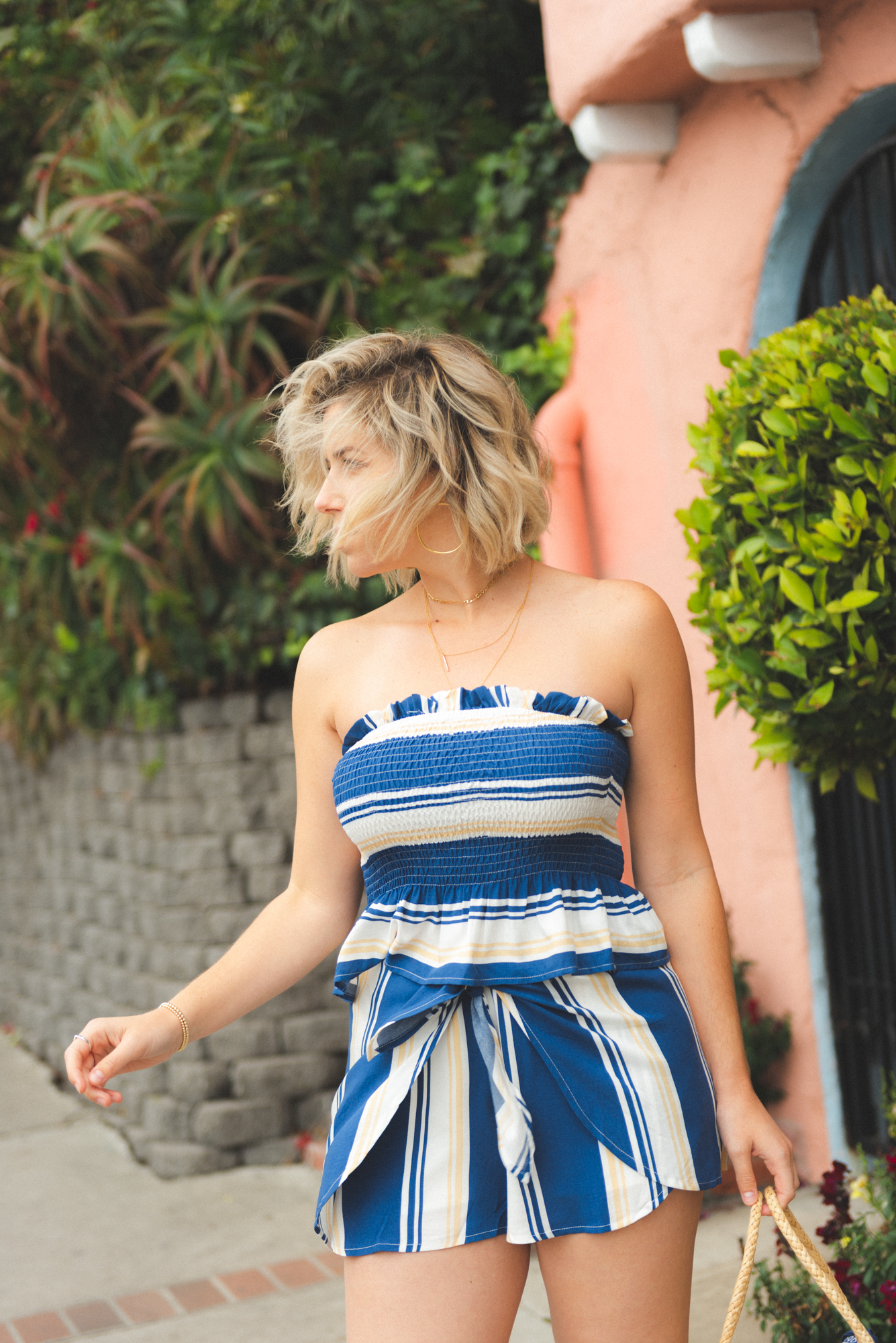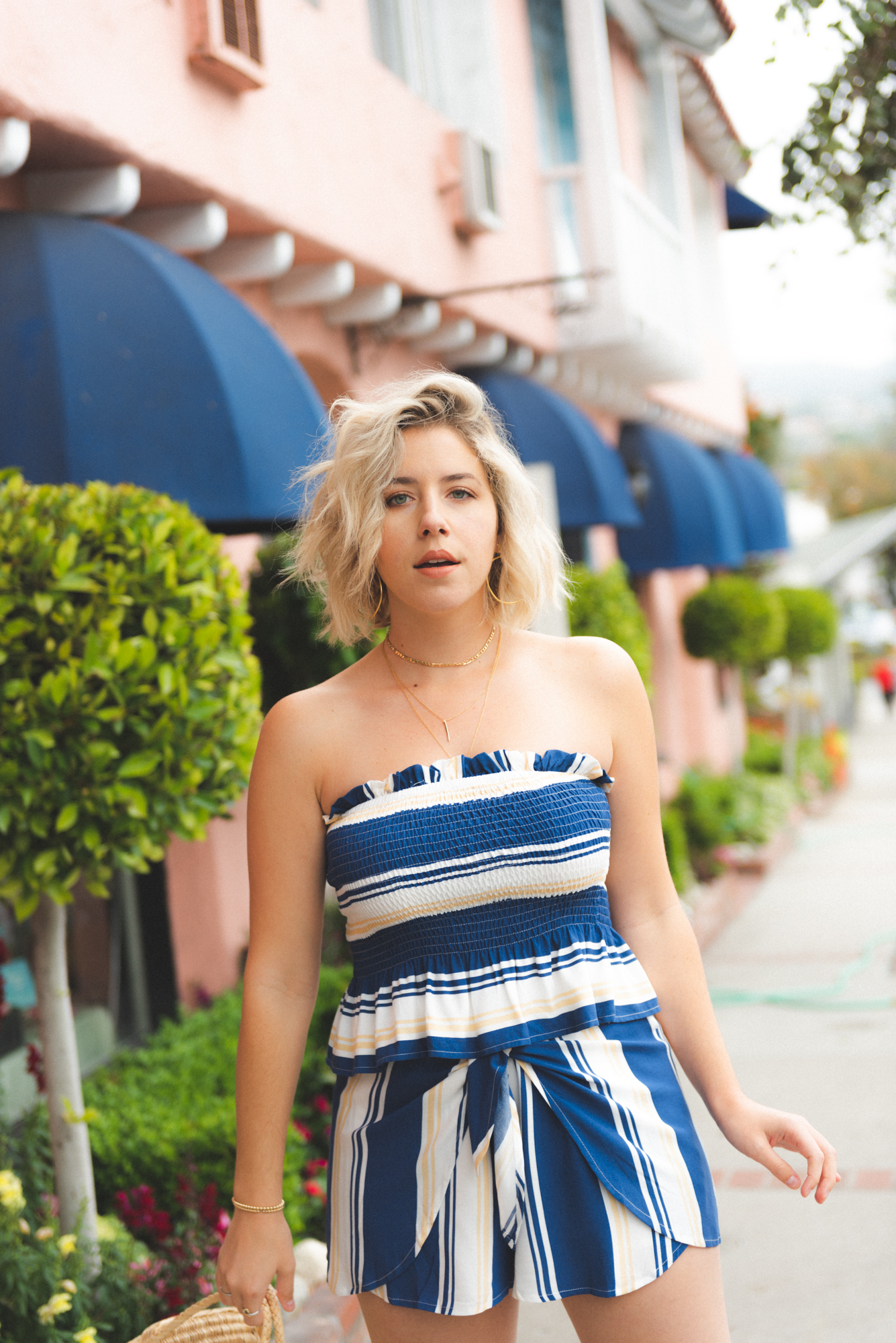 Two Piece Set: CALIstyle $68 by RESURRECTION// Sandals: Kaanas $119 via THE SHOP LAGUNA