As most of you know, we are California girls born and raised at the beach; And I am not exaggerating when I say I spent almost every single weekend last summer with my butt in the sand. Unfortunately what I didn't have was an Umbrella. Most beach umbrellas you find are pretty cheasy and not super durable, so I was super excited when we met Shelley and learned about her Beach Brella brand. What stylish girl doesn't want a cute, and also stylish, Beach Umbrella to take to the beach? Needless to say, I had to have one and it will be by my side all summer!
I know what you're thinking.. "I need one of these, and where can I get one?!" If you're local to Orange County, head over to The SHOP. in Laguna or Swirl Boutique in San Clemente; If not, visit the Beach Brella Website and purchase one right from there!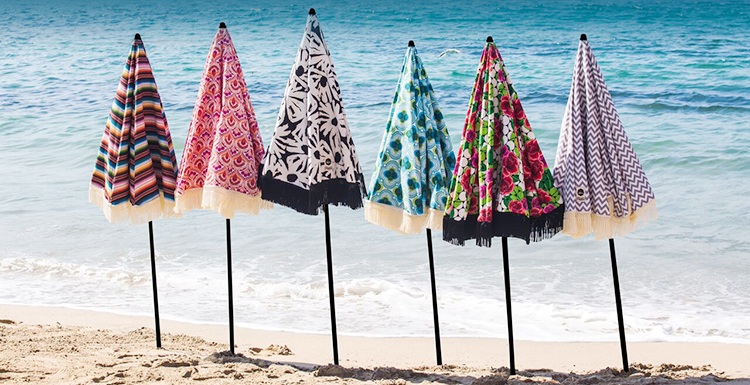 When did you decide to create Beach Brella and at what point did you decide to make it your career?
I am a Laguna Beach local and surfer at heart. I raised two boys at the beach and I was always looking for sun protection products that were fashionable and functional. I found a tiki-style beach umbrella at the local market. It became a landmark for our friends to spot me on the beach. After the umbrella was ragged, after so many years of use I decided it was time for a new beach umbrella. I poked around Laguna and other nearby coastal cities, and found nothing. They didn't exist, at least not what I was looking for. I wanted a chic umbrella with a vintage inspired print that would stand out among the rest. This is when I came up with the idea to create Beach Brella.
2015 was the initial launch of the idea to design and market the Beach Brella brand. It has been a part of my career since day one. I am an entrepreneur at heart and own several businesses that serve the local community. Building this brand was another addition to my passion of wanting to offer the public something unique and creative that has a purpose and helps others.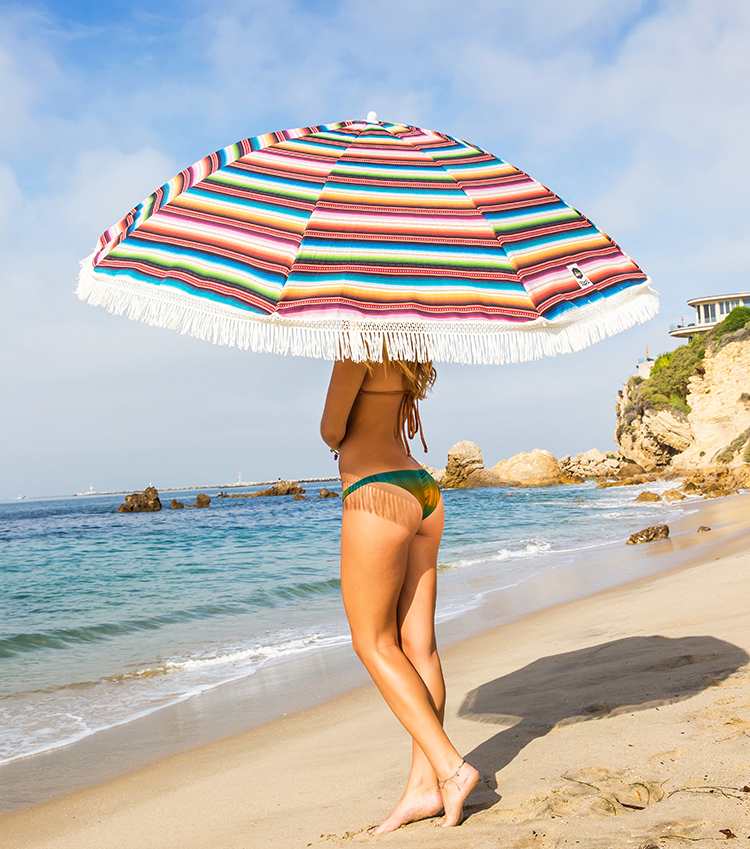 What is the inspiration behind your designs?/What inspired your most recent collection?
Beach Brella is a premium, boutique brella brand created to capture a luxury lifestyle beach and resort experience. Our brand mantra "Made In The Shade" sets the tone for our unique line of brella's that stand apart from the crowd, infused with a certain style we like to call modern-vintage chic. Beach Brella designs are inspired by vintage textiles from the fashion industry to the home décor industry. The beach lifestyle is always the base roots for an inspiration behind the design and marketing of the brand.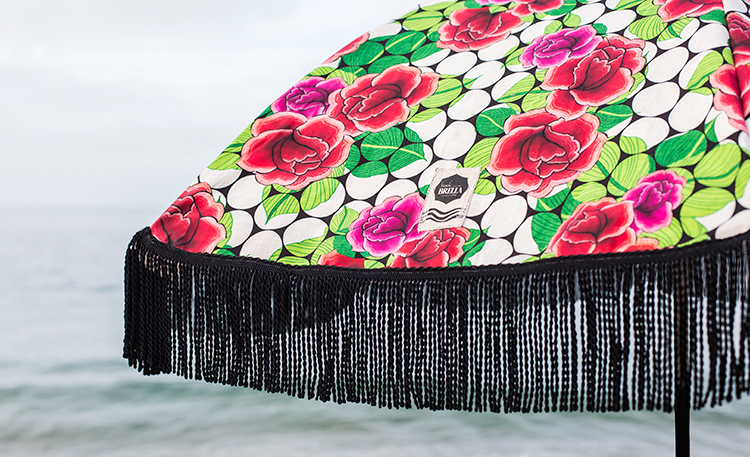 How did you decide on Beach Brella as the name of the brand?
It was a no brainer just take the "UM" off umbrella and you've got Beach Brella.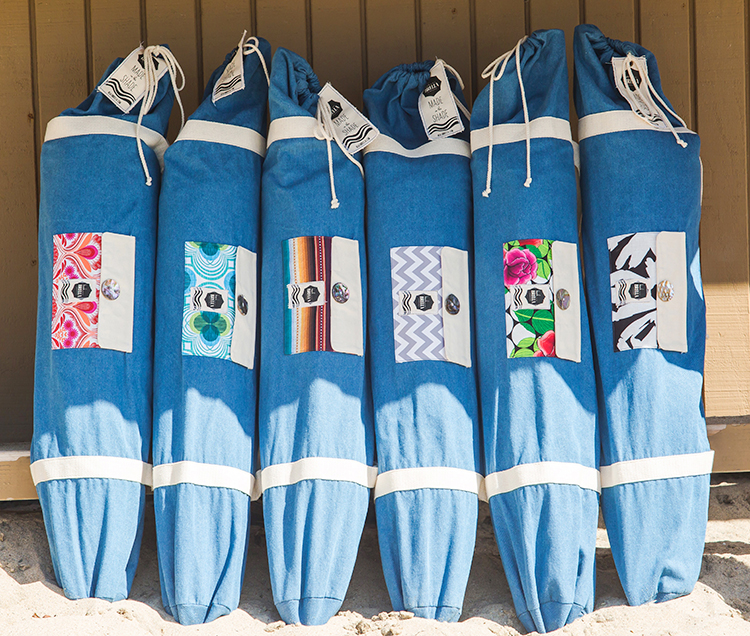 What makes Beach Brella stand out from other beach umbrellas?
Fortunately for us, we have no competition. In other words, there is no other brand in the industry that competes with what we offer in a beach umbrella. All our brella's are 100% UV protective, fade resistant, lightweight, and offer custom designed prints. Each brella comes with a fashionable, denim/canvas, carrying case that features a pocket for your cell phone and keys, over the shoulder straps, and a durable drawstring.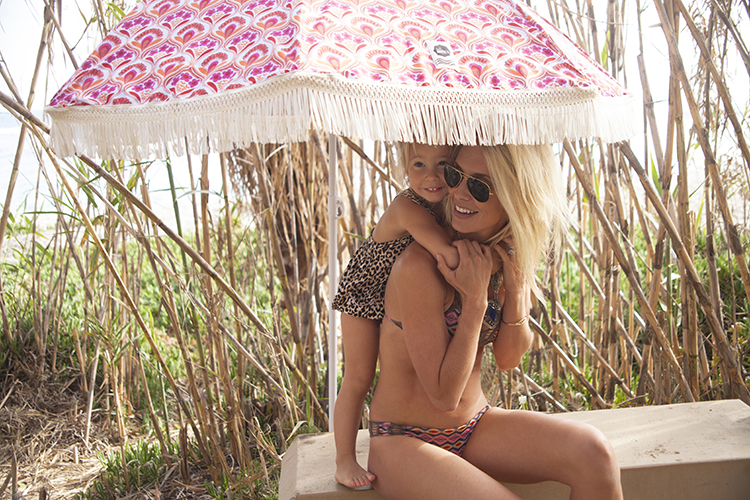 How would you describe your personal style?
My personal style is very influenced by my Southern California beach lifestyle. I am definitely a mix of boho chic with a vintage flare.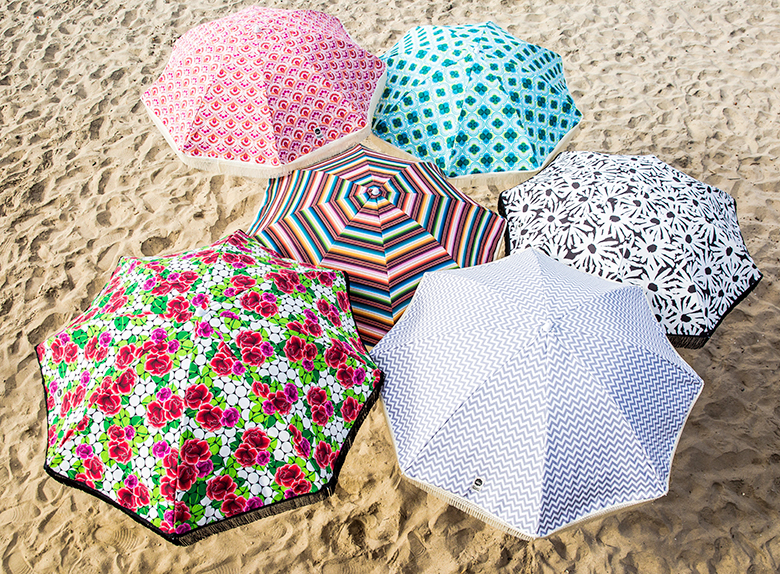 Do you have a go-to, favorite Beach Brella design?
Every day I have a new favorite. The prints are so happy and versatile. I'll just grab the one that fits my mood for that day.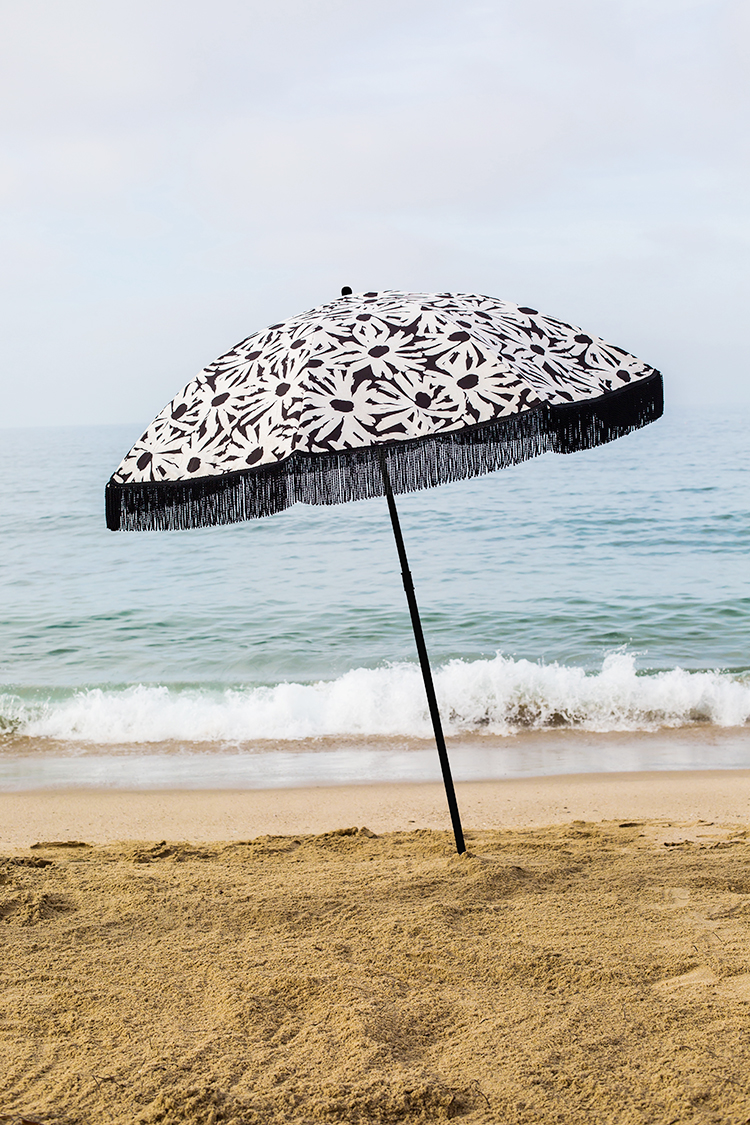 What's next for Beach Brella?
We are offering an amazing 2016 collection that features six new custom designed prints. Also, we have received an incredible and positive response from retailers. One by one we are setting a presence in high-end beach lifestyle boutiques. Moving forward we would like to expand our brand to offer other luxury beach accessories and beach décor that will stand out from the rest and truly embrace the California lifestyle.
Make sure to Stay connected to All things Beach Brella on