Gingham
From City Streets to Dream Destinations
It's time to change out your safe stripes for a little gingham. The checkered print has long been associated with preppy style, not any more. Gingham has had a very modern resurgence. This simple print is perfect to add to any closet, especially in black and white. Really, this print is timeless and can be pulled out every summer, to be restyled with the ever changing world of "trends". Classic, sexy, bohemian, indy or edgy; if your style is any or all of the above, you can rock gingham.
Get inspired to wear gingham this summer! And don't forget to scroll to the bottom to shop our favorite pieces! Almost all under $100!!
A Solid Pairing
For those of you trying gingham for the first time, pair it back to a solid color. I always say that when you're trying new styles or prints to pair the new item with an item in your closet you feel comfortable in.
Collage Vintage

Matching Set
Matching sets are hot hot hot right now. You can go safe with a solid or go big with gingham. Plus, the great thing about matching sets is that you can wear each piece separately. I love how Happily Grey added an edge to her oversized print with modern leather creepers and a small bag.
Mixed Prints
In full color! For those of you willing to take a style risk and stay in front of the heard, try mixing your gingham with more gingham or stripes. The key to pulling this off is proportion! Make sure that the look is beyond flattering on your figure. When your outfit is figure flattering, with the addition of amazing shoes and confidence, you can pull off anything!
Collage Vintage
Graphic Tee's
Ok, for those of you who want to pair your new print with more than a solid but not ready for print on print, a graphic tee is the perfect compromise.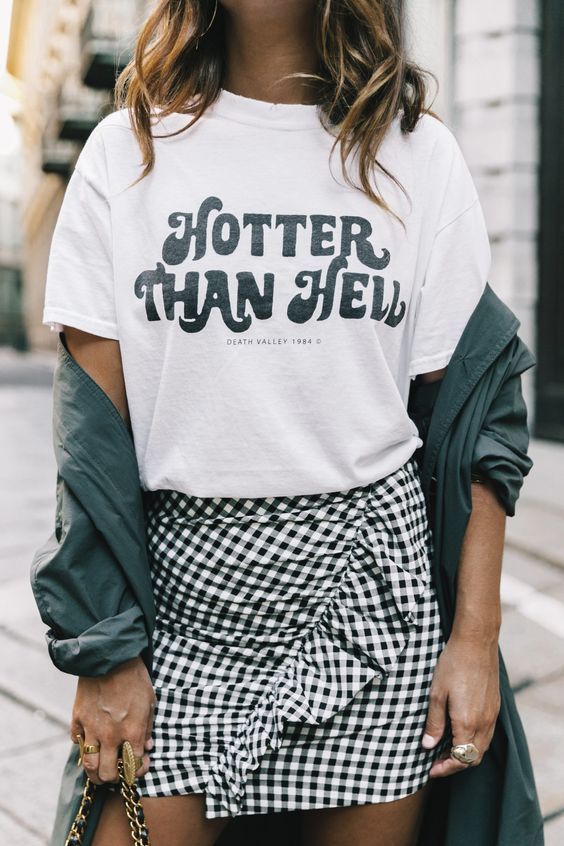 Dresses + Jumpsuits + Rompers
I mean let's face it a dress, jumper or romper (whatever your preference) is always an easy way to try a trending print.
SHOP OUR FAVORITE GINGHAM PICKS: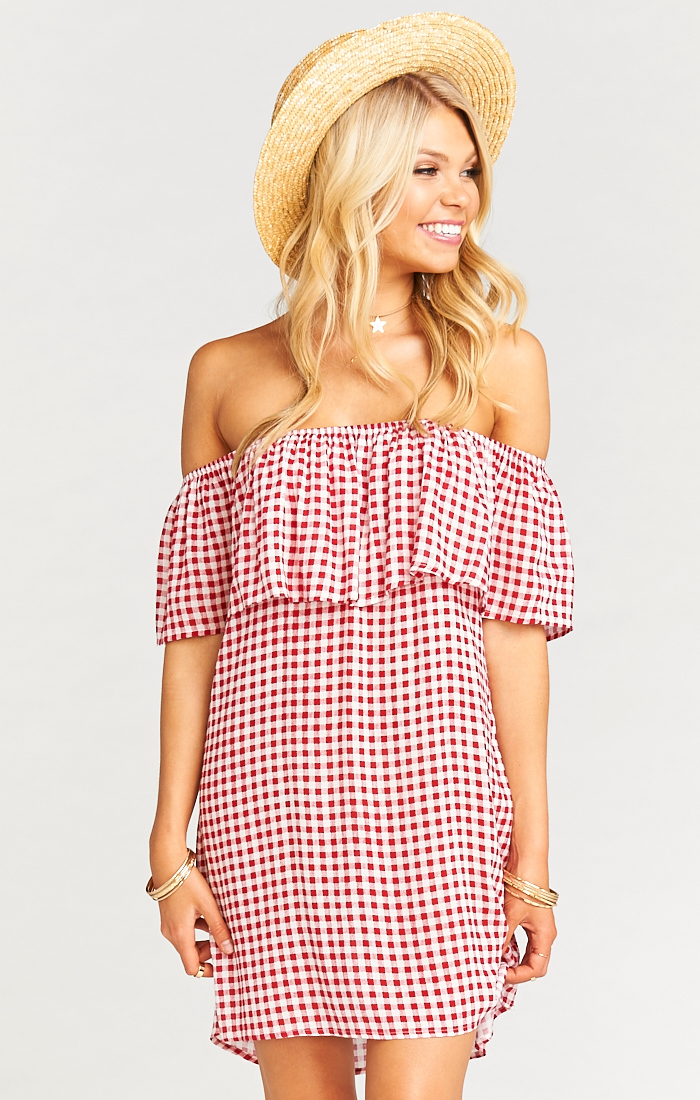 Silver and Gold Boutique: Can Can Dress $140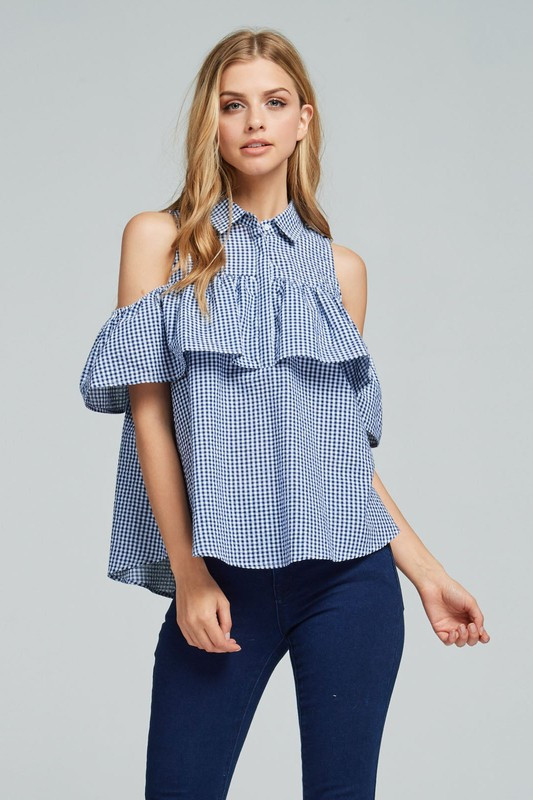 Silver and Gold Boutique: Gabi Gingham Ruffle Top $42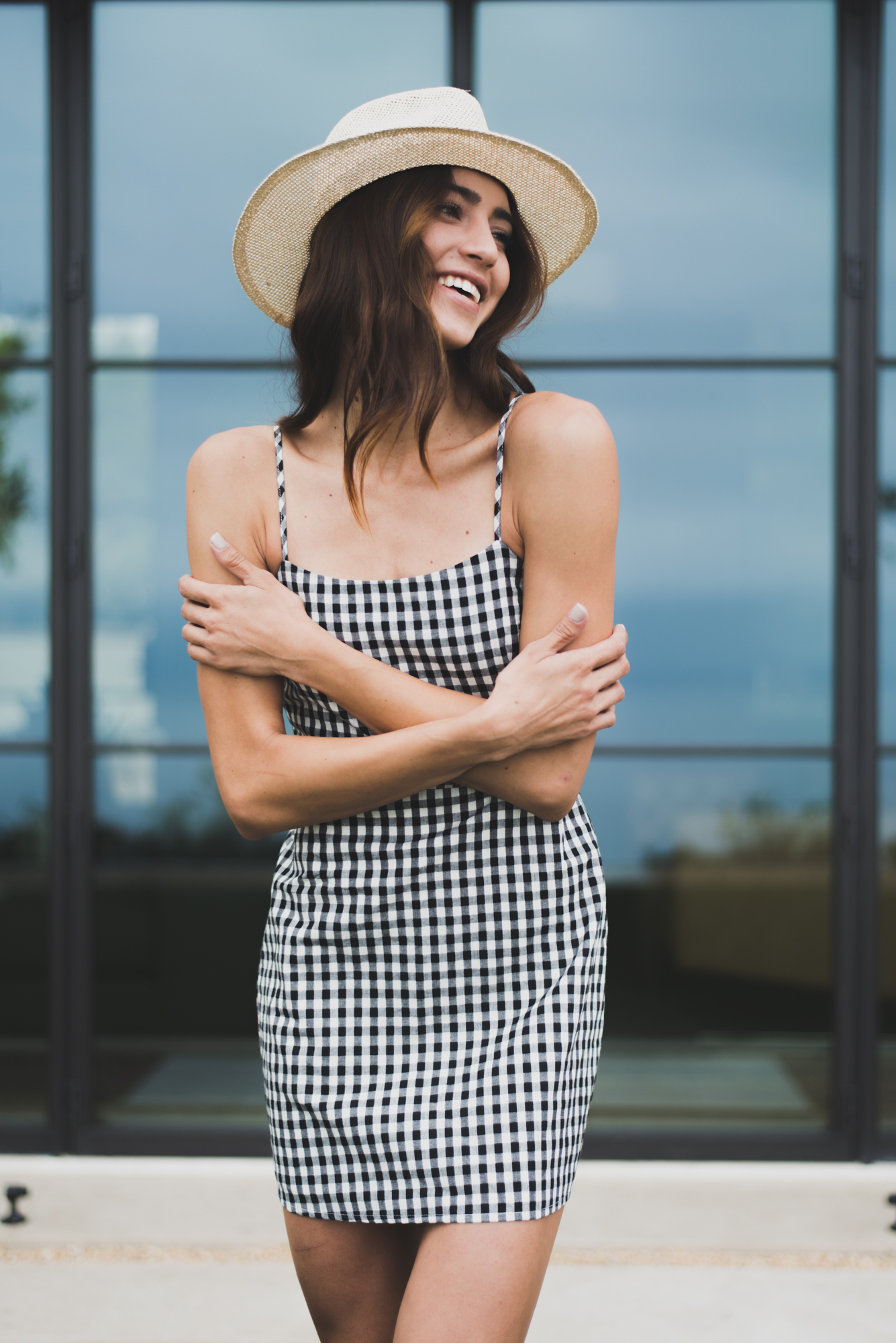 Huxley + Harper: Gingham Mini Dress $39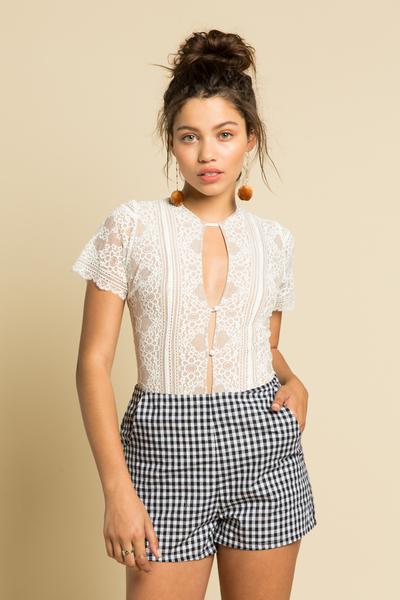 Prism: Gingham Shorts by Honey Punch $38
All Photos Sourced from Pinterest unless otherwise Credited