2017 Engagement Ring Trends
Any time is a good time to get engaged. Am I right, ladies? Do you see a sparkly diamond ring in your future? If so, this one is for you. An engagement ring is arguably the most important piece of jewelry you will ever own. It's a symbol of love between you and that special someone. And it's something you will look at everyday, ideally for the rest of your life. So, as you start your search for the perfect diamond ring, we're here to help you along the way with this years top engagement ring trends.
As with anything style related, trends come and go. But what about engagement ring trends? Do they change much? As we started doing our research, we knew exactly who to ask to answer all of our questions. Mark Patterson is our go to when it comes to the world of fine jewelry. They make the most exquisite jewelry, and are some of the leading trend setters for fine Jewelry in SoCal.
When talking about engagement ring trends of 2017, we wanted to know; What diamond shapes are popular? What settings are the brides of 2017 looking at? And of course, what is out?
 
Pop of Color
Looking for something different than the traditional diamond ring? You're not the only one! While the diamond is still, and will most likely always be, the most coveted stone for an engagement ring, bride's to be are starting to think outside the box and are straying from the conventional.
Sapphires, black diamonds, grey diamonds & morganites are adding a pop of color to the hands of future brides. Not ready to go all in on a colored stone? Consider gemstone accents, paired with a diamond.

pinterest

pinterest
Rose Gold
Want a pop of color without adding a gemstone? Choose rose gold. Rose gold continues into 2017 at the most trendy metal, and is a top choice for those in search of the unconventional. A plus.. the rose gold really helps the diamond to pop!
Not only are brides choosing rose gold bands and settings, they are choosing to mix metals. That's right, it doesn't have to be 100% rose gold, or any metal for that matter! If you think you can't mix metals, I'm hear to tell you, you CAN! Mix your platinum engagement ring with a rose gold wedding band, or visa versa.



Oval
Oval shape diamonds are taking center stage in 2017.  Some may attribute the start of this trend to Jojo, the bachelorette who got engaged with an oval diamond last August. Whatever the catalyst, ovals are in high demand, followed by cushions cut diamond.

No More Halo
Let the center stone do the talking. We're all familiar with the halo setting; a soft outline of diamonds that surrounds a larger center stone. While this setting still remains trendy, as it enhances the beauty of the center stone, it's time to let that center diamond shine on it's own. Women are thinking a little more classic and refined, focusing less on the setting and putting greater emphasis on the center diamond.
Brides who feel the more diamonds the better, really step outside the box and opt to ditch the center diamond all together. Instead go for a beautiful large diamond band. Is that a little to extreme for your taste? That ok! Go for a larger, more significant diamond eternity band paired with a solitaire, set with a beautiful center diamond. And there is always the classic 3 stone engagement ring, of course.



Vintage
Out with the new, in with the old… well kind of. Are you looking for a ring that reminds you of something your grandmother wore? So are many other brides to be. Jewelry designers are noticing a demand on texture and metal finish, to give their new ring a vintage feel. Details like milgrain, a beading detail on the metal that embellishes antique jewelry, are sought after as this vintage inspired trend gains popularity.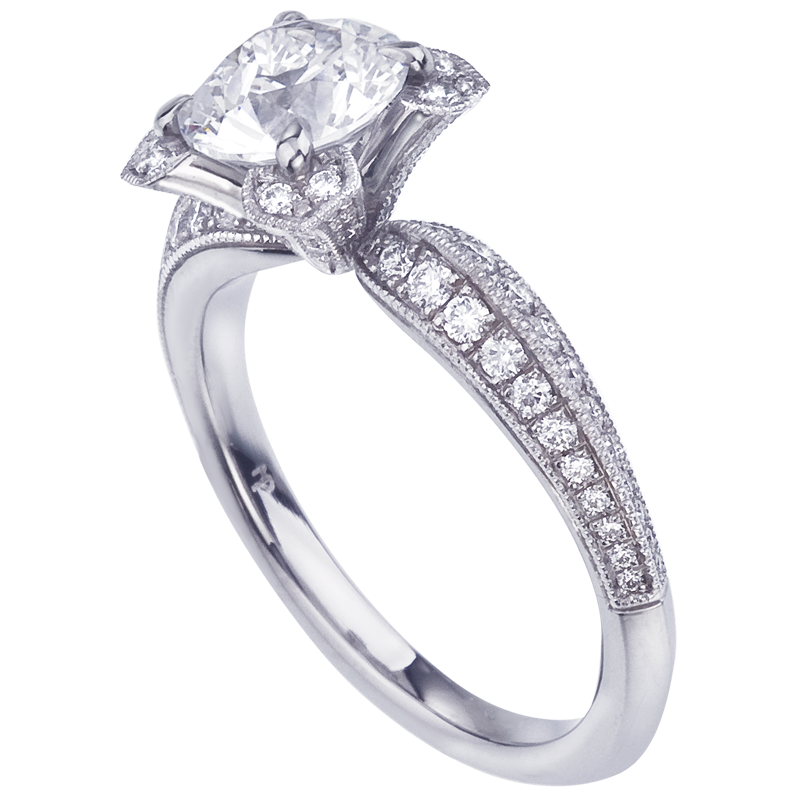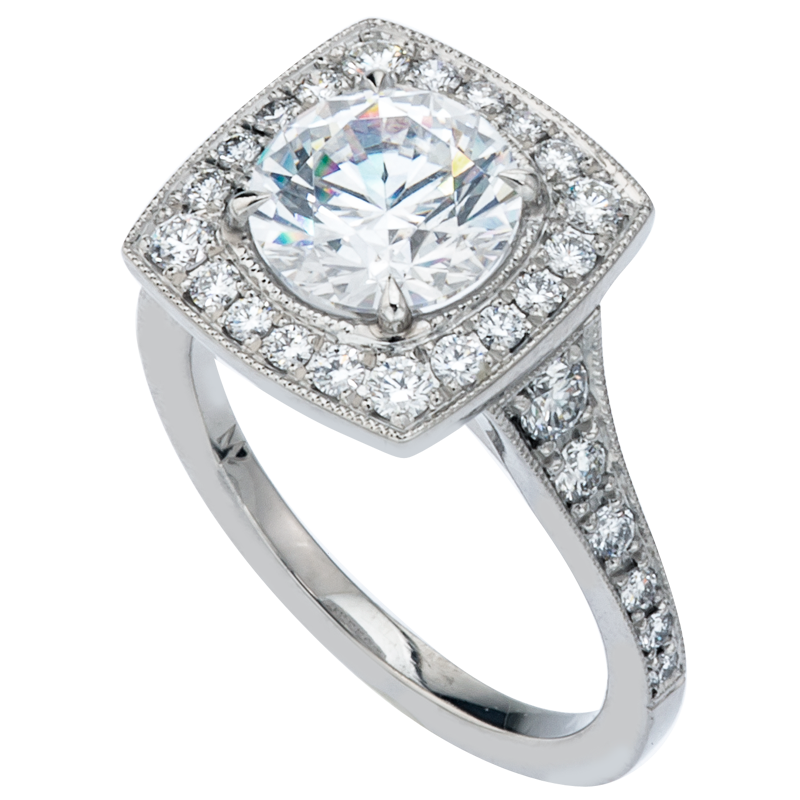 The Knot
Special Thank you to Mark Patterson for giving us the scoop on the hottest engagement rings trends of 2017!
What is your ideal engagement ring? Tell us in the comments below!
All Rings sourced from Mark Patterson, unless otherwise noted