Blush Tones and a Touch of Ruffle
Inspired by Pantone's Color of the Year, Rose Quartz, we published our Don't Blush Editorial a few weeks ago. Since then, I've fallen even more in love with the color and have been on the search for more blush tones to add to my Spring wardrobe. I'm not typically a huge fan of bows and ruffles, but I pretty much live in some version of a distressed skinny jean and I'm always on the hunt for a fun new top to pair them with, so when I saw this blush top at Stitch & Feather (also comes in black and white) I thought, lets try it. To my surprise, what I loved about the blouse was the neck tie and the ruffle detailing on the sleeves… who knew! This is the perfect example of why, when shopping, it's so important to try new things! Most people have a tendency to stick with what they already know looks good on them (myself included), but we end up with multiple versions of the same piece. Fashion is all about taking risks and trying new things. So next time you see something you maybe kinda like, but just isn't you, Try it on!!
A note about the shoes: I'm a sucker for a neutral, peep toe bootie. They can be worn with everything from jeans to dresses, and are seasonless here in Southern California. Not to mention, these are super comfy!!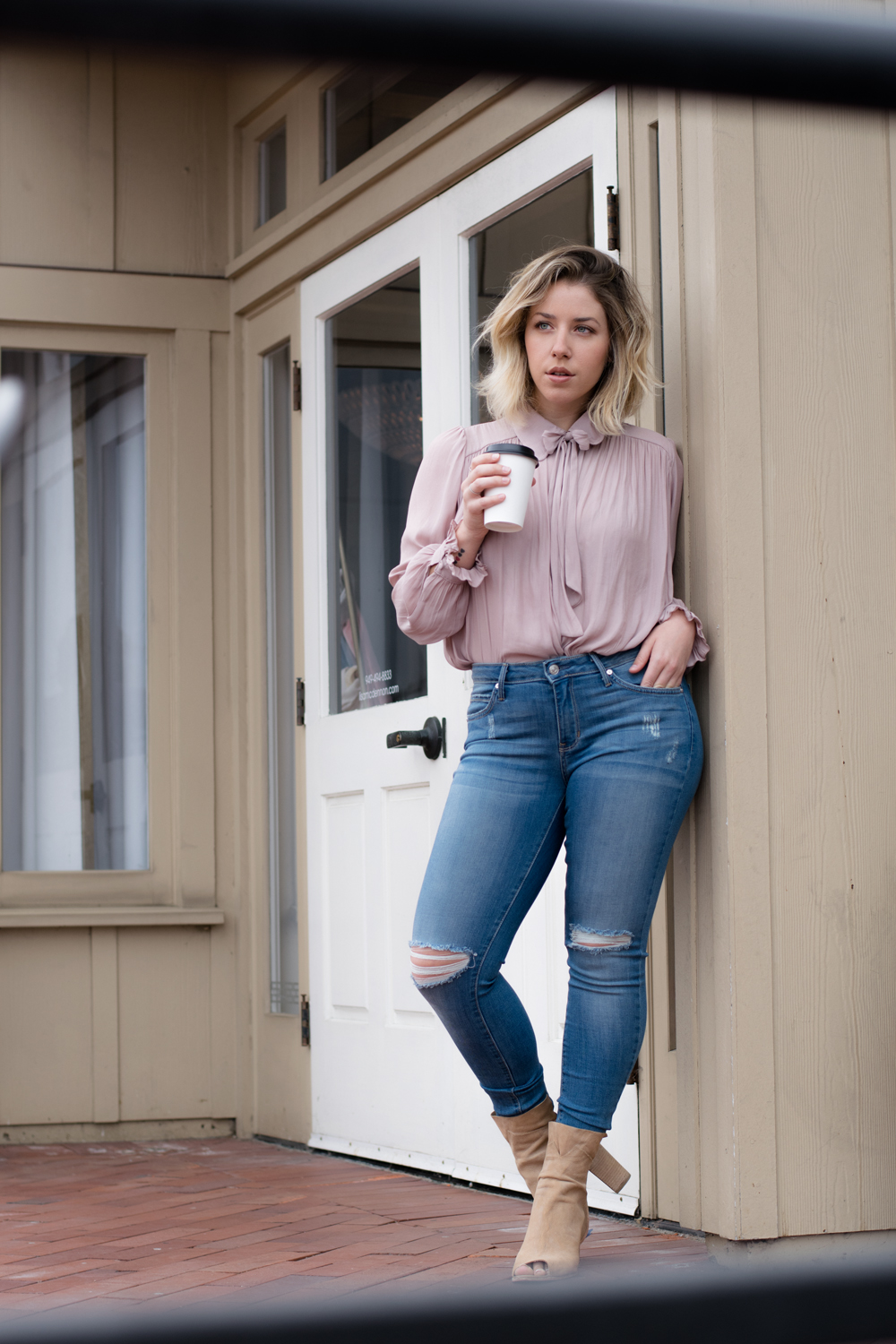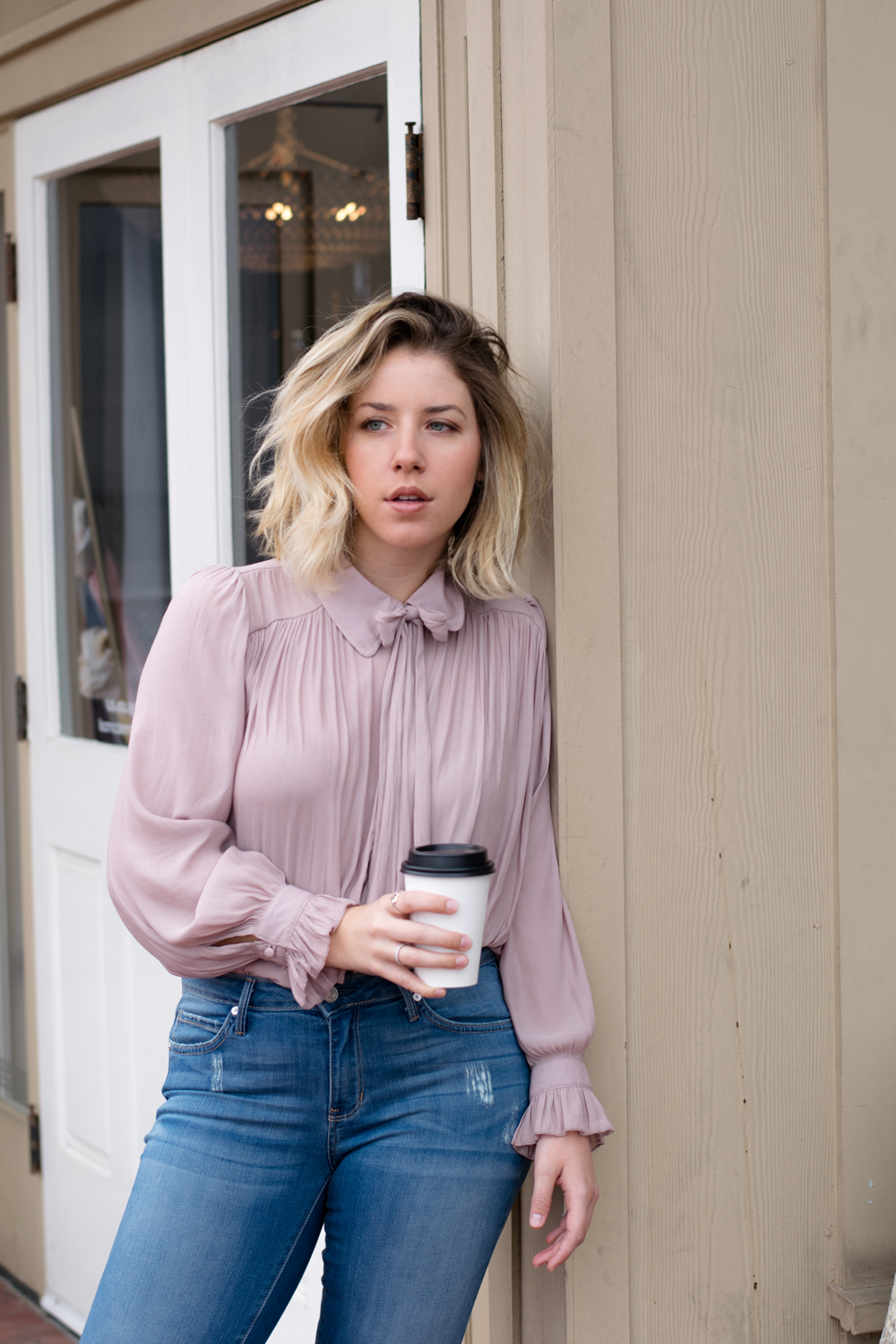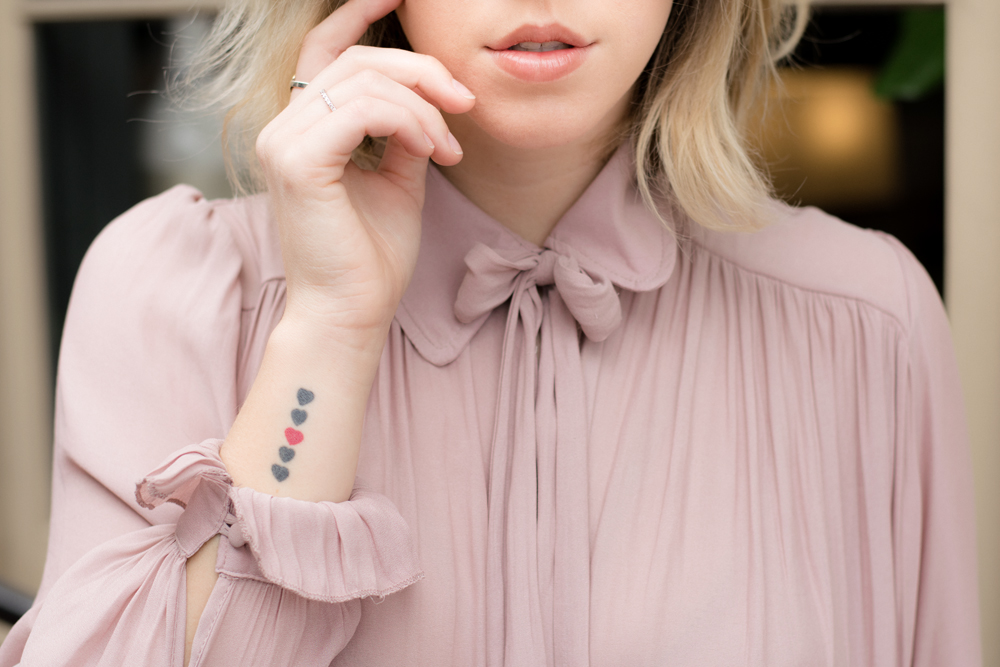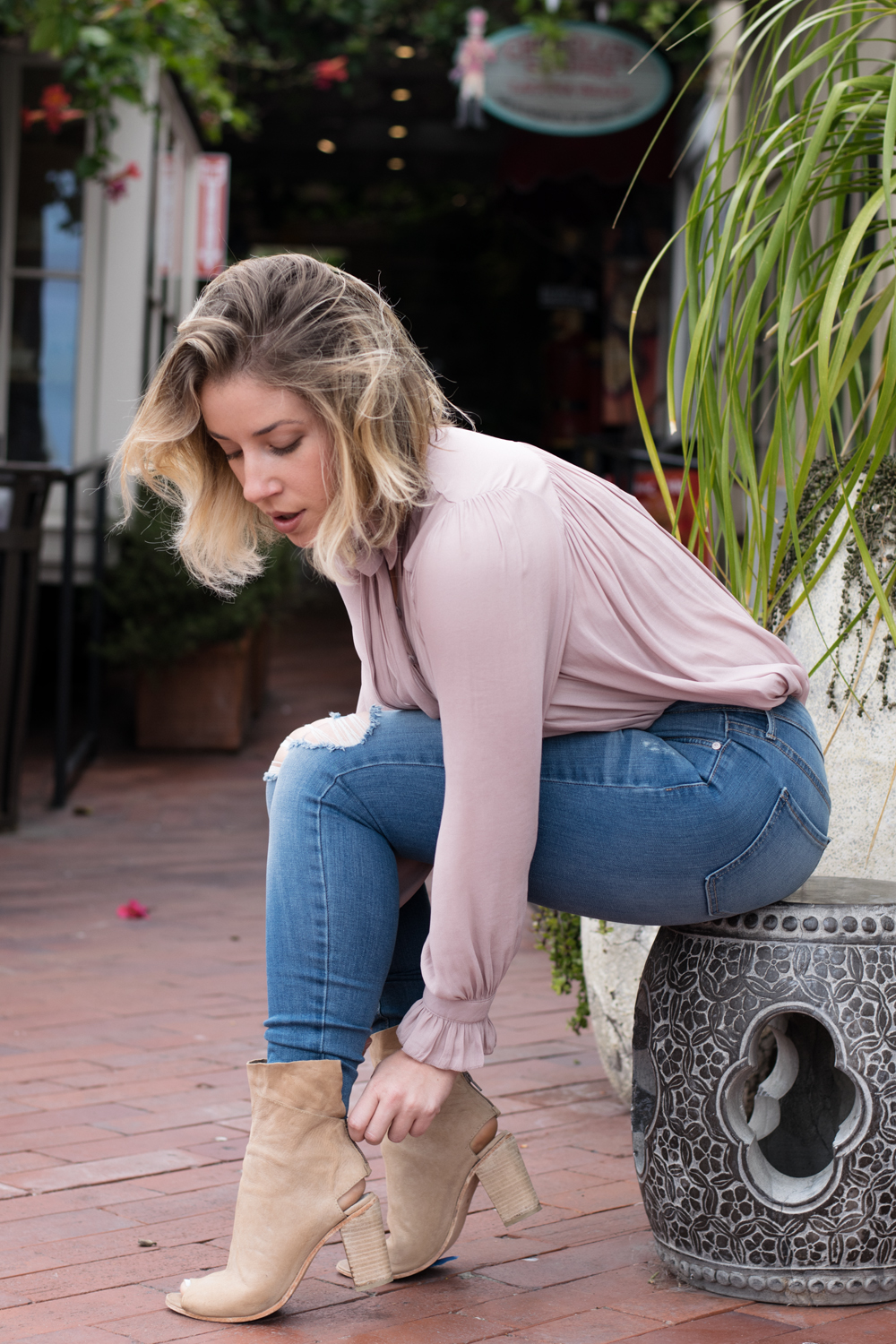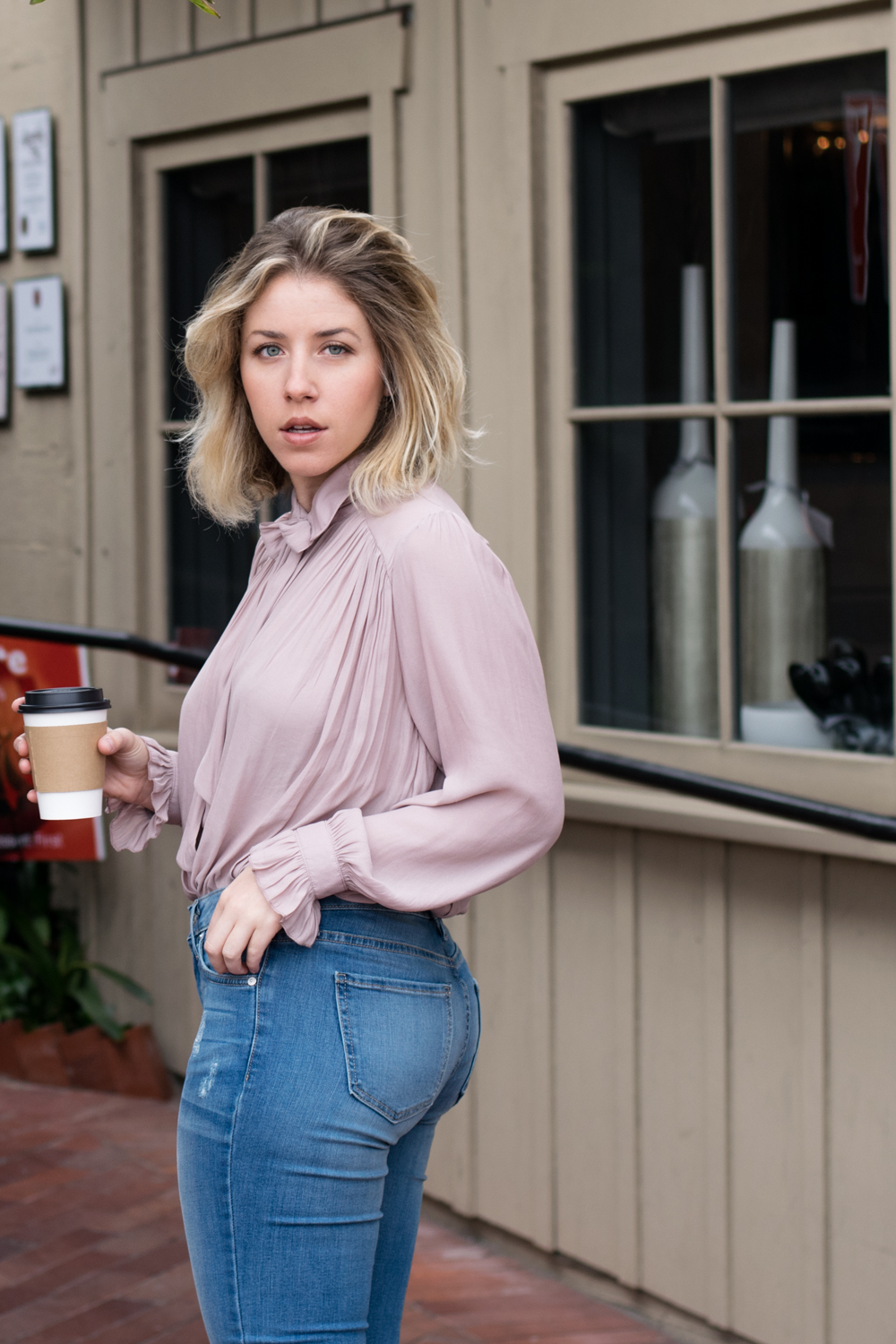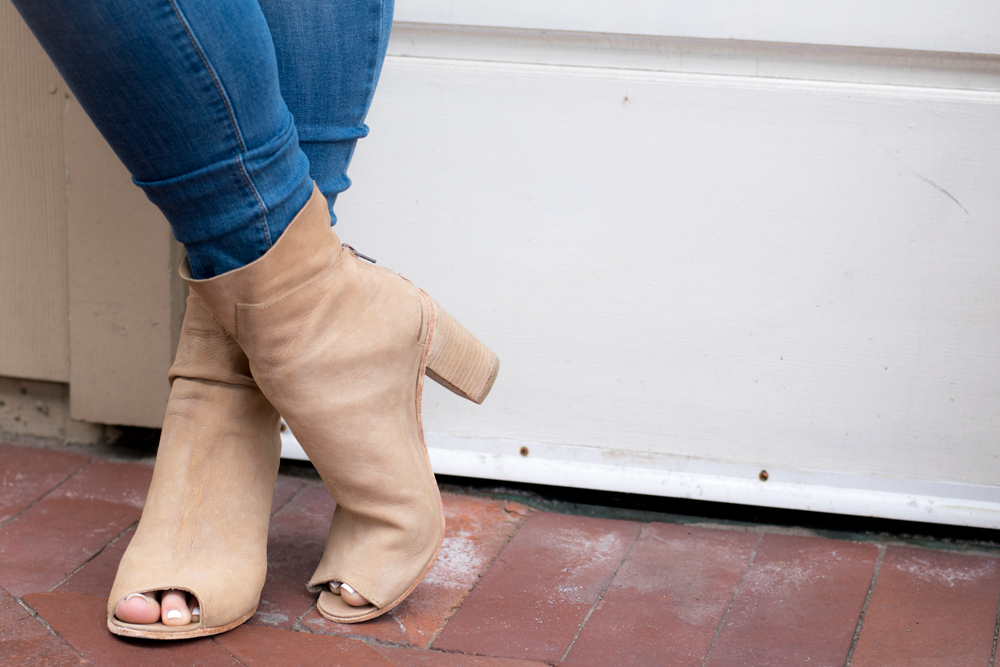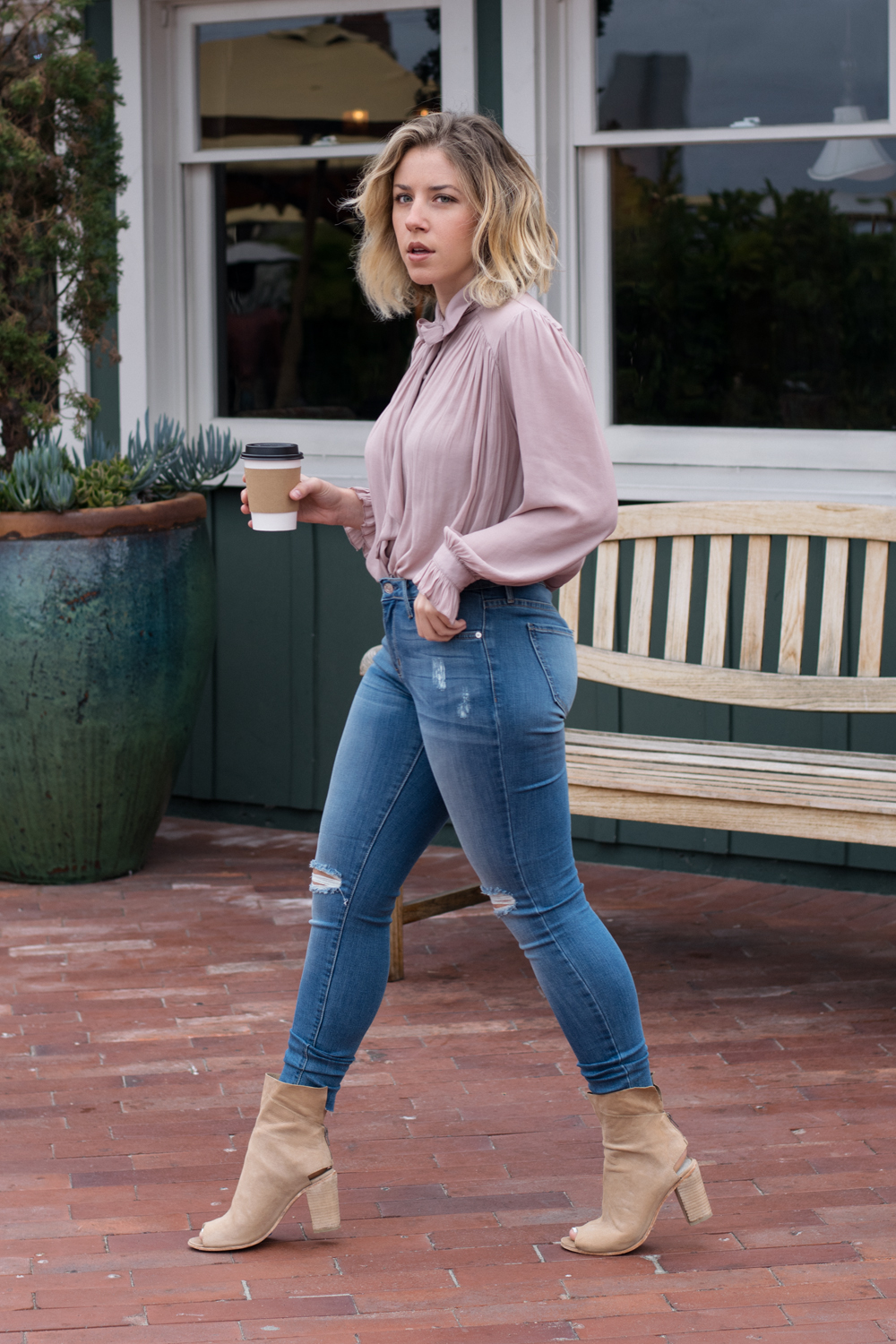 Top & Jeans c/o Stitch & Feather// Booties: Free People from Seaside Soles
Natalie Dickens photographed by Rachael Dickens