Style + Beauty Expert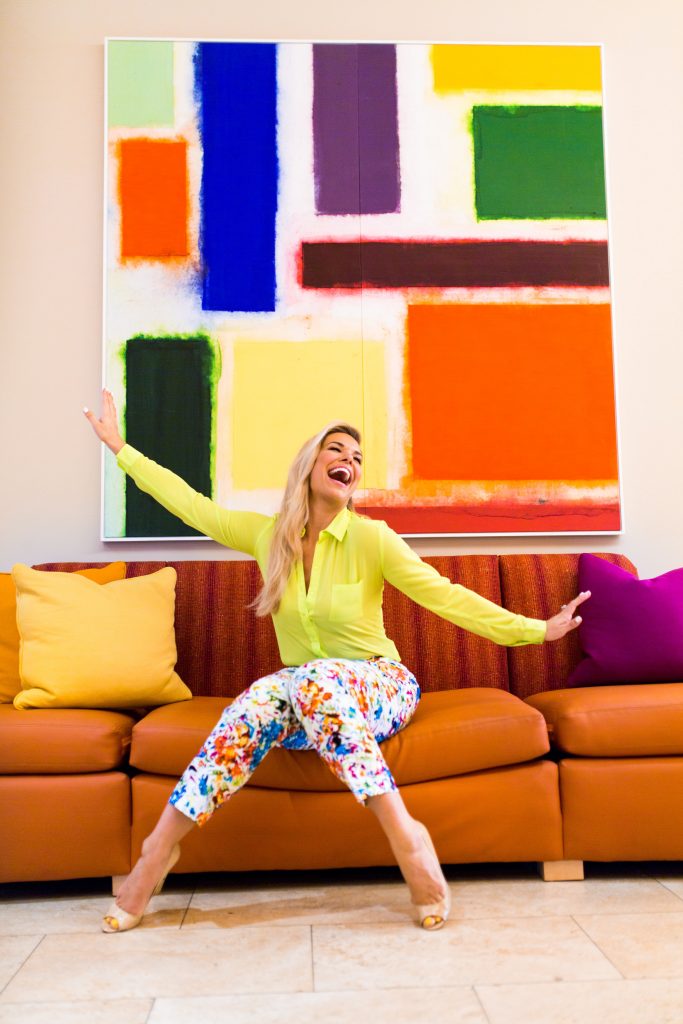 As you well know, we love to highlight local, stylish babes in the community, and it was no question who the perfect choice was for May. Never ending smiles and laugh until you pee your pants moments are what you get when spending time with Emily. Her fun personality, great sense of humor, and bright colored wardrobe means there is never a dull moment when Emily is around.. And thats exactly how we like it!! If you don't know Emily Loftiss, it's time to get to know her!
Southern Born Emily Loftiss is the "Queen of Everyday Glam!" A former pageant queen and Radio City Rockette, with a love for fake eyelashes and rhinestones. Emily's stand out, charming southern personality mixed with her love of fashion has sent her on a wild ride from fashion weeks to national television. With an international readership from over 170 + countries of her popular blog "Loftiss Says", Emily has been a featured contributor on Huffington Post, AOL Beauty, Chic.tv, Brides, Southern Living and Red Carpet 101 as well as a Style and Beauty expert on NBC "The Steve Harvey Show," CBS, "The Insider", "The Real", "Hollywood Today Live," "Boris and Nicole," regular guest on "Good Day LA," MTV's "Made" and part of OK!TV's Style Team.
She was named "the IT girl" by Rivera Magazine (Modern Luxury) and Henri Bendel, and "One to Watch" by Southern Living Magazine, spokesperson with brands as Trina Turk, Old Navy, RoC Skincare, Birchbox and Instyler. Emily's passion though, is helping real women on a budget feel just as glamorous as the celebrities she styles for Hollywood's Red Carpets. She's passionate about helping women of all sizes navigate trends, find a good tailor and play up their best assets! www.emilyloftiss.com
In the Know, Places to go with Emily
We all need that morning fuel, Where's your go-to coffee spot?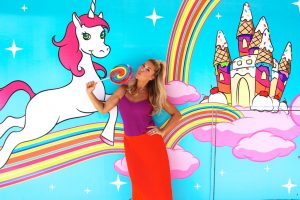 Here's a big shock I'M NOT A COFFEE PERSON!!!! I'm an energy drink type of girl. I start my day with Advocare's Spark, throw it in a to-go cup and run to whatever I have that day. If I have time to chill and write some emails, I like to have tea at Coffeebar Byul. They make speciality tea using tea leaf shavings which makes it so fresh! The place has the best energy. 
What's your favorite meal.. Breakfast, Lunch, Dinner? And where do you go to get it?
I'm definitely a night owl. Supper for me means a group of my favorite people gathered around a table laughing and enjoying some delicious food. My husband is a GREAT cook. We like to get a beautiful piece of meat at The Butchery Quality Meats, marinate it, grill it up and invite friends over.
On your day off, where is your favorite place to go/thing to do?
A perfect day off to me is hitting reformer class then a day of chilling at the pool, listening to country music, reading some fashion magazines, then going to a movie that night (baby, popcorn and a diet coke please!). I love Cinepolis or Island Cinema. I will never get bored of watching romantic comedies! I'll go alone or drag a friend with me.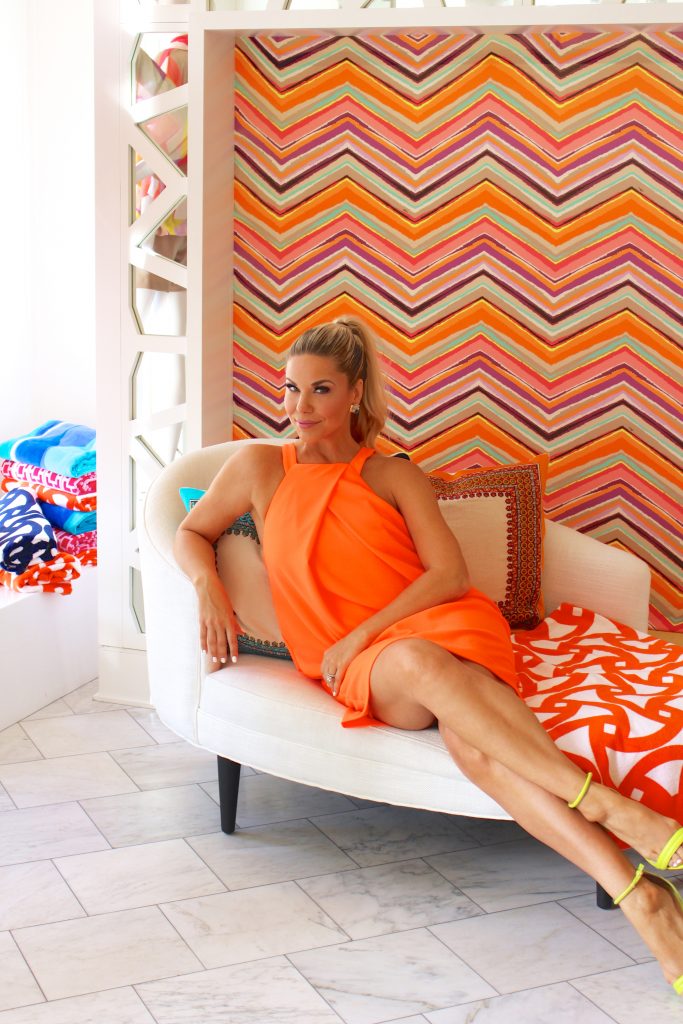 Do you have a secret/favorite spot in orange county you always take out of town friends?
I am always in my happy place when I'm on the water, so I usually like to rent a Duffy boat, pack up a picnic with a beautiful cheese board and champagne, and cruise around for a few hours in the Peninsula. The Beachcomber in Crystal Cove is also a really nice place I like to take my friends. You can't go wrong with beach front dining and the Big Bad Bloody Mary! My favorite places are quiet Victoria Beach and of course Balboa. That small town charm of Balboa reminds me of my hometown of Thomasville, Georgia which warms my heart every time.
What's your cocktail of choice and where's your favorite spot to have one?
Union Market at The District is a cool little spot. All local shops and the mixolologists at Central Bar are genius. You tell them what you like and they create something on the spot. I'm a champagne girl myself. The bubblier it is, the more I like!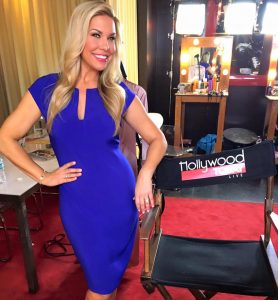 What do you and your girl gang do for fun?
Most of my friends are super active (and former dancers) so we'll usually do a Pilates reformer class, boot camp, soul cycle, or a hike in Crystal Cove or the Laguna Coast. Then follow it up with a nice brunch spot or just hang out by the pool/ocean with a cocktail, listening to music, and enjoying the beautiful Orange County sunshine. When you do something active to start off your day, you don't feel bad drinking your calories later 😉
When its time for date night what's your favorite place to go/thing to do?
My husband and I loveeeeeeee dressing up for date night. I will always love Broadway in Laguna which was our go-to date night spot. A drink at The Rooftop then dinner at Broadway. Now that Amar has opened VACA (which is right down the street from me) we go there a lot. 
Style & Beauty with Emily Loftiss
How would you describe your personal style?
I always say I'm "Everyday Glam." I like to throw items on that you normally save in your closet for special occasions and wear them on a random Tuesday. What's the point of having pieces you adore and never wear? My motto is "Dress Everyday like it's New Year's Eve!"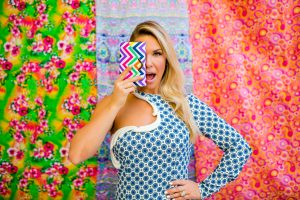 What is your staple clothing item?
I don't have a staple item but I do have a staple color. Somehow the color orange has taken over my life. From my car, my laptop, my phone case, nails, lipstick, clothing…you name it! I'm basically Barbie with her pink but exchange that for orange. I honestly don't feel like myself when I have on dark colors.
Are there any spring/summer fashion must have's you're lusting after?
I really am a thrifty shopper. I will stalk something until it's on sale. My two purchases for this summer were my Elina Linardaki pom pom sandals. I ordered them from Greece and had to wait 7 weeks for them. They are ridiculous in every way and I'm in love with them. They look like a party on your feet. Then I bought the Rebecca Minkoff tassel purse to pair with them. Lusting after….hmmmm I get inspiration from major designers but rarely go after that exact piece. I like that you can't buy my exact look on a mannequin somewhere. But accessories are the way to my heart, so probably something from Alexis Bittar.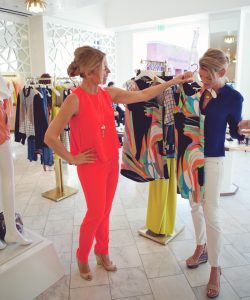 If you could only leave the house with on thing out of your makeup bag, what would it be and why?
I'm a blush girl. I always have to beg makeup artists to put more blush on me. I feel my best when I have color on my cheeks.
What are your top beauty essentials?
Ohhhhhhh yessssssss!!!!!!!! I can talk beauty products all day.
Face: All RoC skincare products
Body: L'Oreal Sublime Self Tanning Towelettes
Foundation: Giorgio Armani Luminous Silk Foundation -Worth the $. Trust me
Hair: L'Oreal Mythic Oil
Perfume: Michael Kors -My signature fragrance, Gardenias. Worn since high school
On the Go: Caudalie Beauty Elixir
For Camera: Georgia Beauty Lashes
If you are interested in styling sessions with Emily Loftiss- check out her website www.emilyloftiss.com. And make sure you follow her on Instagram, Snapchat and Twitter. She is always on set or on the go and you want to stay in the mix!
All photos provided by Emily Loftiss