What We Wear
with OCSR Editor Natalie Dickens
Like Rachael, I wear many hats at OCSR, one of those involves finding myself in business meetings with clients on a regular basis. As a lover of fashion, I have to find that fine line between the need for a professional appearance and my love of fashion, which brings me to the reason why I love this look…I get the best of both worlds. Being that I am in my early twenties and have a petite frame, this high-waisted mini is age appropriate and works great on my body type. It accentuates my small waist and the pleating gives it a more polished, "work" look. There is not much to say about this white silk blouse other than it is FABULOUS. It can pair back to almost any business attire and every woman needs at least one great white silk blouse in their closet. As for the shoes, who says it always has to be a plain pump? Mix it up with a fun pointed toe bootie.
Why this works in the OC….
It's pretty simple to see the "why" in this simple chic look. A modern button down, full skirt, and fab shoes work on everyone. So this is a mini, if you're like Rachael and find it a little too short or maybe not age appropriate, change it out for a full midi. Simple modifications of looks you love to fit your budget, what you already own, or your body type is what you should do-ALWAYS make it your own! Just because we are getting ready for work doesn't mean we shouldn't have a little fun and incorporate our style.
As women we feel our best in clothes that both look and feel great. There are 2 components to the term "feel" great (1) there is a physical feeling of comfort (not to tight) & (2) it is the emotional way we feel about ourselves in our clothes. This is the "feel great" part that is essential to dressing. You can not pull off any look if you're second guessing what your wearing. The best styling tip I got from Rachael was simply this…. Know where you're going, how you want to feel while you're there, and dress accordingly.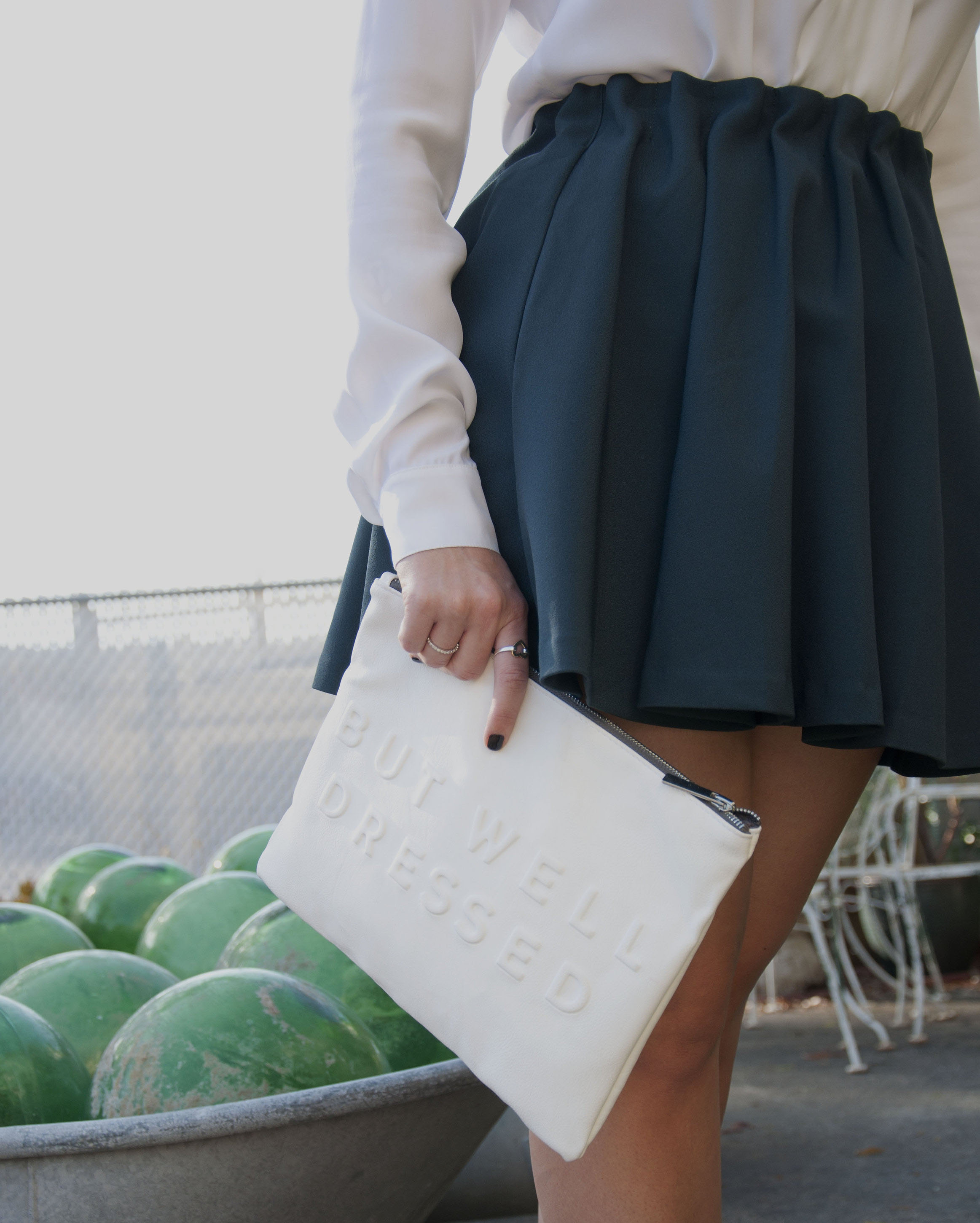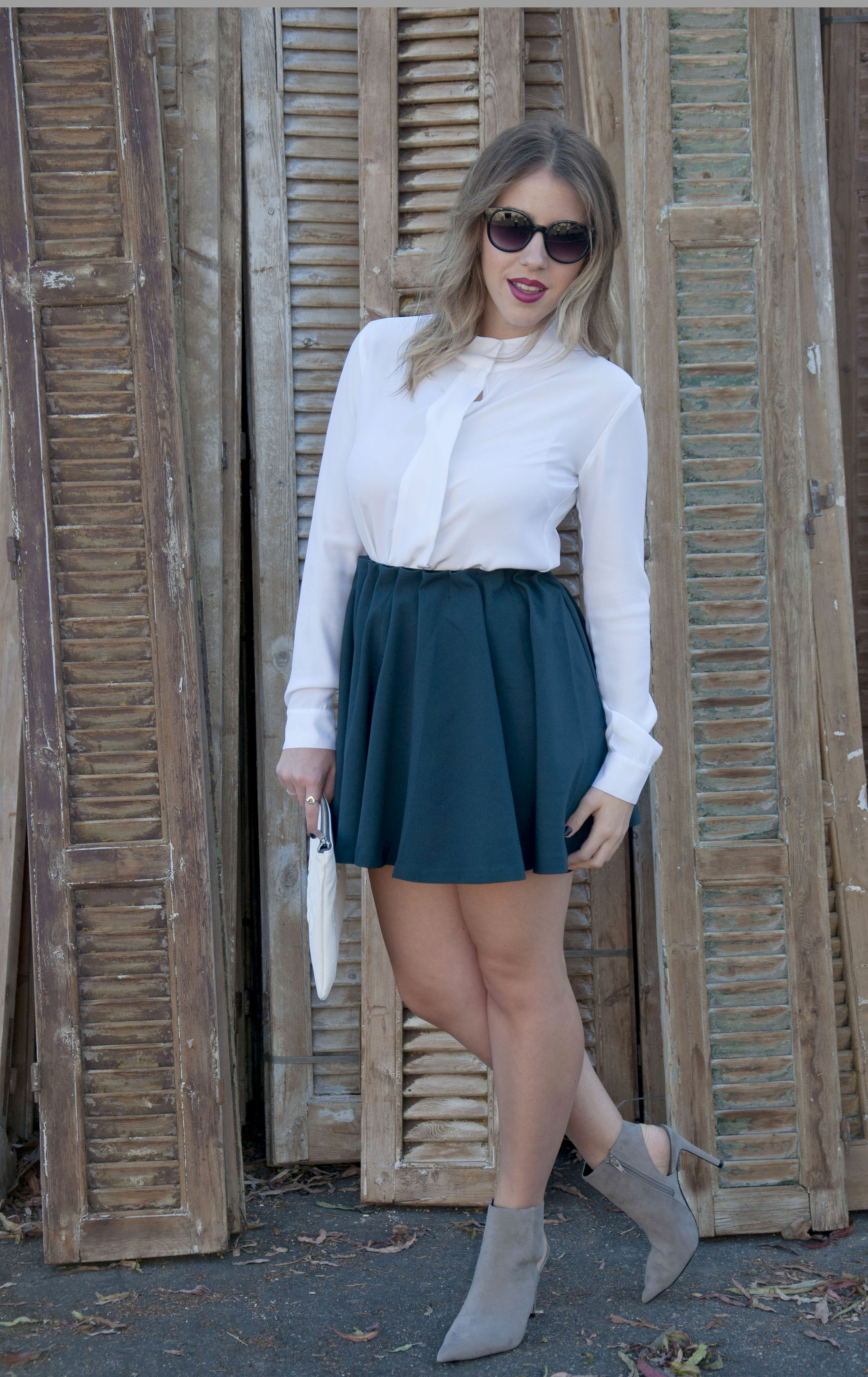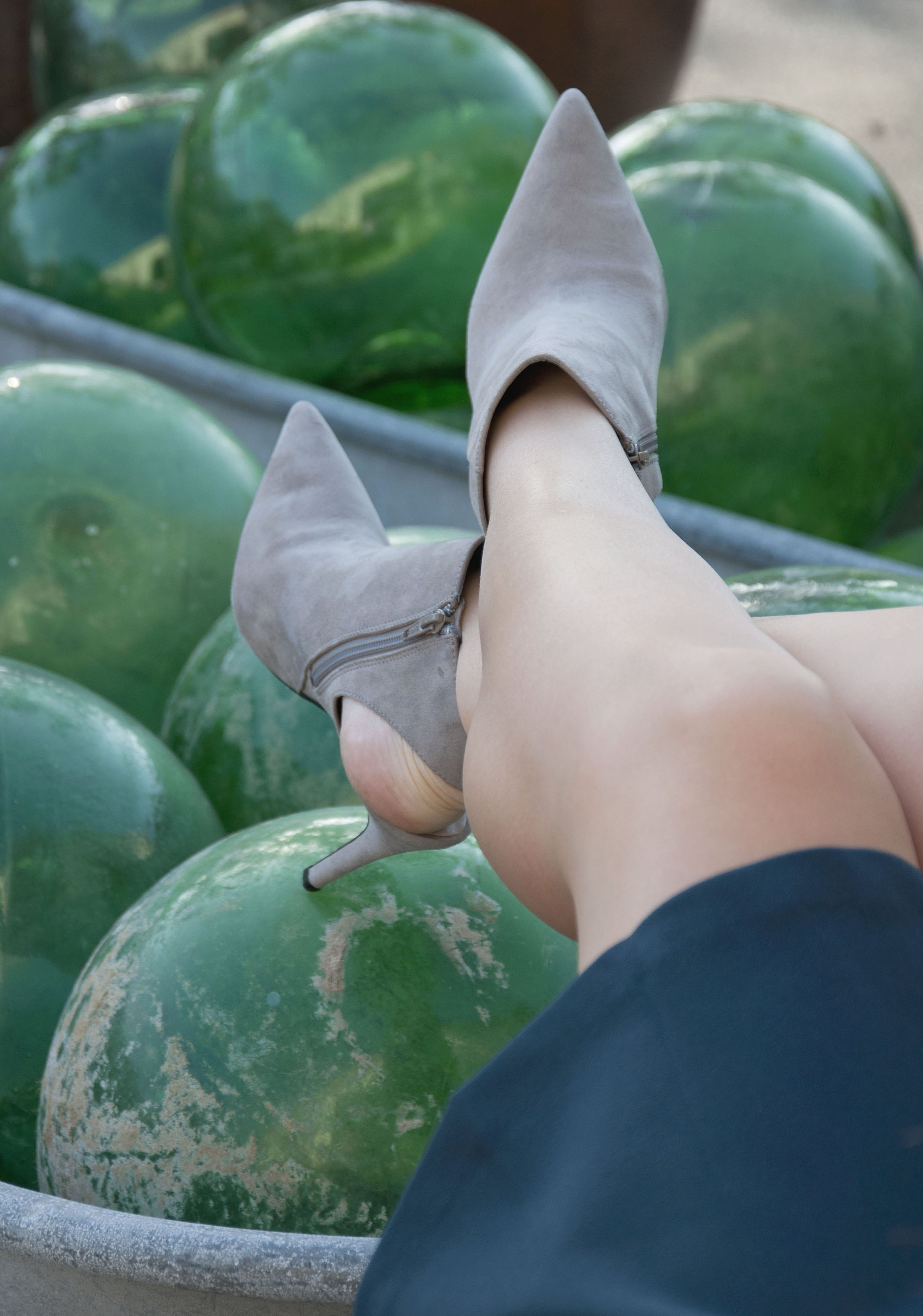 Top: Frame// Skirt: LUSH both from Z Collection// Shoes & Bag: Zara