BE INSPIRED
What is it about the hotel experience that makes us yearn to emulate at home?  Is it the perfect combination of furnishings and lighting, modern spaces free of clutter, clean, crisp linens?  Yes, to all of the above and don't forget the martini that greets you at the uber cool lobby bar!  Hotel designers are experts at creating spaces that allow us to breathe.  A blank wall that let's the art play center stage, a stack of books NOT surrounded by a dozen accessories, and the perfect combination of texture and color. Yes, the process can be a bit intimidating, but not if you know what to pay attention to.  And, most of all how to EDIT your stuff!  Think about relating hotel spaces to rooms in your home. Lobby=Living Room, etc. Here are three 'hip' boutique hotel spaces with a few 'How-To's' for bringing the inspiration home.~ xo Paula
SCALE
Playing with scale (mixing large with small) is a great way to get that 'WOW' moment that you feel in a hotel space…and yes, even in a normal size room.  Use an oversized floor lamp next to a standard height sofa to create a cool design statement.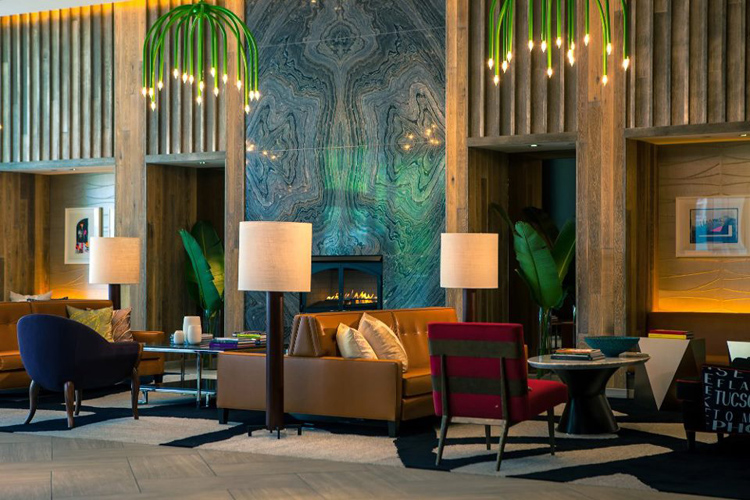 FLOAT THE BED
Float your bed away from the wall and use a narrow console as a table or desk behind it. Doesn't require a ton of space…just enough to walk around. Great for mixed-use spaces!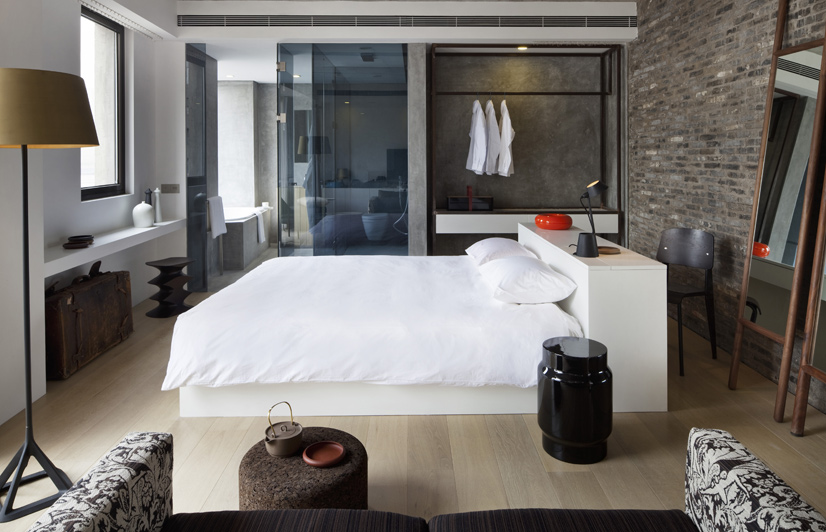 DRAMATIC COLOR
While I'm a fan of a neutral base and 'pops' of color, I also know what an impact one solid piece can have on a room.  Imagine how drab this room would be without this sofa?  Whether a sofa, chair or ottoman; make the color count!