Jumpsuits, Crop Tops & High Waisted Everything
When it comes to summer style, we all have our go-to's. Some say shorts, some say dresses and some of us live in bikinis all summer long. But for me it's all about jumpsuits, crop tops and high waisted everything. Why are these my go-to pieces? Let's start with jumpsuits… They're the ultimate no brainer outfit you can easily dress up or down with a quick change of shoes and accessories. And I mean come on, who doesn't love a good onsie? Crop tops + high waisted everything… this is my go-to because it is the most flattering for my figure. Plus the crop top and high waisted bottom combinations are never ending. There is no such thing as too many crop tops!
Scroll for 5 different ways I wear my summer style go-to's!
Swim Suit as a Top
Getting bored of your regular rotation of crop tops? Try wearing one of your favorite swim suits as a top. We live in swim half the summer anyway so why not take it off the sand for a change.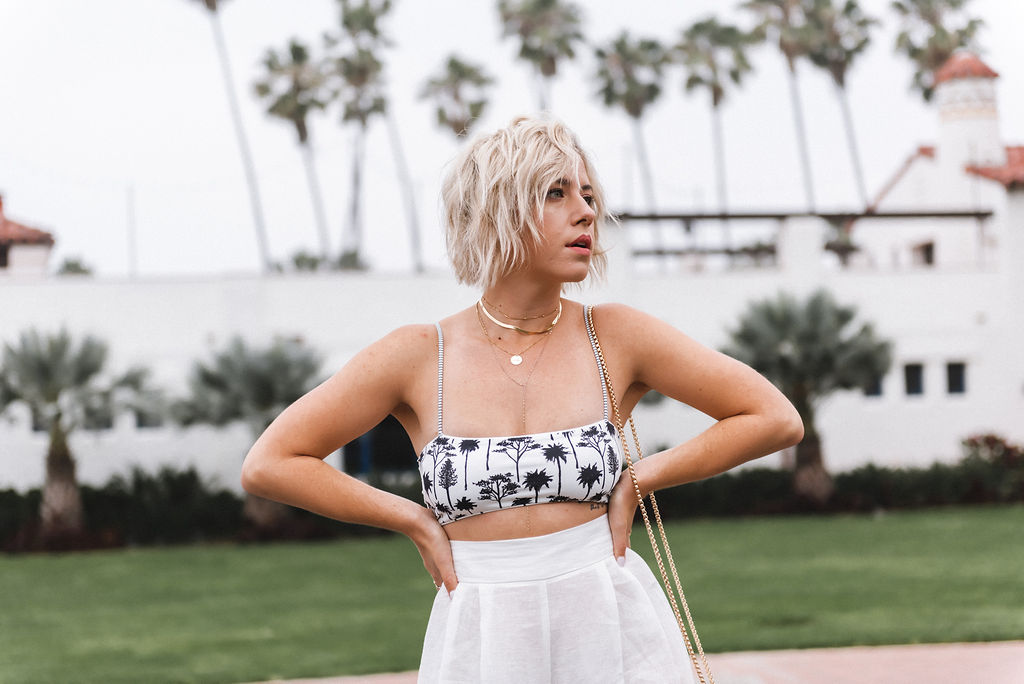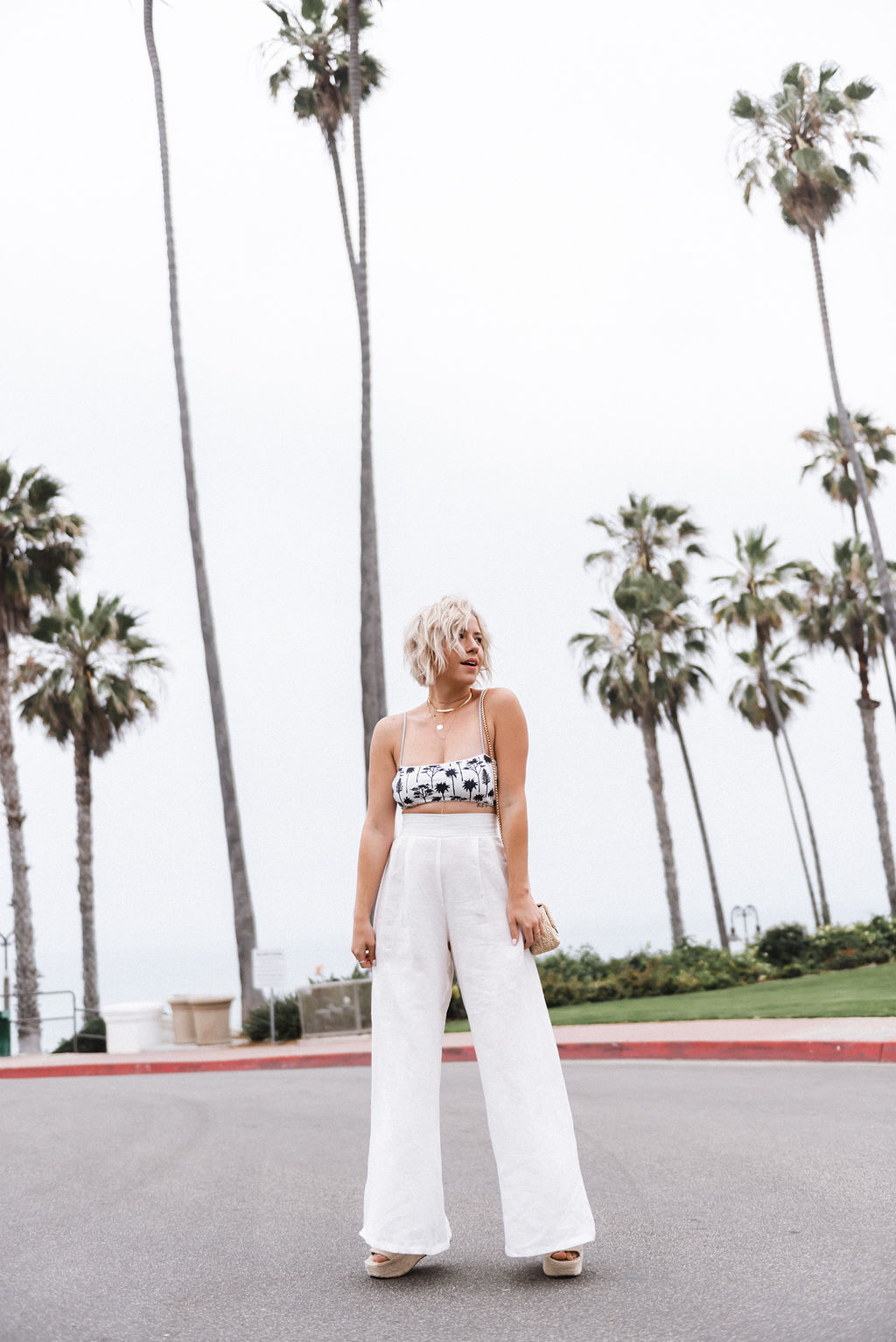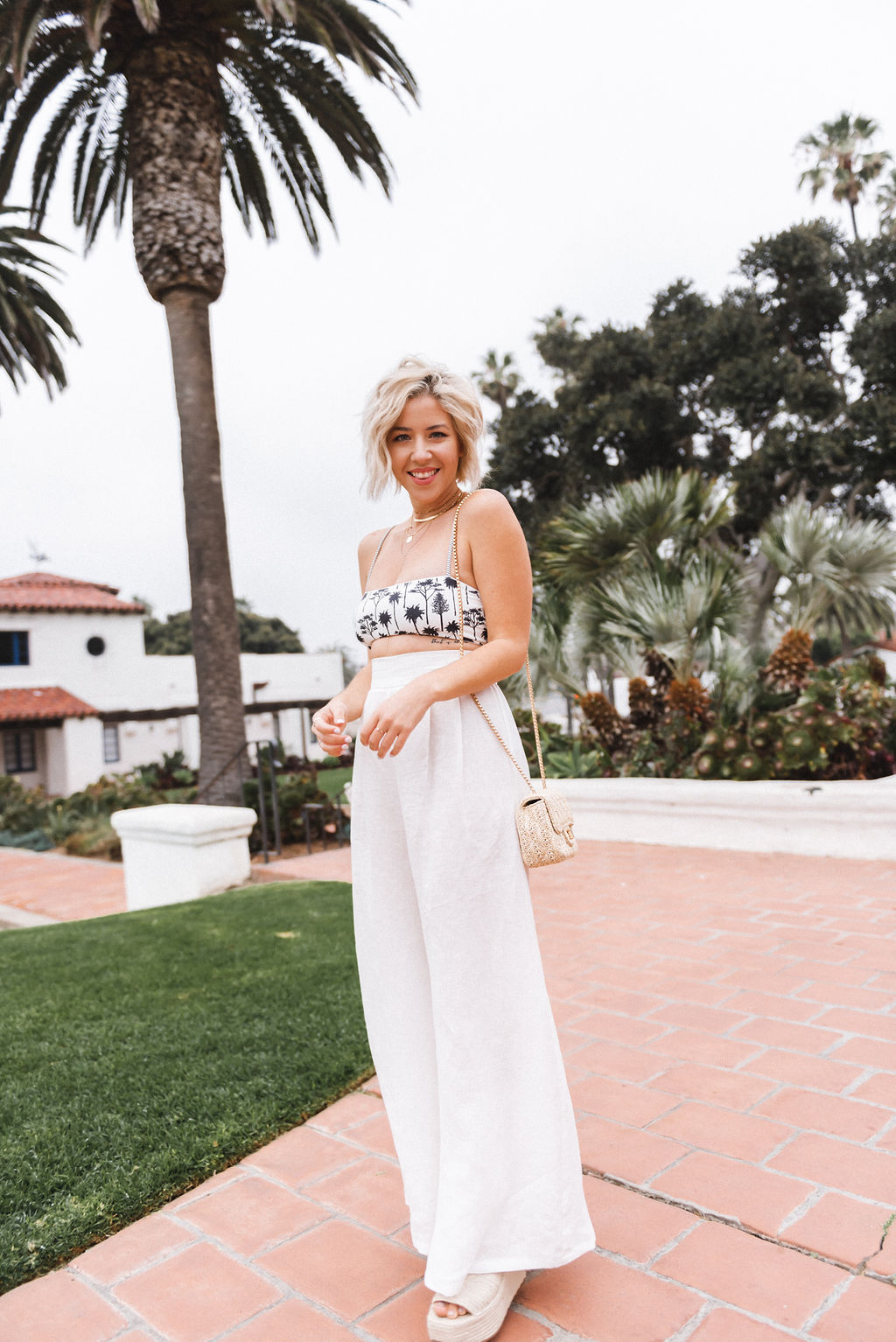 Is it a Set or is it a Jumpsuit?
If I've said it once I've said it a million times, I'm a sucker for a good jumpsuit. And this one is basically my 3 summer go-to's all in one. From the front looks like a high waisted pant and crop top set, but really is a jumpsuit.. I'm pretty sure it was made for me 😉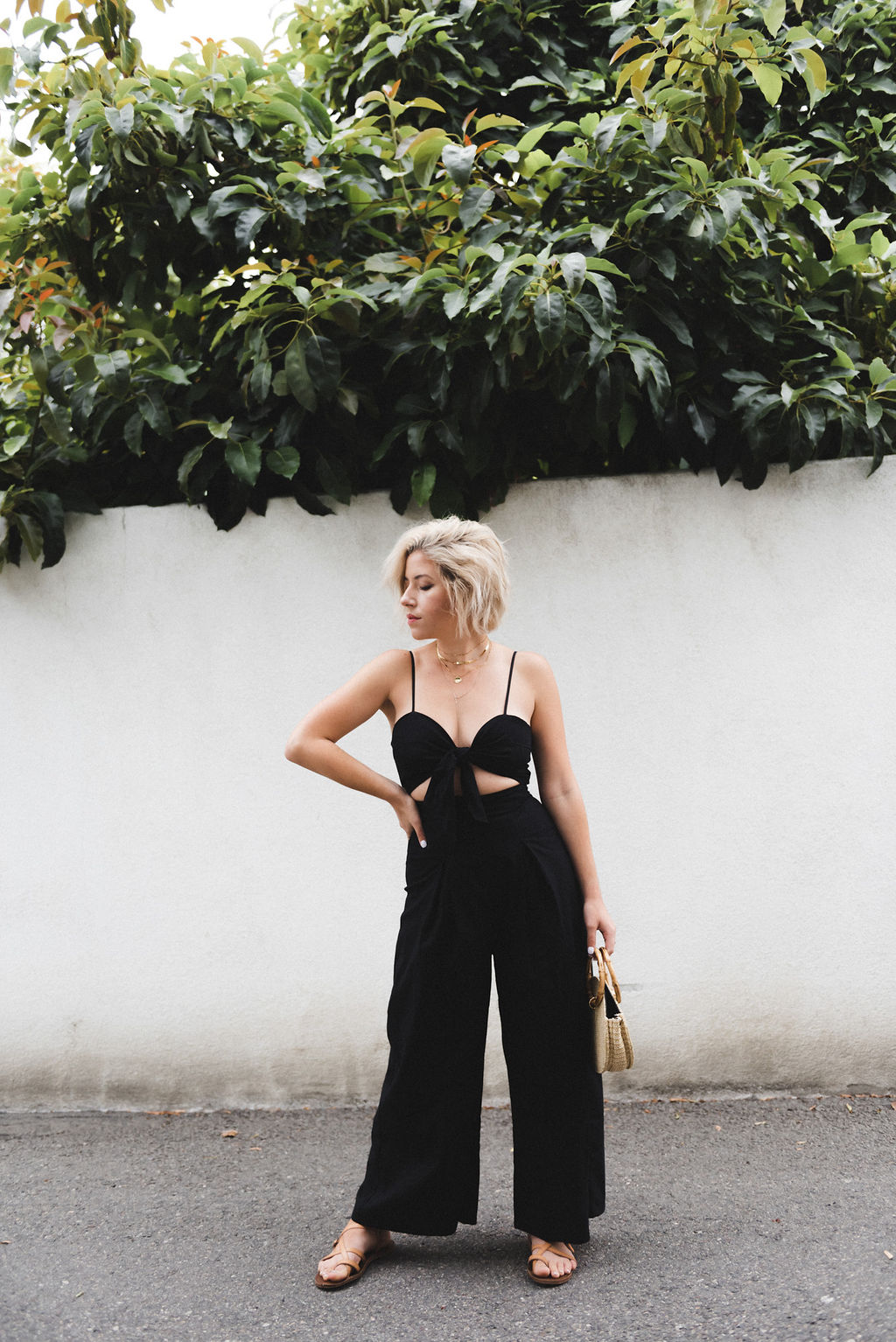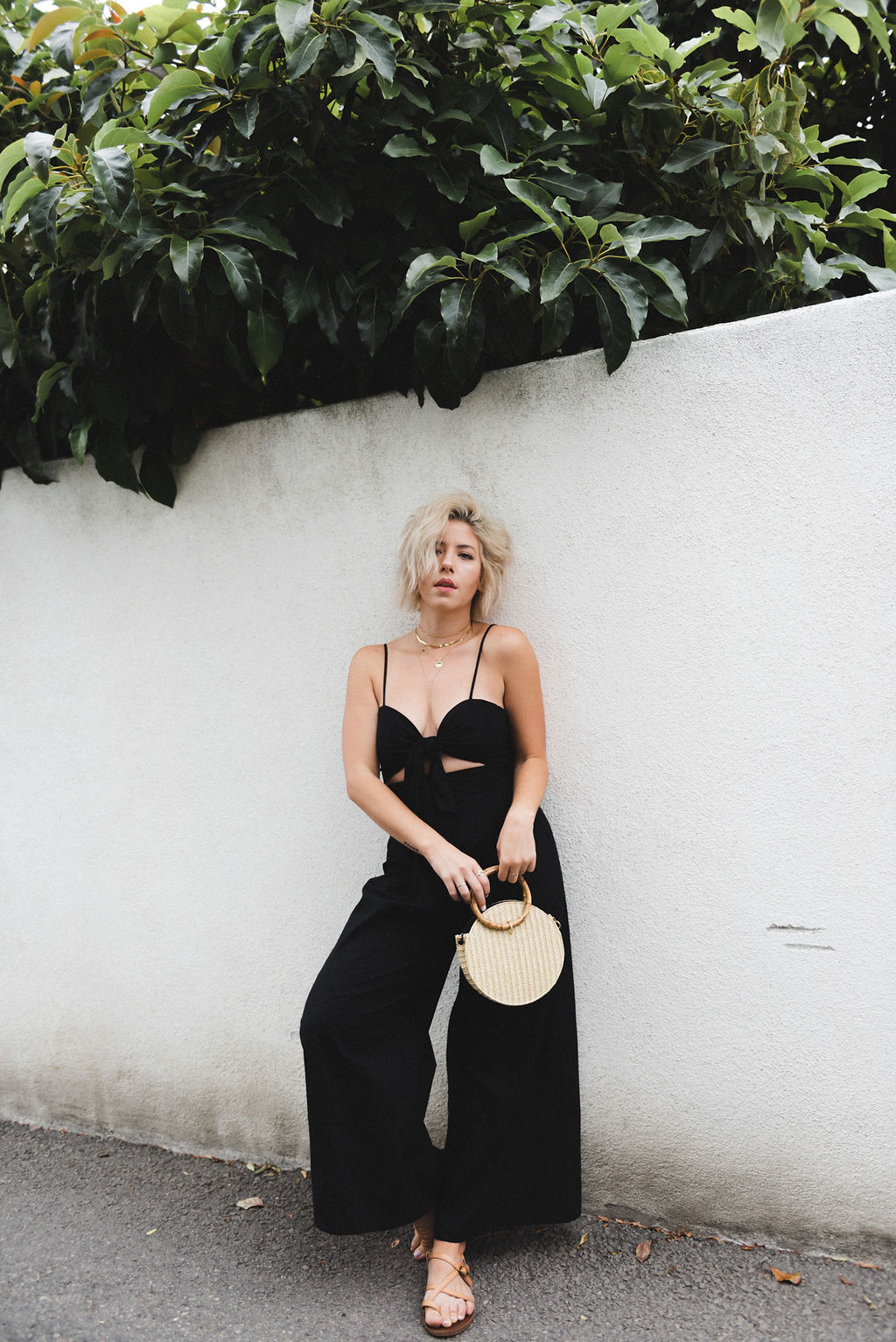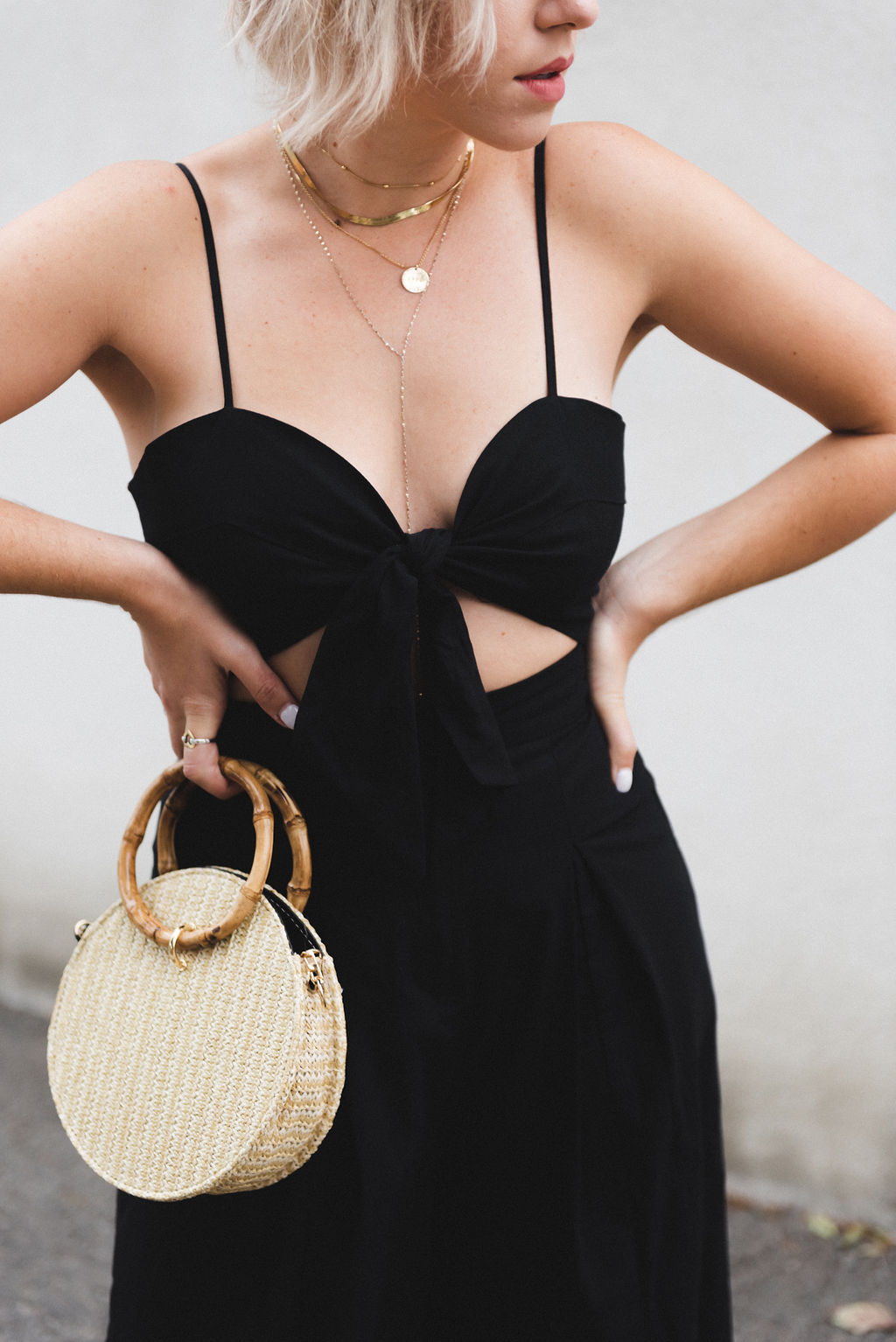 Matchy Matchy
Can you even make it through summer without a good matching set? Any season for that matter. Oh and can you tell I have a thing for tie tops…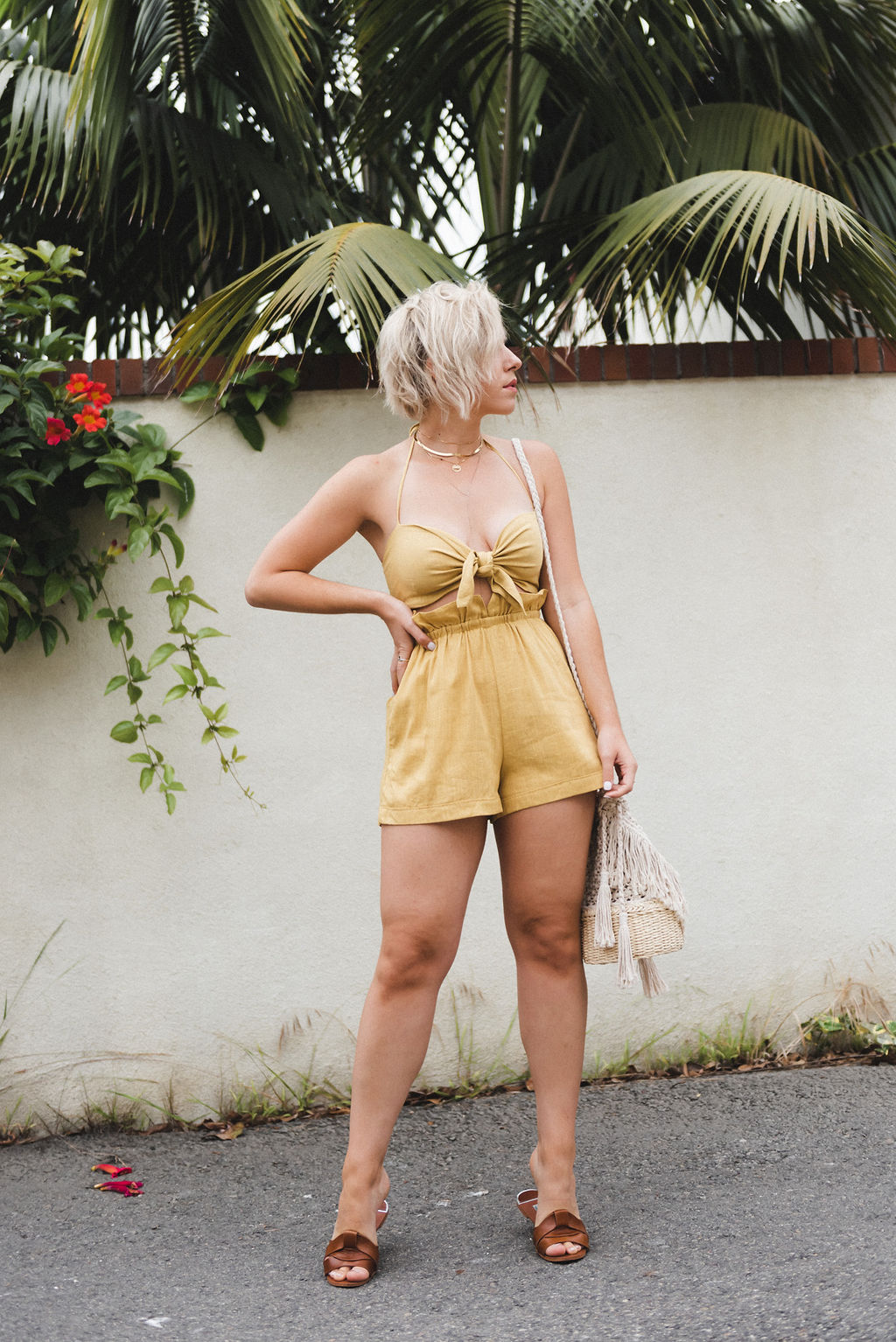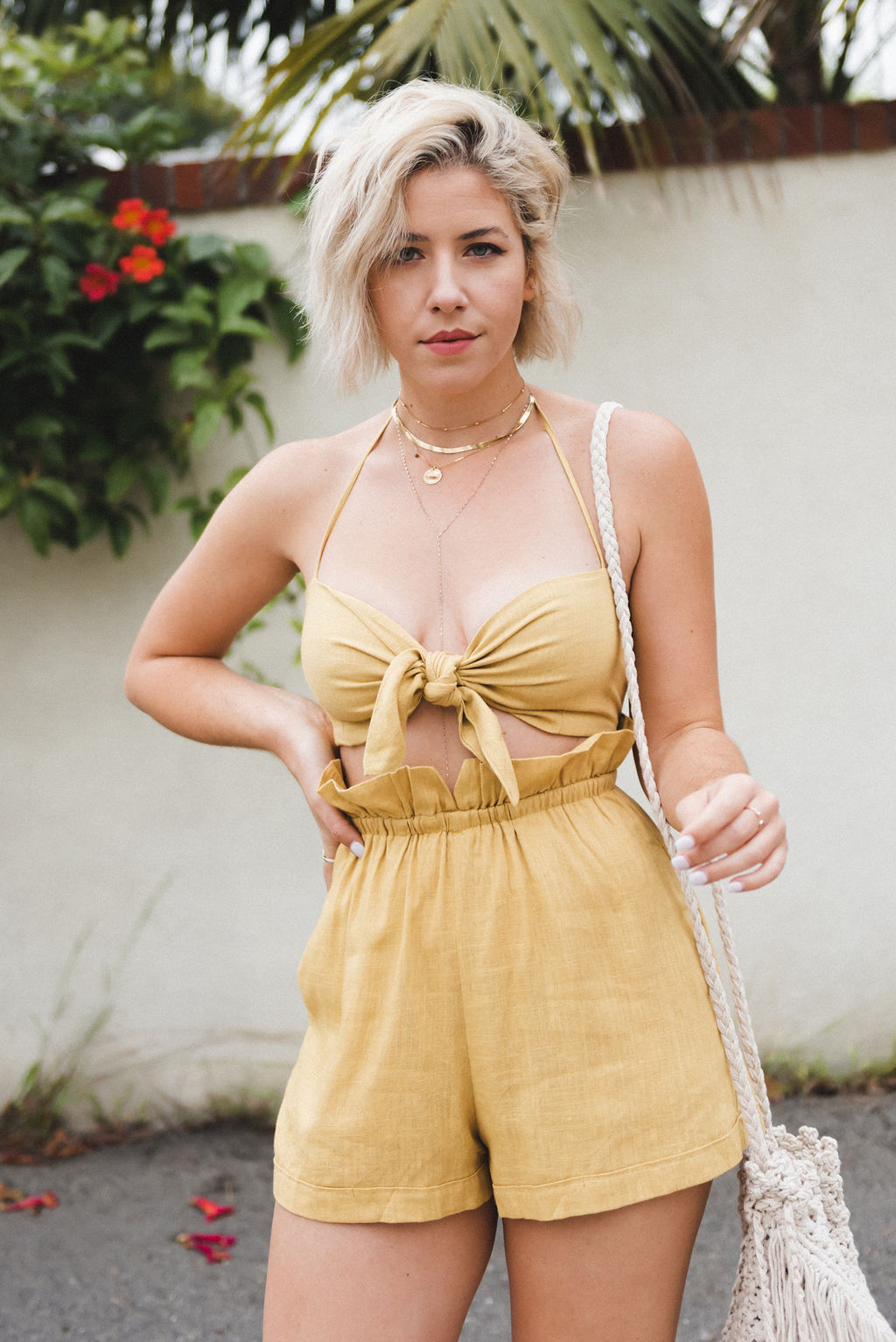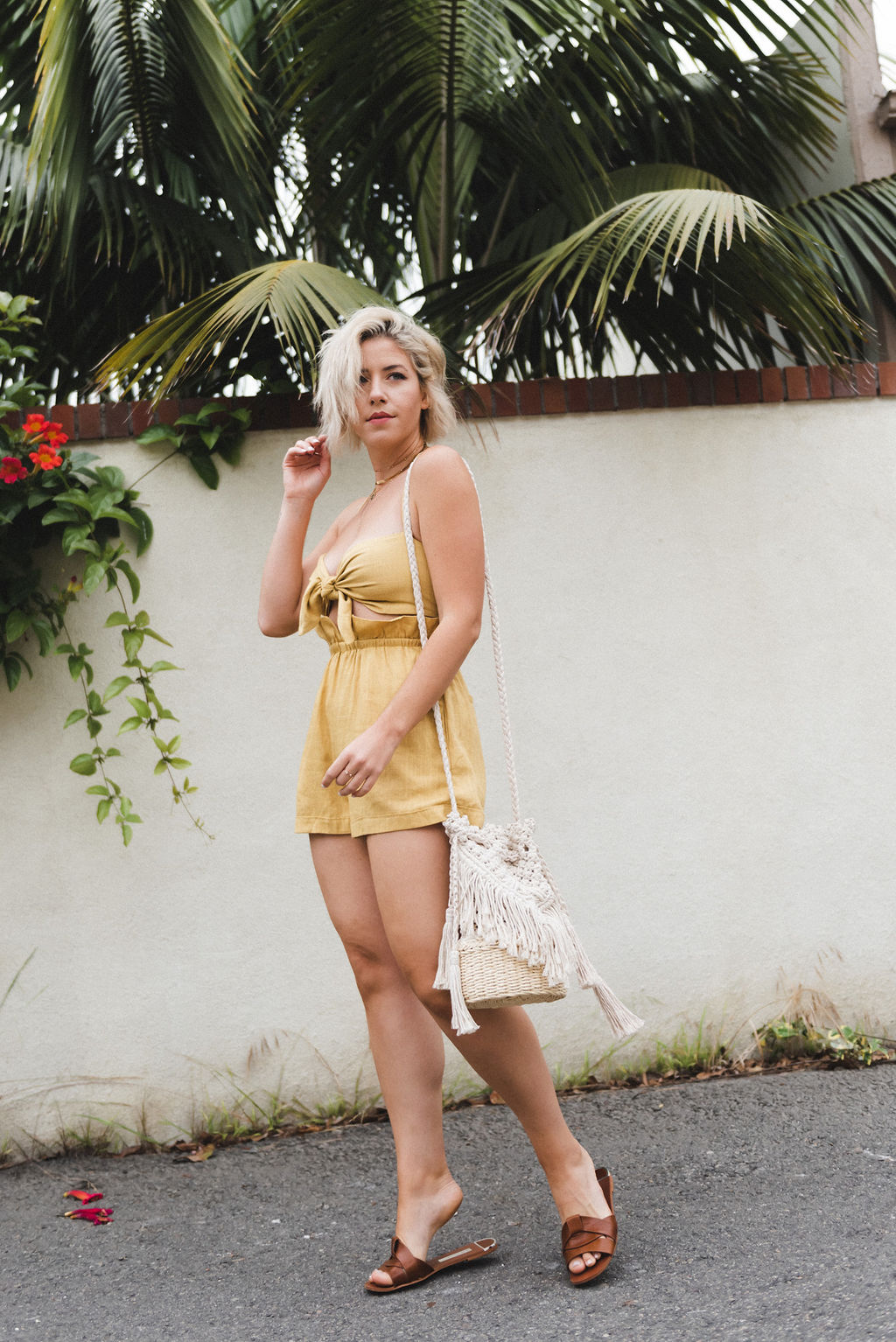 Stars & Stripes
I know the 4th of July is over but this is one stars and stripes combo you can wear all year long! And like, how fun is this sheer star top!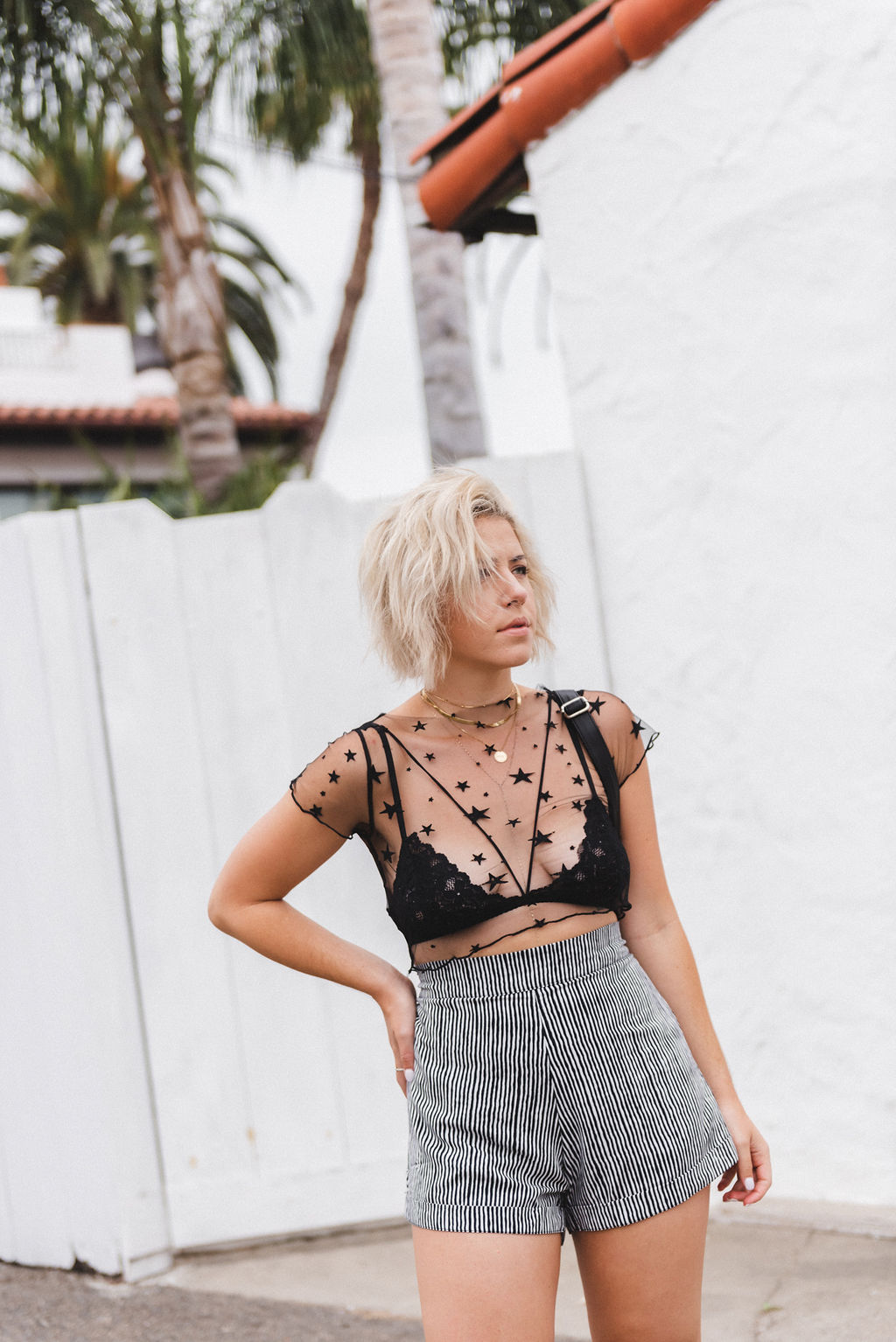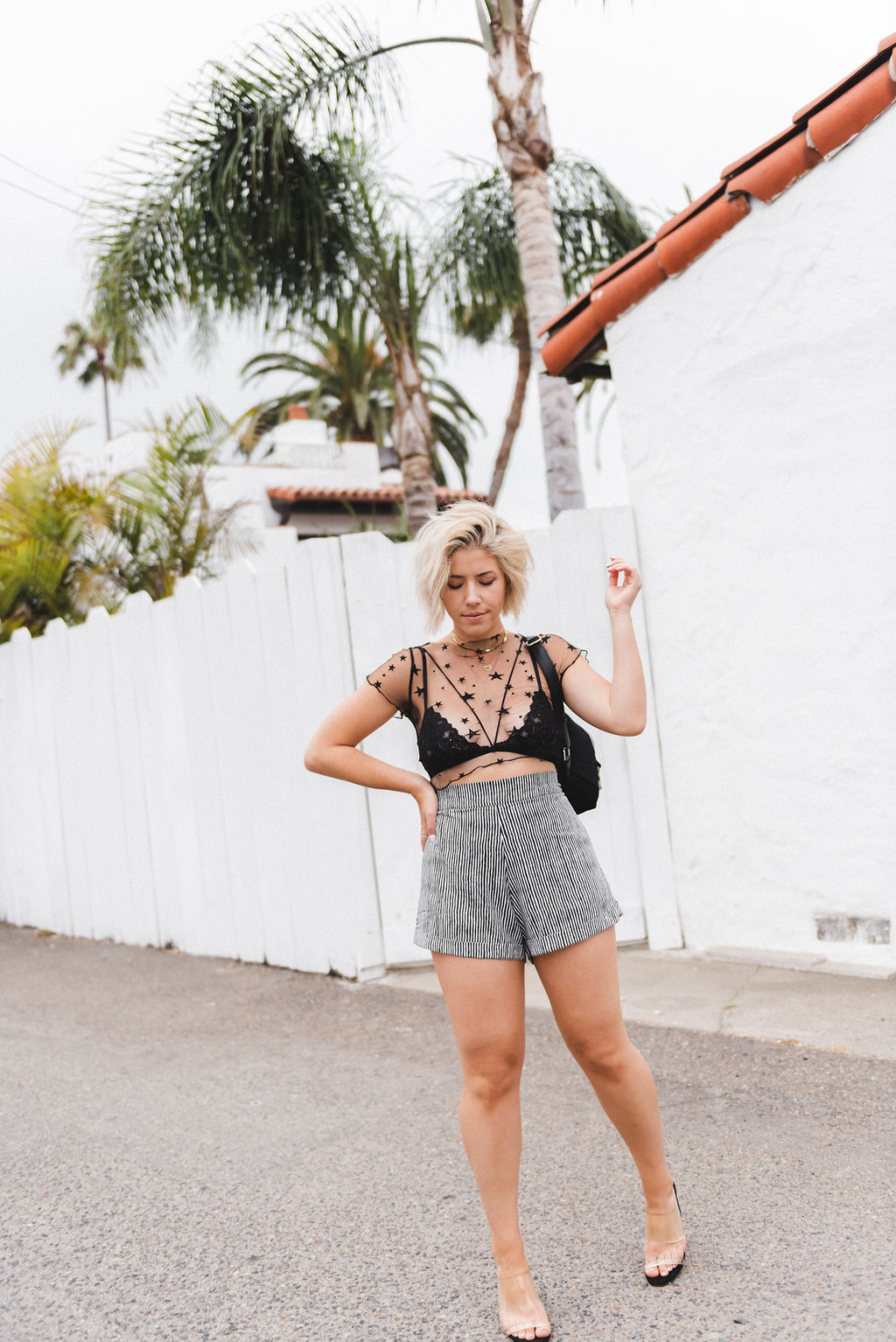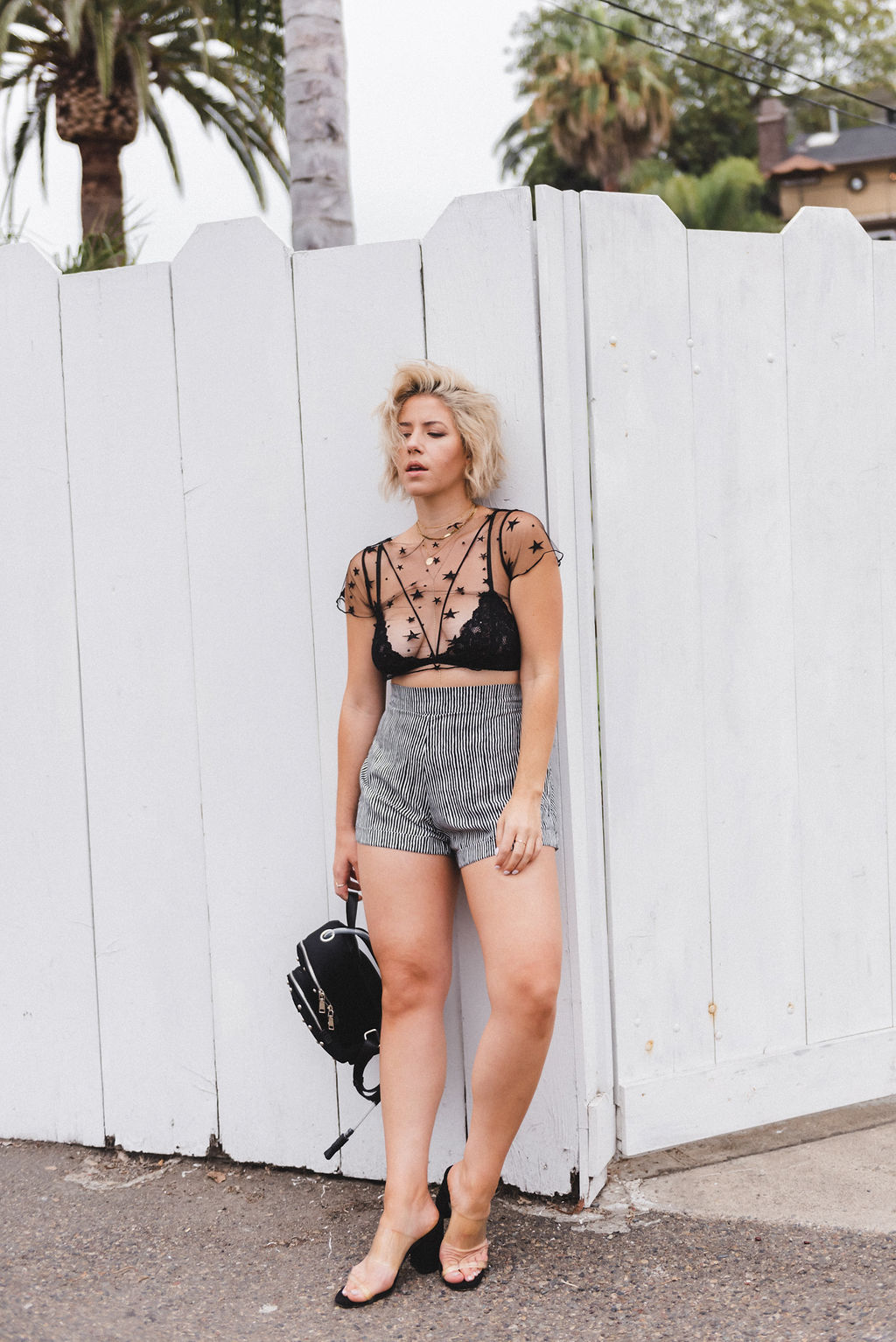 East n West Label Sheer Top + Striped Shorts available in store at KINDRED// The Aspen hydration Backpack via BOTA
Bold Color
Summer is the perfect time of year to rock bold color. If you're feeling extra bold, pair two of the season hottest colors together. And now that I've decided to stop hating the dad sneaker trend, I'm pairing them with everything.