What We Wear Workout Edition
My Sweat Style
We created our What We Wear segment to show our everyday style; from casual street wear to a night out. But for many of us, working out is a part of our daily routine. While working on a partnership with Sweat Style, I had the idea to mix it up a bit and share My Sweat Style, with a special workout edition of What We Wear.
So, what is Sweat Style? Sweat Style is a personalized shopping service that takes the hassle out of shopping for premium workout apparel. Getting to the gym can be a hassle in itself, let alone making sure one has the latest and greatest workout wear. And when I shop, I'm more concerned about the latest ready to wear, not my workout gear. I love all the fun prints and styles on the market, but my workout drawer is full of basic black leggings and muscle tees. So, I was excited to partner with Sweat Style, and up my workout wear game.
How it Works
It's super simple! You fill out a SweatStyle profile with pertinant information like; your workout routine, size, and style preferences. They even get as detailed as the colors, prints, cuts, and details you may or may not be interested in. Then, you choose how many of each item you'd like. To complete your profile, decide how often you'd like to receive a box and you're set. Based on your profile your box will consist of combination of fitness and lifestyle tops, bottoms, sports bras, outerwear and accessories like socks or head bands. You'll get approximately five items altogether – all mix-and-match pieces selected for your size, workouts and preferences. Like many boxing services, anything you don't like you ship back and are not charged for.
My Sweat Style Box
When I received my sweat style box I was so excited to see what they chose for me based on my profile. As I unboxed (did you watch on snapchat? > OCSTYLEREPORT) I found, to my surprise, that I loved EVERYTHING!! I was able to style two complete looks to show off my sweat style with: two pair of printed leggings, a great basic tank, black sports bra with fun strap detailing, and a cold shoulder pullover. Read through to see my sweat style!
**Sweat Style and I want to offer you a special discount!! Receive 20% off your first box by using code STYLEREPORT20!**
Yoga on the Beach
I am lucky enough to live within walking distance to the beach and I love to get a good stretch in, in the mornings. The grey sweater and pink ombré leggings were perfect for the cool morning air, while I get my strech on and stroll along the water. Both pieces were so soft and so comfy!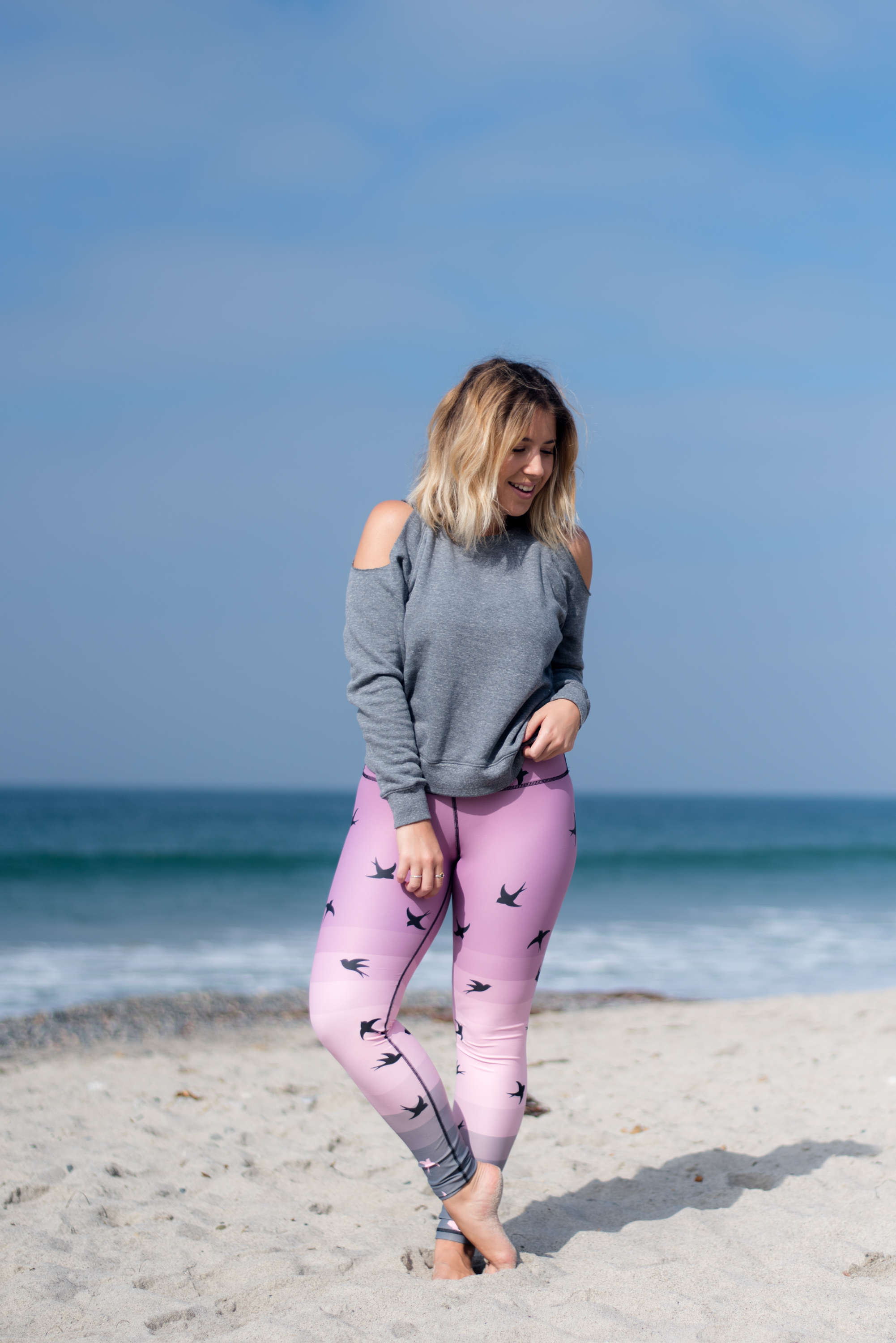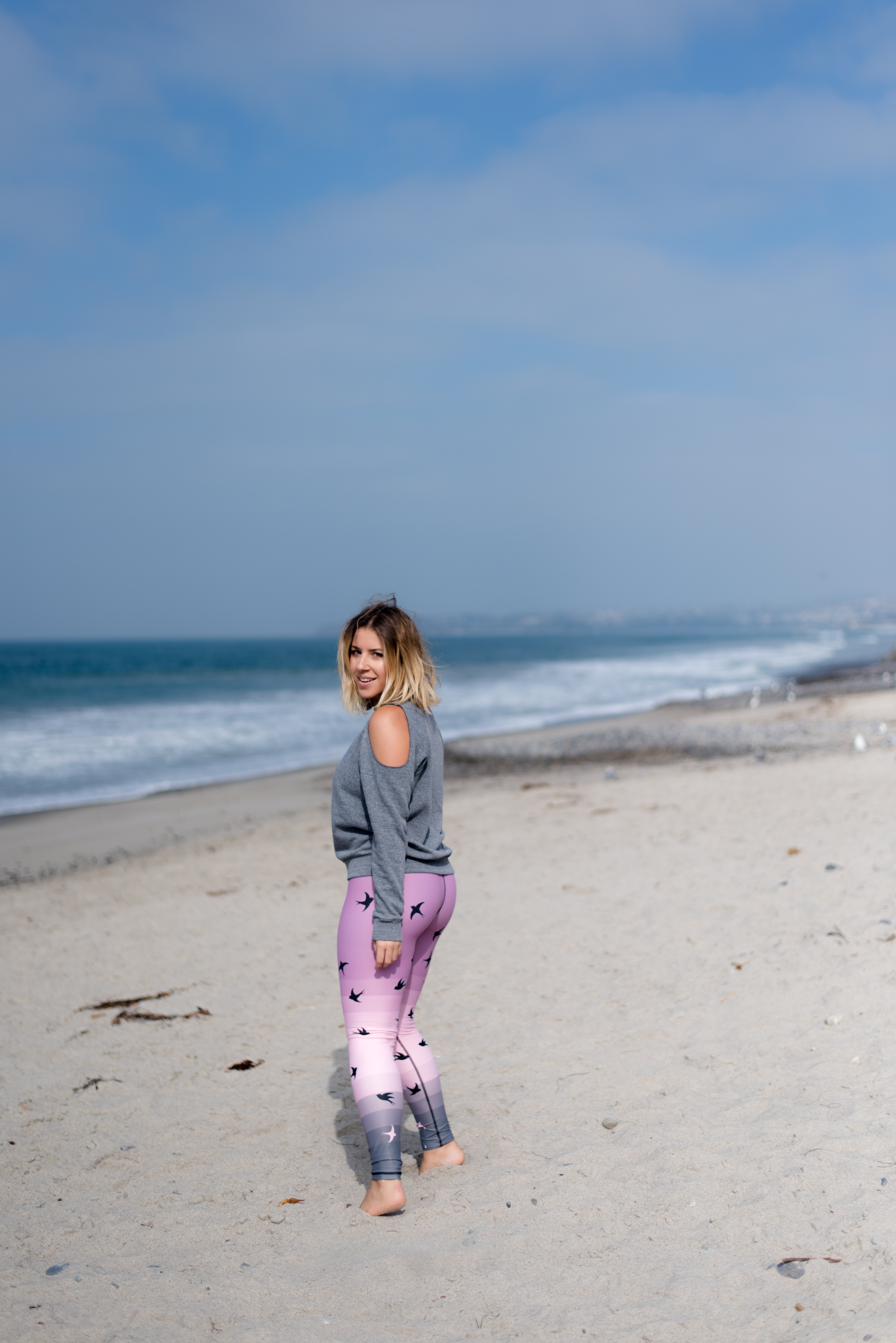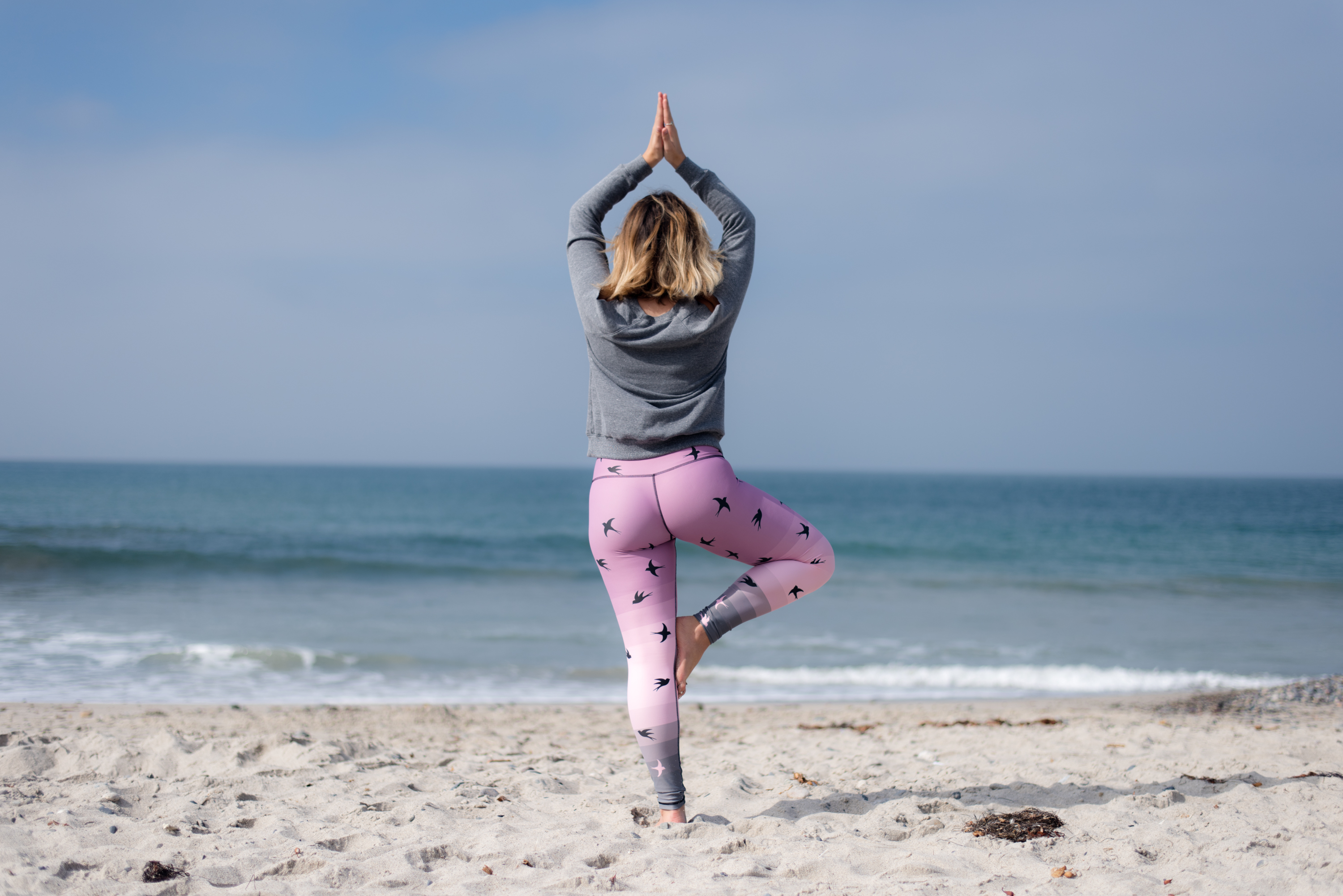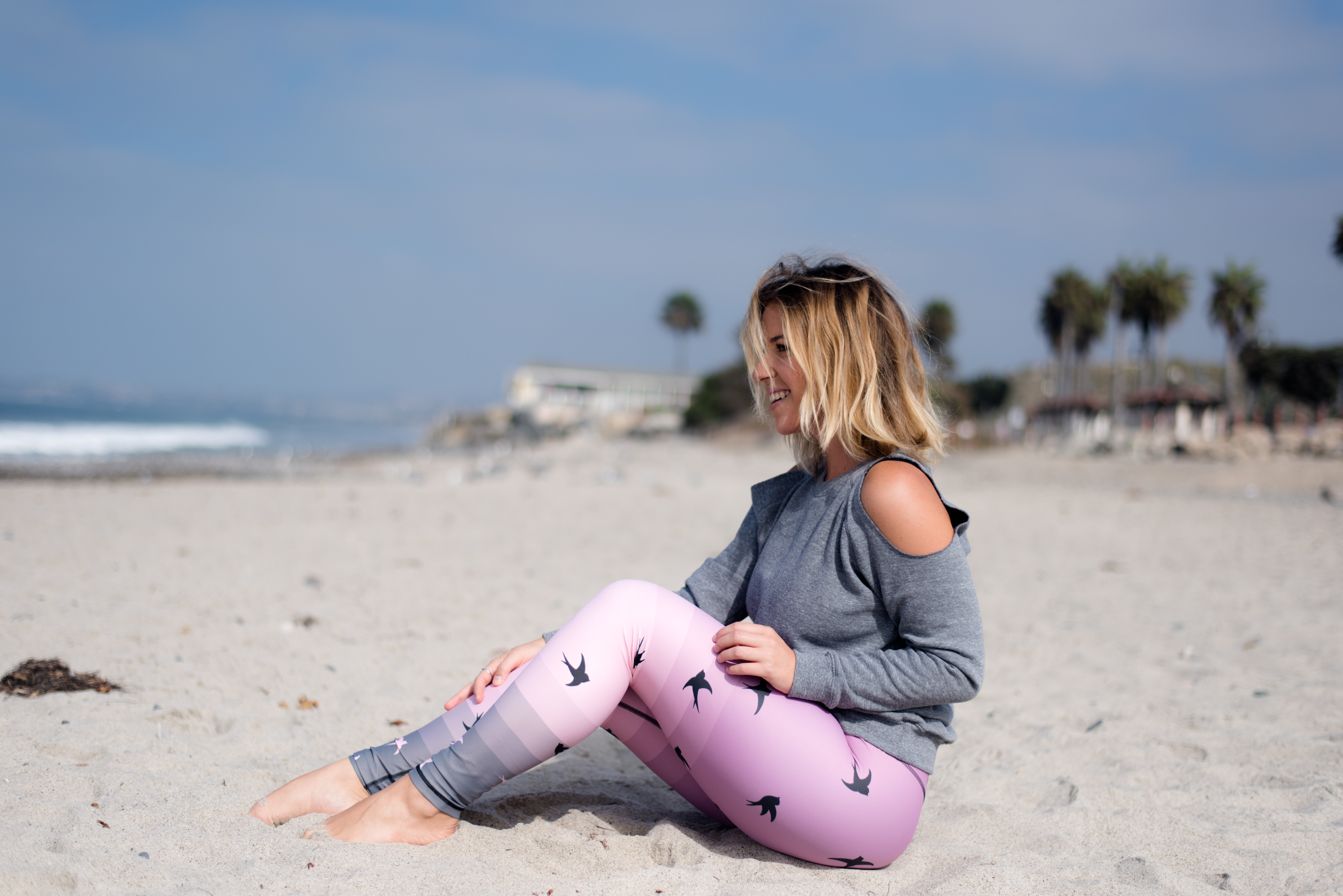 Beach Run
I'm not really a huge fan of the gym. I workout outside or in my house with a Love Sweat Fitness video. I live right next to the start of the San Clemente Beach trail, so I regularly run the trail to get my cardio in. Plus, there are tons of staircases along the trail when i'm in the mood for a stair workout. These Mermaid leggings (named them myself) are one of my favorite pieces from the box. And they coincidentally match a pair of my Nike running shoes perfectly.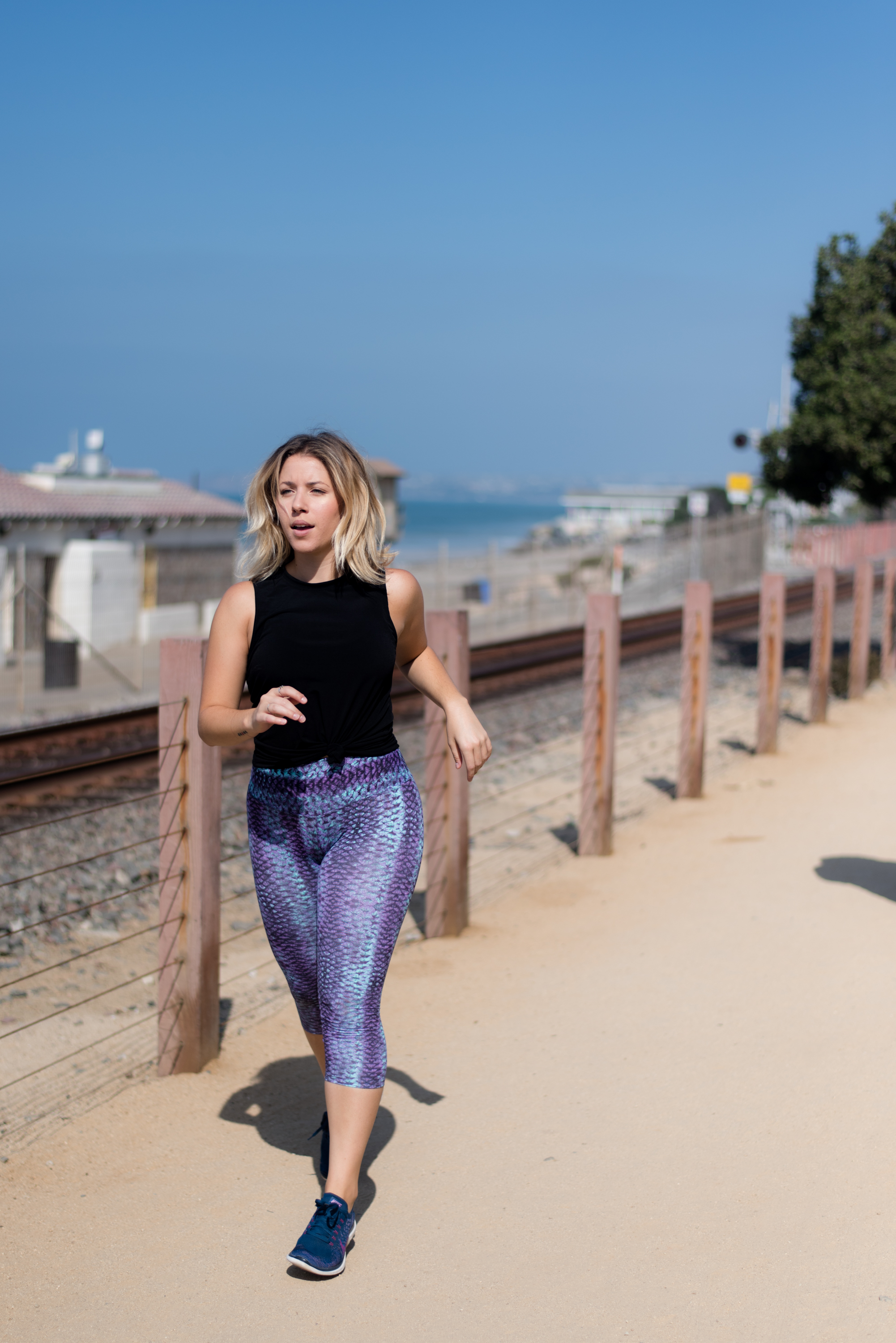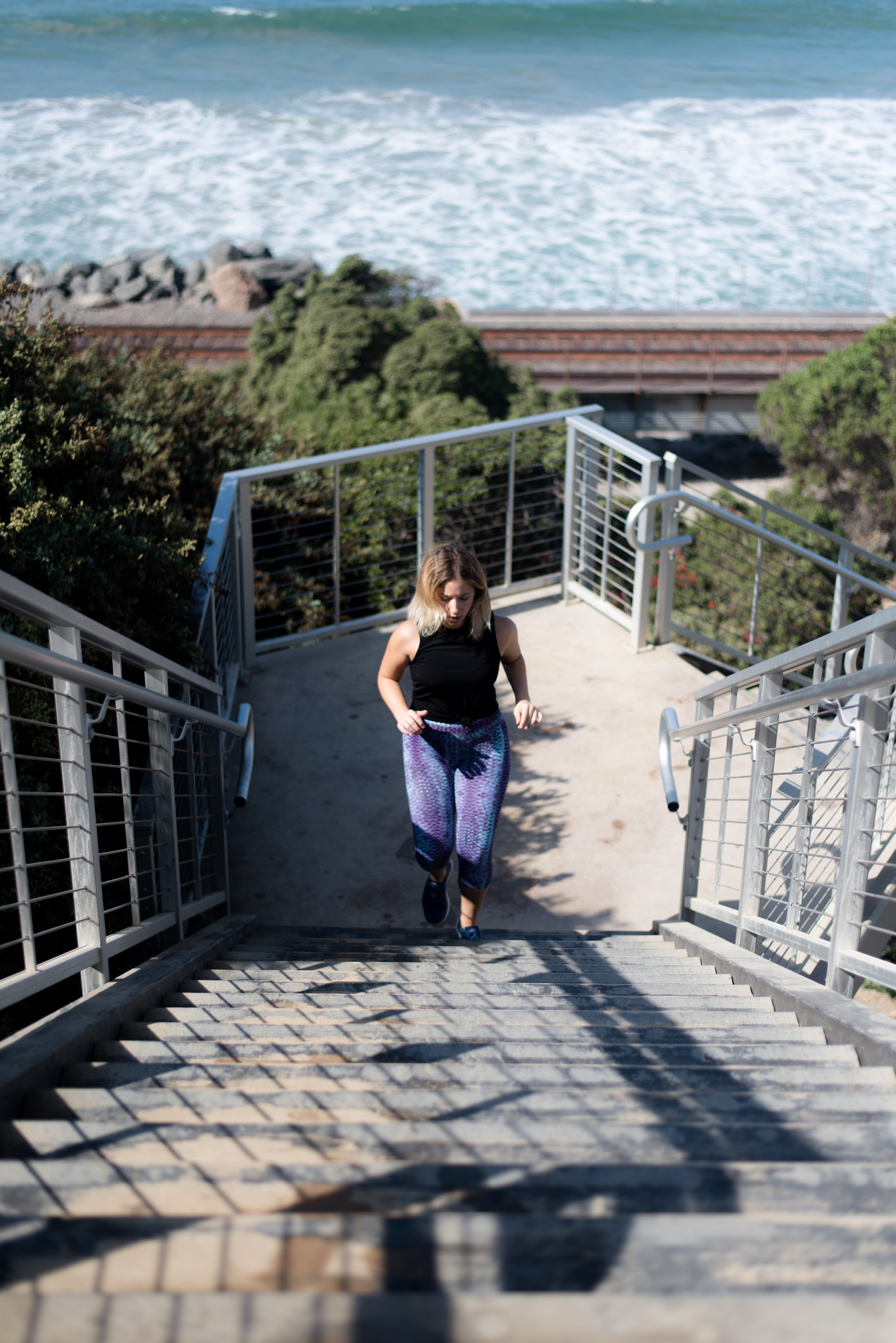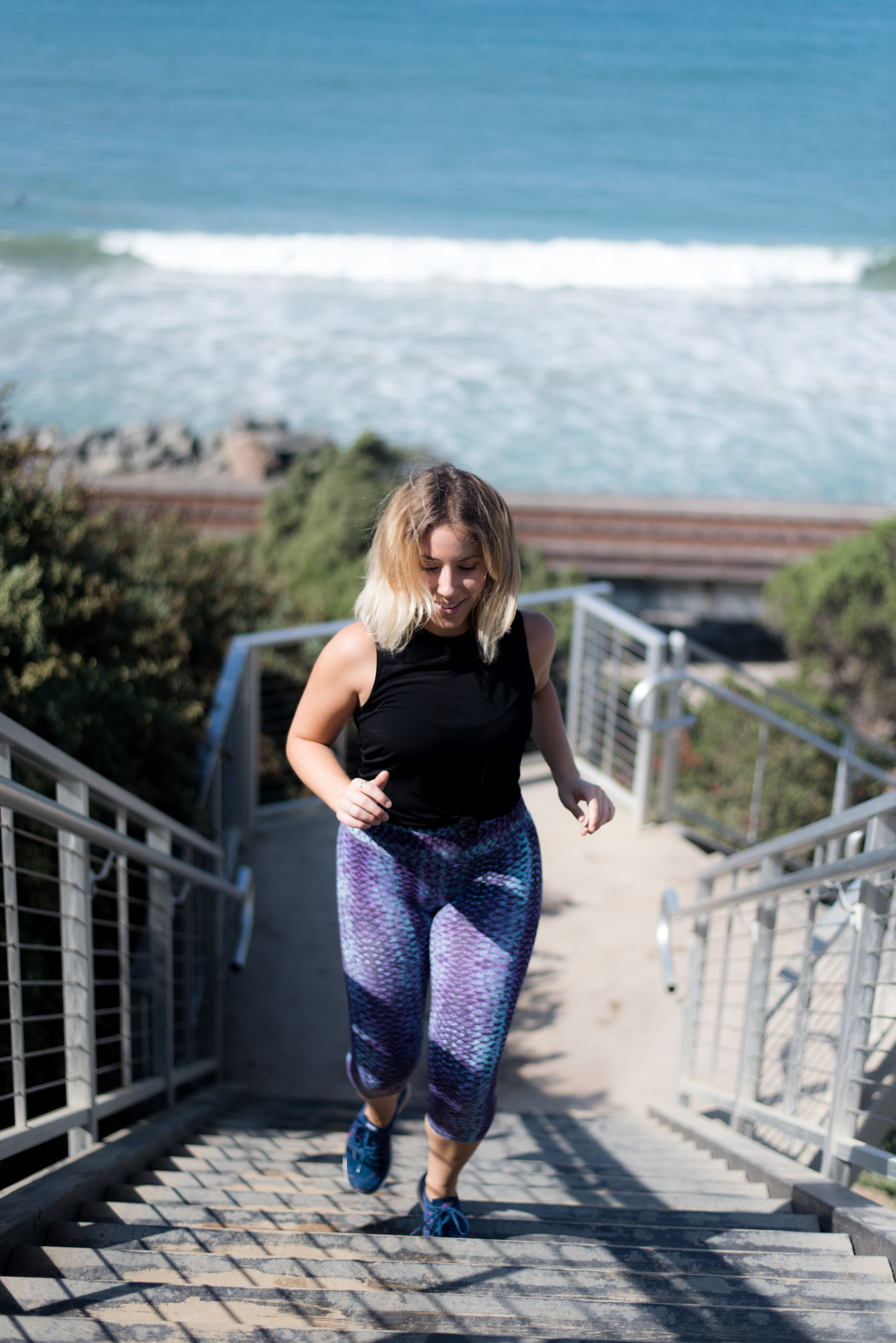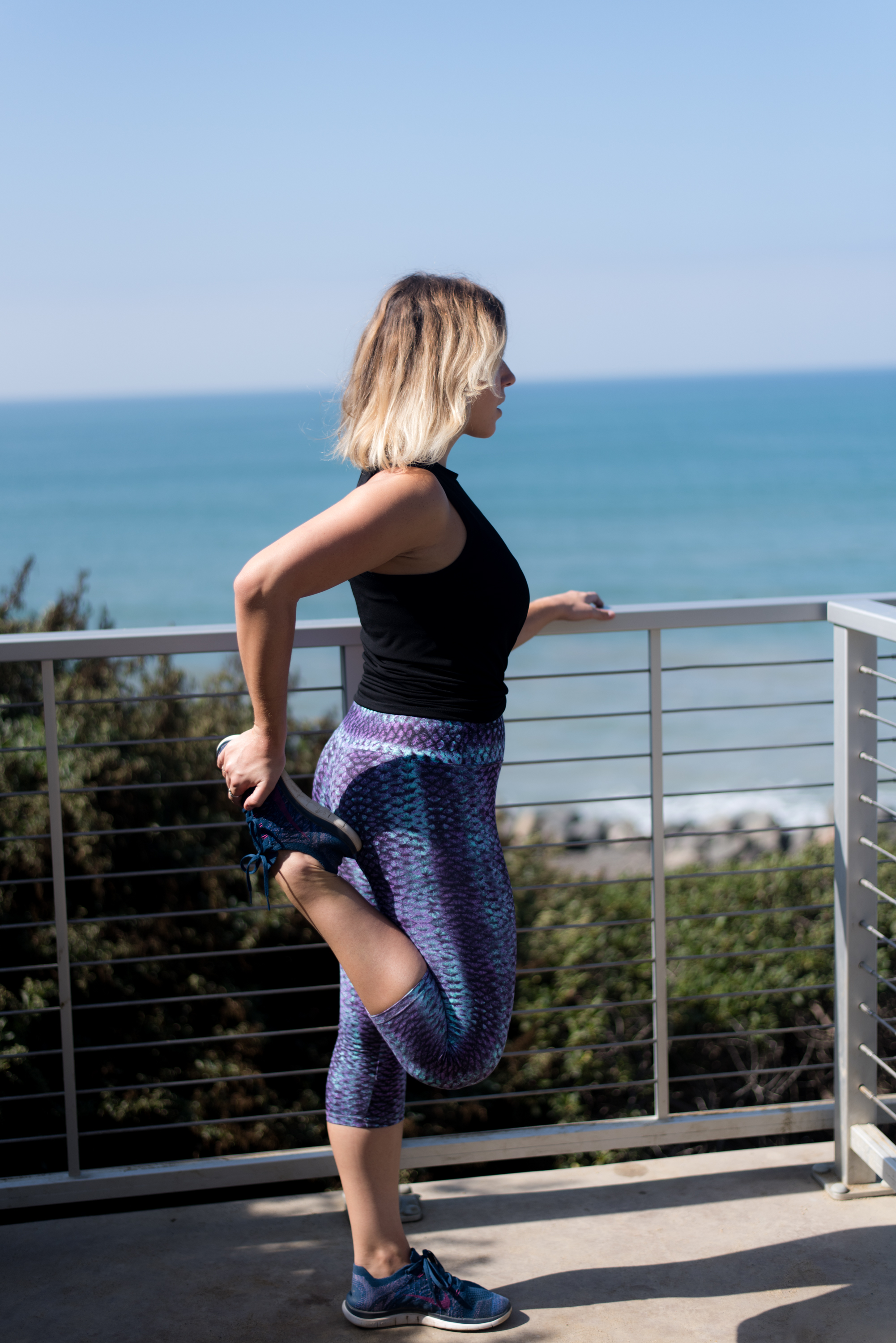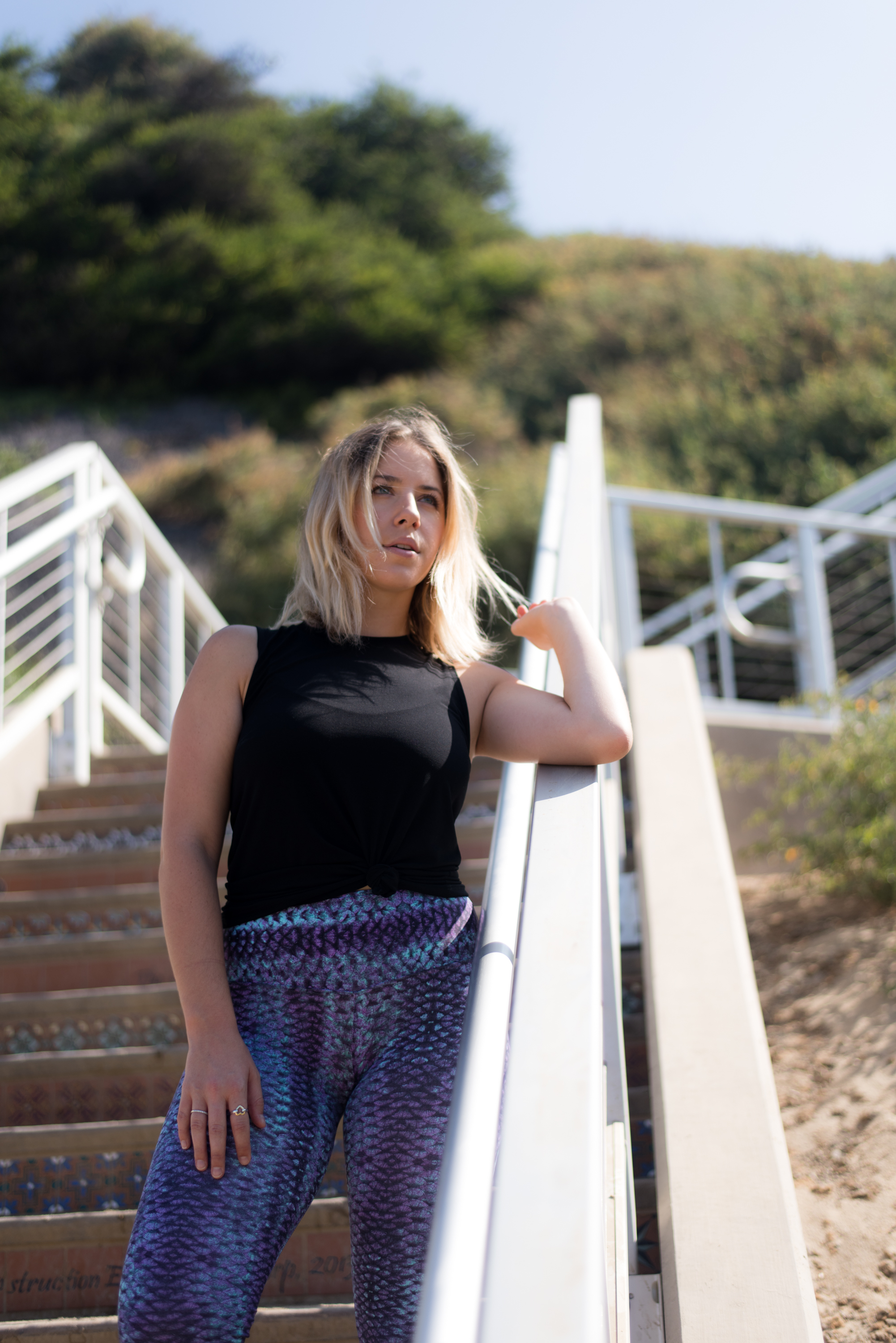 **Sweat Style and I want to offer you a special discount!! Receive 20% off your first box by using code STYLEREPORT20!**
Brought to you in partnership with SweatStyle.