Allie Wears
Local style, Local boutiques, Local bloggers… If it's local, we're all about it! So, we were excited to partner with local e-boutique Haute Shop and local blogger Allie, of Allie wears on this collab! Allie is always on the hunt for great, affordable fashion (Aren't we all!) which is why Haute Shop was the perfect fit. Great style doesn't have to be expensive! You just have to find the right boutiques to shop.
Scroll to read our Q&A with Allie and find out her favorite, affordable finds from Haute Shop!
What was your catalyst to start a fashion blog?
Back in the day, I spent a lot of time following blogs. It was inspiring to see women I could relate to, style the latest trends from different price points. I always had a knack for dressing cute while on a budget, so I finally convinced myself to follow in their footsteps. It took me months to design my blog, Allie Wears, and gain the confidence (and find the time!) to blog consistently. Once Allie Wears gained traction in my community, I won Boston's Best Fashion Blog, and my blog took off. I love that my blog allows me to disconnect from my full time job and focus on being creative, building a brand, and connecting with my readers!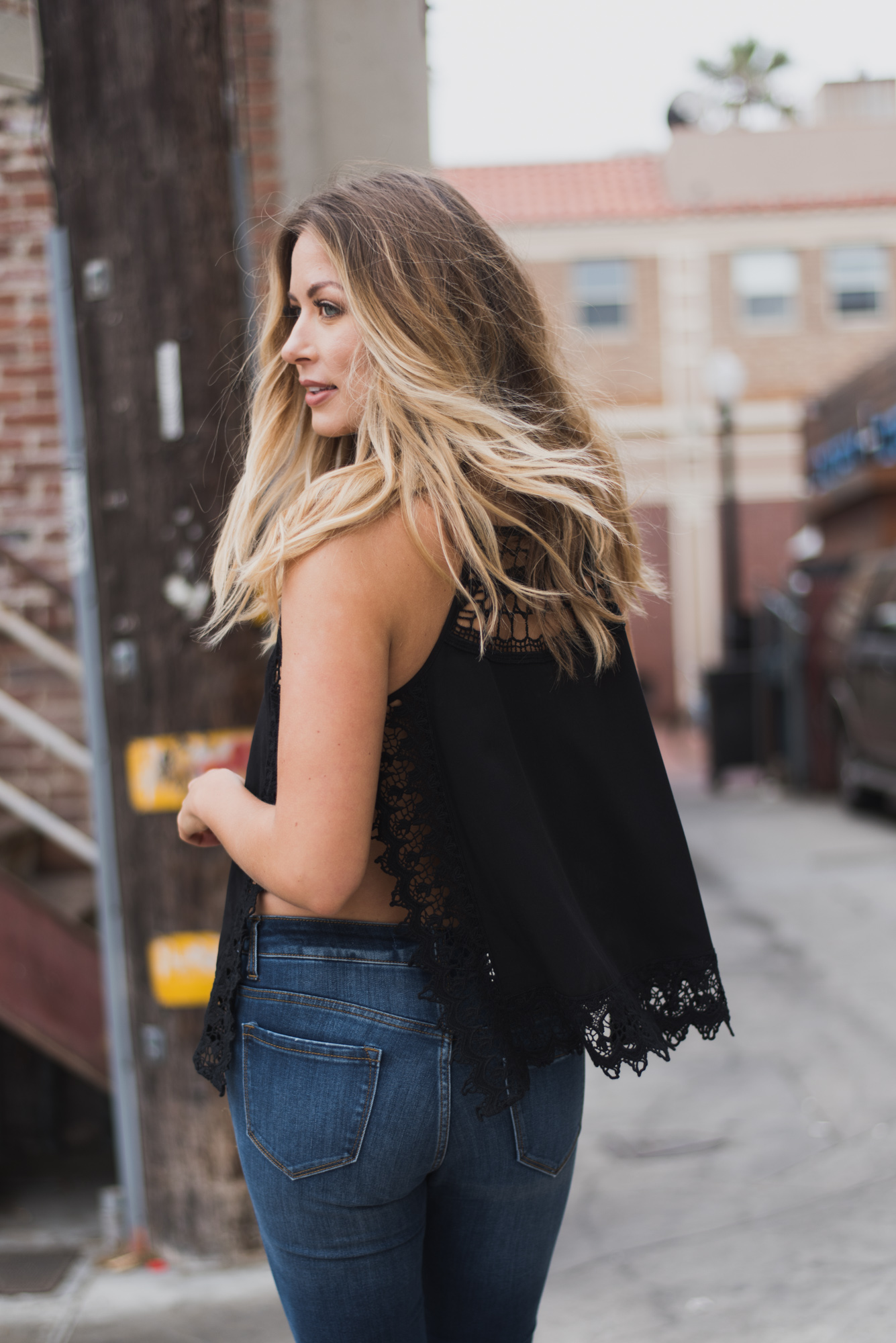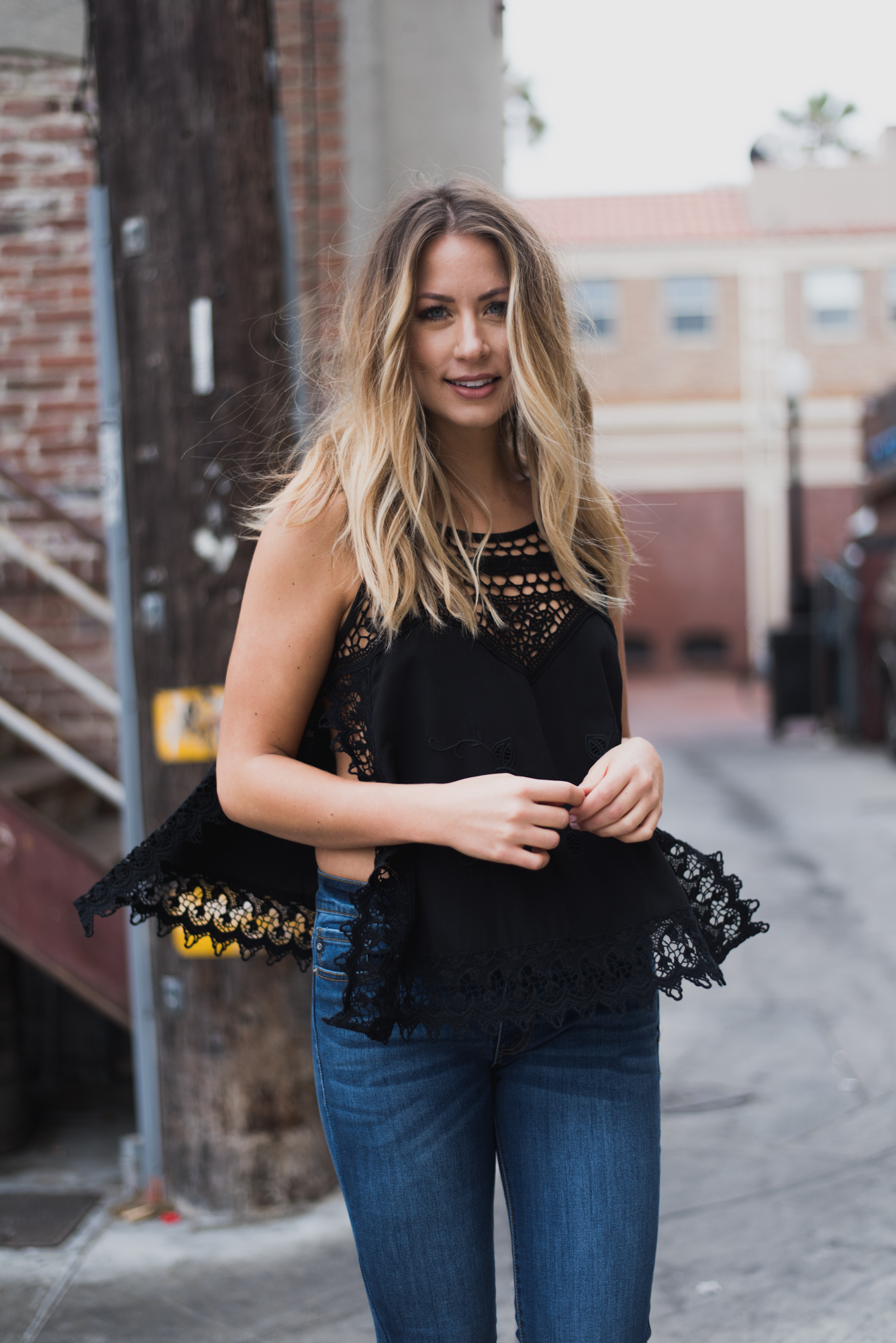 Being from the east coast and moving to the west coast, how has your style, as well as your blog evolved?
When I first relocated, I continued to style looks for my Boston readers, and their four seasons, to keep them engaged, but it wasn't realistic. I now document my California lifestyle on Allie Wears and collaborate with brands on both coasts to keep the connections. When it comes to my style, I would say that it has stayed consistent since moving from east to west. I definitely vibe more with California's effortless fashion, and I was happy to trade in my snow boots for sandals.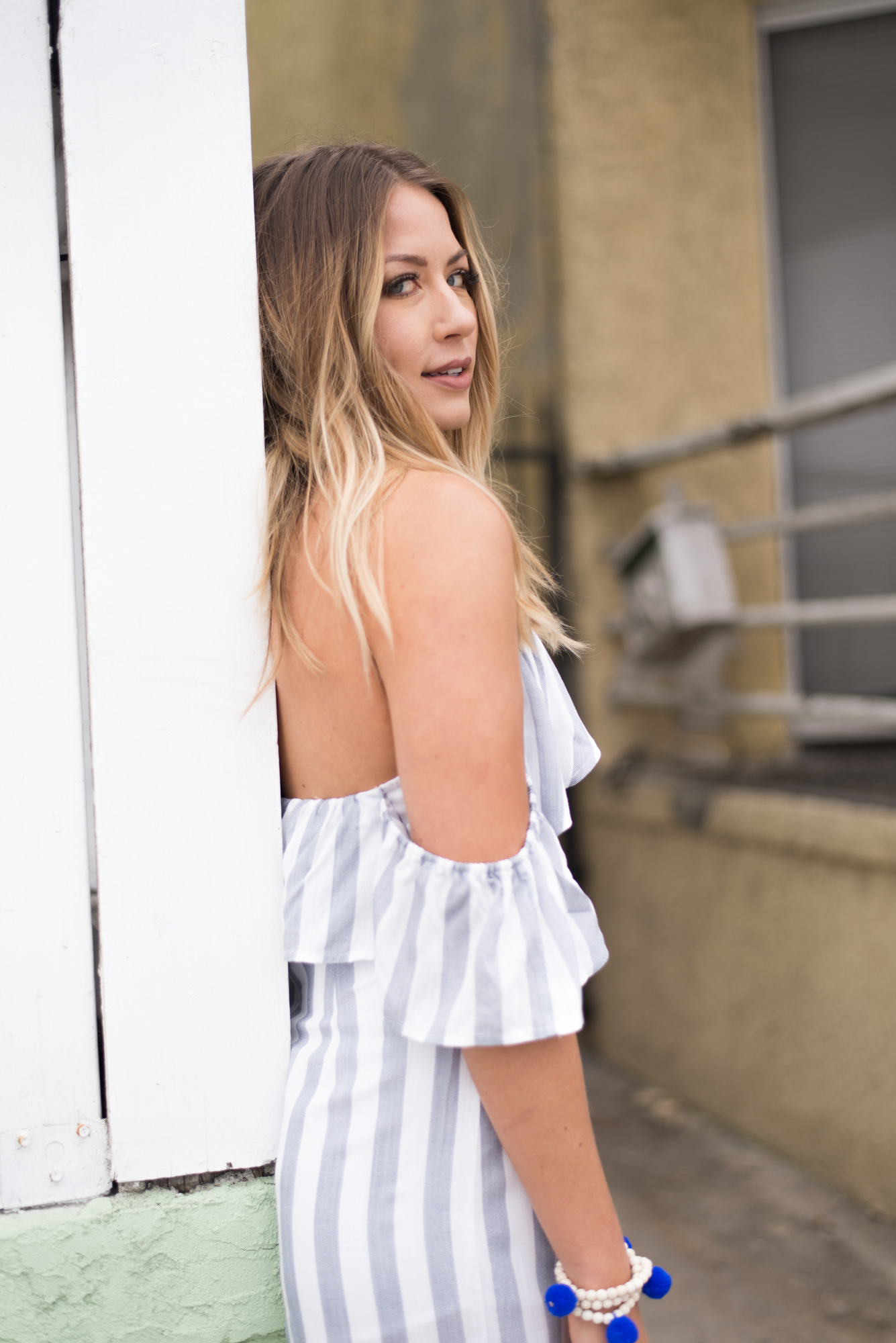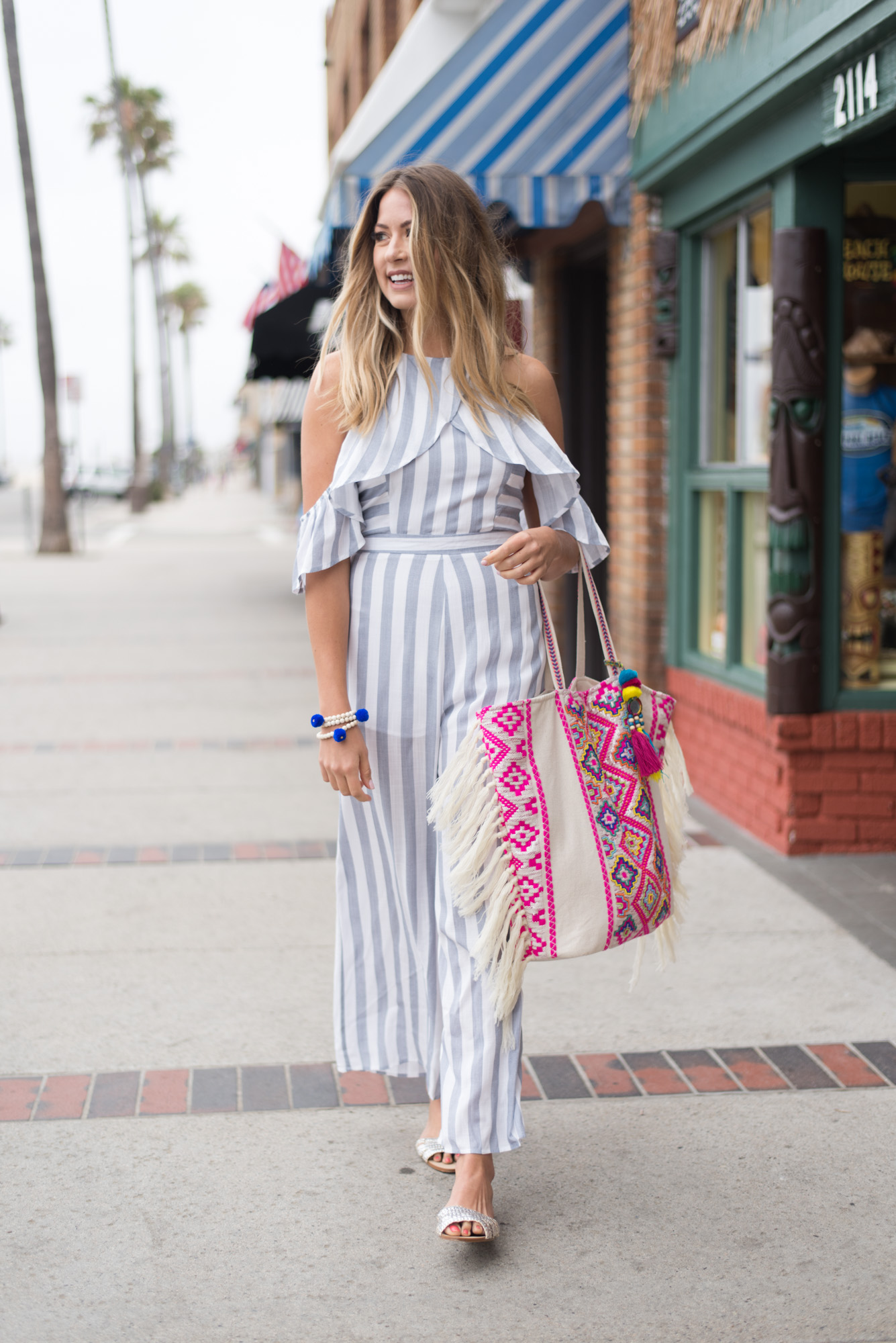 Why team up with Haute Shop?
I prefer to shop at boutiques because they tend to sell unique pieces that I won't see everywhere. I'm all about affordable fashion, and Haute Shop is exactly that. Plus, I love their SoCal style – cute and casual!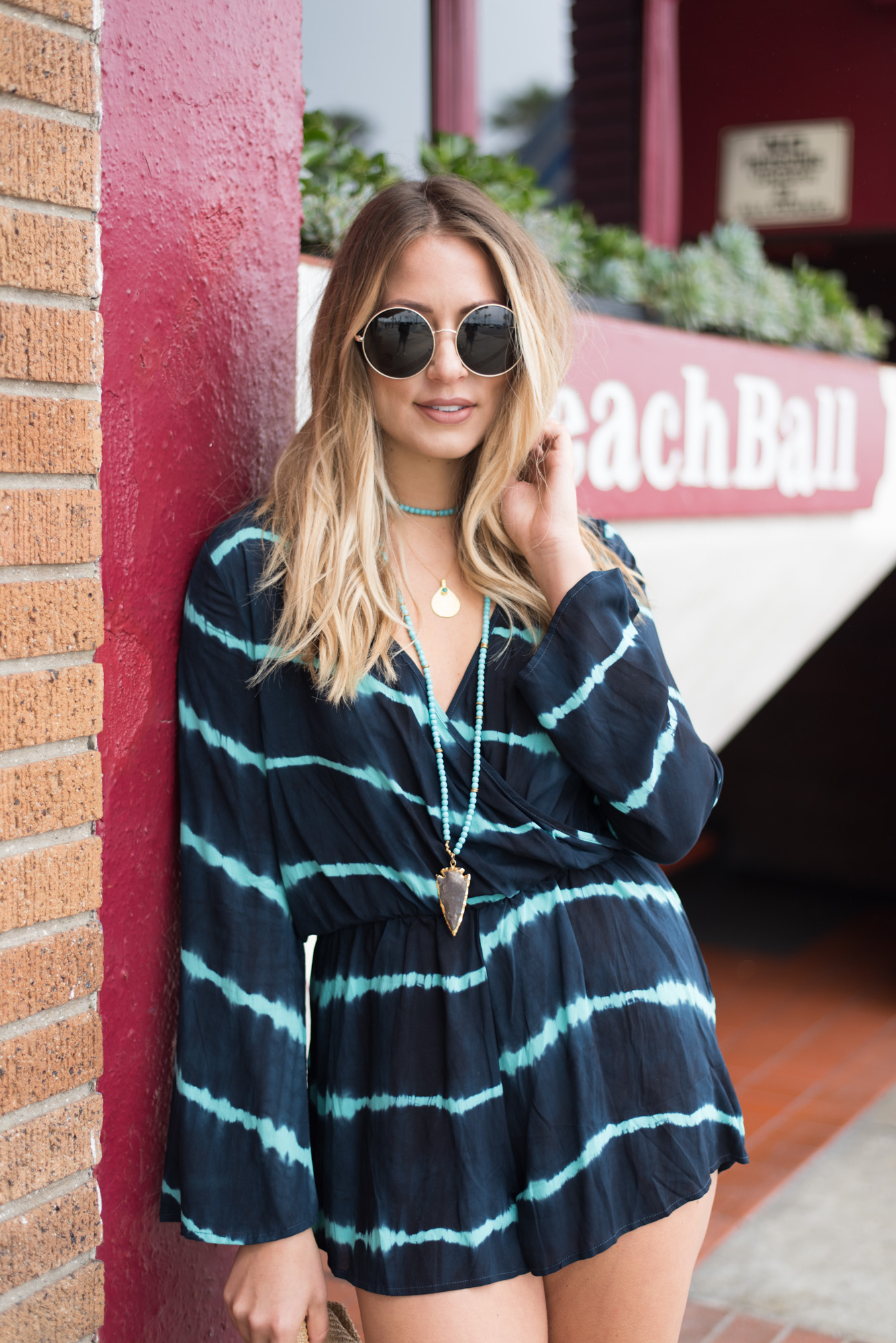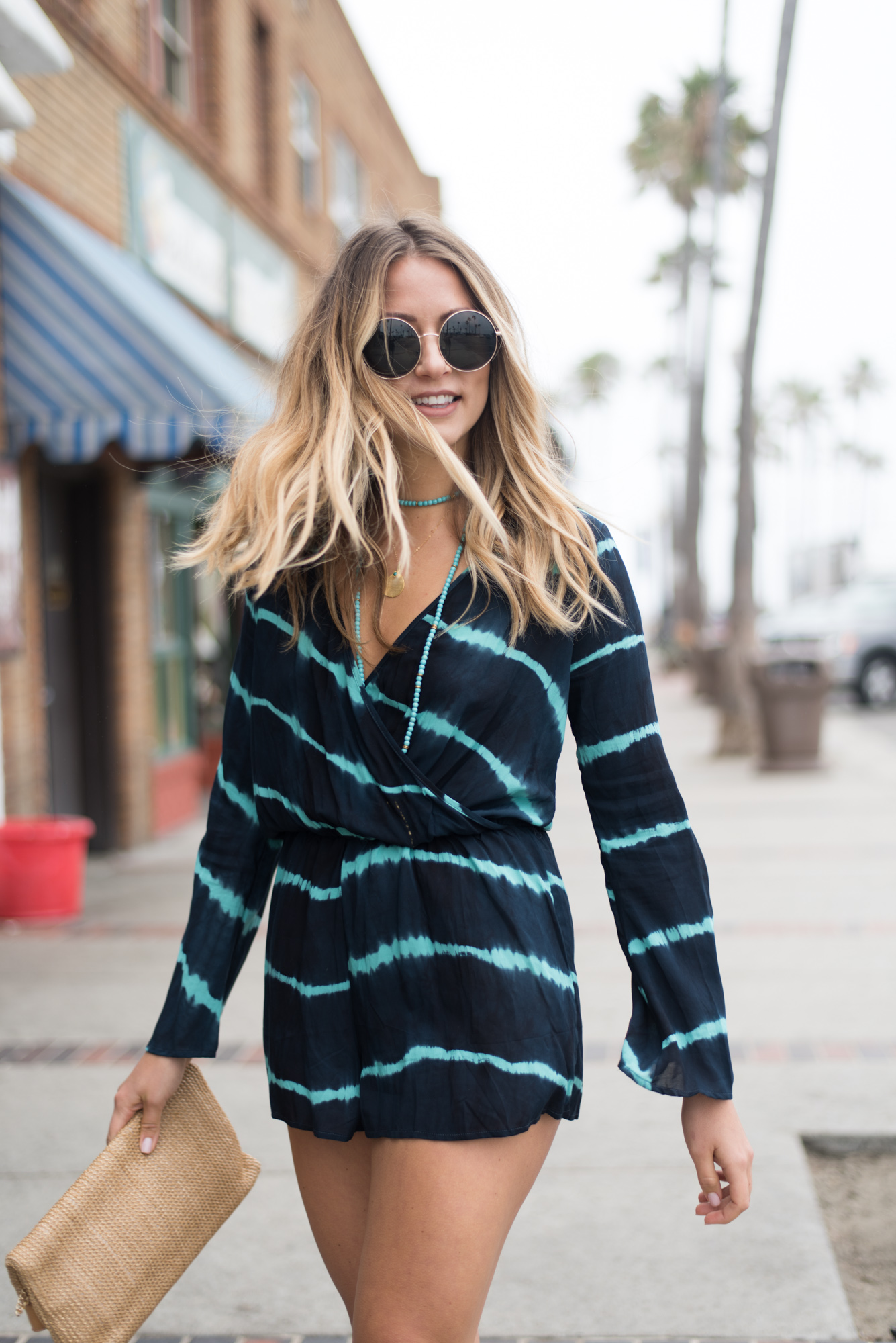 What was your favorite look from the shoot and why?
My favorite look from the shoot was the Scarf Fringe Caftan. I'm a dress kind of girl and I love easy pieces that make a statement and require minimum accessories. The bandana print is perfect for summer and it can easily transition from the beach to a BBQ with a stylish sandal.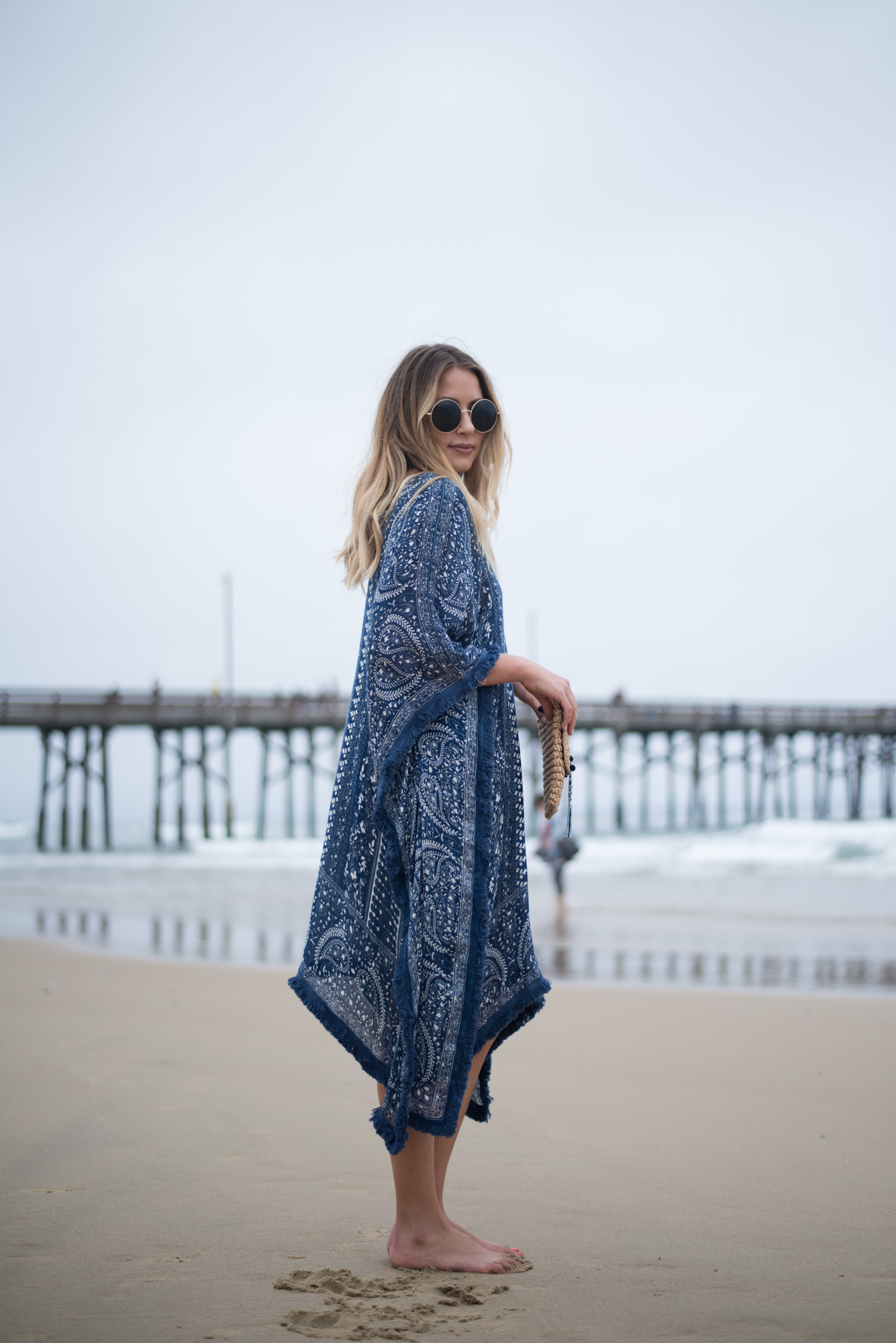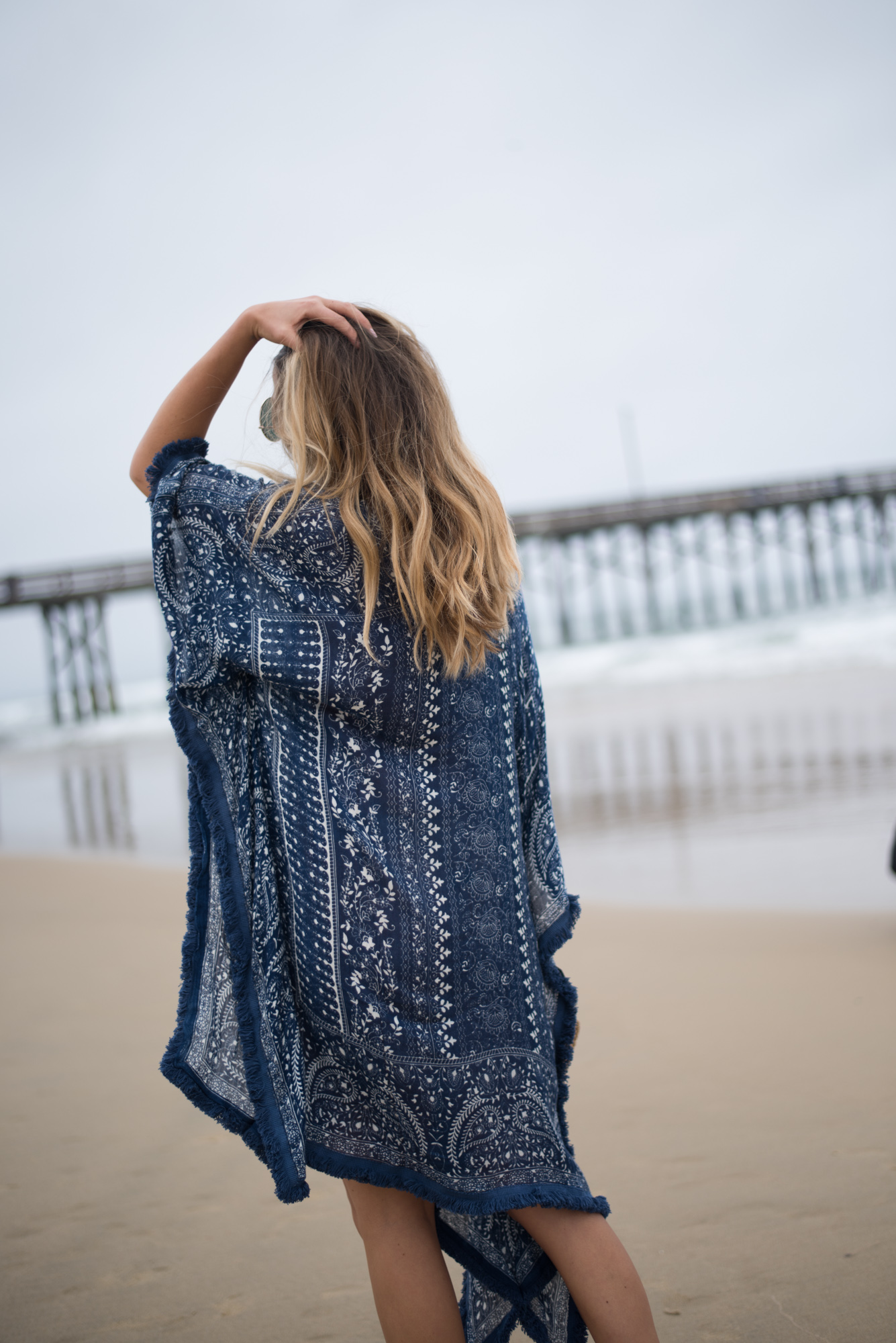 What are your top 5 pieces from Haute Shop?
The Lovestitch Tie Dye romper was another favorite from our shoot. I loved the blue tones and the material was light and airy. I was also eyeing the Ibiza Beaded Tassel Tote – a colorful spin on a basic tote. For online items, I adore the Embroidered Denim Jacket that combines two recent trends, embroidery and oversized denim. I also love the Blush Kimono Midi Cardigan – kimonos are the new cardigans! Last but not least, every girl should own a cute PJ set. The Salvage Black Pajama Set looks super comfortable and the cut out detailing adds some dimension.
What is the best advice you can give to a fashion lover on a budget?
The sale rack is your best friend! I rarely buy things full price and prefer to shop at stores that offer coupons and rewards.