The Places to Go: Pittsburgh
Recently for work, I got to travel to Pittsburgh for my very first time. Like most cities I visit in the a the beginning of spring, it was cold, but Pittsburgh held a bit of charm unlike any other mid-west city. None the less, I was quite surprised and enjoyed my time in this one of a kind place. With the Steelers being their home team, what's not to like? If you ever find yourself in this awesome city, below are some recommendations from a place to stay, to things to bring and leave behind  ♥
 Style Vibes
Pittsburgh weather may be dreary – but the style vibe is chic, sophisticated and somewhat charming.  It is the perfect place to cuddle up by the fire and drink a nice cup of spiked hot chocolate! During this trip I saw a lot of natural brown hue's on women wearing long trench coats and boots – very New York hip, meets city sleek. The look was much more serious, than a regular city vibe, due to being right in the heart of downtown, where many business headquarters are located. For this trip I wasn't as prepared as I should have been, therefore follow my advice below to make sure you are fully prepped for your trip!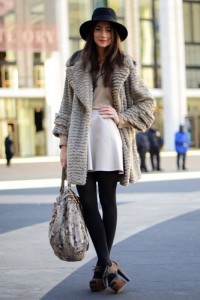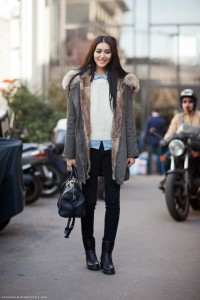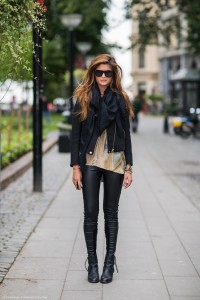 Things to Pack
-Cashmere Sweater; a must! Early springs nights in Pittsburgh are frigid, pair this sweater with a heavy coat and you will be set for the evening!
–Wool Fedora; fashion over function on this one! While I love a good beanie now and then, it just isn't my go-to pick for a cold day in the city. You can bundle up, still wear a cute hat, and even better – not mess up that gorgeous hair! Try a dark color, so that you can wear it with numerous outfits on your trip!
-Leather Pencil Skirt: This piece is a staple in any closet, but for a trip, it is even better, because it can translate as semi-casual during the day with stockings and some cute booties, as well as in the evening with a beautiful trench coat and some heels for dinner! If packing light is your thing – this item is a MUST!
Things to Leave Behind
-Your Favorite Pair of Shoes: Pittsburgh, like many other cities, comes hand in hand with a lot of walking. I have learned this lesson the hard way, with countless pairs of shoes ruined, by weather and some late night fun. Bring your second favorite pair, that are comfortable and functional!
–Your strapless dress; Why you may think this is a great idea if you are wearing a coat, I assure you – it's not. Make sure you have dresses with long sleeves, or pair a long sleeve body suit with your leather skirt – and there you have it! The prefect outfit.
–Your Uggs: As much as I am a HUGE fan of my Uggs – cold weather is not a good enough excuse to wear them everyday. For this trip, and this city, leave them at home and travel with your favorite pair of chucks or tennis shoes for comfort.
Where to Stay
The Westin, Downtown Pittsburgh
This hotel has it all! The rooms are spacious, clean, and the beds are beyond comfortable. The hotel offers workout clothes for hotel guests for a small charge of $5 in case you left yours behind! Promoting health is a must! Within the hotel their is a small boutique coffee shop, and a buffet restaurant for some quick food on the go.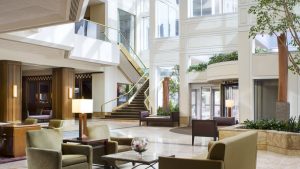 Visit their website for awesome room rates and more information:
http://www.westinpittsburgh.com
 Where to Eat
Tonic, Downtown Pittsburgh
Tonic has something for everyone! Located in downtown Pittsburgh this restaurant has something to feed all of your cravings! Their grilled cheese and french onion soup might just be to die for. From the outside it might just look like a regular bar & girl; But it definitely has a "tonic twist" – so they say.. I highly recommend this place for families, couples & even for a casual lunch alone.
Check out their menu options & reviews here:
http://www.yelp.com/biz/tonic-bar-and-grill-pittsburgh
Photo Source: Yasmeenael Sabah & Guest of a Guest