Expect Great Style from Xpecting Boutique
From Street to Chic, Casual to Subtly Sexy, Xpecting Boutique has something for Everyone.
Whether you're rocking the hottest trends, want to look stylish while transiting into motherhood or just one hot mama, Xpecting Boutique is for you. Last year Xpecting transitioned from a maternity boutique to lifestyle boutique, giving it's customers the best of both worlds. What you may not expect from Xpecting is it's amazing selection of style. From cutoff short shorts to the perfect LBD, Xpecting is the MUST know boutique in the OC.
The "Cool Girl" Summer Uniform
Need I say more?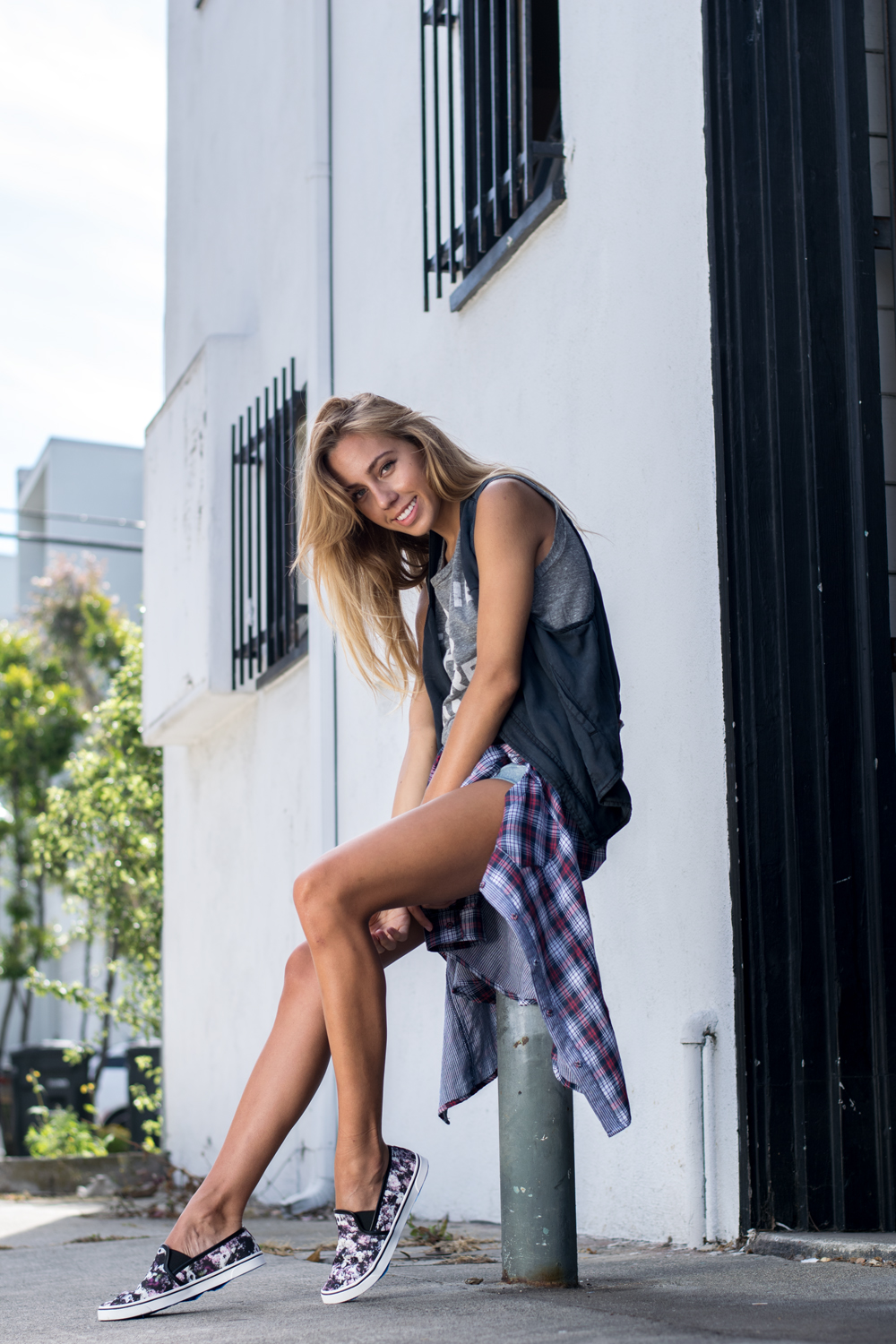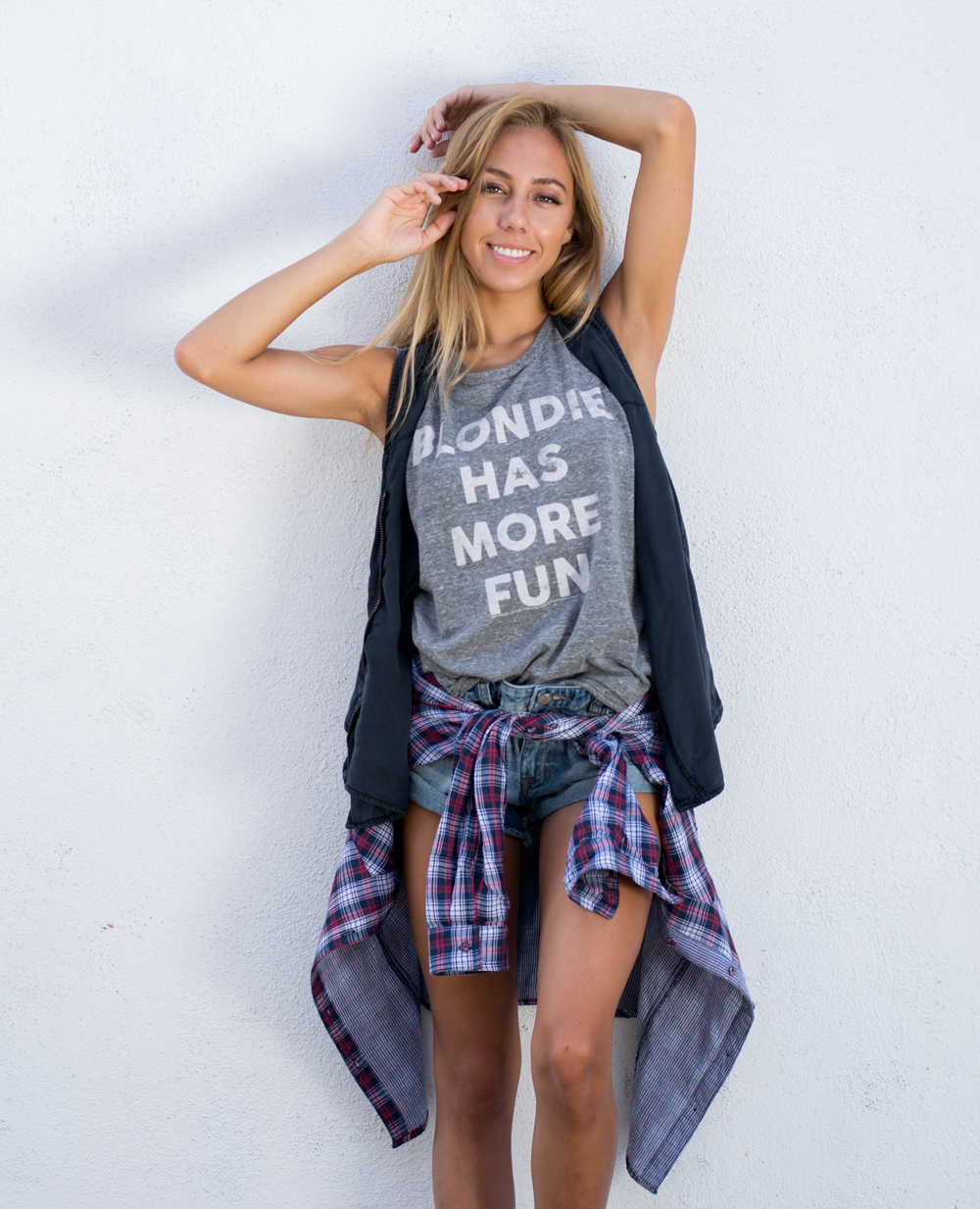 Tee: Junk Food// Vest & Shorts: Free People// Flannel: Skies are Blue// Sneakers: Dolce Vita 949.574.2184
Simple & Chic
Scared of white jeans? Don't be! It's all in the styling and fit. We all loved this oversized white blouse paired with simple white skinnies for chic minimal style.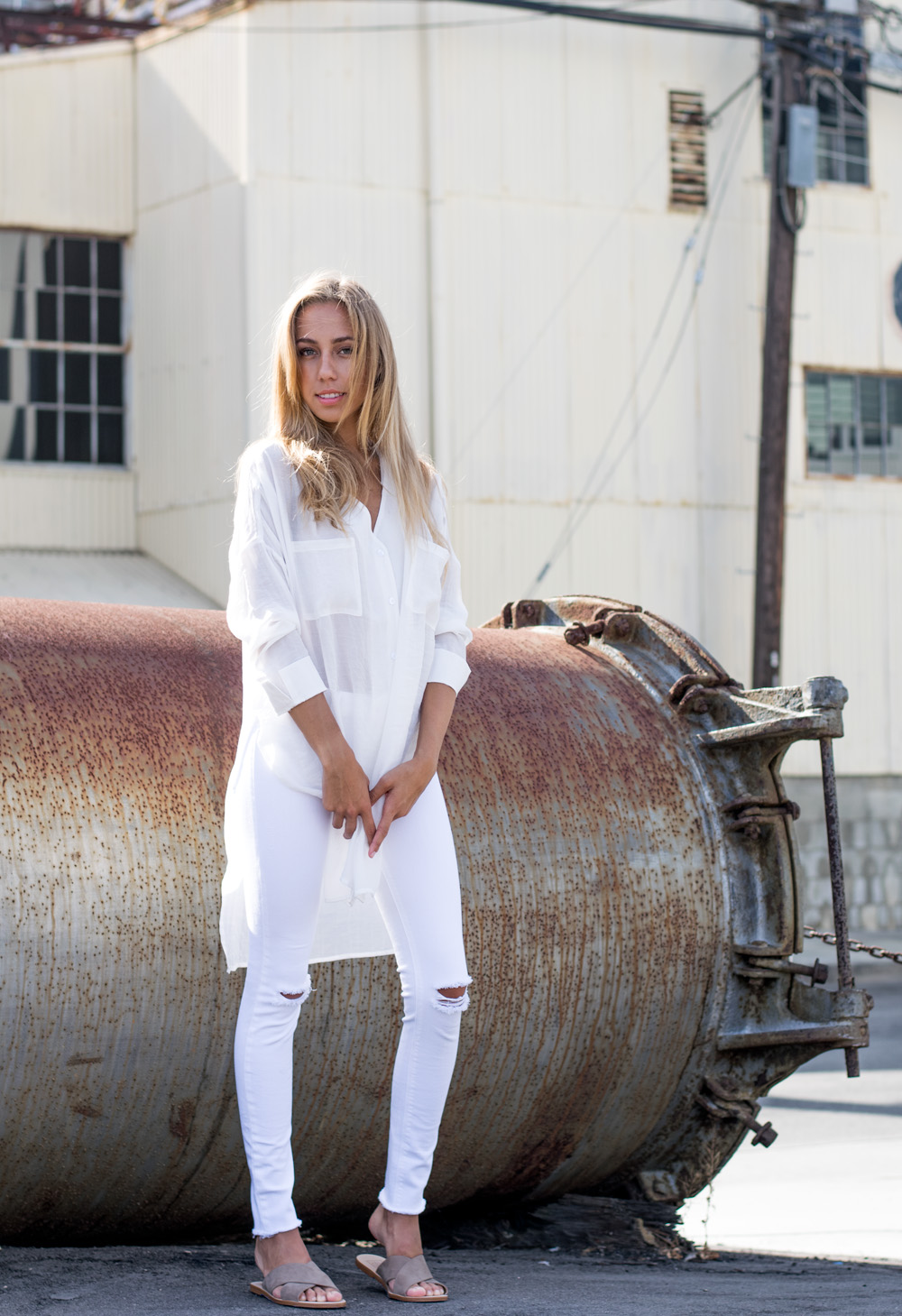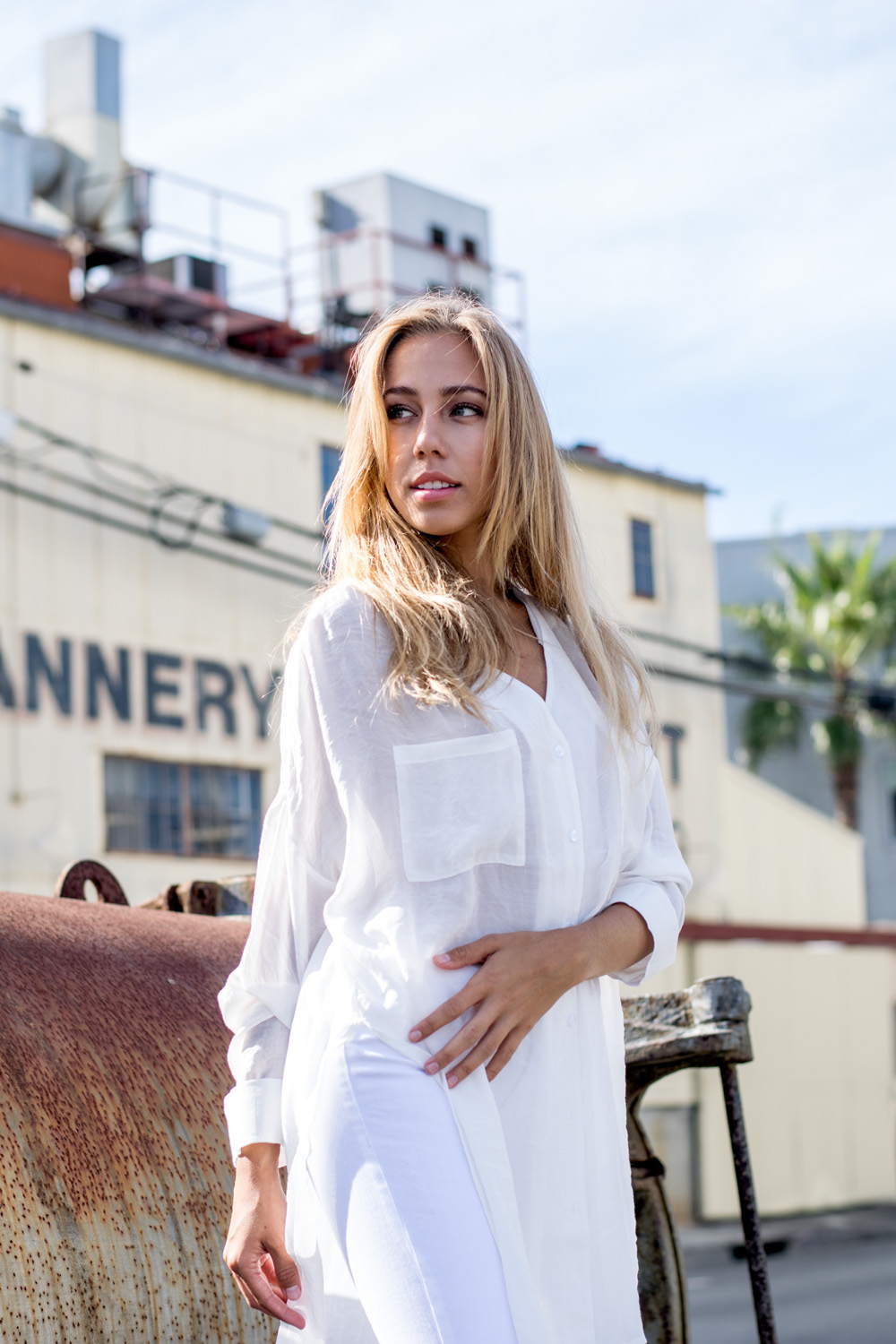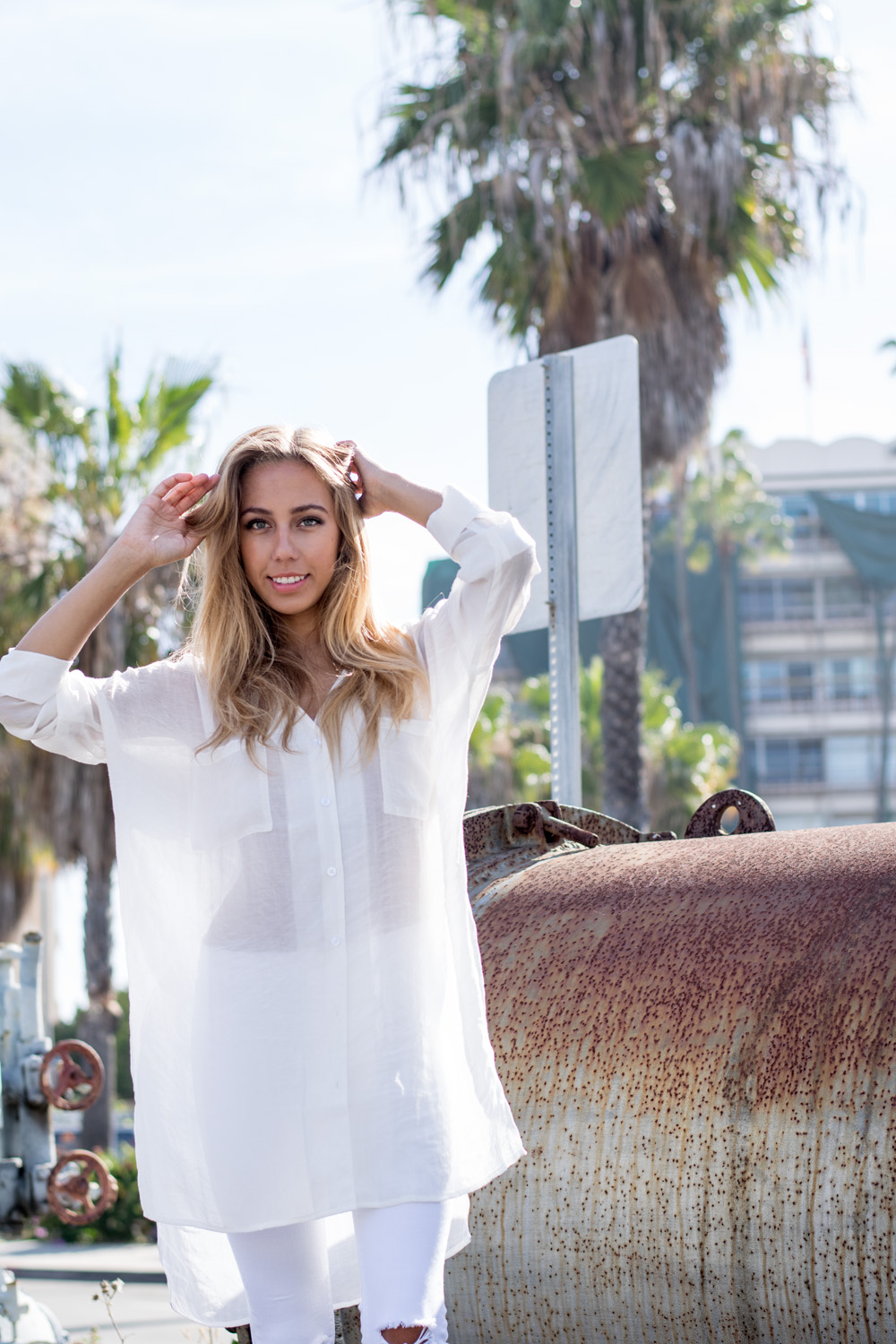 Skinnies: DL1961// Oversized Blouse: Lush// Slides: Dolce Vita 949.574.2184
The "Go-to"
Ok, so let's face it we all love a black blouse and blue jeans. Give this tried and true go-to a little update with a sheer appliquéd top with boyfriend jeans and pair it pack to any shoes that are NOT black.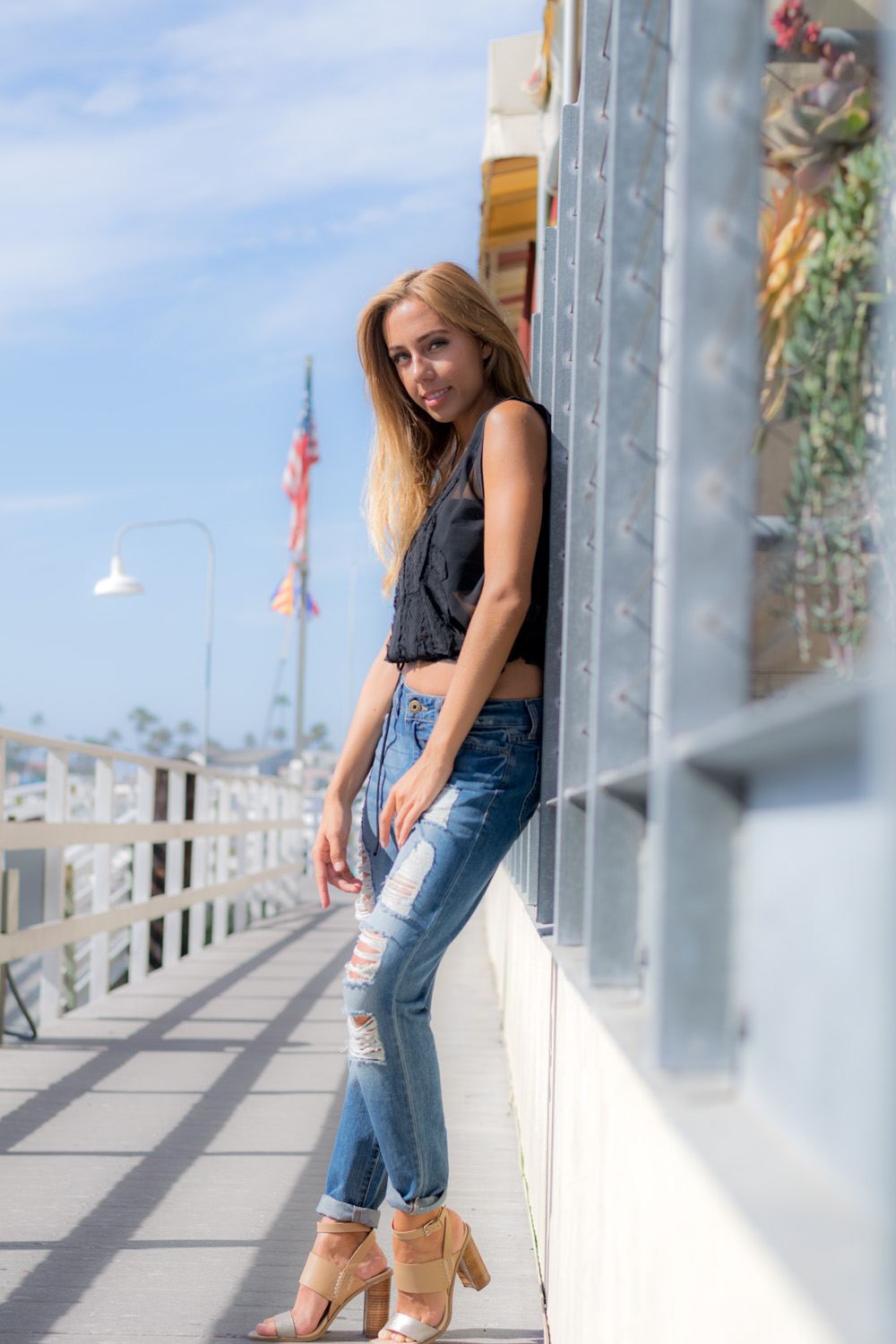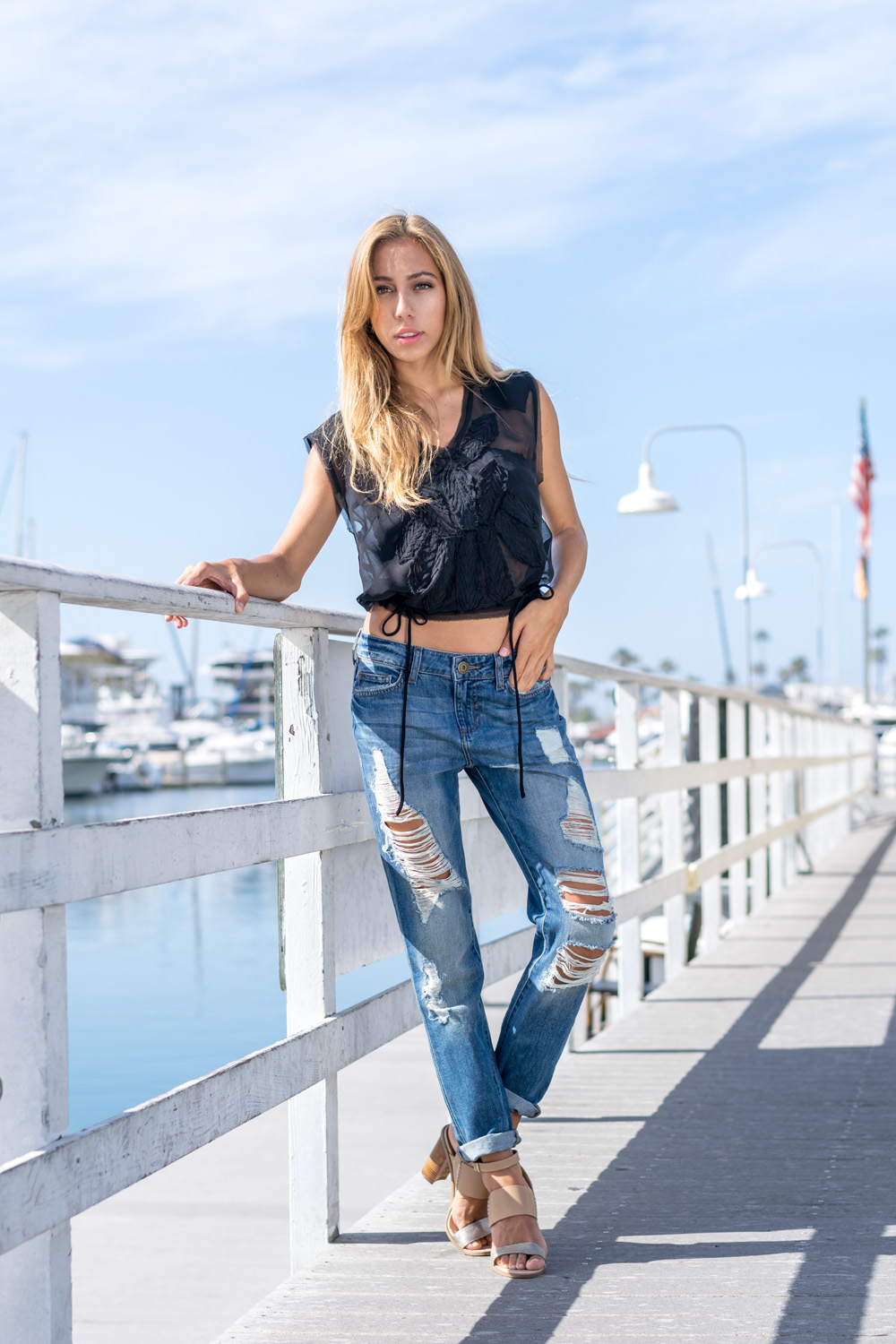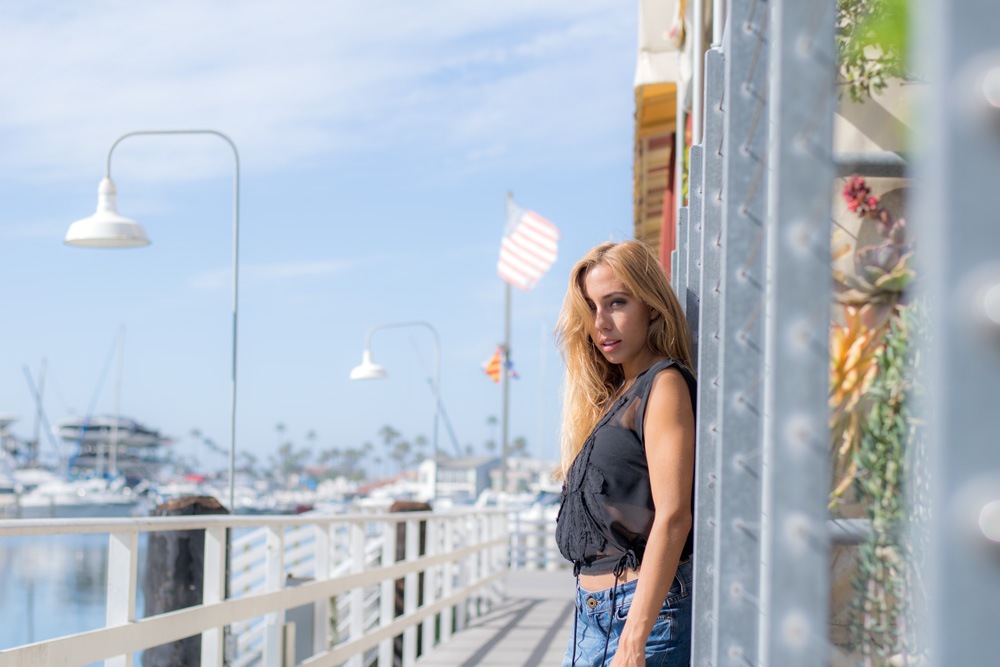 Top: Free People// Boyfriend Jeans: DL1961 949.574.2184
Off Duty Comfort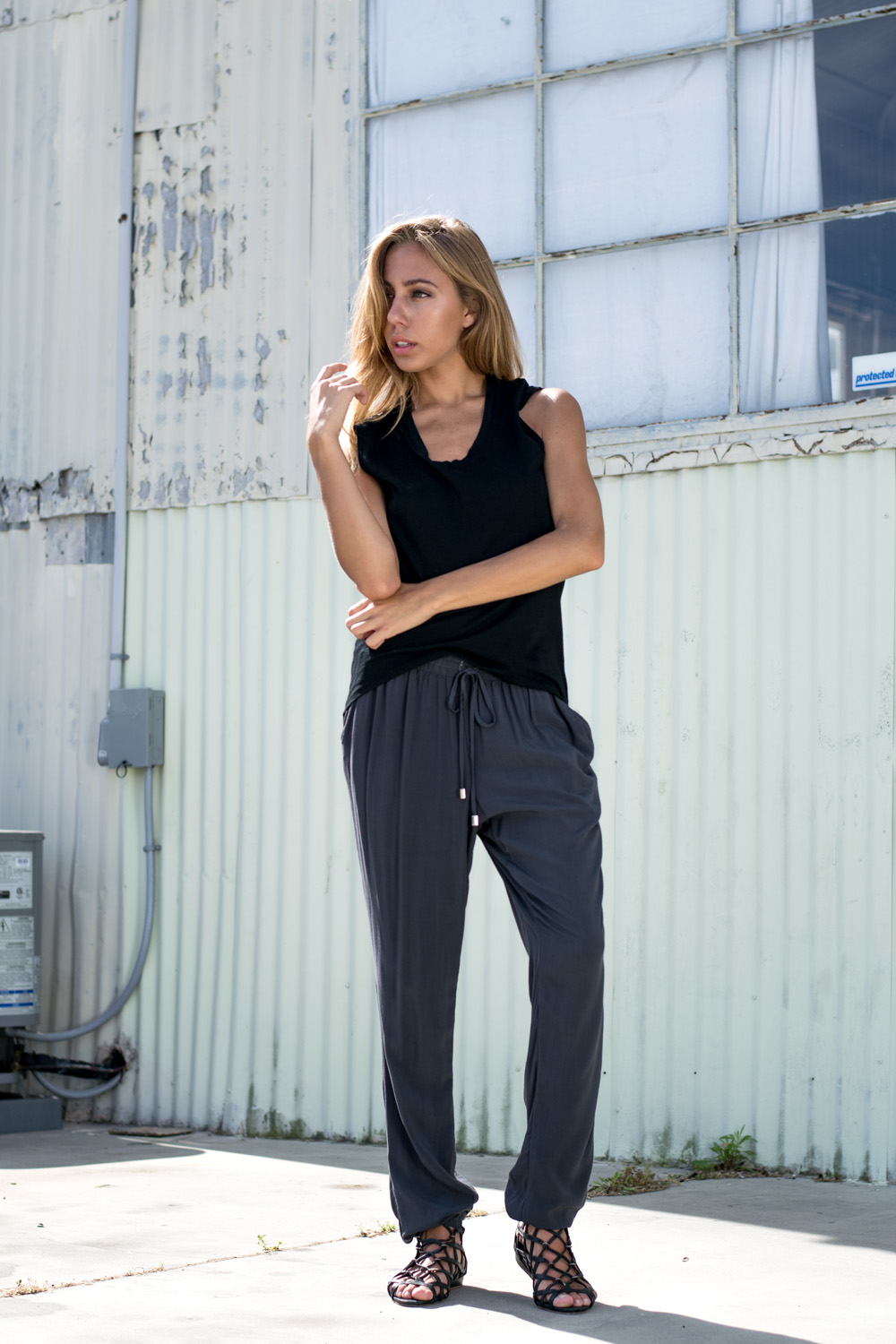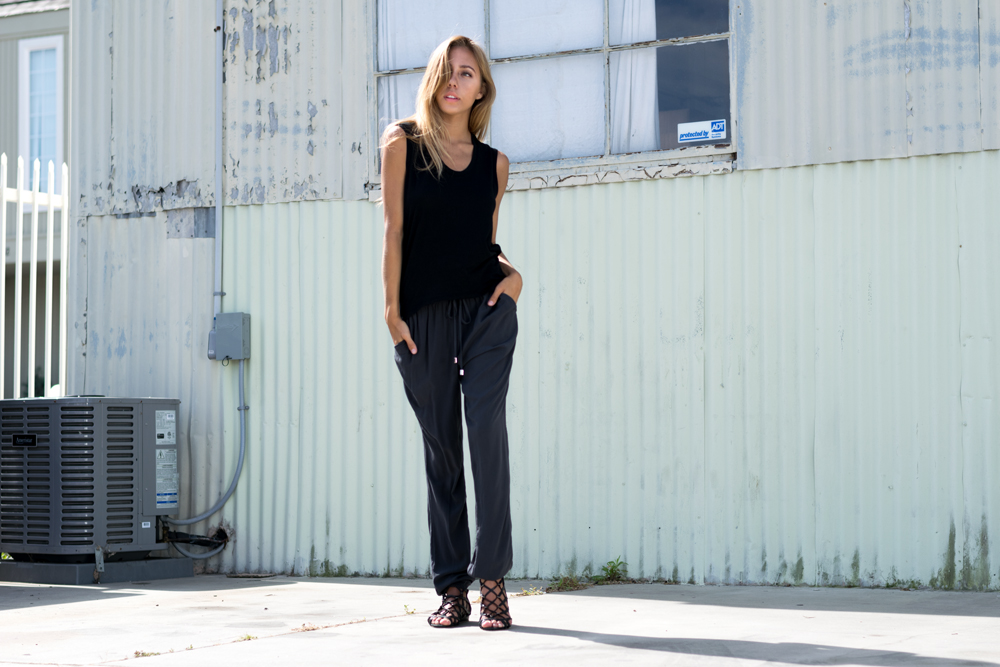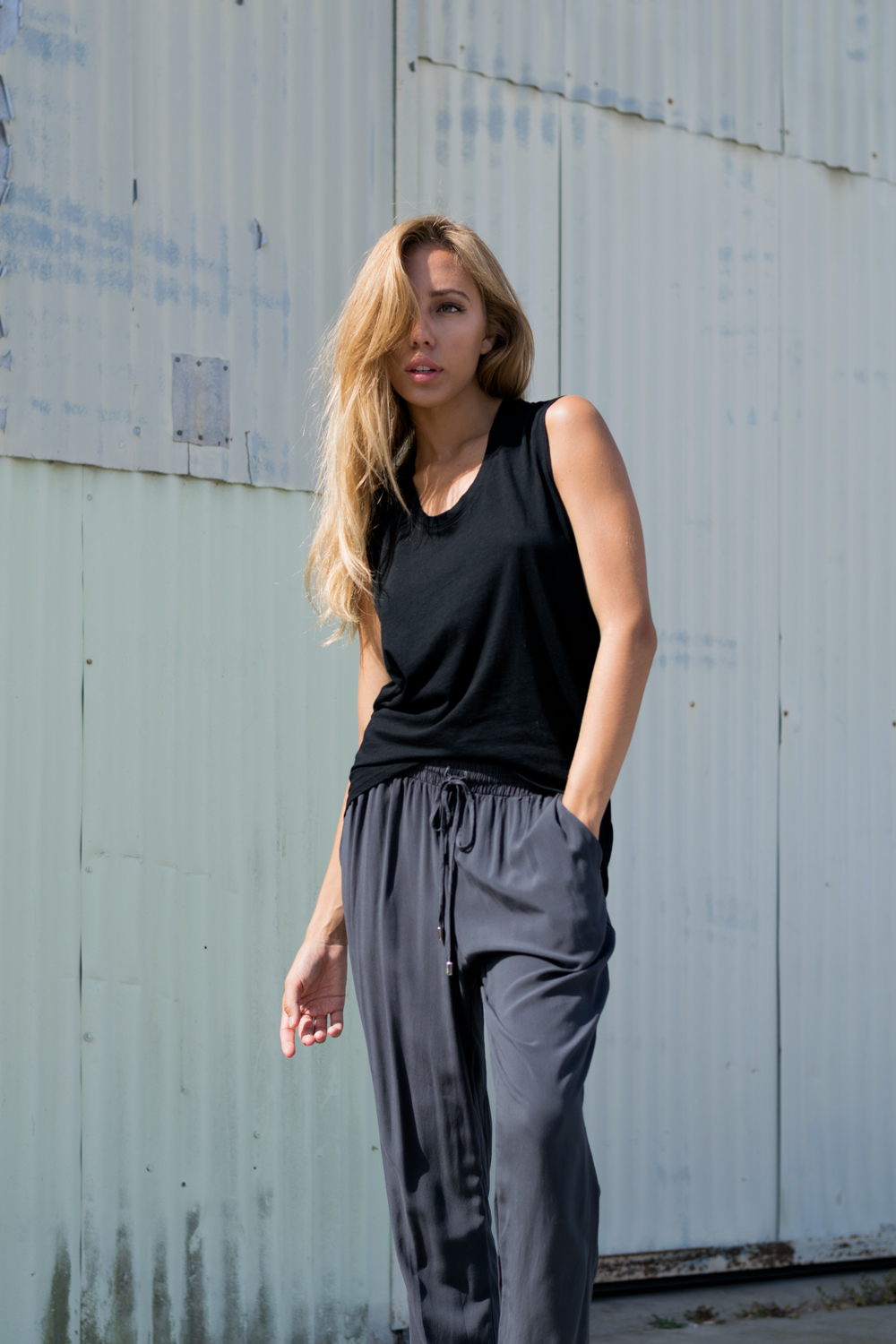 Muscle Tee: Bobi// Pants: Michael Stars 949.574.2184
 LBD Re-Styled
It's time to rethink where and how to wear a little black dress. Pair a cotton dress with flats for a casual modern vibe.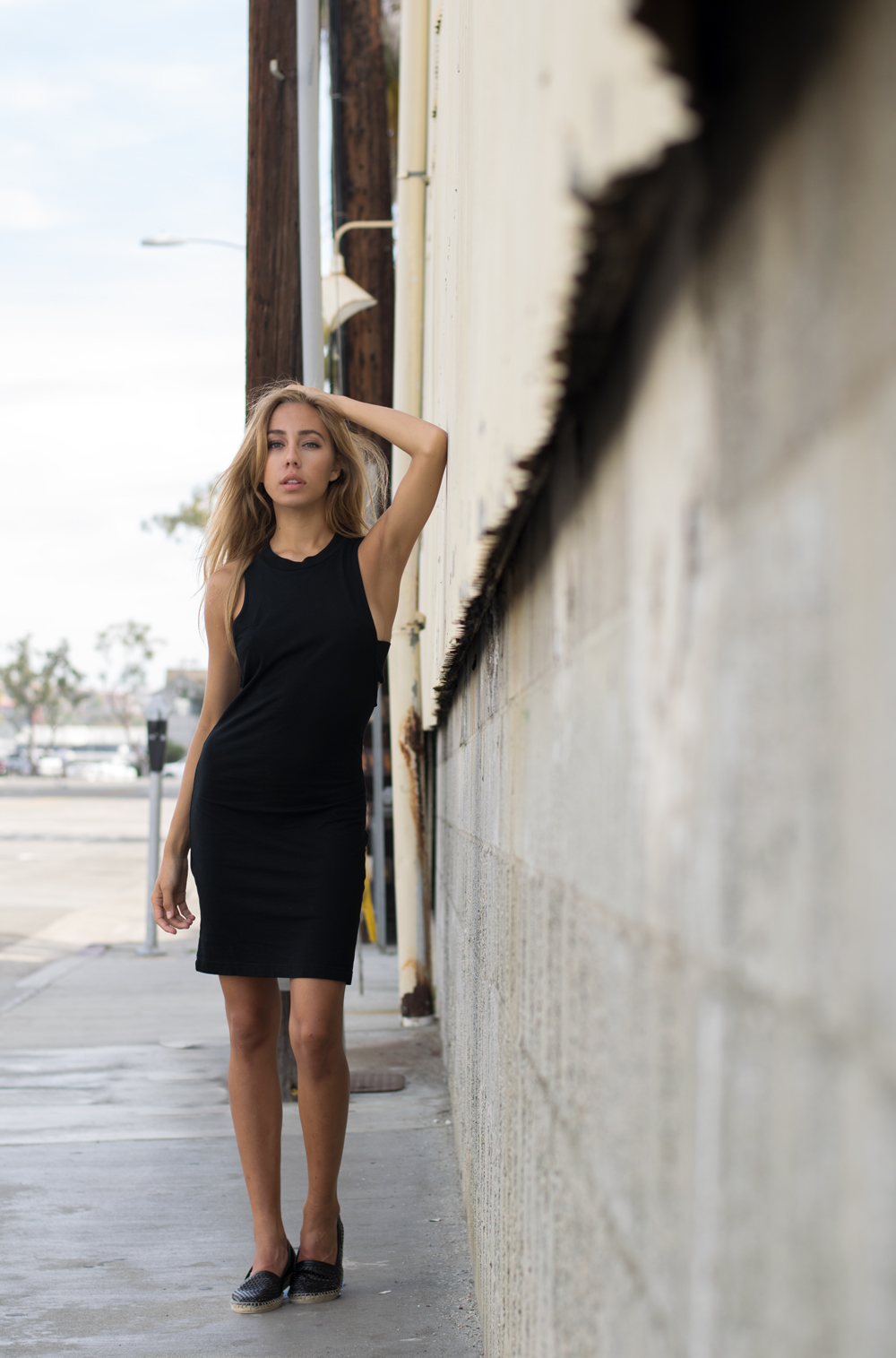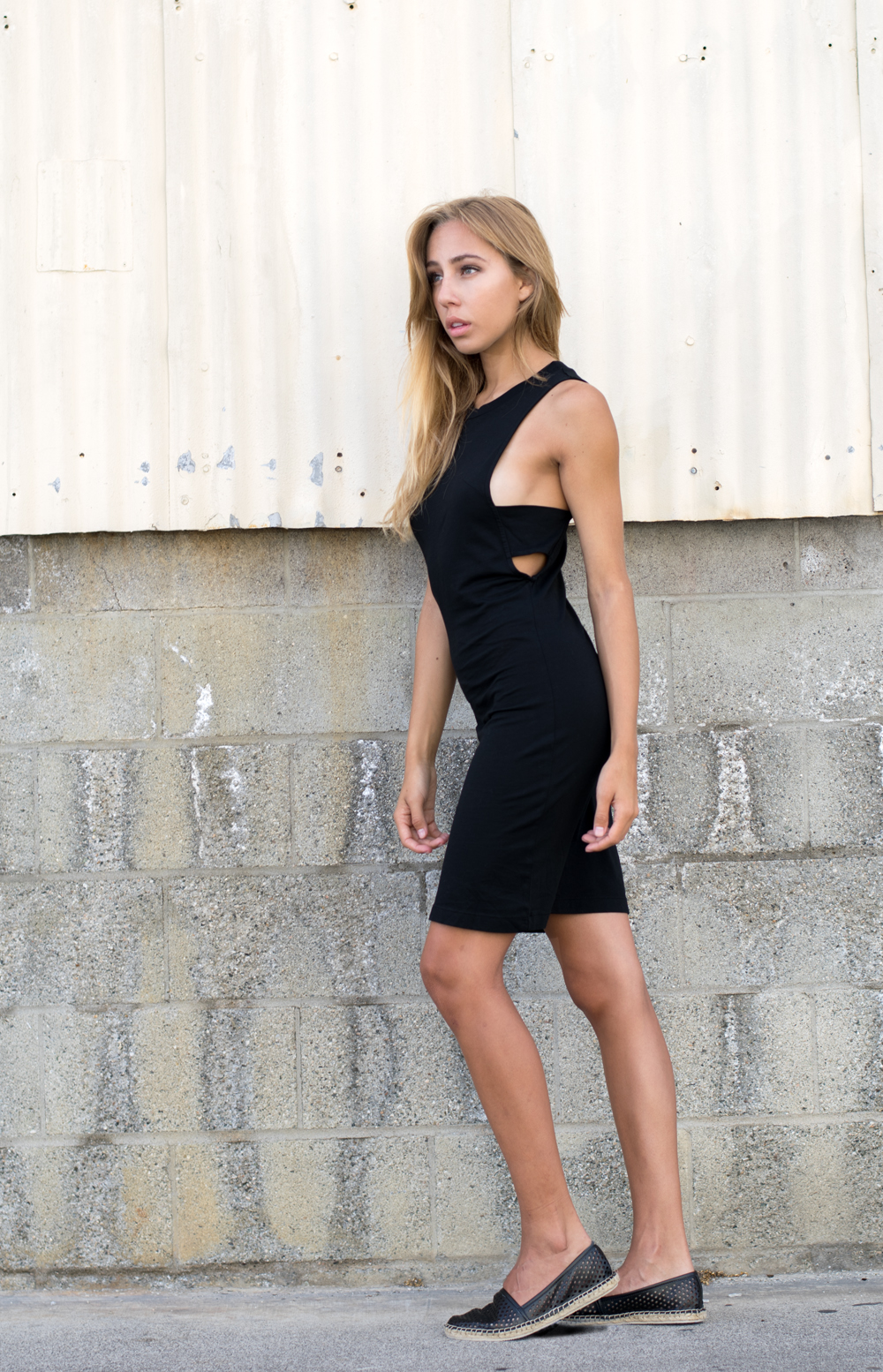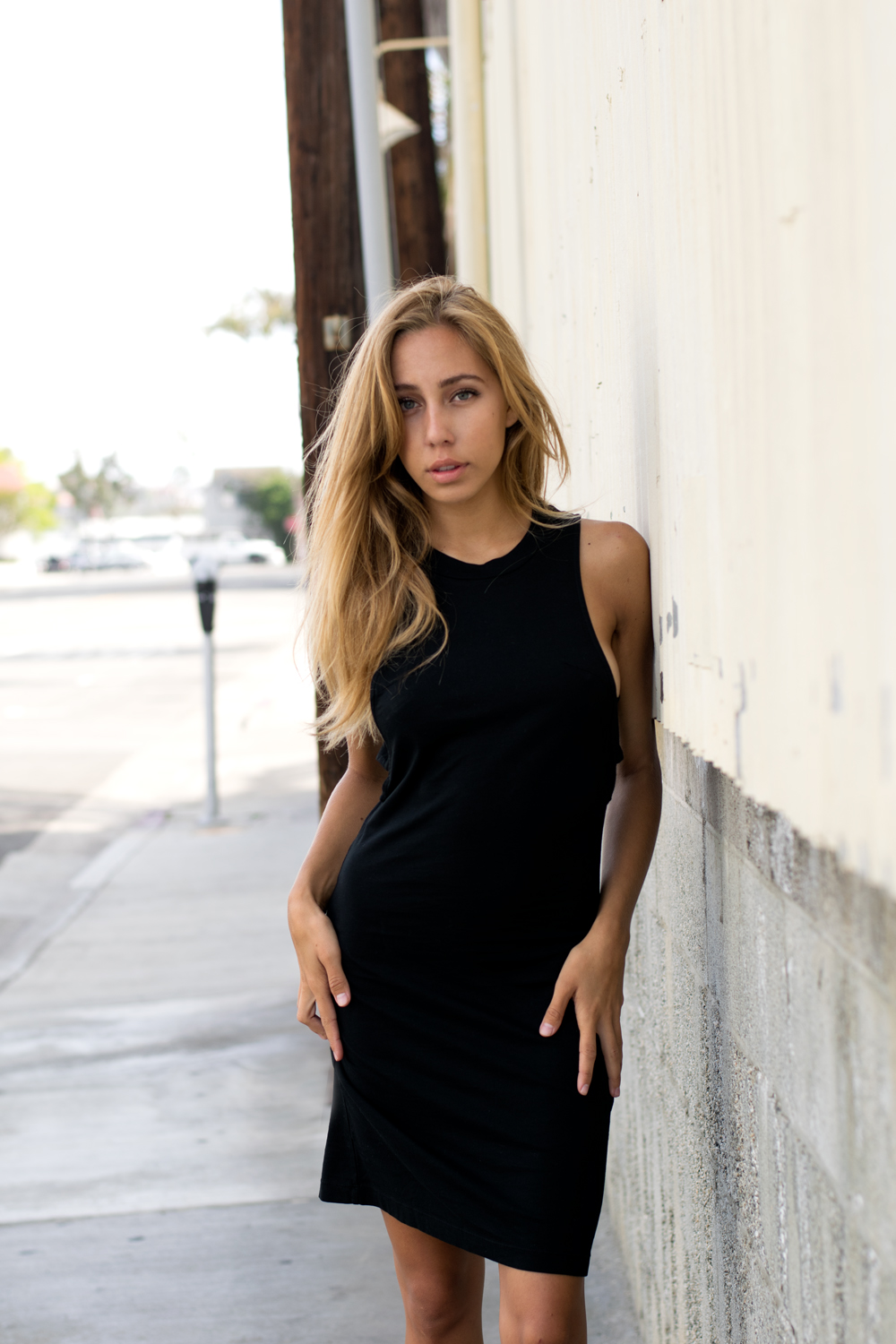 LBD: Bobi// Flats: Dolce Vita 949.574.2184
Model: Summer Betti// Stylists: Katie O'Sullivan & Kirby Morris// Location Manager: Natalie Dickens// Creative Direction | Photography: Rachael Dickens