#stealtheirstyle
Vintage Denim + Cashmere
I don't know if you've noticed but vintage denim is everywhere! And I have to say I'm loving it. Vintage pieces always have a way of giving your look more character and individuality. And lets face, don't we want outfits that standout for the right reasons? Of course we do! We're loving the BFF style of Jeanne Damas and Laura Love. Here are two examples of chic, casual style. We all have jeans and sweaters in our closets. So what about these looks are so chic? What sets their looks apart? It's the details…. it's always the details.
The one question I ALWAYS ask myself when I'm looking at an outfit I like on another person is "What about this outfit do I like?" The reason I ask myself this question is because it's easier to recreate a look if you know why you like it. So let me break down why I love these two looks. BTW it's the same reason for both.
First, it's the fit of the denim itself. Because the denim is vintage it's "worn in" and the jeans are not tight. Vintage denim is made with ridged denim which just means no elastic. You're vintage or ridged denim will stretch and get a bit more comfy.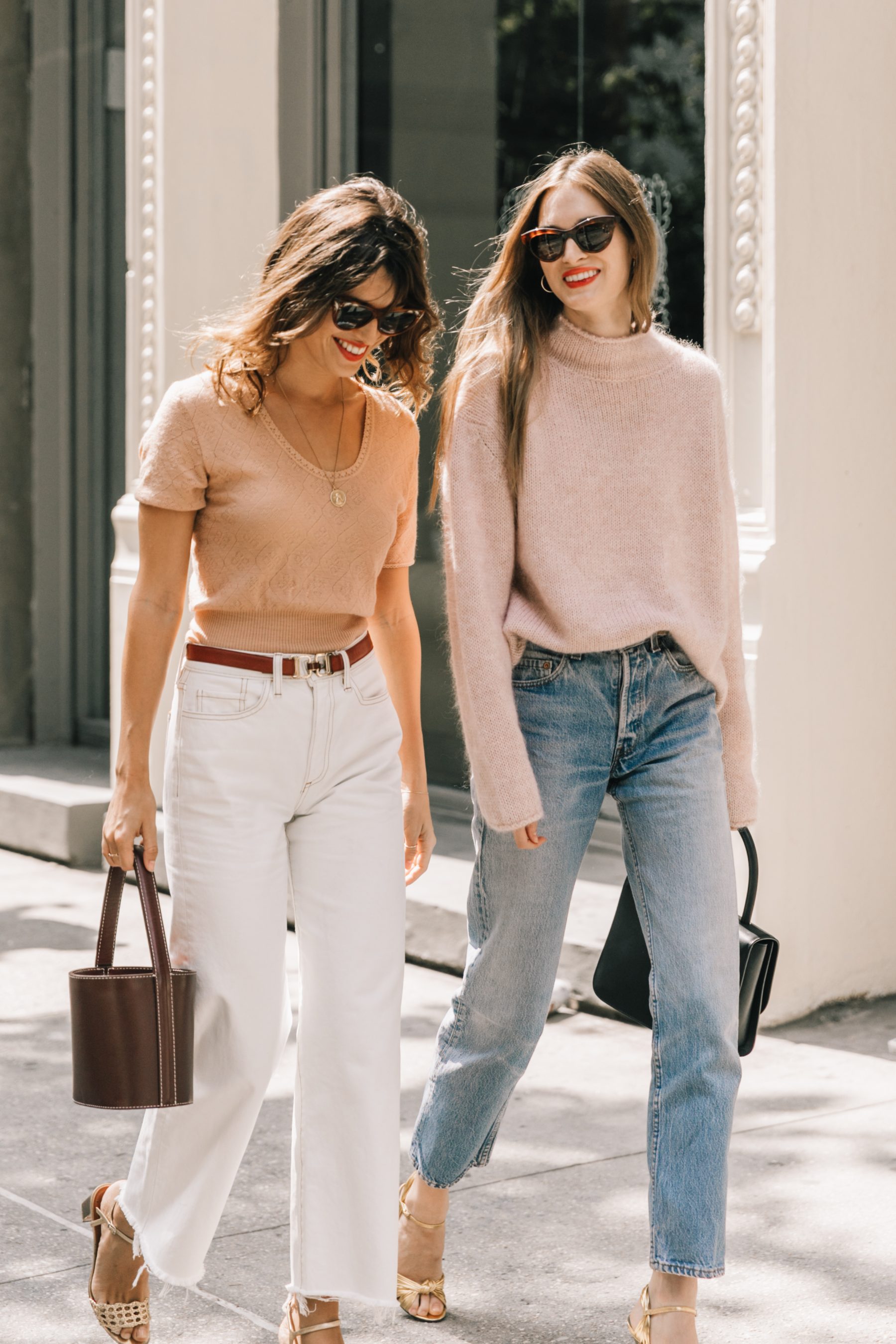 Second I like the juxtaposition of the metallic heels with the vintage denim. And let's talk more about the accessories; from the skinny belt to the bucket bag and the cat eye sunglasses. It's all so good. All the accessories are subtle but together they make the simple look of a sweater and jeans stand out.