Can't get Enough Culottes
I've been obsessed with Culottes for awhile now… At this point, I wouldn't be surprised if I have more pairs of culottes than I do jeans! When I came across this high waisted, frayed hem pair at Zara I was in heaven. They were a little bit more funky then my others and I knew they were the perfect addition to my collection.
I am also a huge fan of a good off the shoulder top, and it's even better when it's a body suit! This black BCBG is so simple it pairs well with anything. One reason I love a body suit is because you never have to worry about it untucking or moving out of place. Yes, they may be a pain to use the restroom in, but sometimes they are way worth it. I paired these two together because these culottes are a bit volumous on the bottom and in order to show off my waist and not look bigger than I am, I paired them with a more fitted top. To be cohesive with the simplicity of this look, I threw on nude accessories for the finishing touches.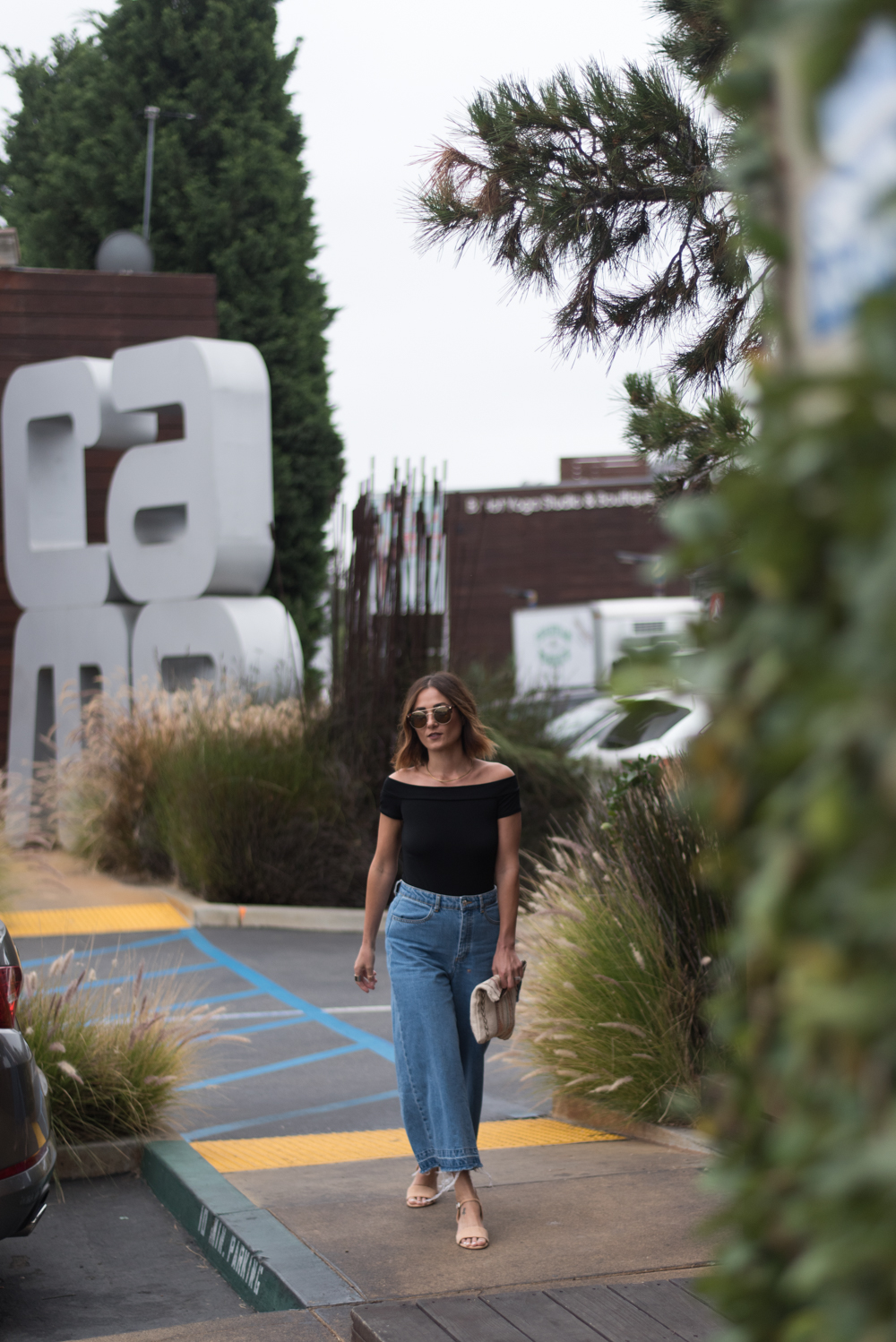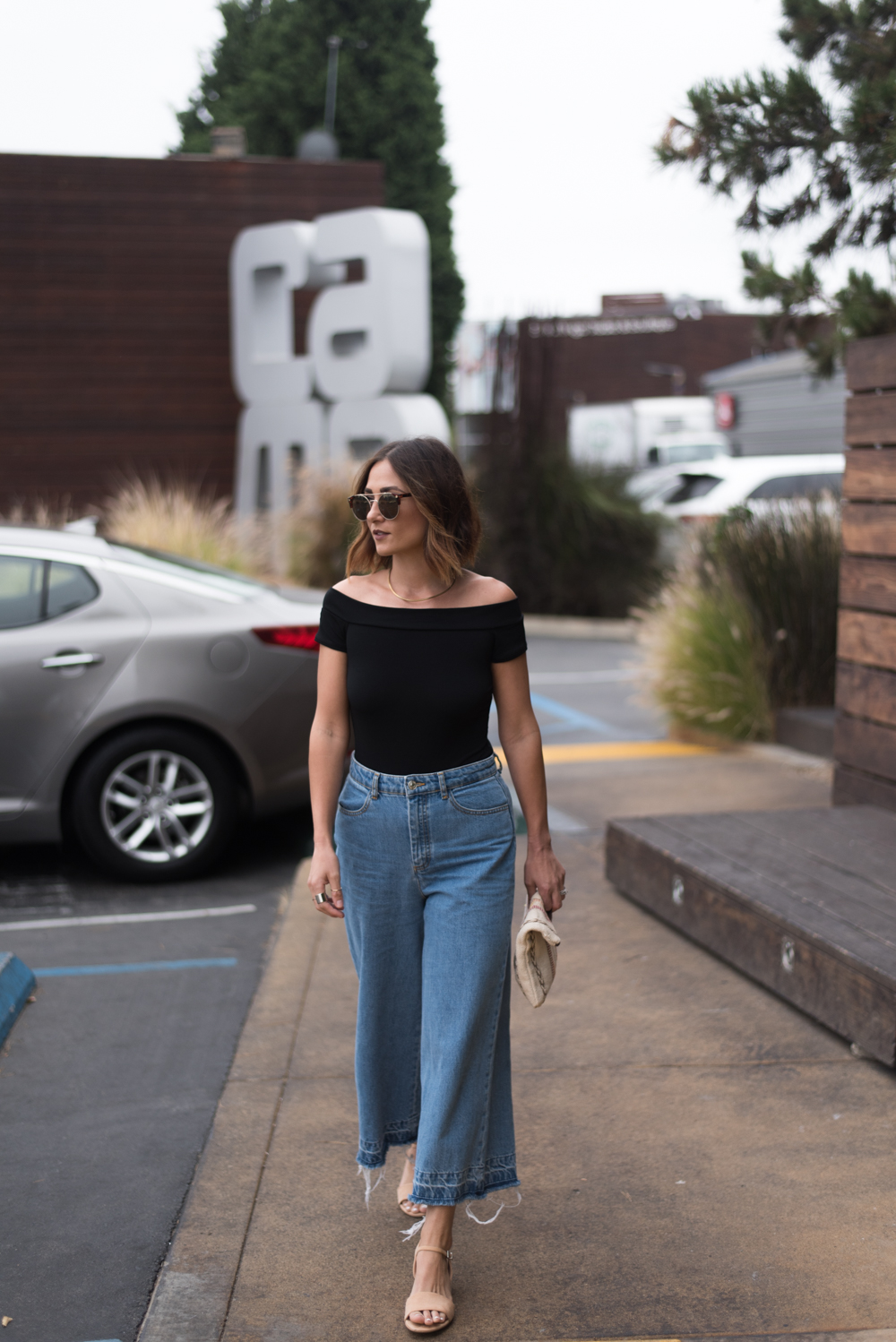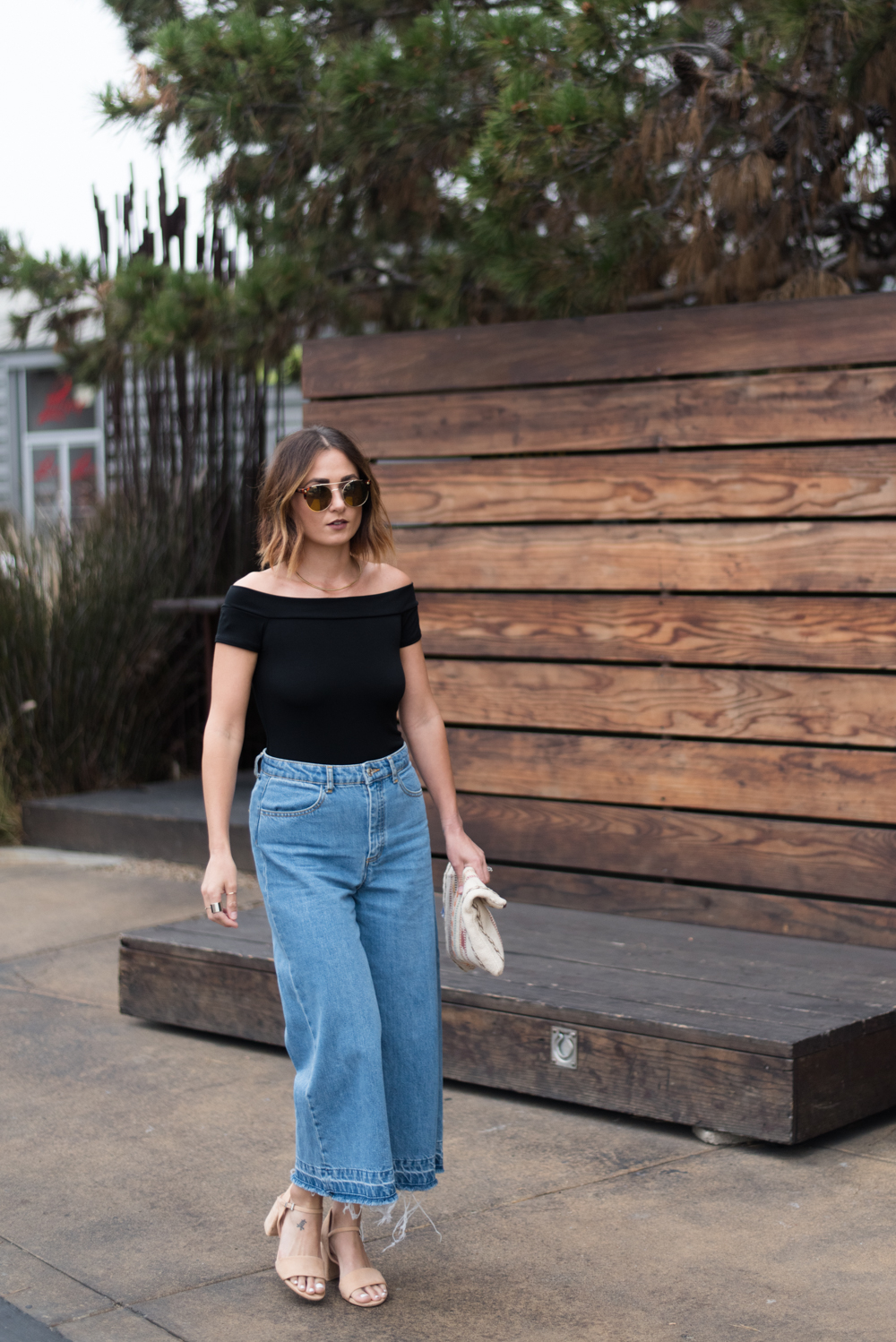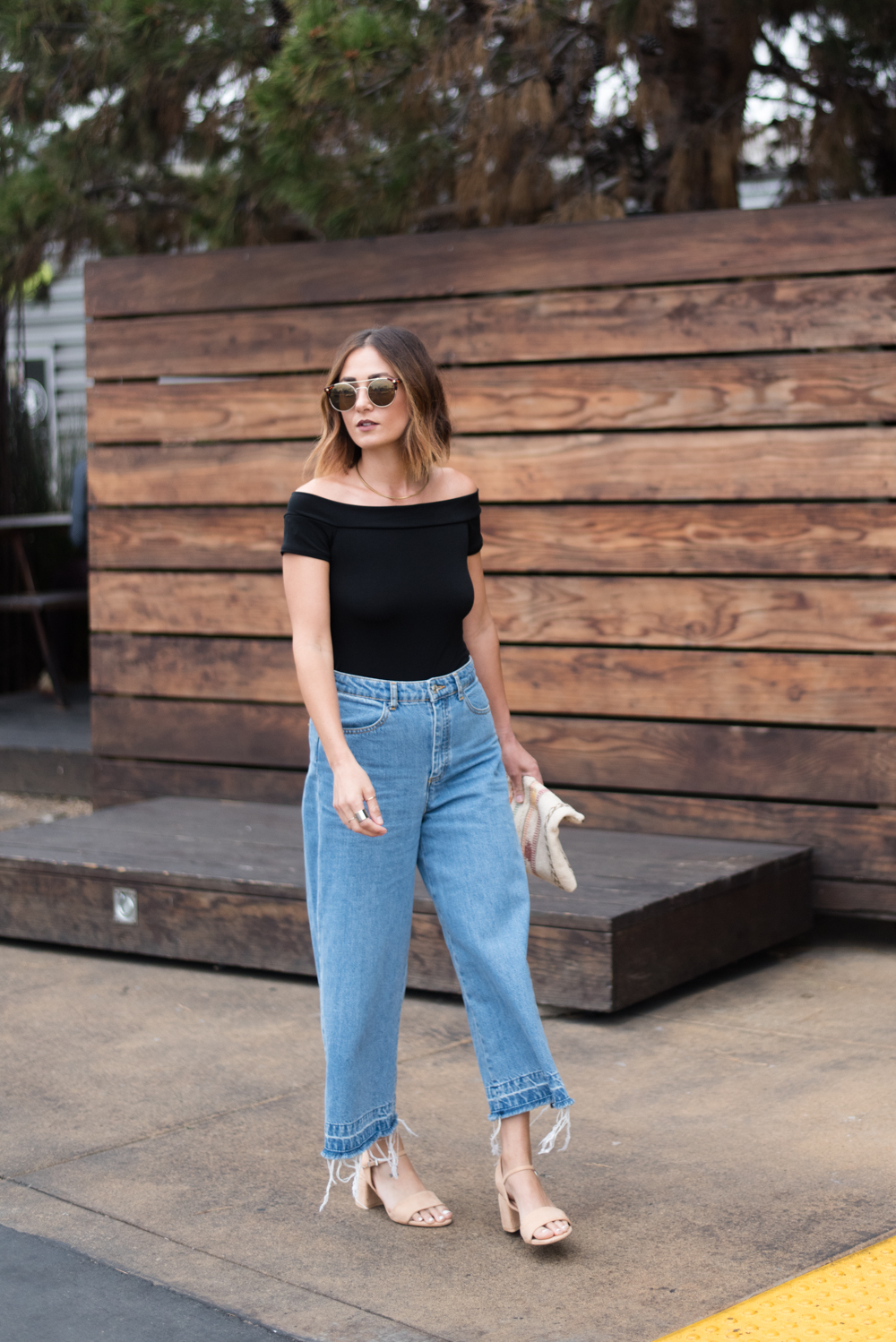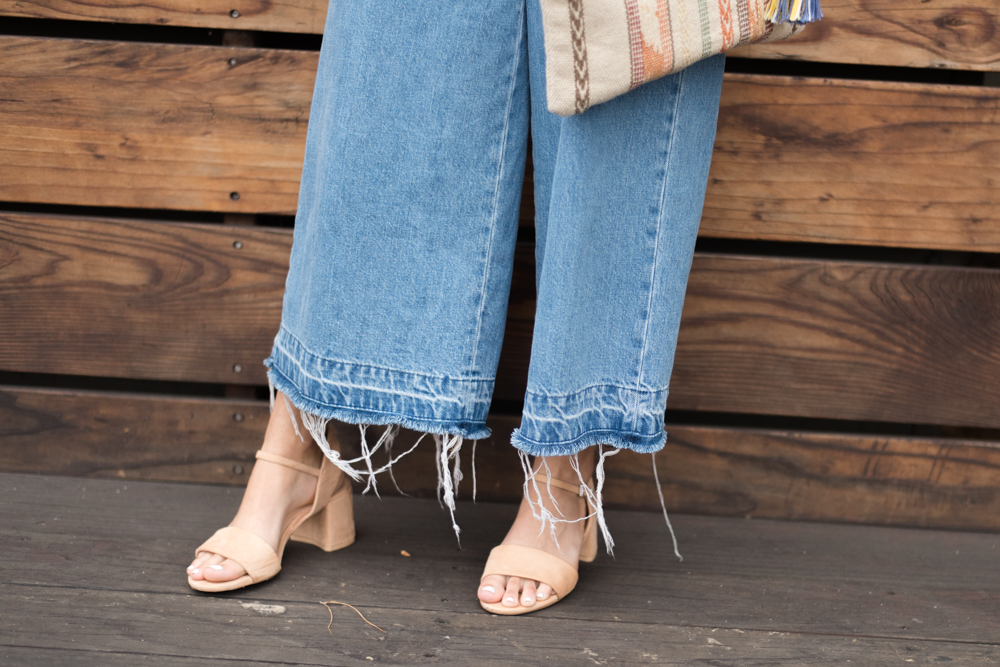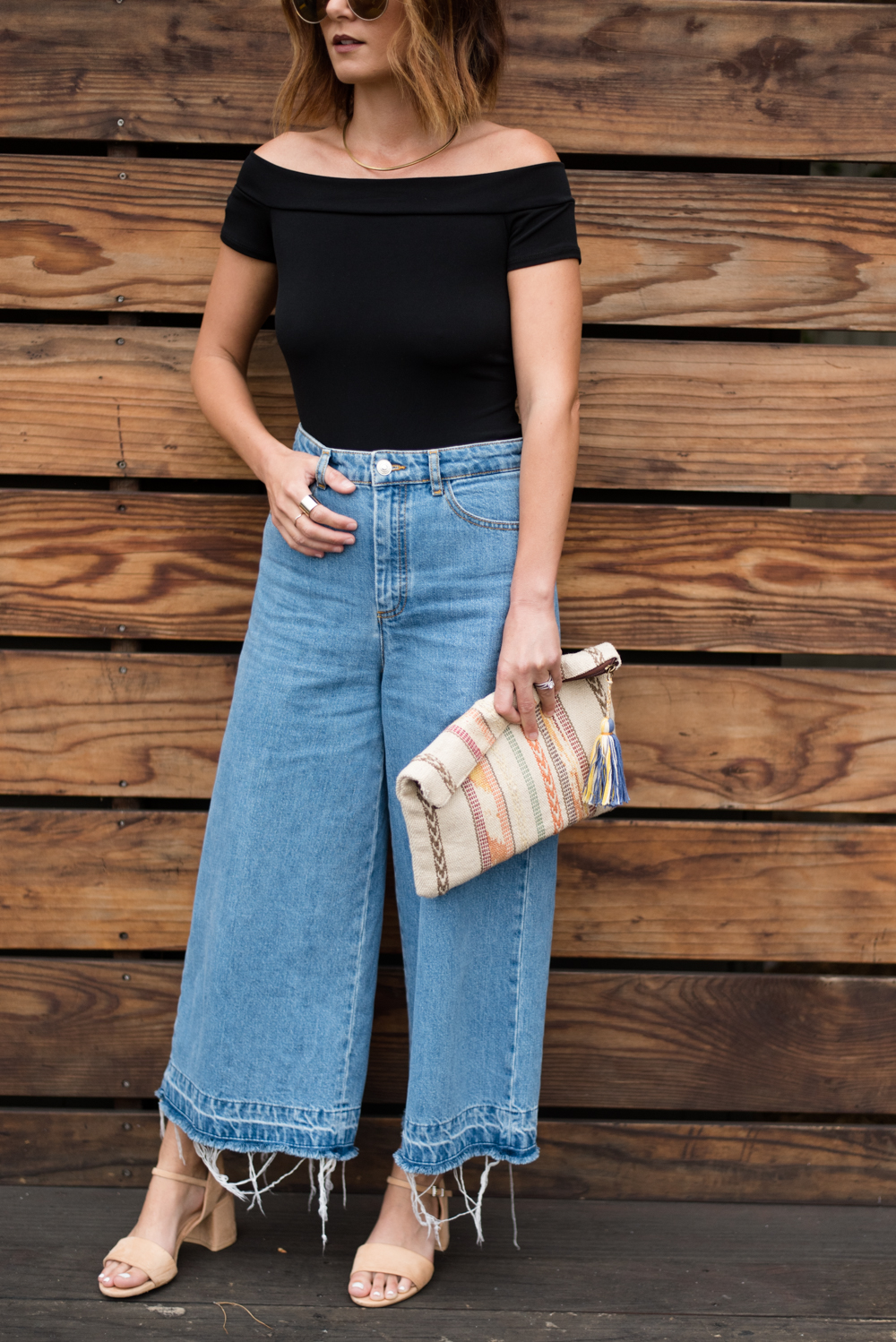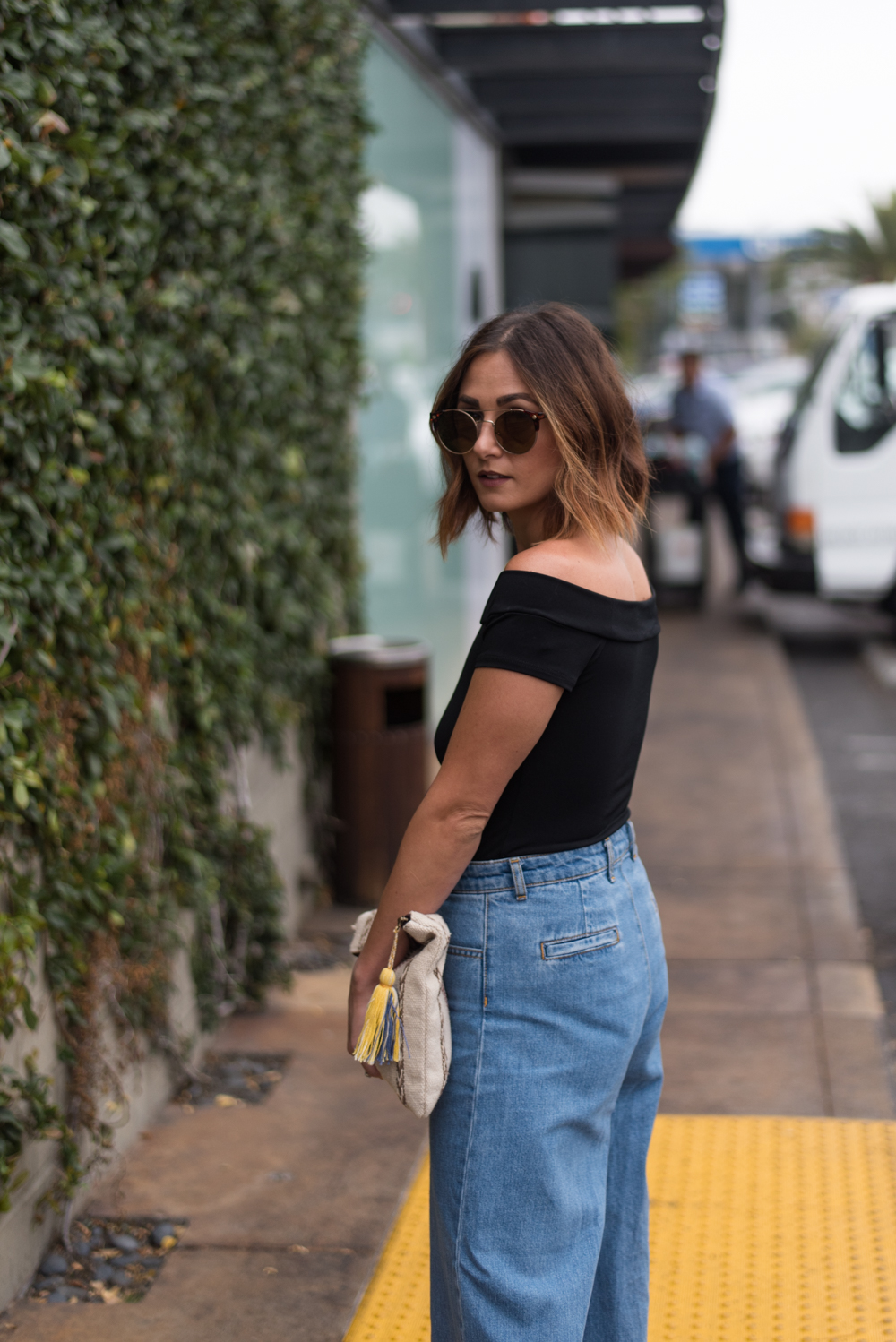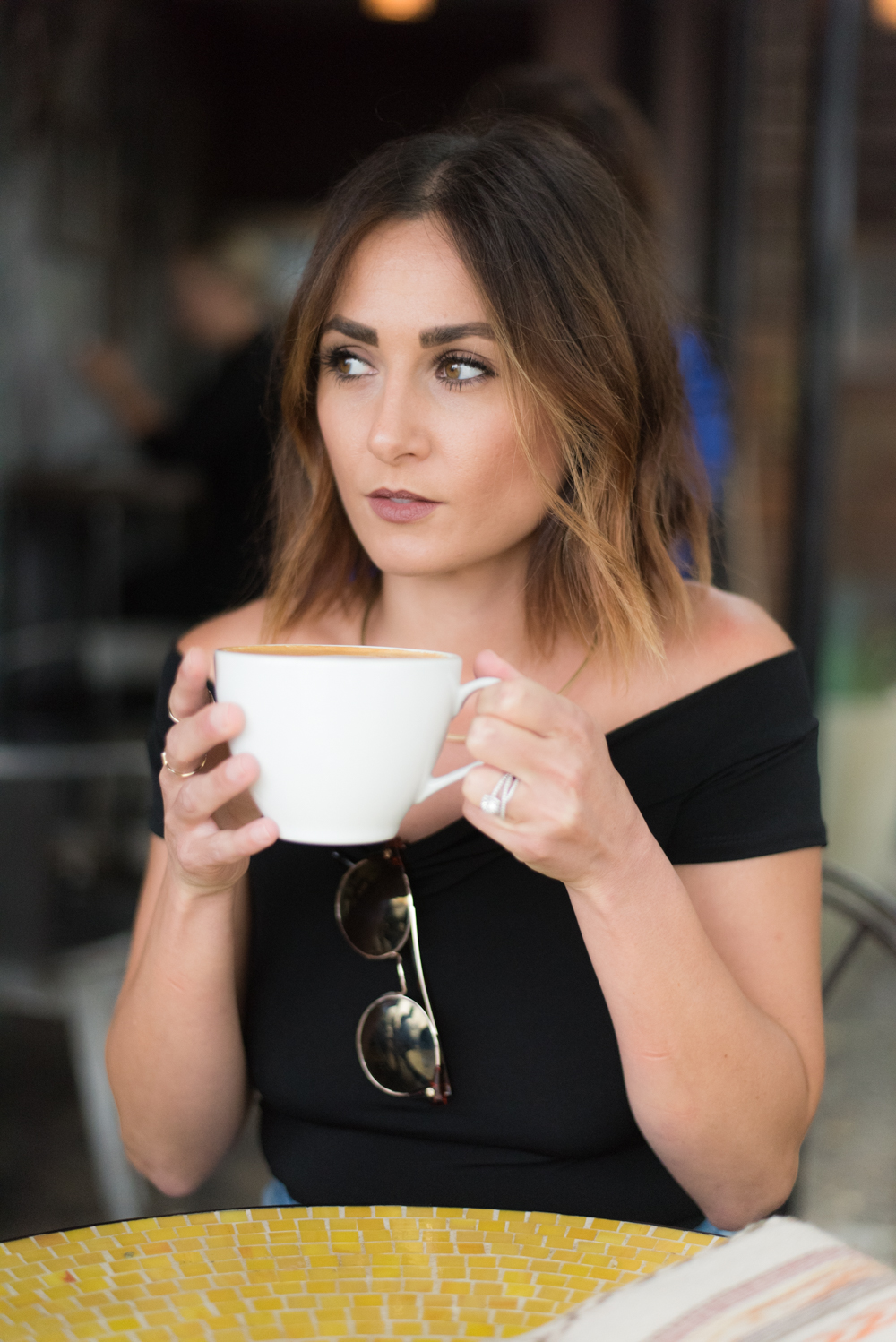 Bodysuit: BCBGeneration from Blue Eyed Girl// Denim Culottes: Zara// Blocked Heels: Zara// Choker: La Weez Jewelry
Katie Keyes Photographed by Rachael Dickens
By now, you've seen all of us in some form of culotte.. Are you a fan? Leave your thoughts in the comments below!