Cargo Pants & Cold Shoulder Top
All of us here at OC STYLE REPORT have been a little obsessed with Off the Shoulder for awhile now, and we aren't the only ones. It seems that off the shoulder tops are everywhere and there are so many styles to choose from. You can find everything from denim to flowy floral prints, and all that's in between. I personally have mutliple in my closet and can't get enough of everything Off the Shoulder for summer. This cold shoulder top I picked up at COVE was no exception. Switching out your favorite tee for an off the shoulder top is an easy way update to your look; and with Off the Shoulder, your bottom options are endless.
Like most of us, I live in jeans; and most of those jeans are skinny jeans. I wanted to mix it up a little (clearly not too much) and pair my cold shoulder with Cargo Pants. These Joie cargo pants were perfect for me; just enough added detail and still a skinny pant. This look is totally me! I'm all about a great top and a pair jeans (or in this case, cargo pants).
We're always talking about our obsessions (which seems to be pretty much anything fashion related) and another one of mine is block heels. On any given day, my go-to shoe is a pair of sandals with a low block heel. They're easy to wear, and the little heel gives you some height along with an added dressiness that a flat sandal wouldn't. Not to mention, they're comfortable and can be worn all day!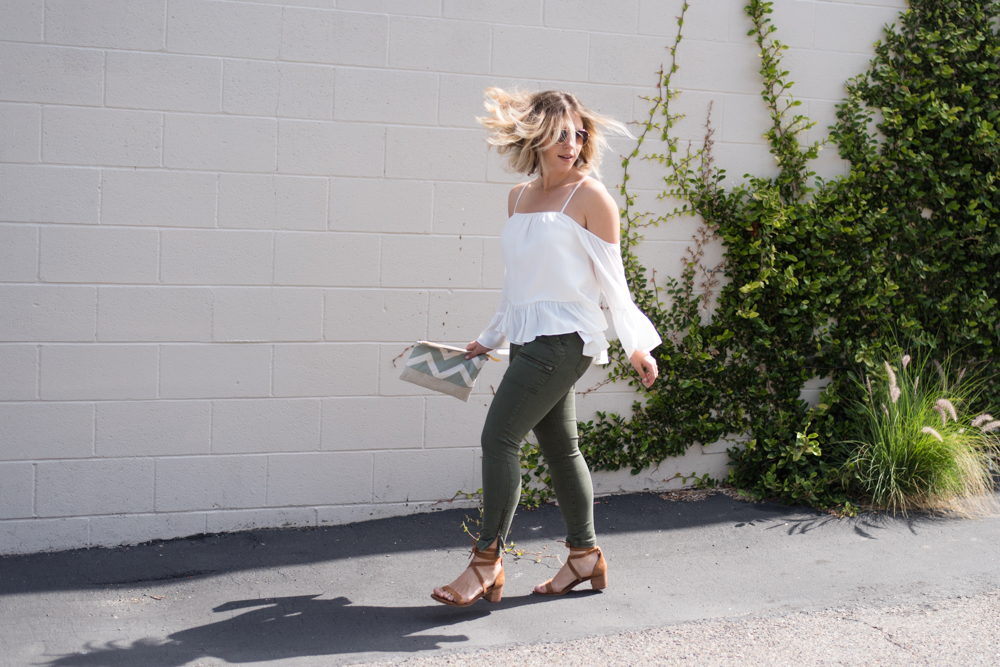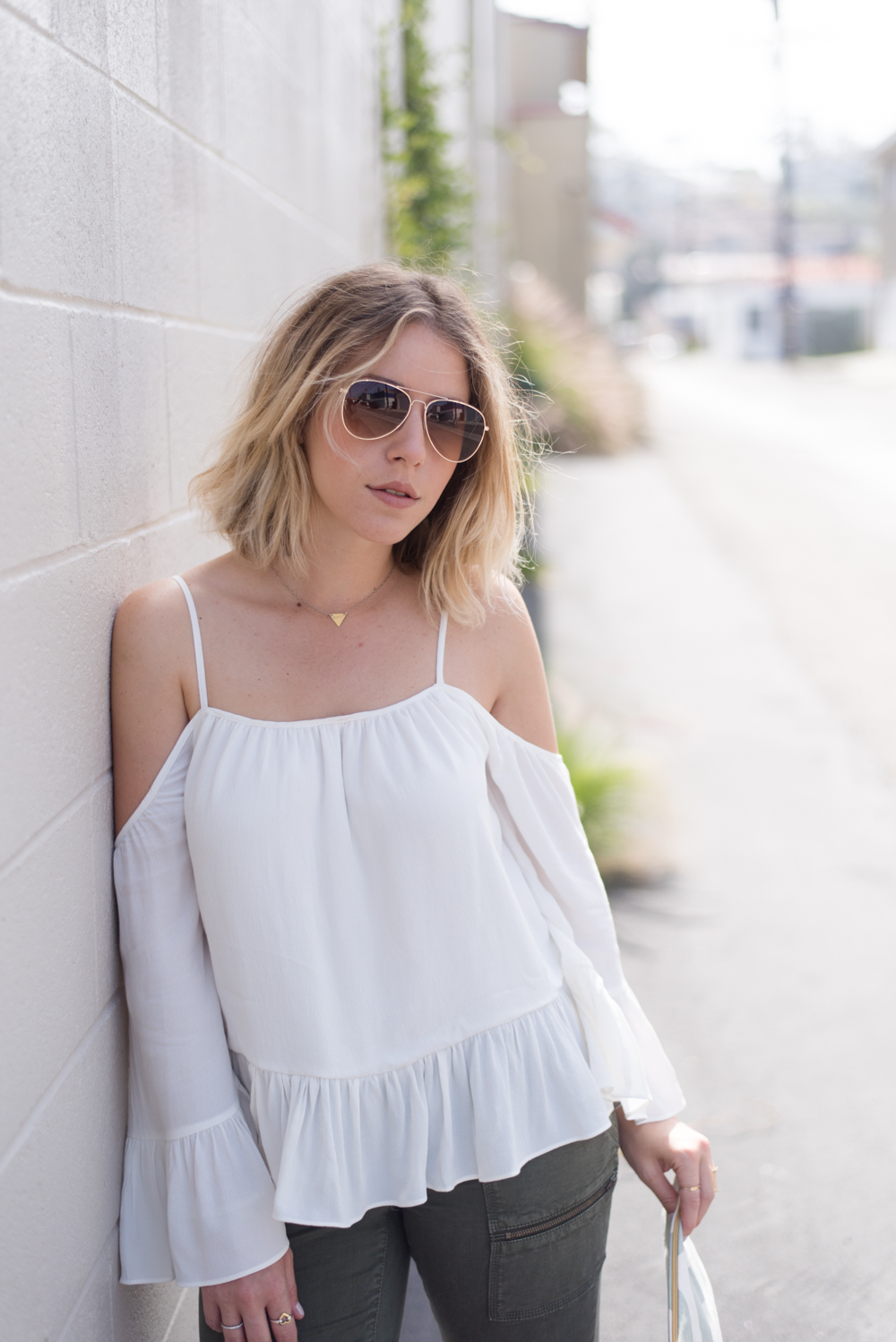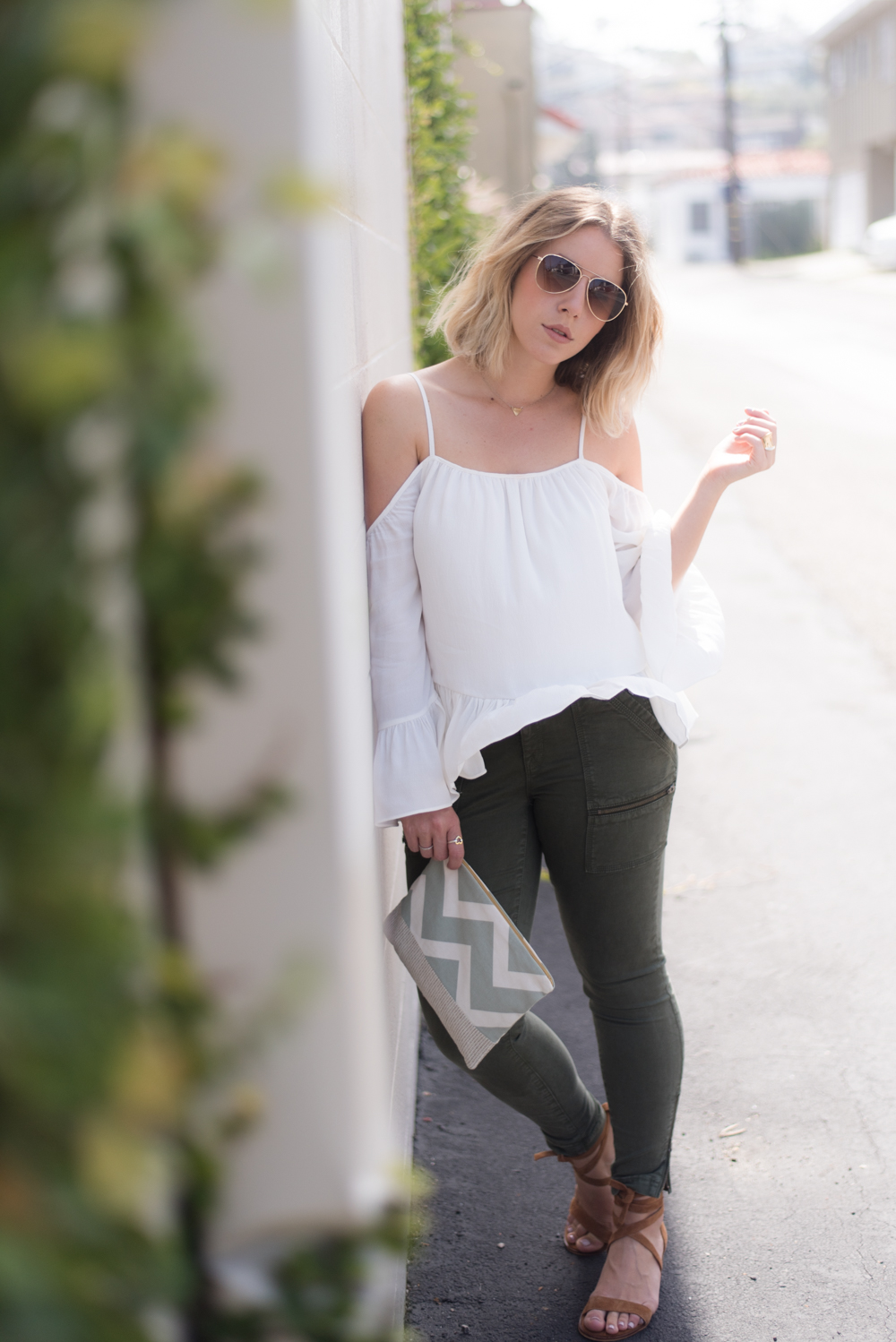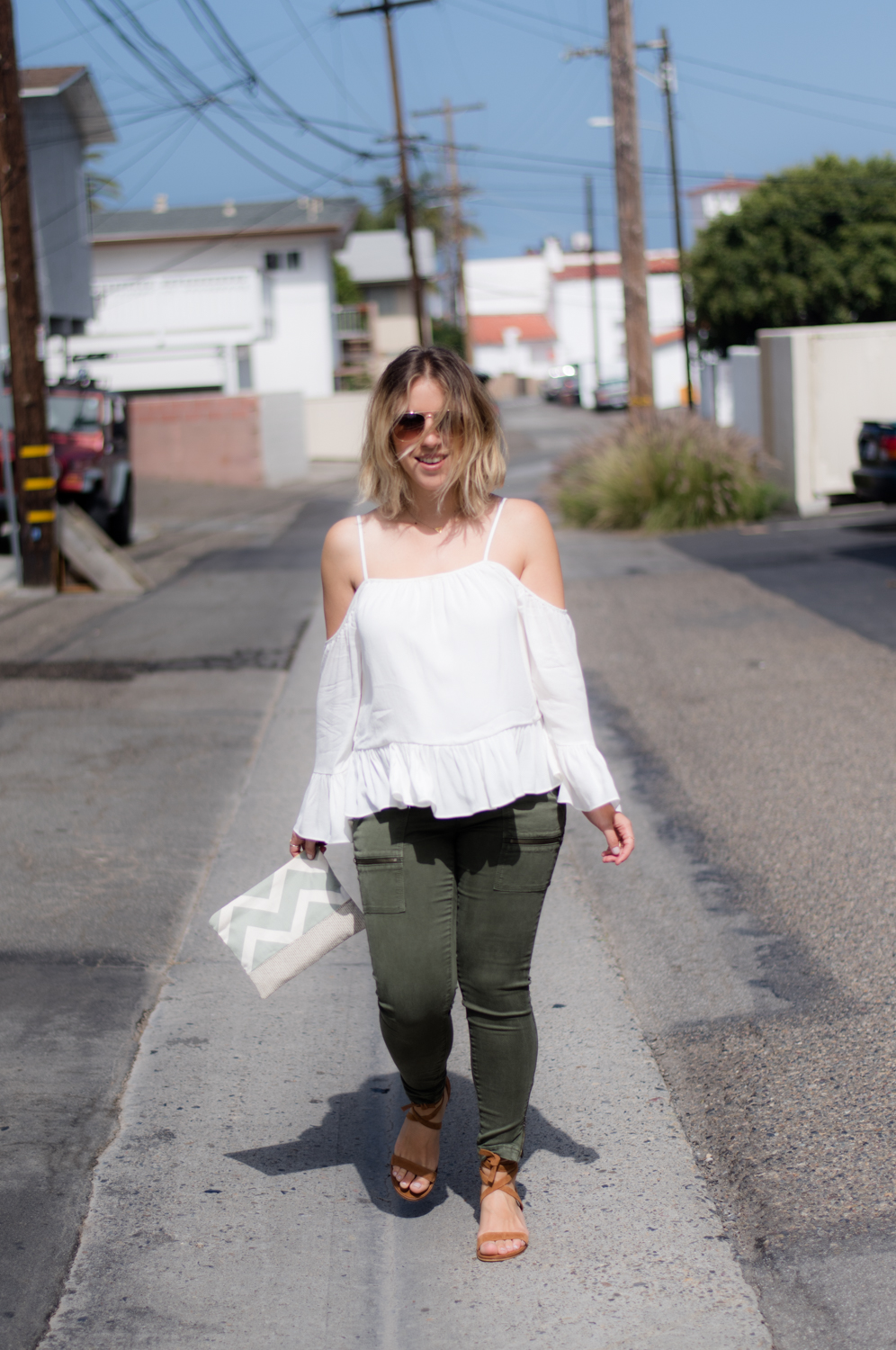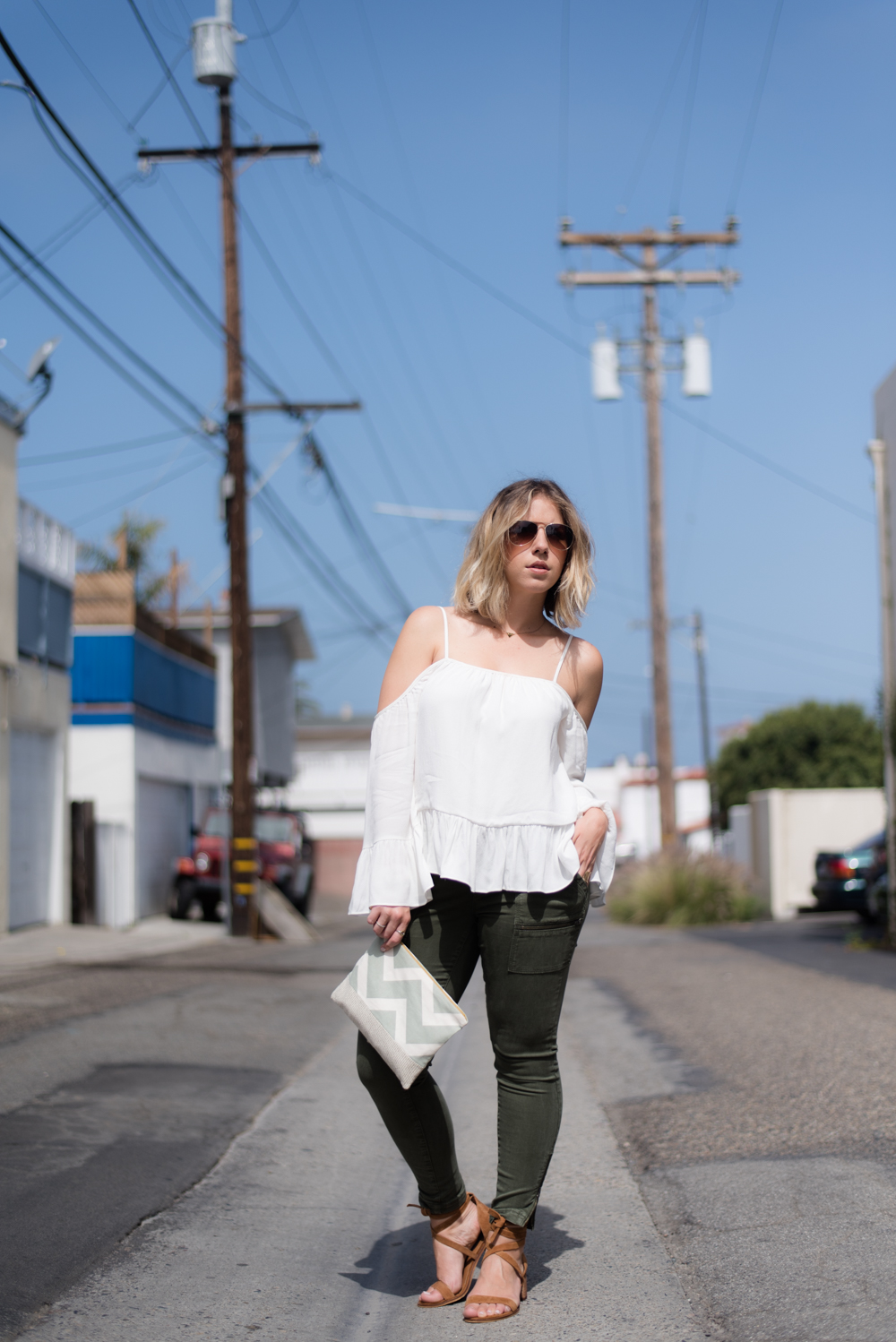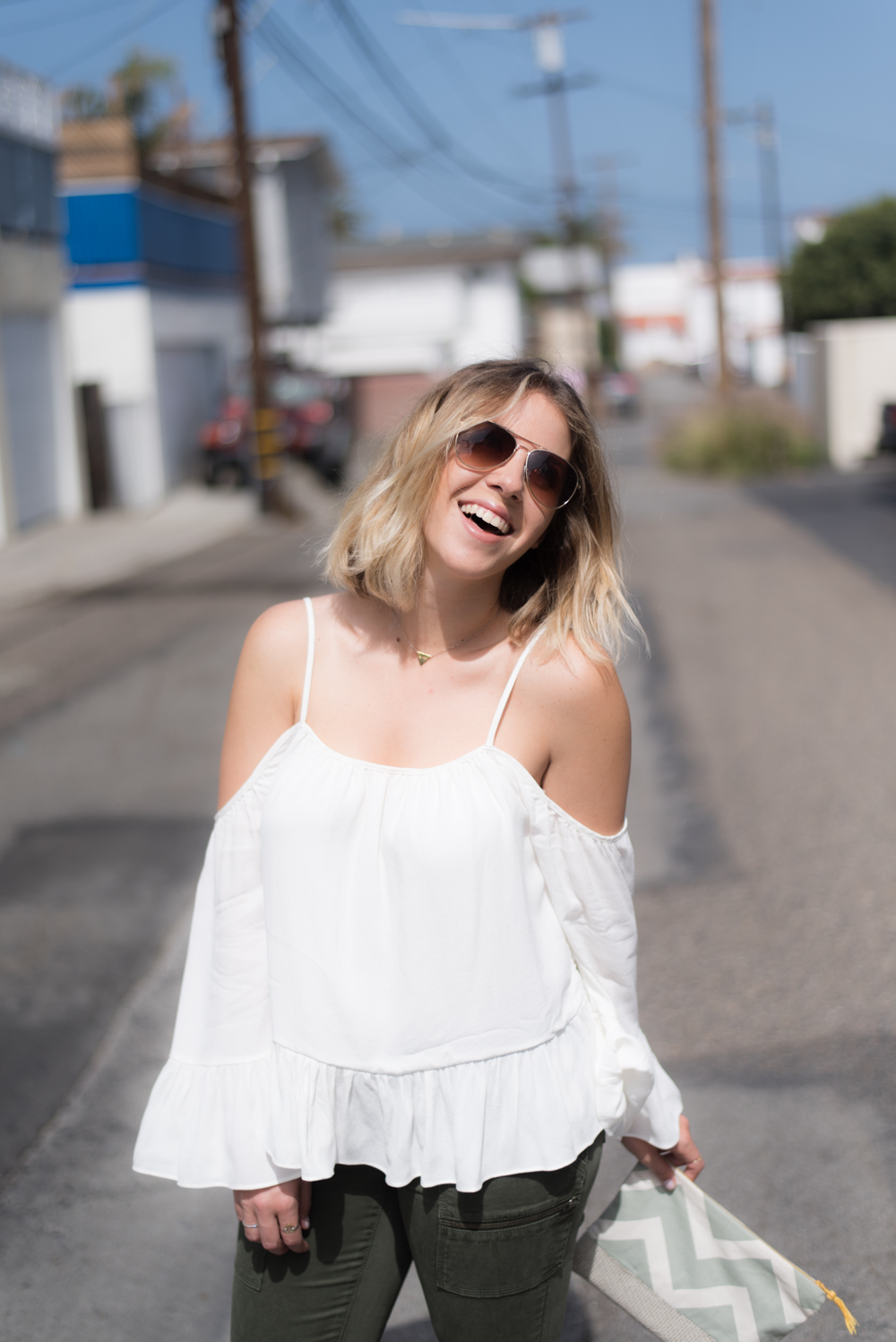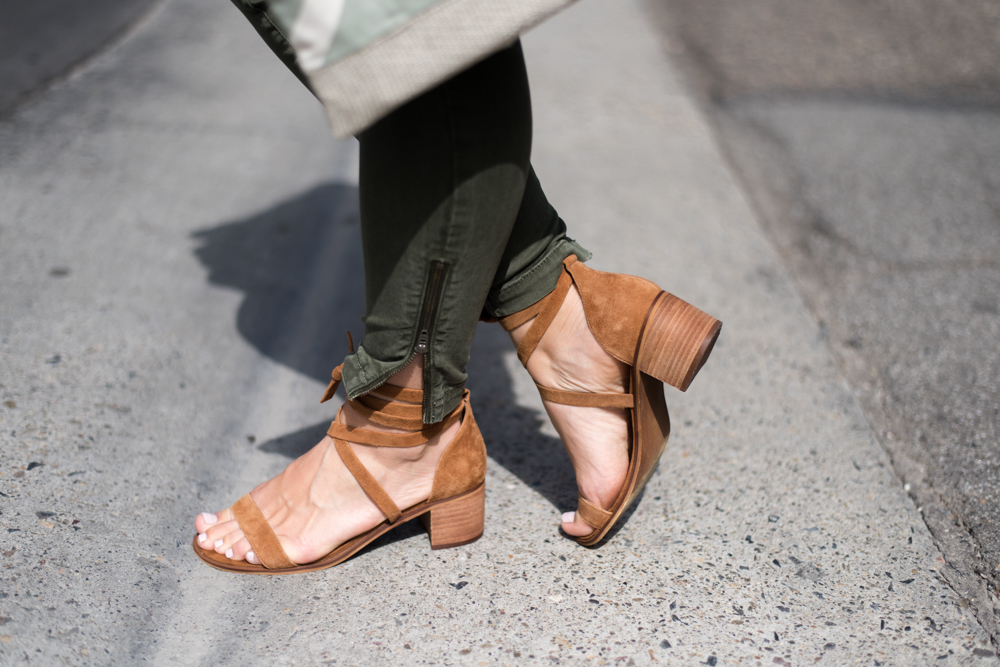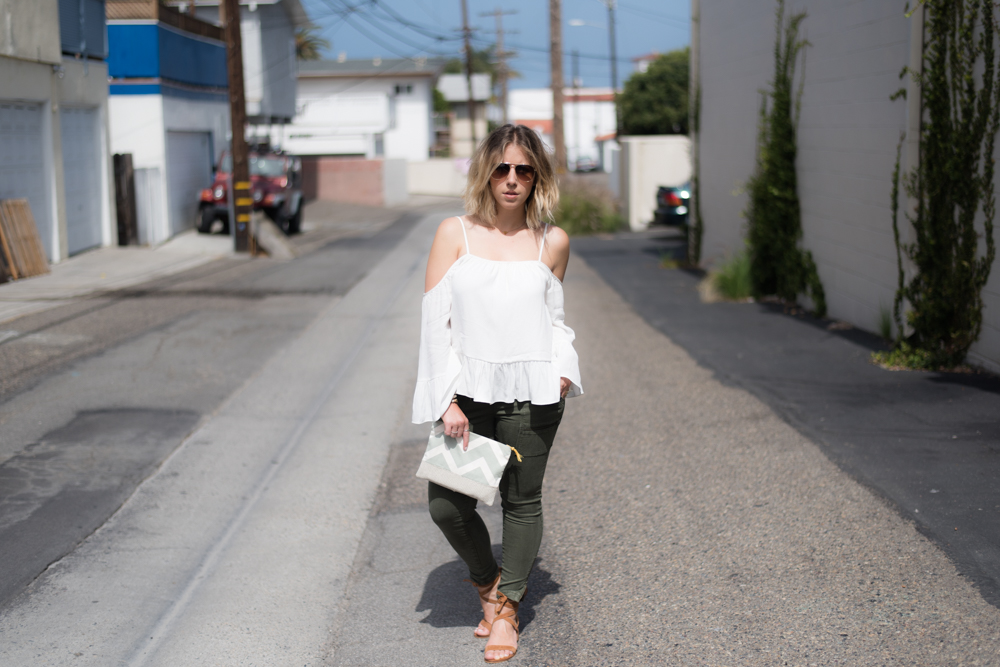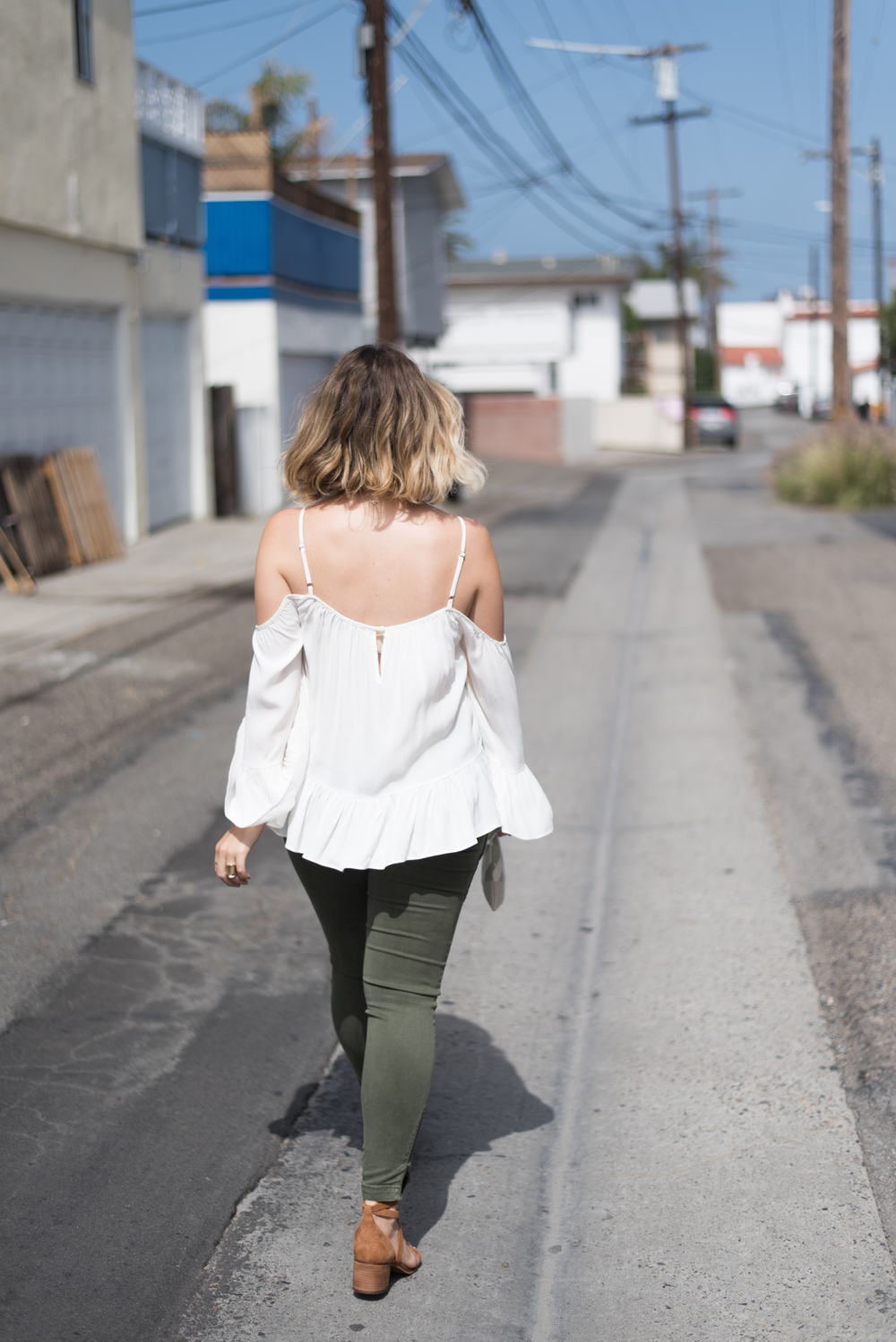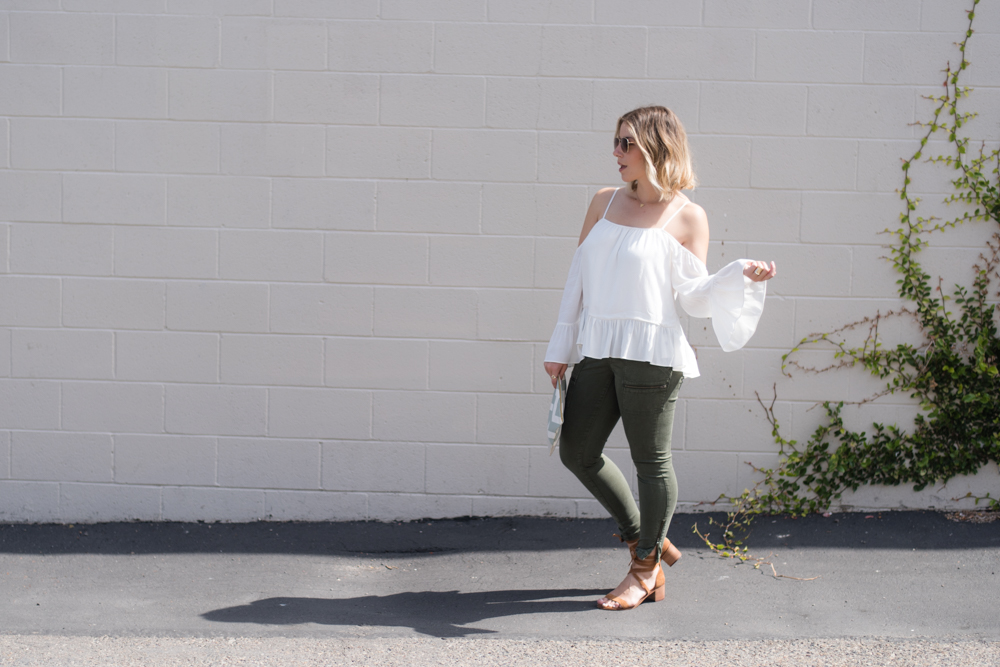 Top: Lovers + Friends// Skinny Cargo Pants: Joie both from COVE// Lace-up Block Heel Sandals: Steve Madden// Triangle Necklace: La Weez Jewelry// Sunnies: Laguna Exchange
Natalie Dickens Photographed by Rachael Dickens
What's your go-to look?? We want to know! Leave a comment below!