Why this works in the OC…
Transform your look from day to night in minutes.
The Why: Summer time is filled with days in ones favorite denim shorts and a tee. Restyling this simple look from day to night, to give your night look the  WOW  factor (and save time) is easier than you think-just step out of your style box. Add a statement jacket, great heels and a clutch to your "go-to" summer uniform of shorts and tee and you have a whole new look ready for a night out on the town as shown by blogger Something Navy. 
Stylist Tip: I'd suggest to a "looser" pair of shorts for this look than a "tight" pair. It will give your look a more effortless style. Plus platform shoes are not the best option, stick with a single soled heel or a wedge.
Hair & Make-up: Have fun! This looks works with both a fresh face and messy hair equally as well with a smoky eye or a bold lip with a polished do.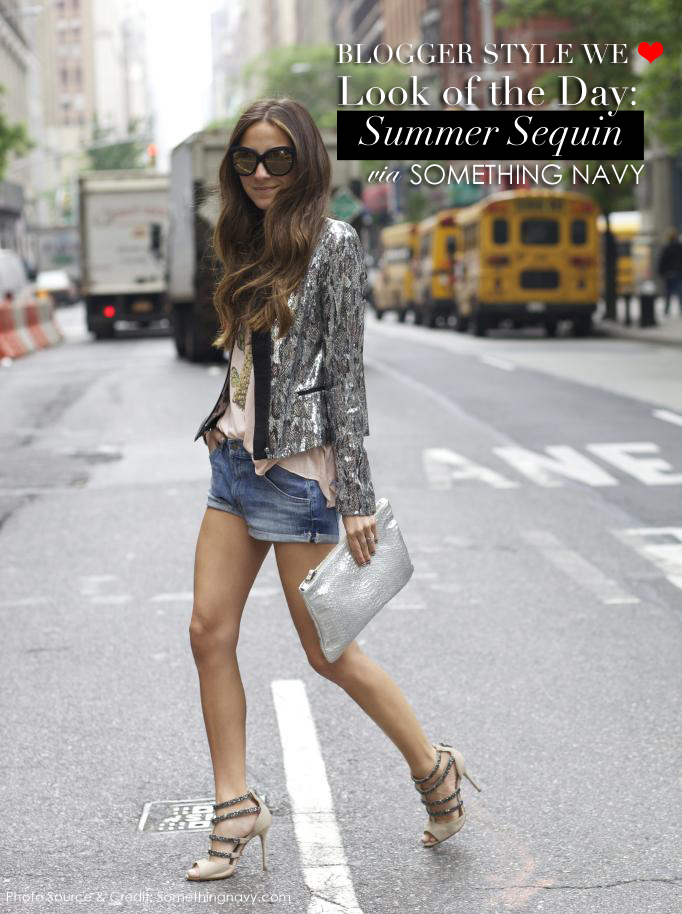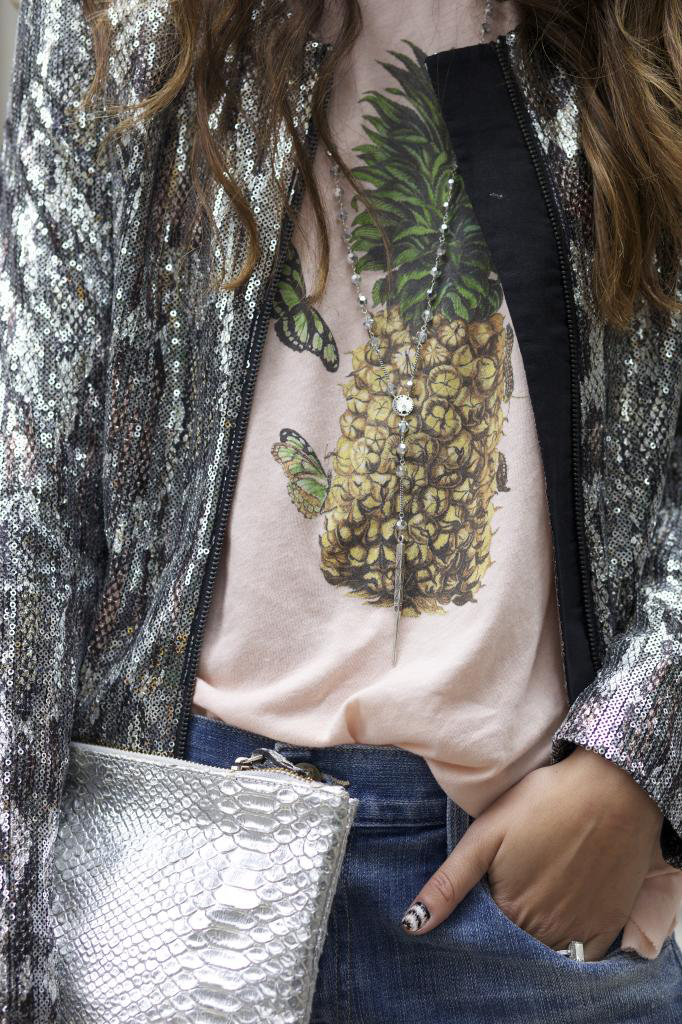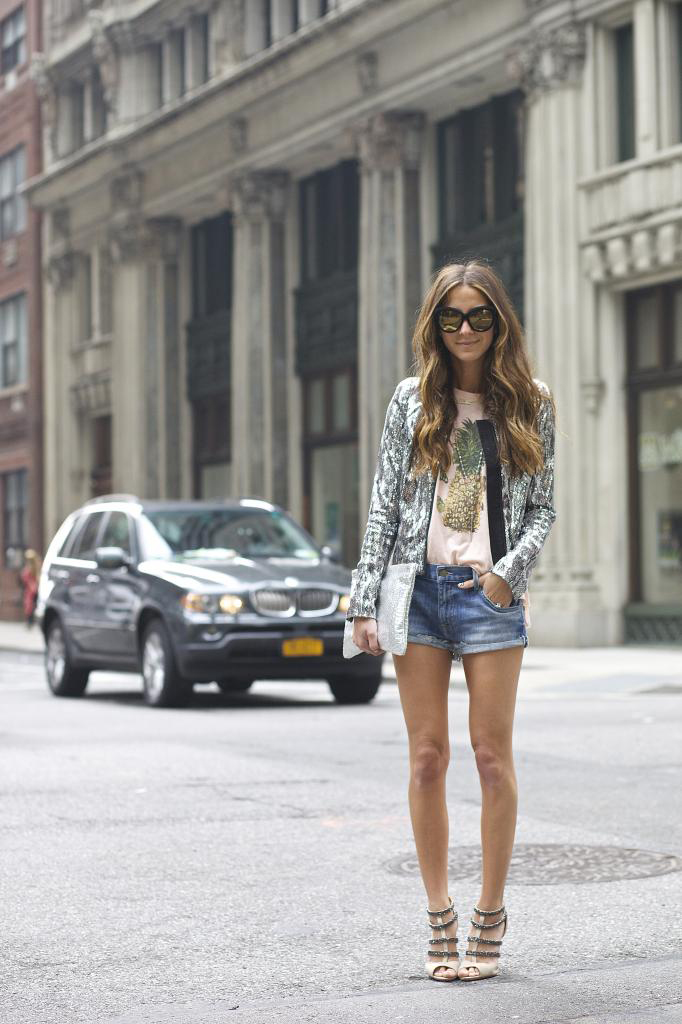 Photo Source & Credit: SomethingNavy.com