All Year Round Outfit Ideas
Filling your wardrobe with pieces you can wear all year round is the biggest style gift you can give yourself. Having a great year round wardrobe is about layering, accessories and shoes. Versatile and classic outerwear will help make summer and spring items wearable in the fall and winter months. Do restyle your favorite pieces for the fall and winter months. Just add boots and jackets to your dresses and cozy outerwear, to your favorite pants and skirt outfits. It's really as easy as that.
Here are 7 year round outfit ideas.
The Denim Jacket
You can throw a denim jacket over just about anything to give it a casual vibe or a necessary layer.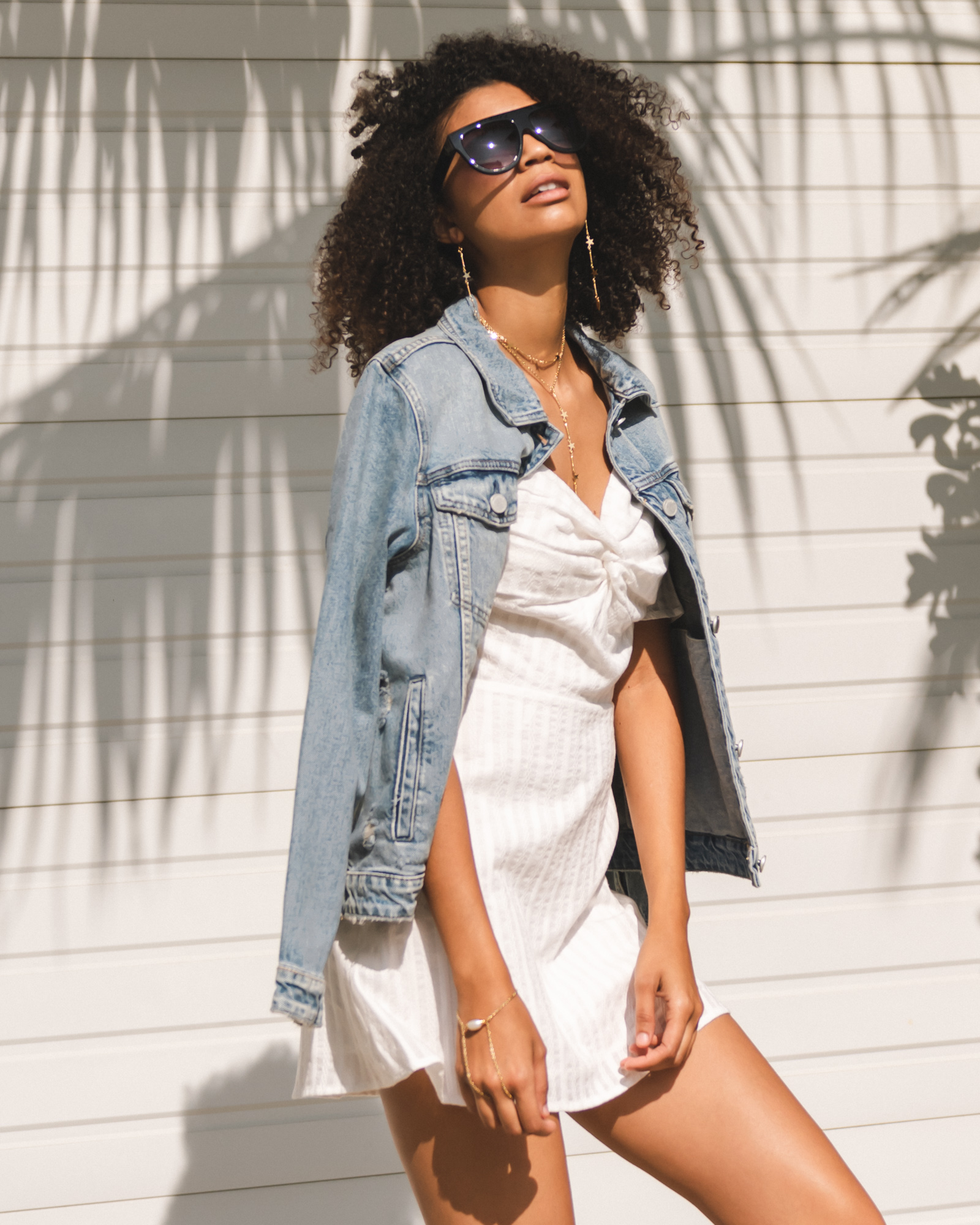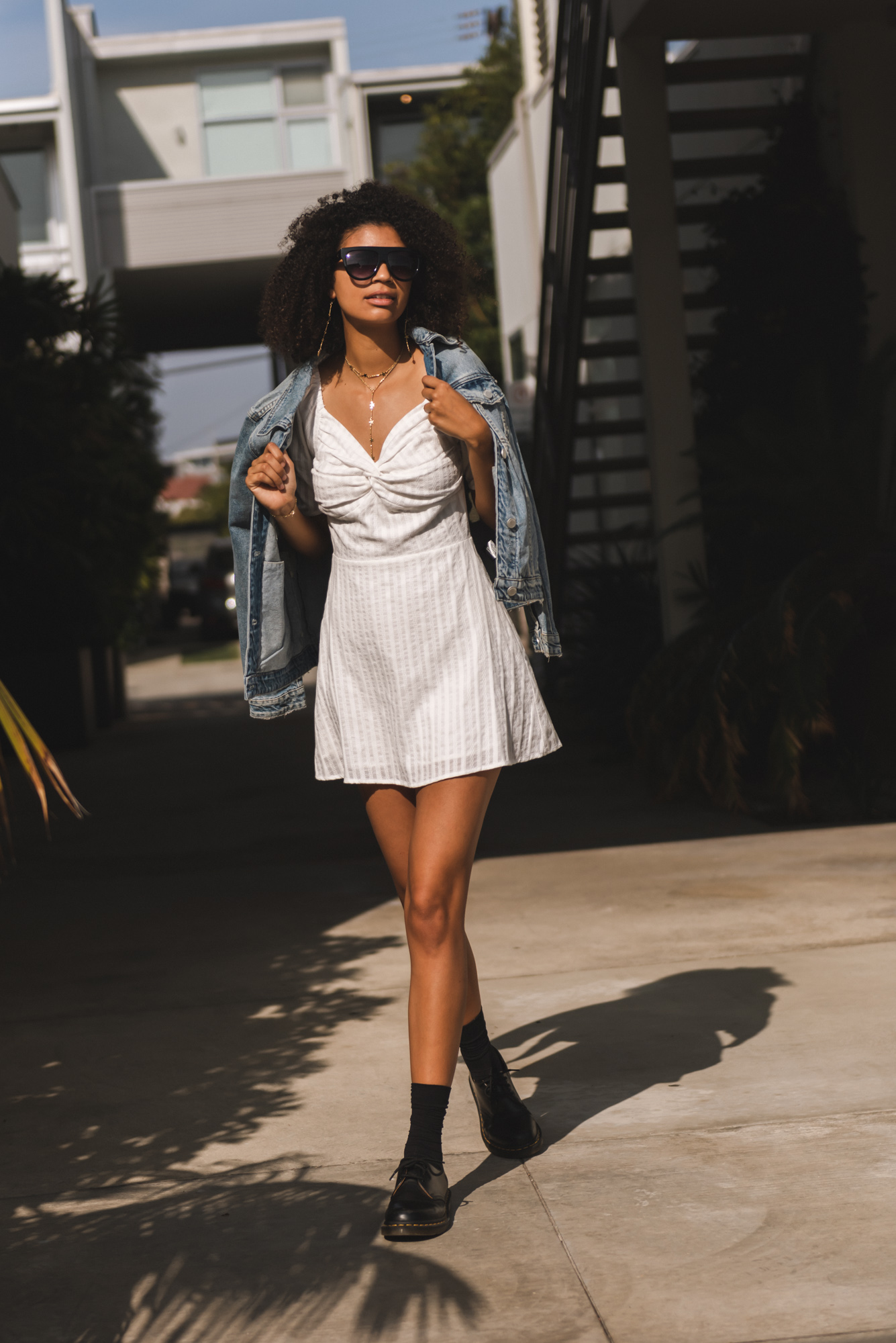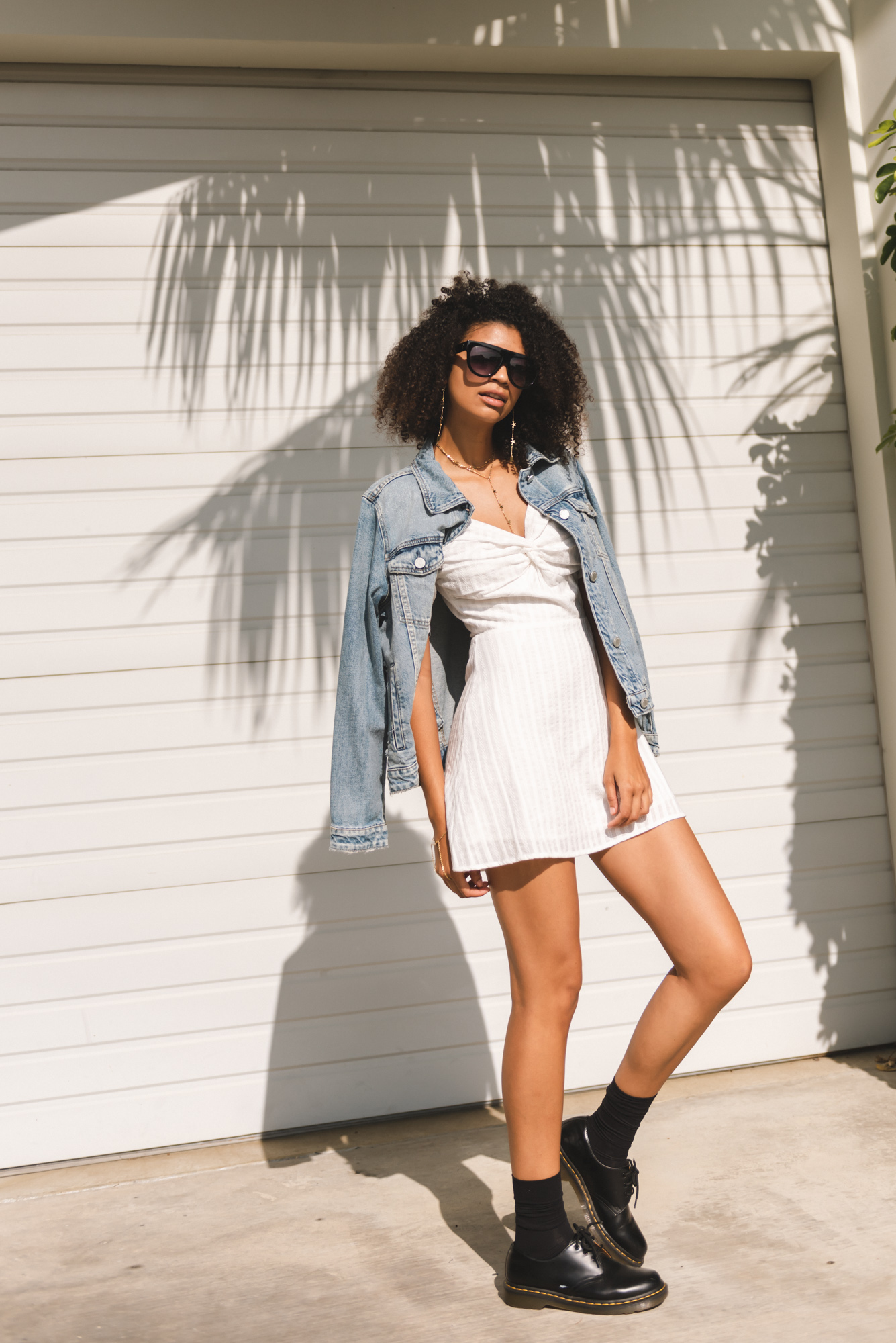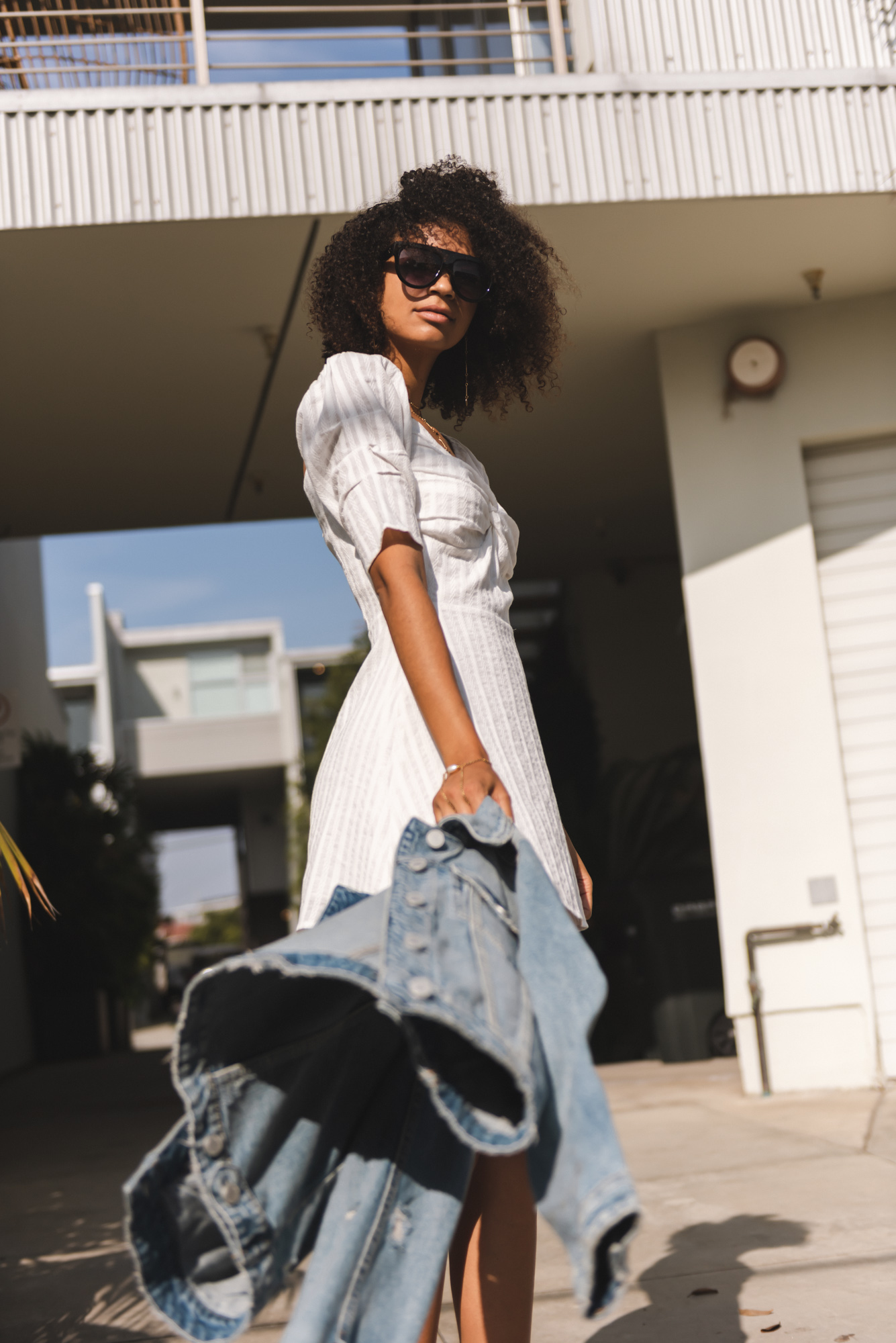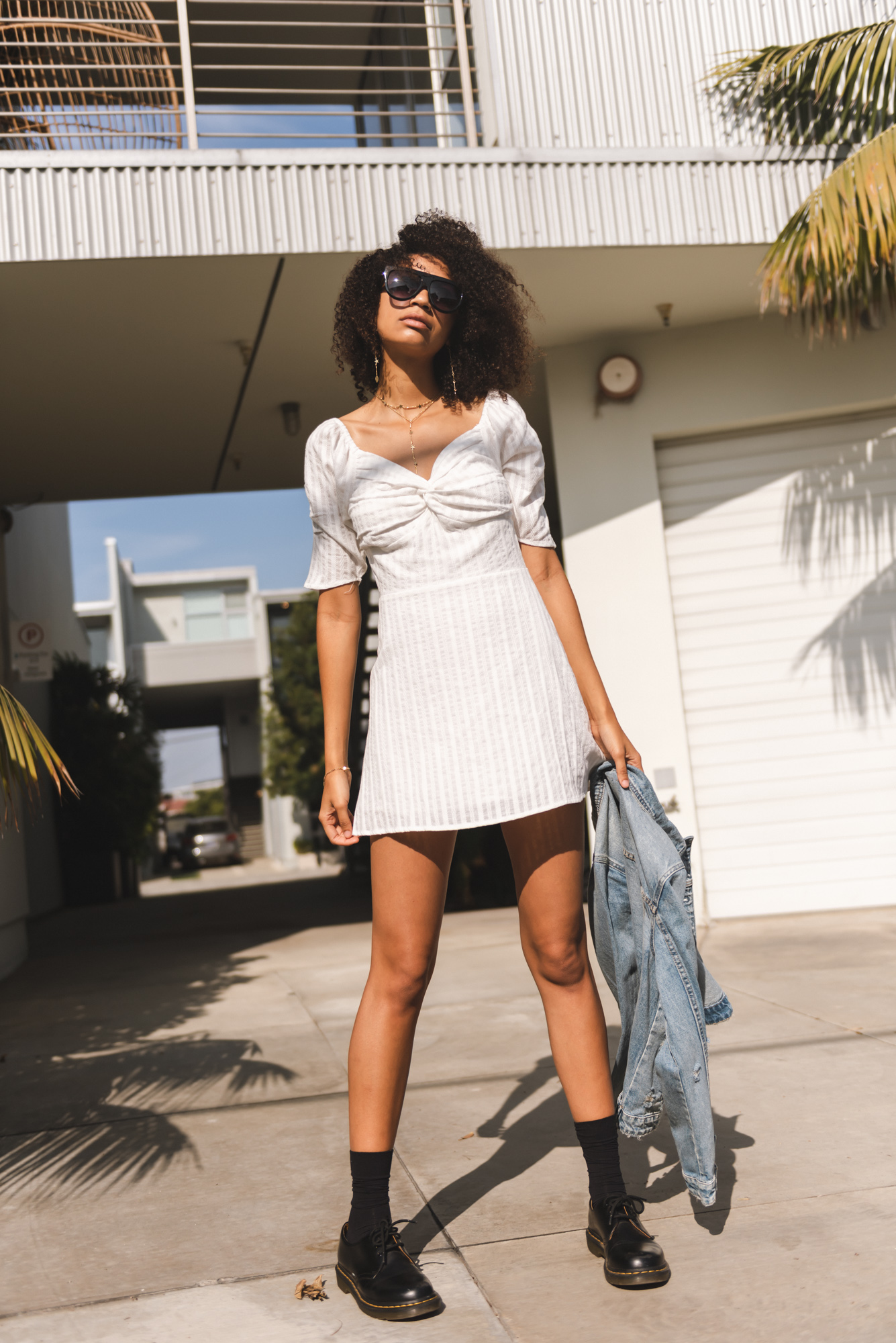 The Go-To's
I don't know about you but I live in my solid separate pieces. Solid neutrals are the keystone to every wardrobe. Personally I stock pile solid neutrals.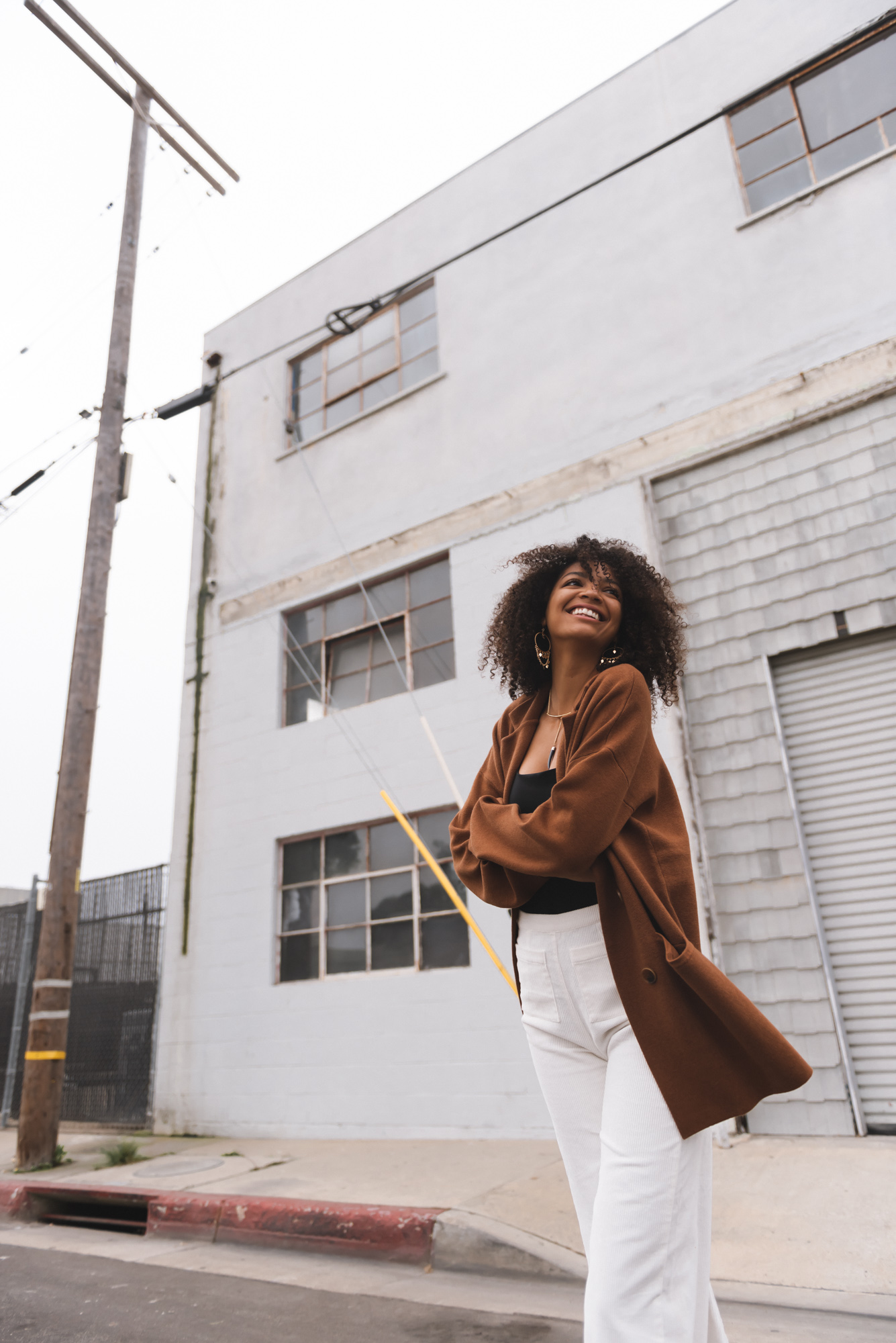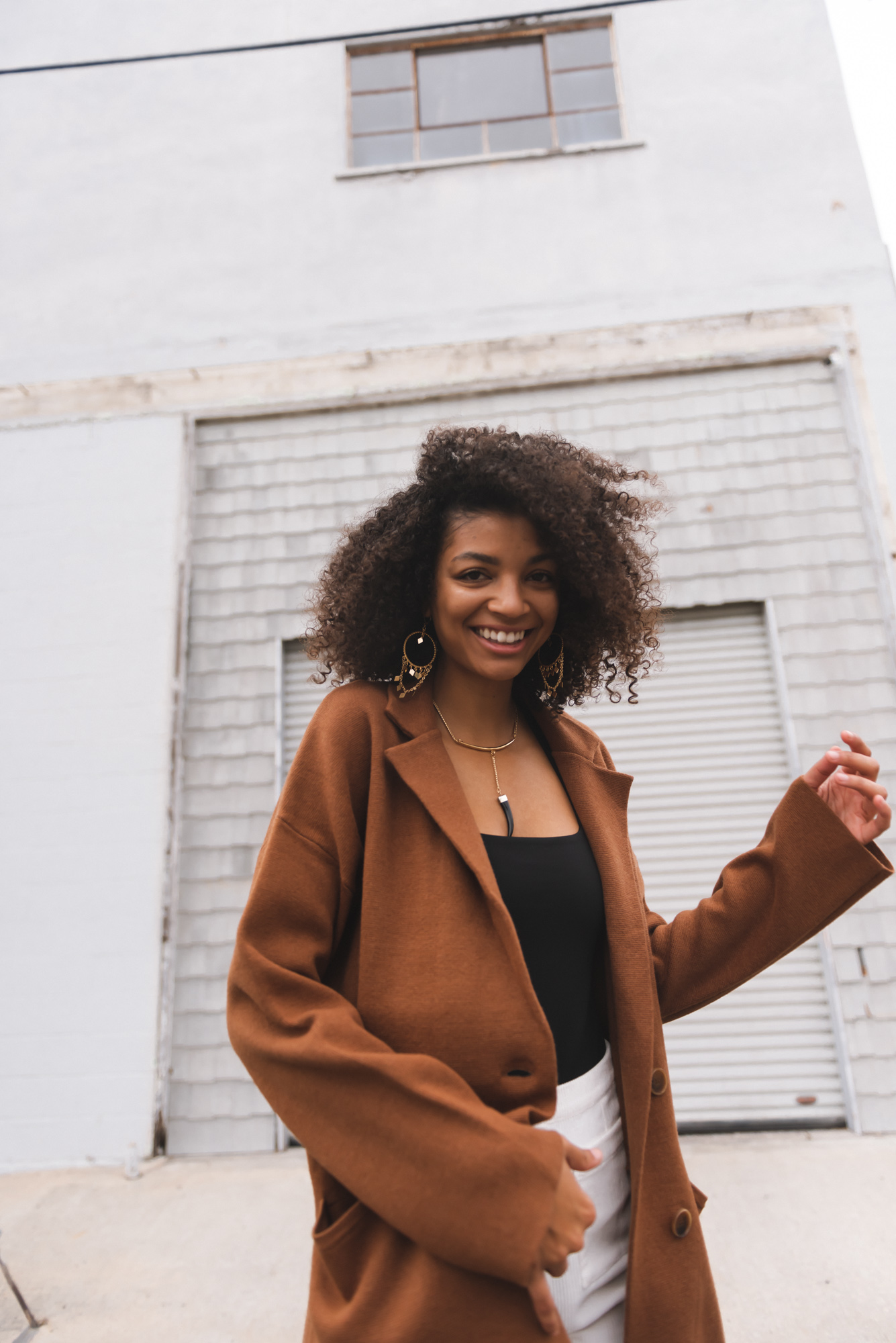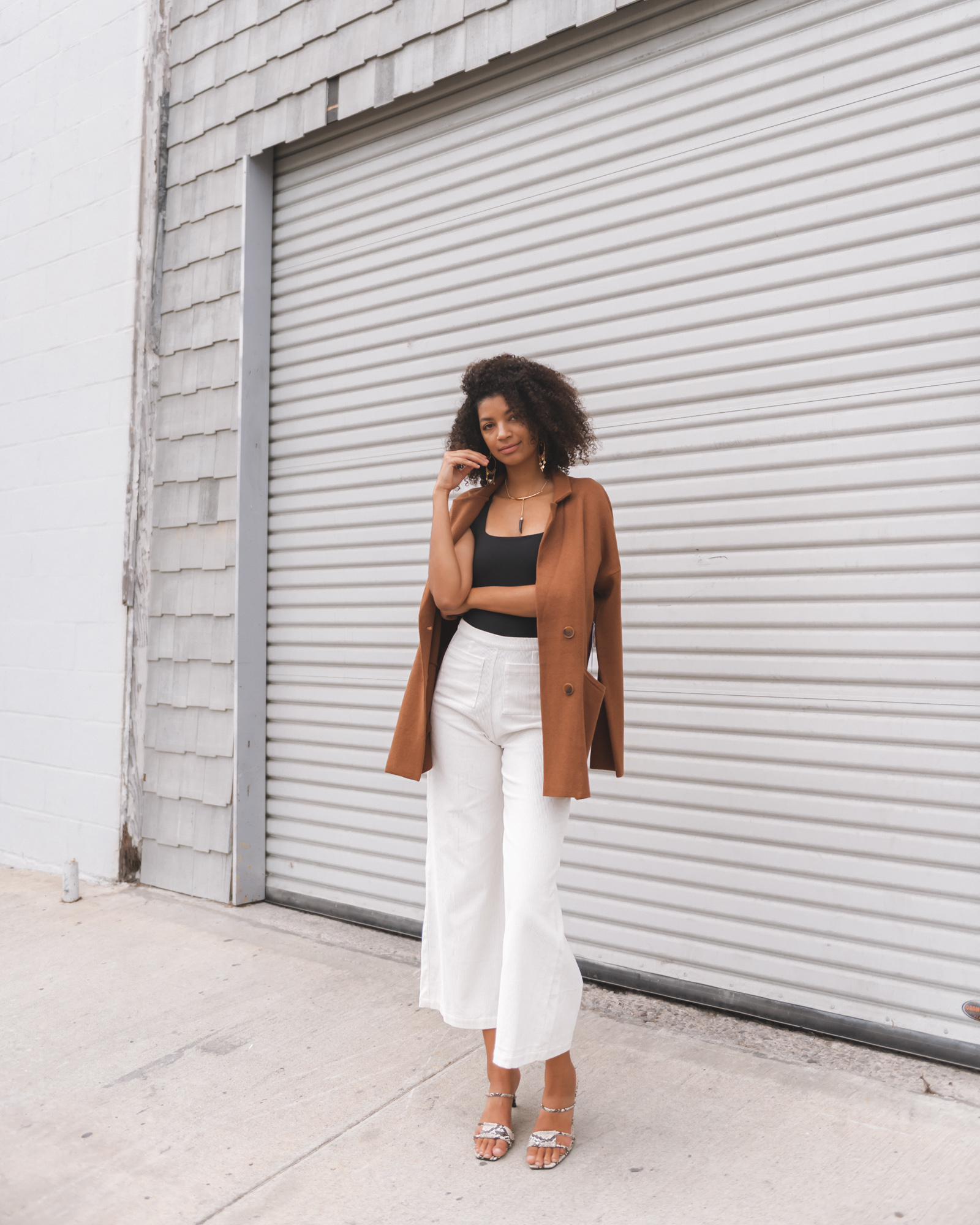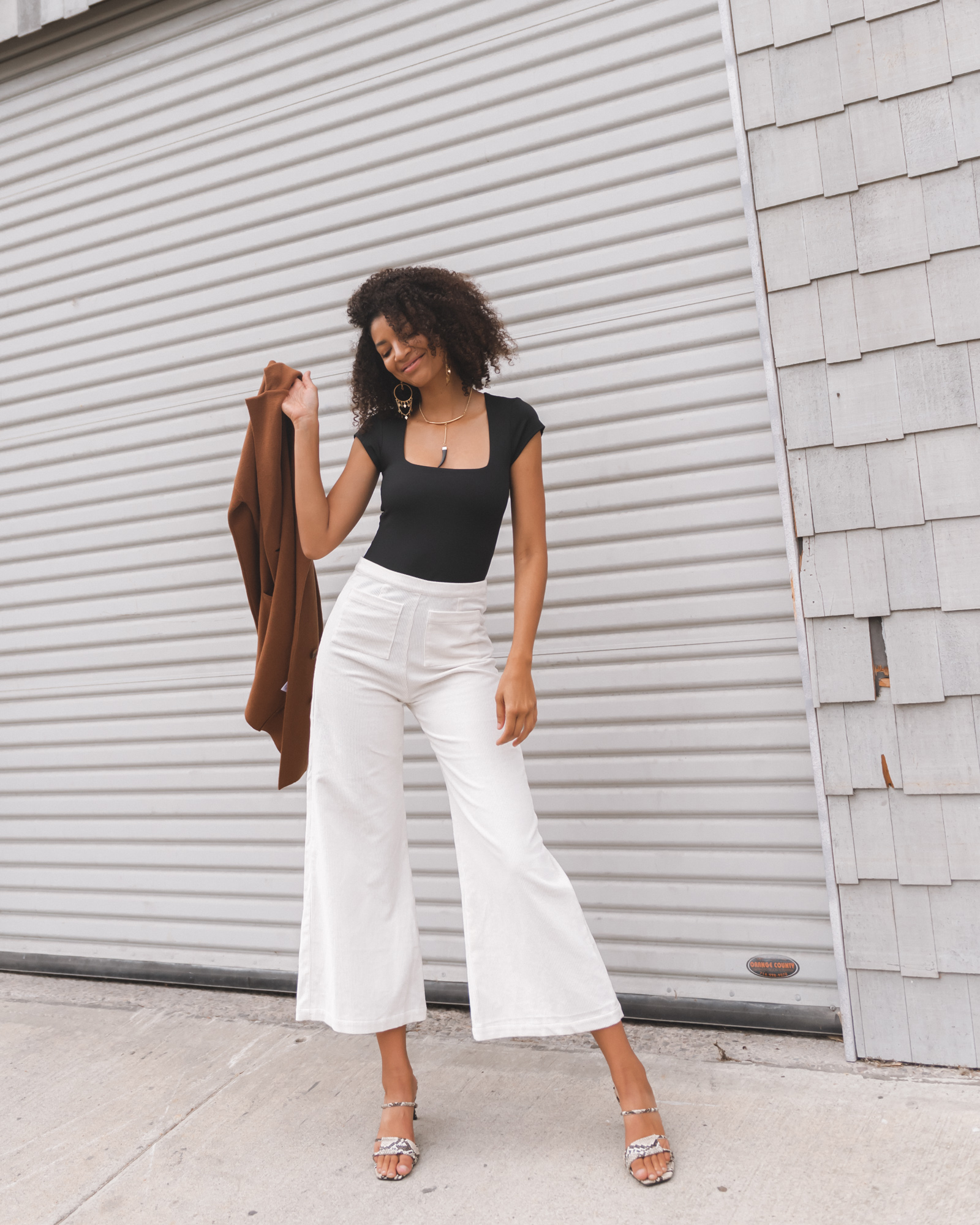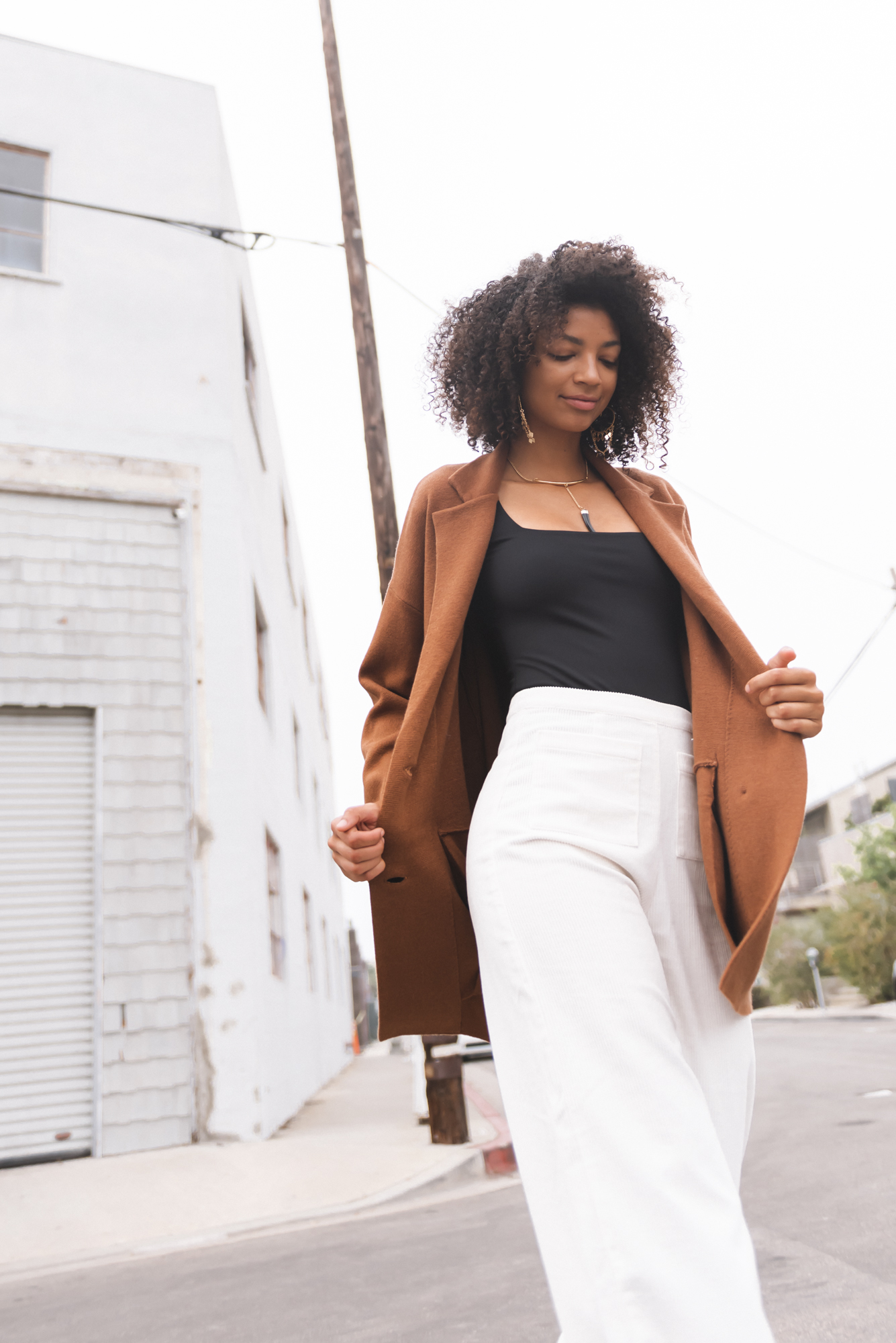 Michael Starts Cardigan// Free People Bodysuit// Faithfull the Brand Tove Corduroy Pants $199 via BLUE EYED GIRL
The Printed Blouse
Nothing dresses up our jeans quicker than a pretty blouse. From the office to off-duty a collection of pretty blouses is always a good idea.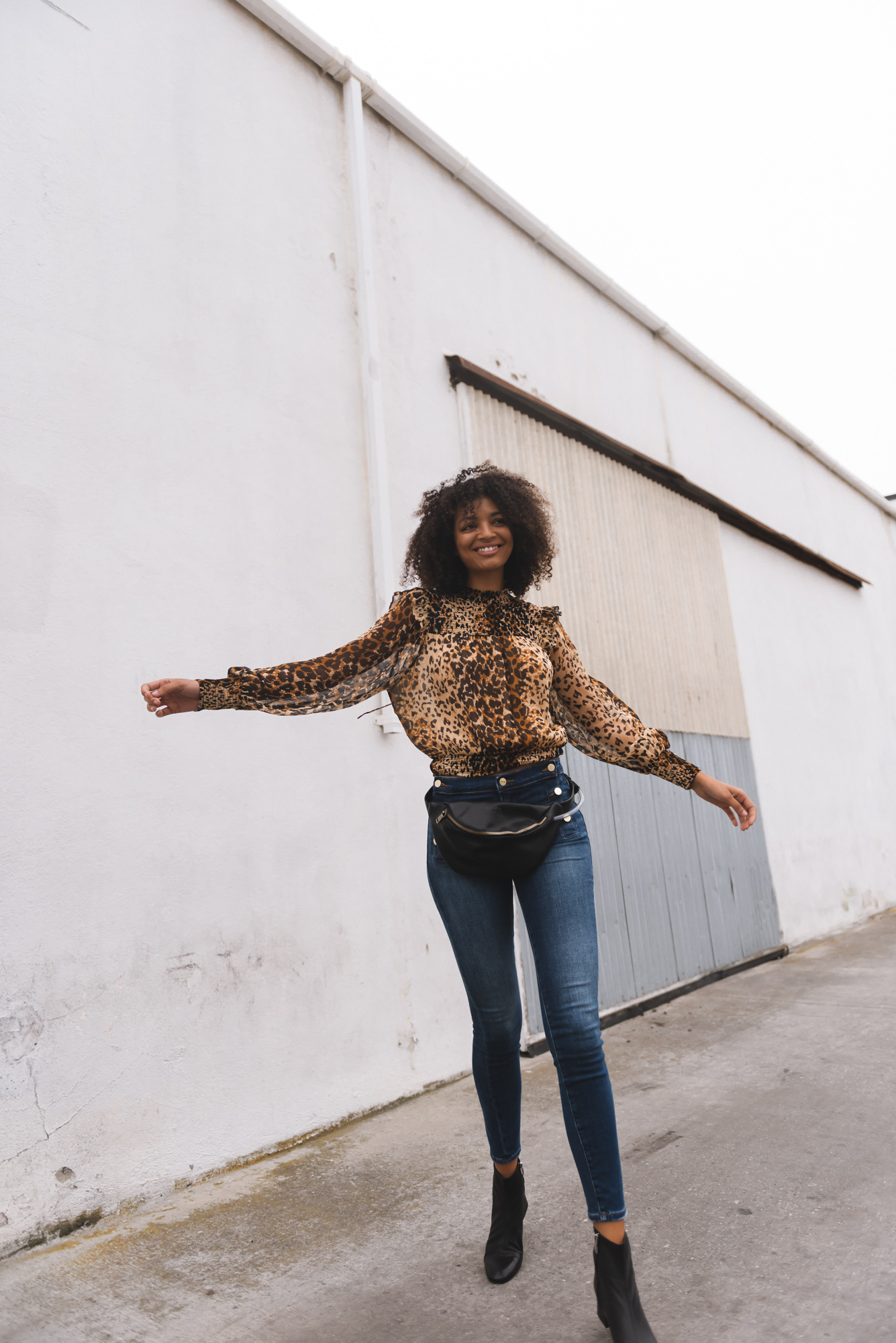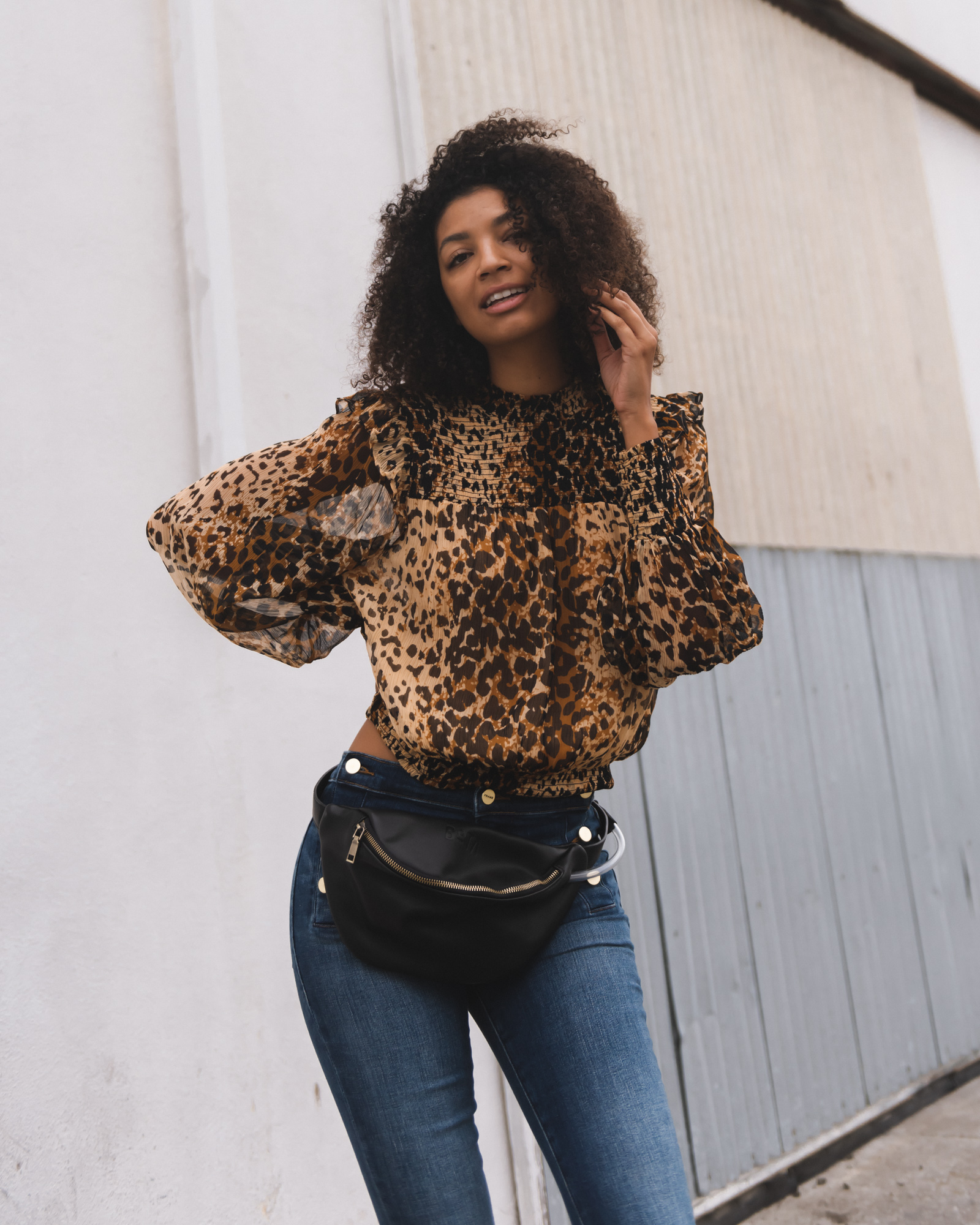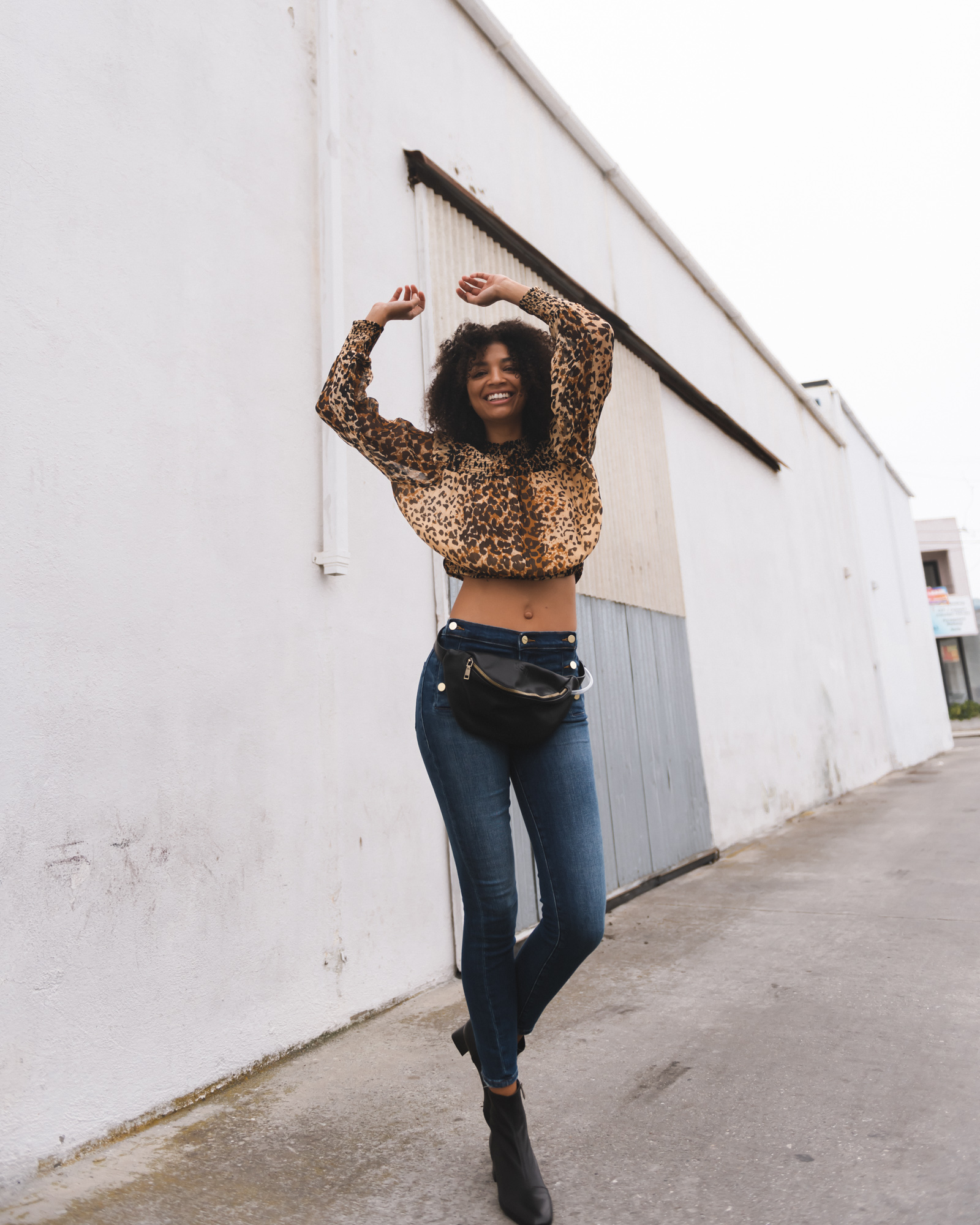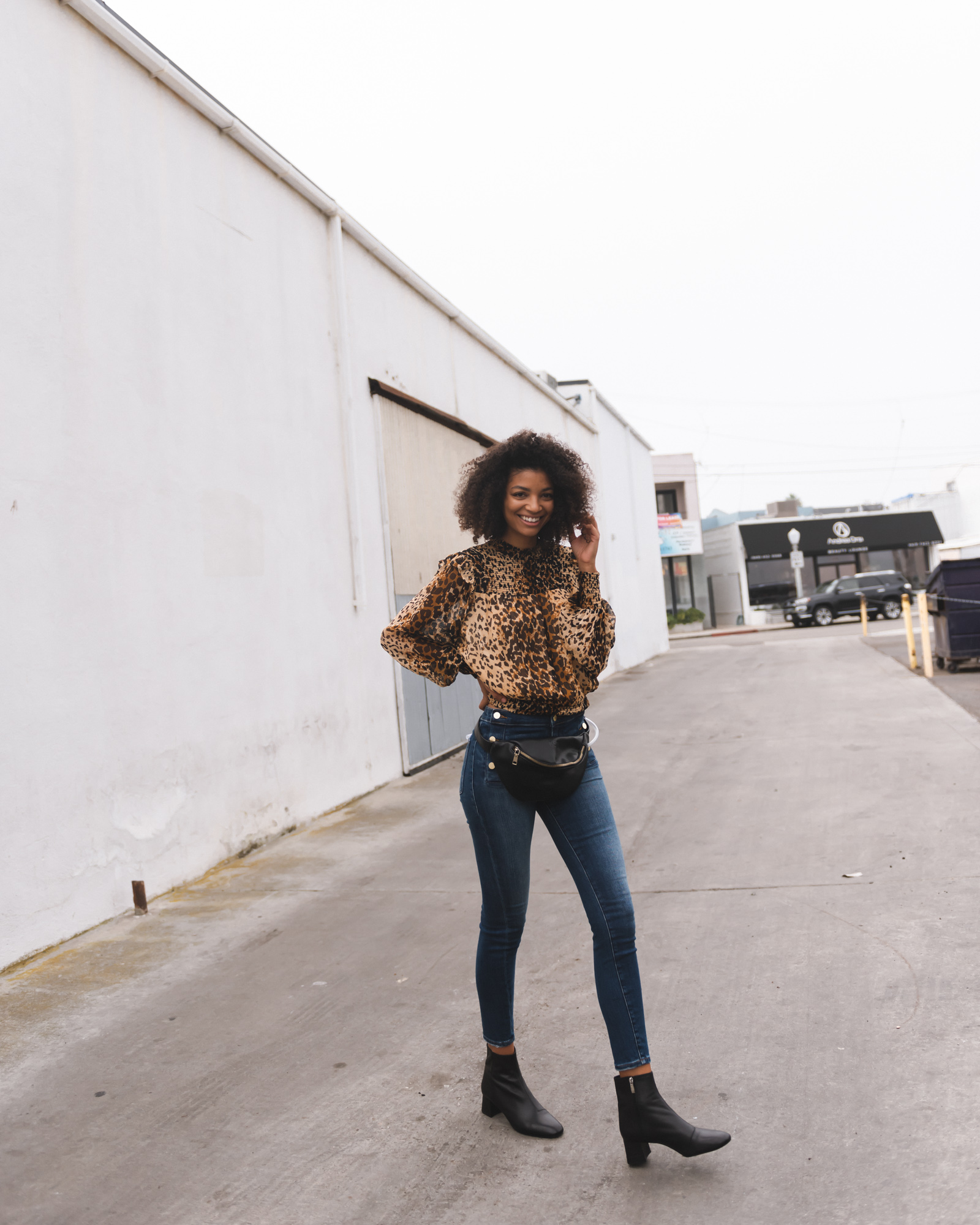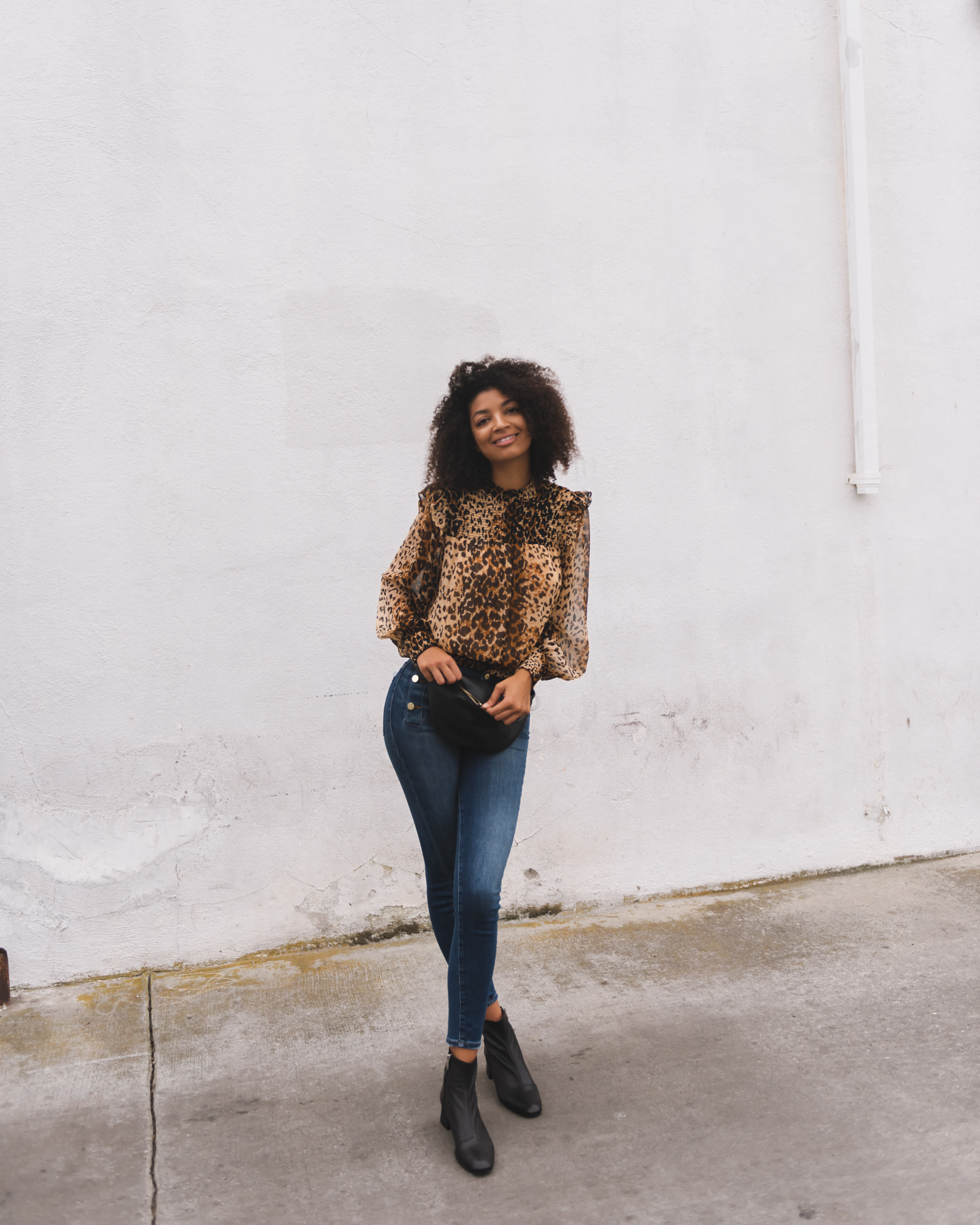 Solid Matching Sets
It's seems that fashion girls love a good matching set. Solid matching sets can be worn and restyled in so many ways. It's really about being creative with styling.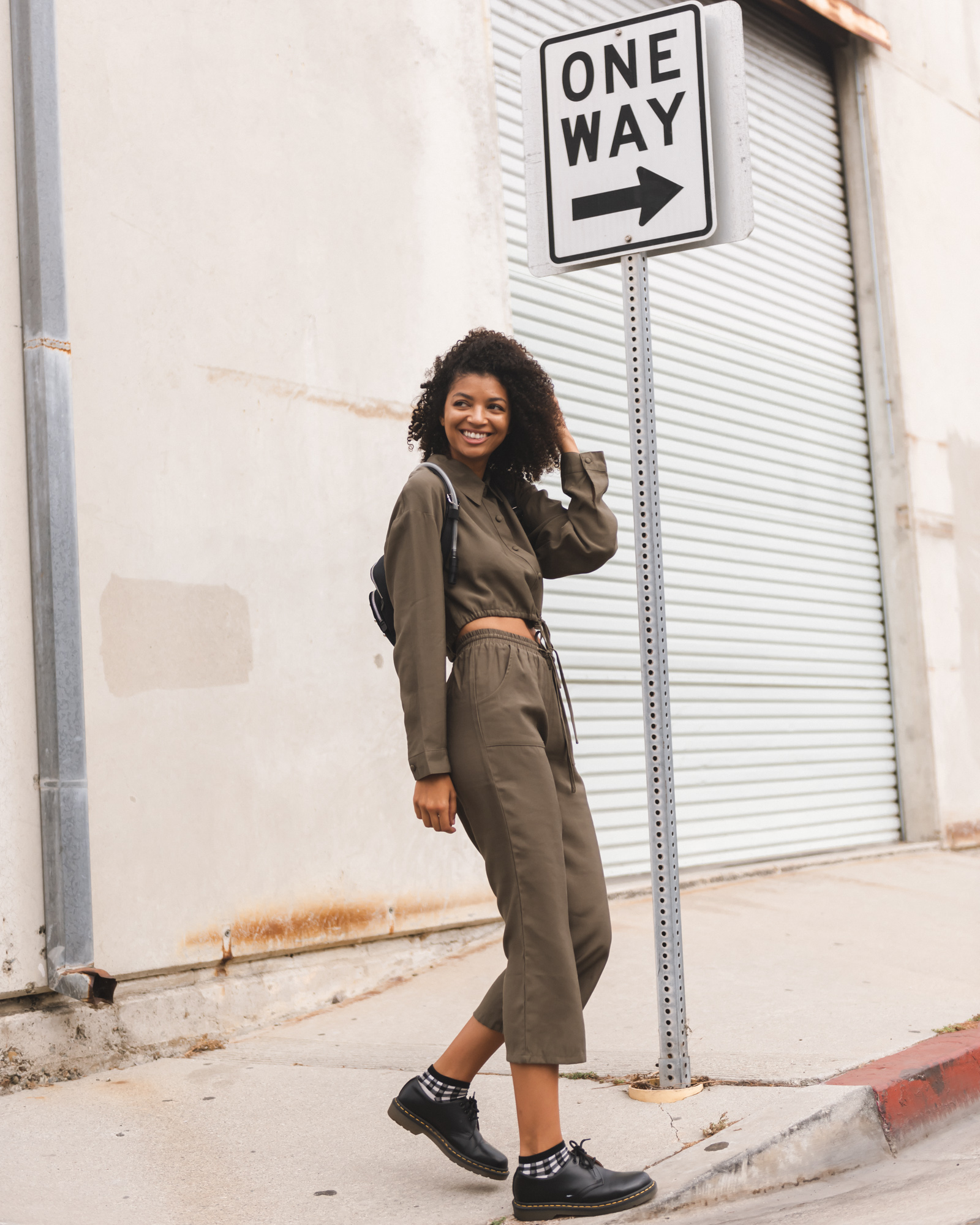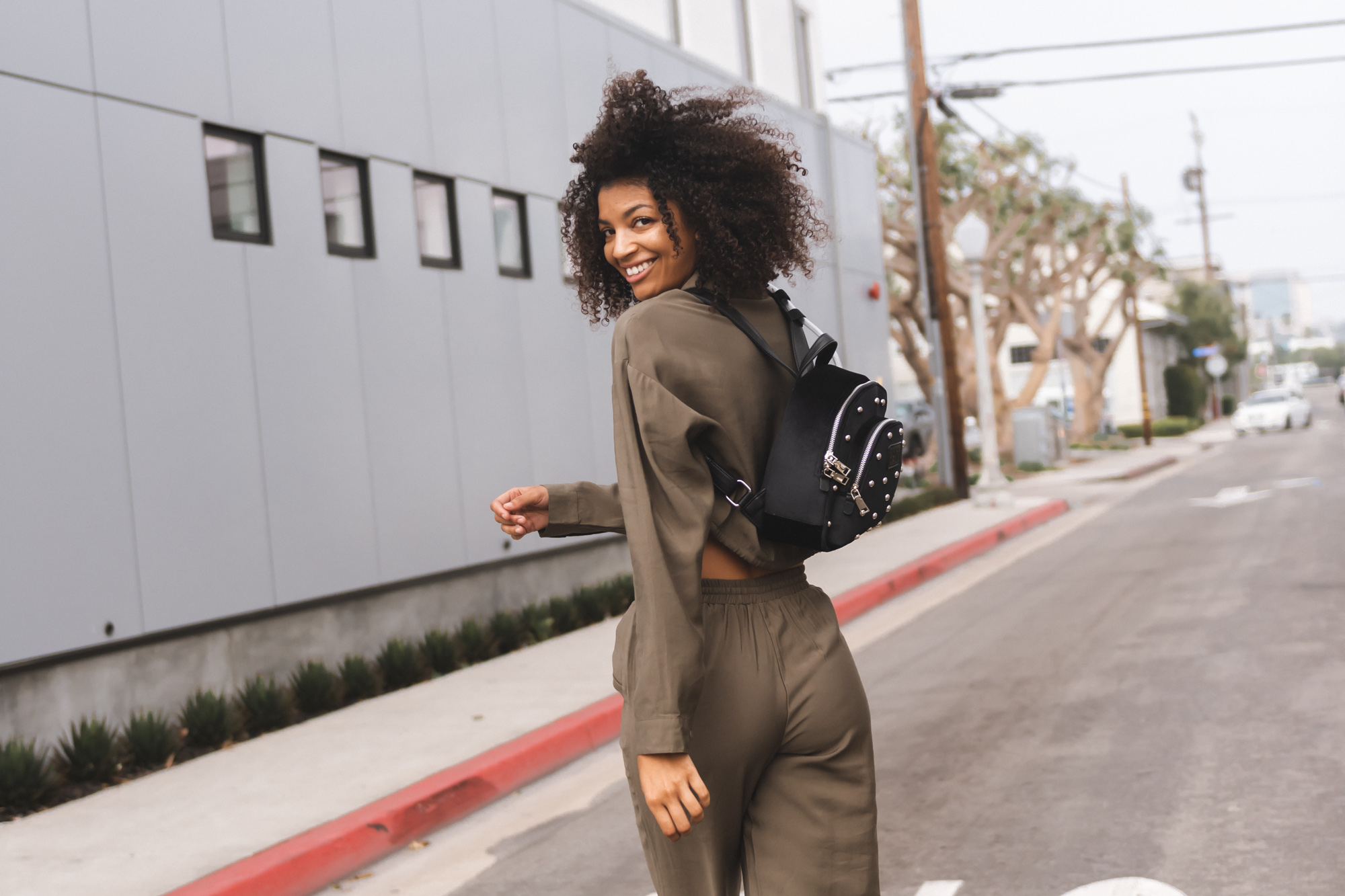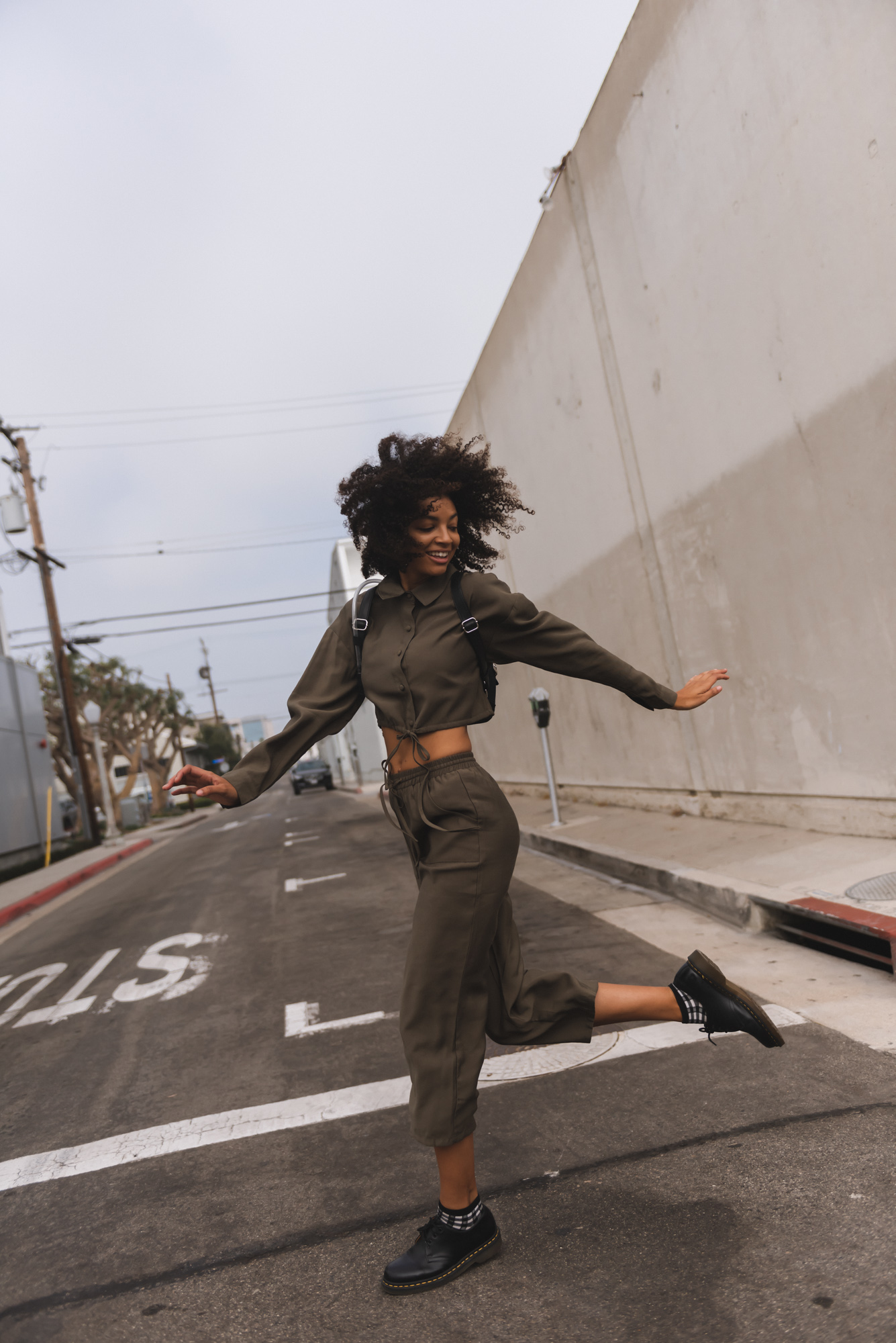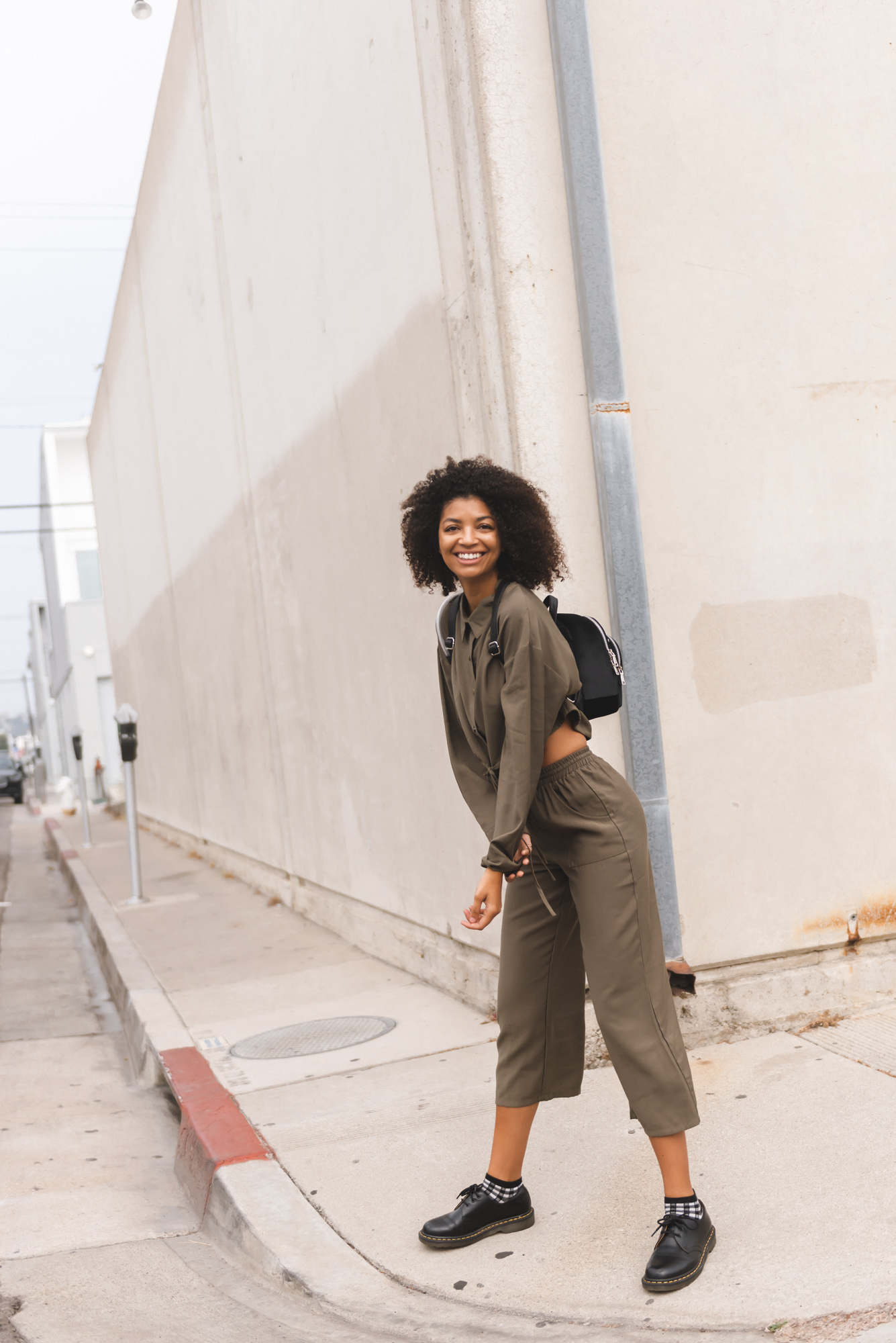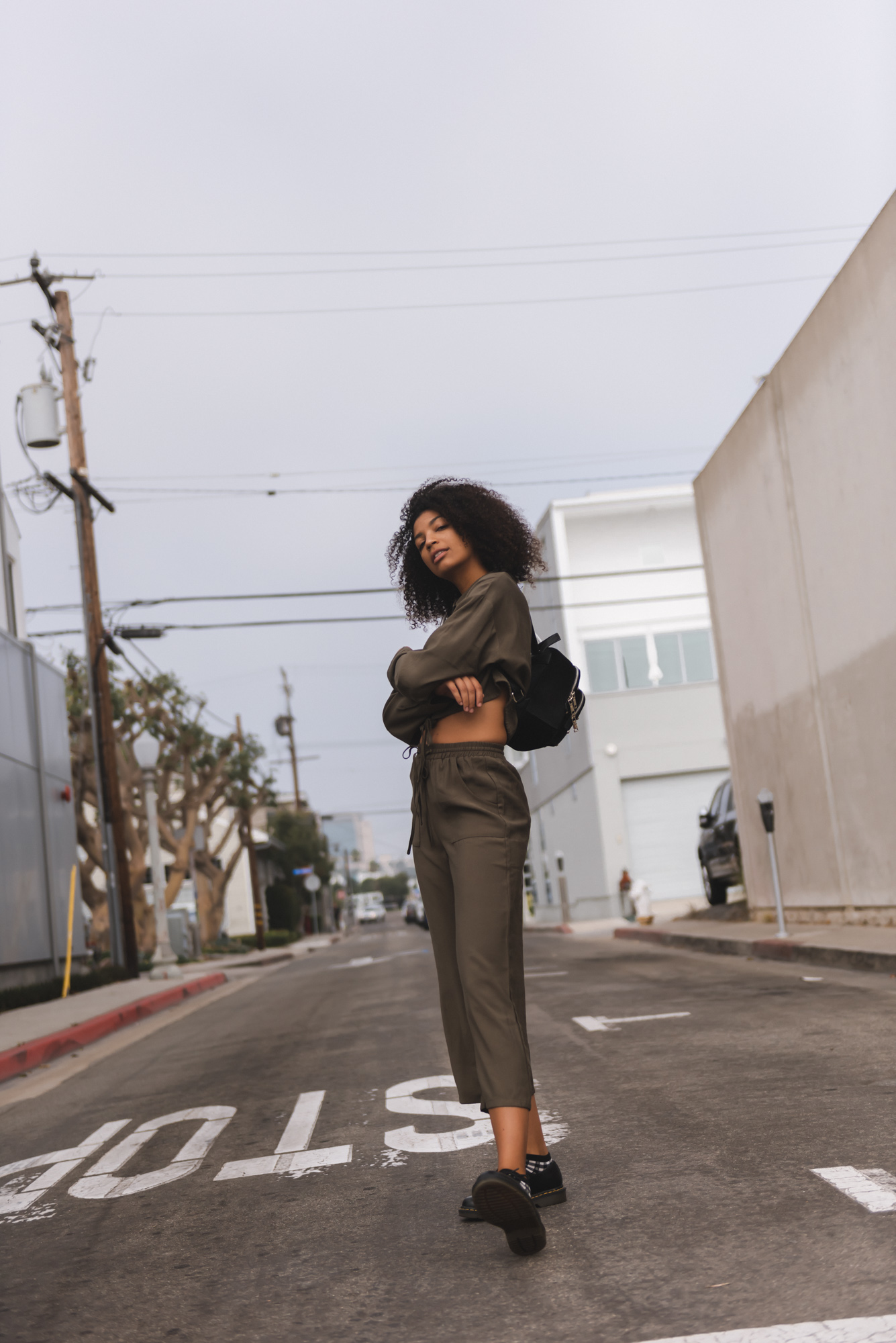 Cotton Candy Top + Bottom available in store at UN.AFFECTED
The MUST HAVES
Pretty white blouses and flattering black trousers are must haves in all of our wardrobes.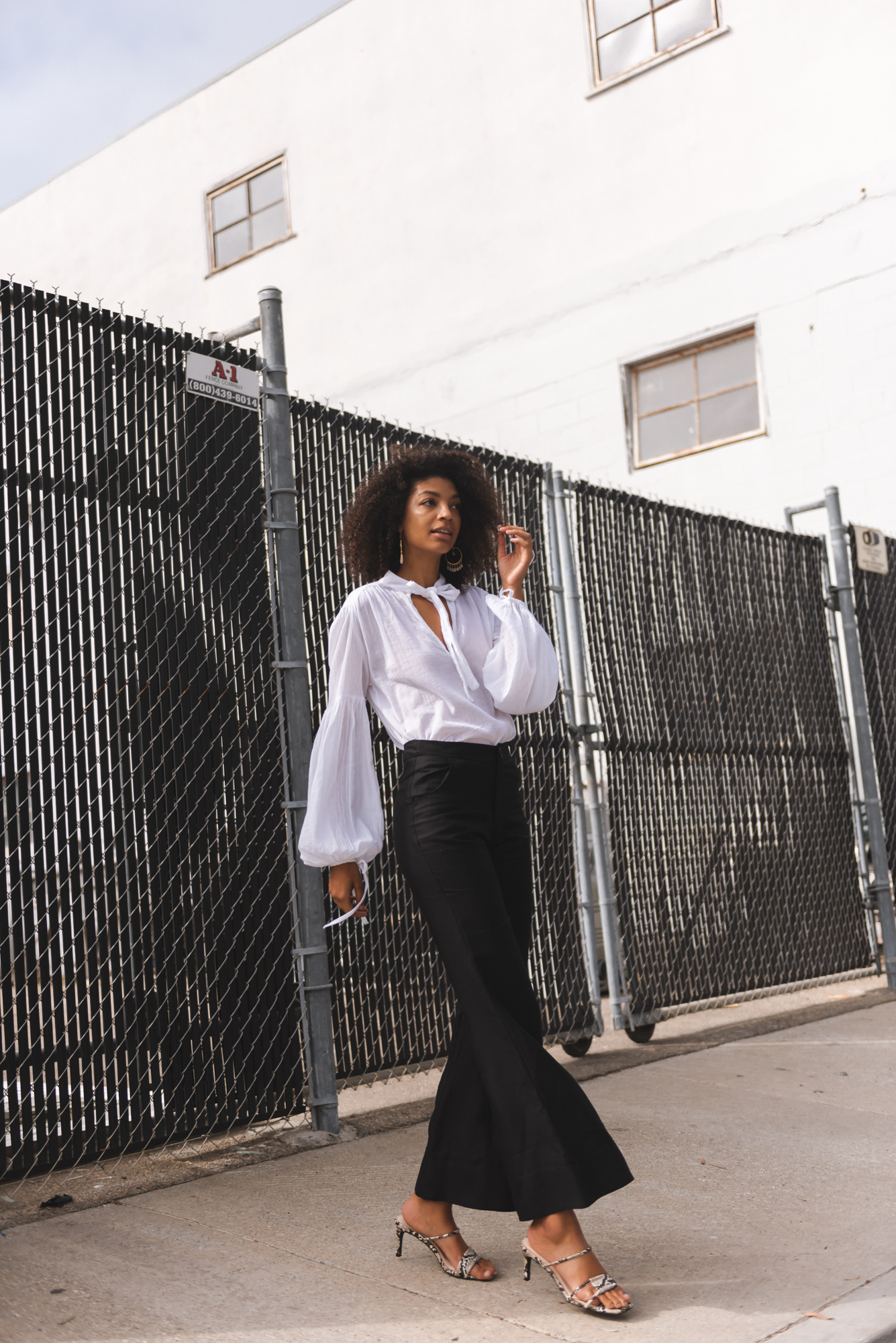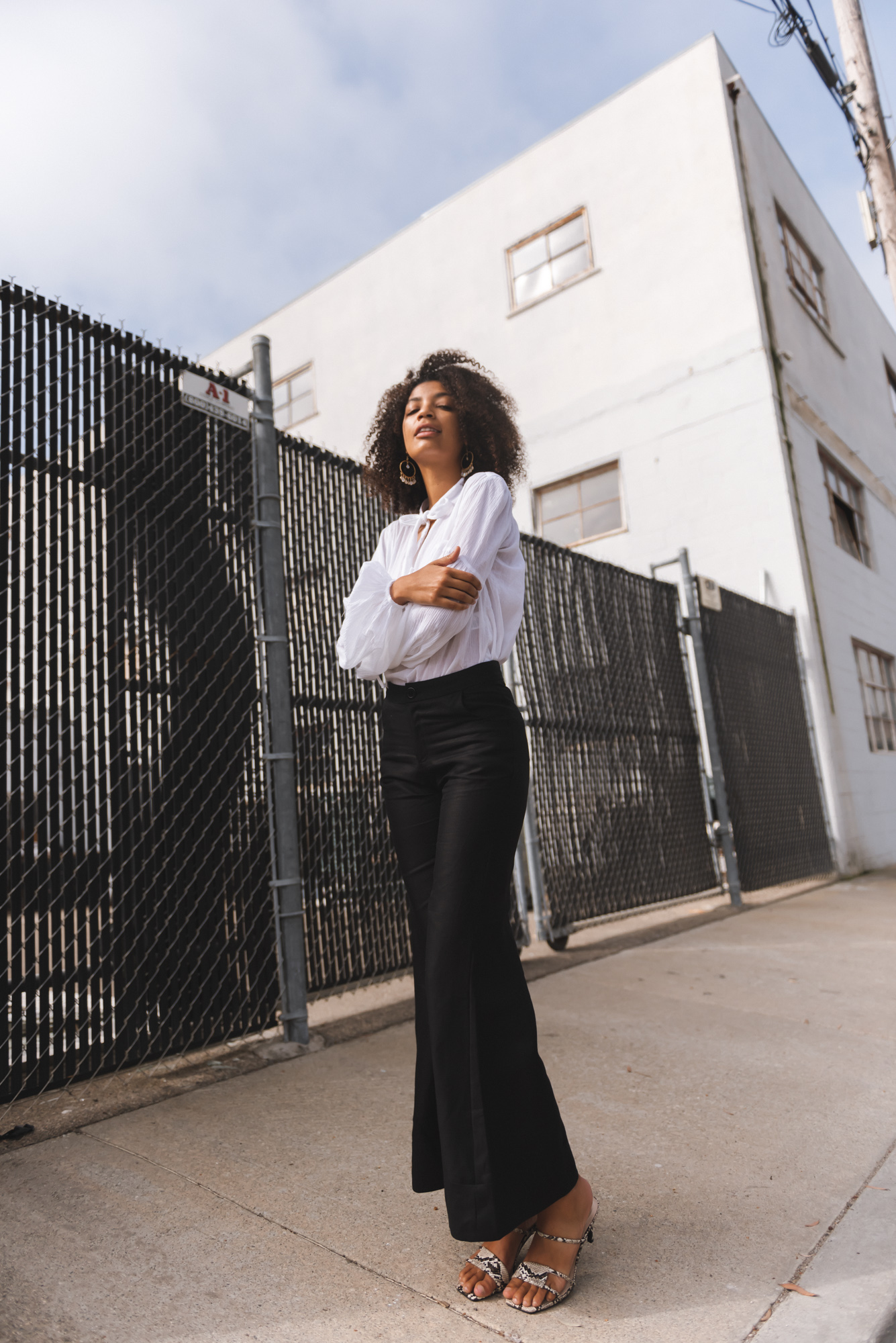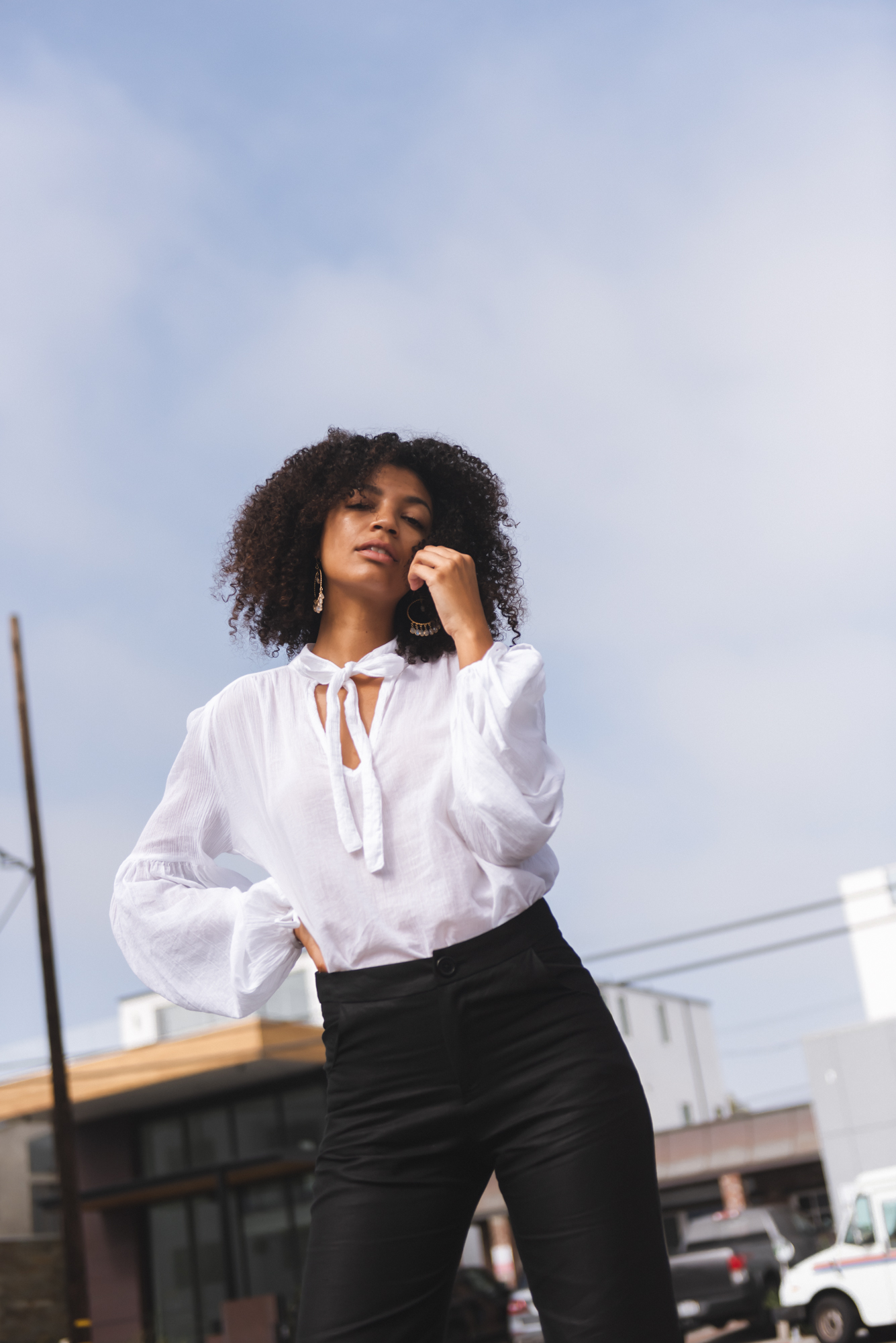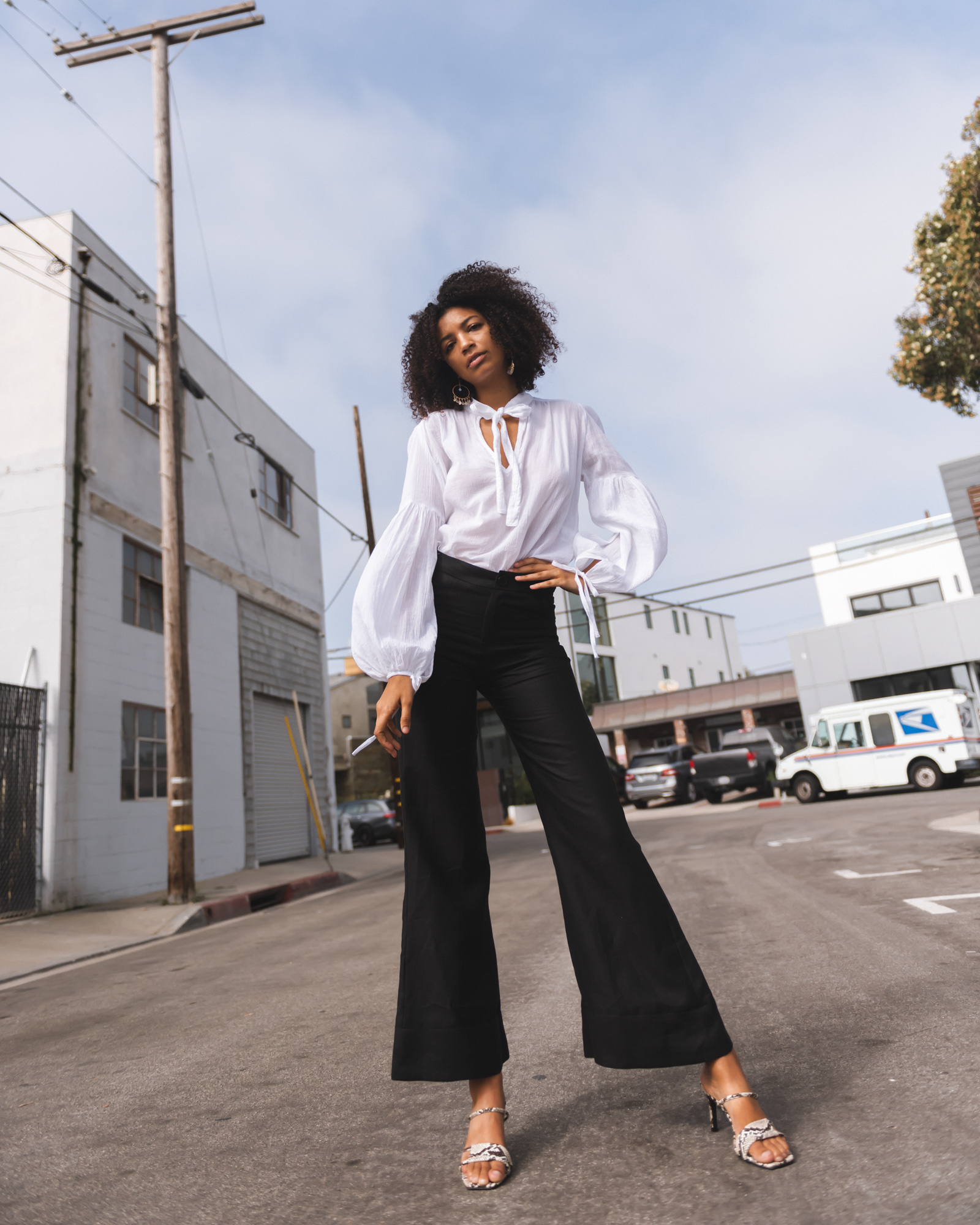 Long Sleeve Mini
Just add your favorite leather or denim jacket and a pair of boots, and any flirty mini is ready for the fall/winter season. Stylist Tip: Another great styling addition to your mini's are turtlenecks and tights.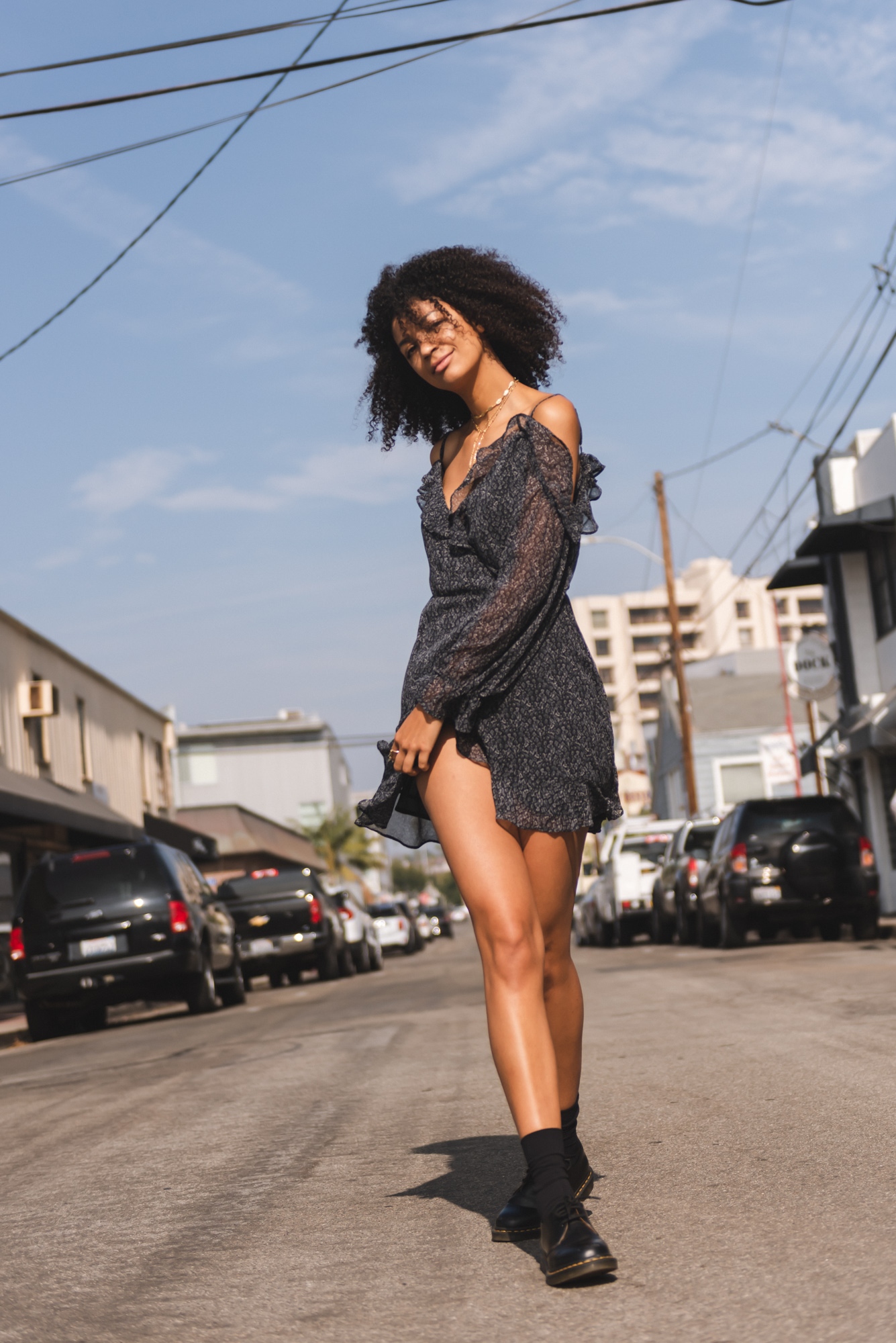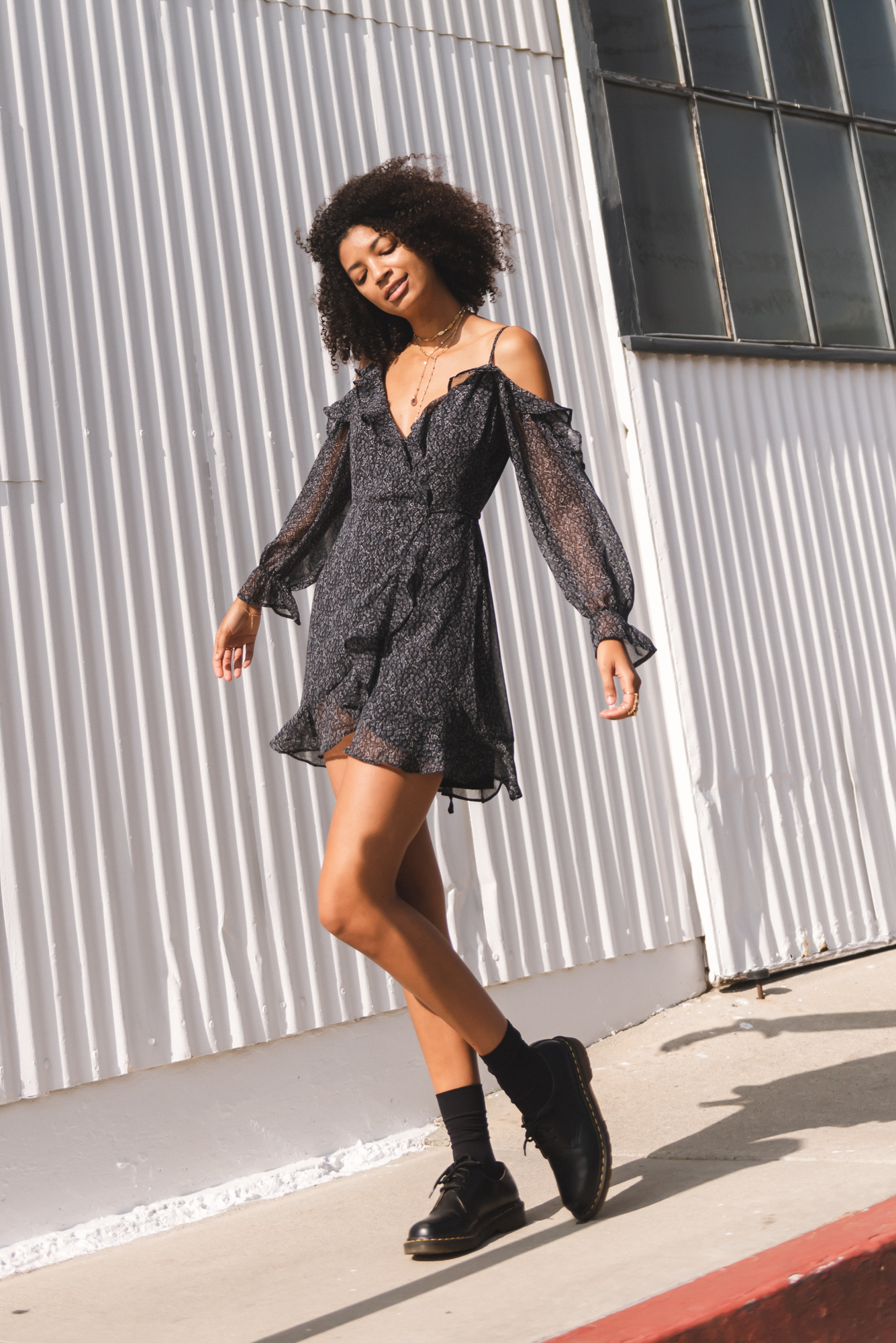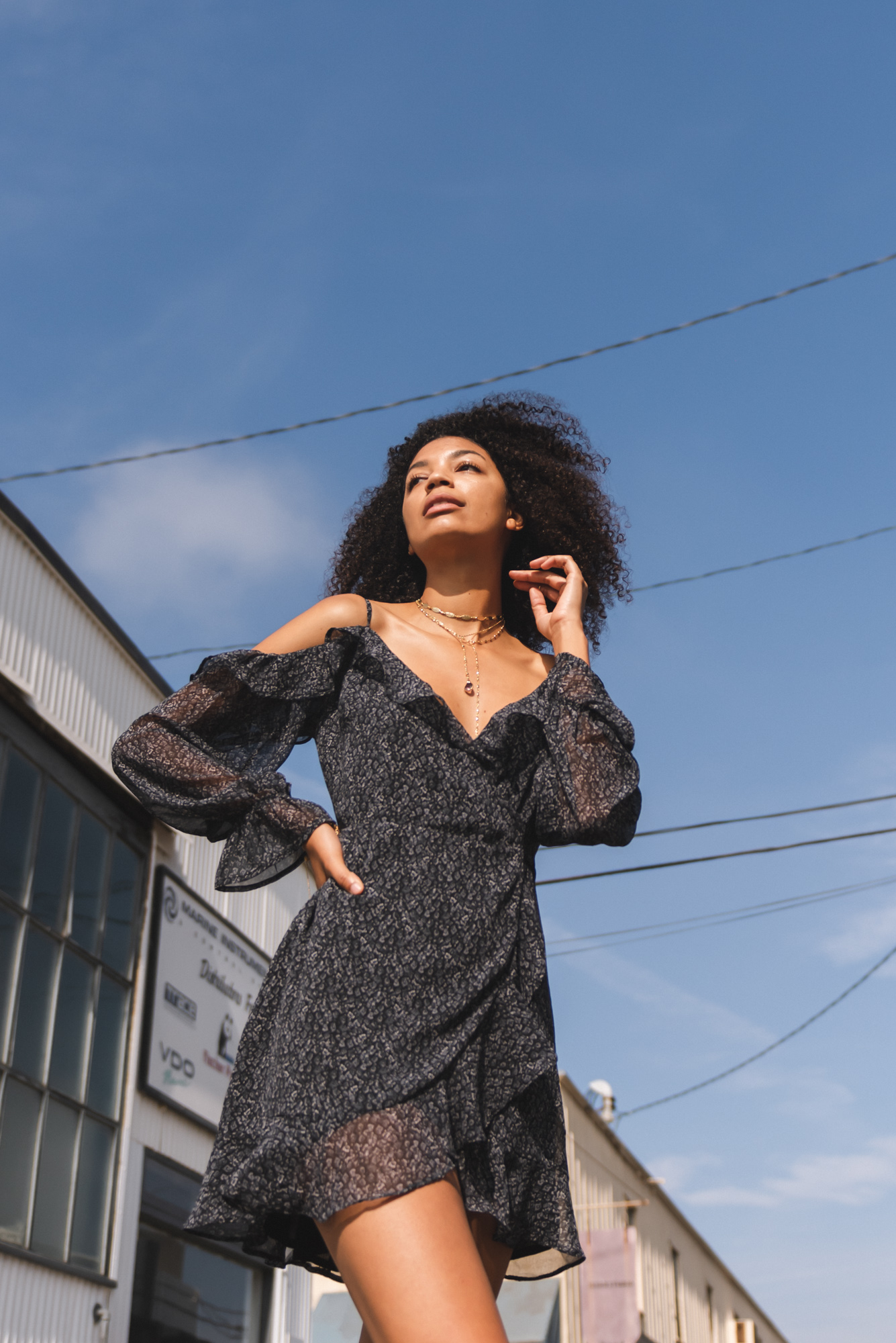 The Slip Dress
This slinky little number is timeless. It can be worn on a tropical vacation or this season's hottest holiday party.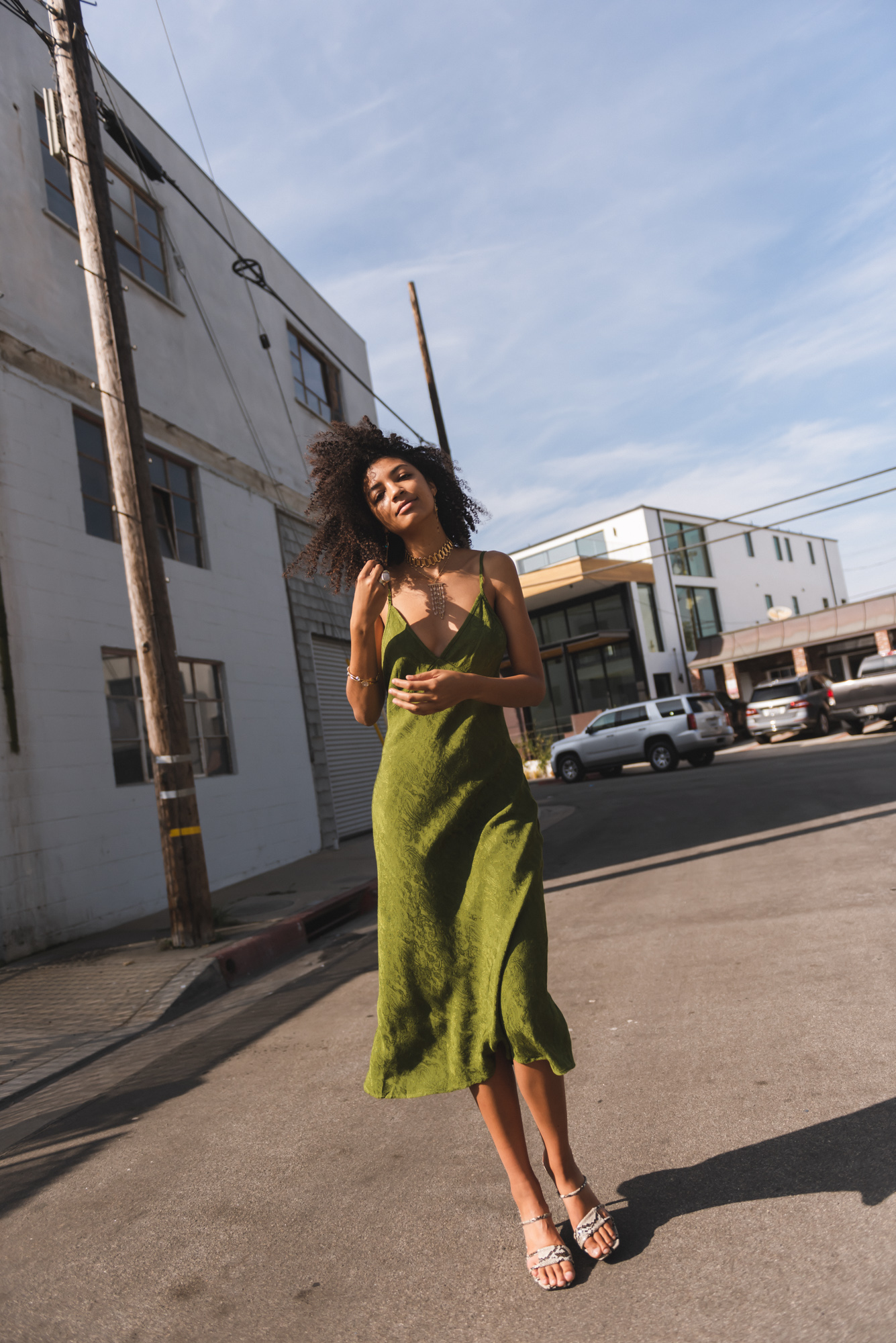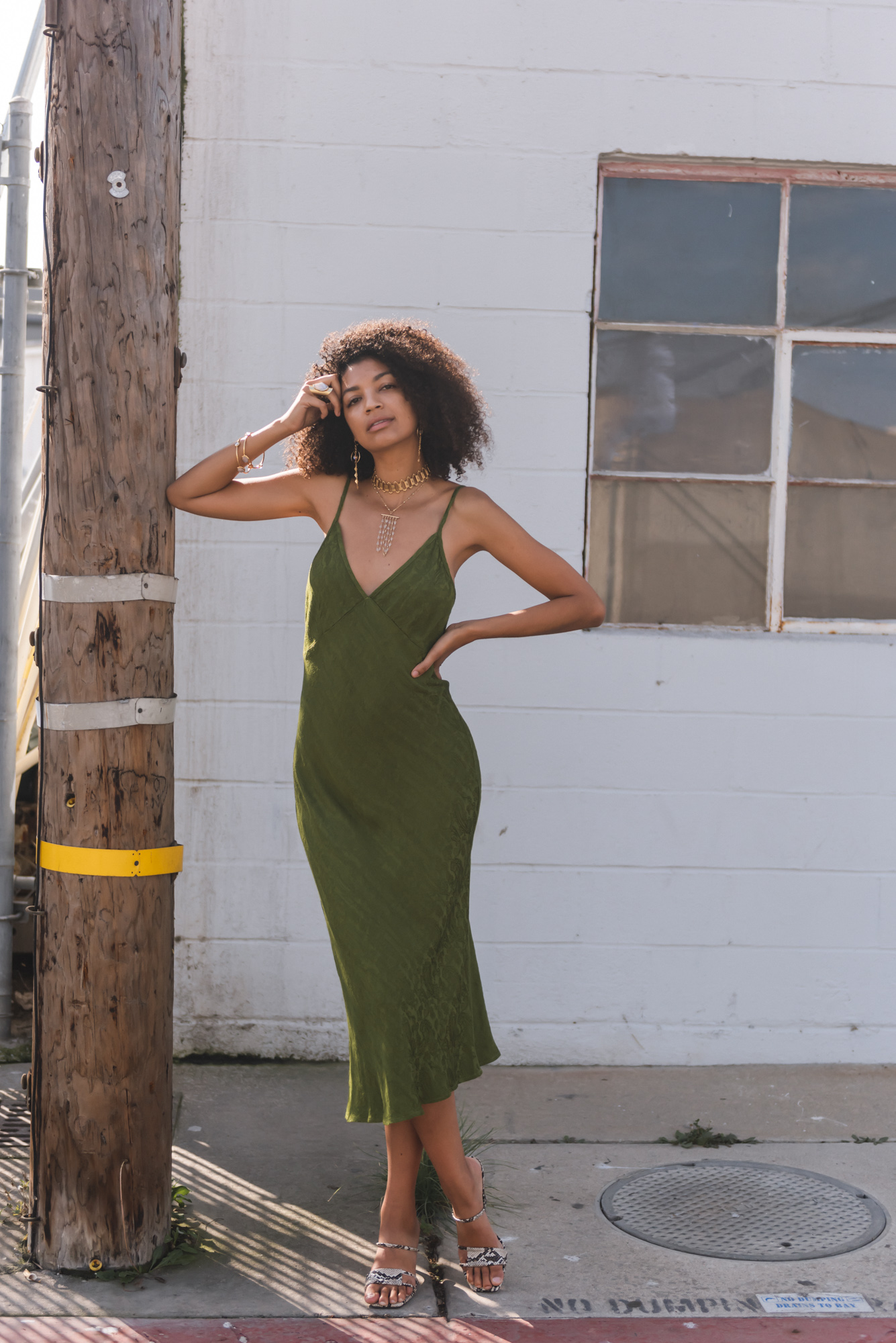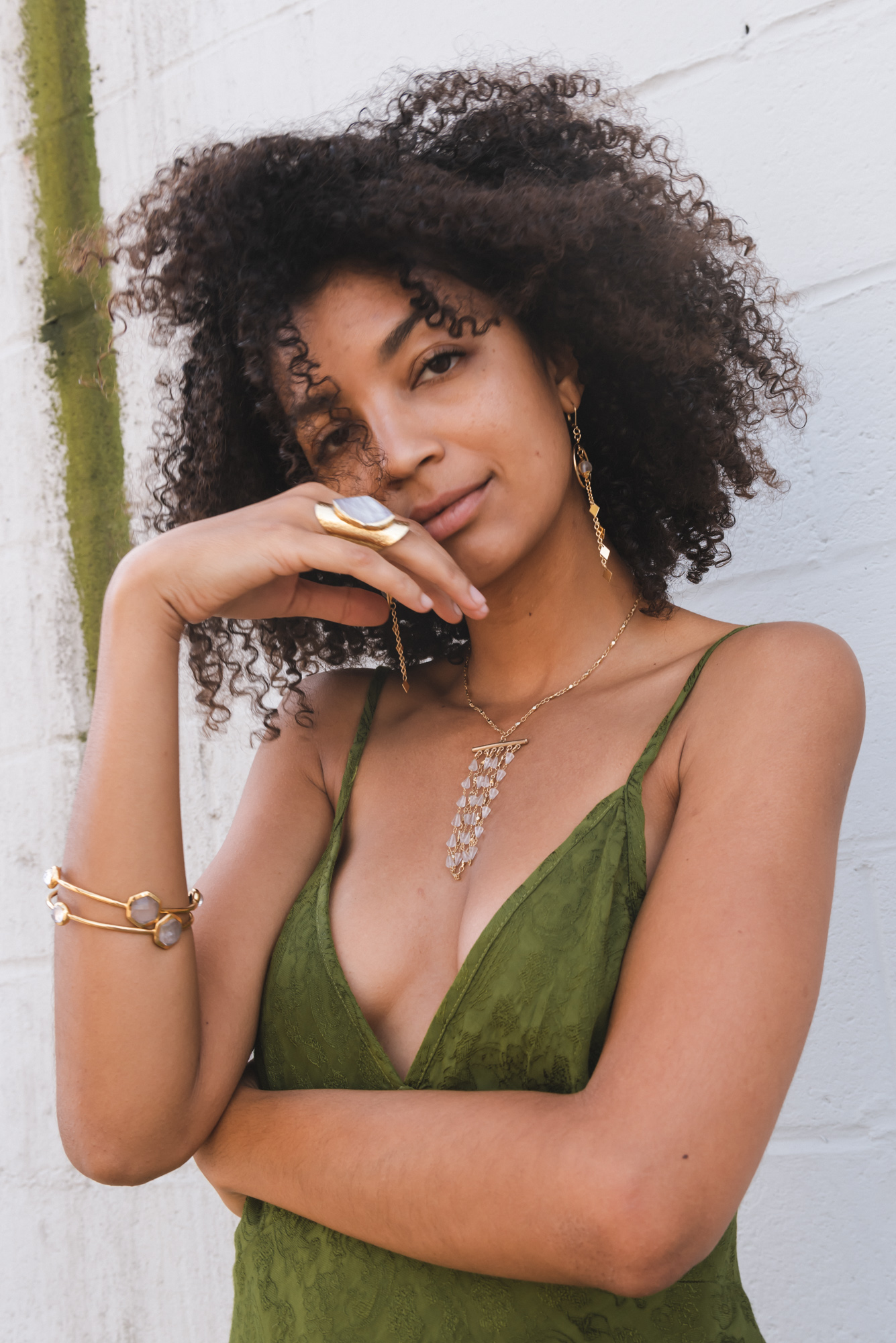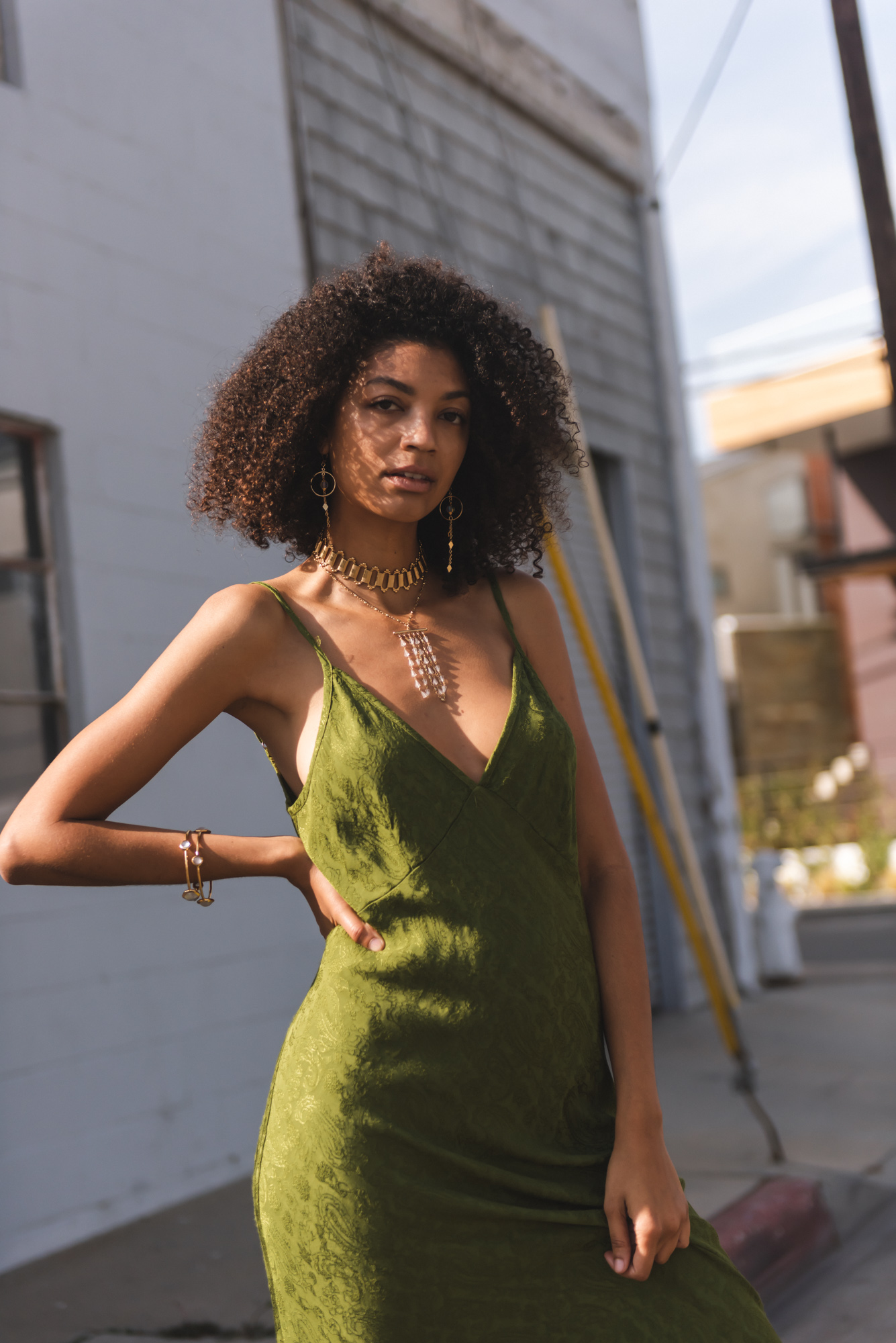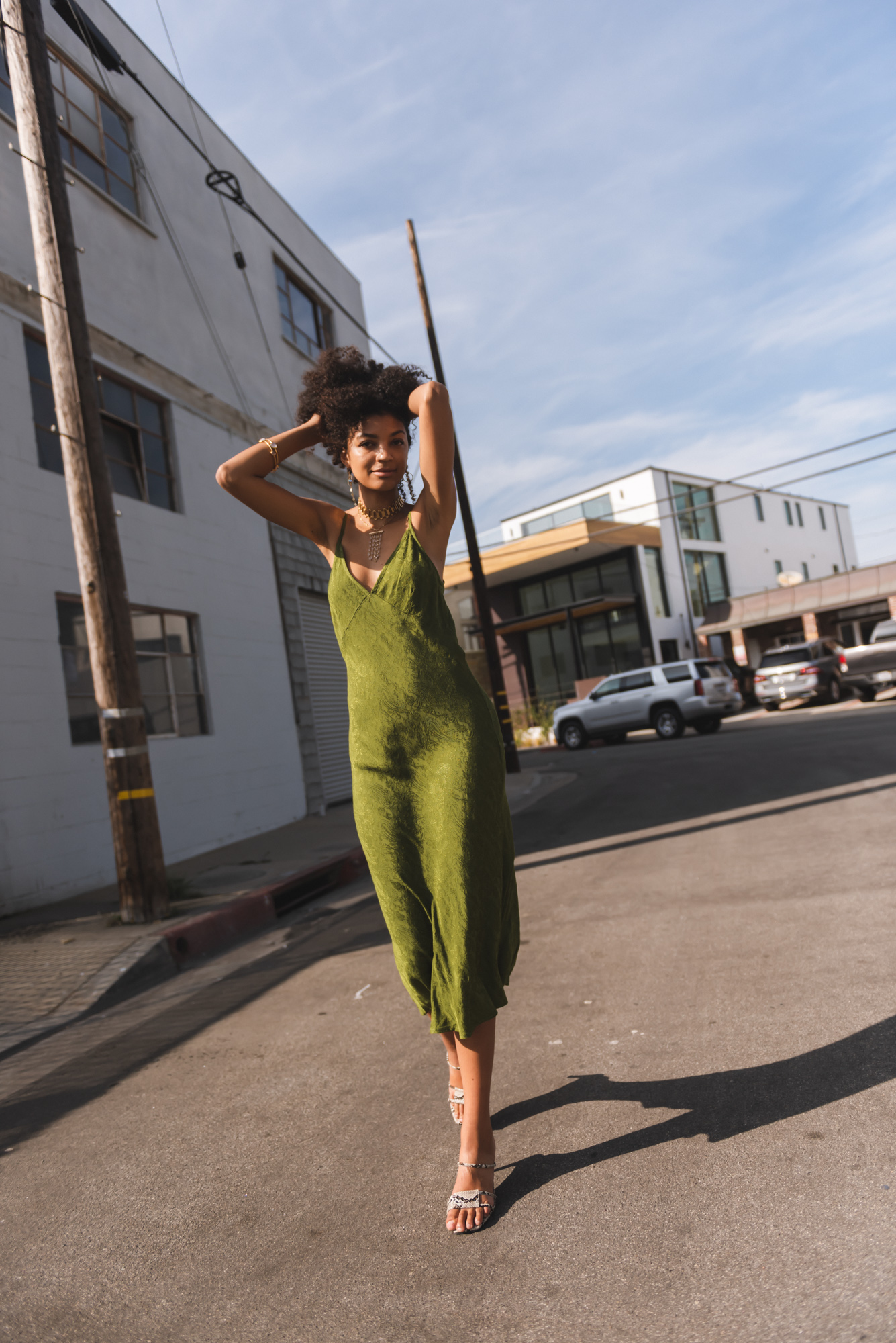 CREDITS
Model Stevie Hammork @steviehammork
Styling + Photography Rachael Dickens @imagaingbyrachael
Location Manager Natalie Dickens @nataliedickens